Burgundy Blush Floral Collapsible Card Box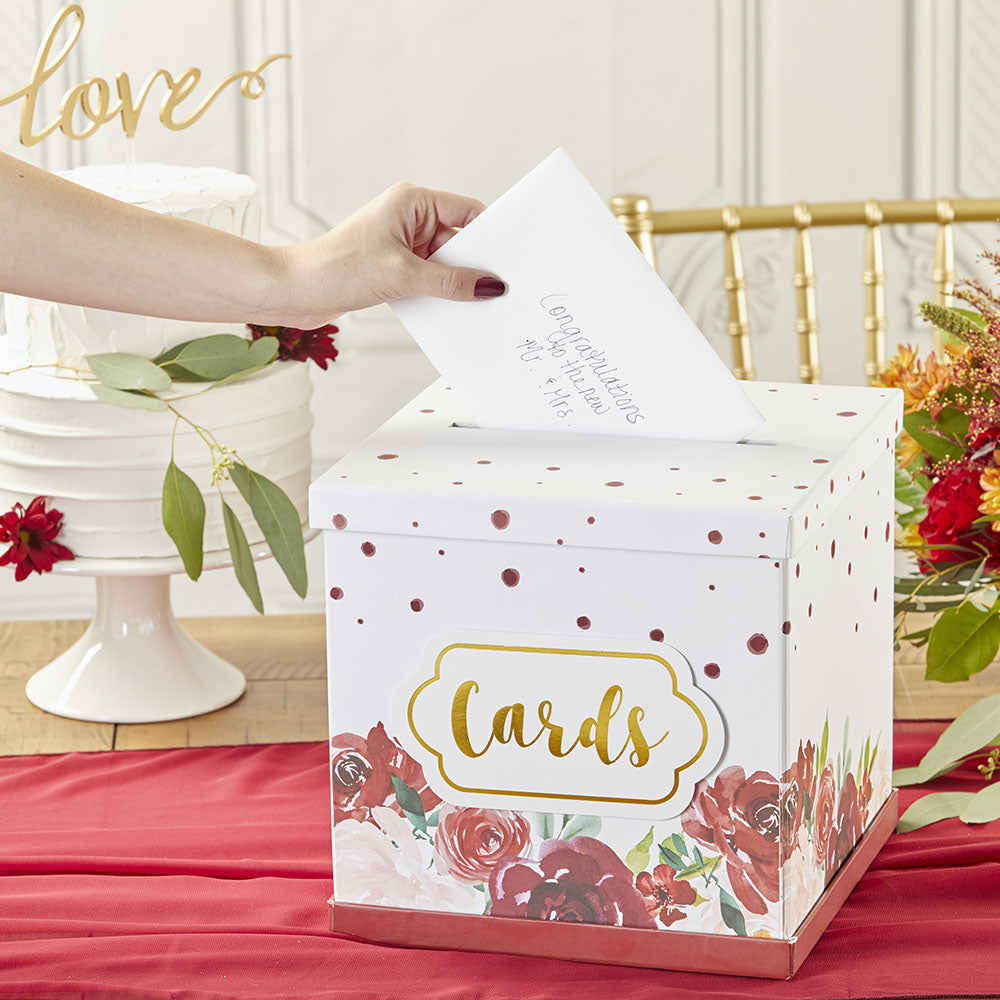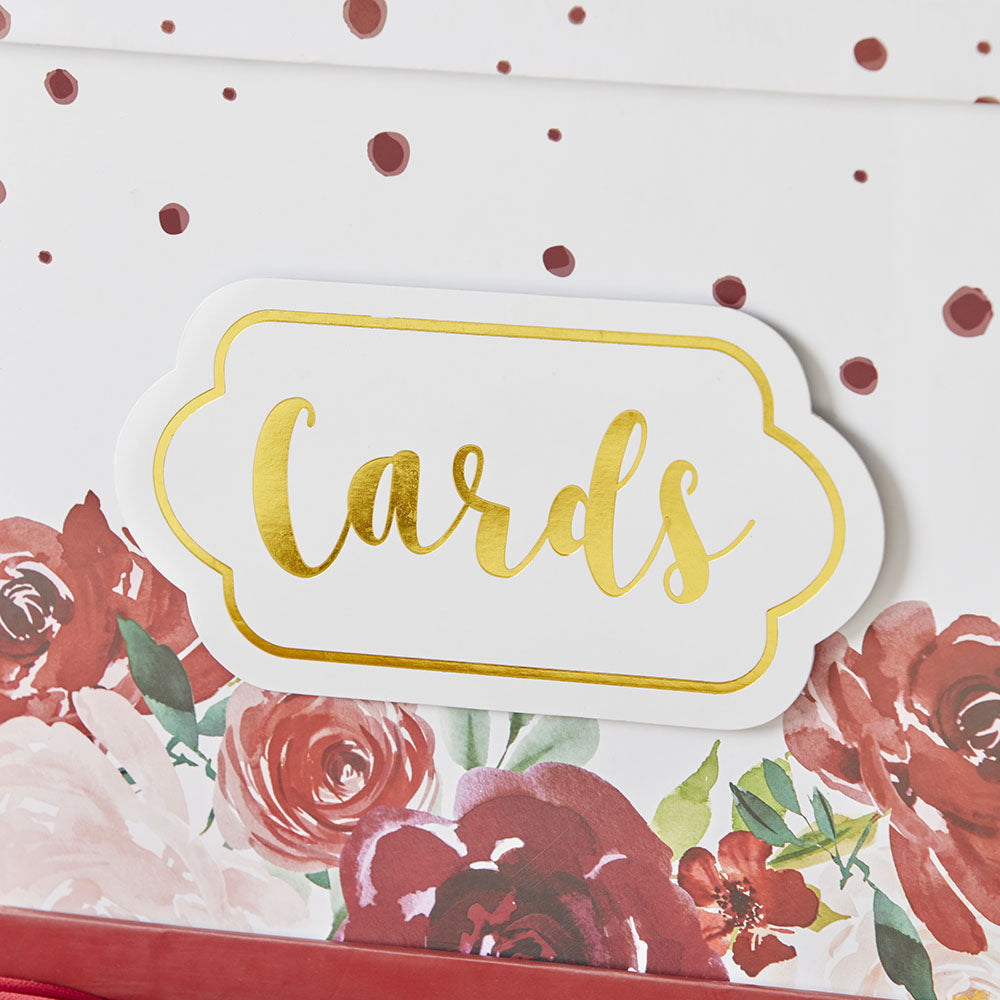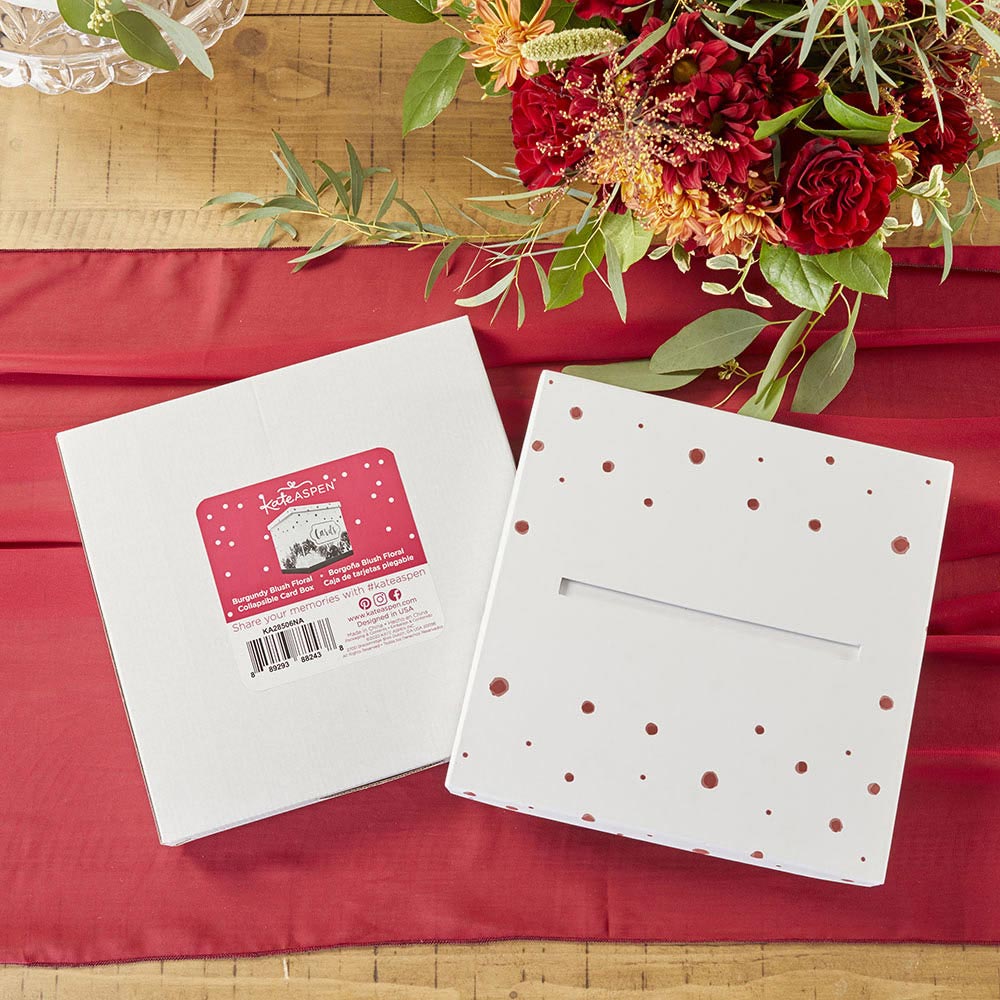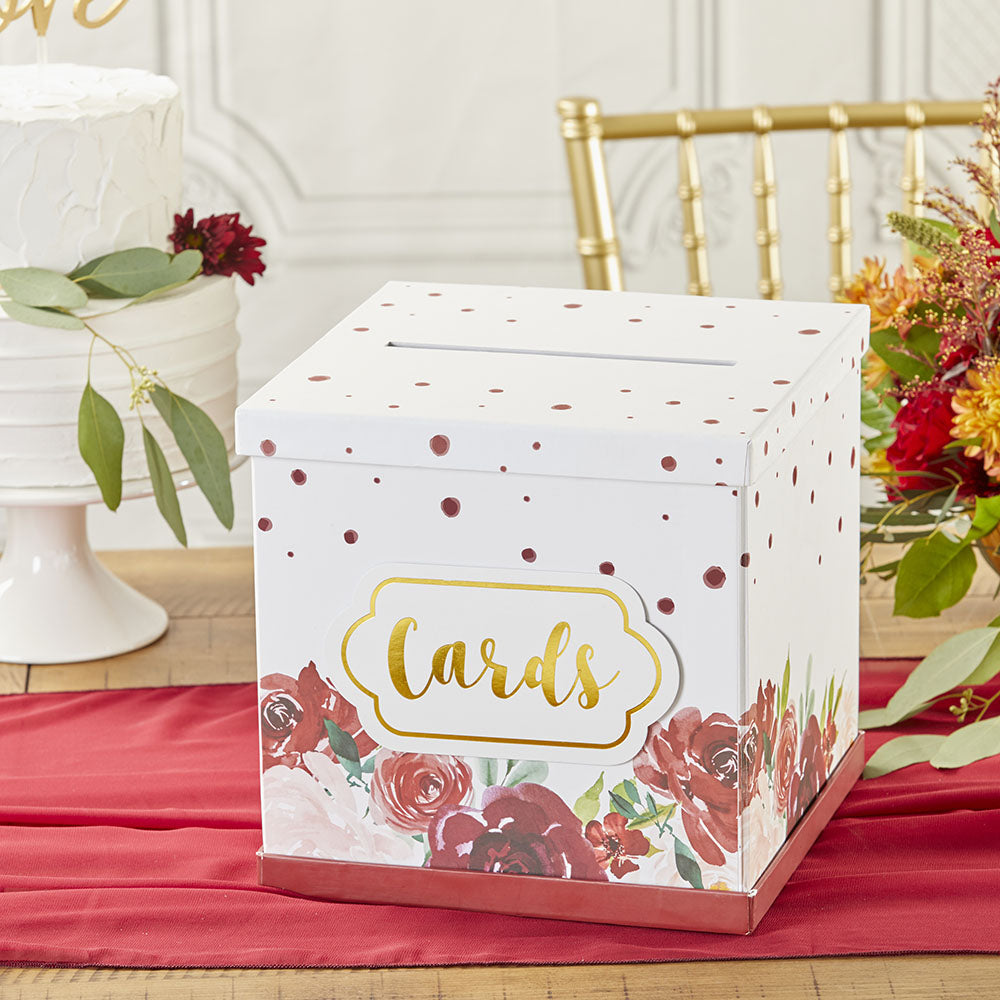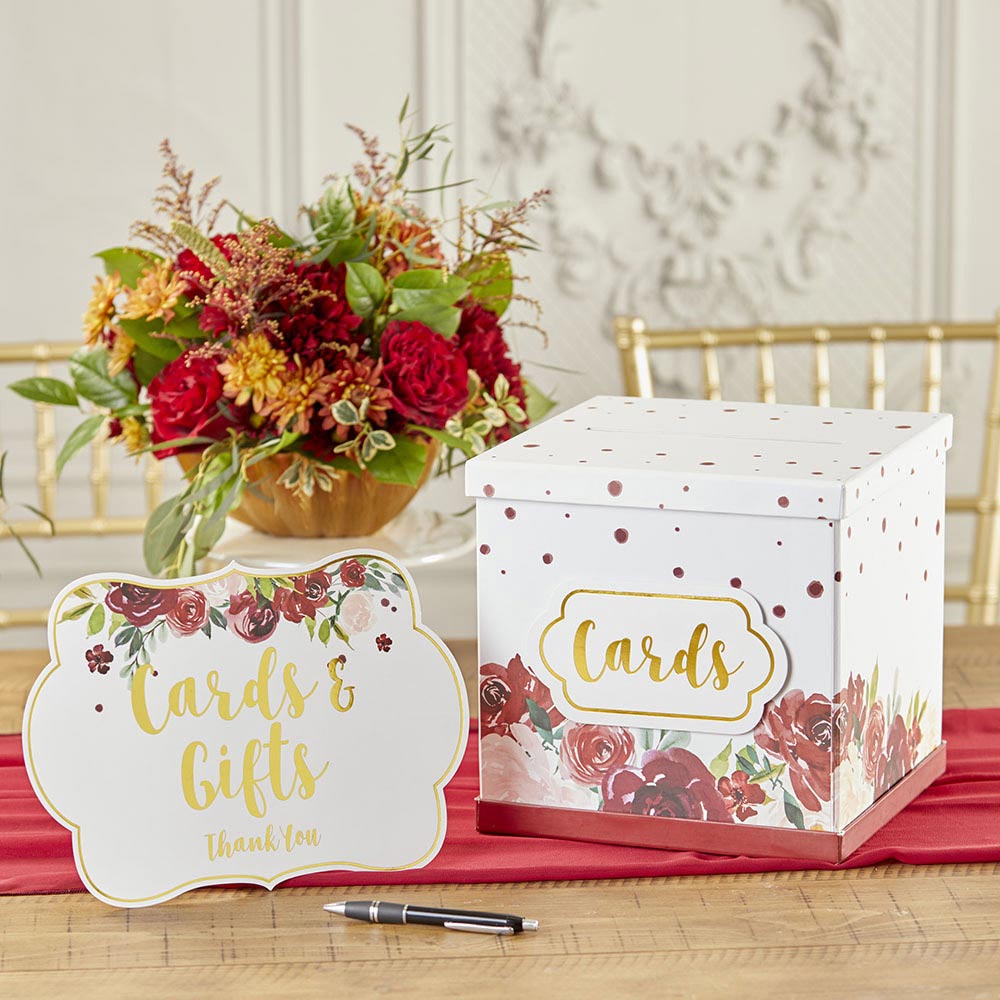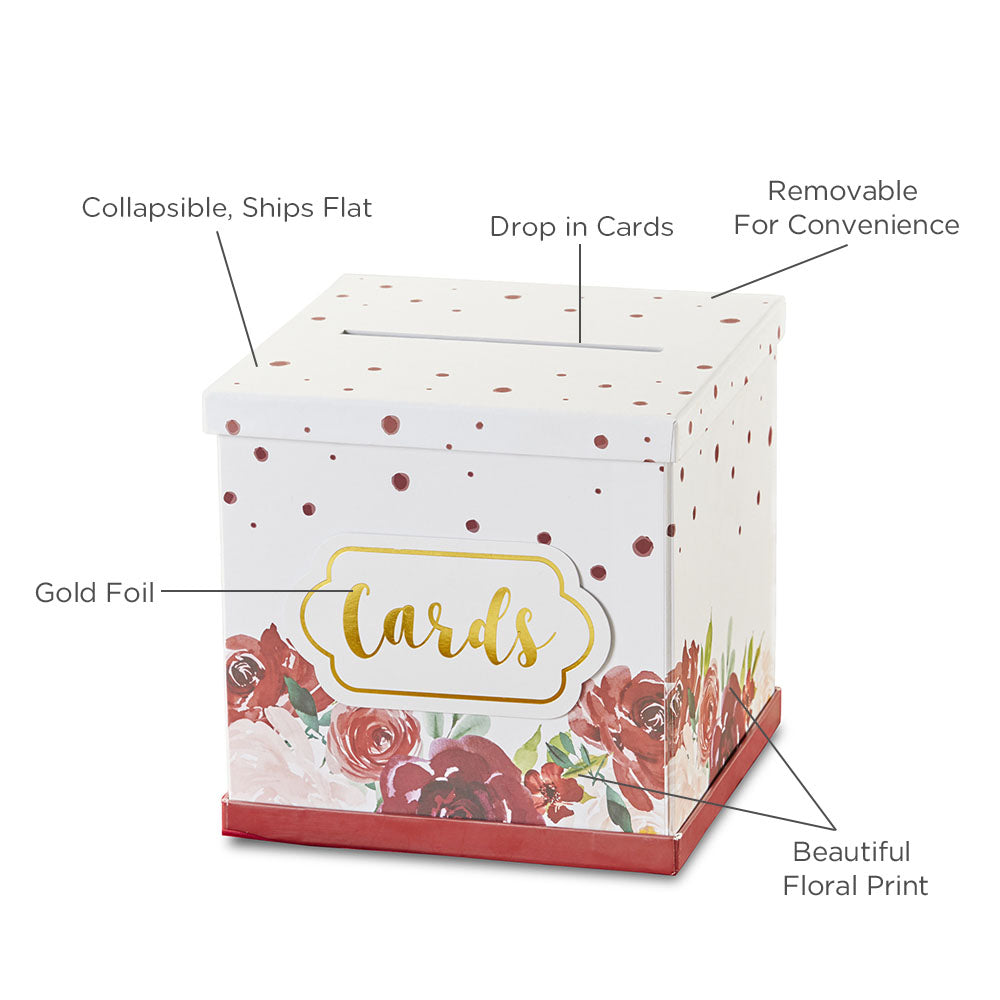 Previous Product

Next Product
Our Burgundy Blush Floral Collapsible Card Box is a rustic wedding gift box that is a unique addition to your reception. Designed with rich fall floral colors, this receiving box is a one of kind. In lieu of receiving gifts on your registry, your friends and family can place money and gift cards into the receiving box at any time during your ceremony.
This collapsible box can be set up with ease and taken home at the end of the night to enjoy your gifts and messages of encouragement. The beautiful blossom theme is great for an autumn celebration whether your party is indoors or outside. Choose a wedding gift card box for your guests to show their appreciation without worrying about picking out the perfect gift from your registry.
Kate Aspen is the place to find high-quality decorations, party favors, and gifts for all ages. When you're in a pinch for ideas, choose something simple yet elegant as this receiving box from Kate Aspen. You can even keep the box as a memory of the special day when you want to relive the occasion or keep it for your next anniversary party for an instant keepsake.