Geometric Ceramic Planter - Small & Medium (Set of 2)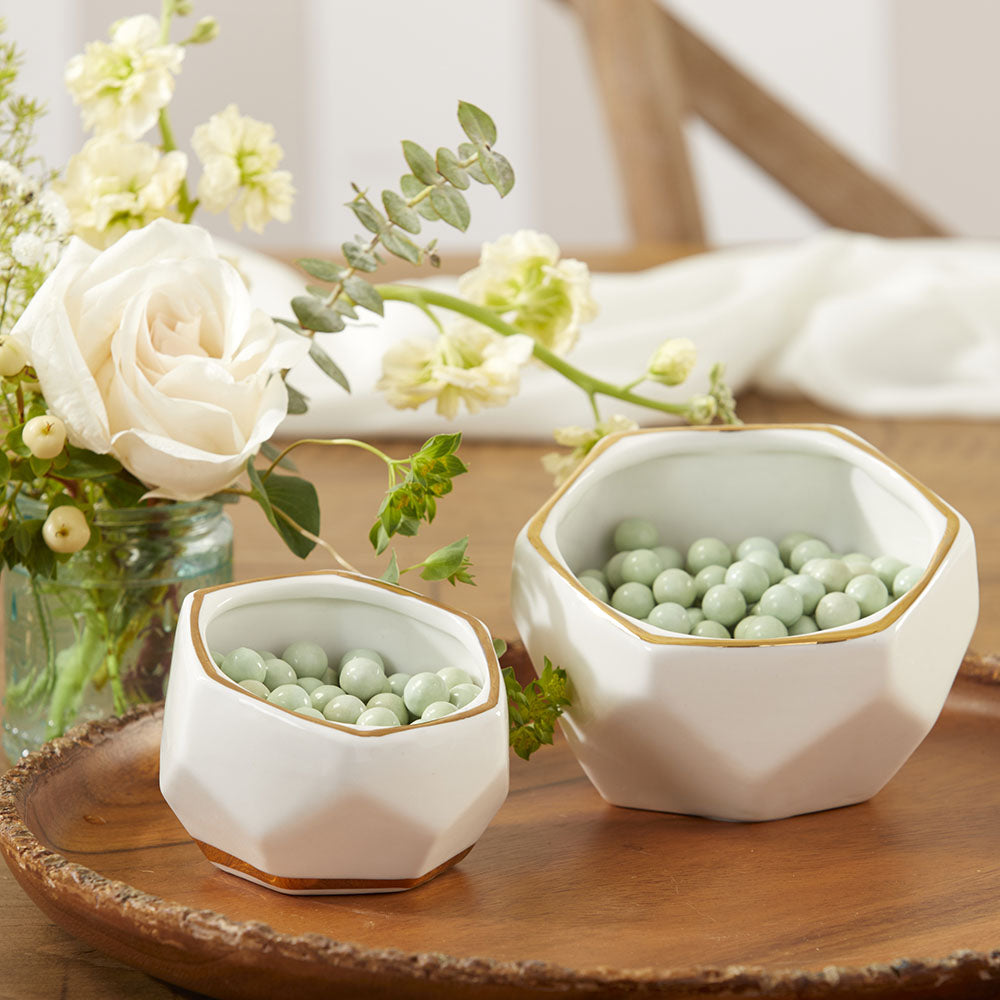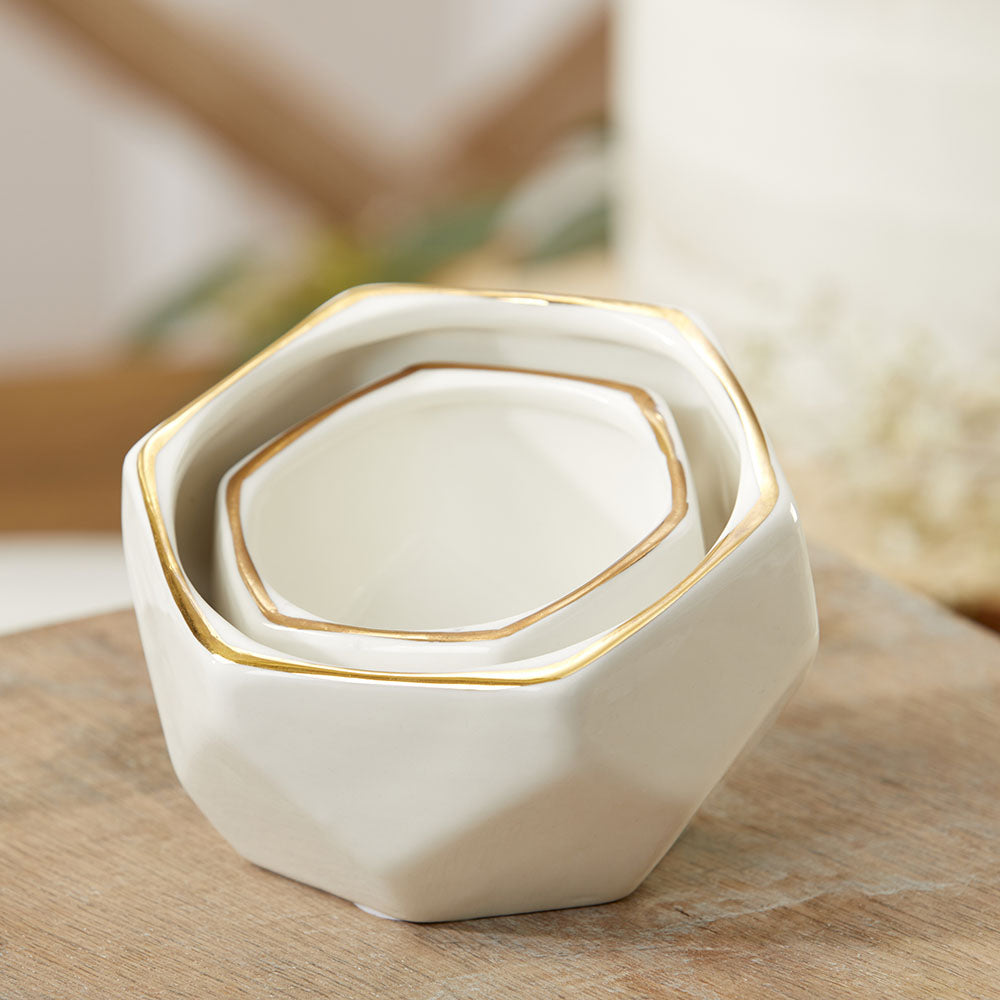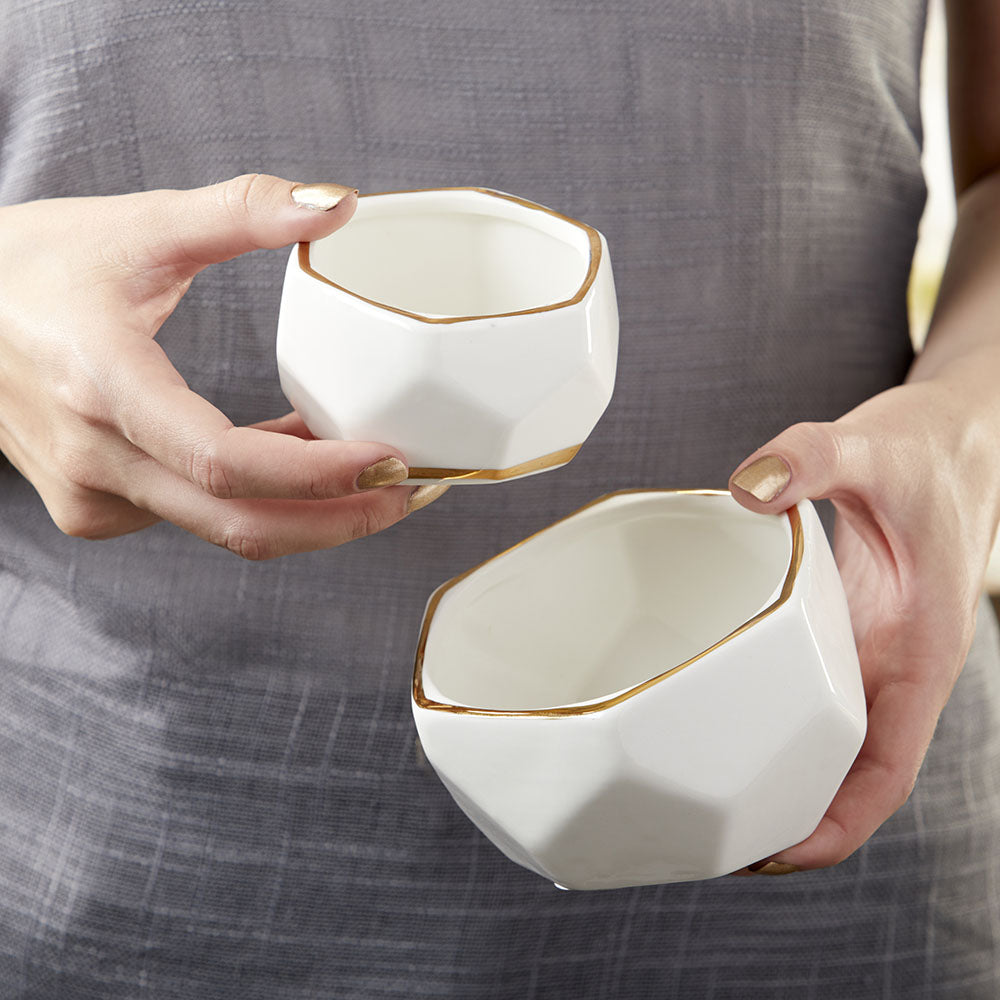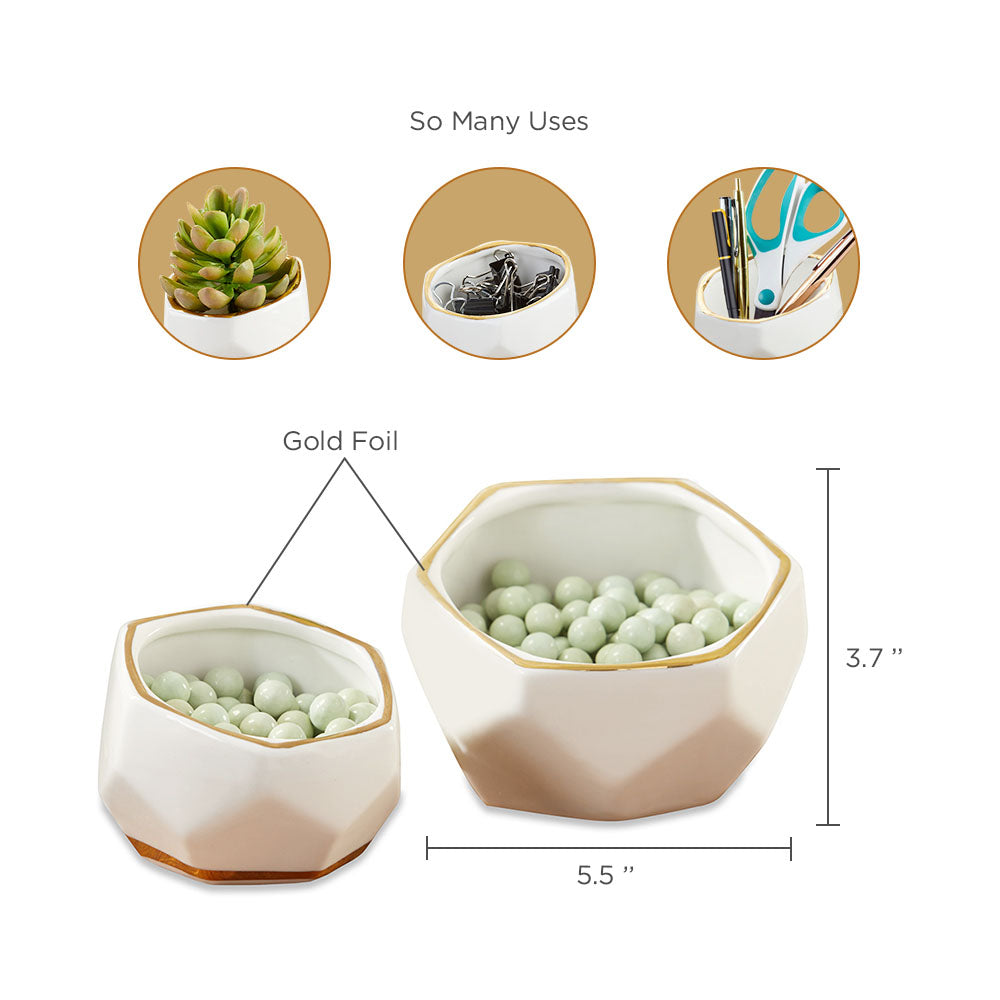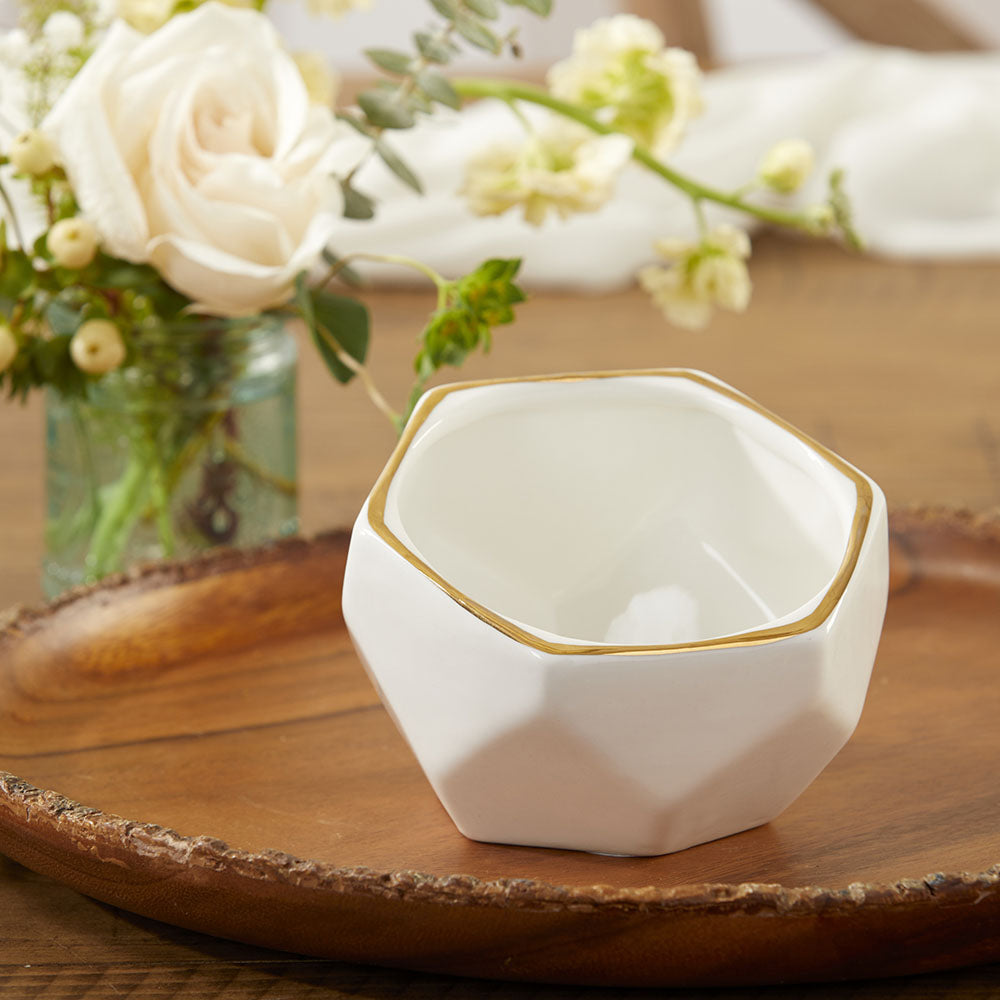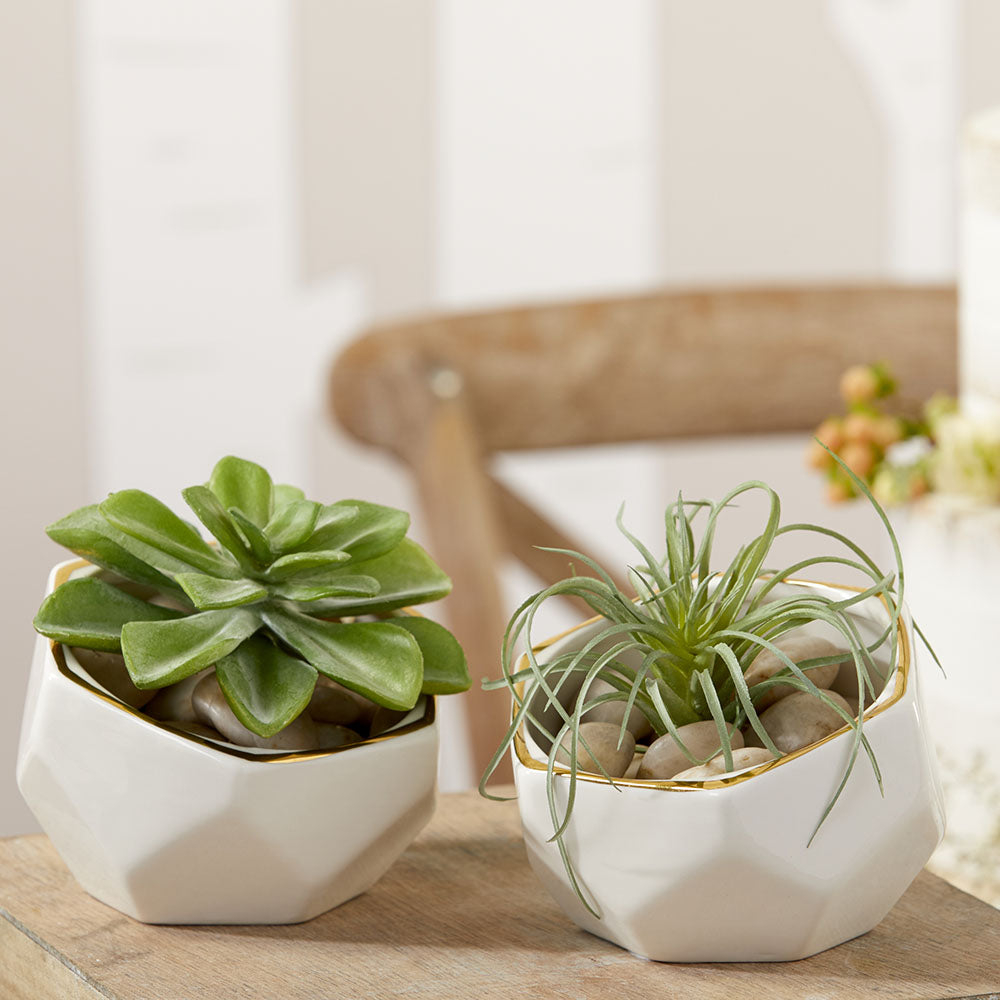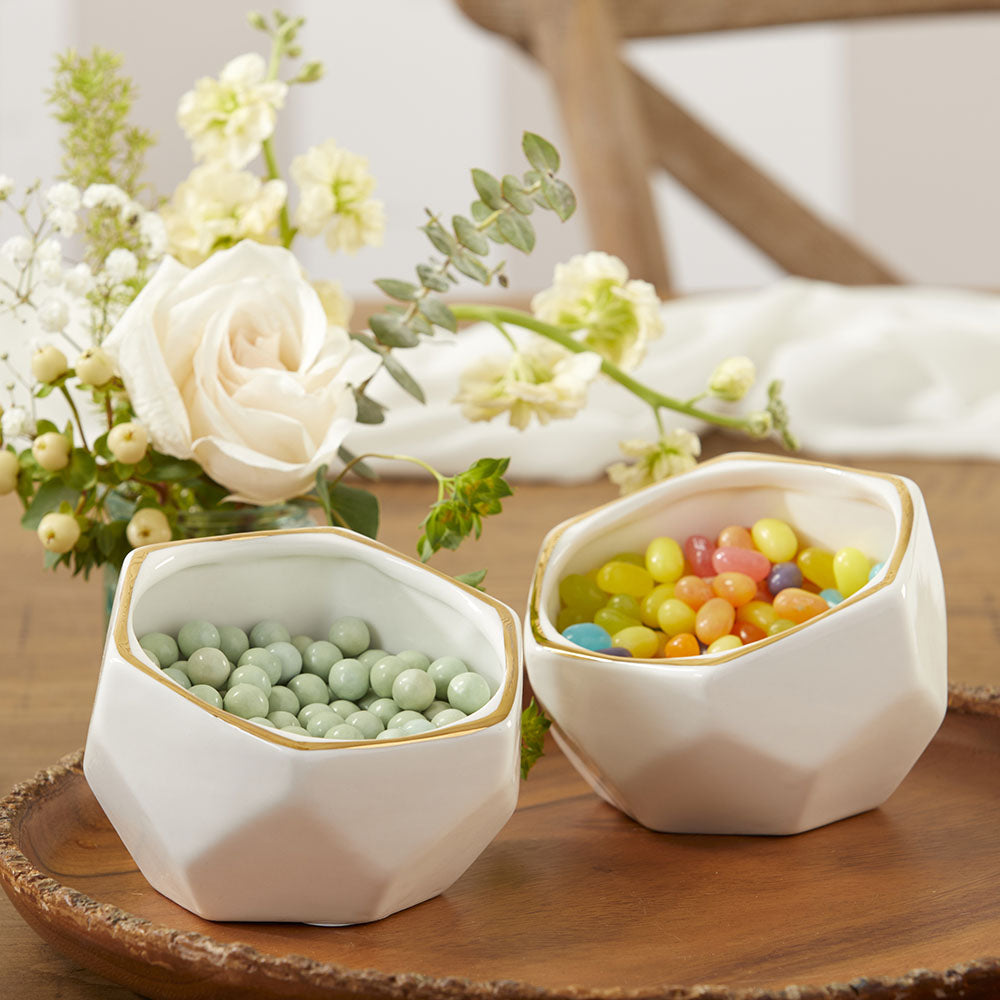 Previous Product

Next Product
A gorgeous geometric planter from Kate Aspen enhances your home décor and is great to decorate your venue at a special celebration. With two sizes, one small and one medium, this planter set is ideal for succulents or small plants to enjoy at the party or your own house.
Choose this unique addition for all occasions to make a modern effect, but to also enjoy all the benefits adding some greenery to the venue can give you and your guests. You can also use this planter as a present in a raffle at your wedding ceremony for your friends and family. This holder for small or medium-sized plants and succulents makes a great centerpiece for any celebration.
Go further with matching decorations from Kate Aspen to accent your wedding décor! Don't forget party favors to get your guests happy at the end of the night. This geo-themed planter is great for all occasions to add flair to your celebration or make a statement piece in your own house. The intricate design by Kate Aspen is personal to the brand and can also make a great entrance at your special celebration. The Kate Aspen brand is a great place to find modern decorations and gifts for your guests.