10 oz. Ribbed Retro Arch Floral Clear Drinking Glasses (Set of 6)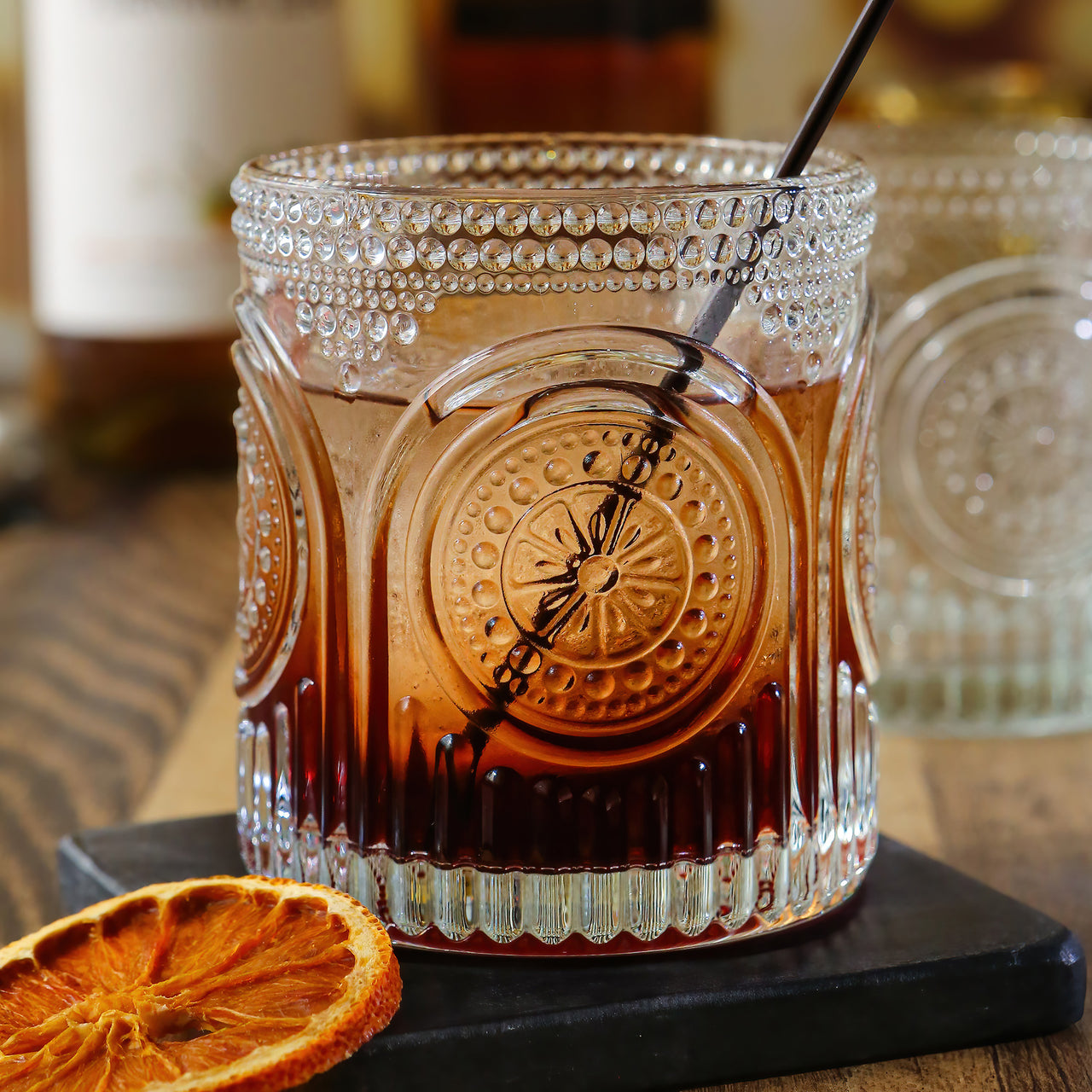 When you are looking for drinking glasses that tell a story all by themselves, look to Kate Aspen! We have been inspired by the craftsmanship of the mid 20th century. Every detail of our Vintage Textured Amber drinking glasses was inspired from a time when life was simple and products were made well. We really wanted to go back to a time when drinking ware wasn't just made to put beverages in, but another form of art. We took design elements from the past and used colors that reminded us of our grandmothers cupboards to bring to you our best creation yet.
Whether you are serving ice tea or mint juleps your guest will feel like they are transported to an old small town. It is such a simple way to elevate your party and your cocktails. Whether you use these water glasses as your everyday drinking glasses to make the everyday extraordinary or you are using them exclusively for special occasions our glasses can stand up to the test of time. They come shipped in sets of 6 carefully wrapped and packaged in the highest quality cardboard to ensure they arrive to you in one piece.