10 oz. Textured Beaded Sage Green Old Fashion Drinking Glasses (Set of 6)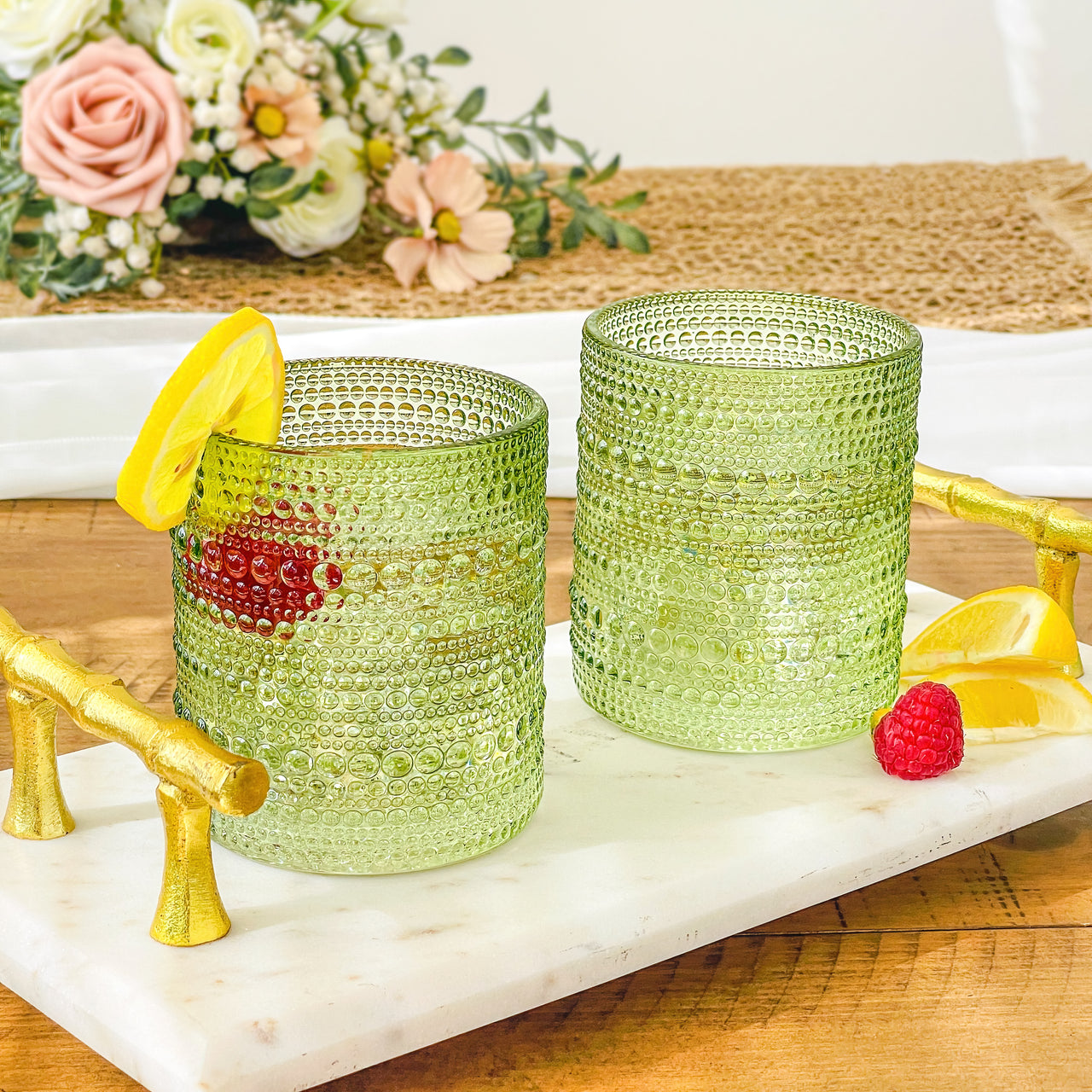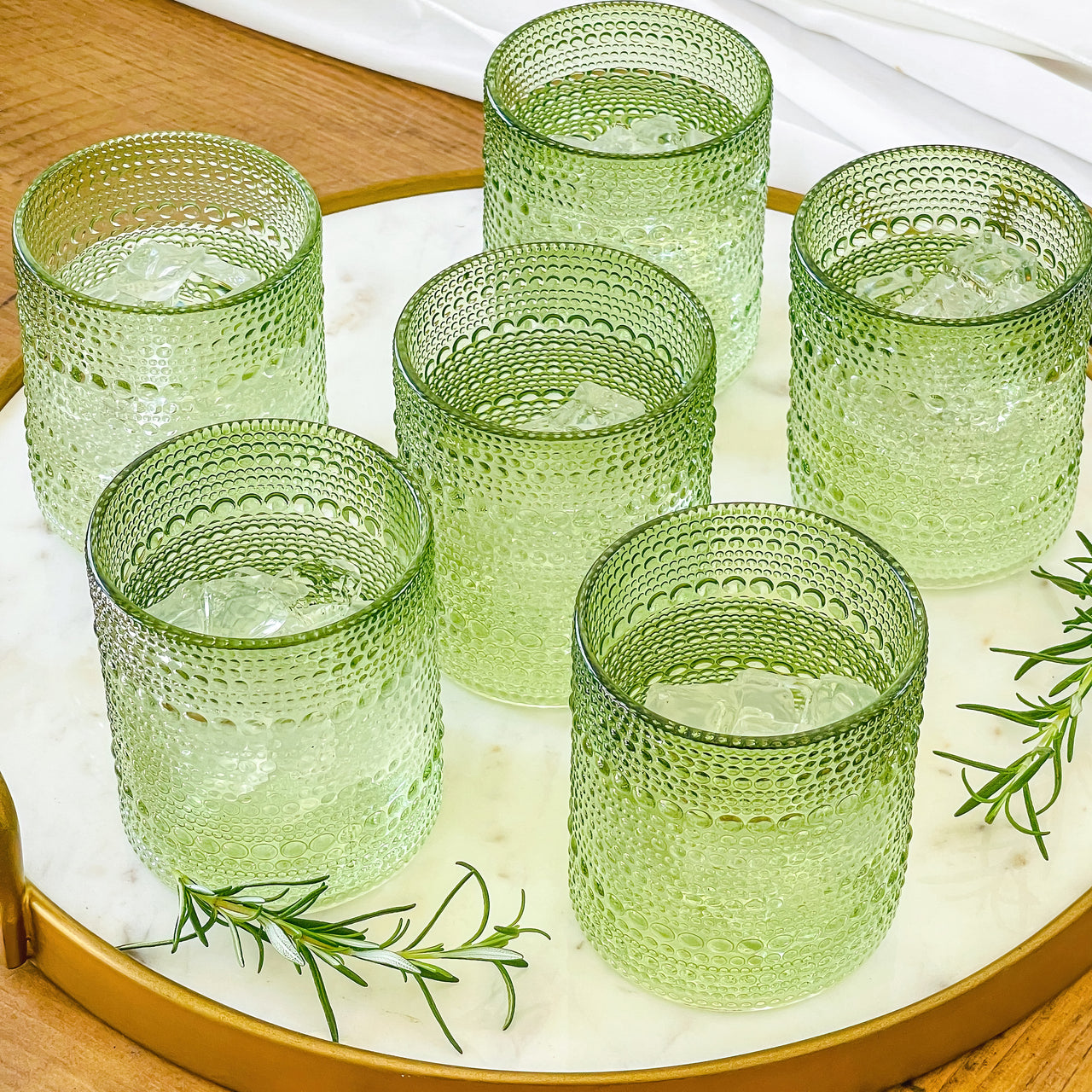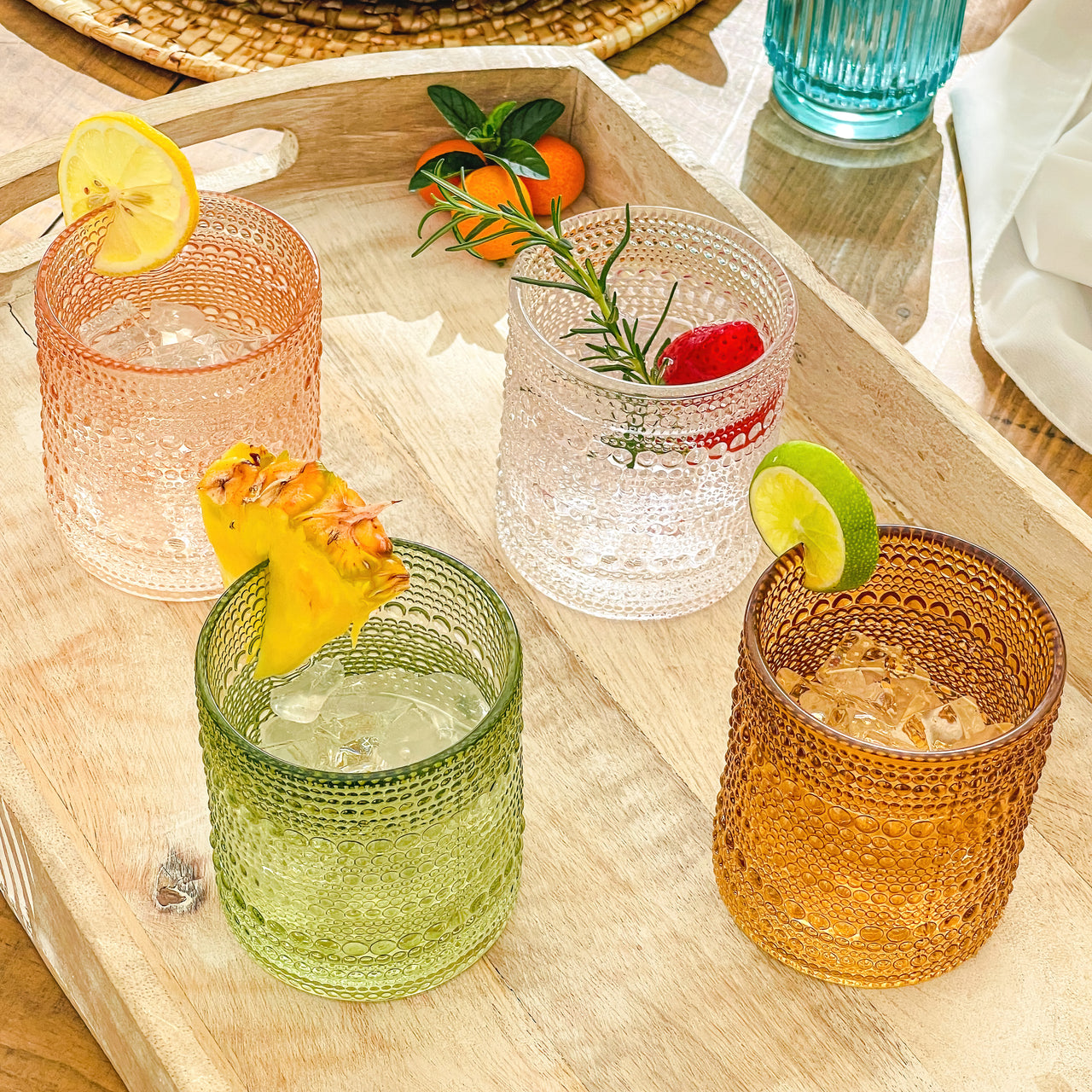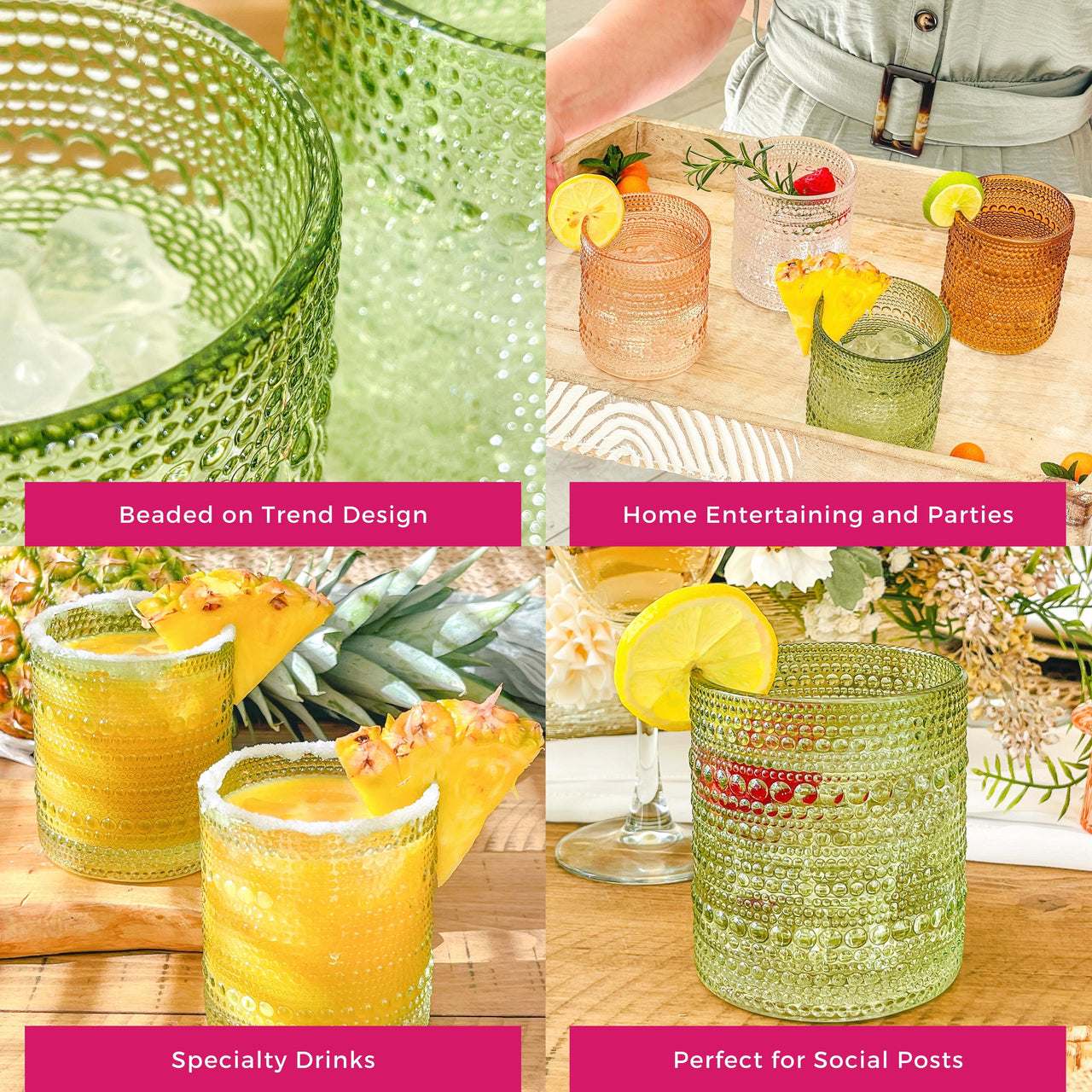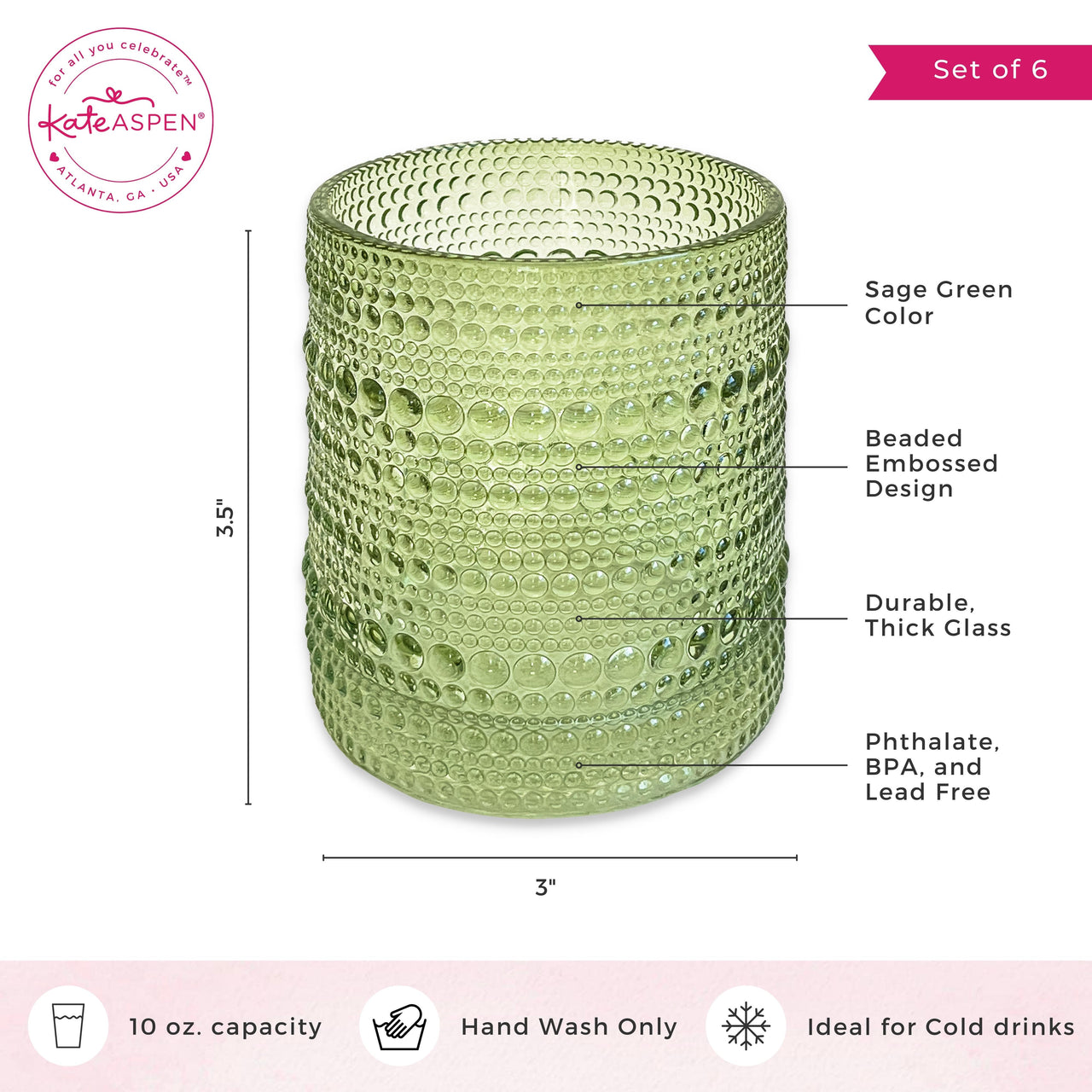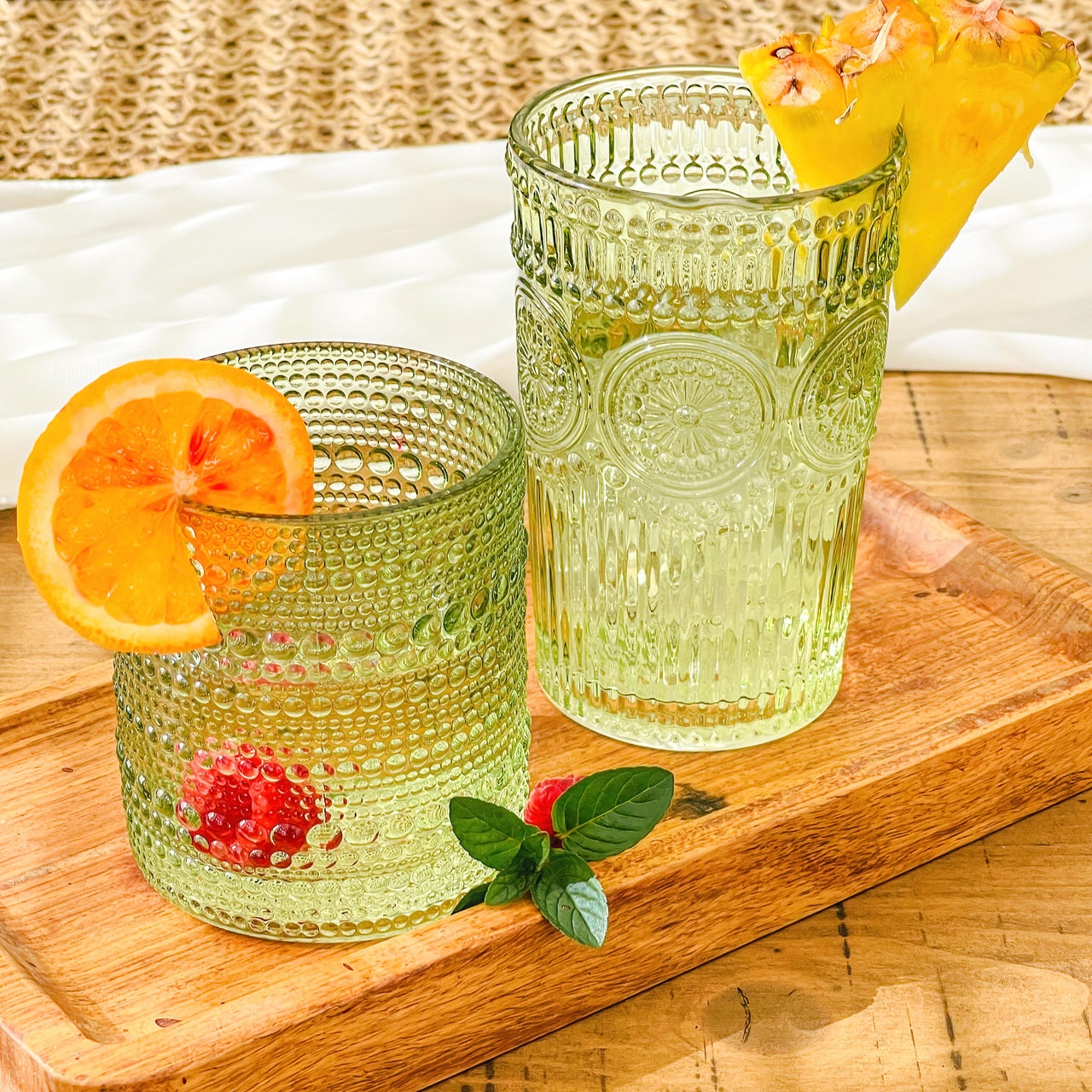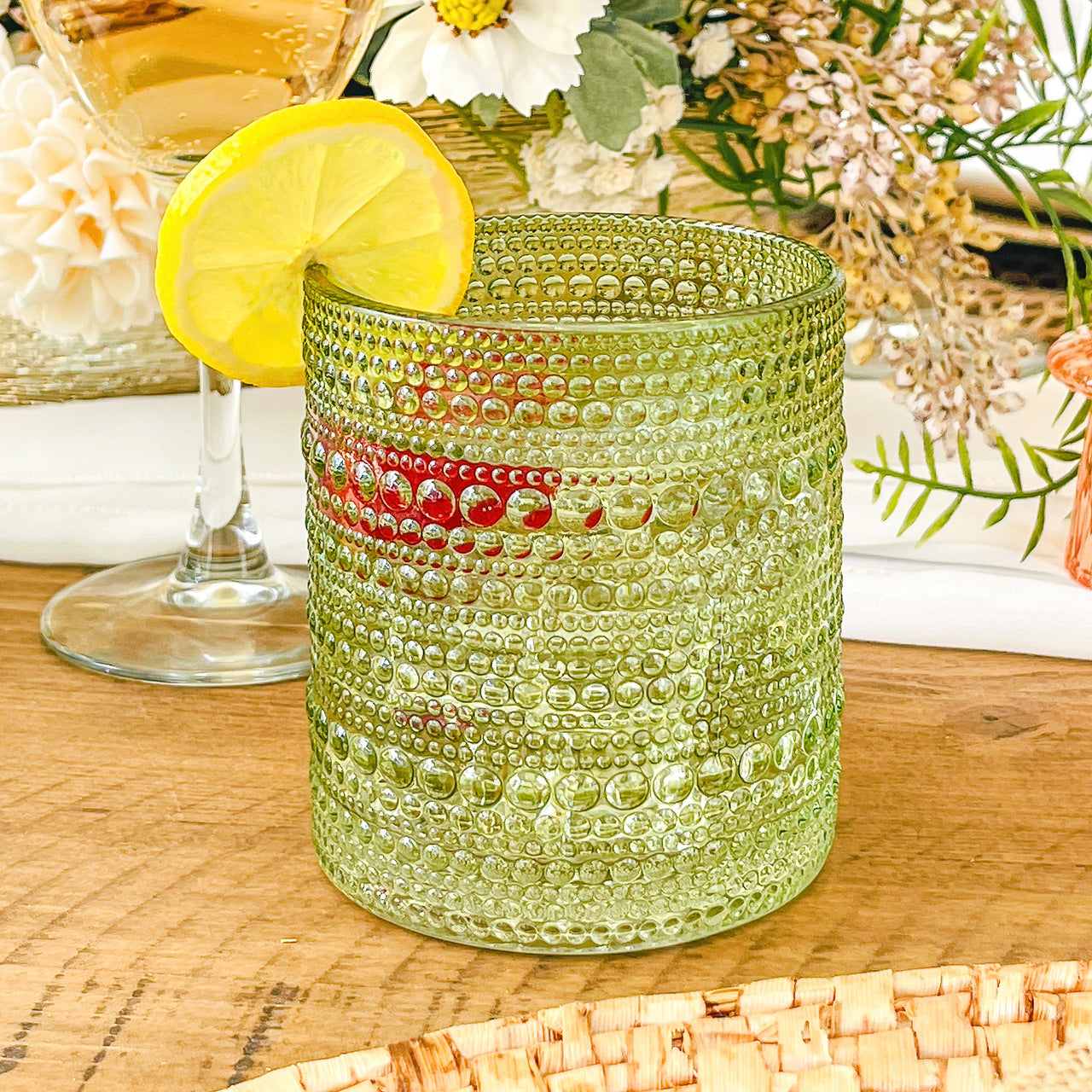 These beautiful green cocktail glasses will have your guest swooning and your cupboards thanking you. Some how these glasses feel updated and vintage all at the same time. With inspiration from generations of the past and updated design right here in the USA we have given drinking glasses a new life.
We wanted to use the idea of using every inch of space for design. It not only makes the glasses beautiful to look at but also makes them virtually slip proof with all of the hobnail beaded design on the glasses giving you extra assurance that it won't slip out of your hand. Whether you are trying to update your bar cart or make your every day drinking glasses as chic as you are our Textured Sage Green Beaded glasses will live up to all your expectations.