13 oz. Hobnail Beaded Floral Green Drinking Glasses (Set of 6)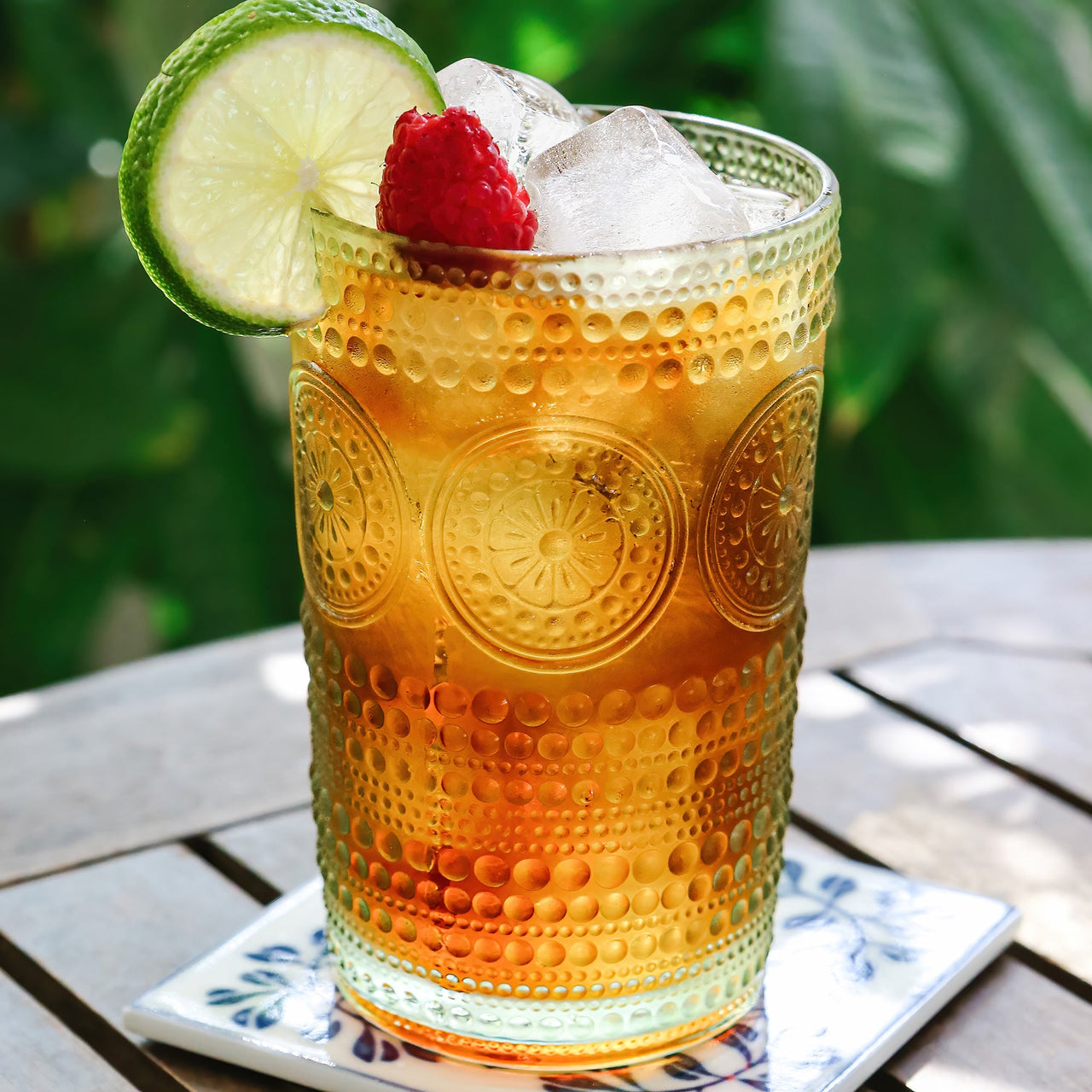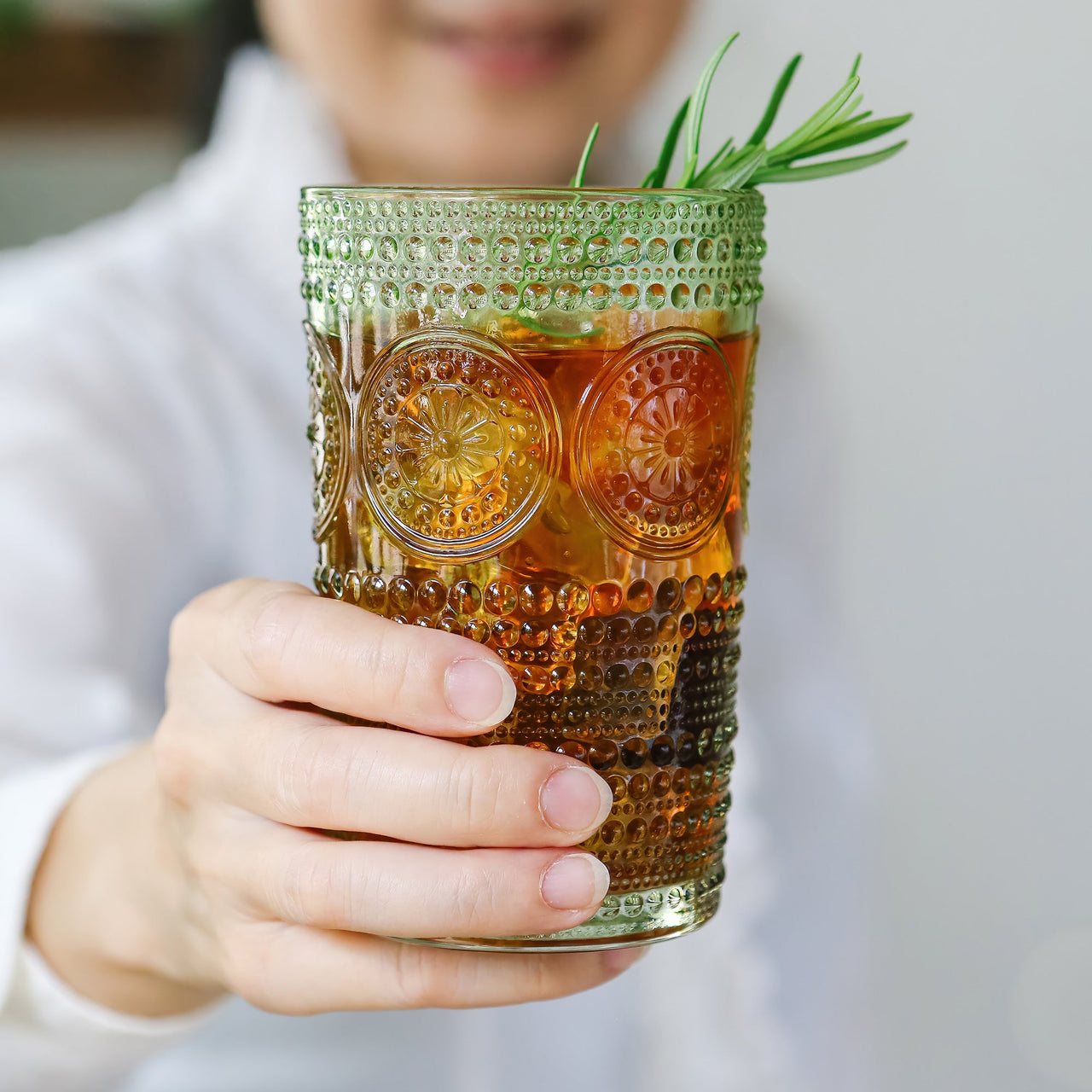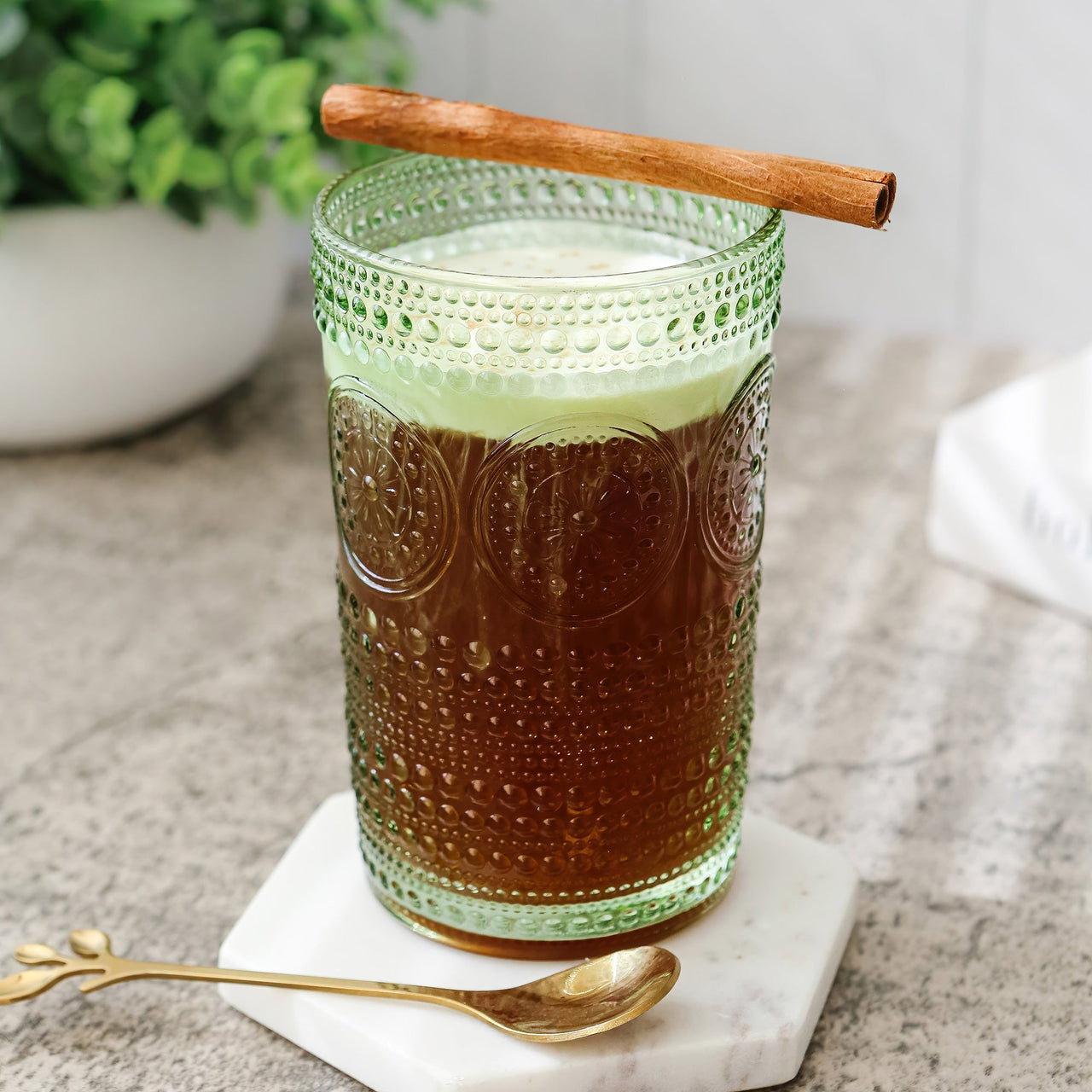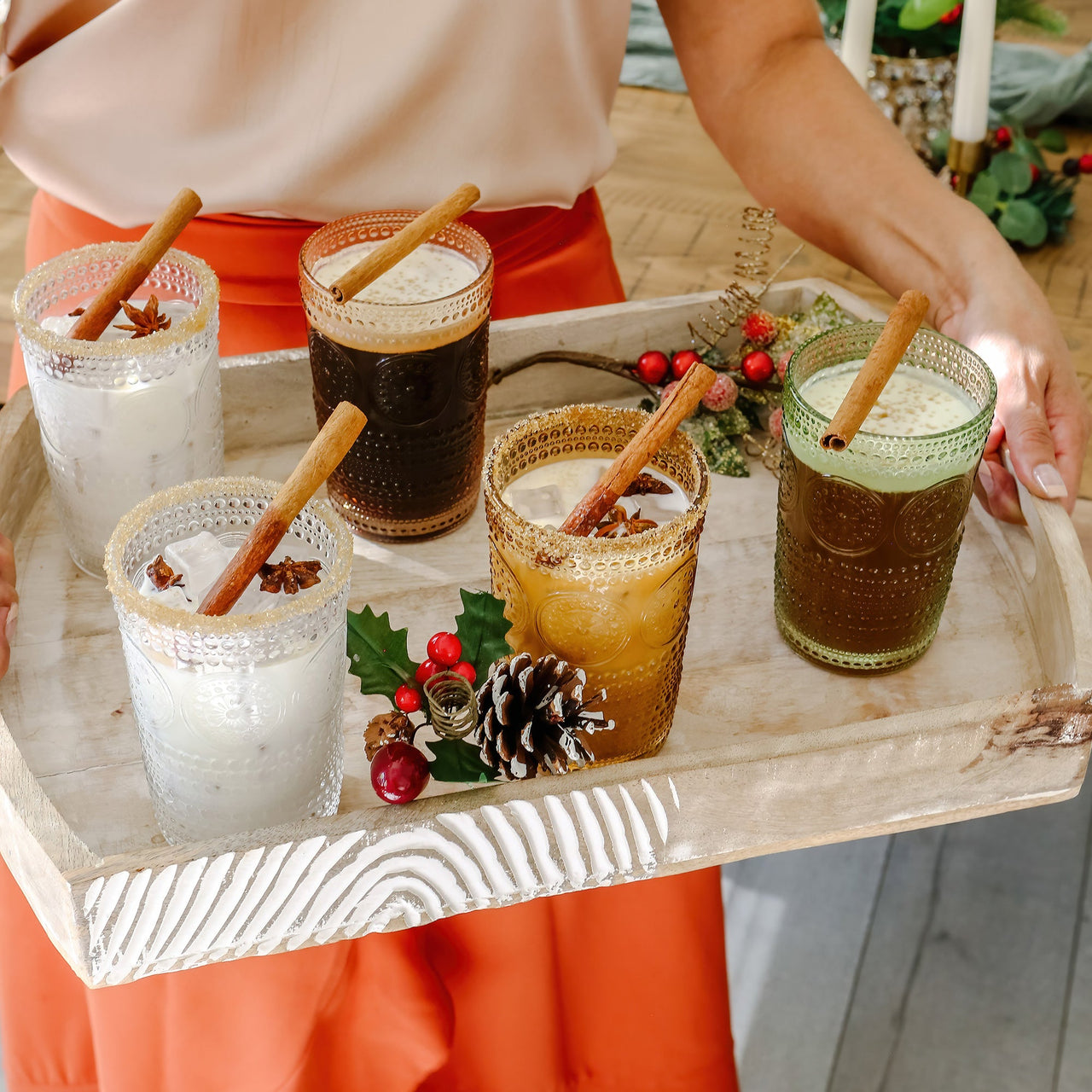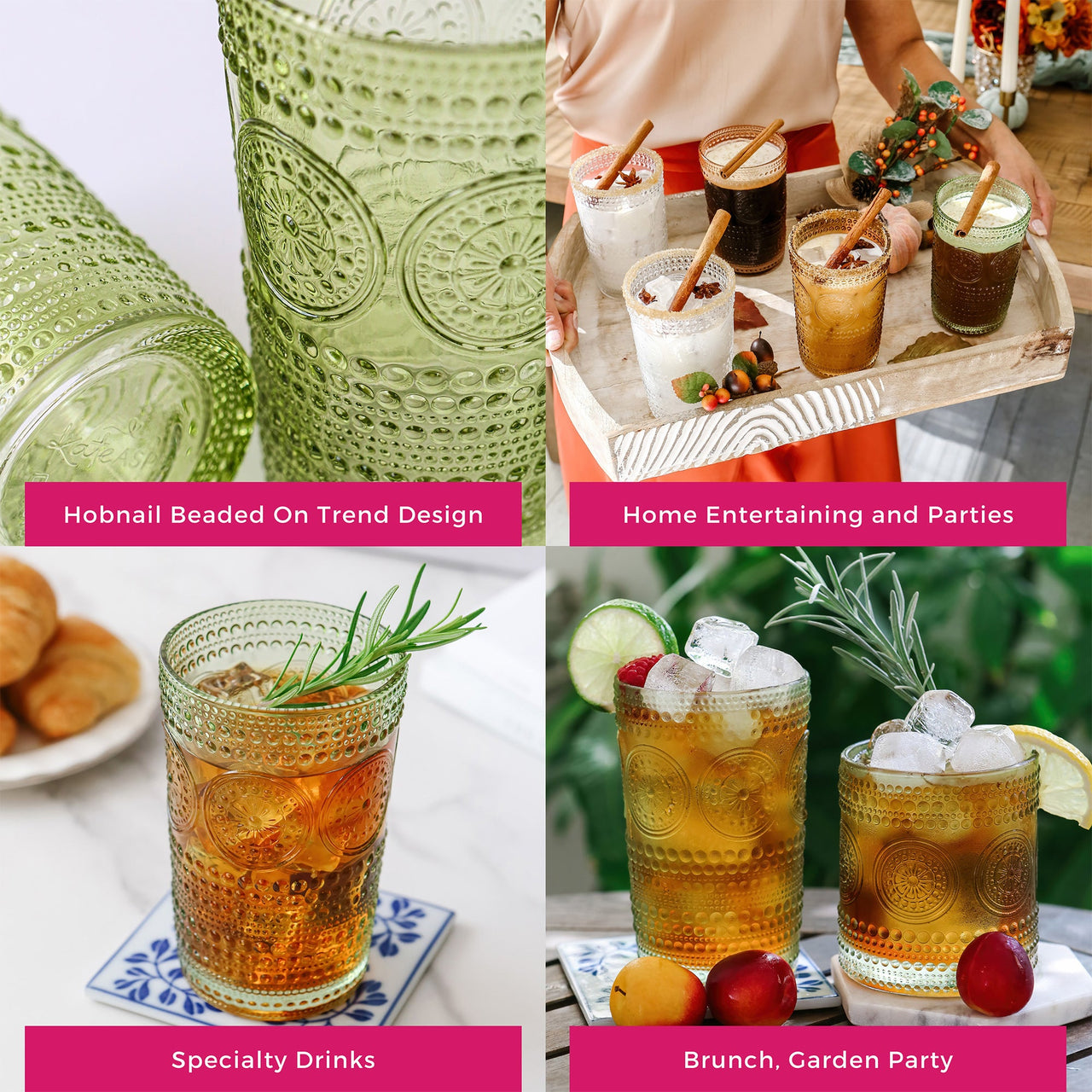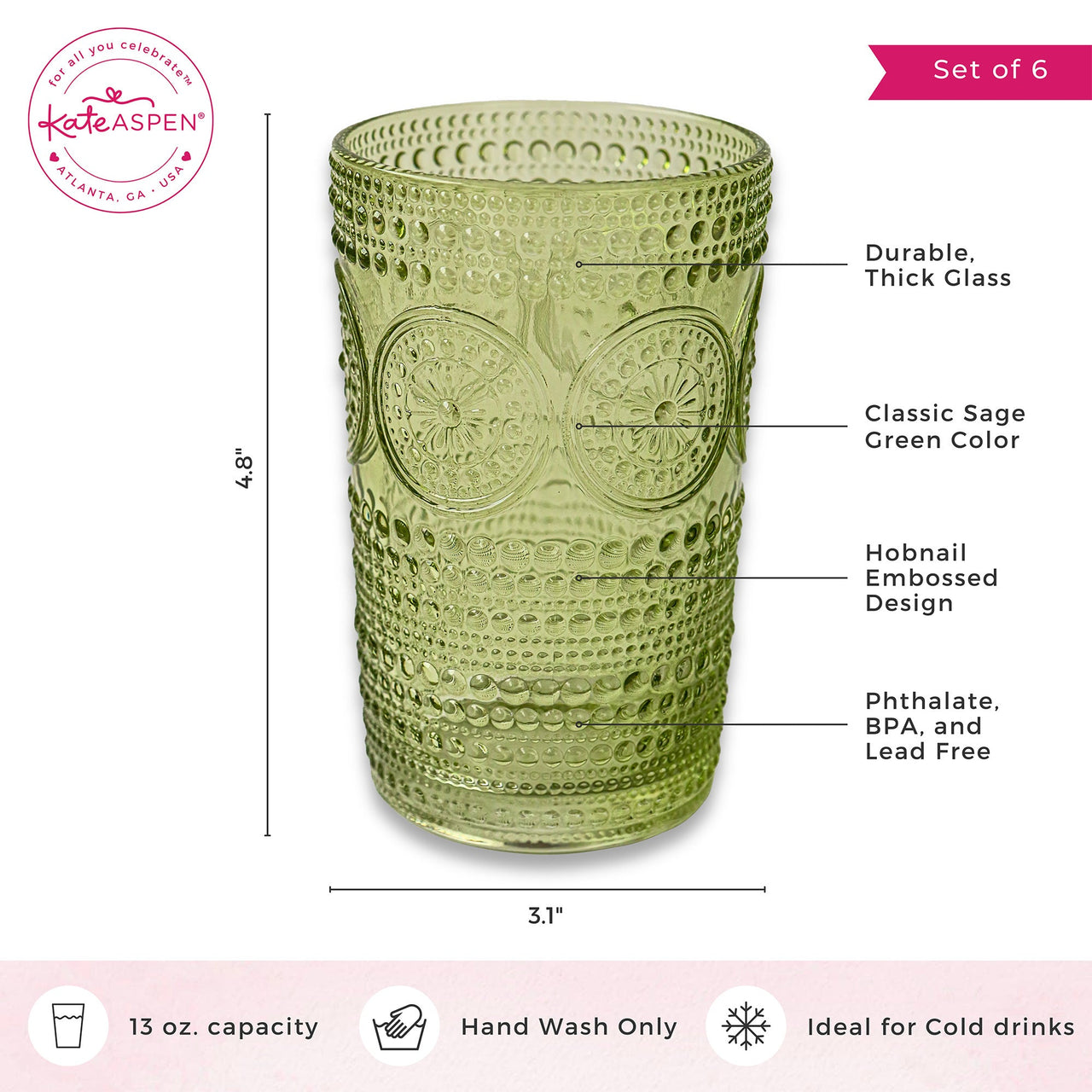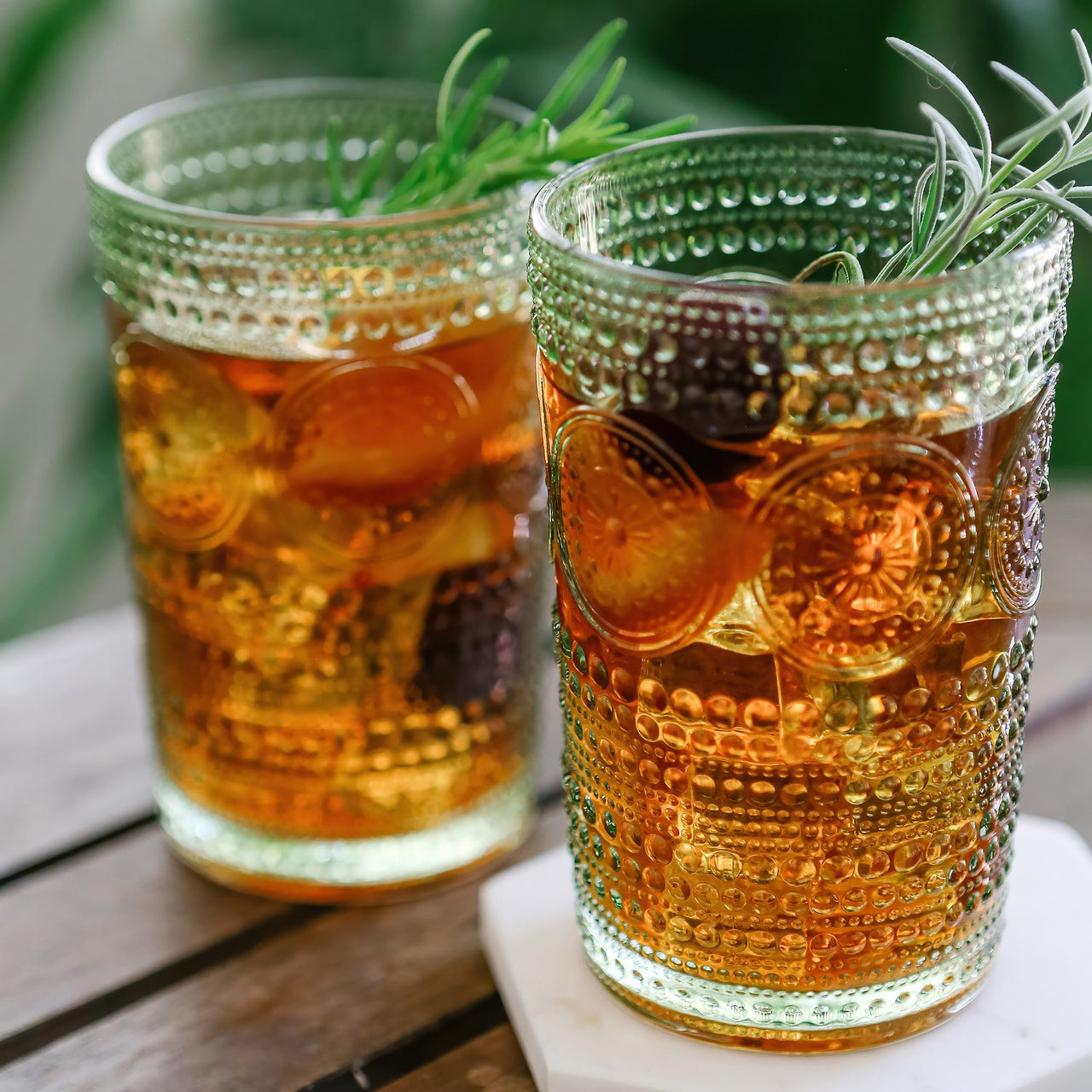 We don't just design glasses… we love glasses. Our 13 oz Hobnail Beaded Floral Vintage Drinkware - Set of 6 in green is a true labor of love. We love vintage glass and of all the wonderful colors that depression glass came in it was the green that we loved the most. It couldn't be too bright and it couldn't be too muted and then you have to have a design that showcases that color the best; here she is in all her glamorous glory. In the past, they said the colored glass would never last, but green proved them wrong. Year after year, celebration after celebration, she has been embraced as the reigning star of ribbed drinking glasses. Hosting a poker night and you don't want to use the red cups from college you reach for the green drinking glasses, trying to give your backyard barbeque a more updated vibe you reach for the drinking glasses, the Hobnail Beaded Floral Vintage Drinkware.
When you host, when you celebrate, or when you wind down at the end of a hard day these will become your go-to glasses and not just for yourself. With such a timeless and classic design there are so many people that will love receiving your favorite glasses as a gift. To put so much love into a product we had to make sure that our vintage drinking glasses would last for years to come. That is why we use only the finest quality materials in making them as we do in shipping them. When packaging we first wrap them in high-quality bubble wrap and then we designed a box where we can nestle the glasses while also keeping them apart. Grab a couple of sets of vintage drinking cups to stash away for all the upcoming gifting needs!
Features and Facts:
The 13 oz. Hobnail Beaded Floral Vintage Green Glass (Set of 6) features 6 sage green glasses that each are embossed with horizontal ribbed lines around the top and bottom of the glass with repeating circle flower icons around the center of the glass. Each glass is safely bubble wrapped and shipped in a brown box. Phthalate, BPA, and Lead Free. 10 ounce capacity. Hand Wash Only. Cold drinks only. 
These 13 oz. Hobnail Beaded Floral Vintage Green Glass (Set of 6) are perfect for any occasion, such as baby showers, bridal showers, holidays and everyday use! Crafted with meticulous attention to detail, the unique hobnail beaded floral pattern adds a touch of sophistication and texture, creating a visual delight that is sure to impress your guests. The durable construction ensures long-lasting use, making them ideal for both everyday enjoyment and special gatherings. With a generous capacity, these glasses can hold your favorite beverages, from refreshing iced tea to a classic cocktail, mocktail, iced coffee and so much more! The set of 6 provides ample glasses to entertain guests and create memorable gatherings. Whether you're hosting a dinner party or enjoying a quiet evening at home, these Hobnail Beaded Floral Vintage Green Glasses are a must-have addition to your drinkware collection.
Product measures 3.1" w x 4.8" h x 3.1" d
Packaged product measures 10.2" w x 5.5" h x 6.9" d
Glass
Green
Includes Set of 6 Drinking Glasses
Assembly Required: No