13 oz. Vintage Textured Aqua Blue Drinking Glasses (Set of 6)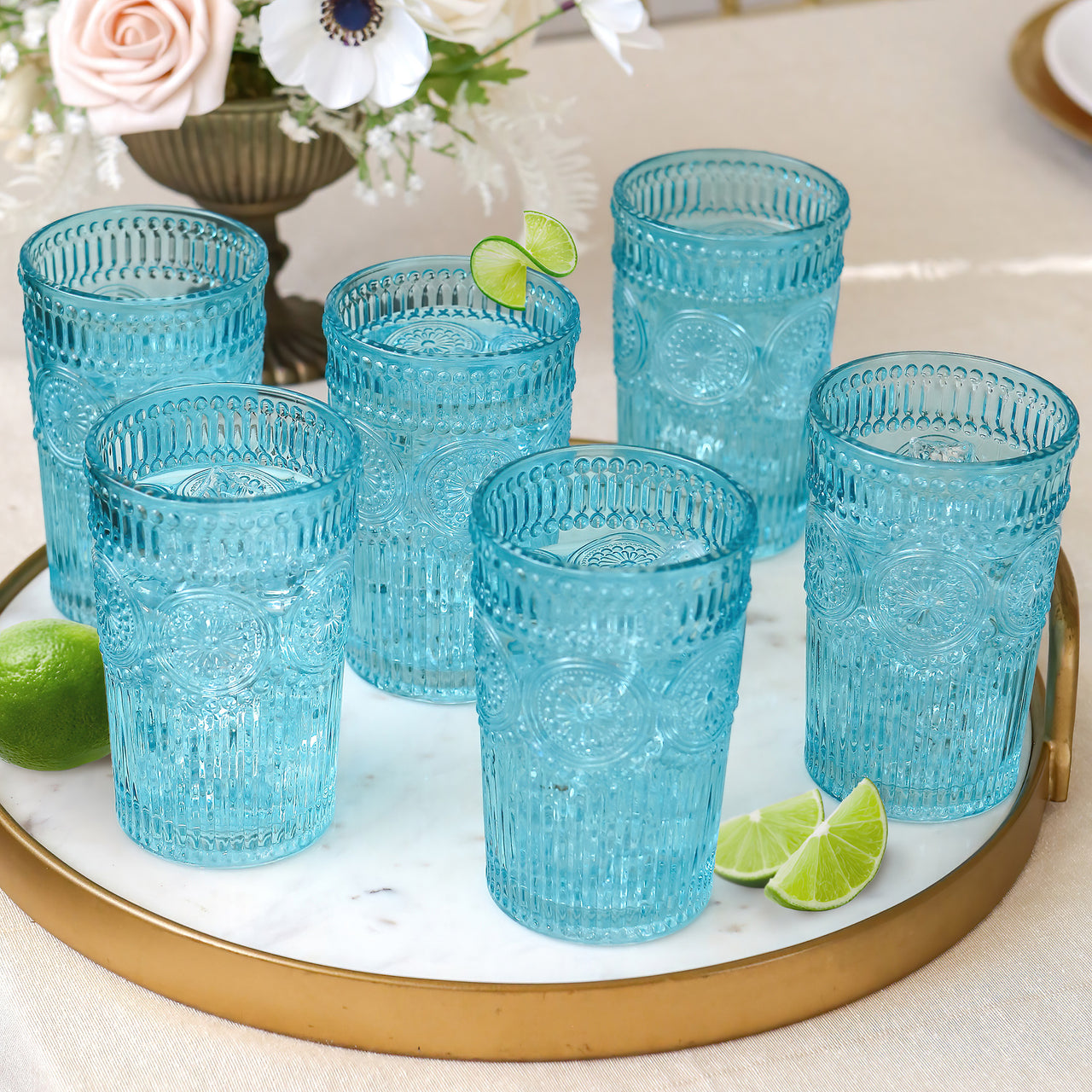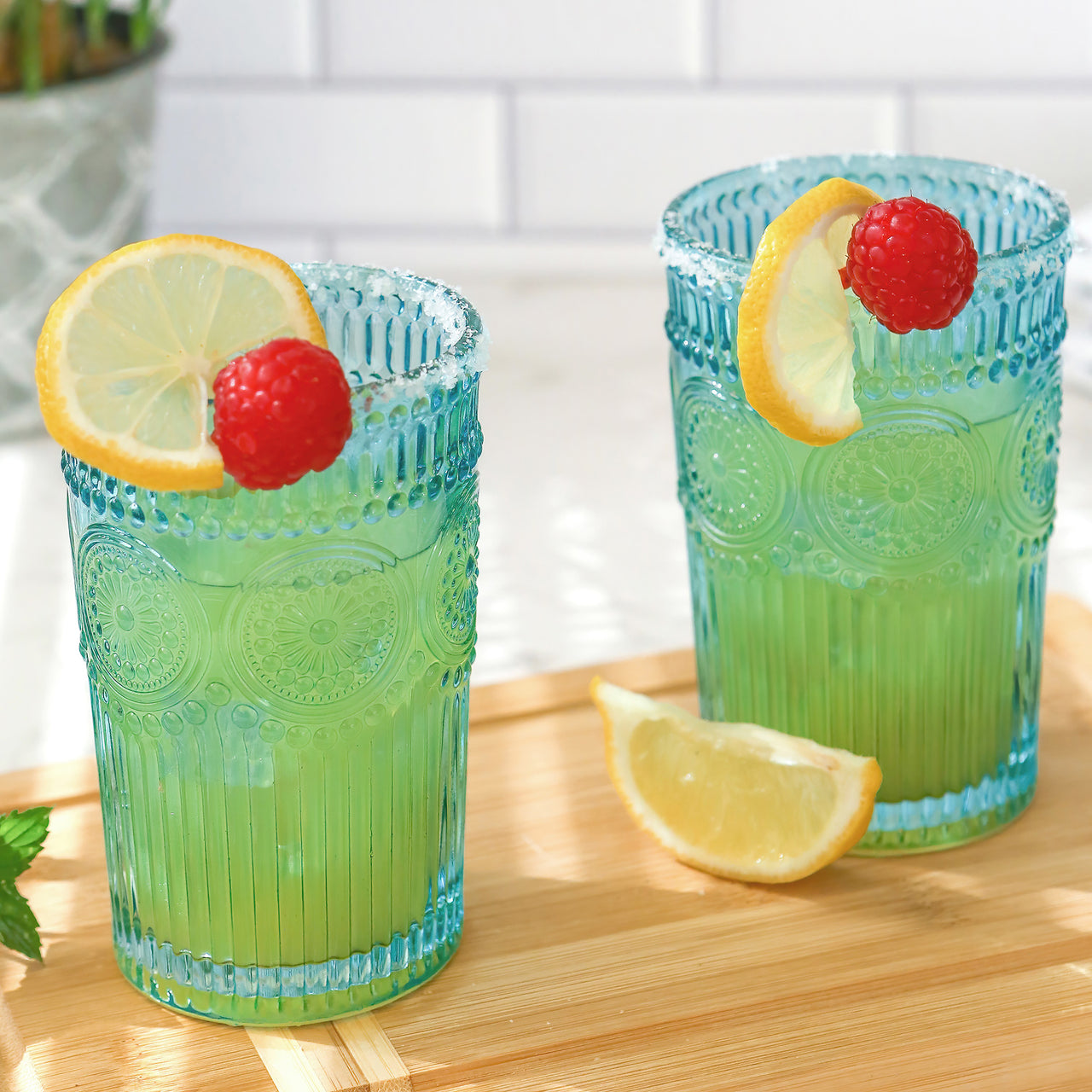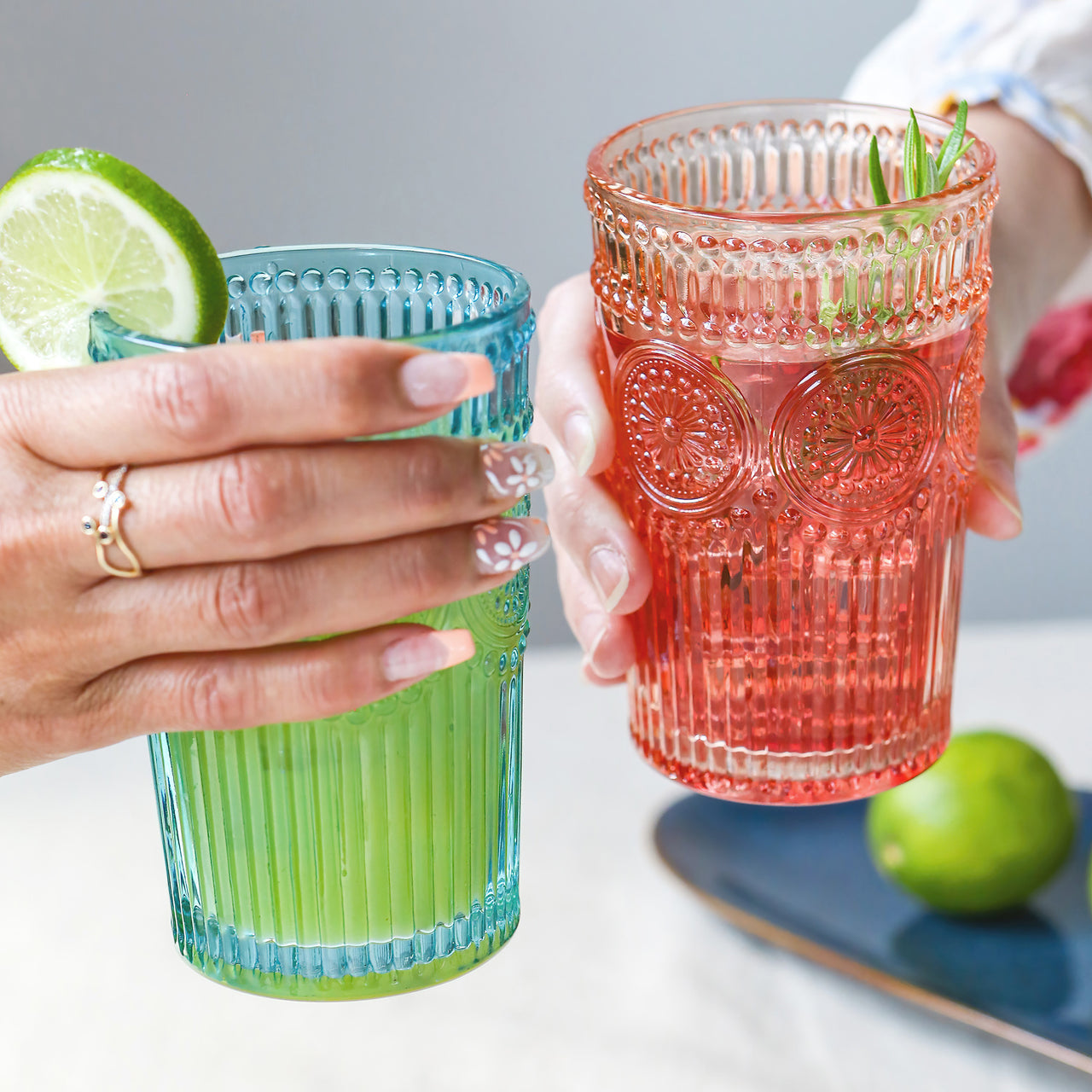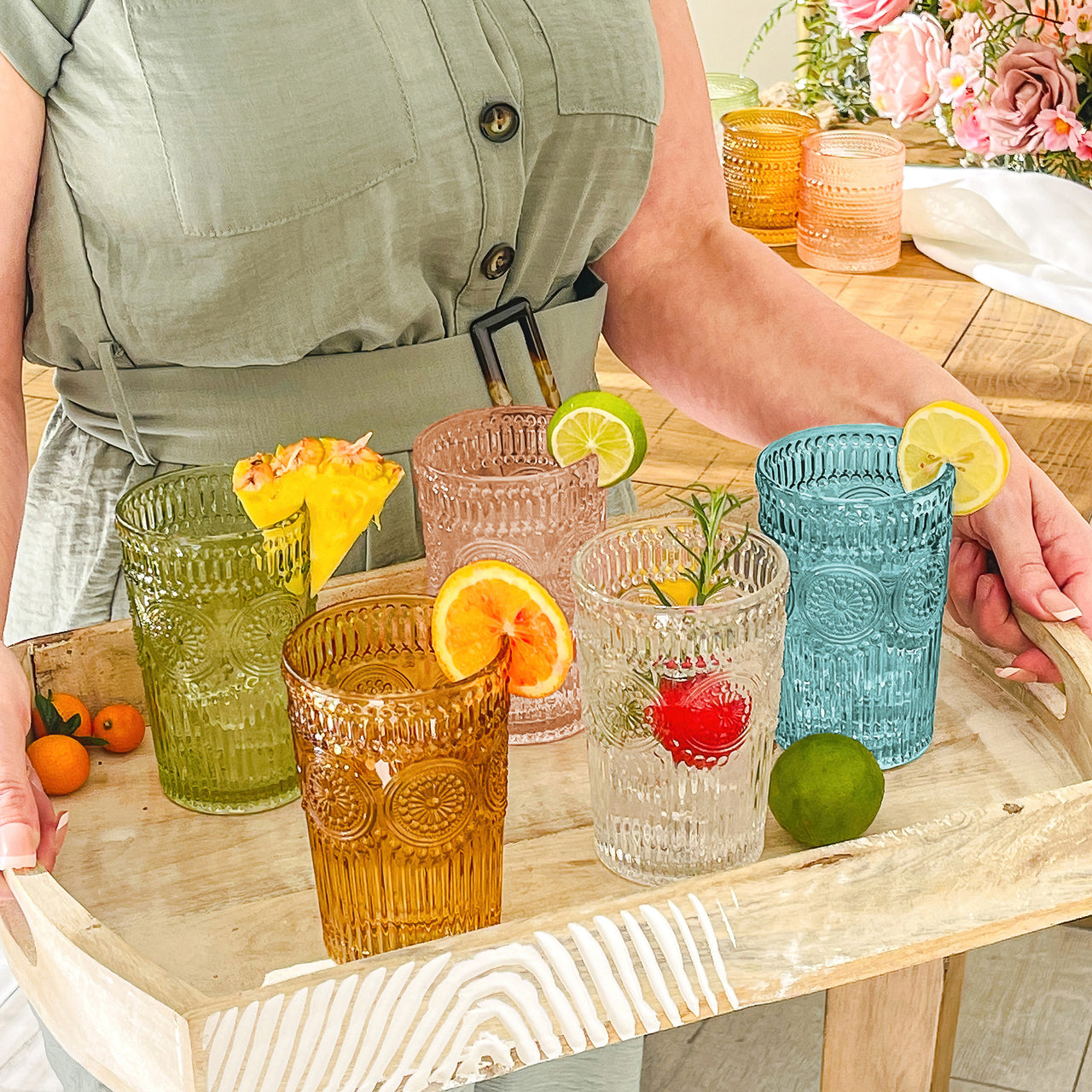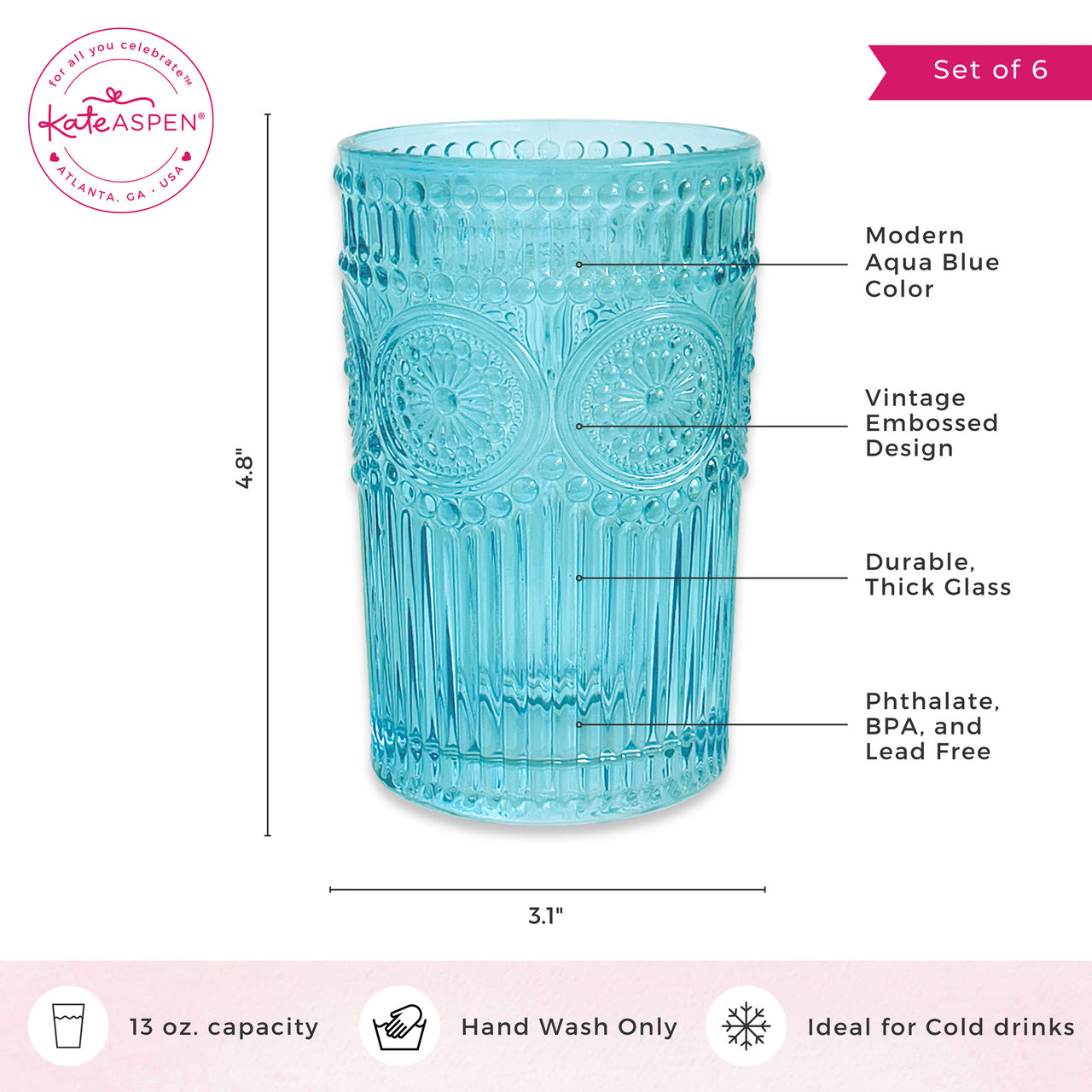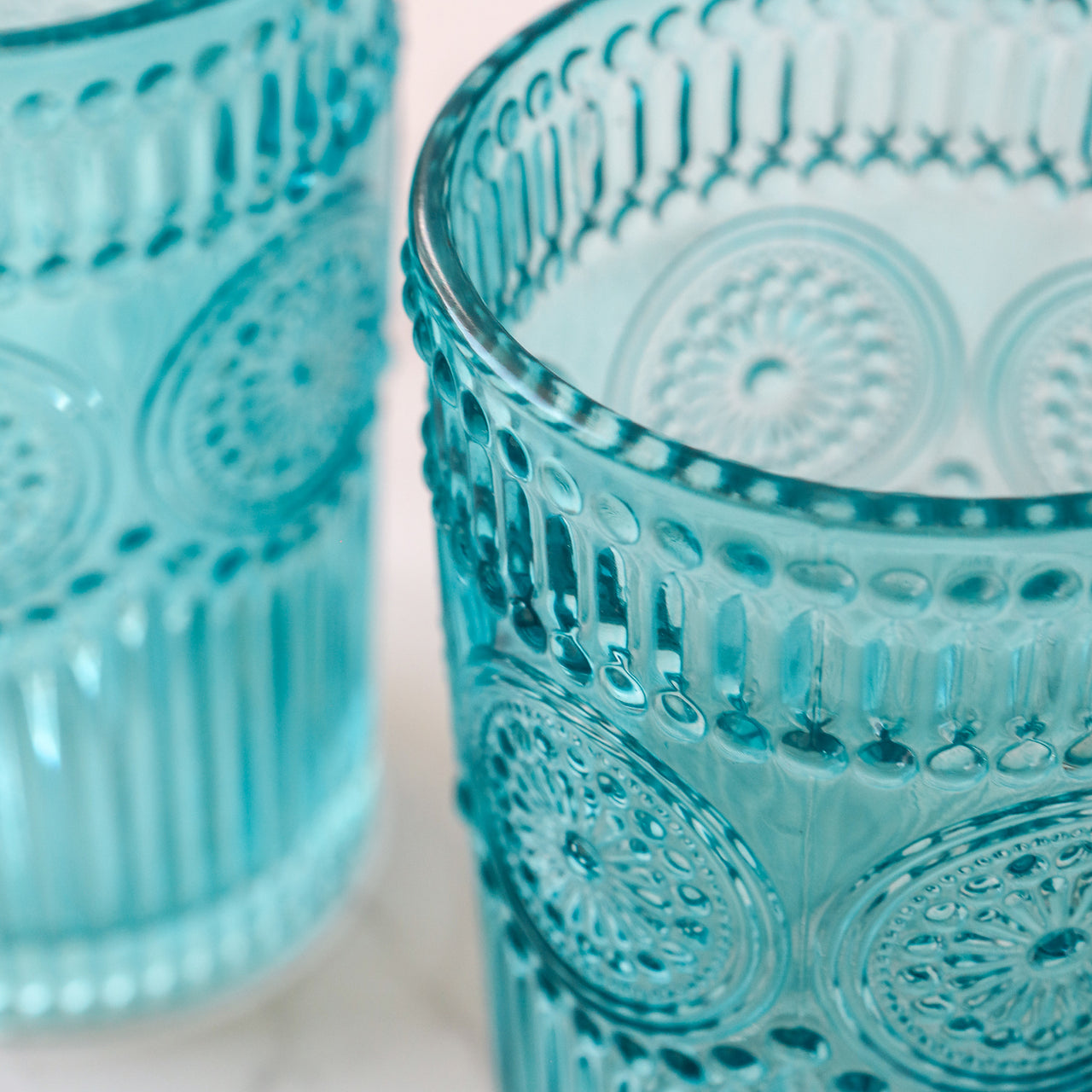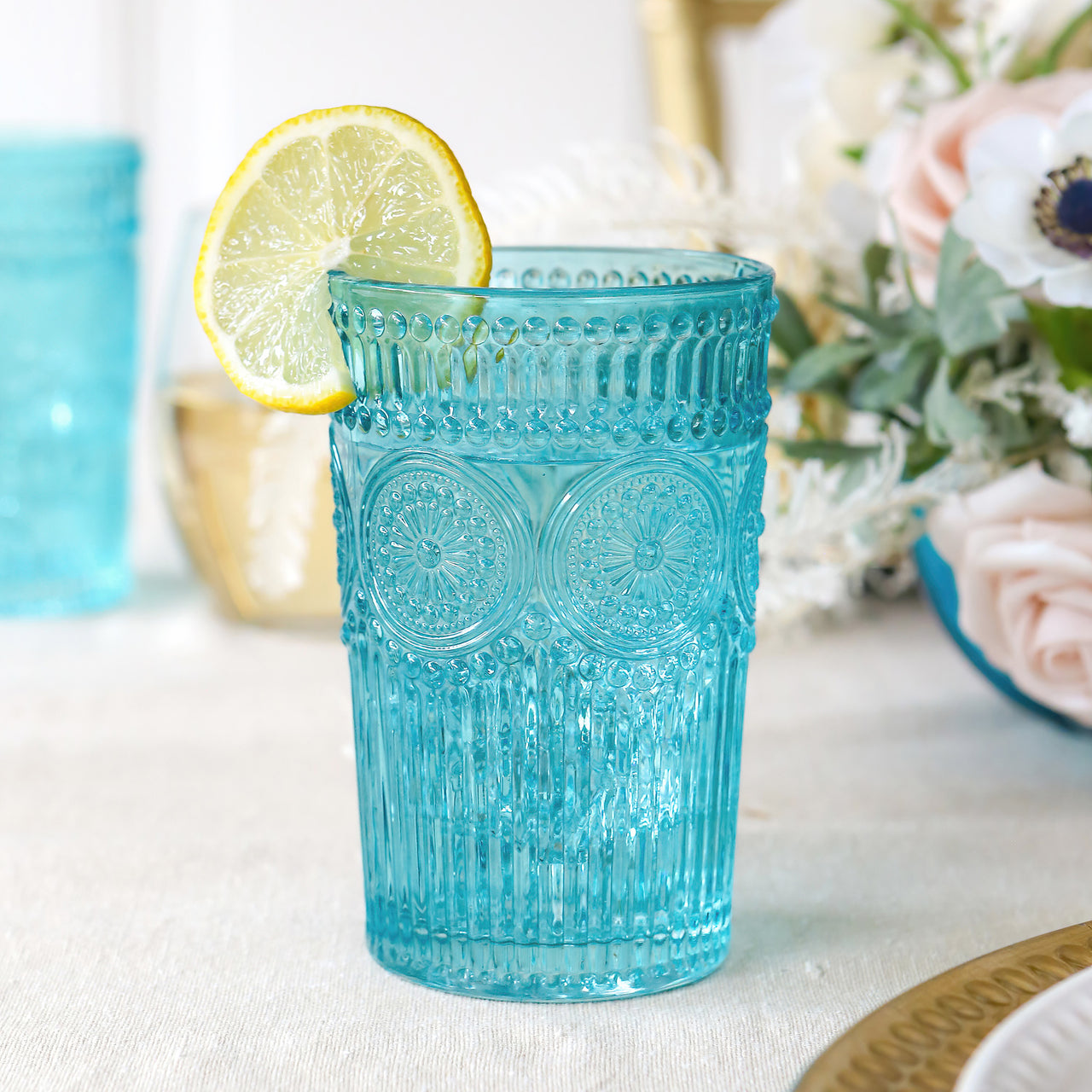 "
There are so many uses for colored glass, now more than ever. Our 13 oz Vintage Textured Aqua Drinkware is the perfect way to set a vibe in this minimalist world. When narrowing down what you use on the table you need to make sure the things you use shine and man these vintage drinking glasses radiate. Designing a table is a 360-degree design effort, from fork, to napkin, to glasses and that is why we use so much detail in our glassware and we know that colored glass really makes a table feel full and complete. We want to make sure that every tea served at a baby shower or curated cocktail for an engagement party can feel a little more special. But unlike your grandmother's colored glass that was never used we want to make sure that you are reaching for these day after day and party after party.
We make sure that our drinkware is made with the highest quality materials to ensure that you will be durable and long-lasting. We embellish the ribbed drinking glasses to not only enhance the outside but to also make sure that they are less slippery when holding your cold beverages.
Instead of shrinking into the table design like most clear drinking glasses, colored glass upgrades your table from simple to simply breathtaking and these Vintage Textured water glasses in Aqua really transport you. We no longer have to use simple clear glasses that do nothing but blend into a table and are used more as just a simple vessel for a drink. Why not update your drinking glasses like you have updated your drink taste? No more hunch punch in a red plastic cup, so use a glass that is to the caliber of your cocktail. Bourbon and whiskey take so much time to make and they deserve to be enjoyed in a glass that is made with the same intention. Your friends and family will be so delighted after receiving these beauties as a gift so make sure to stock up before they sell out.