13 oz. Vintage Textured Smoke Blue Drinking Glasses (Set of 6)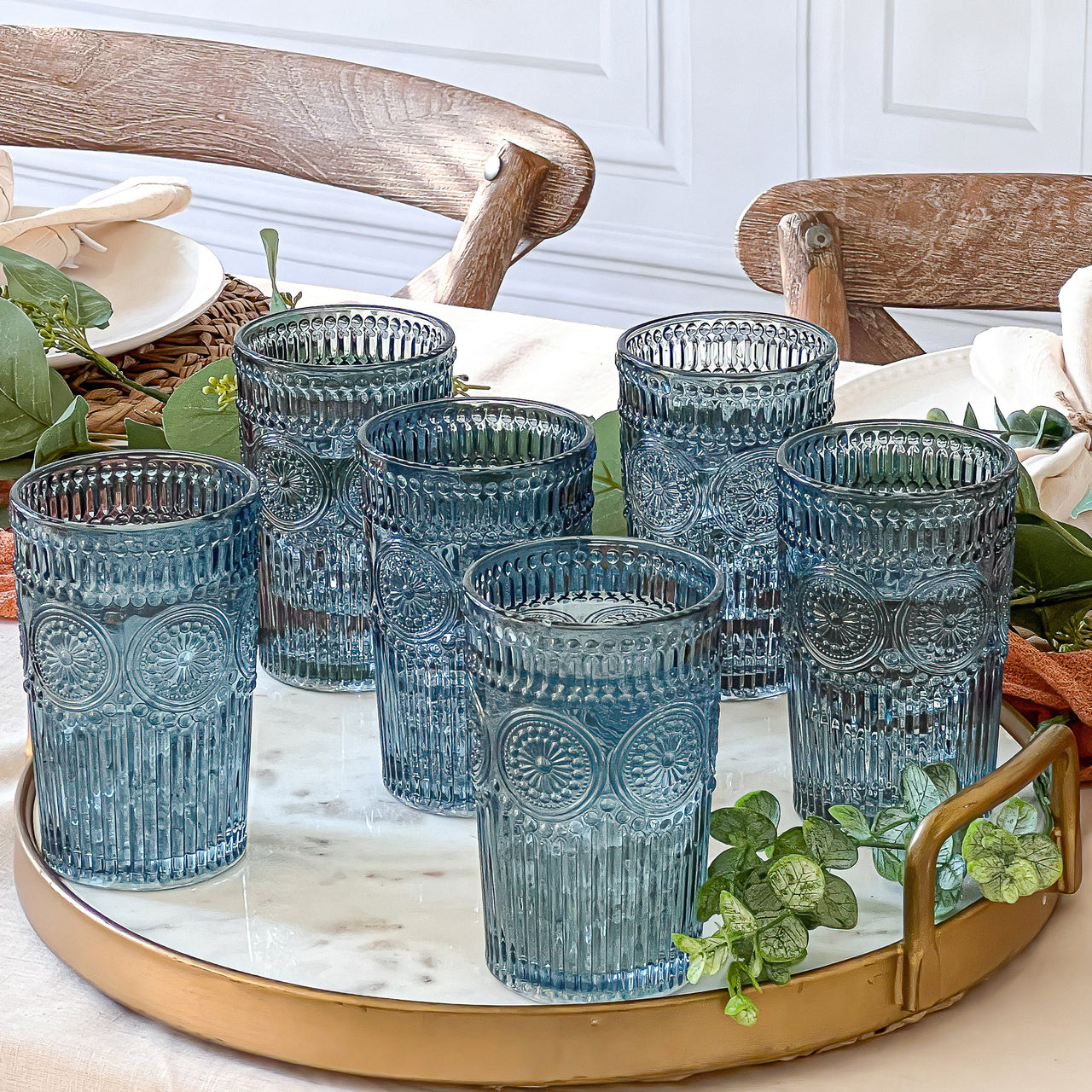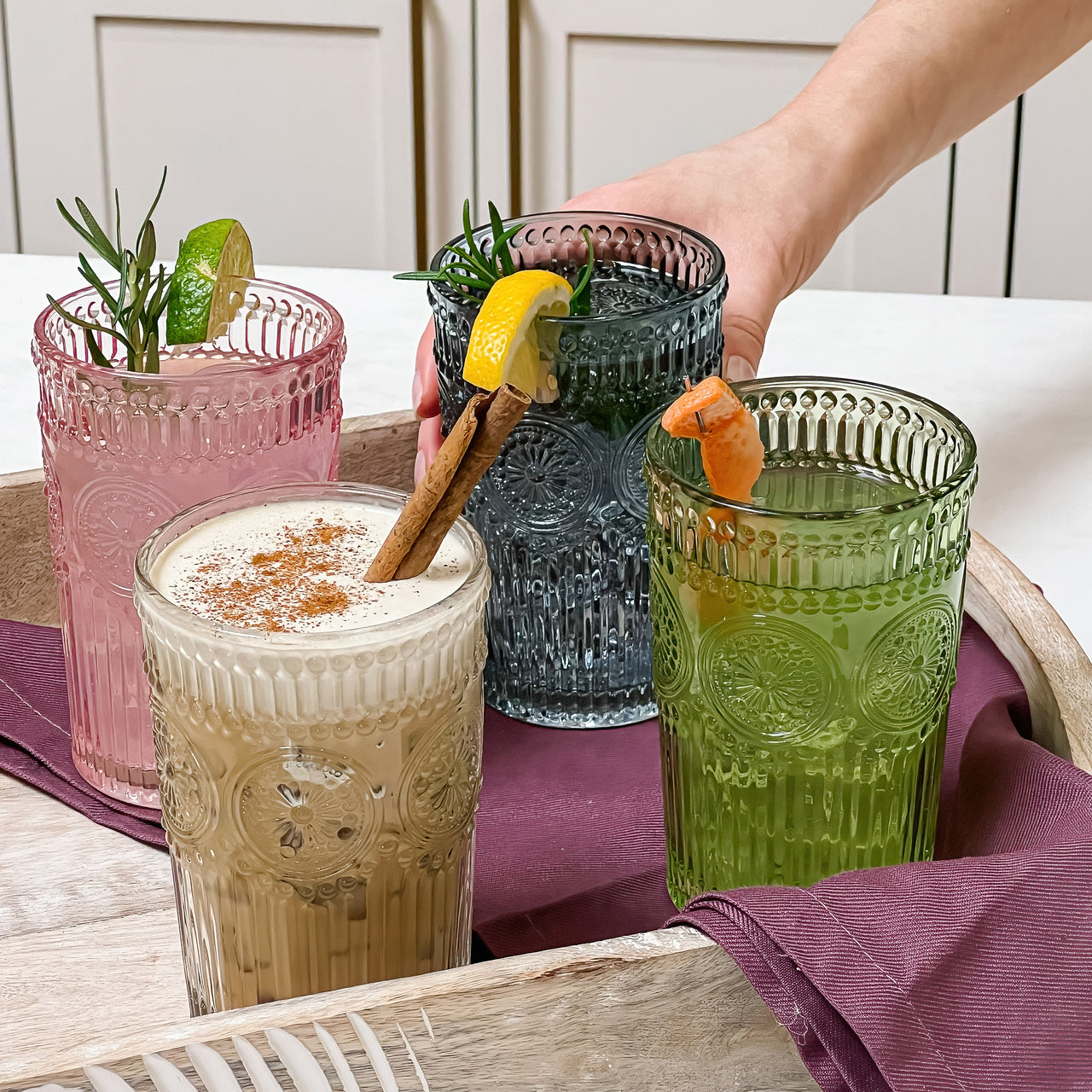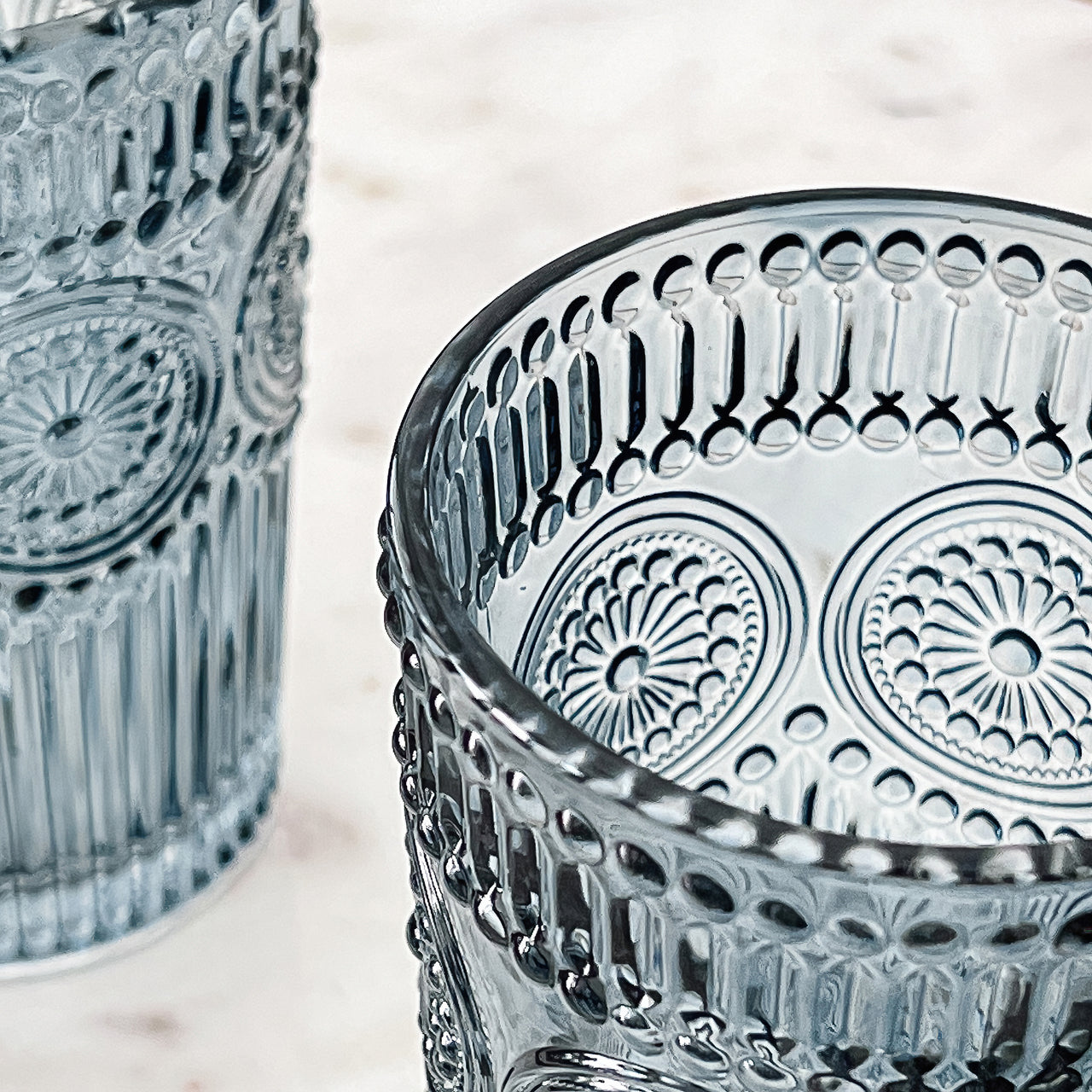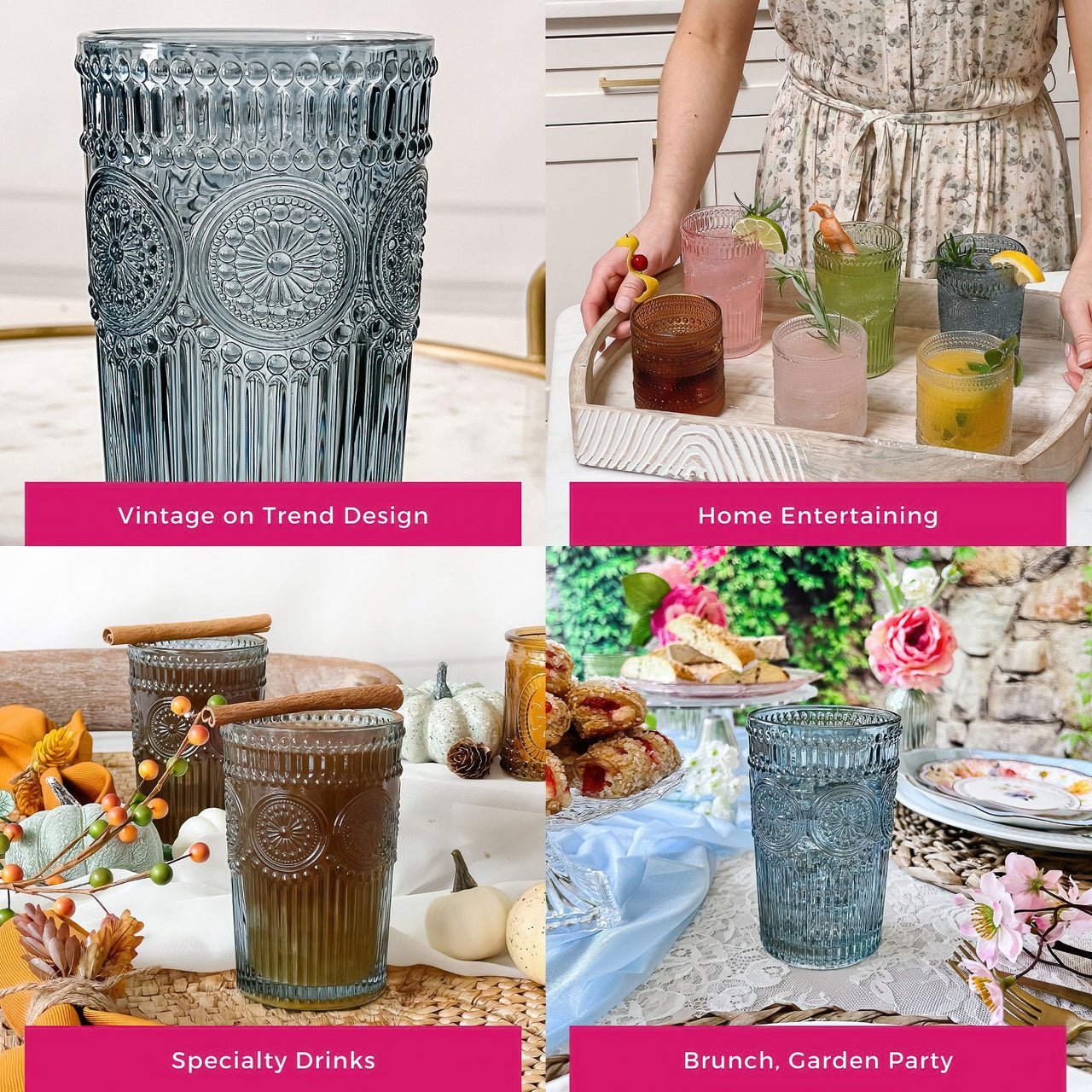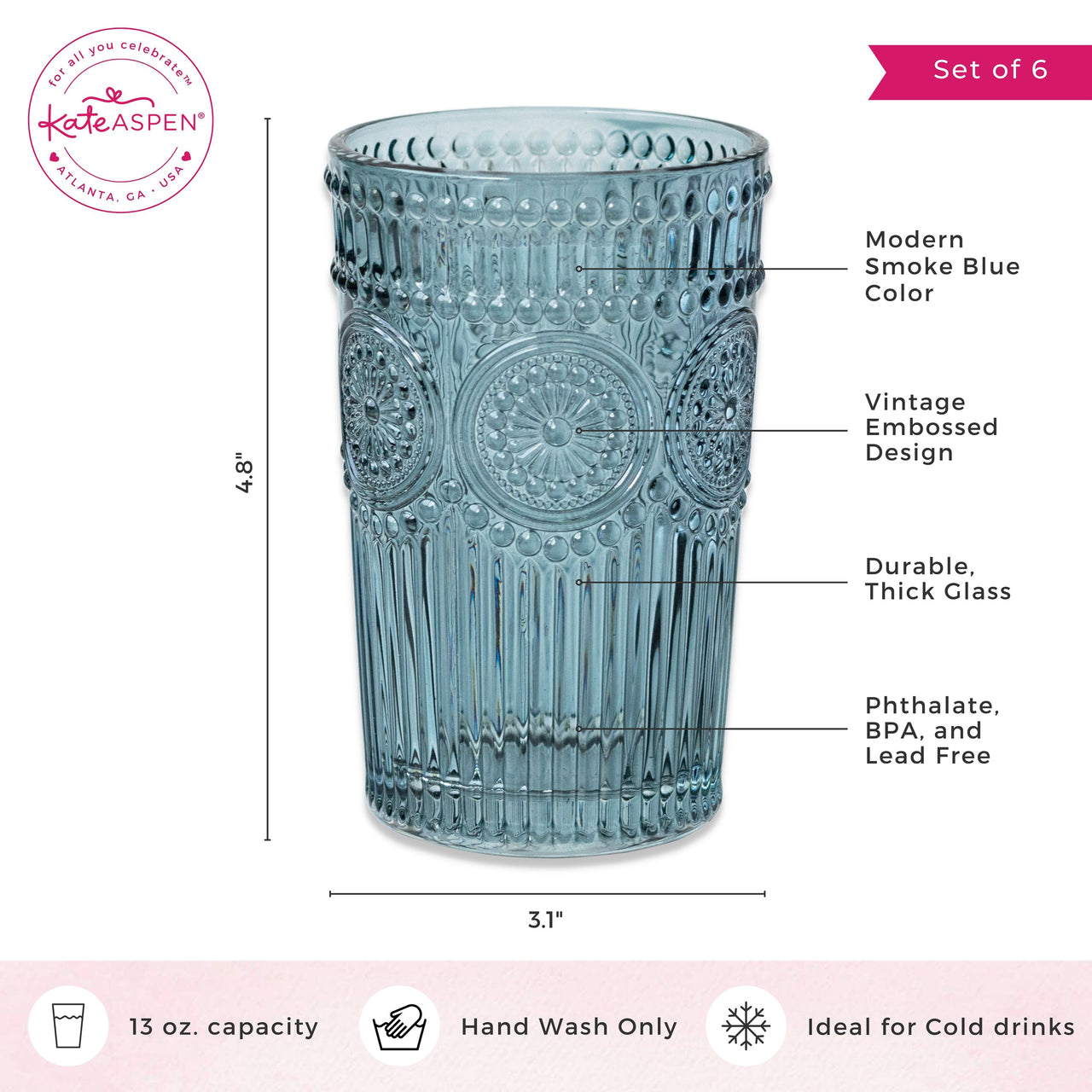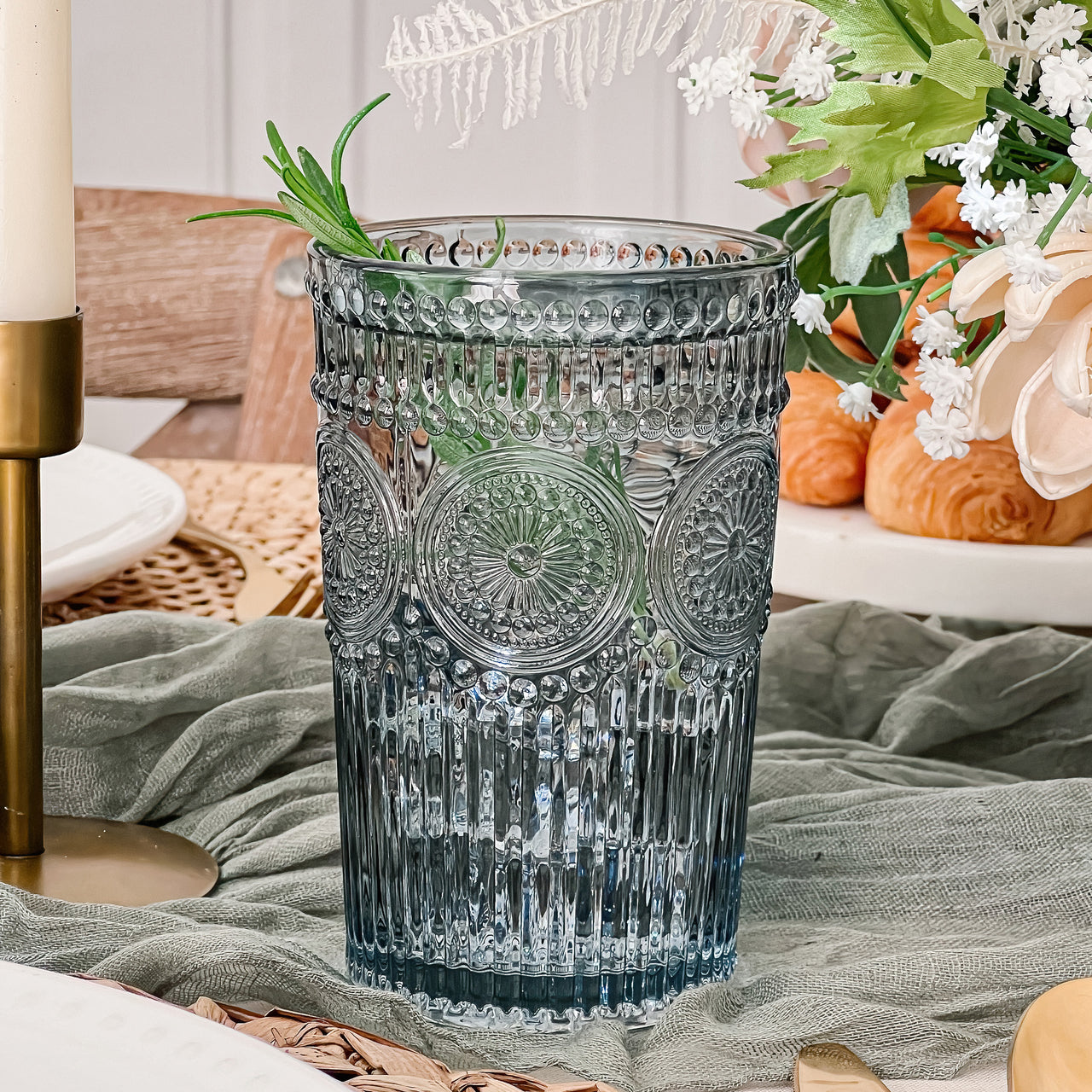 There is something so romantic about finding that perfect vintage item at the antique store or favorite thrift store. You don't have to search anymore for the perfect vintage-inspired drinking glasses. Our 13 oz. Vintage Textured Smoke Navy Blue Glasses (set of 6) have a beautiful design of embossed glass with vertical lines, polka dots, and the prettiest circle details. Each glass looks like it belongs in a movie scene or photo from the past. Whether you are looking to add an extra touch of class to your garden-themed birthday party, planning a bridal brunch, or hosting a rustic baby shower these glasses will make you feel like you are drinking from a work of art! These are our go-to gifts for housewarming parties or newlyweds and we love to give these to those new adults trying to decorate their first places. It's hard finding a gift that can be perfect for so many occasions. You should make sure you stock up for those times you forgot to grab a hostess gift.
Each set includes 6 lead-free drinking glasses, bubble wrapped and shipped in the highest quality materials to ensure safe travels home. They add style to a bar cart and spruce up the cabinets, sure to wow any guest looking for a water glass. This ribbed glassware is perfect for your favorite iced coffee or boba tea. They make every cocktail and mocktail look like they were created special. This set makes the perfect host gift or housewarming gift so make sure you pick up a few sets. Available in 4 different colors: blue, clear, green, and pink; pick up a set in each of the different colors to create a mix-and-match masterpiece!