13 oz. Vintage Textured Rose Gold Drinkware (Set of 6)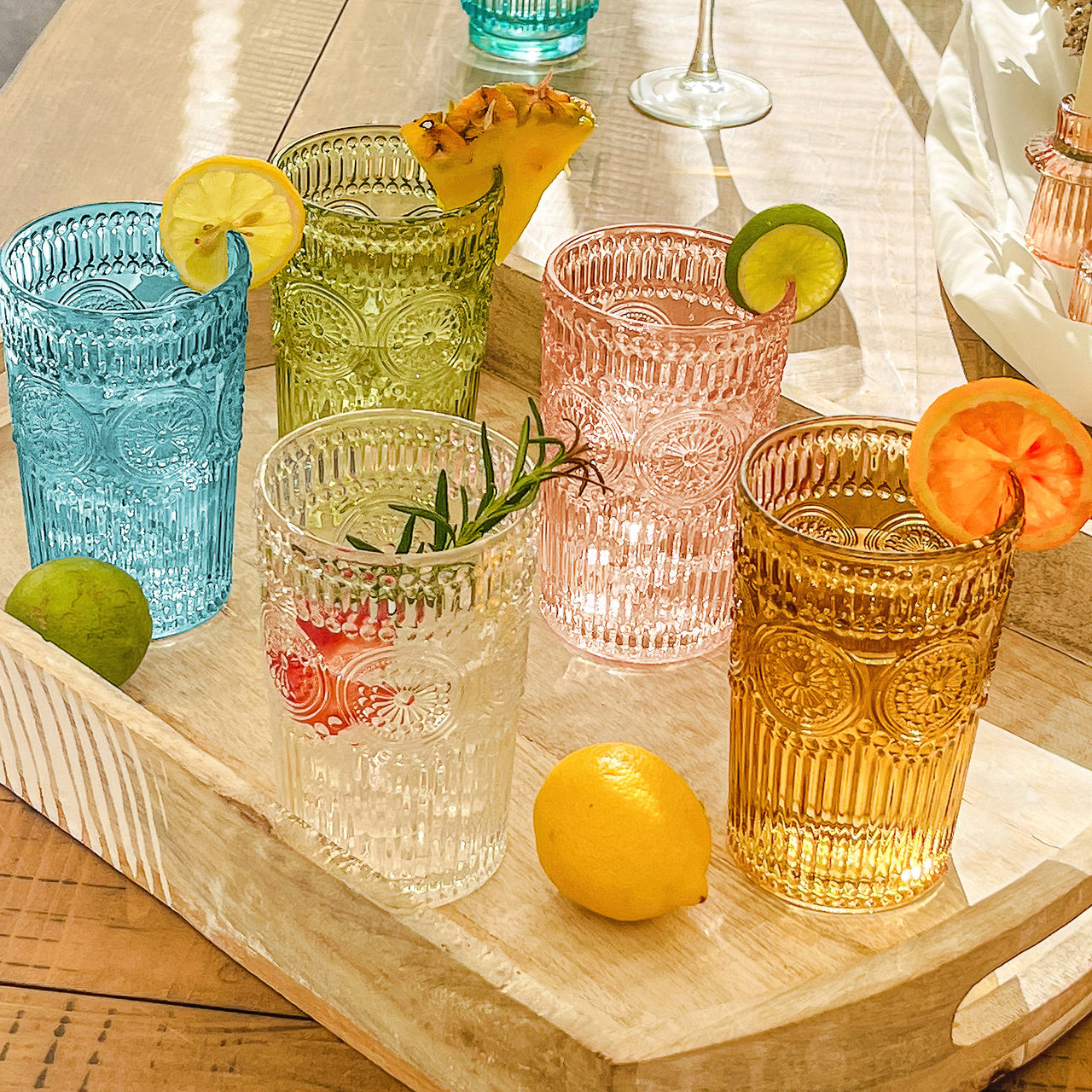 "
Eating dinner or drinking a cocktail doesn't have to be boring anymore. You do not only have to put out red plastic cups or paper cups at parties. Elevate your drinkware like you elevated your clothing style with our 13 oz. Vintage Textured Rose Gold Drinkware (Set of 6.) There is no way you will not enjoy your drink when using these vintage ribbed drinking glasses. We combined the hobnail design with grooves around the base that highlight the classic circular design. The design goes all around the glass and with the gold-hued pink drinking glass there are no two looks of this beauty. The way light shines through the glass makes it look as if it is illuminated making it appear more like an art piece than just a ribbed drinking cup.
These beautiful vintage drinking glasses will elevate the sweet tea at your next baby shower or complete the table setting at your next Thanksgiving. Another wonderful quality about rose gold vintage ribbed glasses is that they never go out of style and they are welcome in every room
We spend so much time and attention in the designing of our product that we make sure that it is only made of the highest quality materials so that it will last for years to come. We want our masterpieces to arrive to your door as perfect as they are on our showroom floor. We use only the finest bubble wrap and designed a box that will not only isolate them but also nestle them together.
With such a beautiful glass you are going to find so many ways to use them. Whether you are a luxury hotel or high-end restaurant trying to elevate your style or you are a host with the most and you want to make sure that your table settings shine. Flowers and napkins are not the only ways to bring design elements to your table and parties. Our beautifully embellished glasses make a baby shower table or wedding table look more like something off a Pinterest scroll than just a simple table. When entertaining friends and curating a drink for the night why not serve it in a glass that is to the caliber of your cocktail? With so many different ways to use this vintage drinkware set, you will want to buy enough for your friends and family on your list.