Baby Shower Guest Book Alternative - Boho Rainbow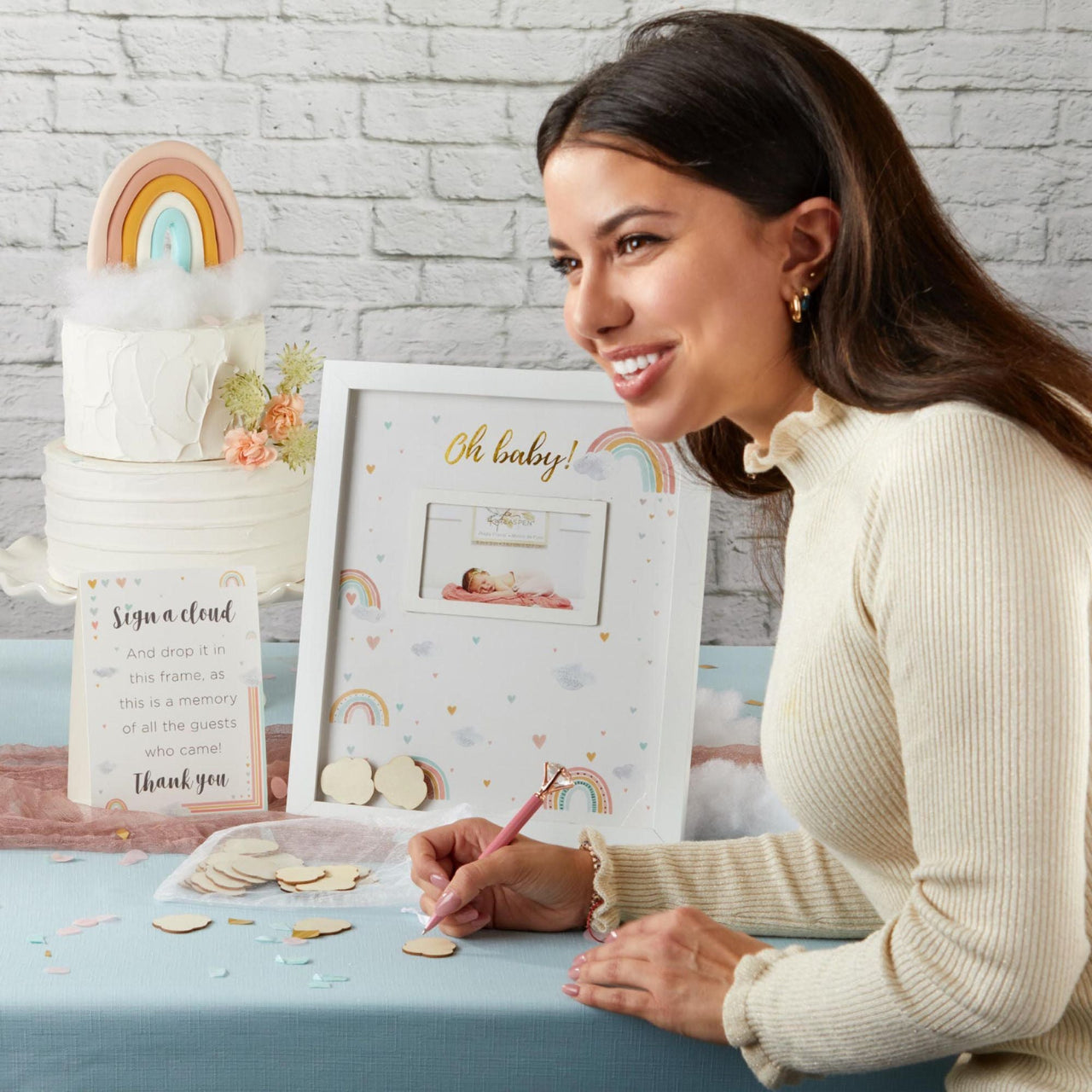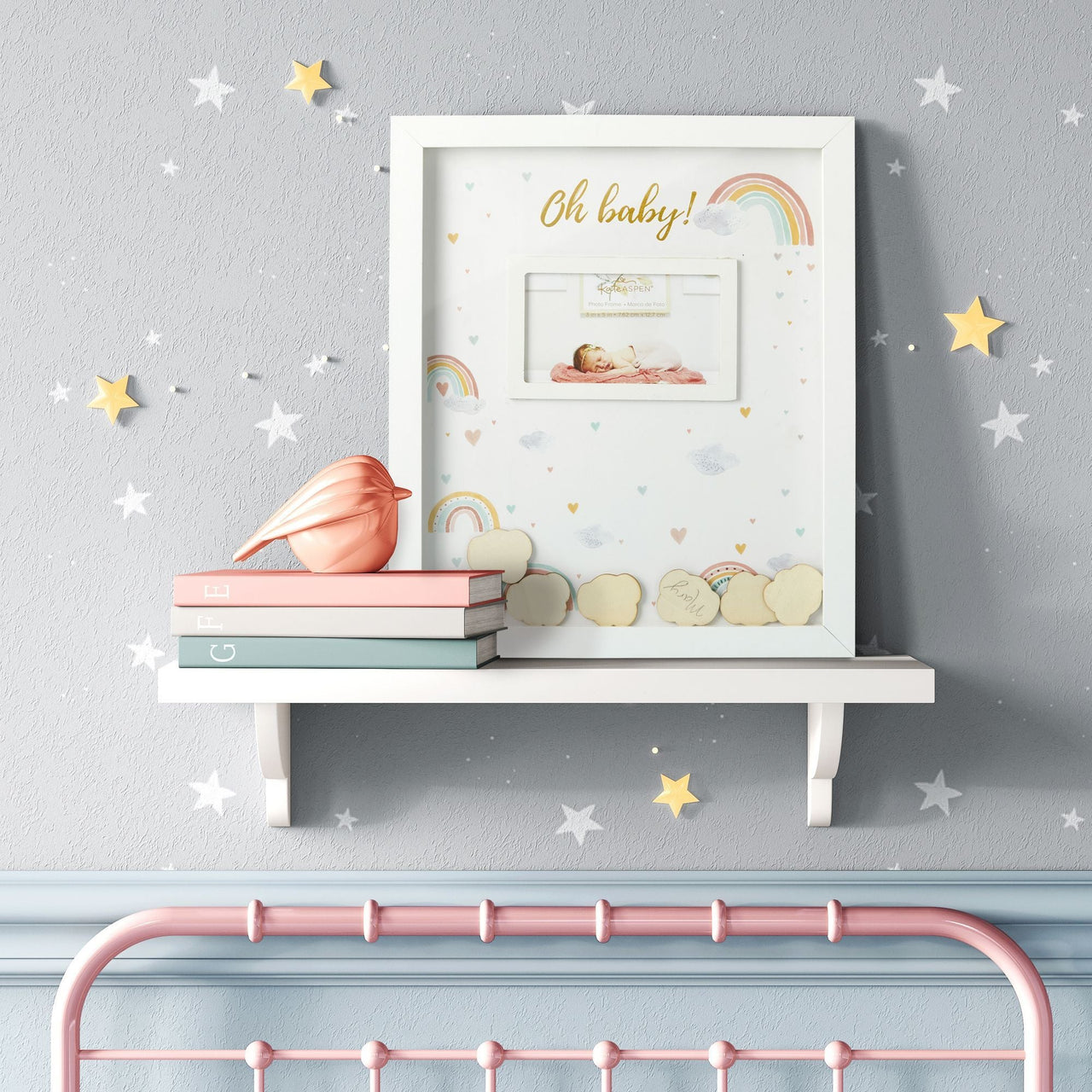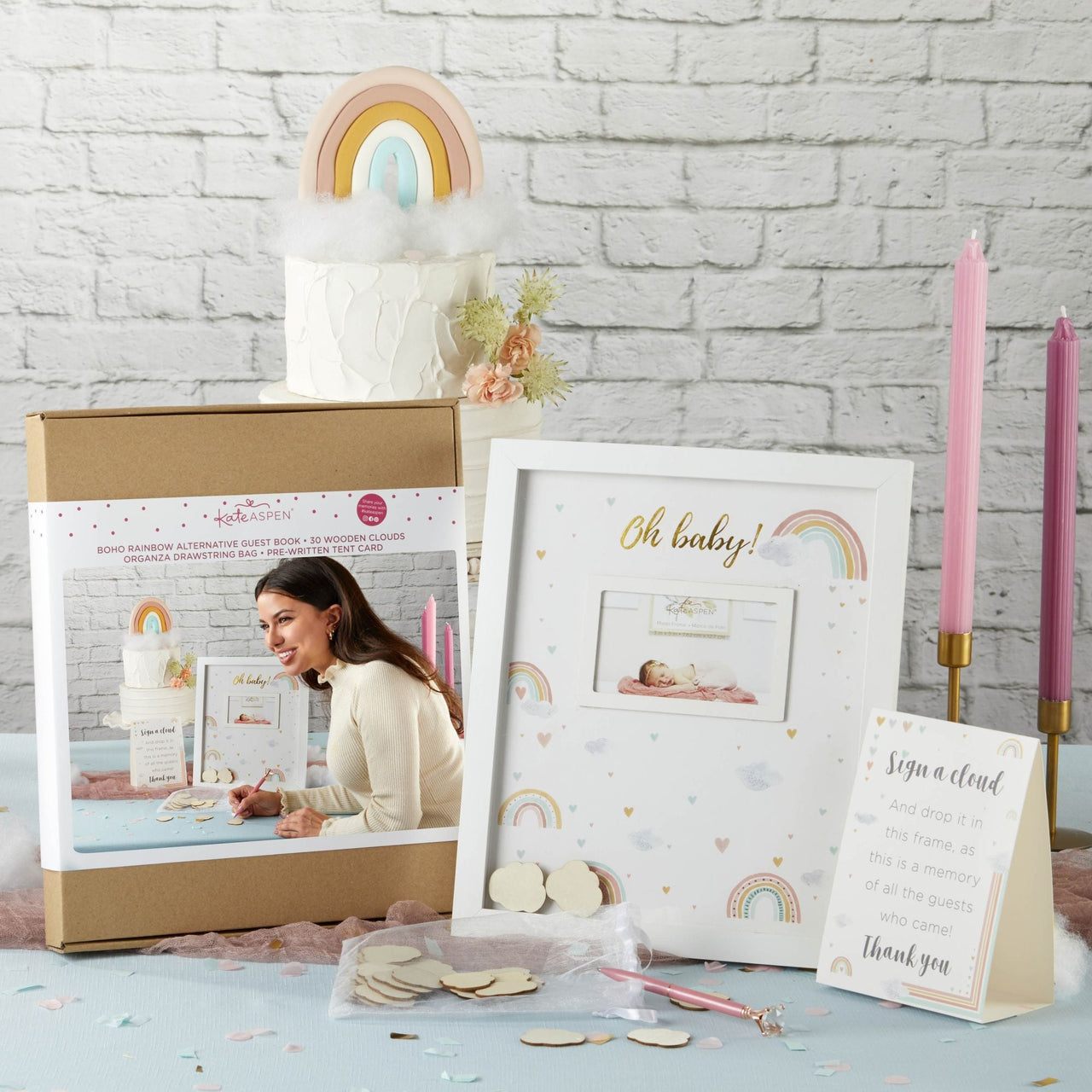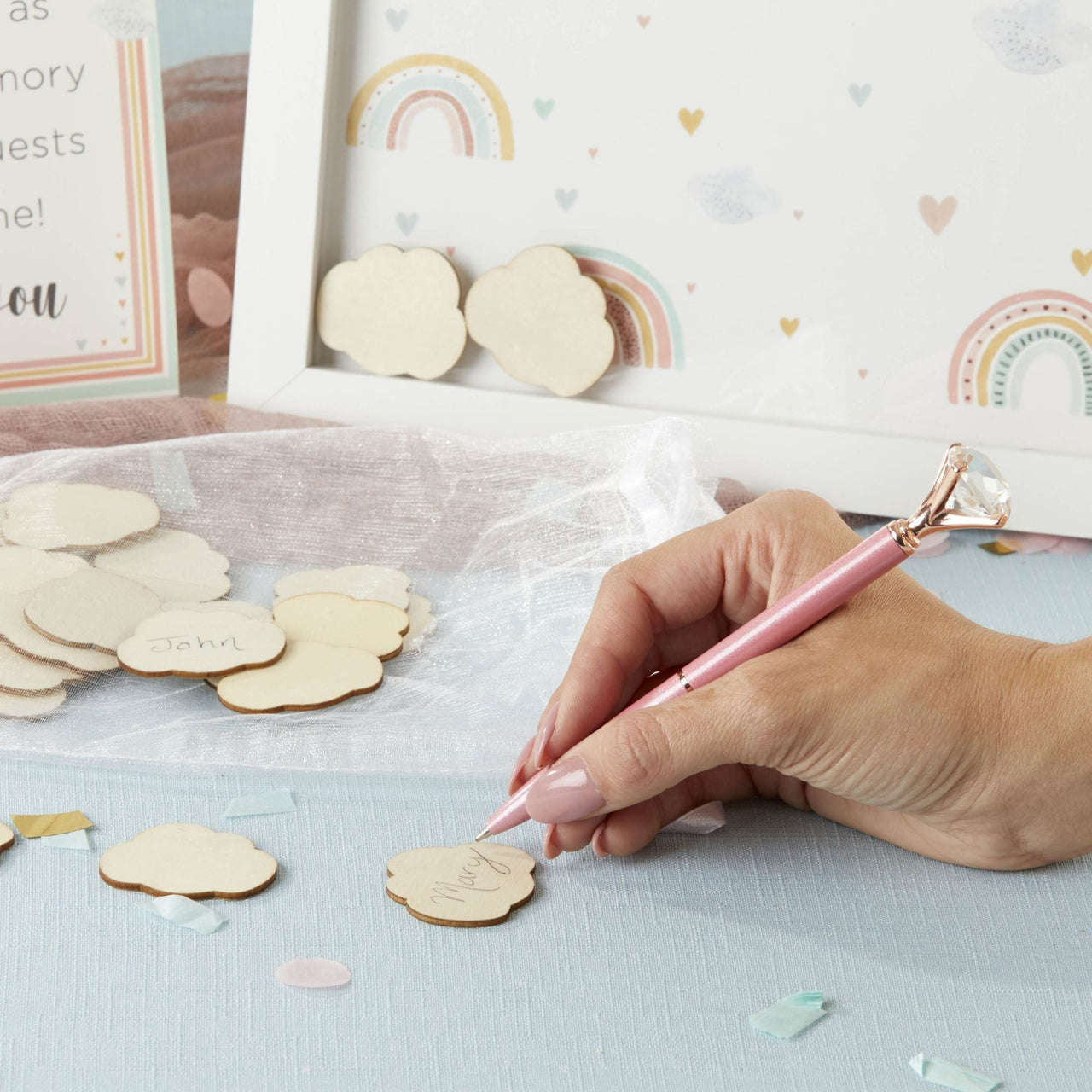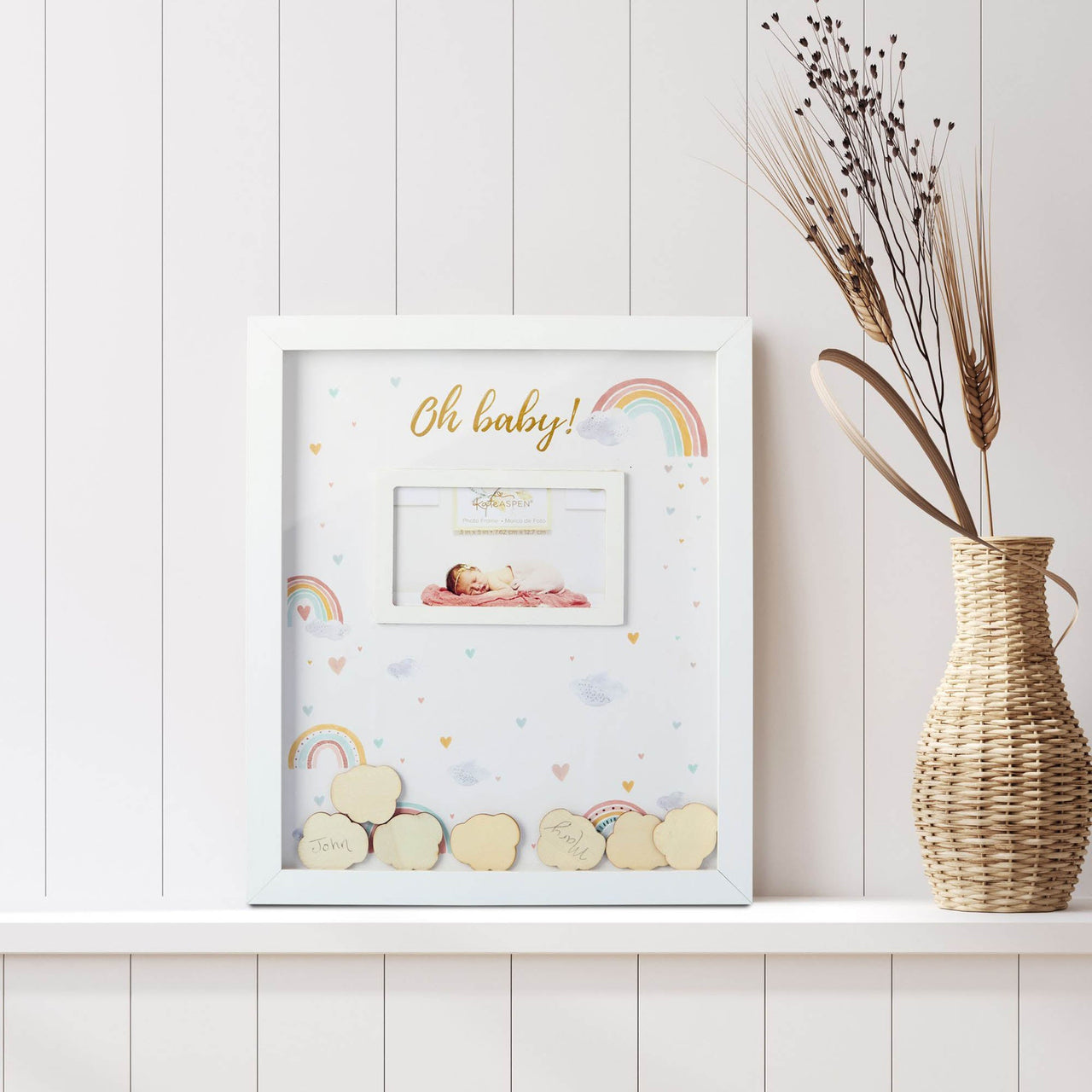 Our Boho Rainbow Baby Shower Guest Book Alternative is an extra special gift for mom-to-be. Traditional guest books have become outdated and just sit in a closet collecting dust. It is out with the old, and in with the new. You see new trends on guest books everywhere you look. Finding something that can be used as party decor, nursery decor, and also a surprise gift for mom-to-be. Prop the guest book up by the easel back or set it down on any table. Guests then can write their signature, an encouraging word, or whatever they like on the wooden cloud cutout. Slip into the slot on the top, and your guest book is signed.
The shadow box has several rainbows inside with clouds and colorful hearts. The frame is even customizable. Insert an ultrasound photo, or any photo you will like, to make it your own. Once the party is over, mom can take it home to place in the nursery. The photo then can be replaced and interchanged with a new photo. Mom will love gazing fondly at this unique keepsake while rocking her precious baby, and the whole family will treasure this thoughtful gift for years to come, so get yours now!