Baby Shower Guest Book Alternative - Sweet as Can Bee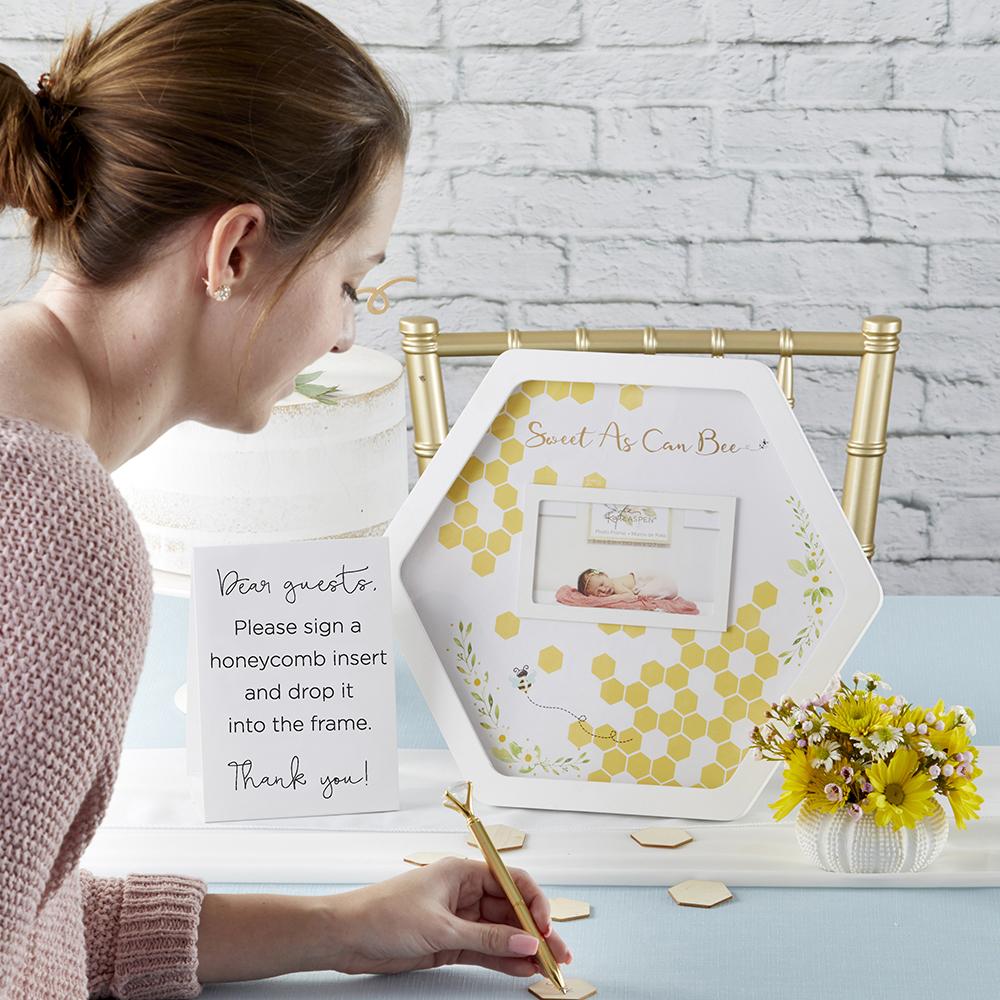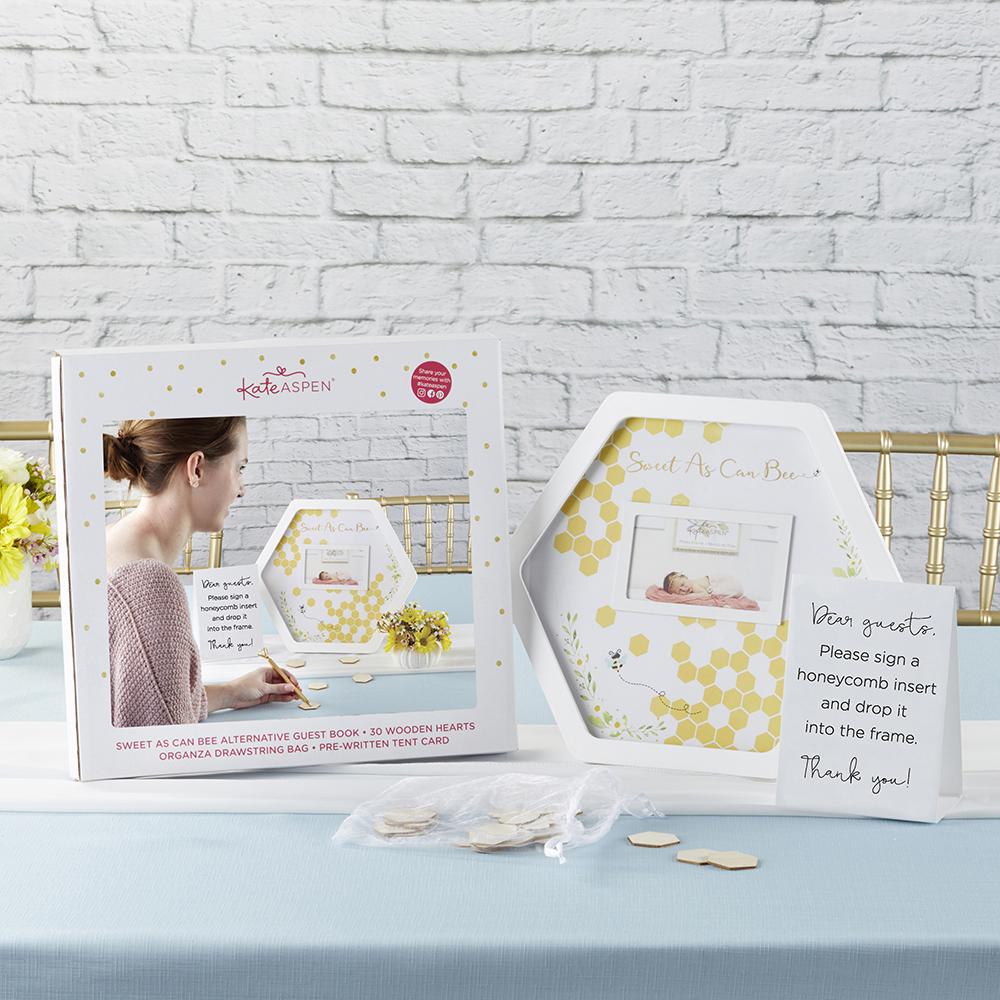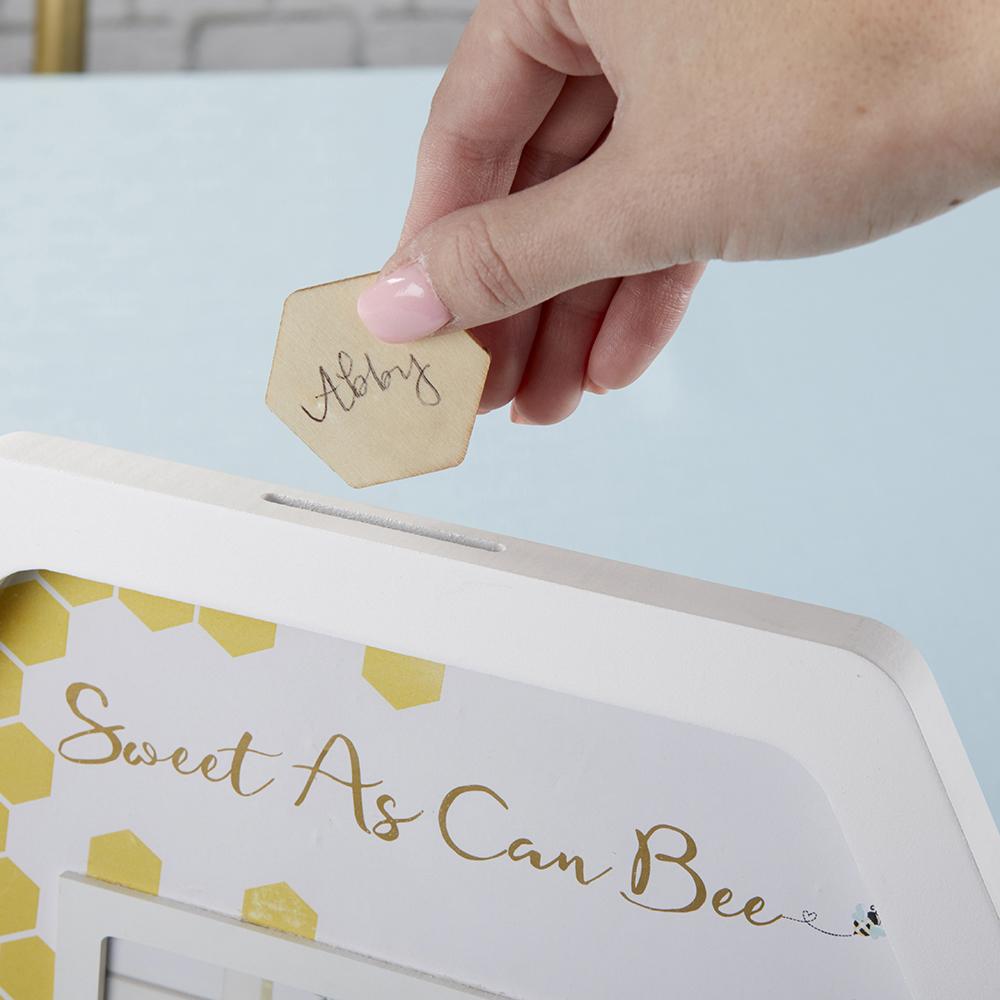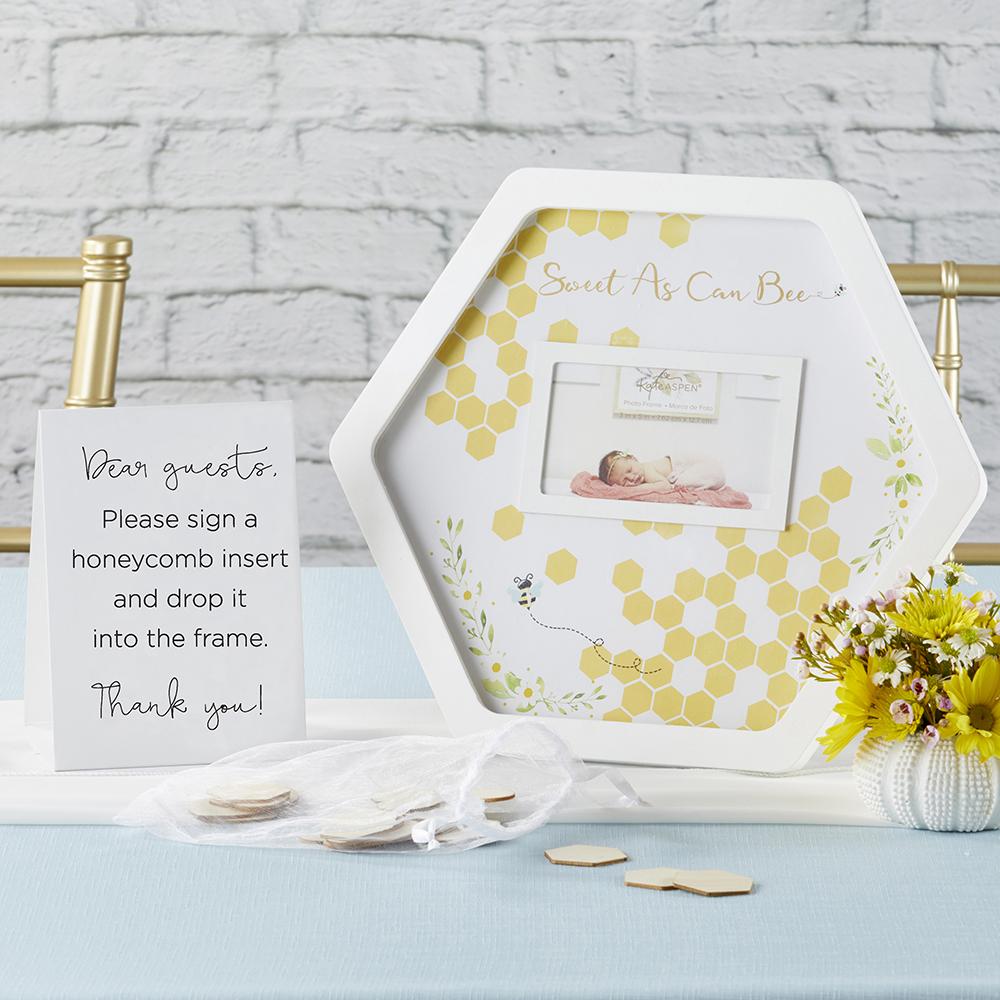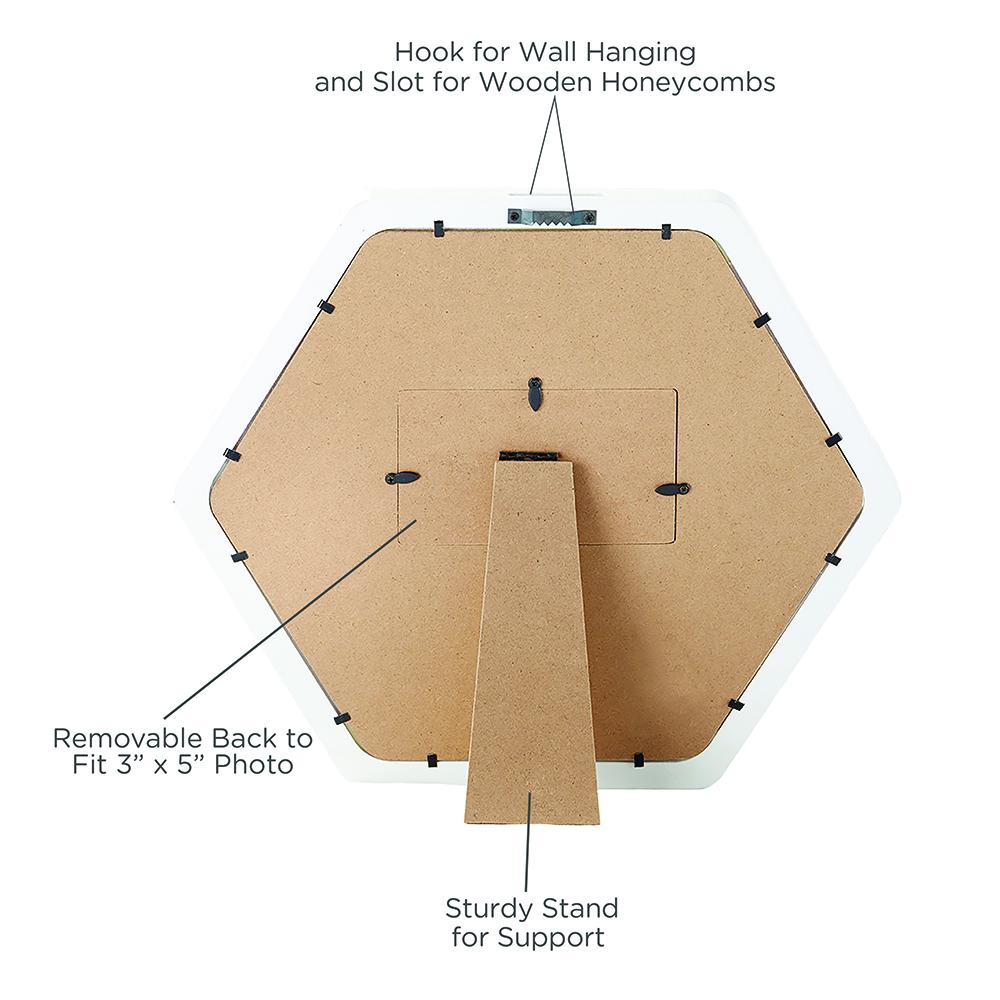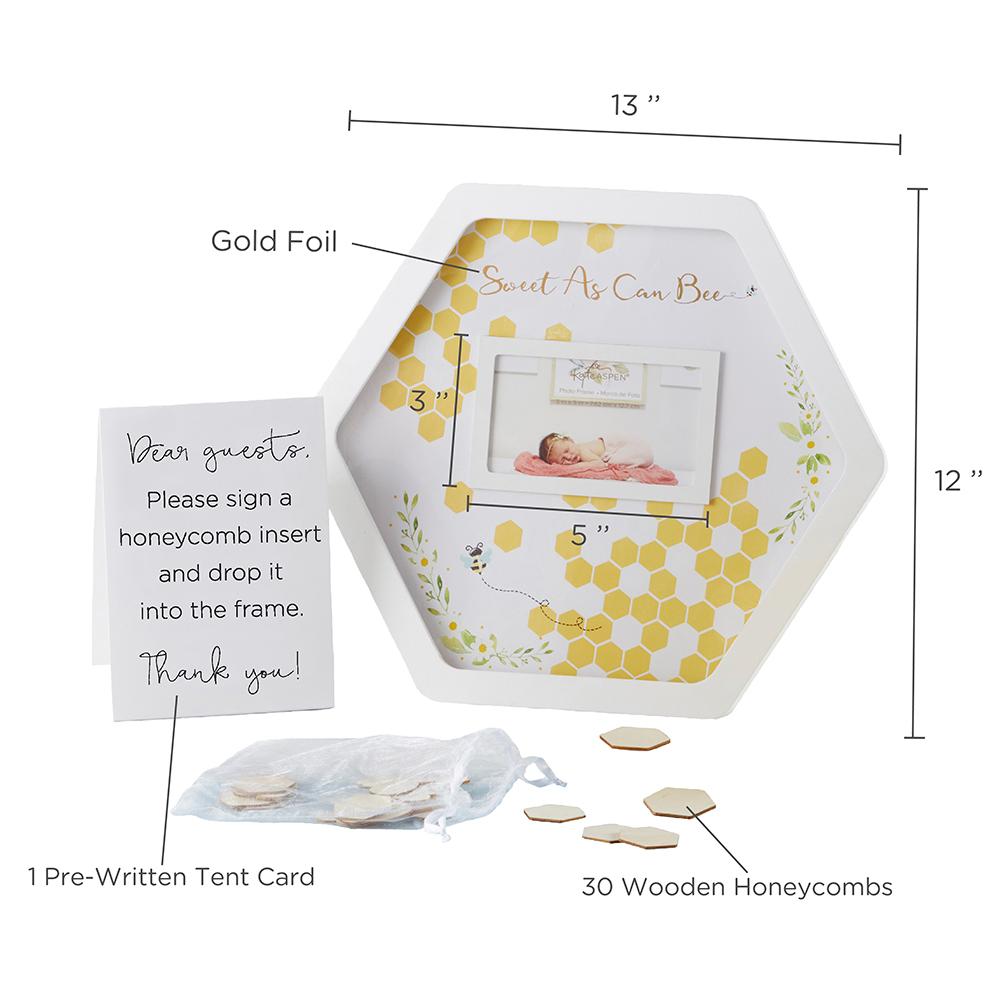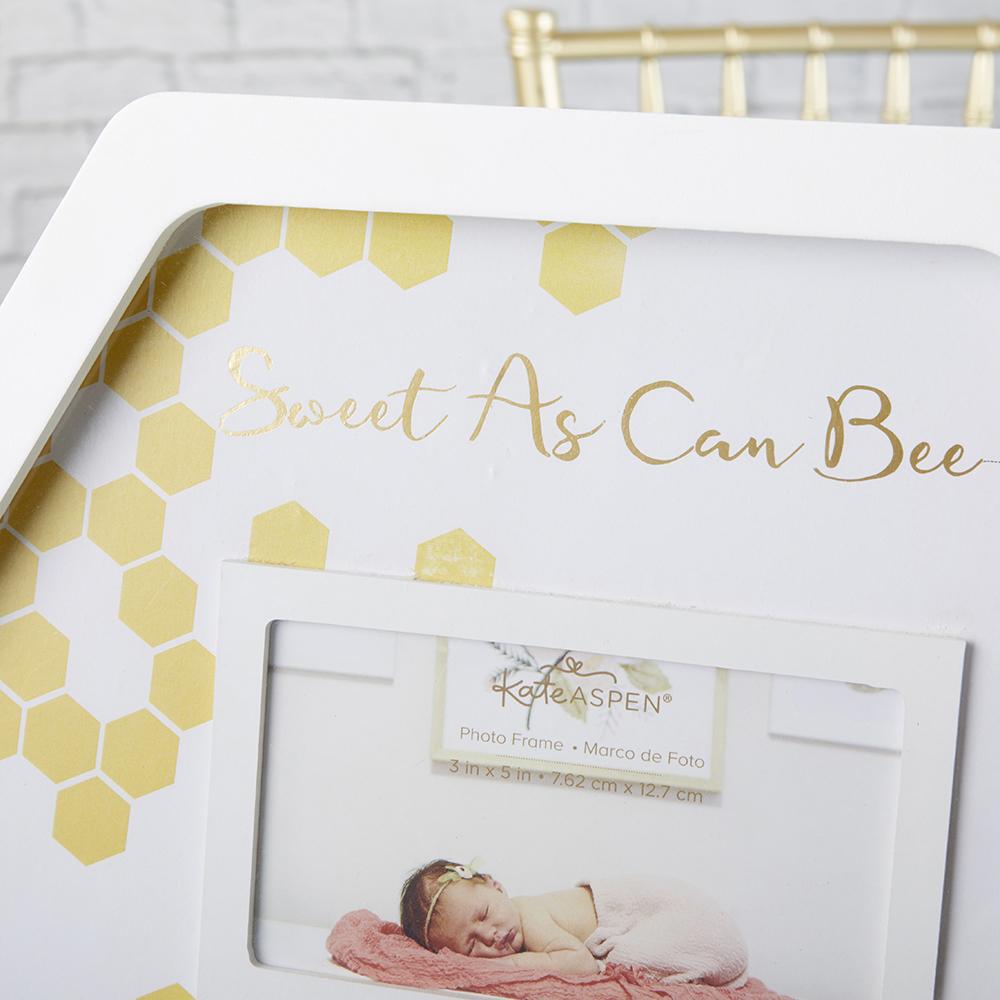 Our Sweet as Can Bee Baby Shower Guest Book Alternative is perfect for your bee baby shower. The mommy to bee will be so proud of you for bringing home such a cute and inventive way to memorialize such a special occasion. Make sure everyone signs one of the 30 honeycomb shaped inserts so that momma to that sweet little bumble bee will never forget how loved she was by all her friends and family.
Most guest books just sit on a shelf or in a box collecting dust never to be seen again, that is why we designed our 3D baby shower guest book differently. We have included hooks on the back so they can be hung on a wall in the nursery or in the family's home. Designing it as more of a shadow box than a book, and adding a 3x5 frame to the interior to really personalize it. We wanted to design a guest book alternative that would be cherished for years to come and will only grow more and more loved over the years.