Baby Shower Guest Book Alternative - Woodland Baby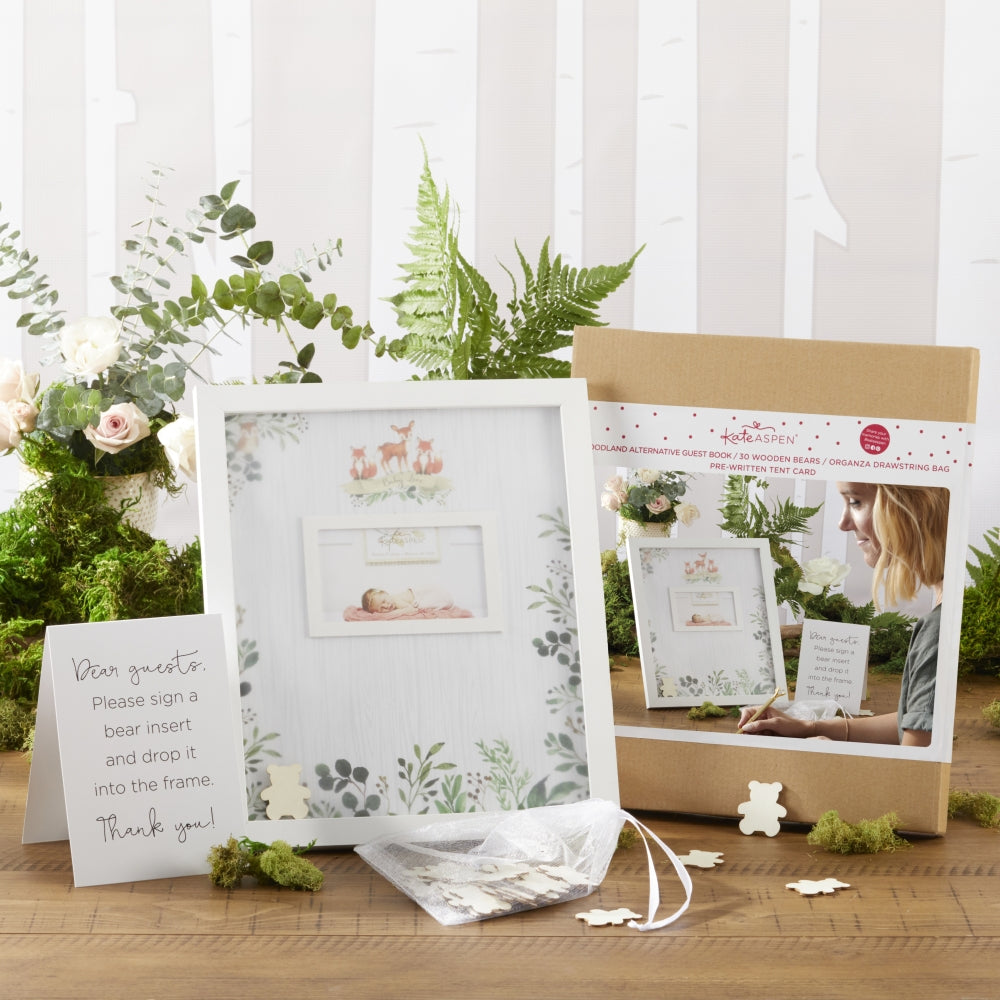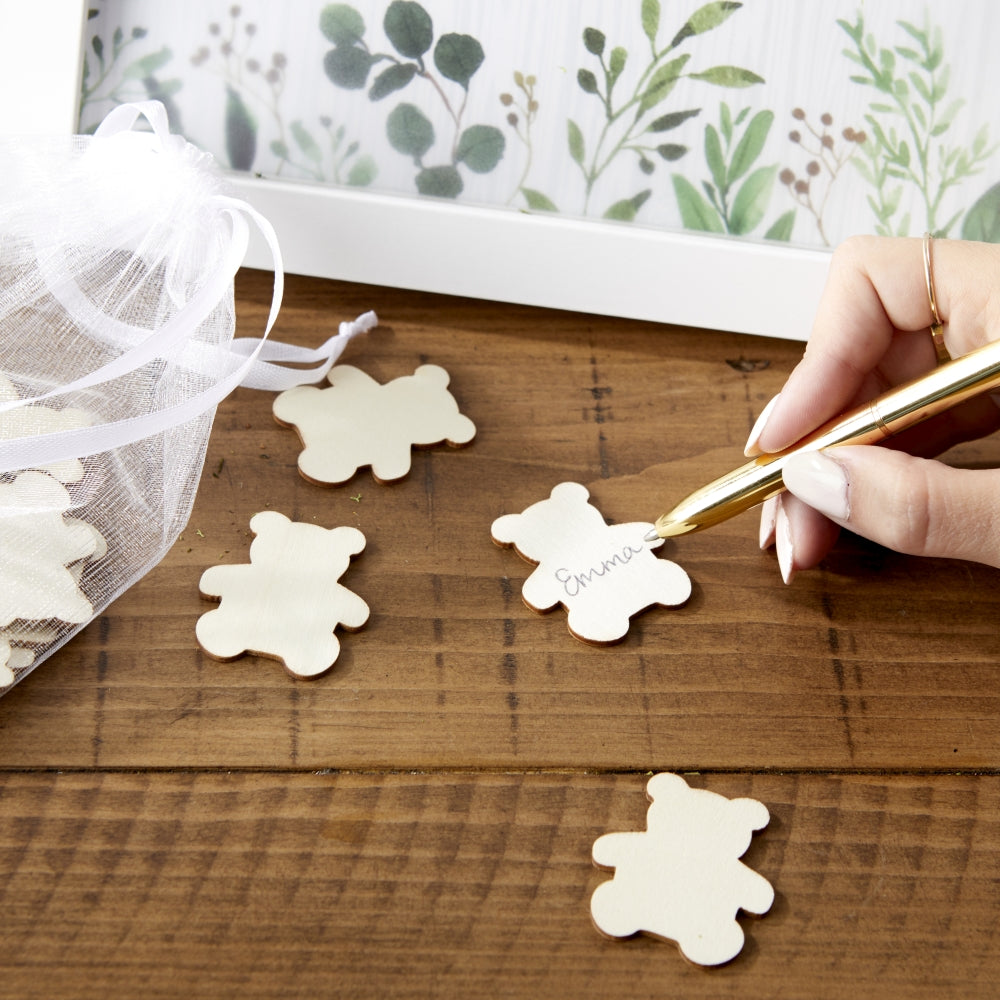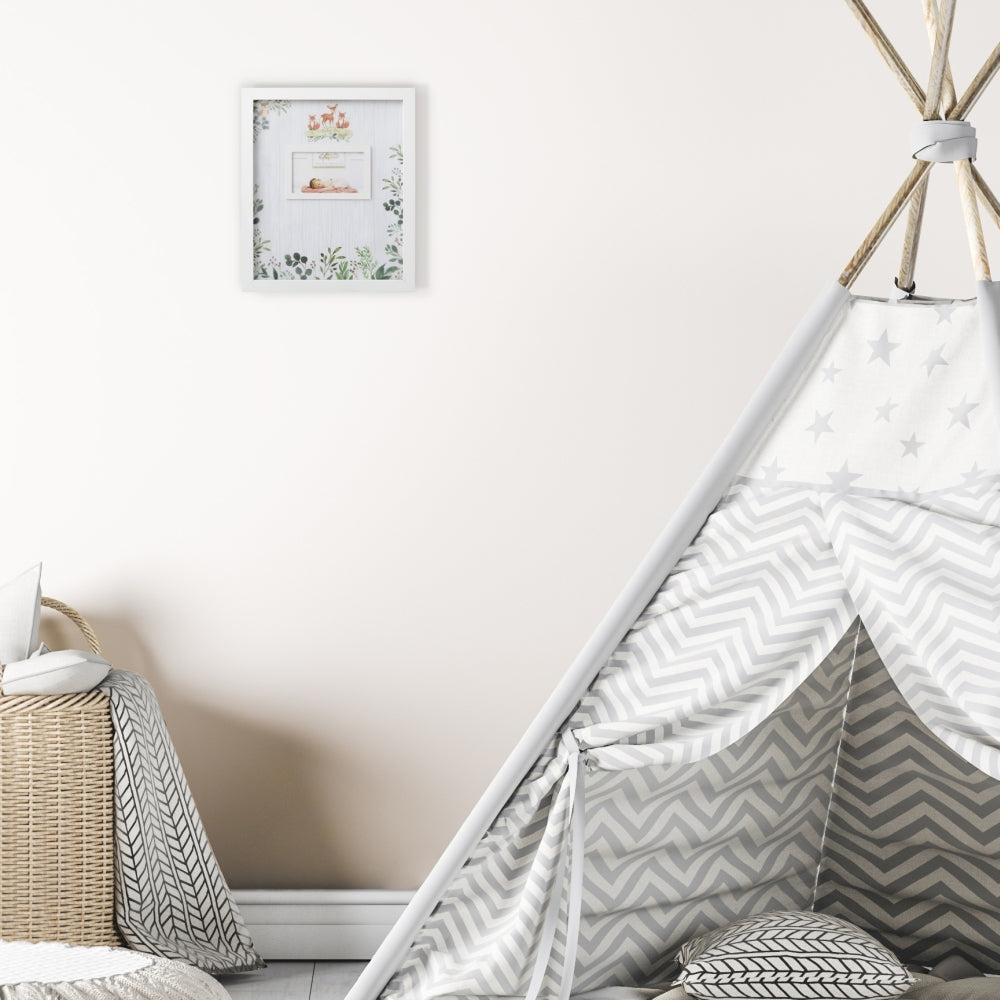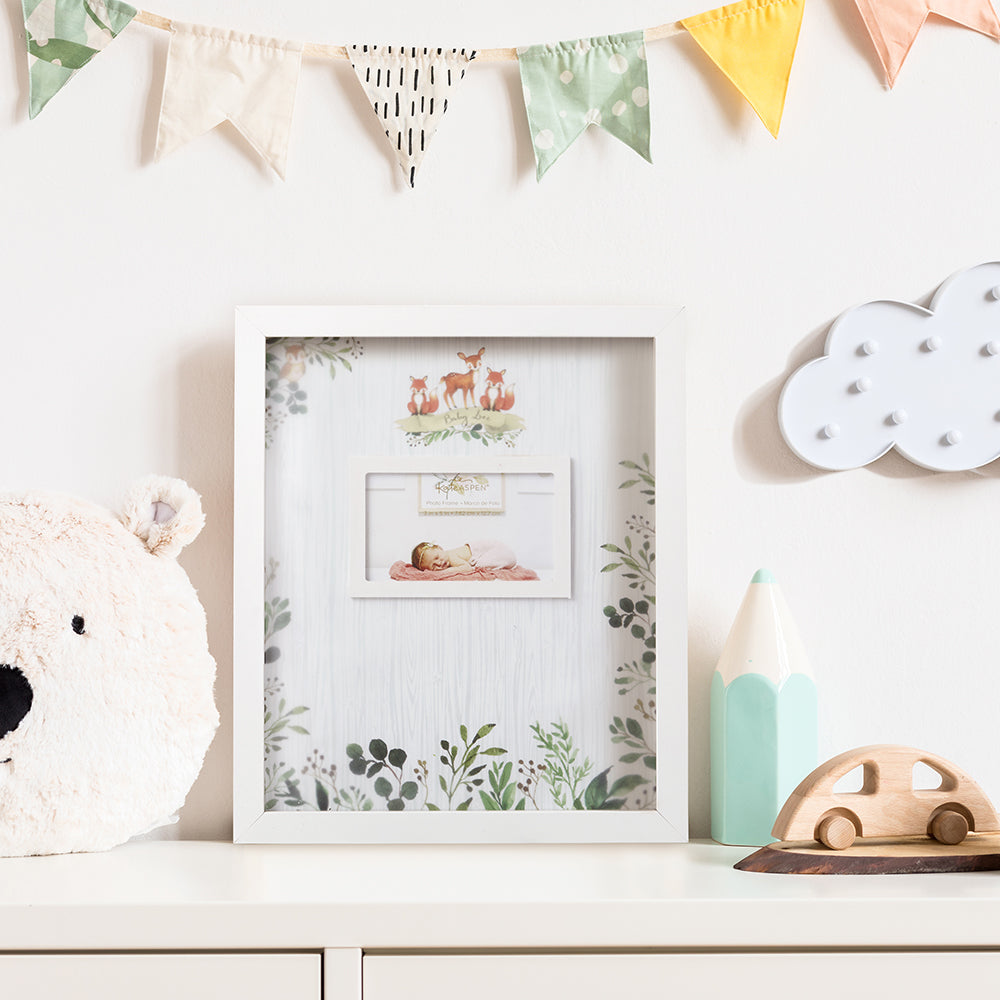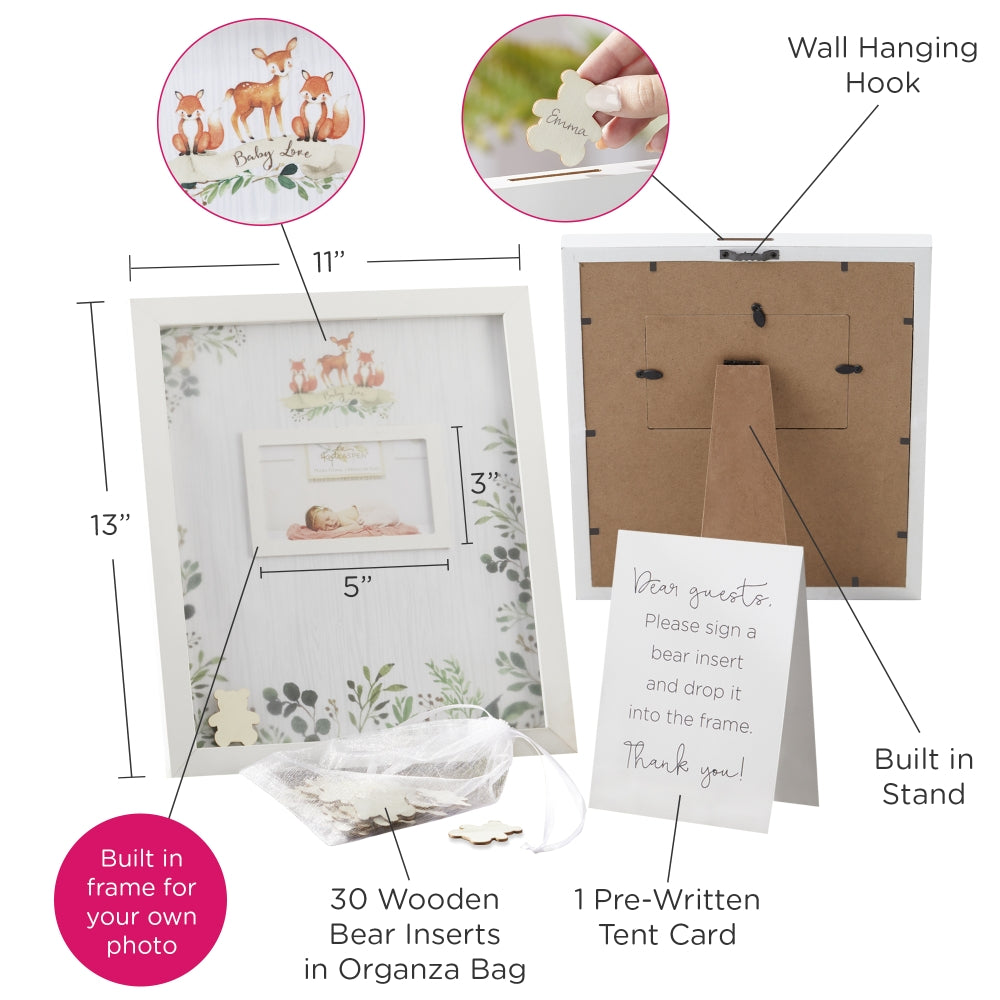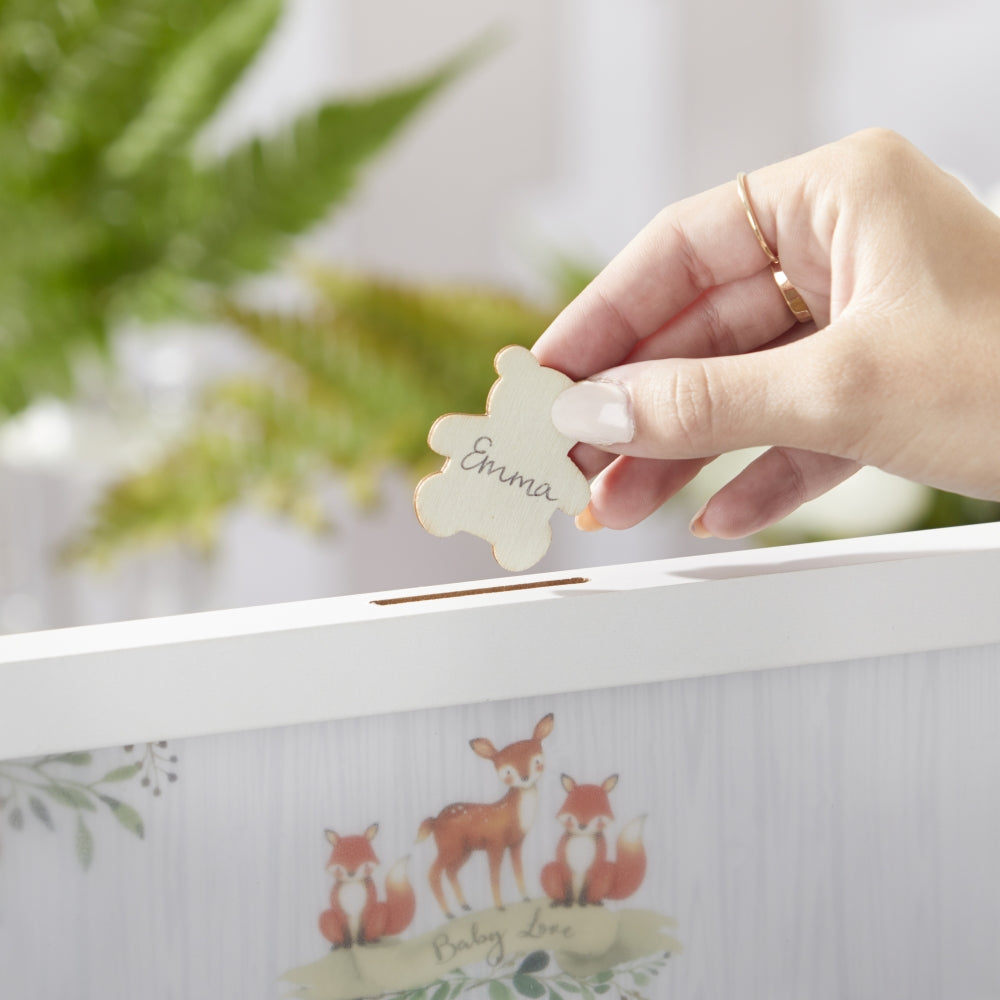 Our Woodland Baby Shower Guest Book Alternative comes with everything you need to keep things simple for the host of the party and create an heirloom for the growing family. The friendly woodland creature 11x13 shadow box has a smaller inner photo frame allowing for a personal picture that will be front and center. Drop-in your first ultrasound picture for a gender reveal party or your baby announcement photo for a classic baby shower.
The baby shower memory book also includes 30 wooden bear inserts for guest signatures, and sweet words of encouragement and love for the new baby, mom, and dad. Their sweet sentiments will look beautiful encased behind the clear glass for you to cherish for years to come. Plus, instructions for your guests are included so it will be easy for guests to know what to do. The pre-printed tent card reads: "Dear guests, Please sign a bear insert and drop it into the frame. Thank you!" After the baby shower, the parents-to-be can hang this beautifully crafted art piece that has been personalized just for them by their guest in the nursery or anywhere in the home.