Beach Party 7 in. Premium Paper Plates (Set of 16)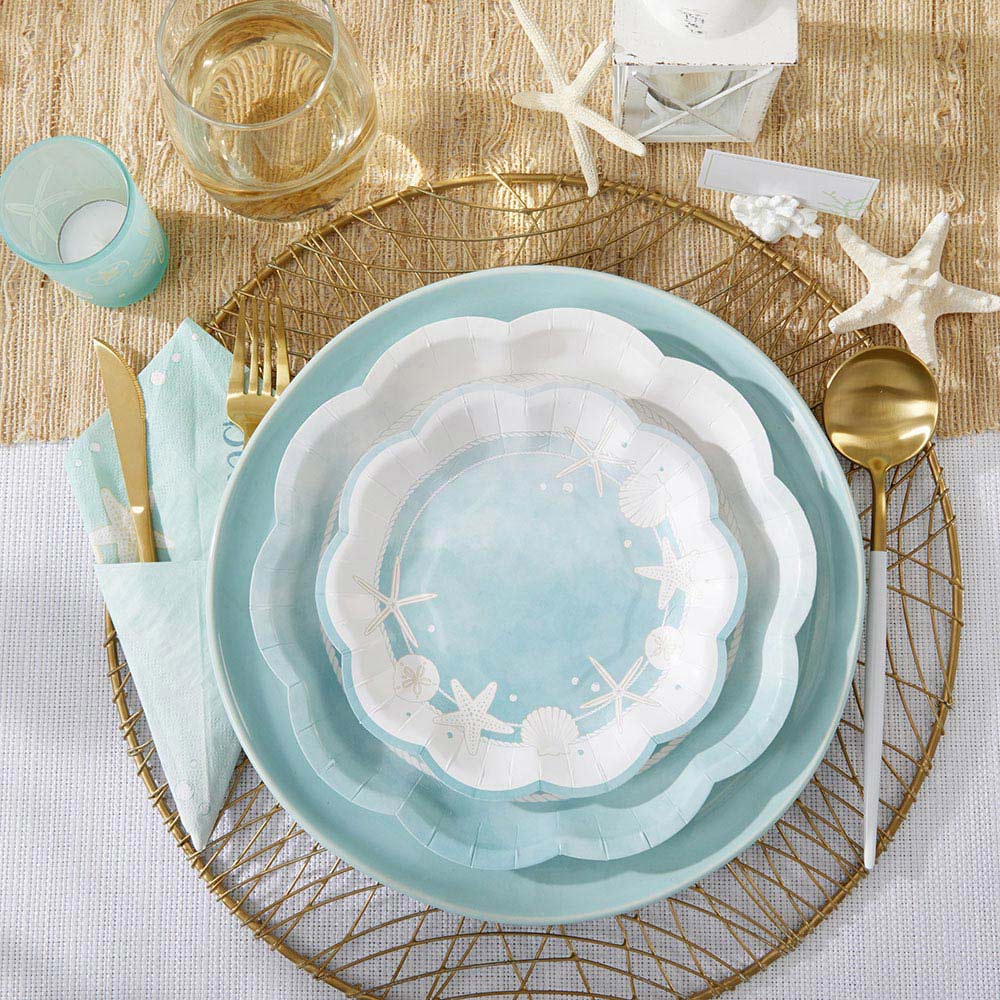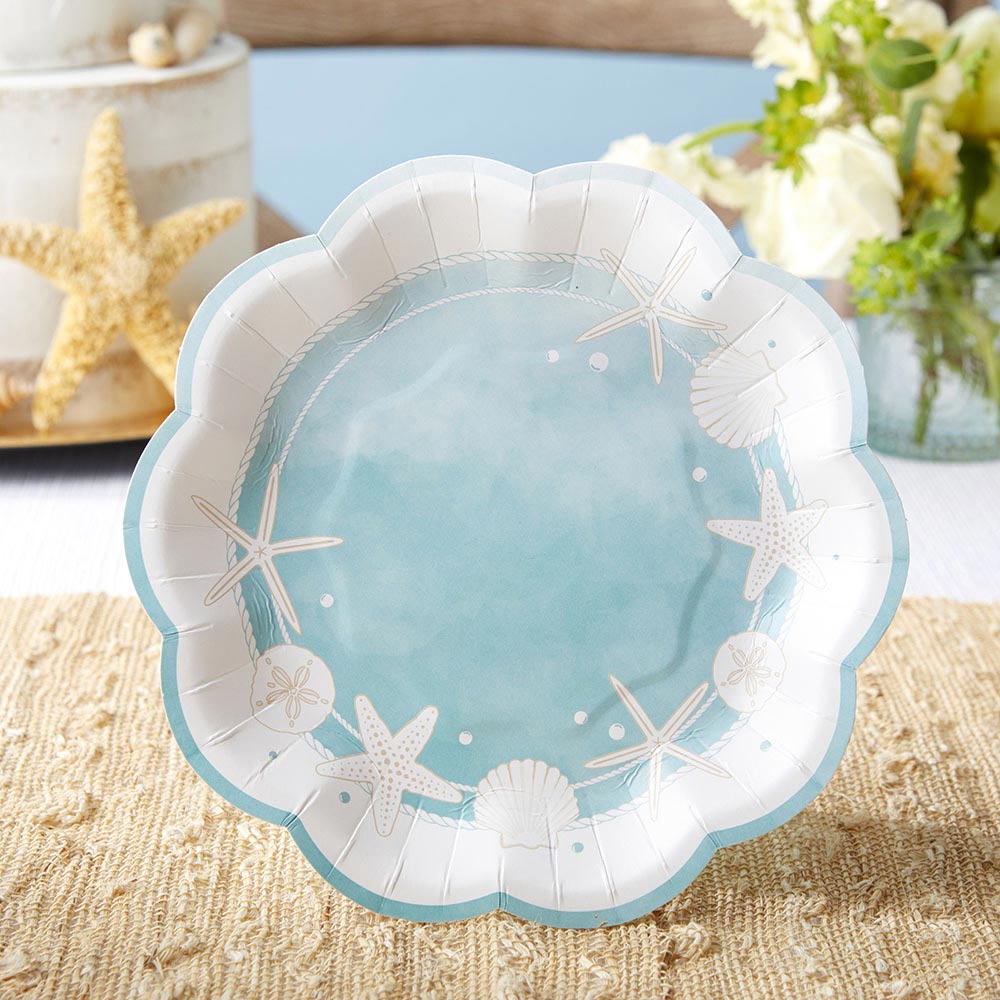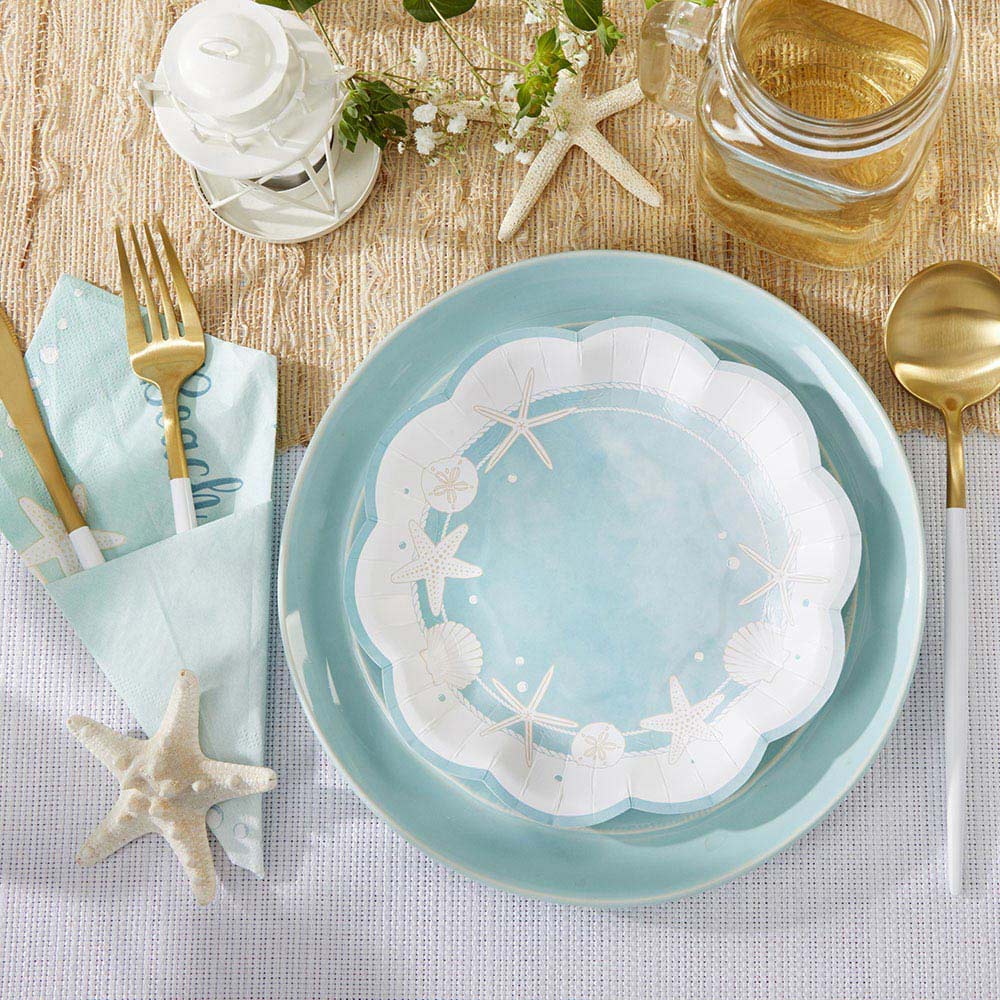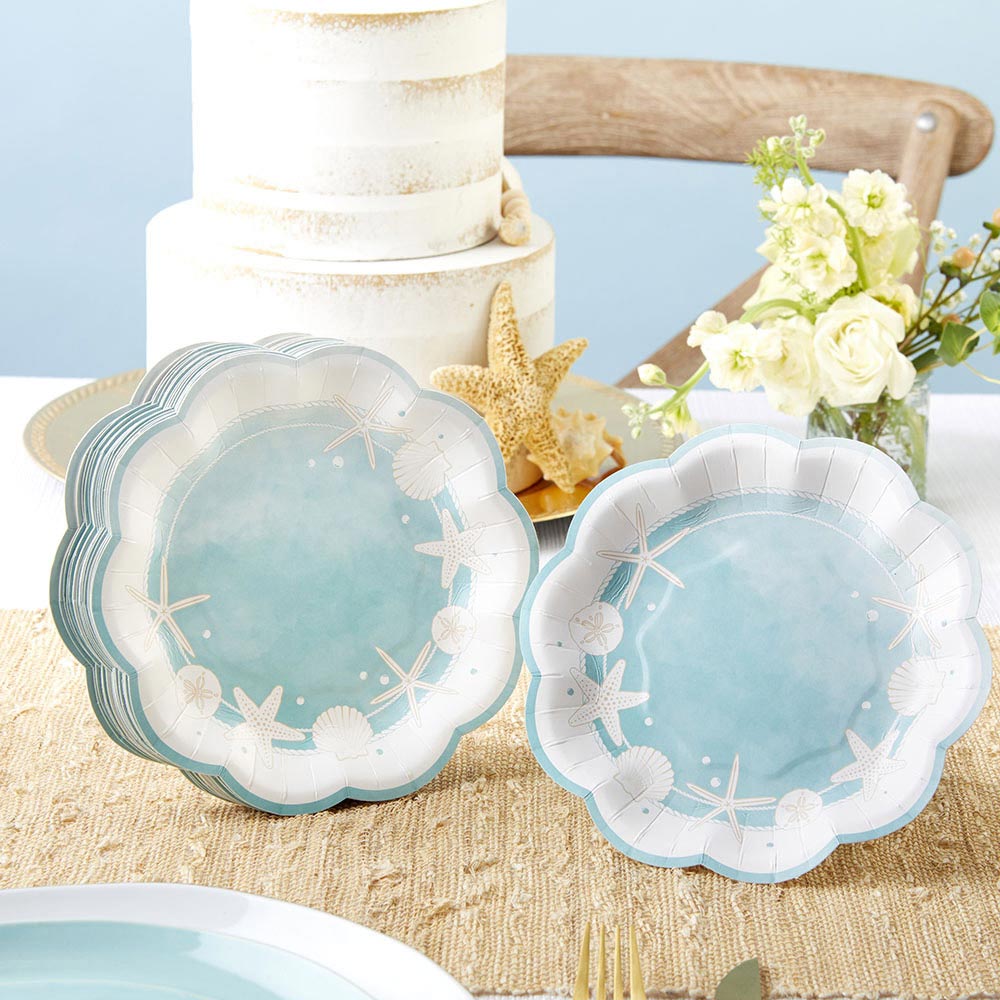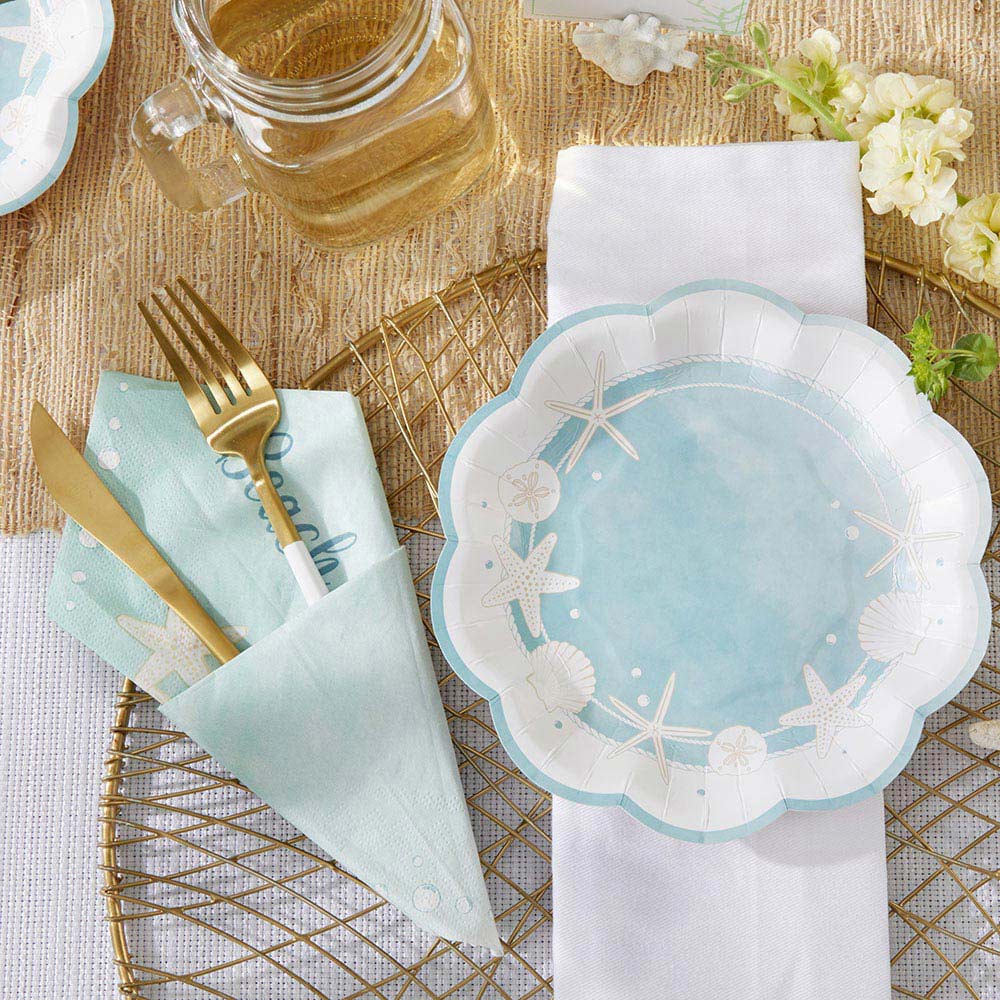 Make sure to stock up on our Beach Party 7 in. Premium Paper Plates that come in a convenient set of 16. These beautifully designed 7 inch paper plates have a turquoise watercolor center and scalloped outer rim and an inner border of tan-colored seashells. Plates will arrive shrink wrapped in a set of 16 to ensure safe arrival and ease of transport no matter where your venue is.
We try to make each addition to our collection to enhance each other, but beautiful enough on their own to stop the show. Your guest will feel so special knowing you took such care in picking out the best high-quality paper products for your event. No matter the meal, from breakfast to dinner and dessert, our premium paper plates can stand up to the densest casseroles and most rich desserts so make sure to have plenty on hand for every occasion. Our plates will have your guest begging to know where to get their own.