Beach Party Décor Sign Kit (Set of 8)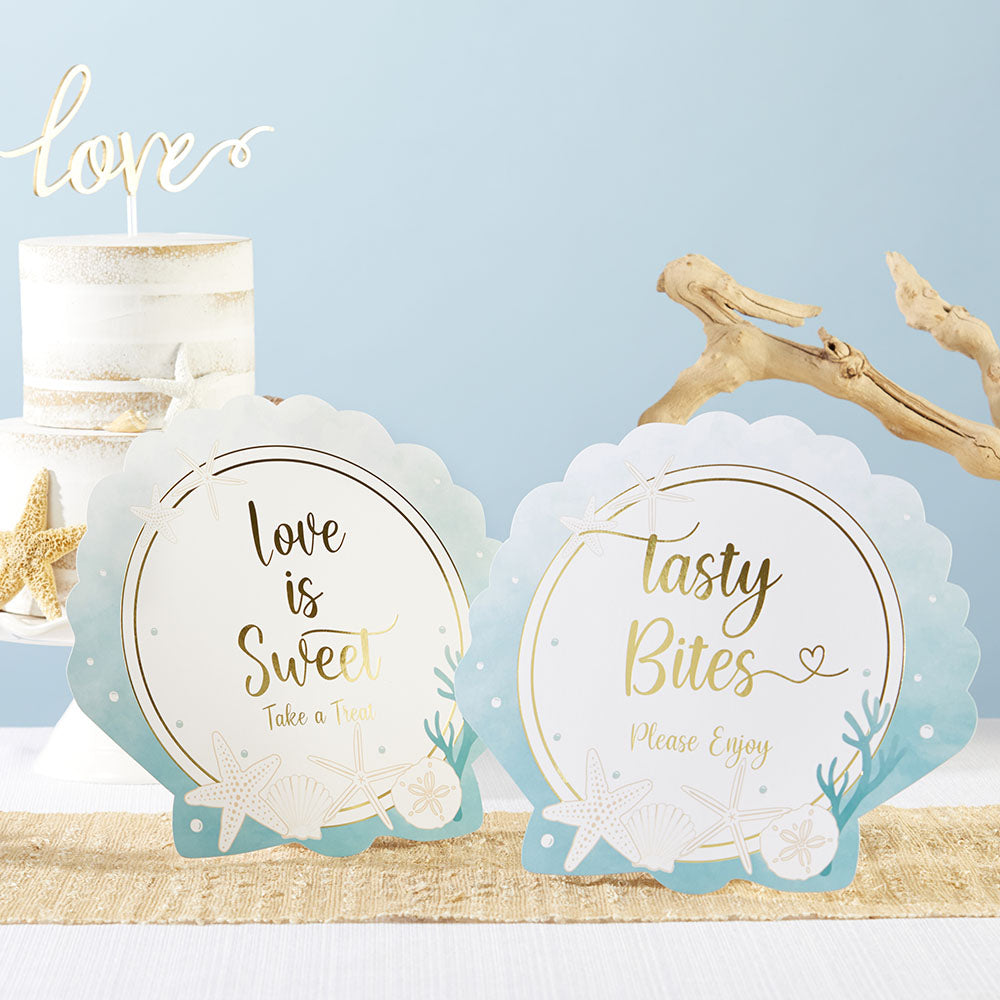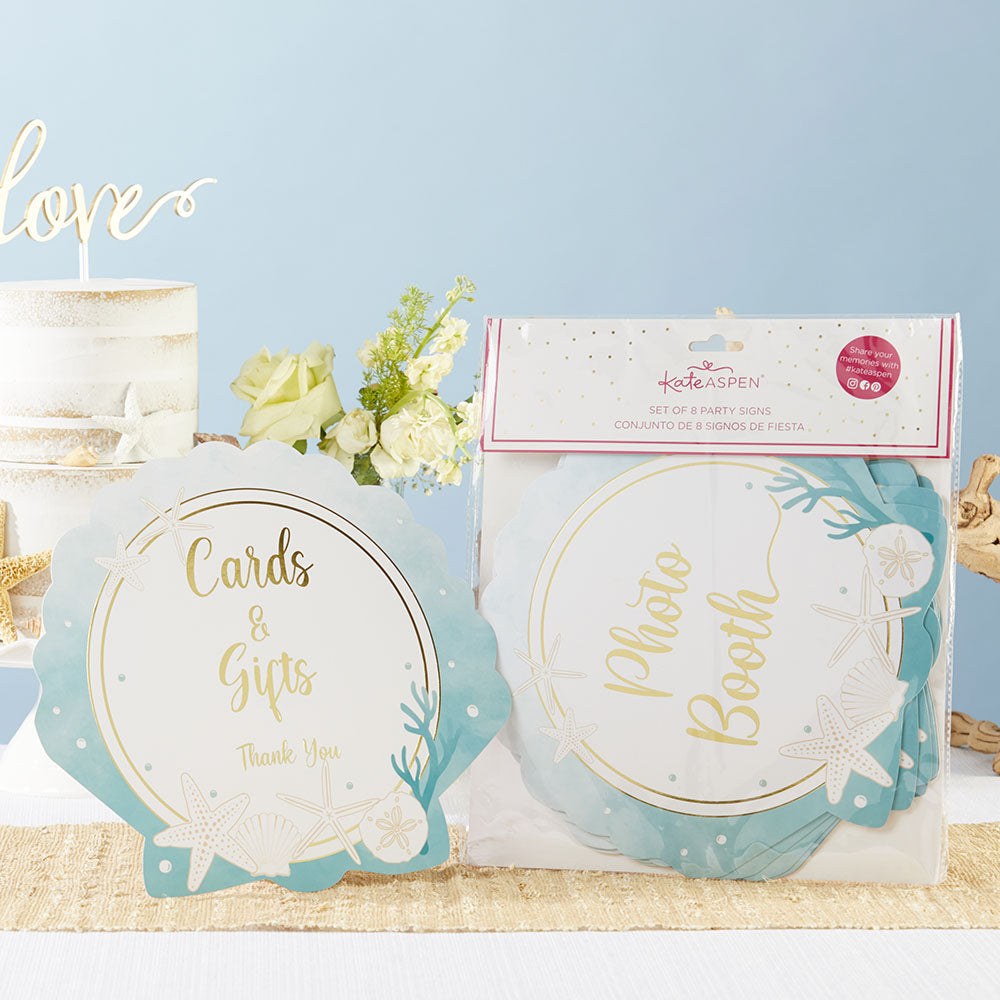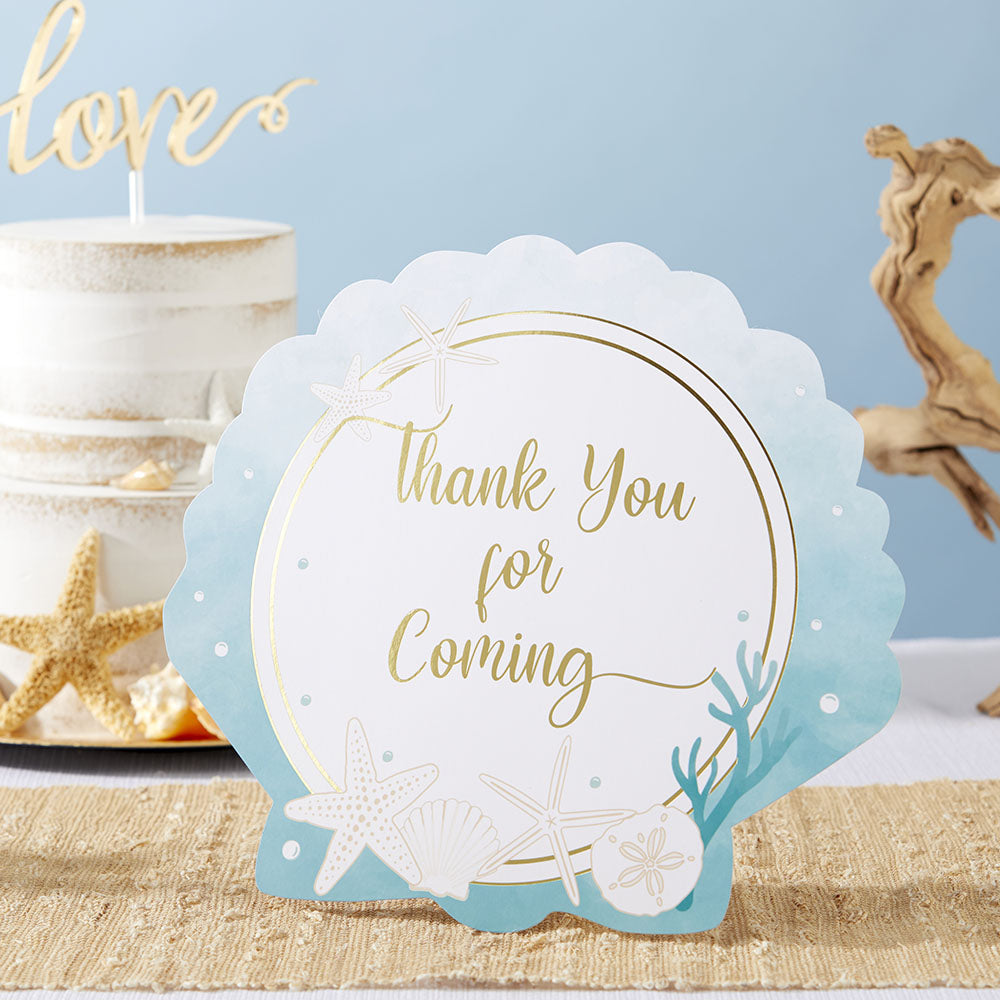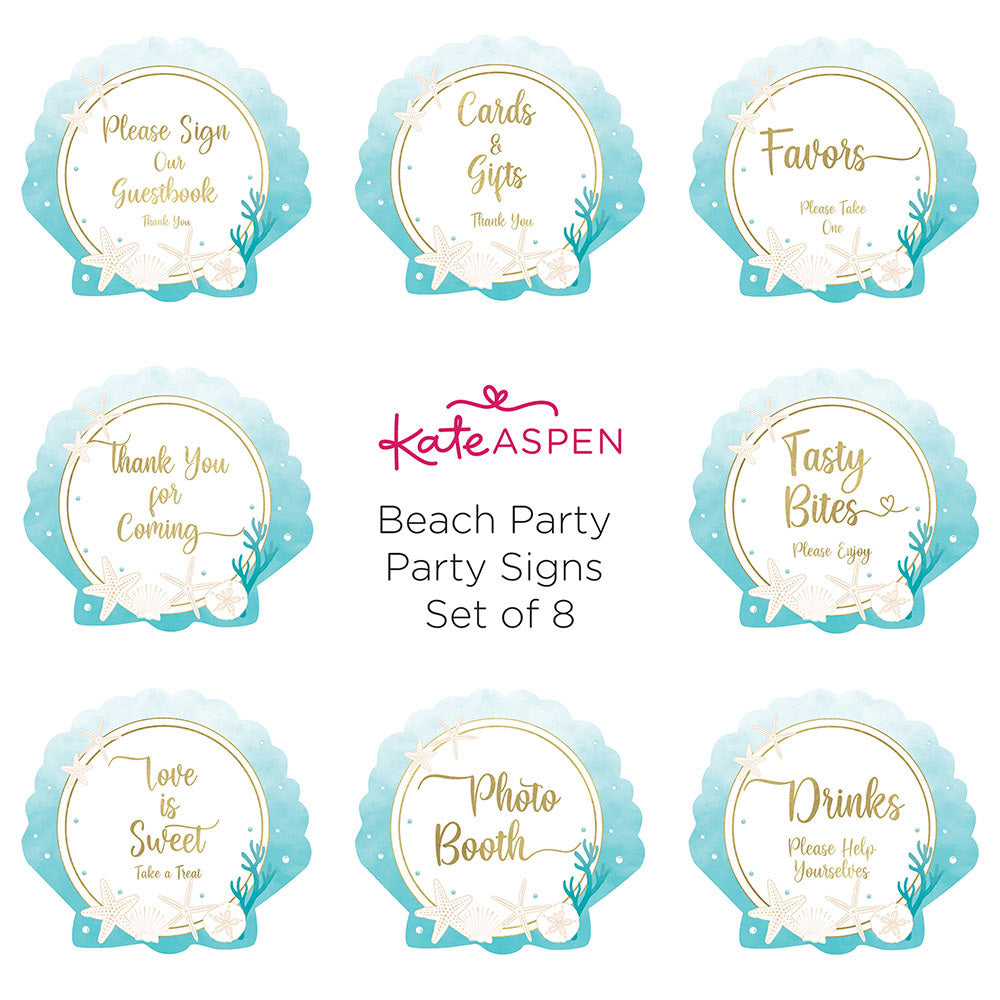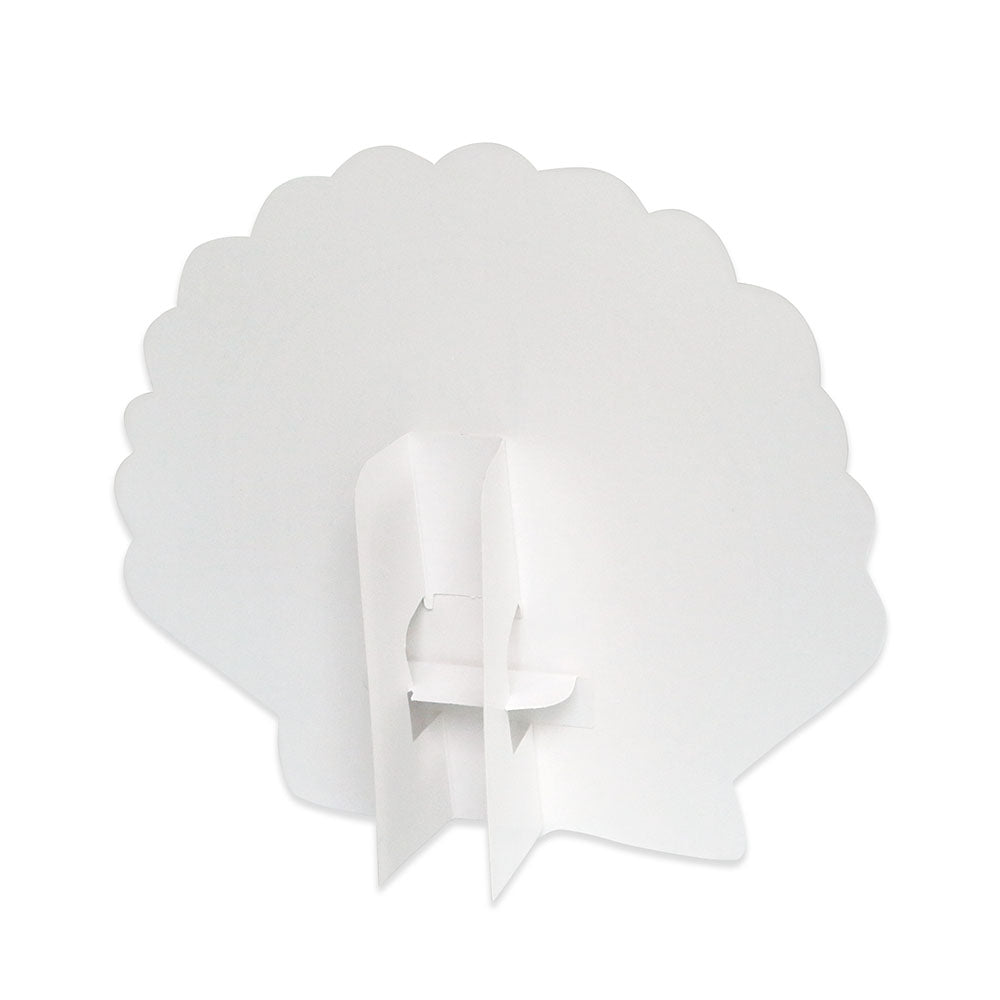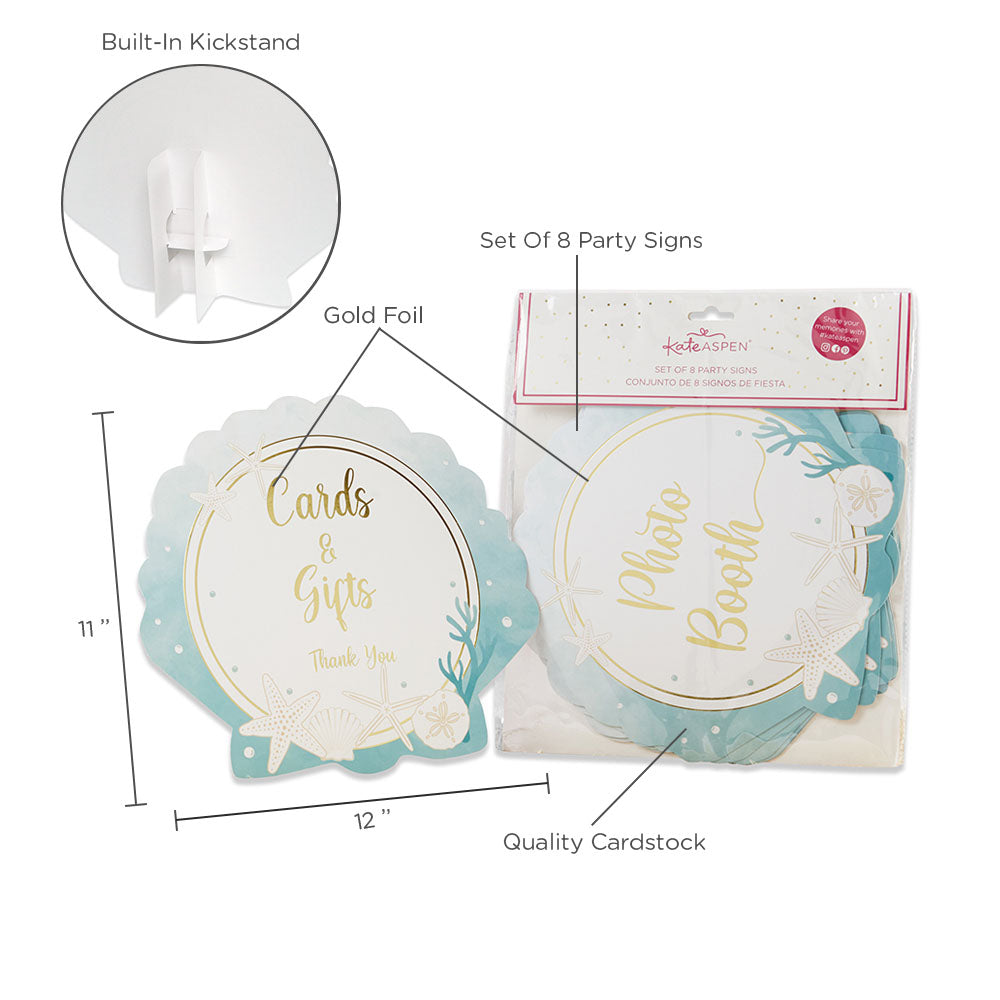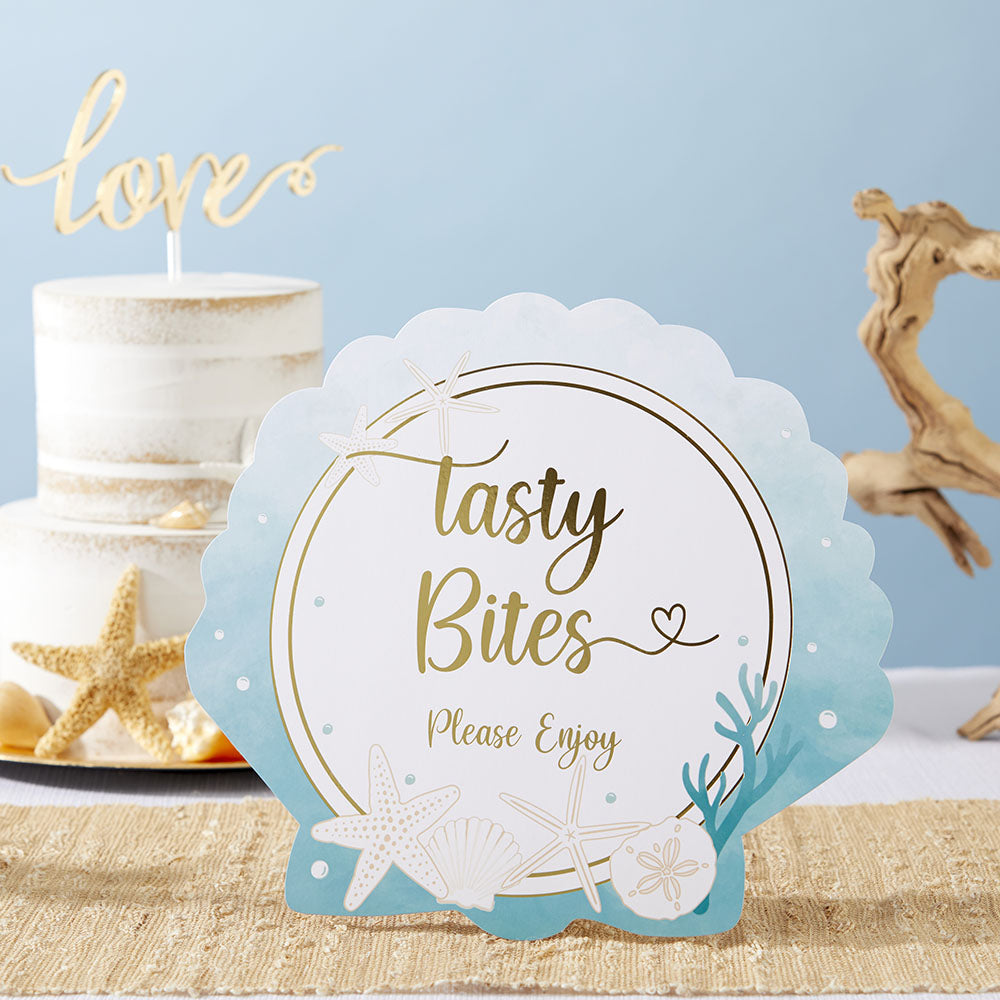 Our Beach Party Décor Sign Kit (Set of 8) is made of the finest card stock with the most beautiful ocean turquoise and fancy scalloped edges making them look timeless and beautiful. They answer the most frequently asked questions and they help the guest not feel like they have to keep interrupting the host while they are trying to entertain. These answers include "Cards & Gifts", "Favors", "Love & Thanks", "Photo Booth", "Drinks", "Tasty Bites", "Please Sign our Guestbook", and last but not least "Thank You for Coming".
Each party sign has a conveniently placed collapsible kickstand so each alluring coastal sign stands proud allowing guests to admire and find everything they need. They easily breakdown making not only the setup a breeze but cleanup and storage too; reuse time and time again from your bridal shower, wedding reception to baby shower!