Beach Party Frosted Glass Votive (Set of 4)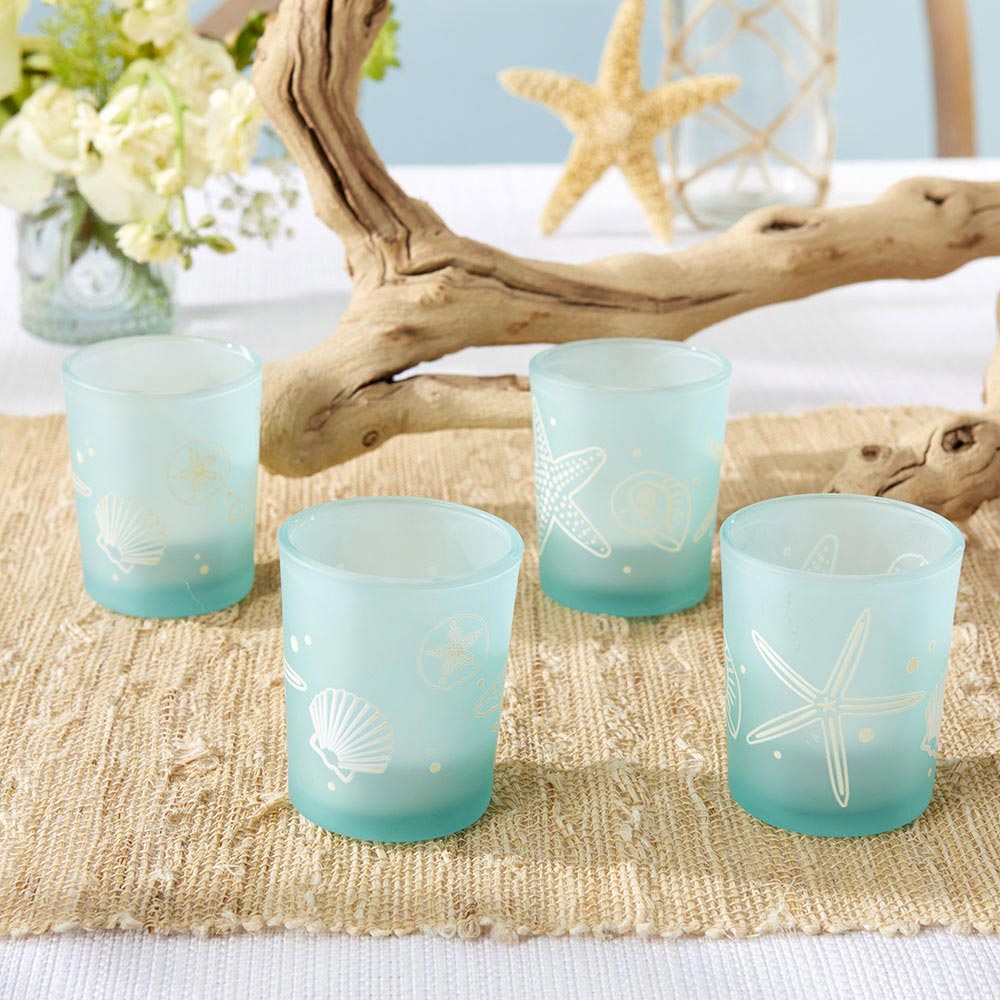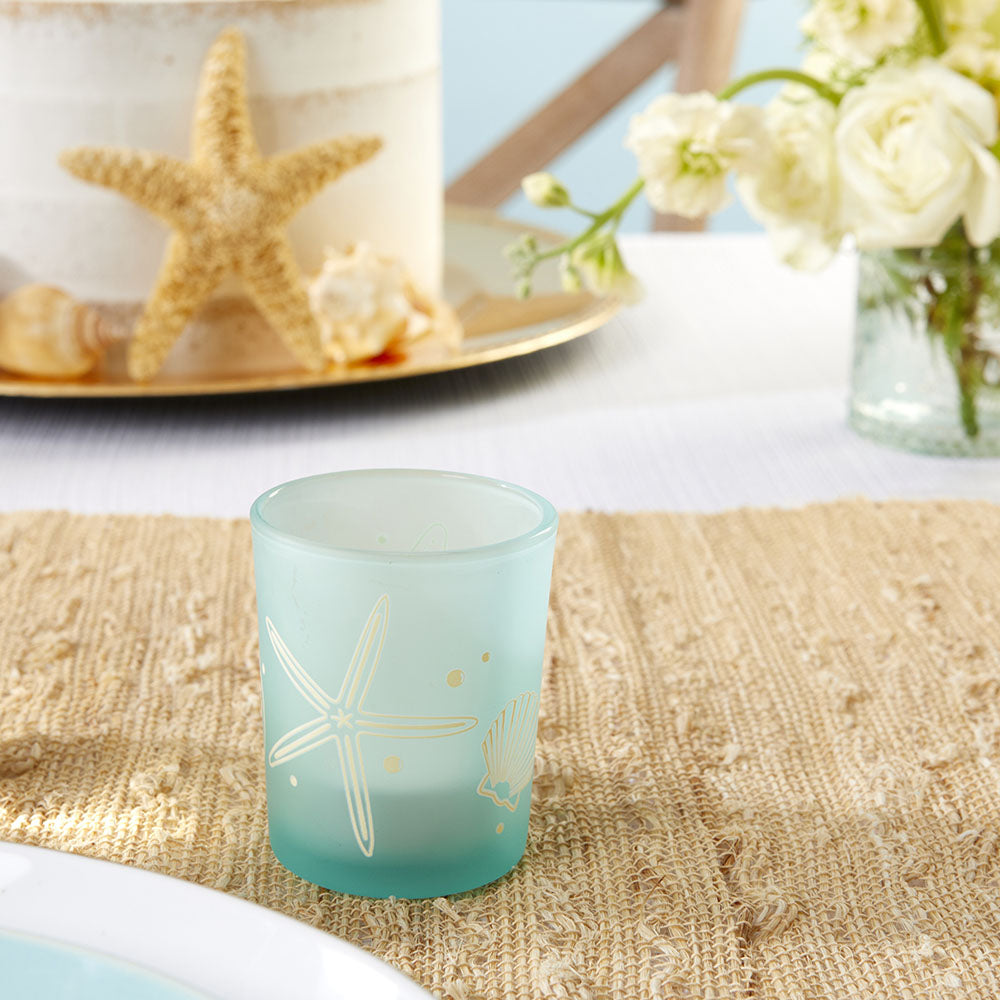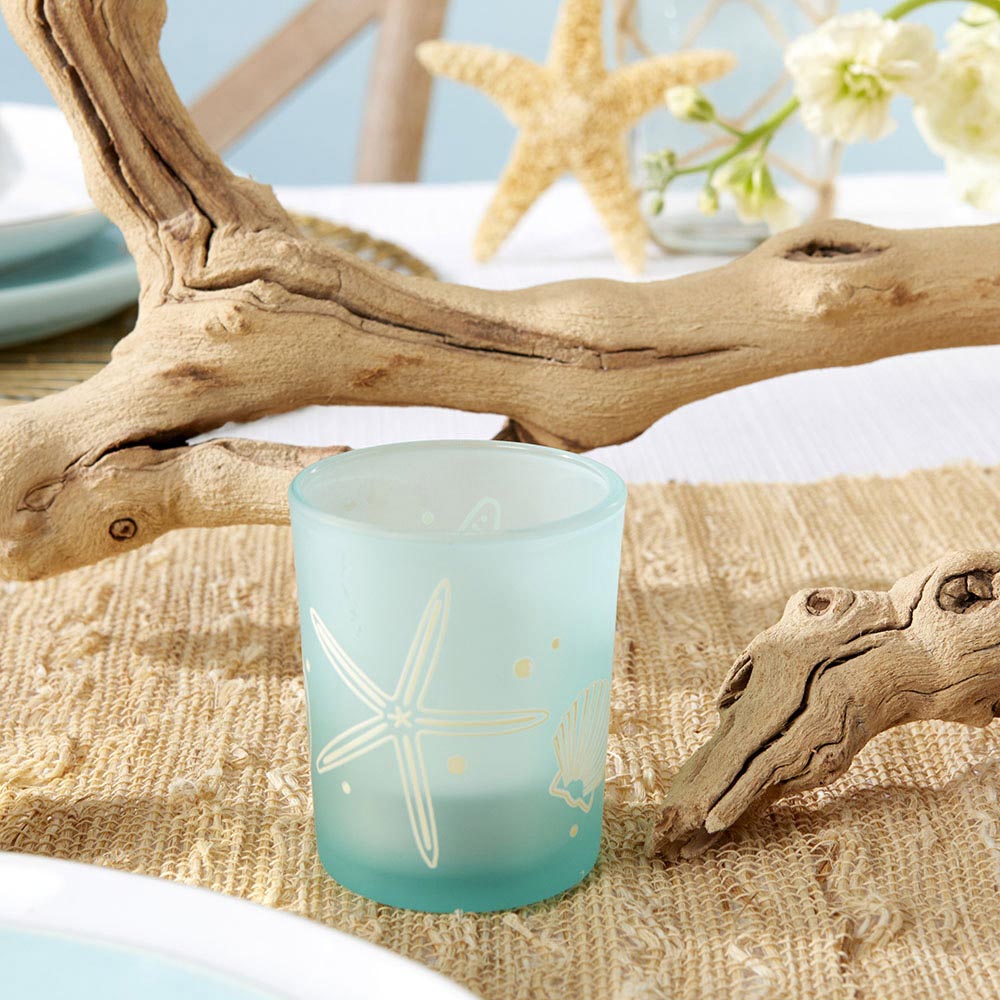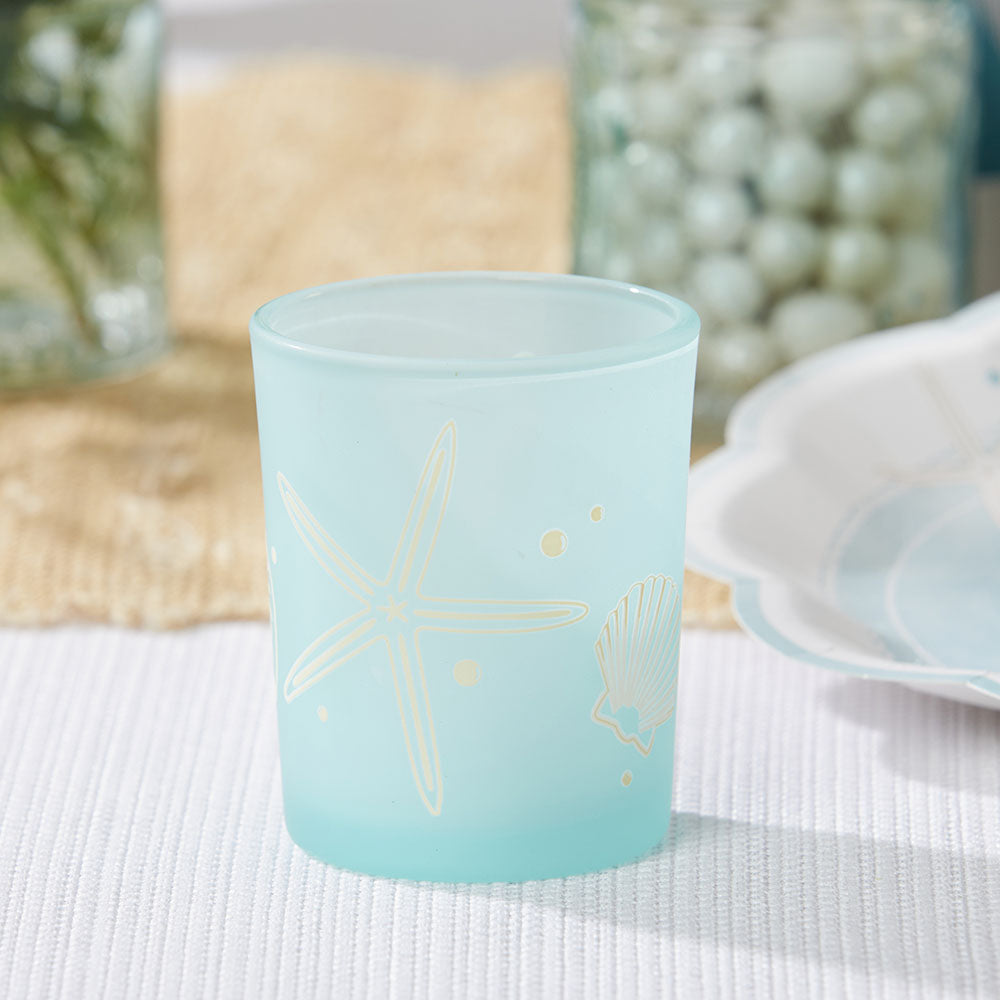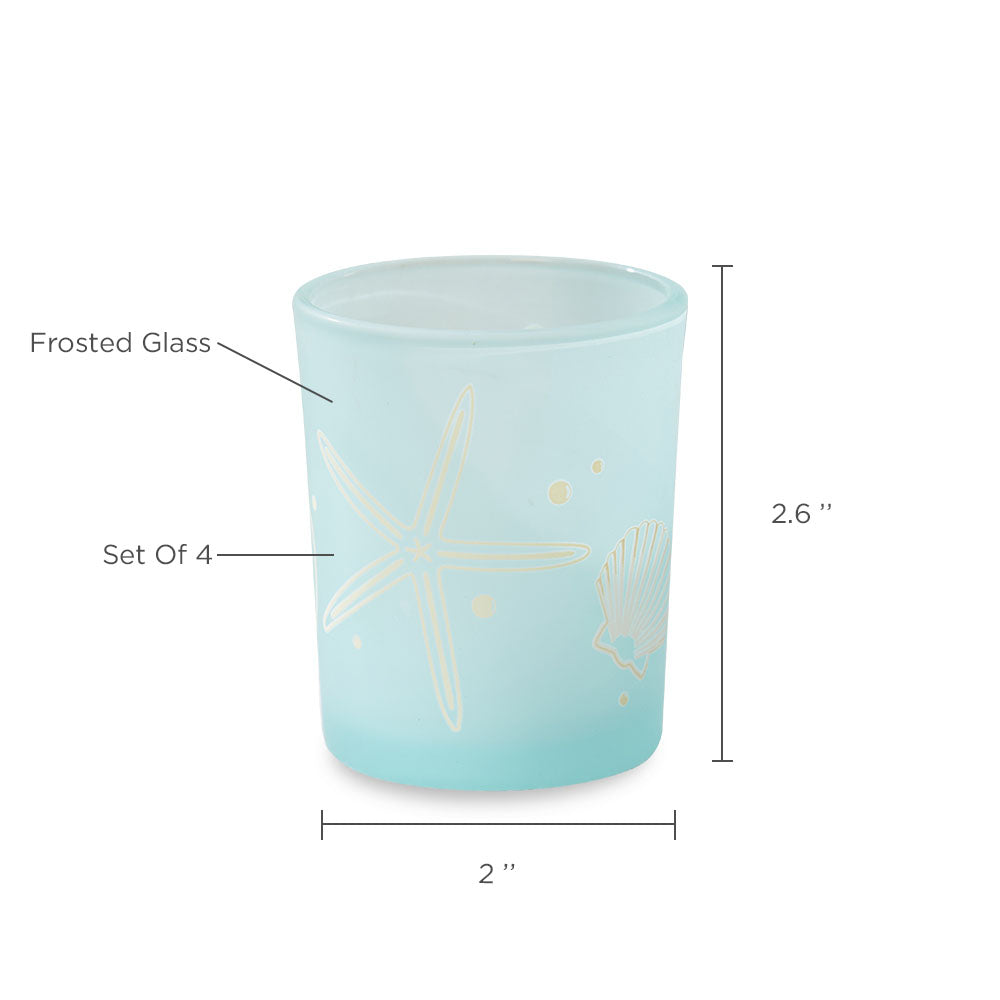 Our Beach Party Frosted Glass Votives (Set of 4) is really channeling the ocean vibes with their sea glass frosted glow. You can almost hear the water calling you! The muted ivory painted seashells will have you drifting away in the ocean waves. In a generous set of four, these coastal tea light holders are carefully packaged to ensure a safe arrival to adorn your home or special event or wedding celebration.
Our votives fit a standard votive candle or tea light, but we have also seen our customers use them as small vases for hydrangea blooms or to add different heights to a centerpiece. The Beach Party Frosted Glass Votive (Set of 4) pairs well with so many themes, whether you are having a seaside wedding or a nautical themed baby shower these votives will be perfect. Adding candlelight to any surface adds warmth and comfort to any space instantly, making it so necessary for you to make sure you have plenty on hand.