Beach Party 2 Ply Paper Napkins (Set of 30)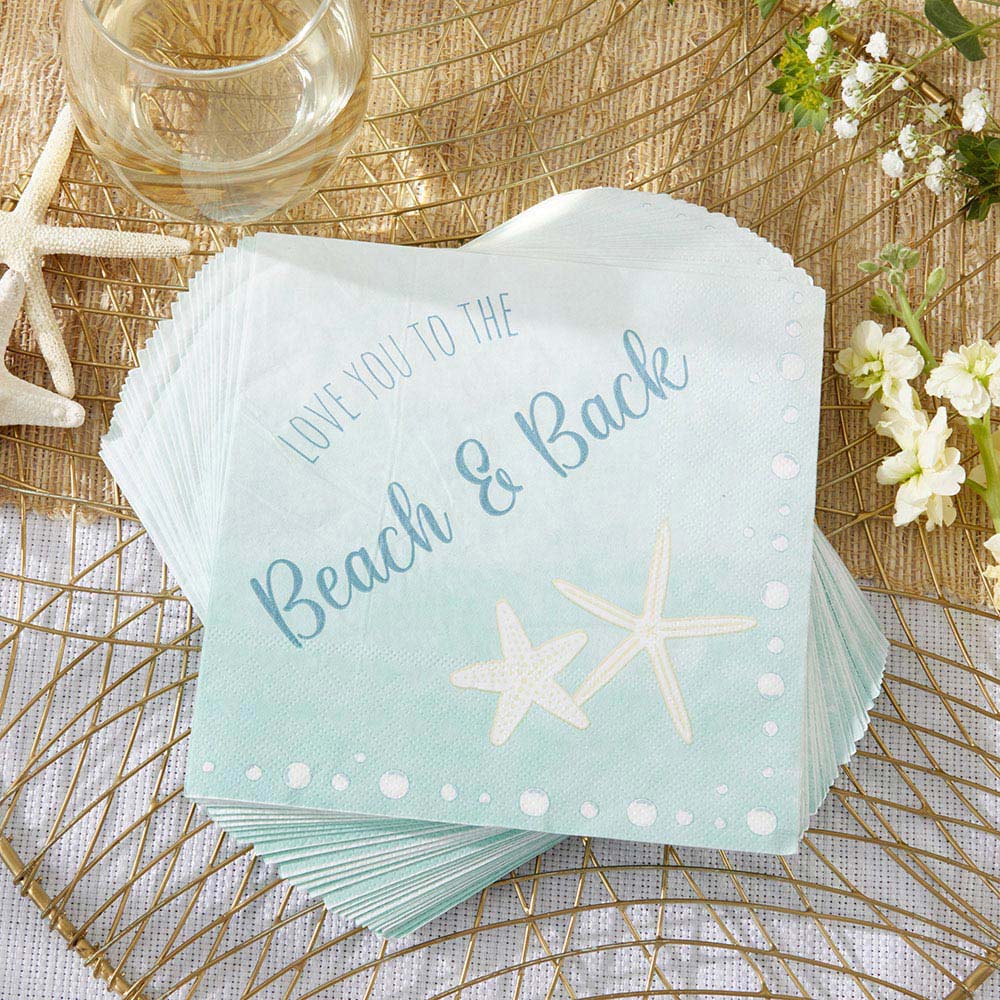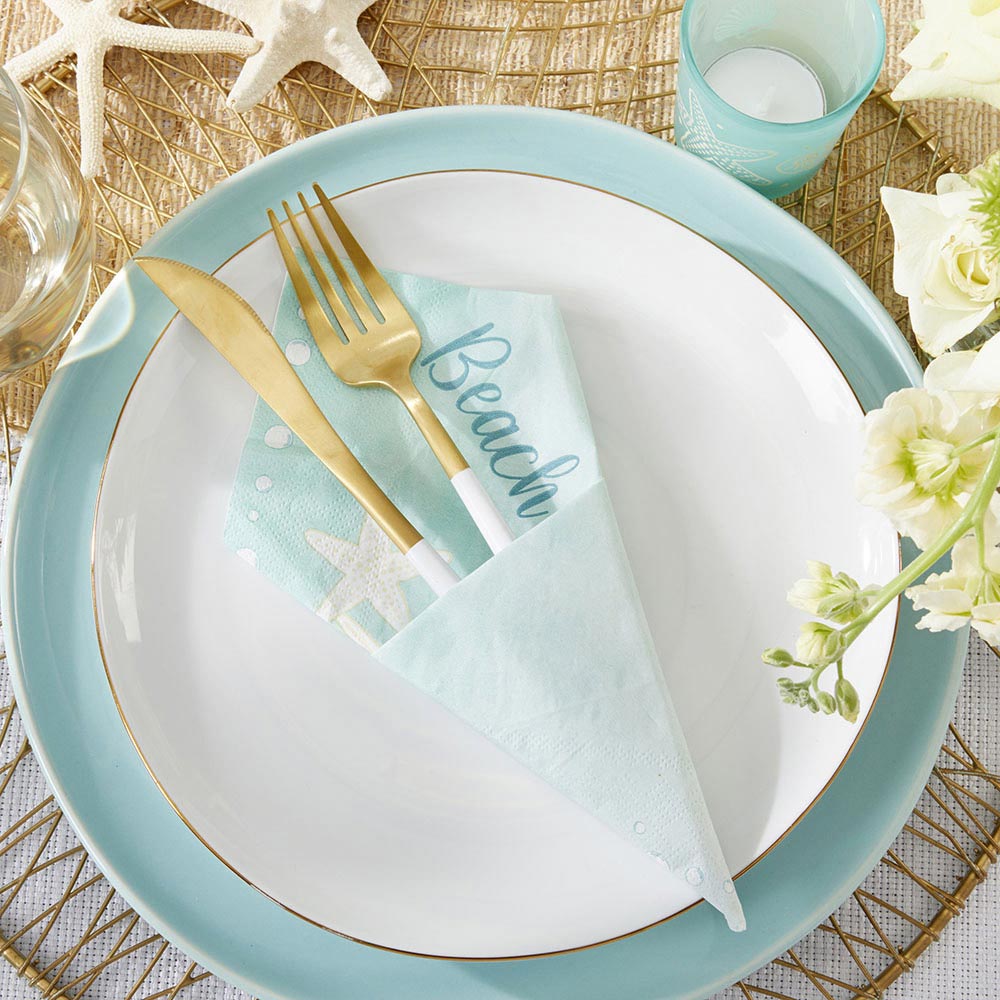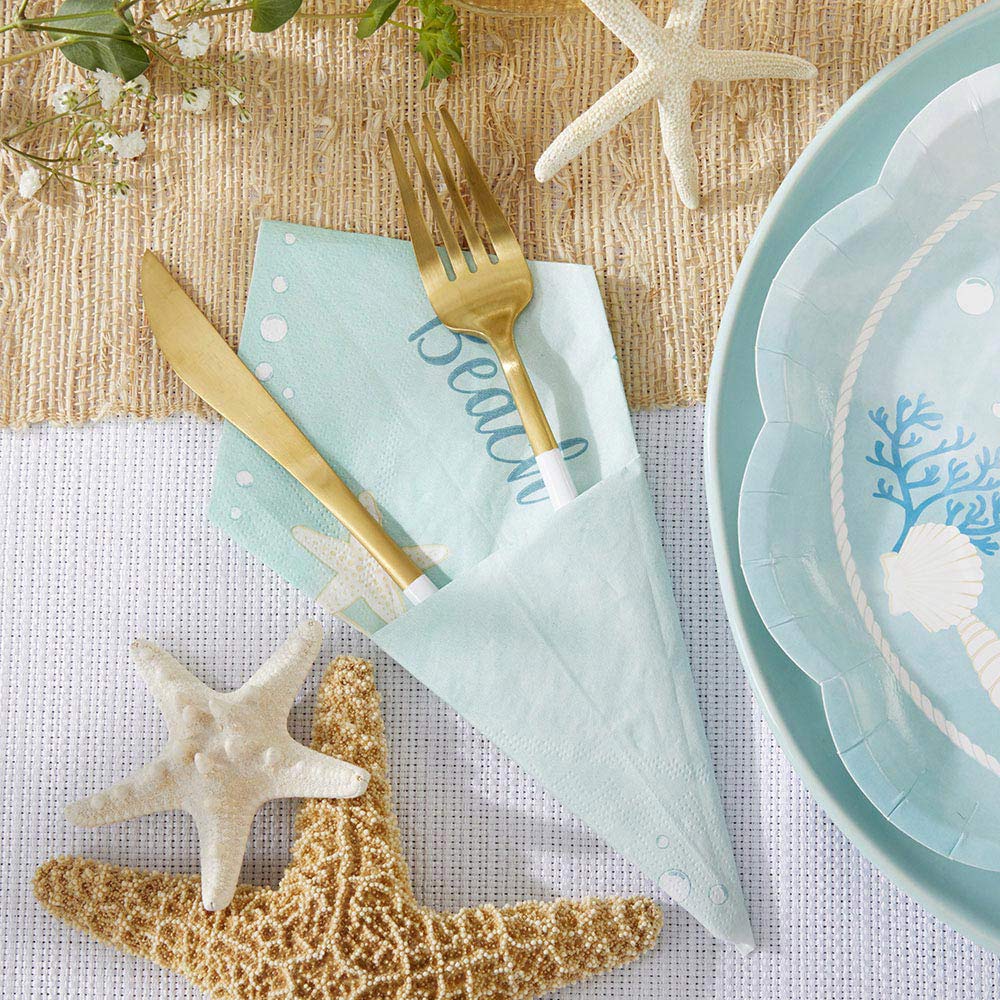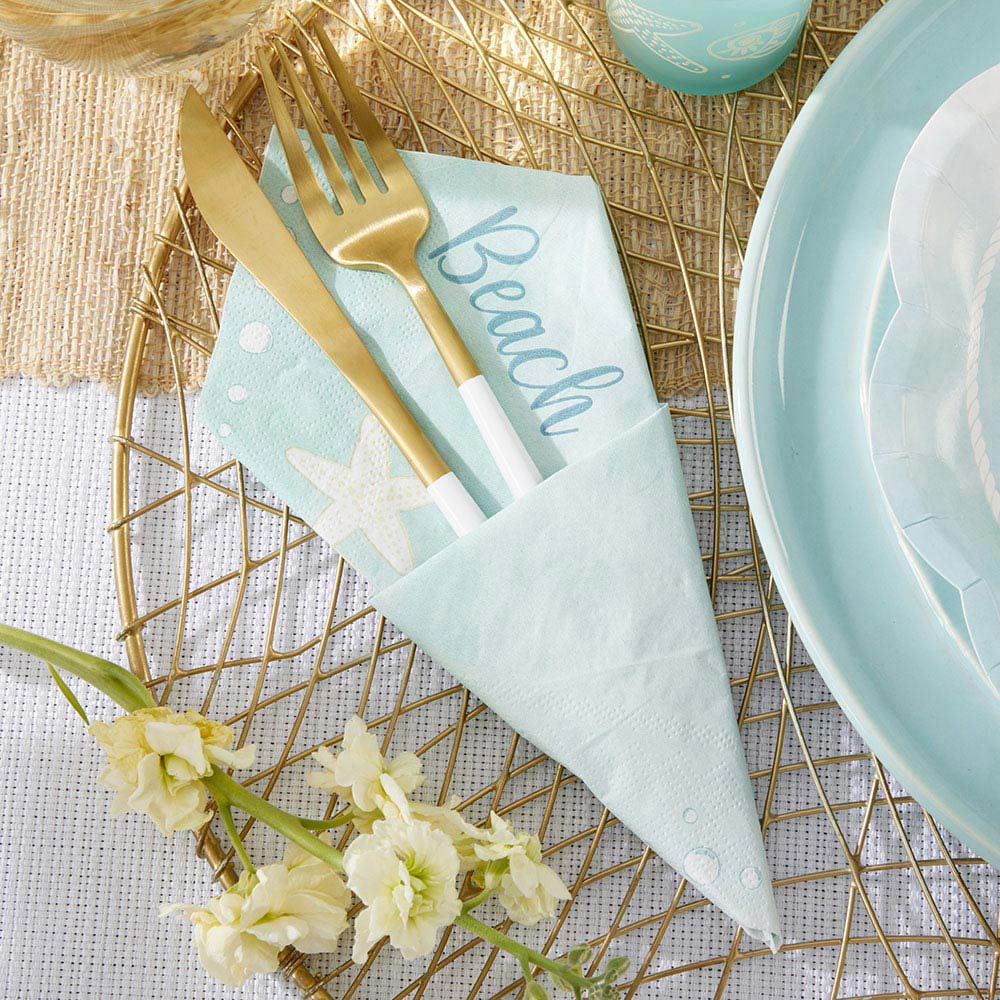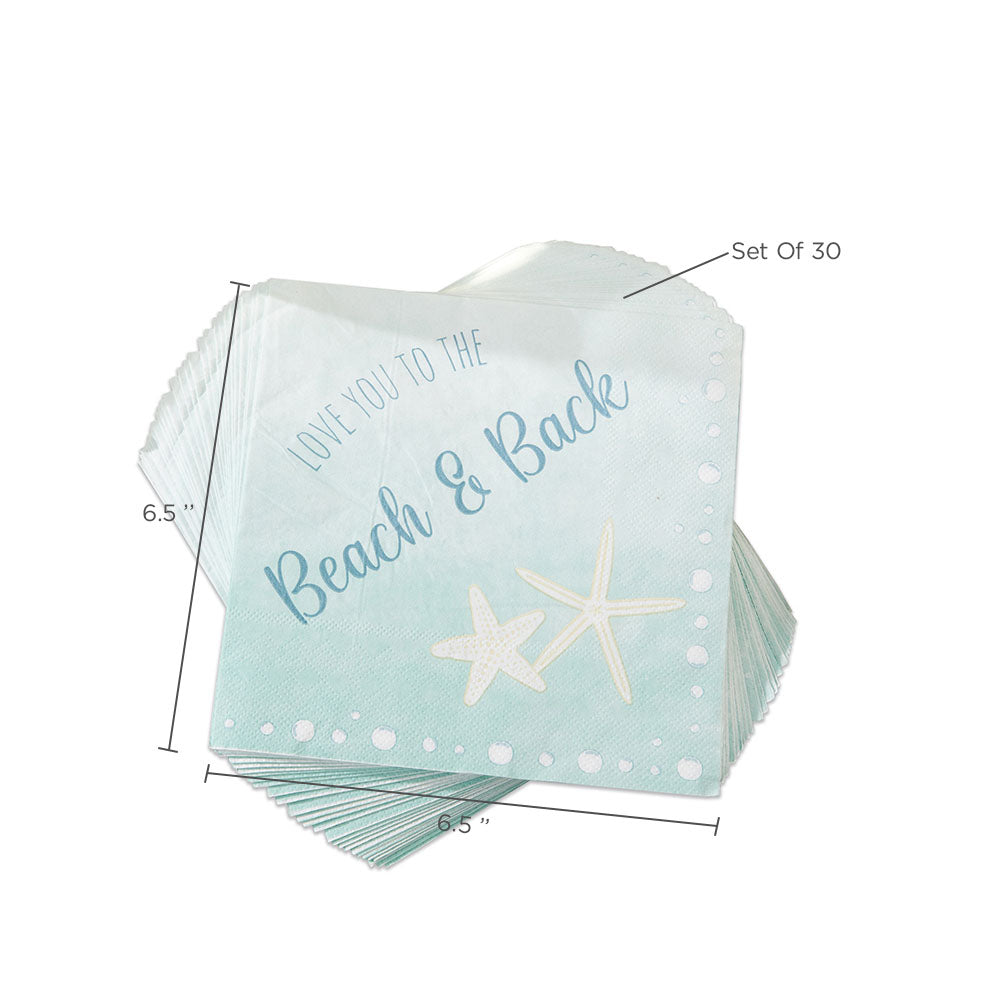 Our Beach Party 2 Ply Paper Napkins are a work of art that stands apart in both quality and design. They are made of the highest quality paper to not only look beautiful but to absorb and function as the best of napkins. They have a beautiful turquoise watercolor background with the words "Love You to the Beach & Back" printed on the front with two detailed starfish and a border of printed white air bubbles. Our napkins come shrink-wrapped to ensure safe travels, clean right out of the package, 2 ply and come in a generous portion in a set of 30.
Here at Kate Aspen, we strive to make sure that our products go seamlessly with one another but also fit a universal theme that complements color schemes and other themes as well. Not only are they perfect at big beautiful events, but also bring a pop of beauty to your Friday night wind down with a glass of wine. Perfect to use at your wedding and reception celebrations or for your baby shower and bridal luncheon, so make sure to have plenty on hand.