Beach Party Wedding Advice Cards - Sea Shell (Set of 50)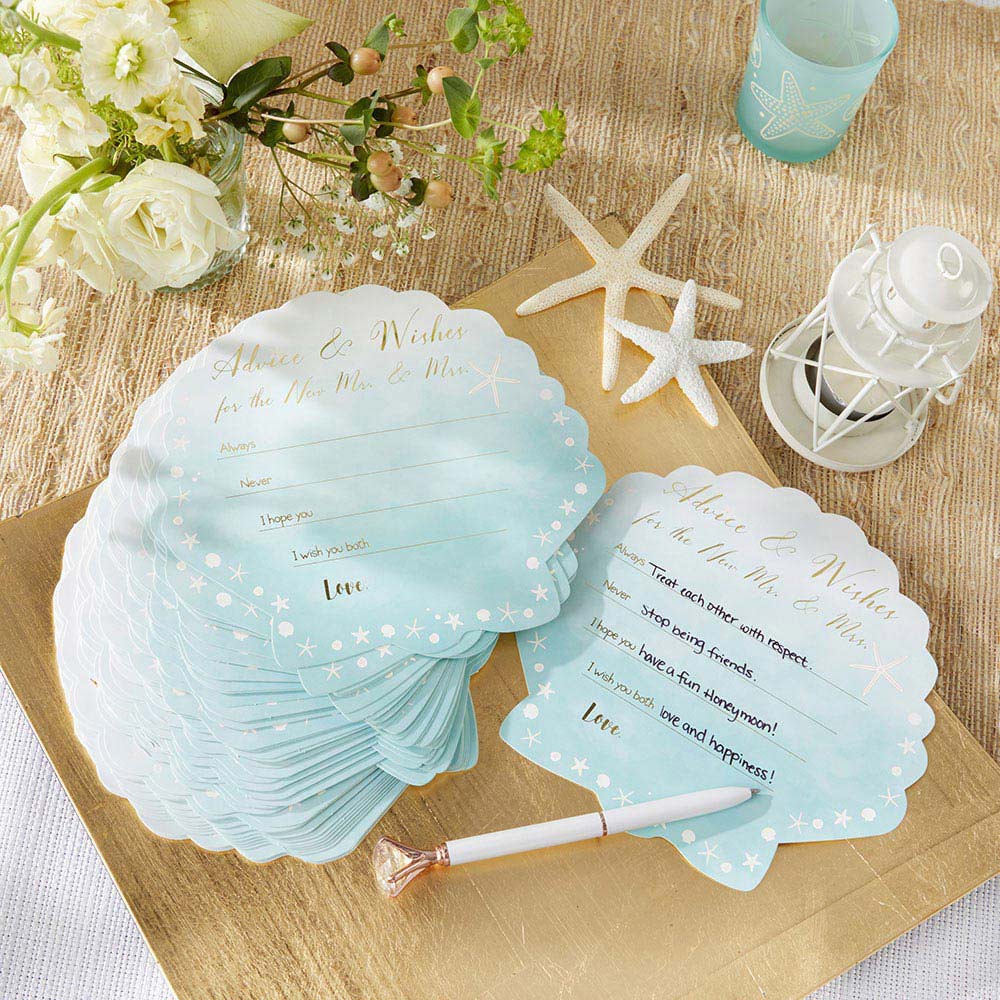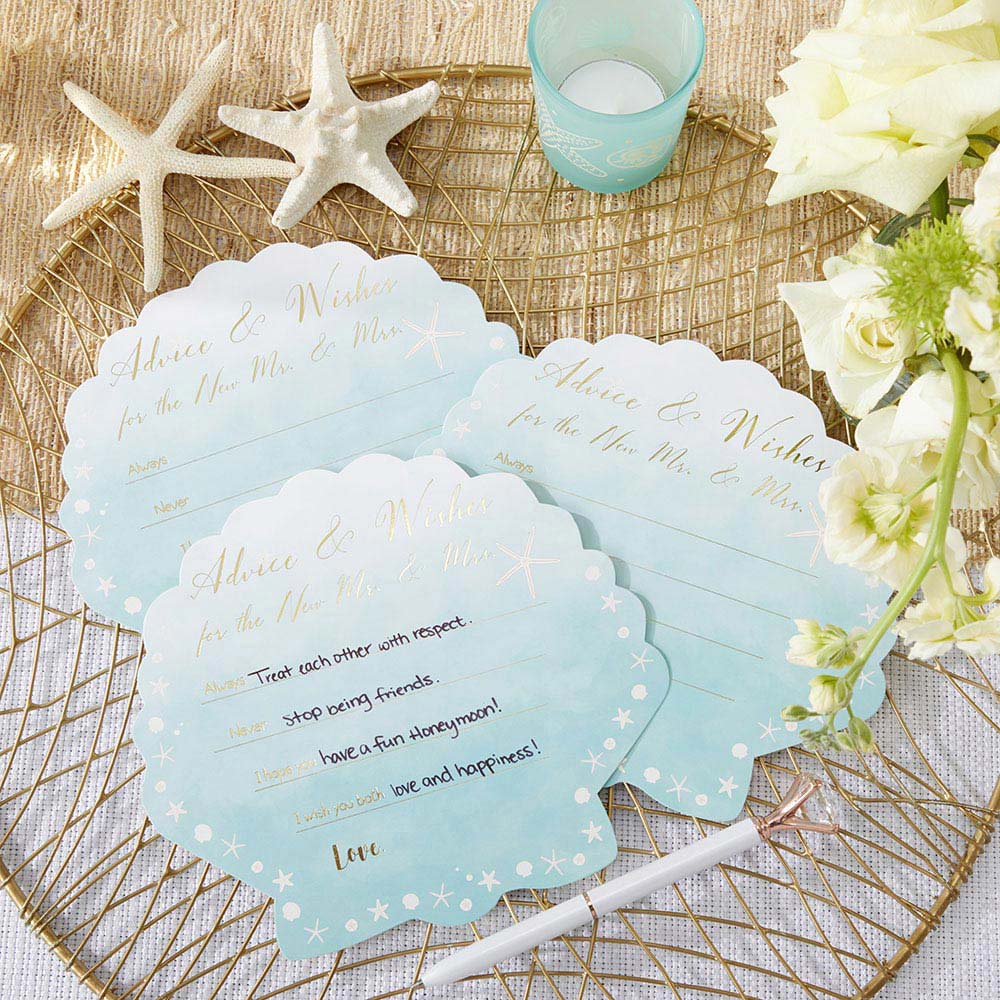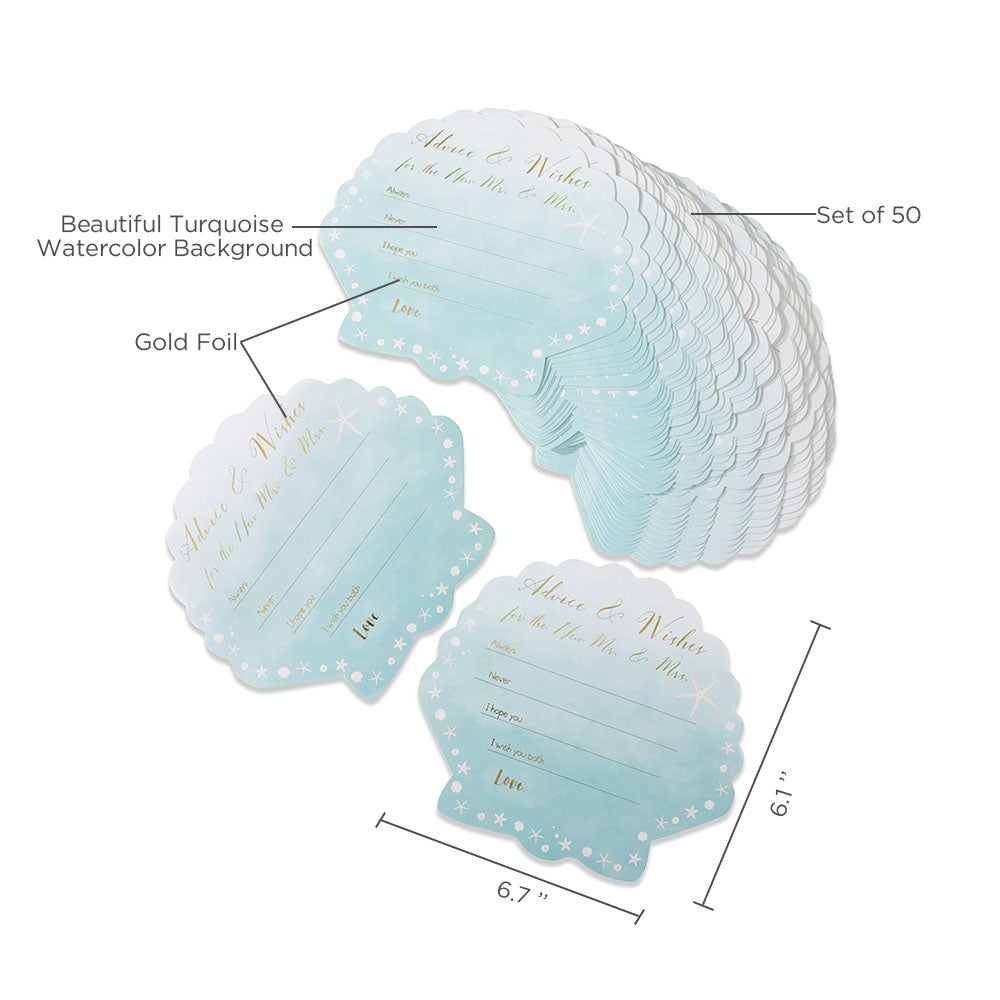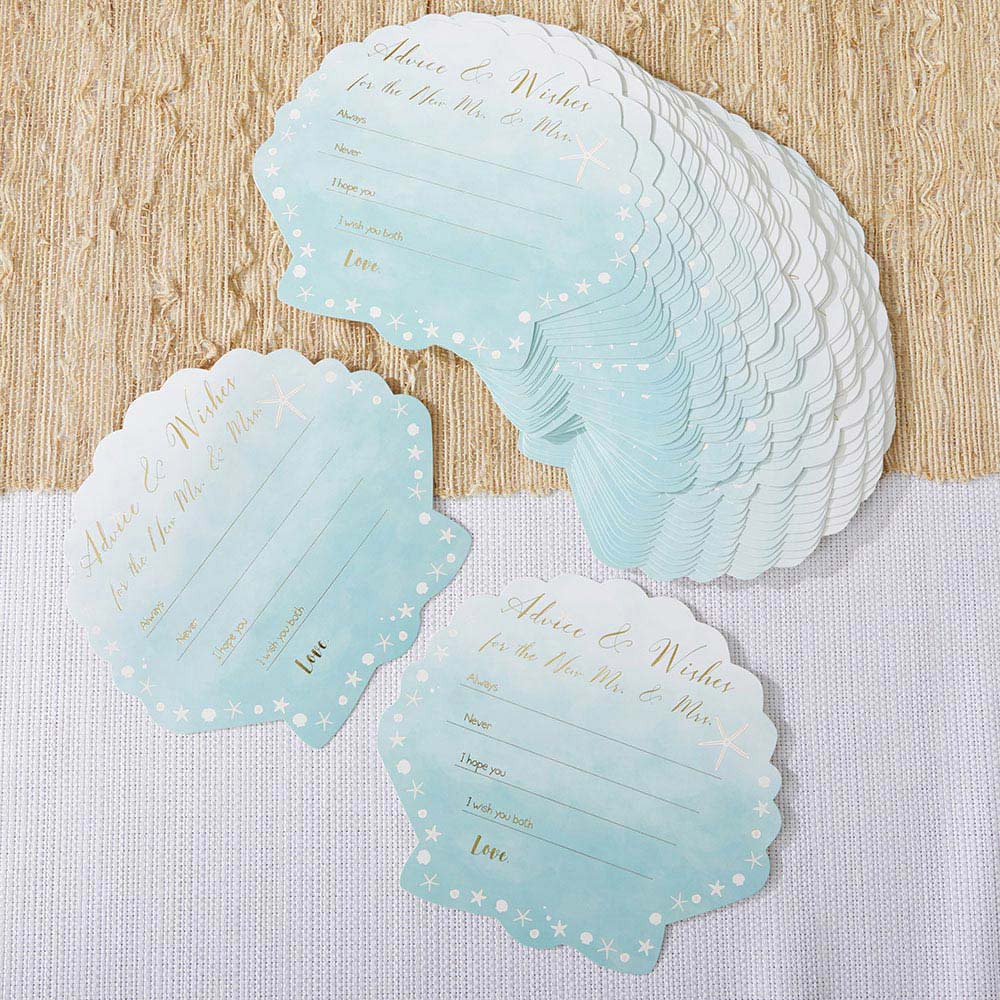 Our Beach Party Wedding Advice Cards - Sea Shell (Set of 50) are a great addition to our Beach collection of favors and gifts. They are great to have on hand to pump up your party adding entertainment to your soiree with very little effort on your part. Also, they are a great way to let your friends and family offer their love, encouragement, and support anytime. These keepsake words of advice are lasting memories for the bride and groom, and fun to pull out and read for future anniversaries.
Designed with a heavy and durable card stock ensures that the happy couple can keep them for years to come. These seashell-shaped advice cards have a coastal turquoise blue watercolor background and a border of shells along the bottom half that really bring the seaside beach theme home. These cards are sold in a set of 50 and are embellished with gold foil lettering to add a bit of elegance. The set of 50 advice cards are shrink-wrapped with an info sticker on the back to instruct each guest exactly what they are to do.