Beach Party Wedding Survival Kit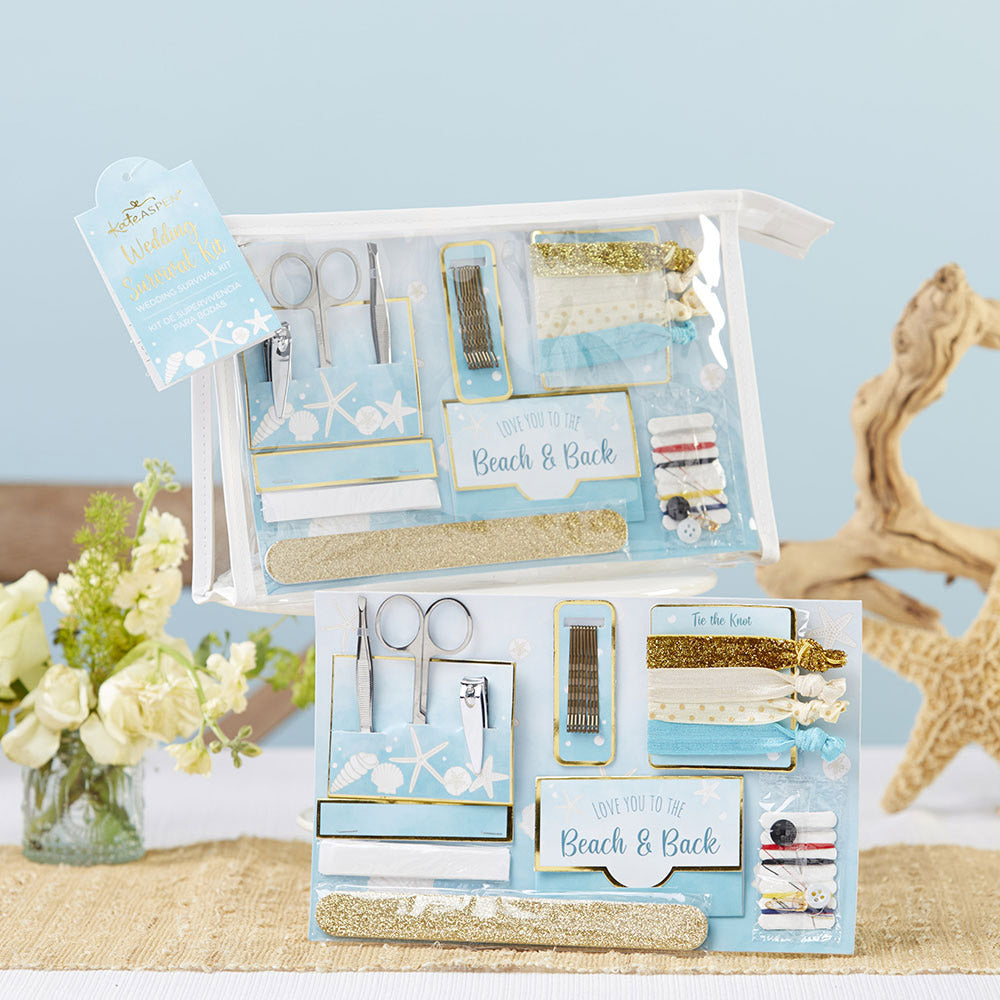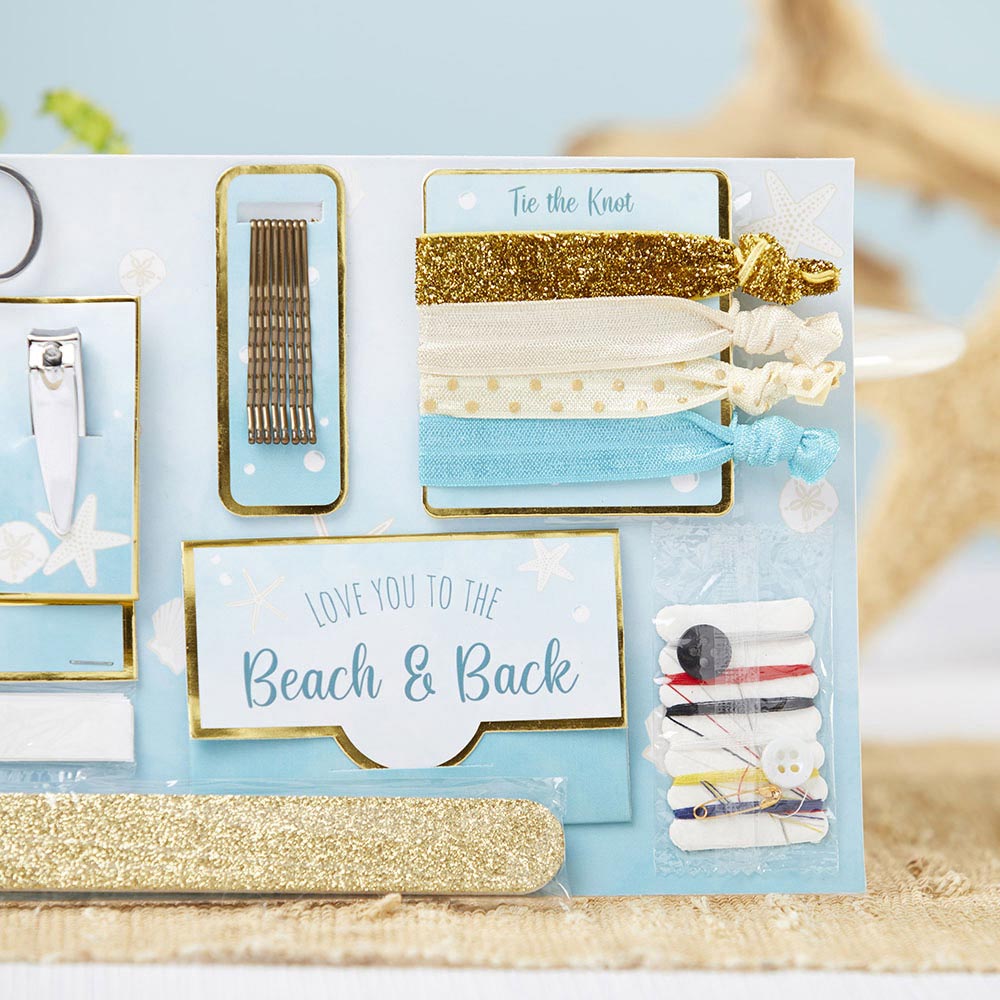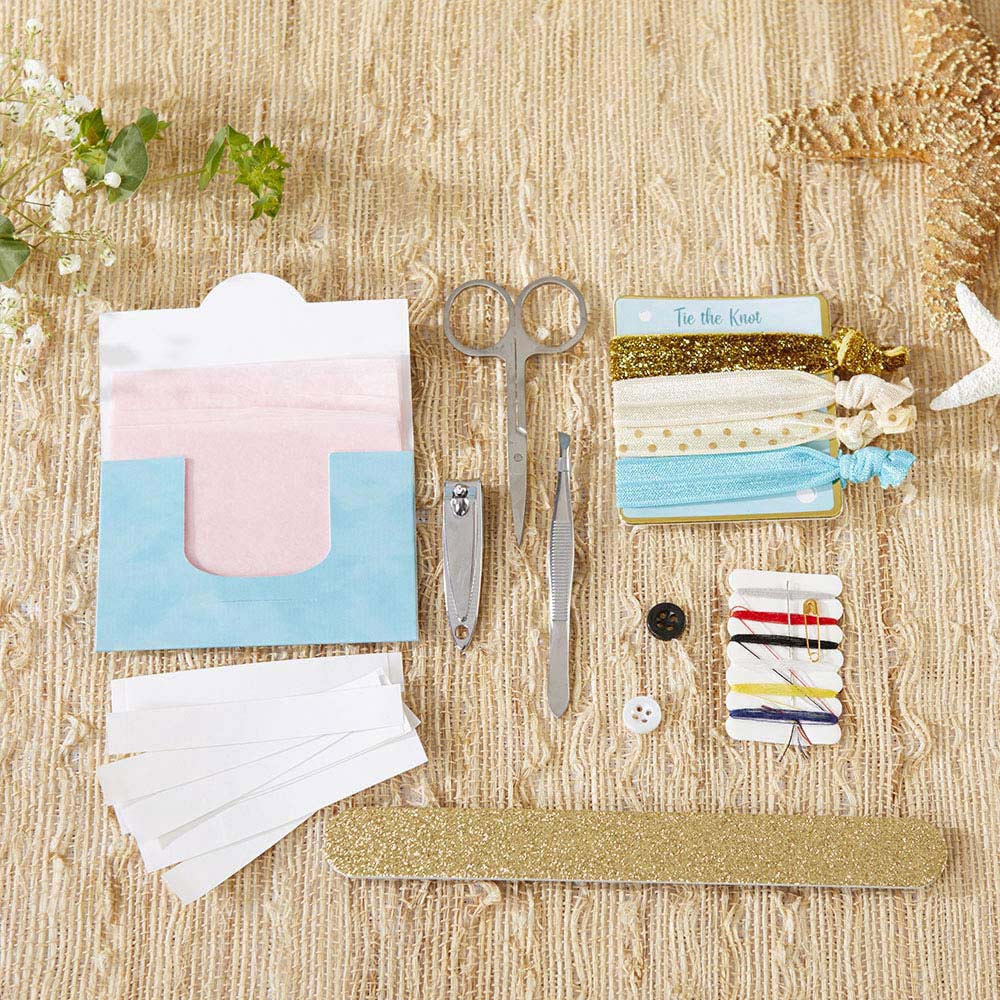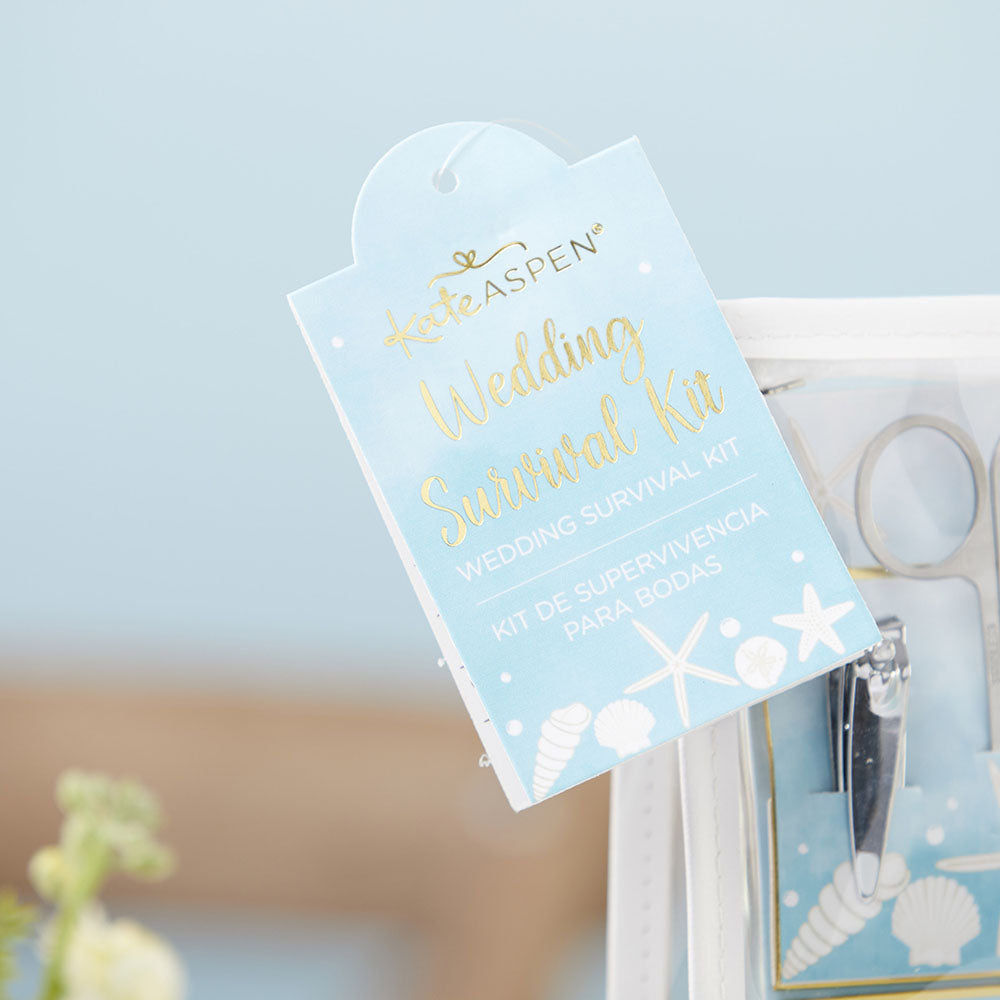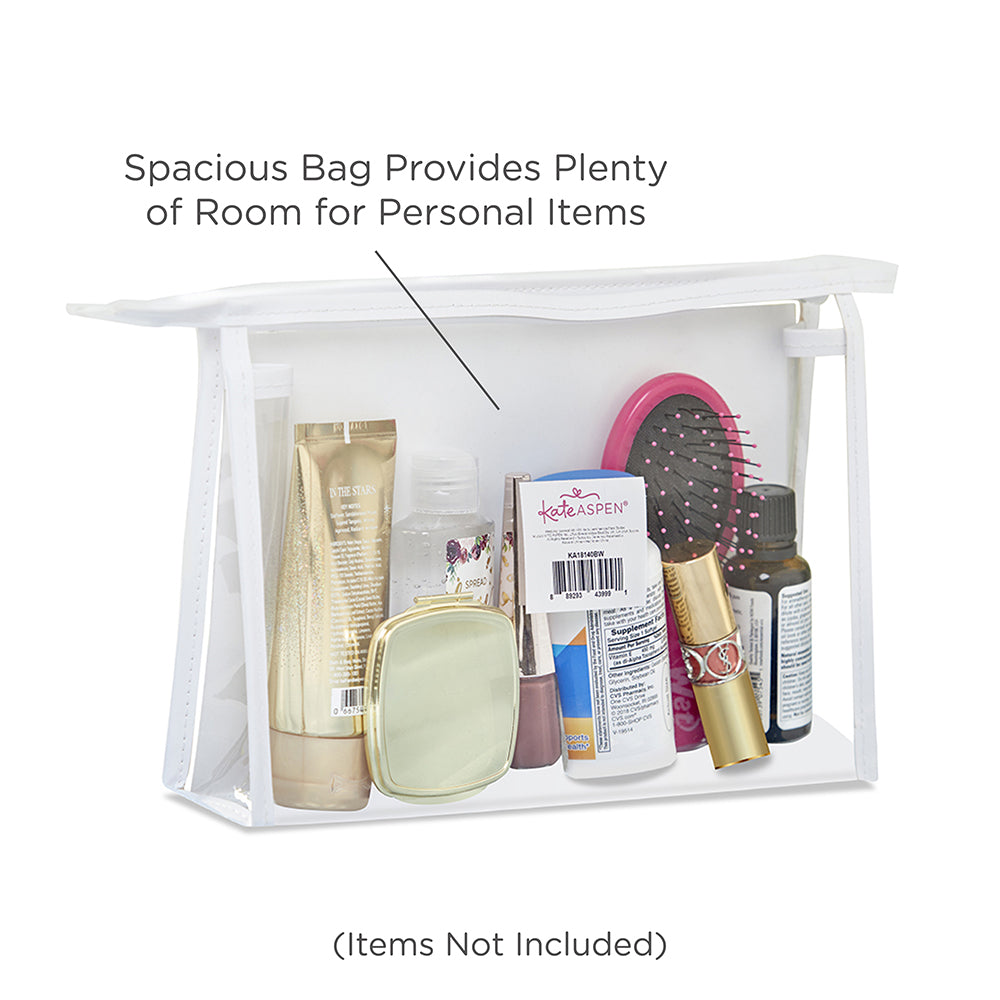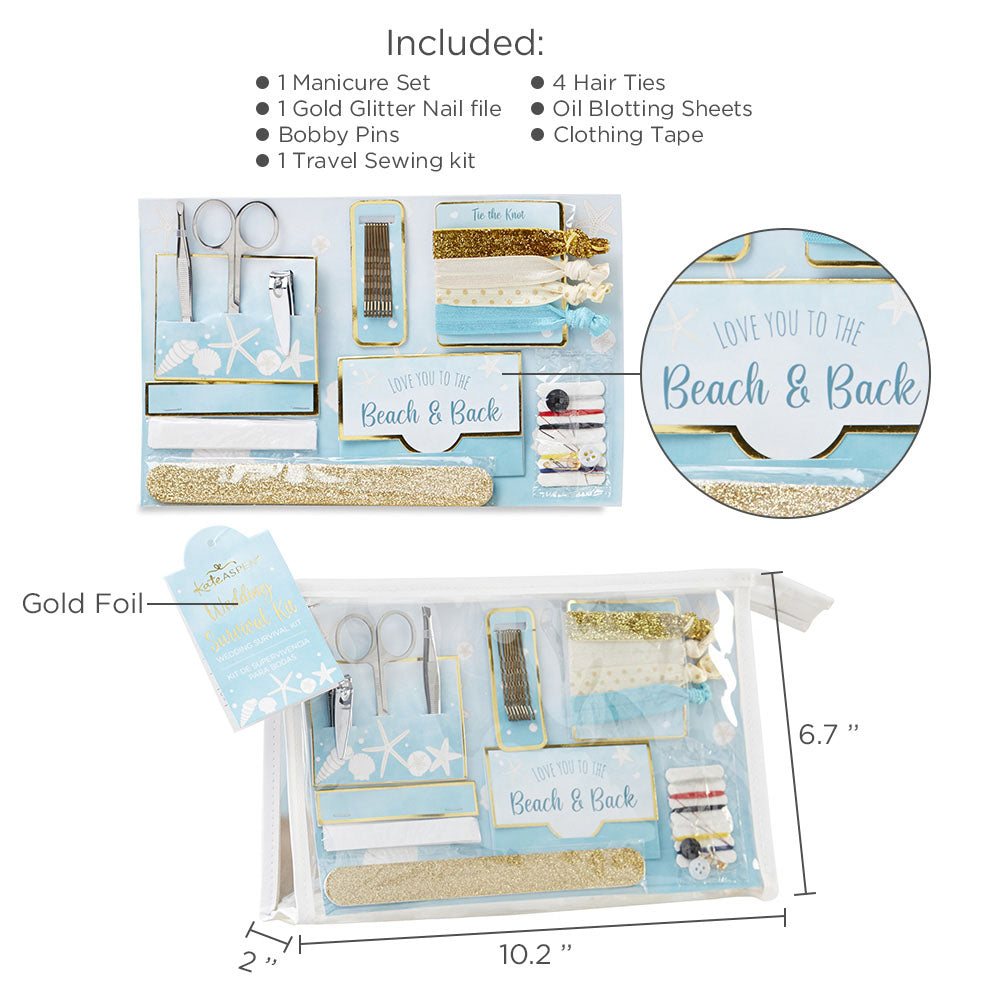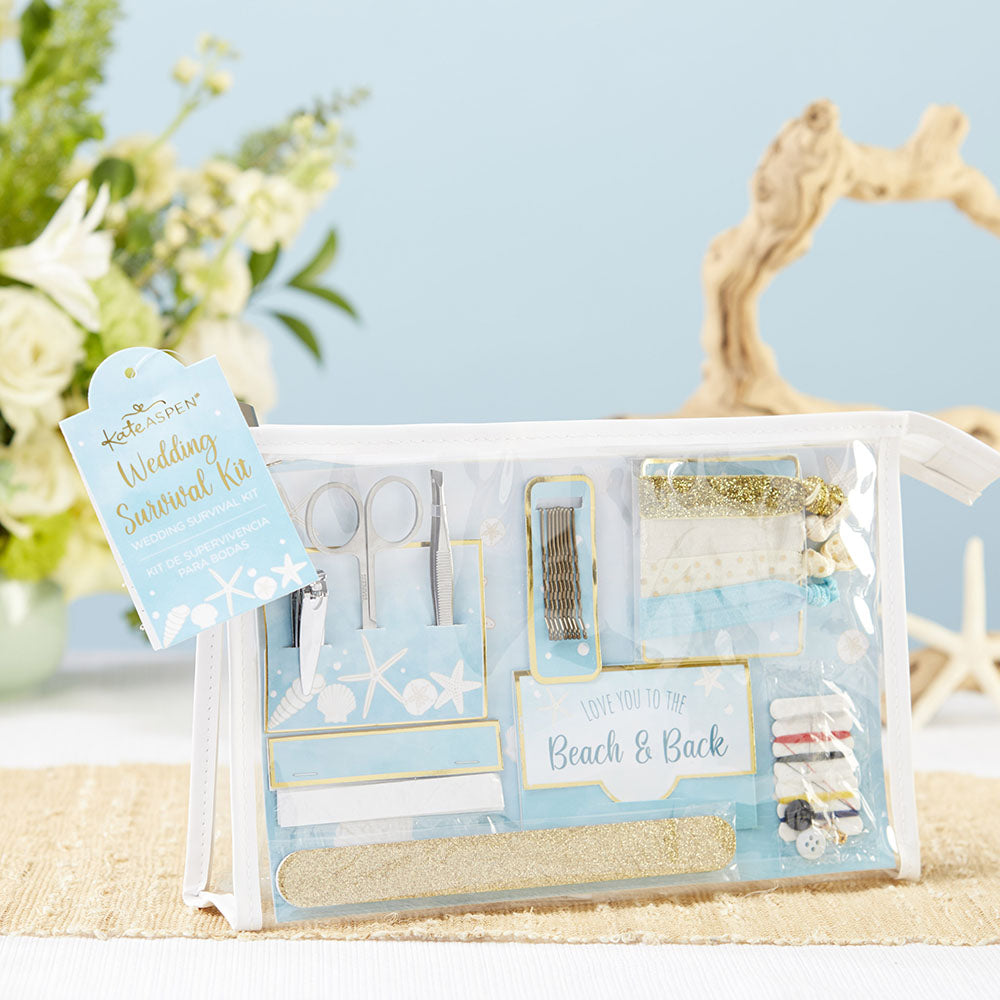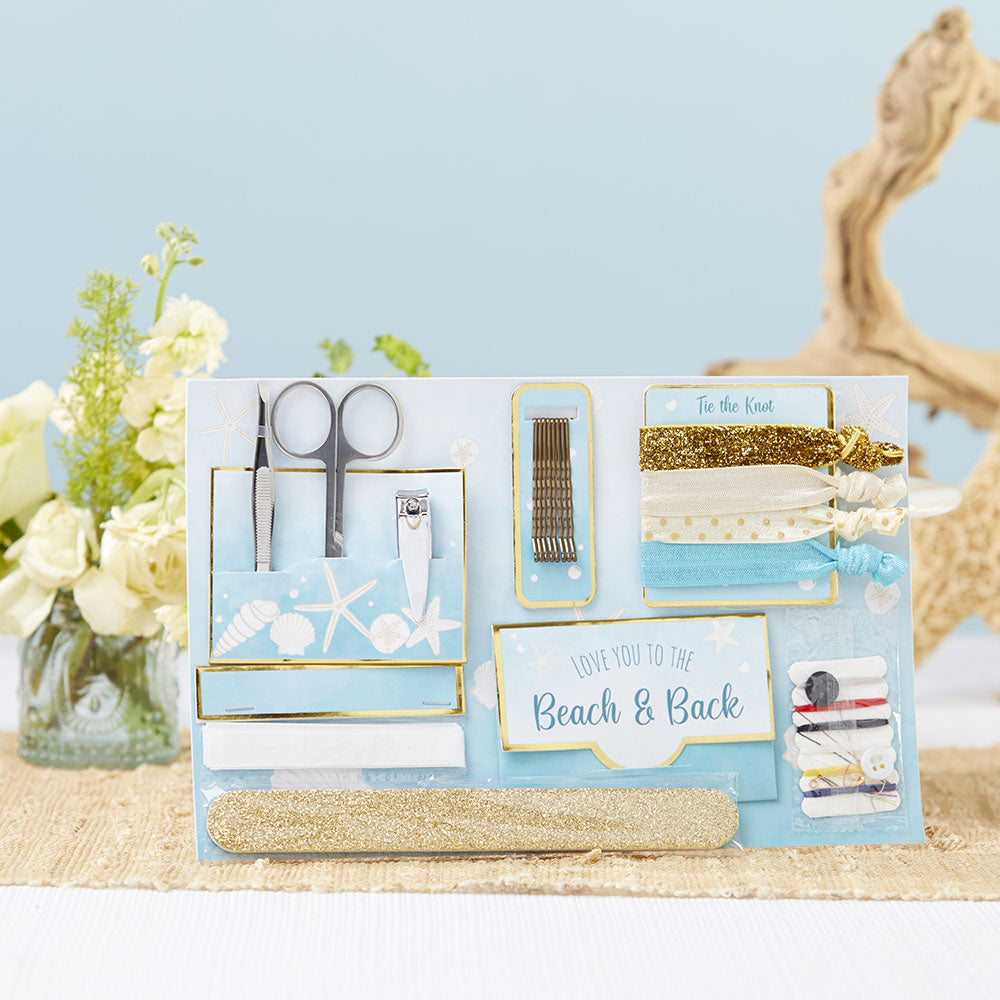 Get ready for a great beach weekend with a "shemergency" kit for brides and bridesmaids; gifts to touch up your makeup, fix little wardrobe malfunctions, and help you feel beautiful from the time you wake up until you go to sleep. This travel set features a mini-makeup kit that allows fixes on the go when you need to clean up your eyeliner or control forehead shine.
Wedding gifts for bridesmaids should be unique and functional to keep your girls feeling gorgeous throughout the celebration. This mini-set of beauty items and a travel bag are perfect for on-the-go when you're going to a destination wedding. This emergency kit is great for the day of the celebration, with all the extra space for any personalized items to fix your makeup when you're looking to look your best.
Kate Aspen is the place to go for emergency kits such as this beach party theme that will make everyone happy and ready to go before and after the party. Choose Kate Aspen for unique gifts that all will appreciate and take home as a unique memory of the special day.