Blue Willow 7 in. Premium Paper Plates (Set of 16)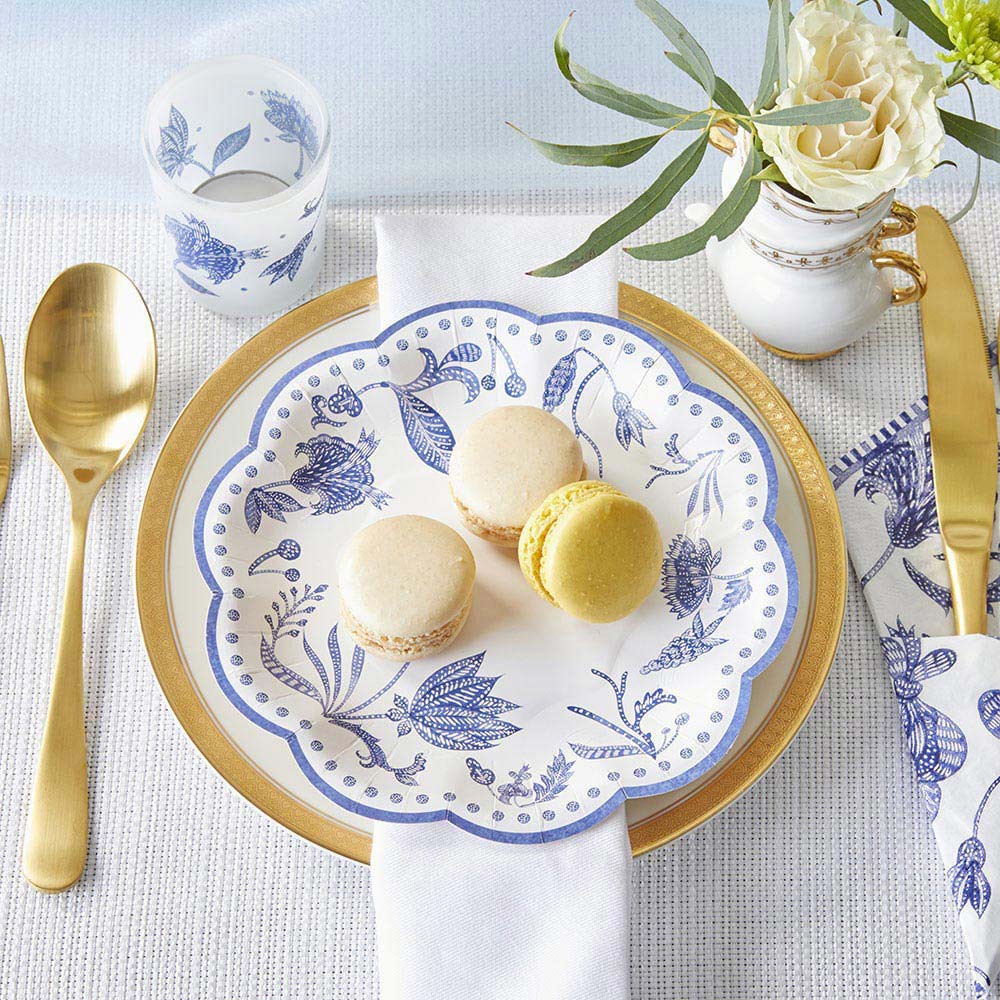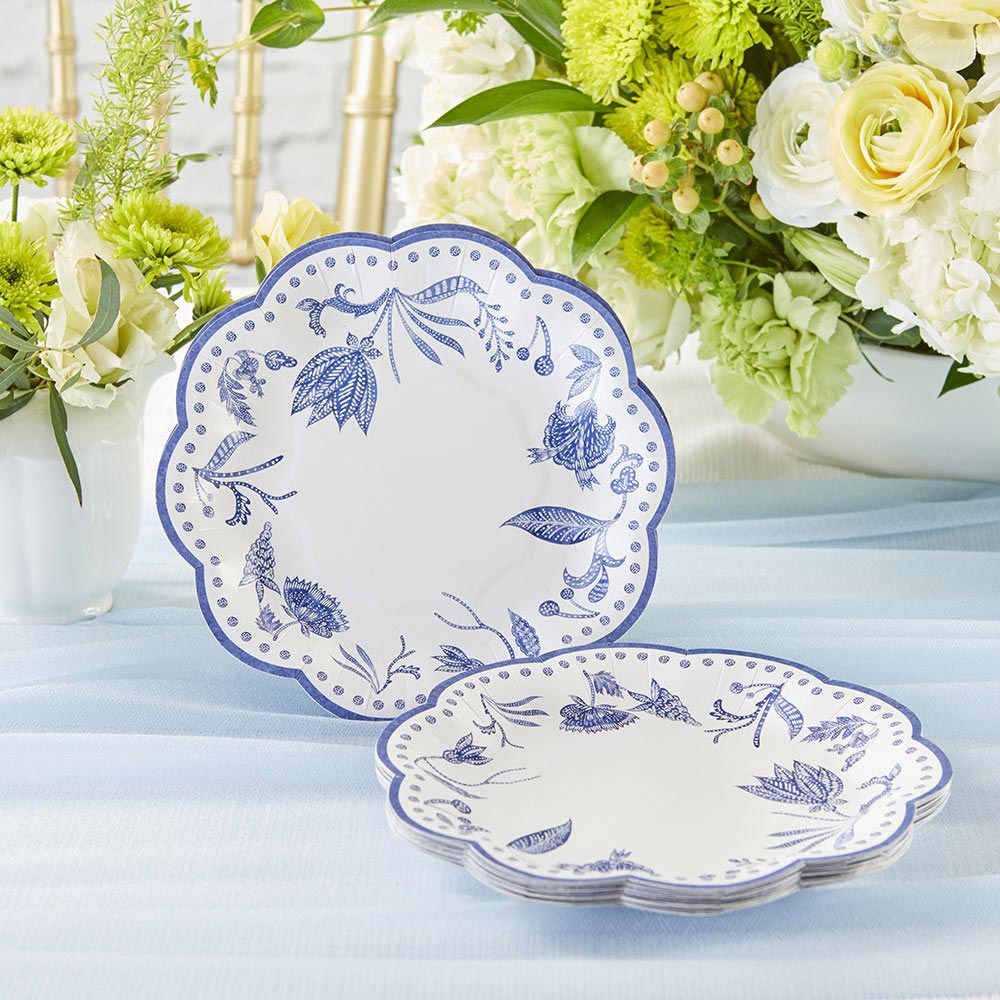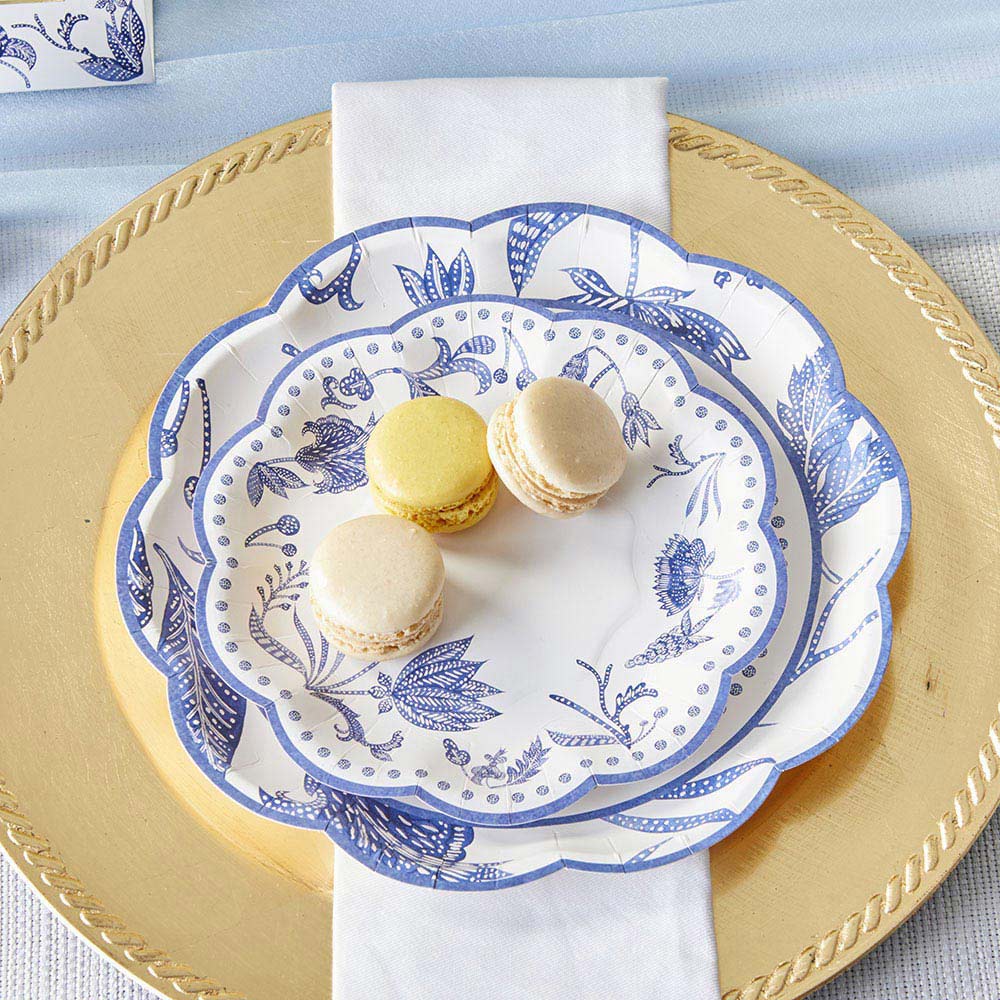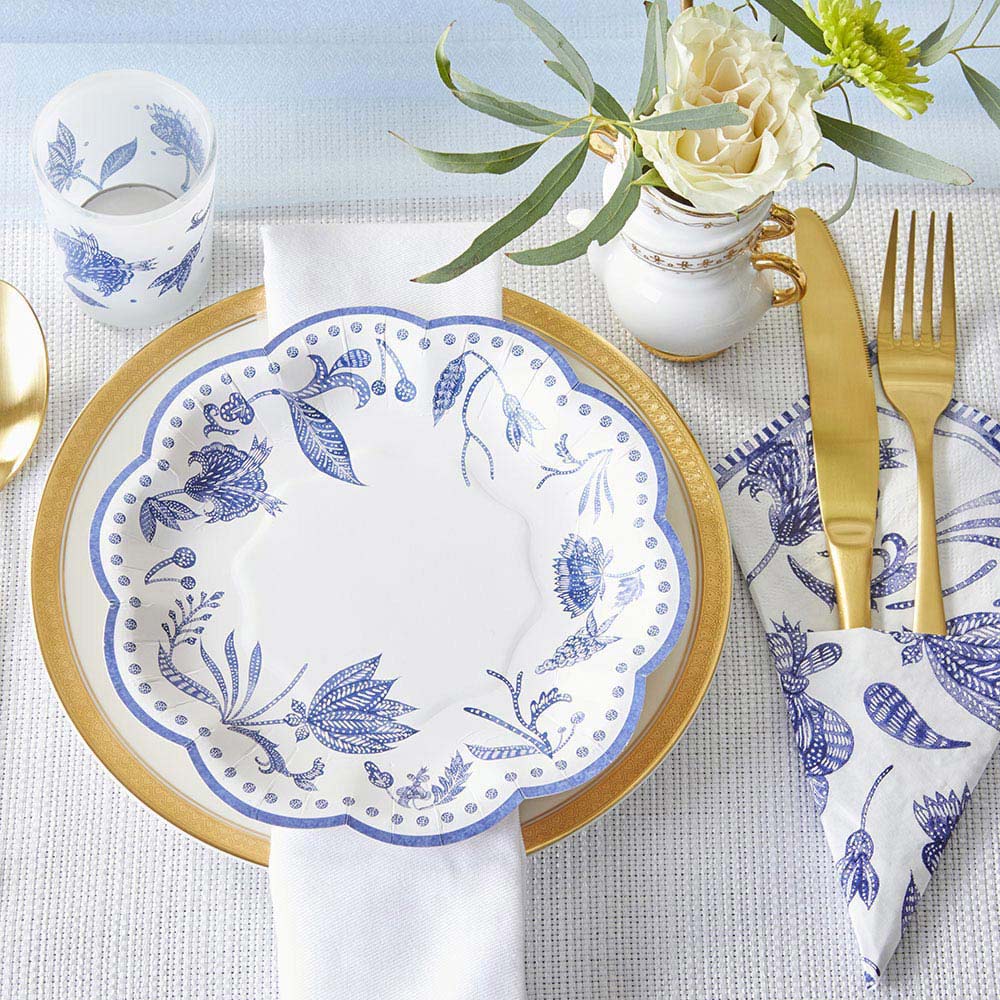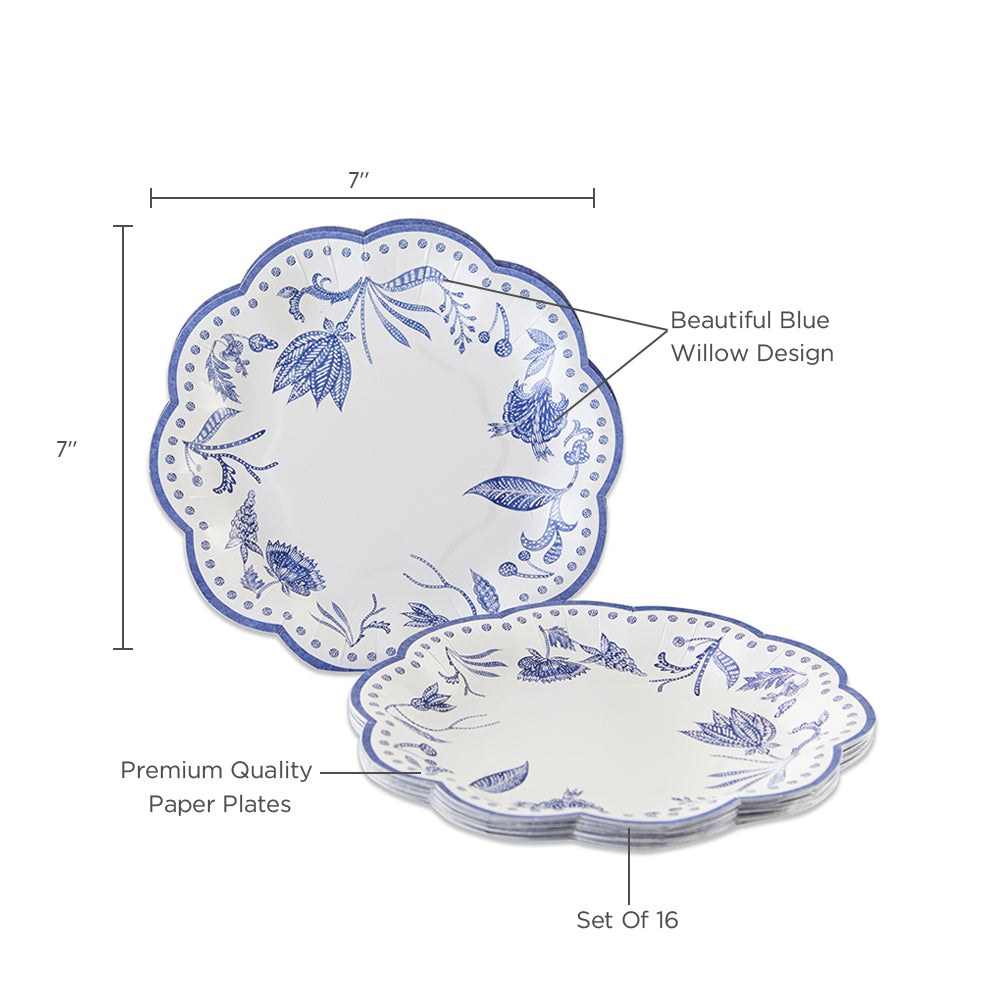 Whether you have surprise pop-in guests for coffee and dessert, or you are throwing a grand celebration for a wedding reception our Blue Willow 7 inch plates are perfect. They are the pearls to blue jeans and the little black dress of plates; always in fashion and always appropriate. Great for hors d'oeuvres or brunch, our high-quality 7 inch plates are used often because of their versatility in size. Each element of our Blue Willow collection is designed differently intentionally making each product beautiful on its own and complimenting each other, not exhausting of a pattern.
Our Blue Willow 7 in. Premium Paper Plates (Set of 16) are a must for your party pantry essentials. Made of the highest quality card stock to ensure they stand up to the most decadent of meals and richest sauces without breaking or spilling. Not to mention the details of the design and print will make your guest curious as to where they can purchase these beautiful plates that make cleaning up a breeze.