Blue Willow Ceramic Bud Vase (Set of 3)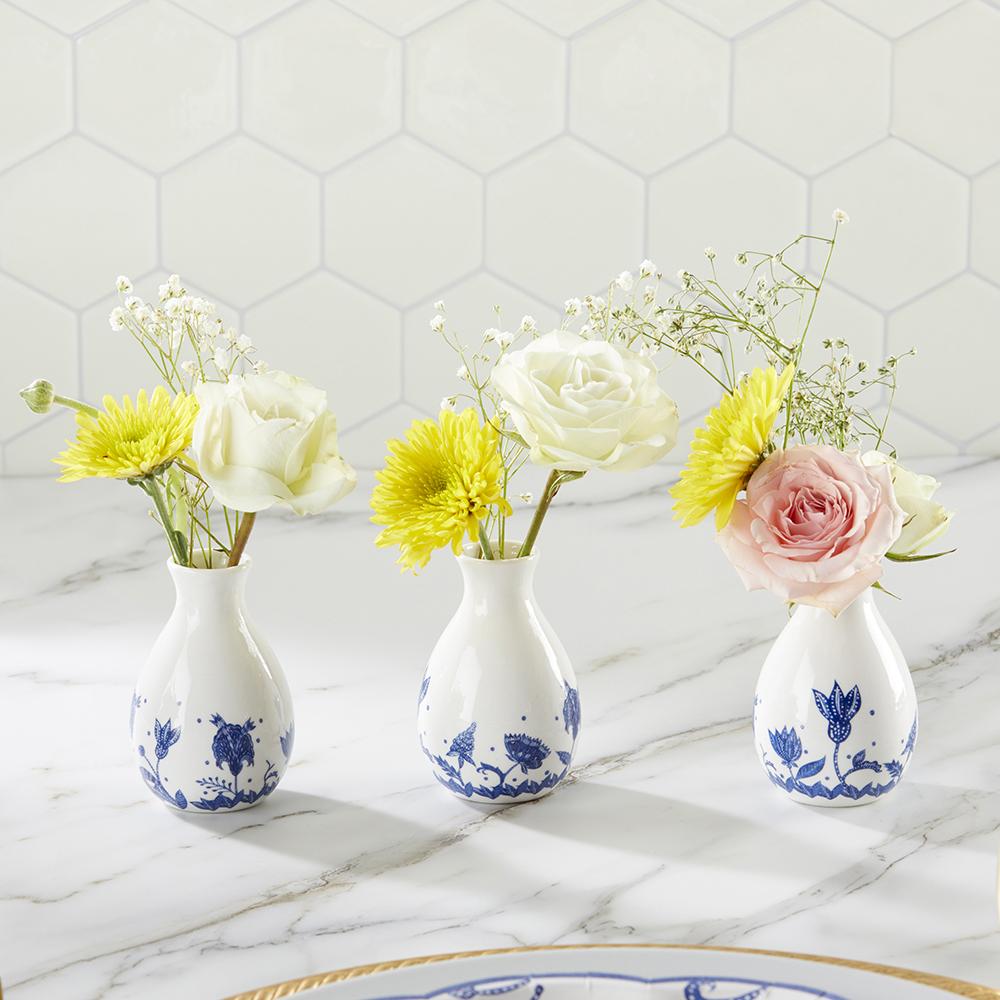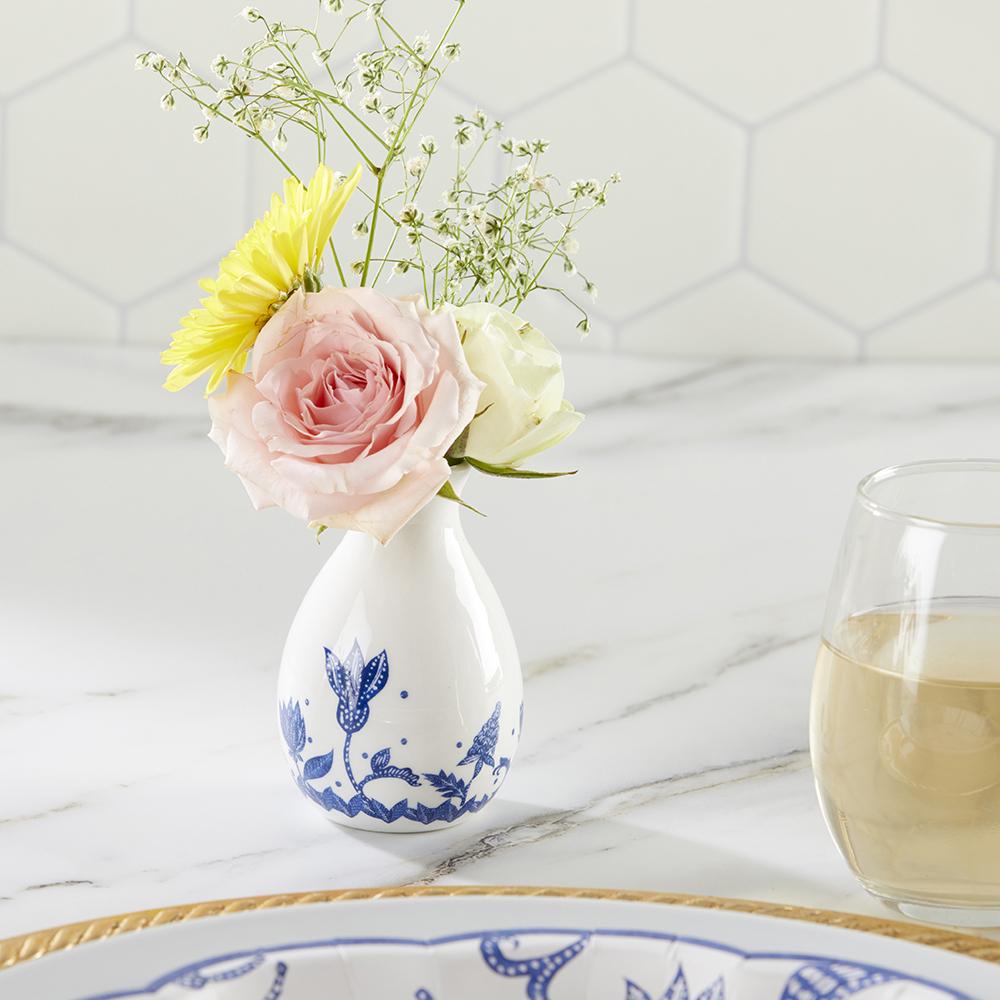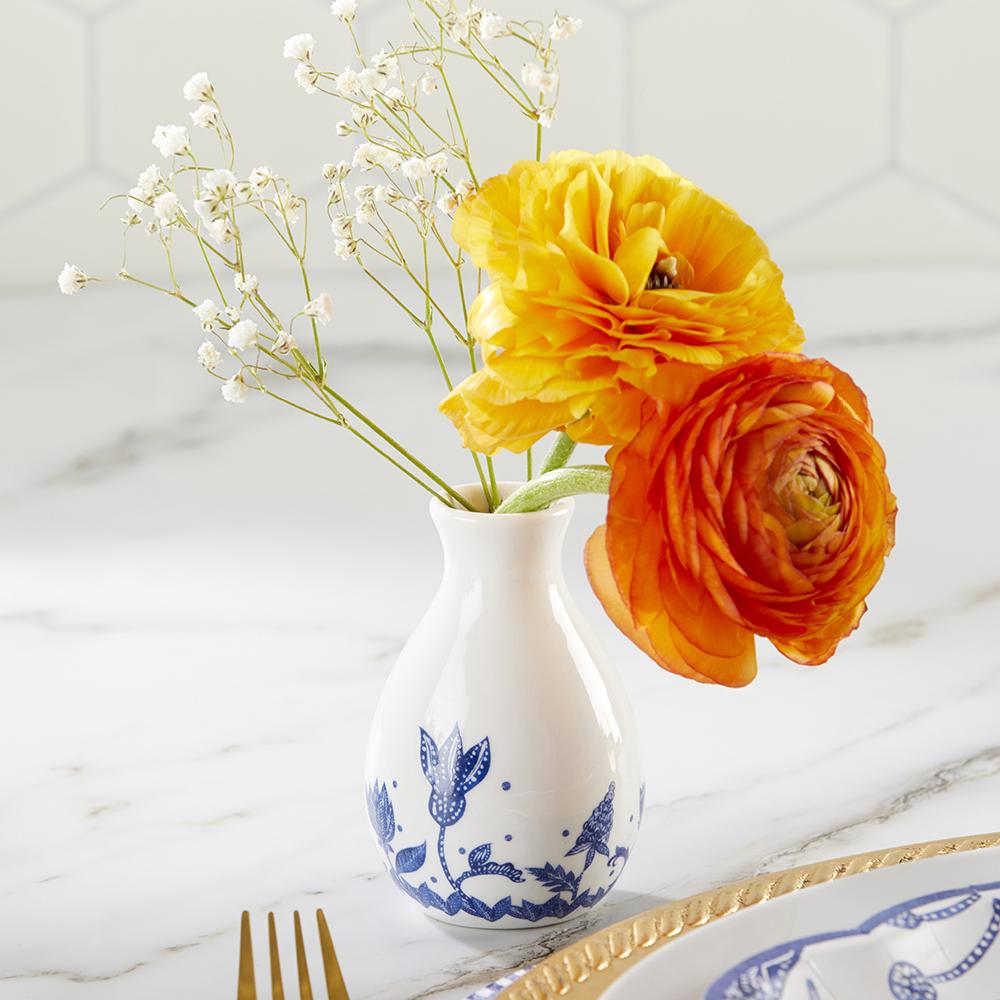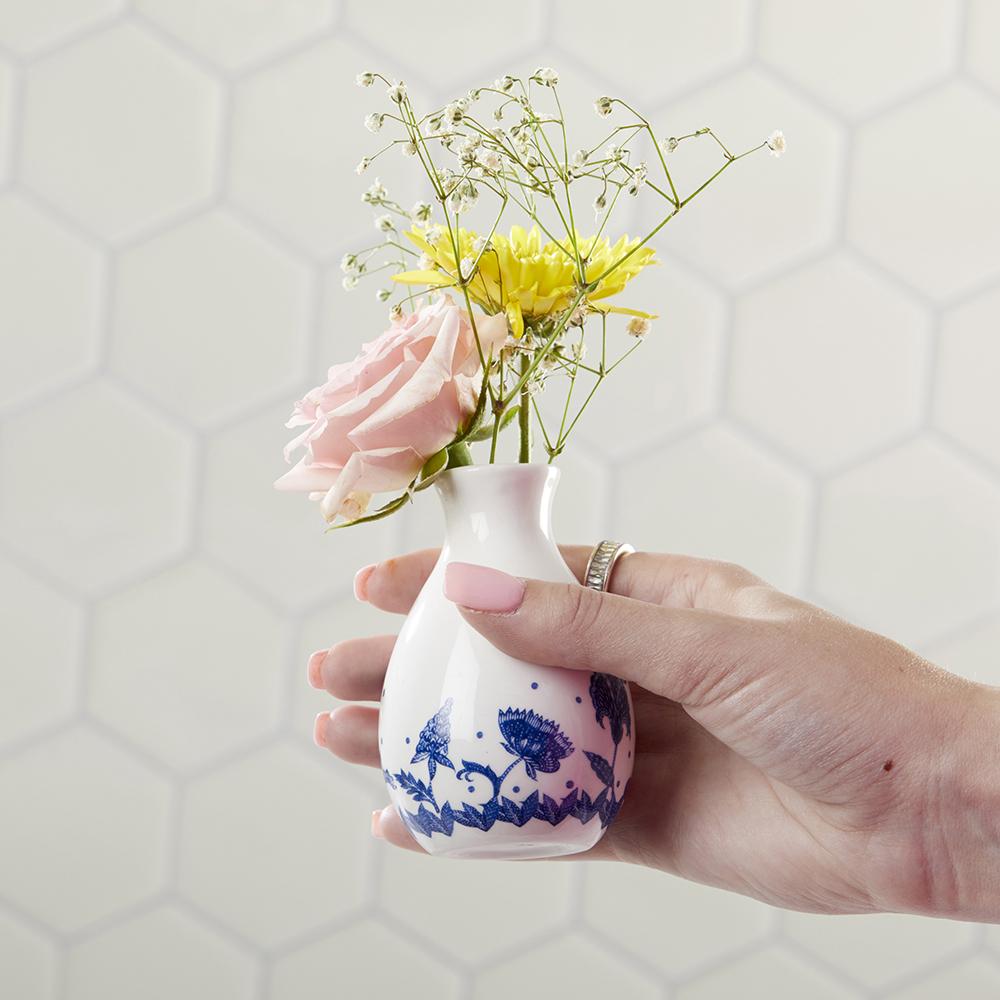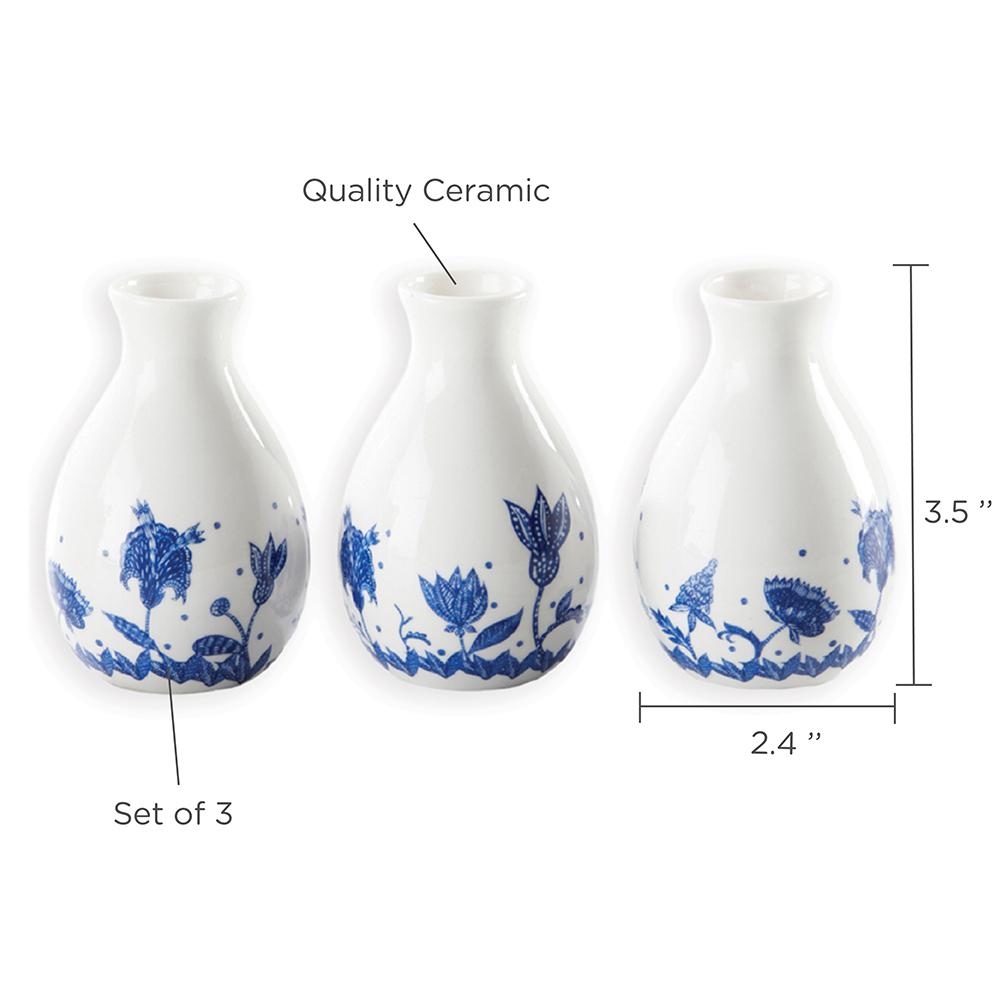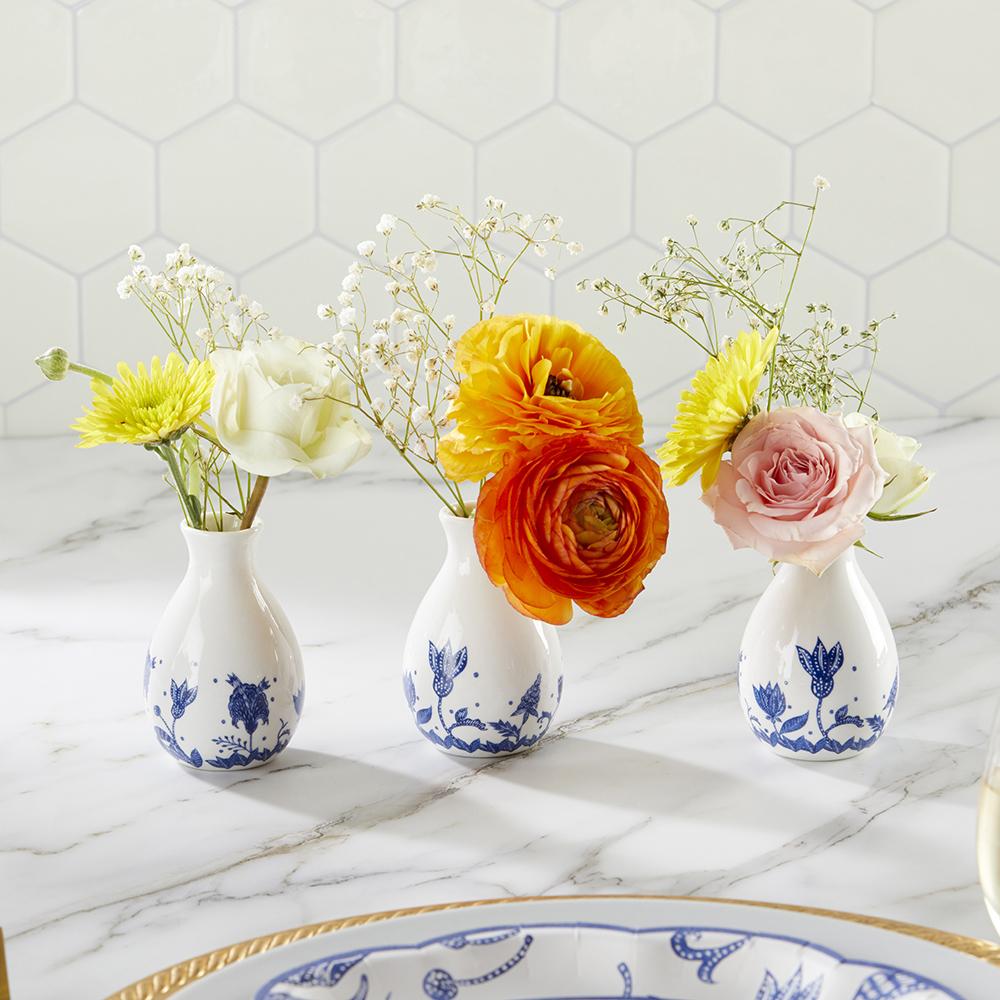 Our Blue Willow Ceramic Bud Vase (Set of 3) is made of the highest quality ceramic and has the most beautiful chic pattern that may be the most classic pattern that has sustained decades of trends. Our updated Blue Willow pattern is printed on the bottom of each vase and literally looks like a work of art.
Perfect for big hydrangea blossoms to add flowers and fill out a tablespace. Or you could use them to hold pens next to our alternative guestbook in our Blue Willow collection. Beautiful grouped together or perfect all on their own. The one thing that is for sure is that you will need to order multiple sets to make sure you have enough because once your family and friends see our Blue Willow Ceramic Bud Vase they are surely going to want their own set.