Blue Willow Wedding Advice Cards - Teapot (Set of 50)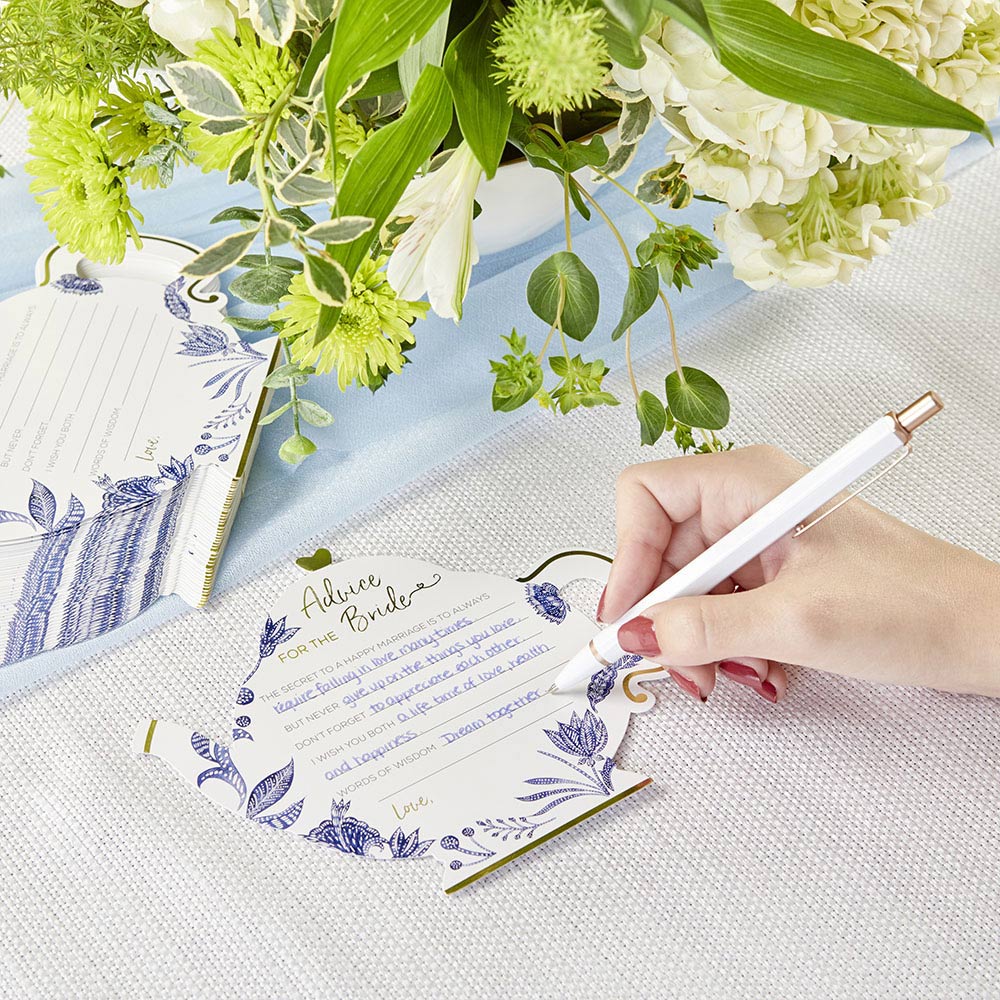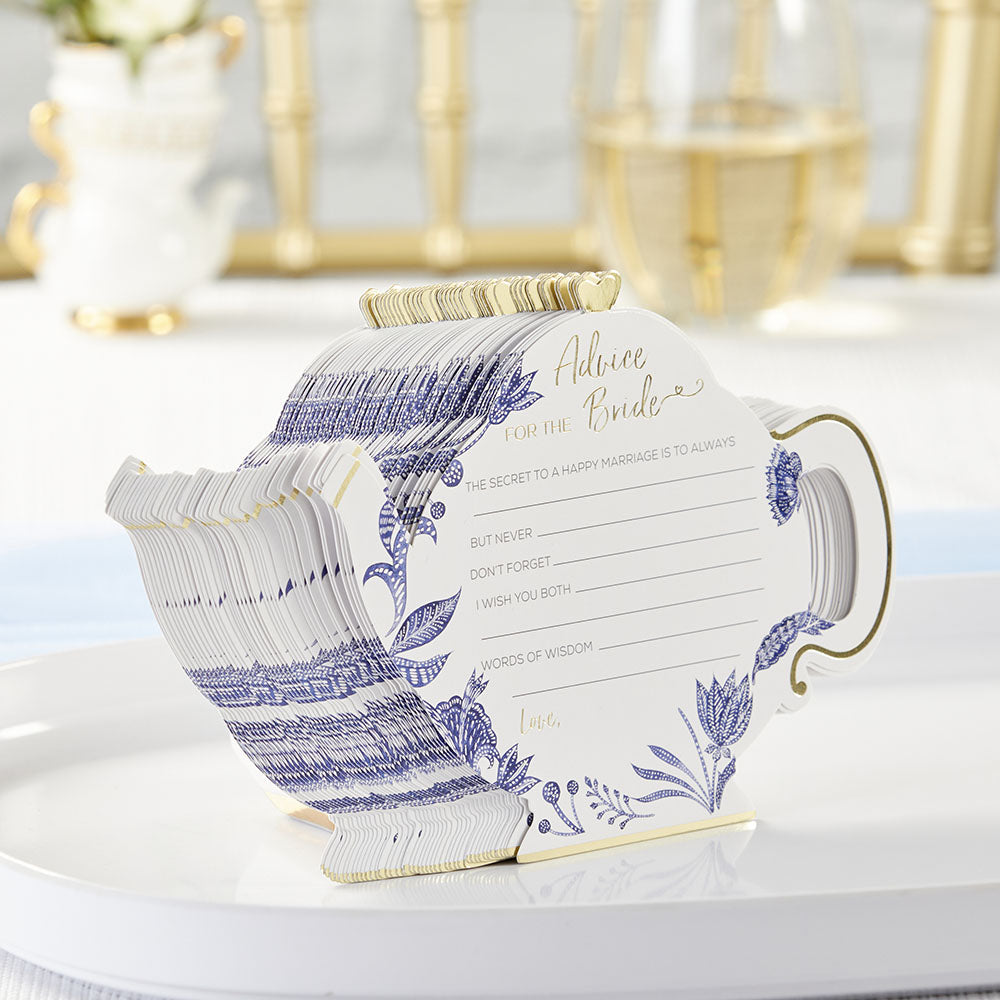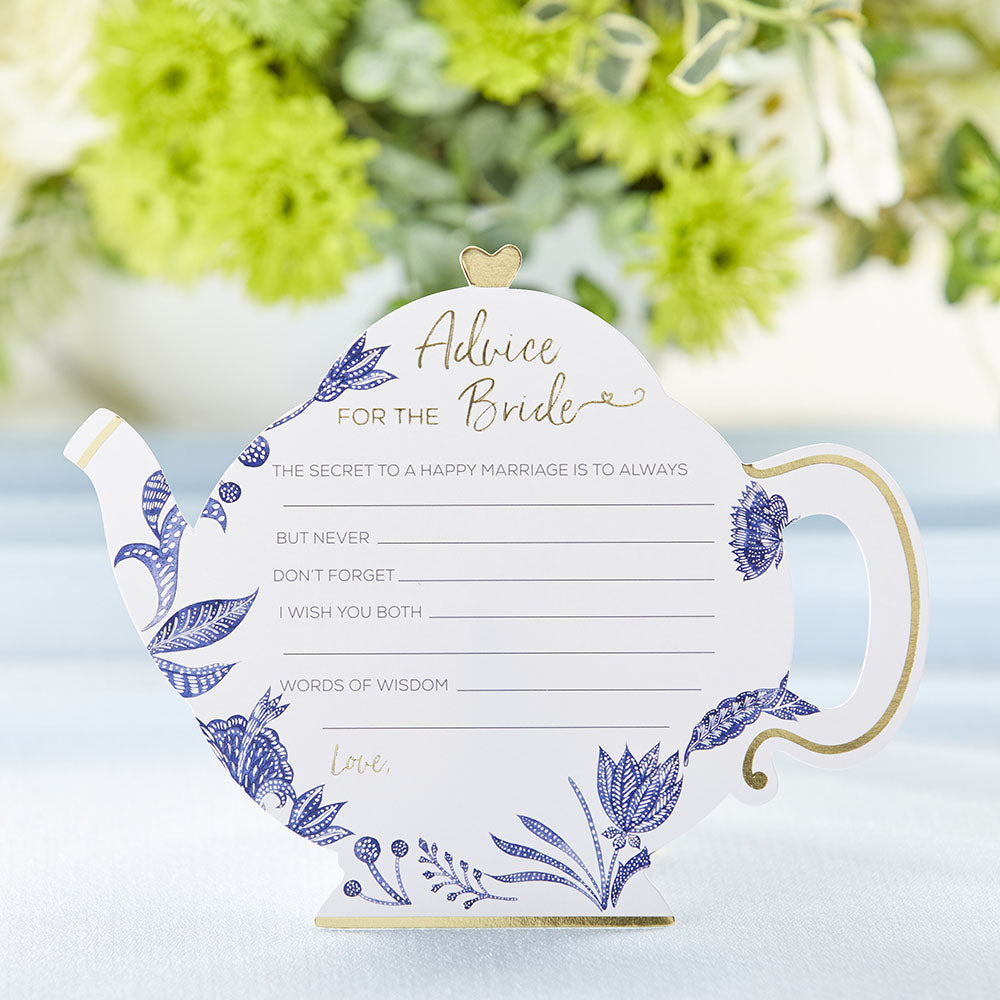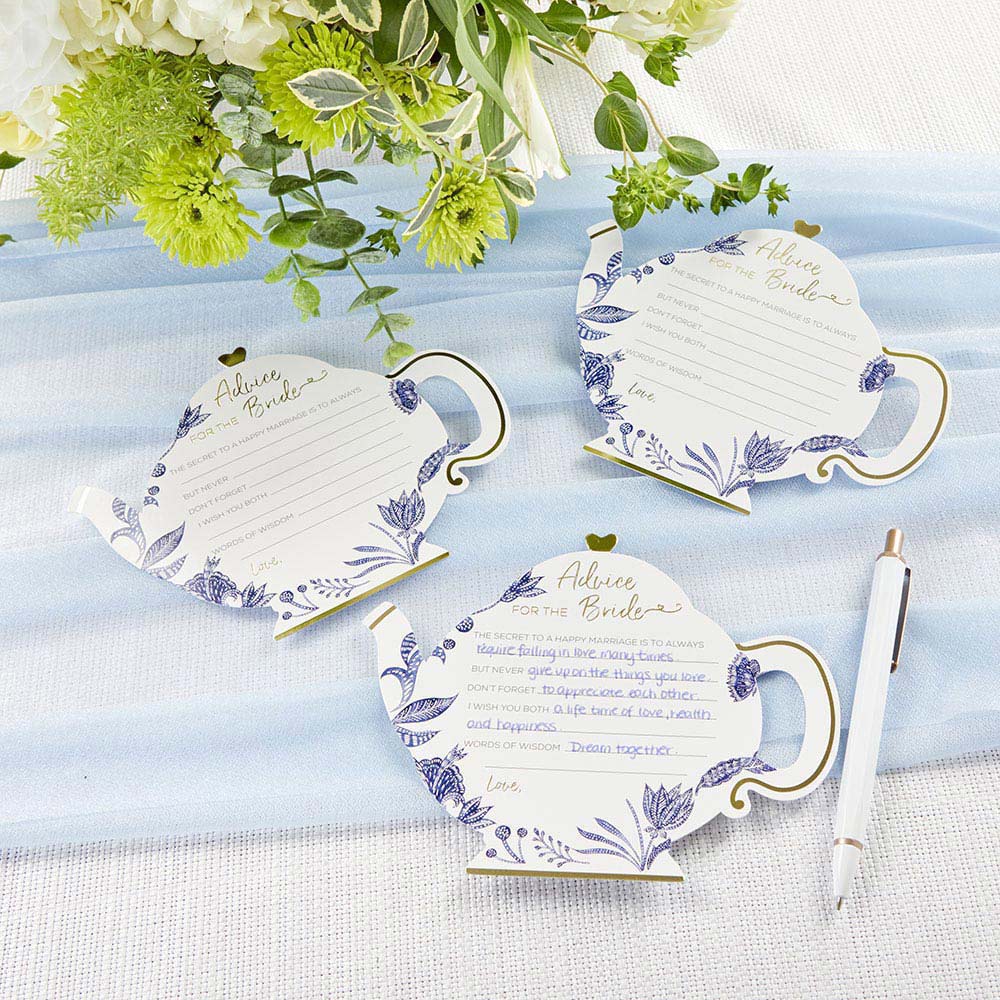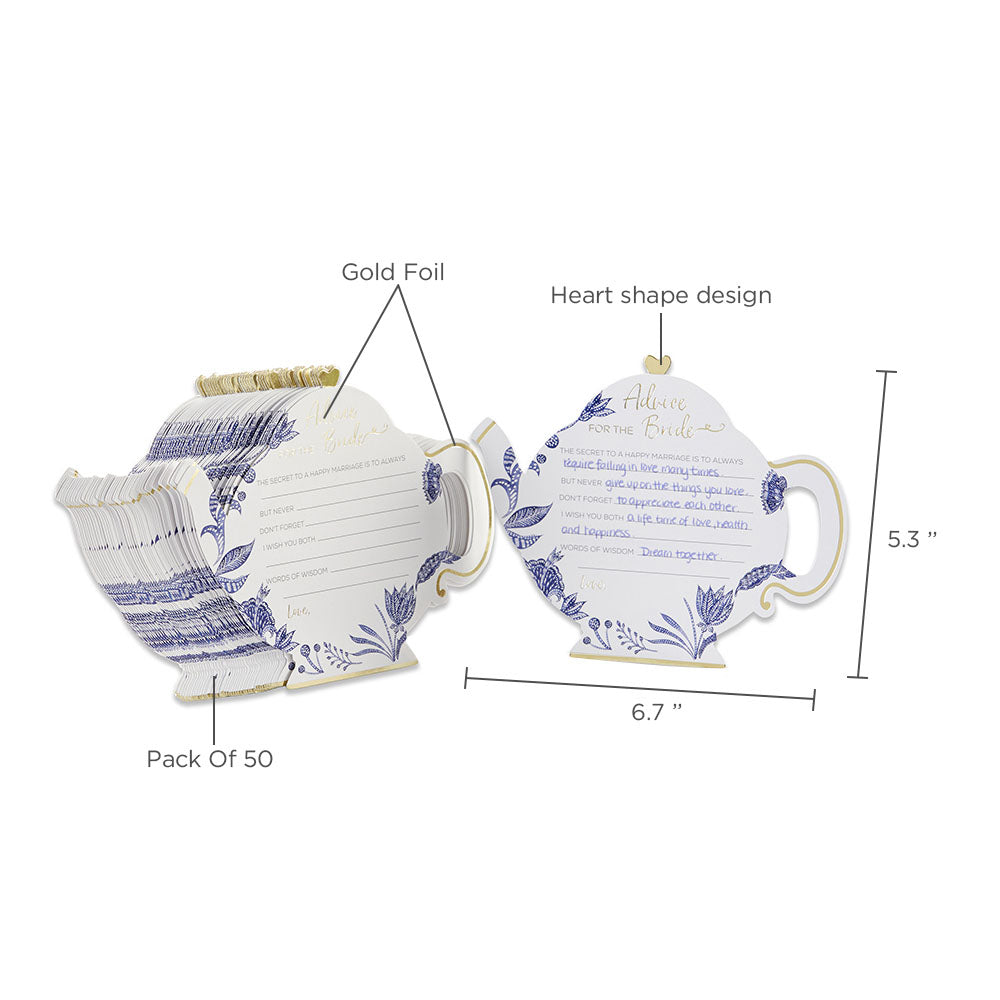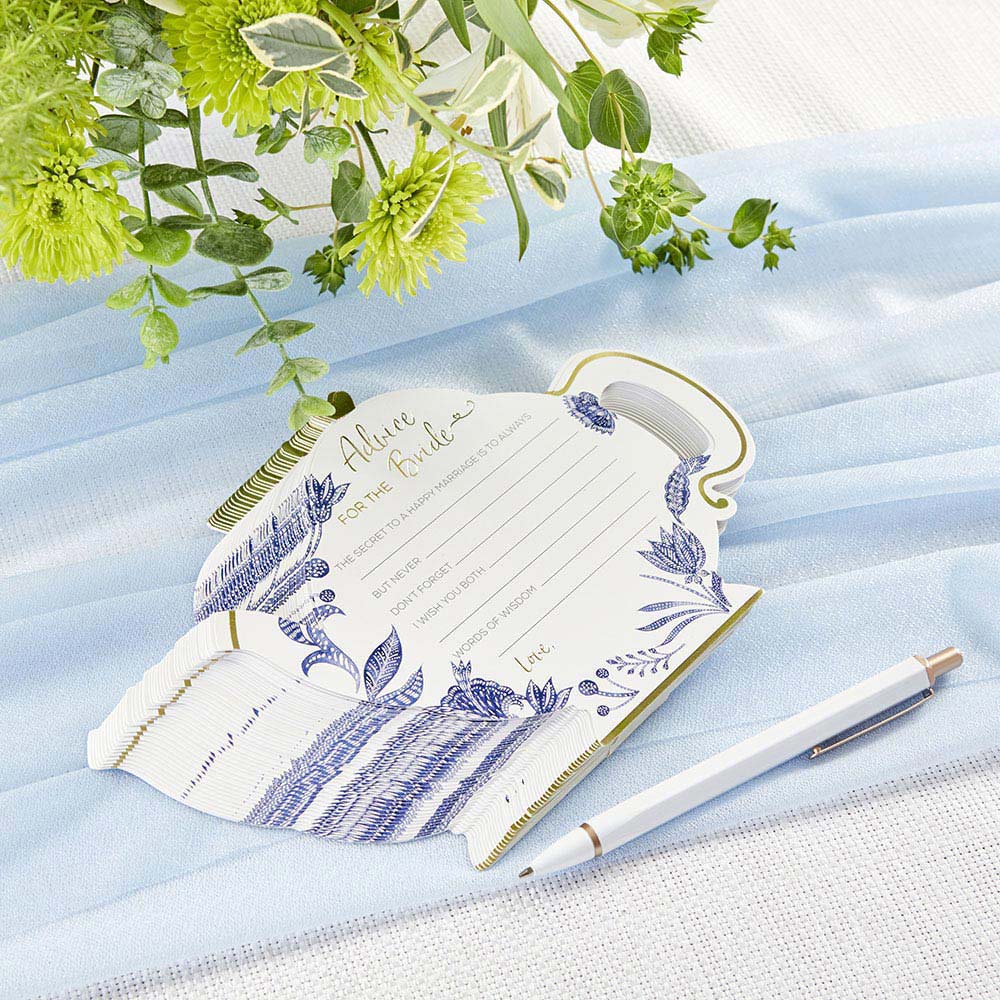 Our teapot-shaped Blue Willow Wedding Advice Cards are made of the highest quality card stock to ensure that the bride and groom will be able to make these wedding advice cards heirlooms that will be cherished for years to come. We wanted to make a way for the family and friends of the bride and groom to really be able to have a part of their marriage, not just a guest at a celebration. Sold in a generous portion of 50, we designed our advice cards as a way for friends and family to leave words of love and encouragement that can help support a marriage on the good days and the tough days.
Words of wisdom as the newlywed's journey begins, sets the marital compass in the right direction for their lifelong commitment. And they look fabulous too! The vintage French country timeless design of the Blue Willow pattern with its blues and whites, paired with gold details really make our cards sui generis and as beautiful as your fine china.