Blue Willow Wedding Survival Kit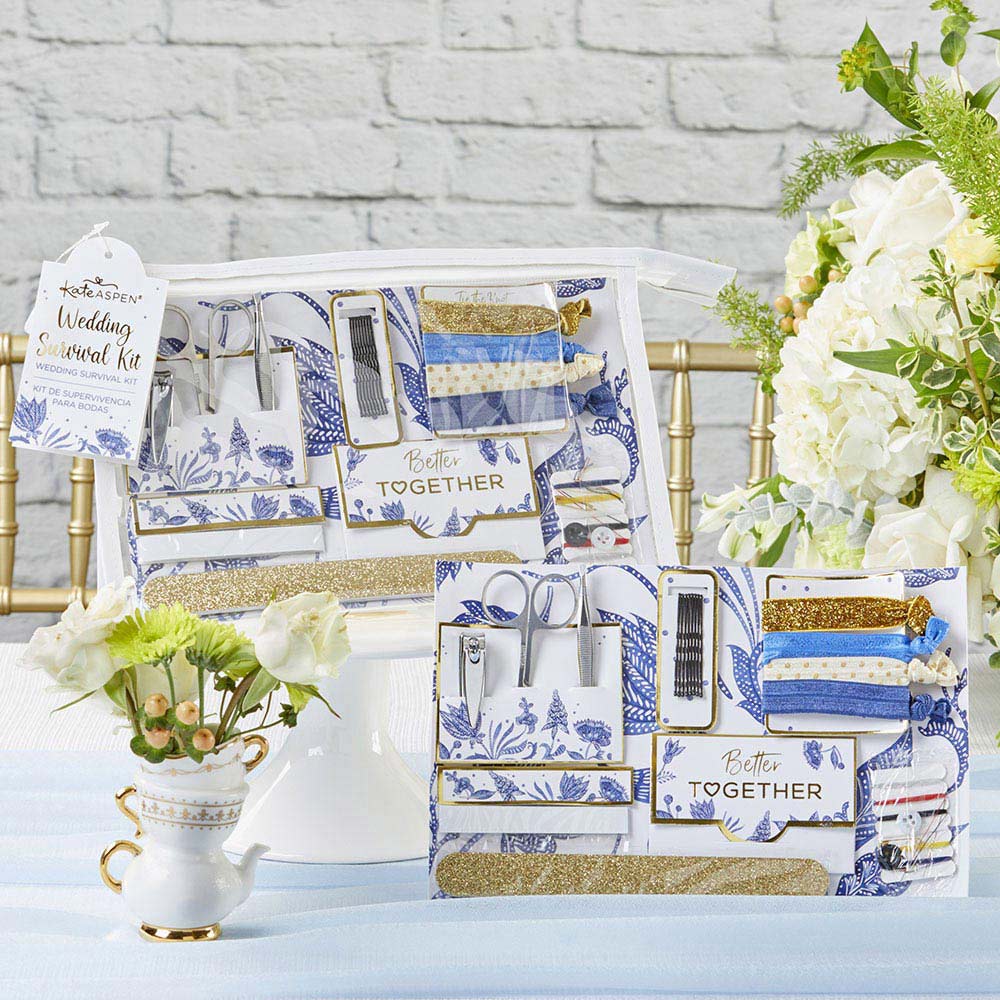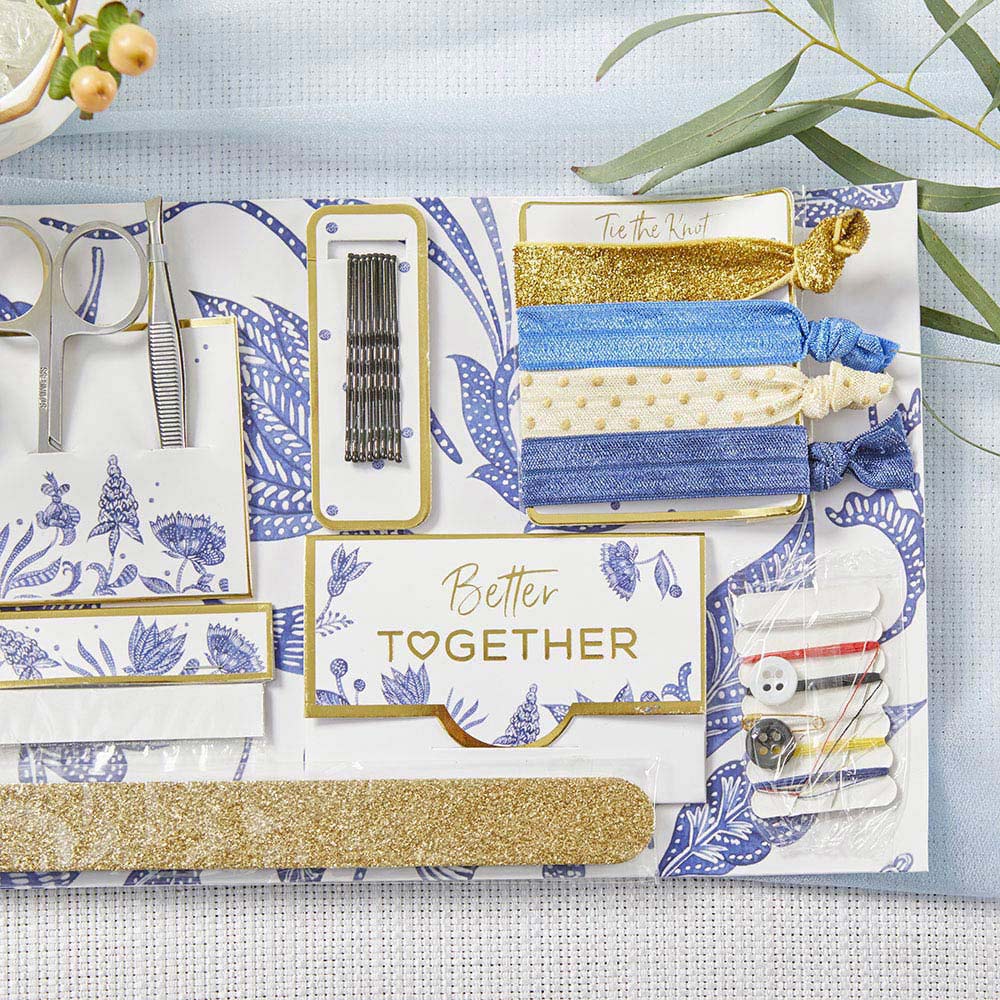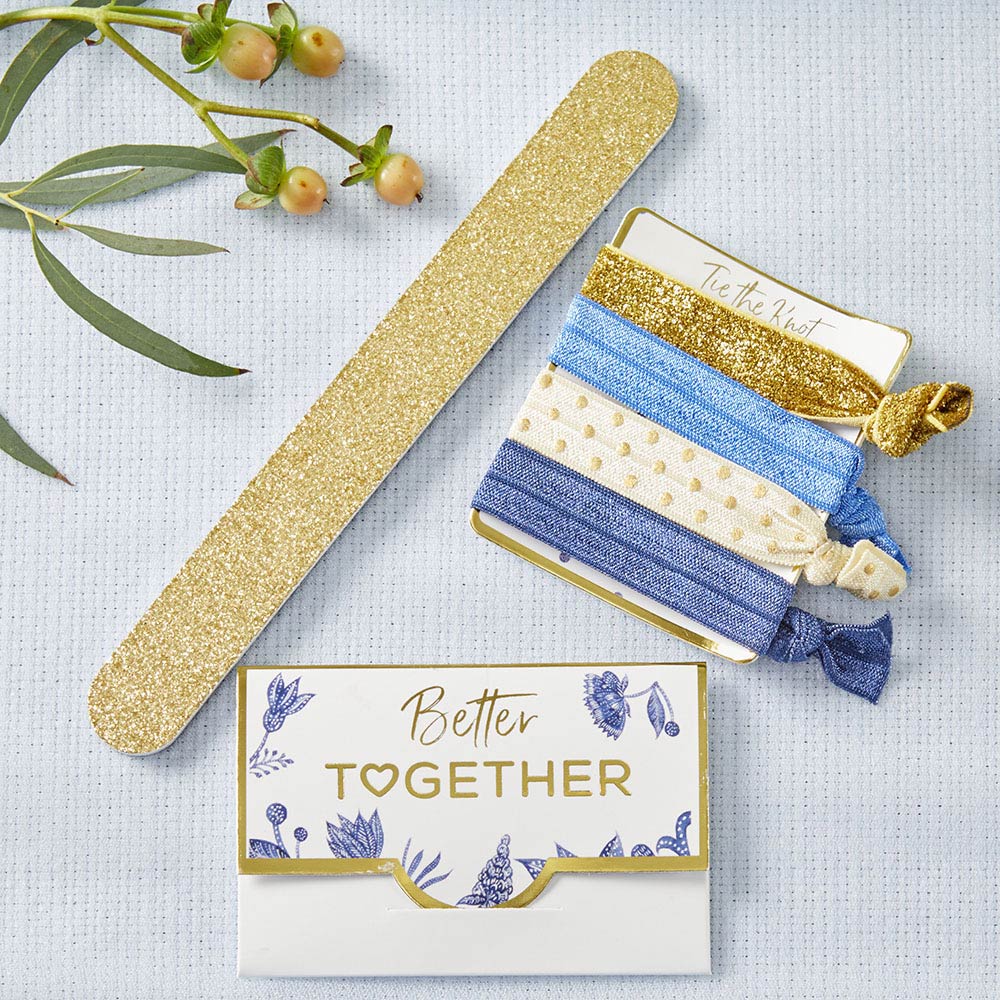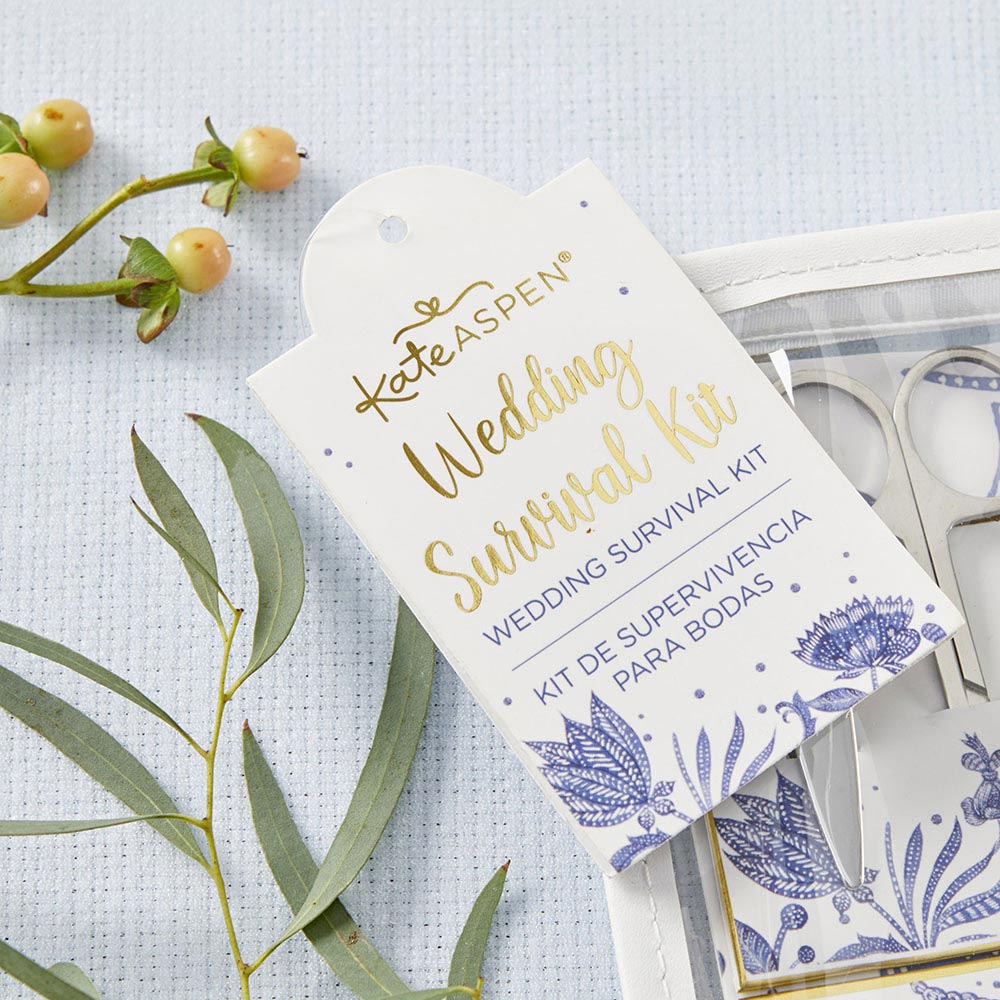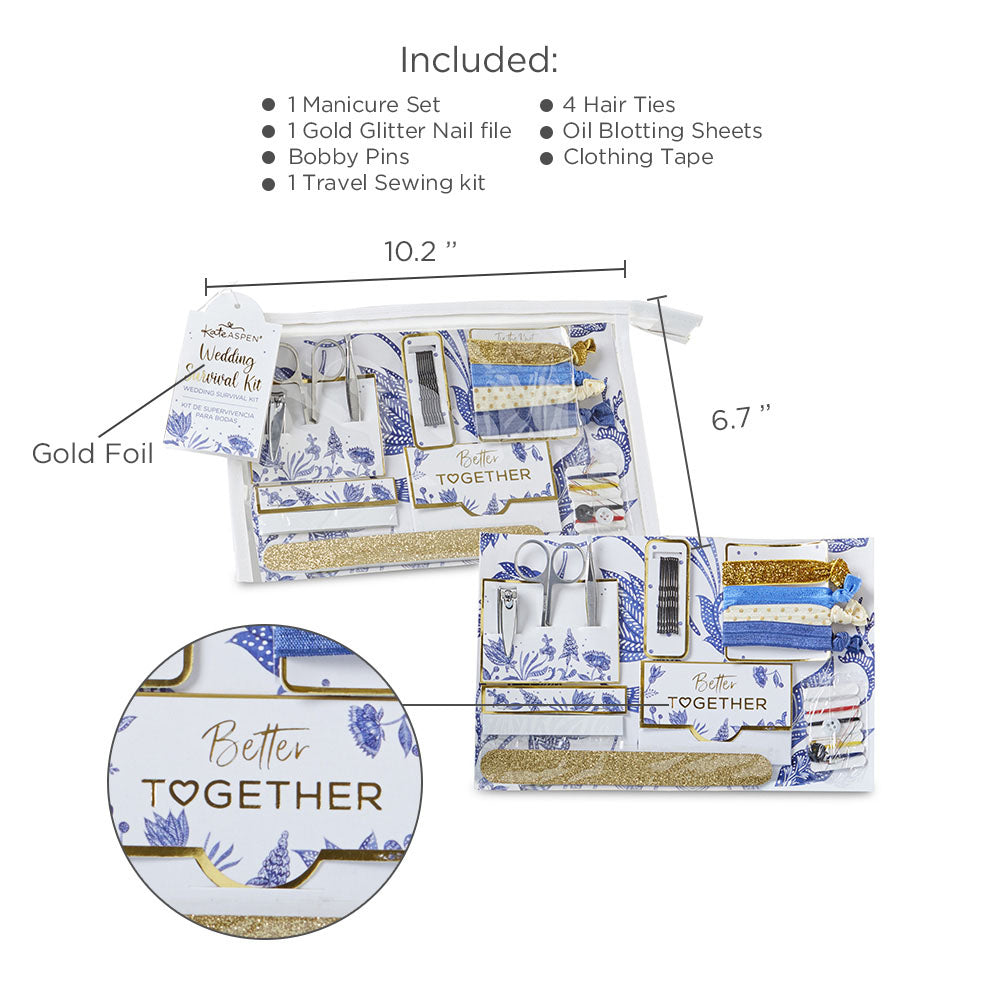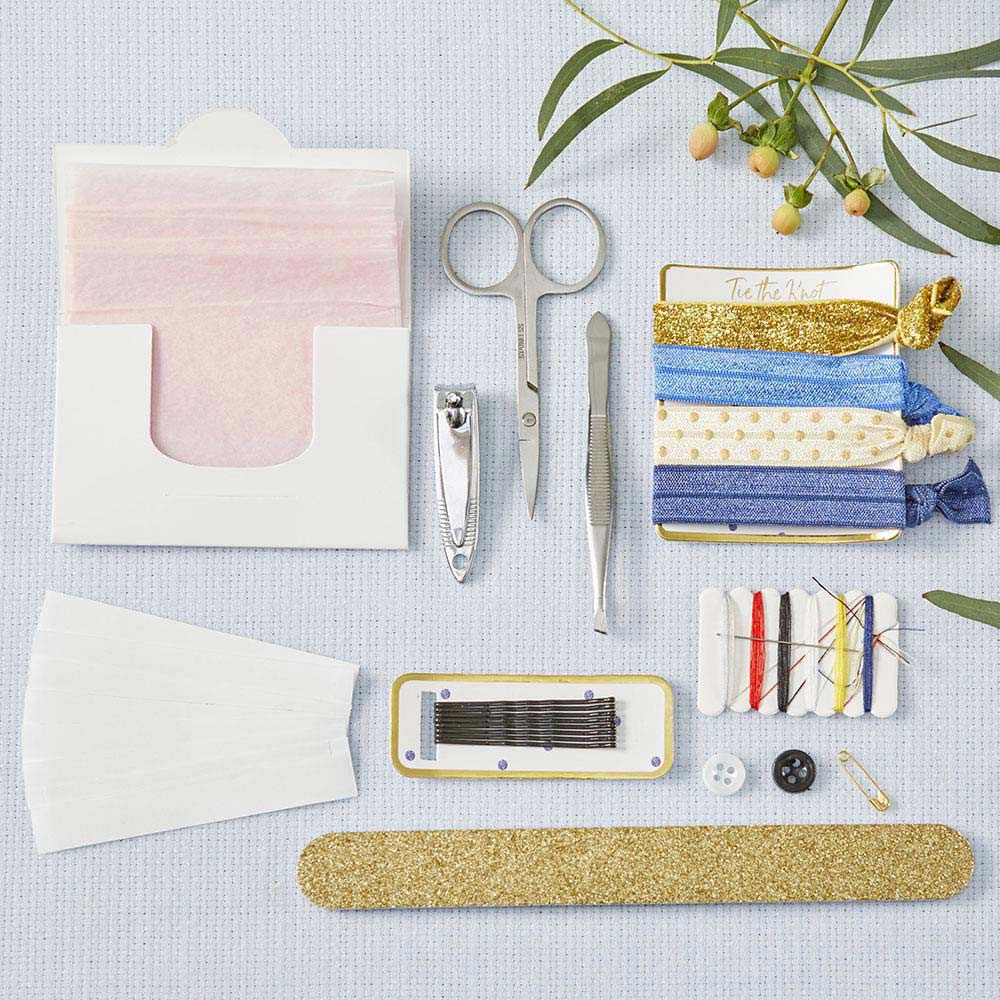 Serenity is in the bag! Our Blue Willow Wedding Survival Kit is the perfect in a pinch emergency kit that can help you solve so many problems that may pop up. Packed with a full line-up of essentials that includes no-line hair ties, oil blotting sheets, a gold glitter nail file that will last, clothing tape, travel sewing kit, and more. All bundled in a clear acrylic bag with a zipper so nothing goes missing. Plus, there's additional space for other personalized emergency items so everyone is equipped for the day's adventure. We added in our Blue Willow vintage design in blue and white with gold accents that really make it a beautiful and practical gift.
These make an incredibly thoughtful gift for the bride or bridesmaid at the bridal shower, bachelorette party, or even the morning of the Big Day! Rest assured that the gift you give your friends and family will not only be something that they will love the look of but also will be able to use often with the added bonus of a travel case that can keep everything together for all future adventures.