Blue Willow Wedding Table Numbers (1-25)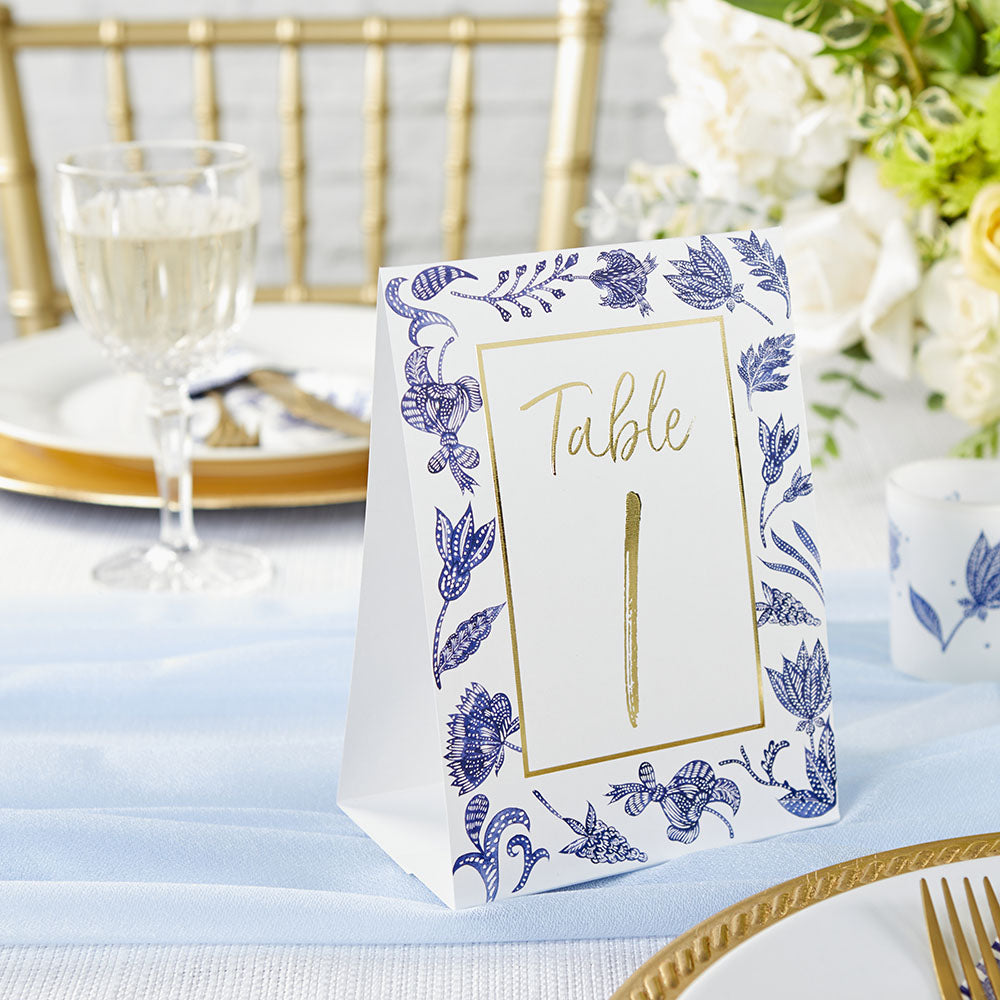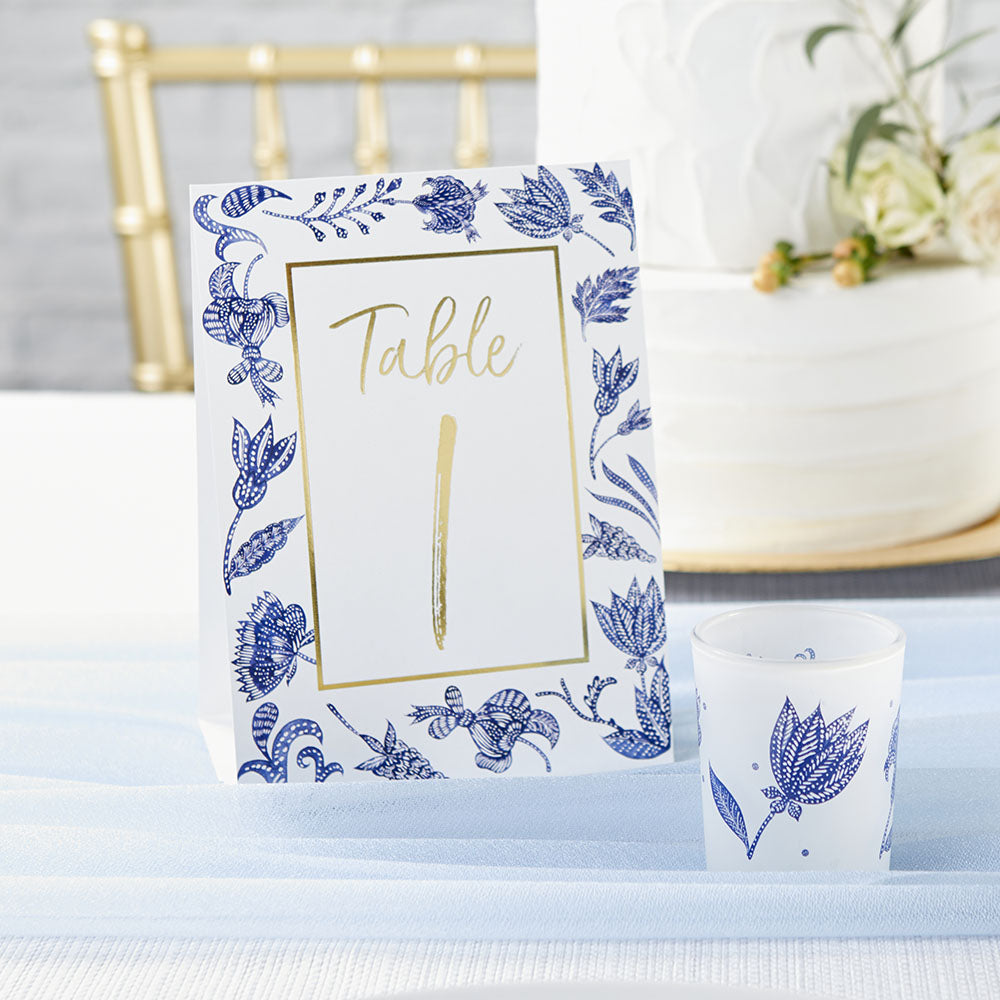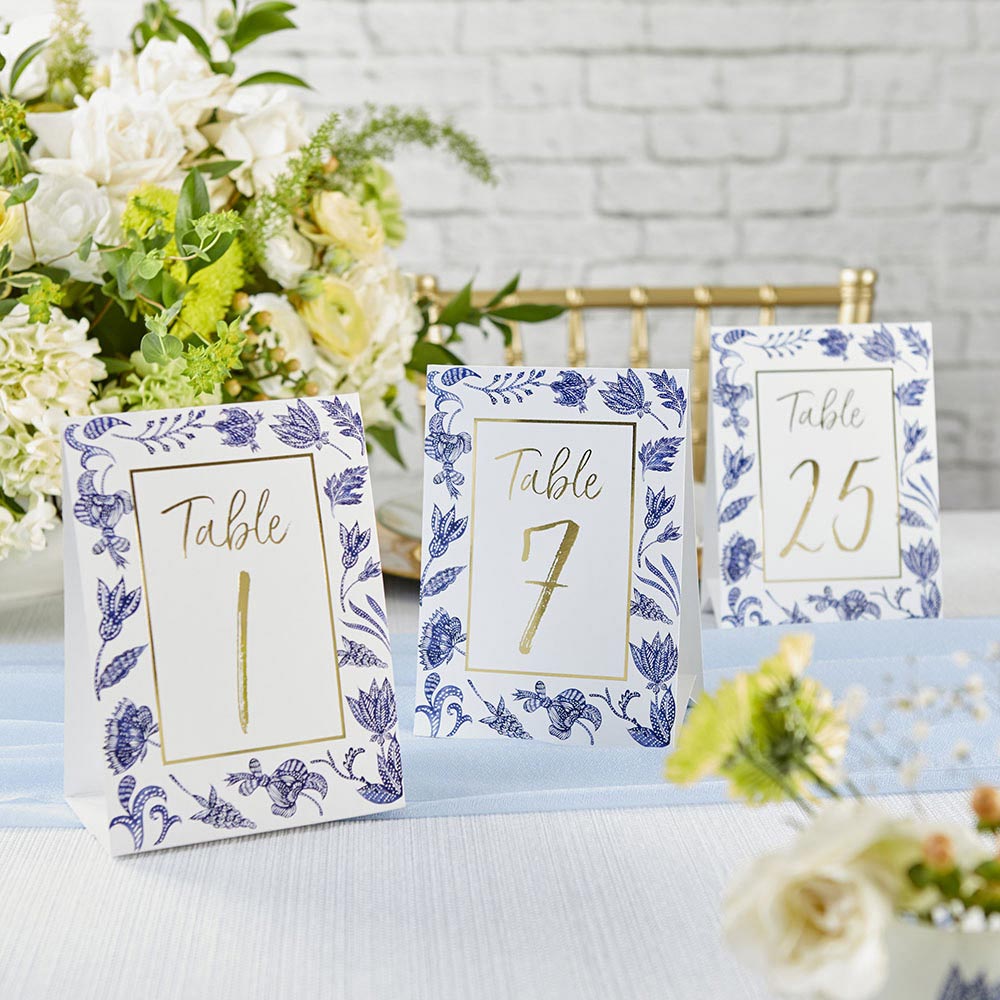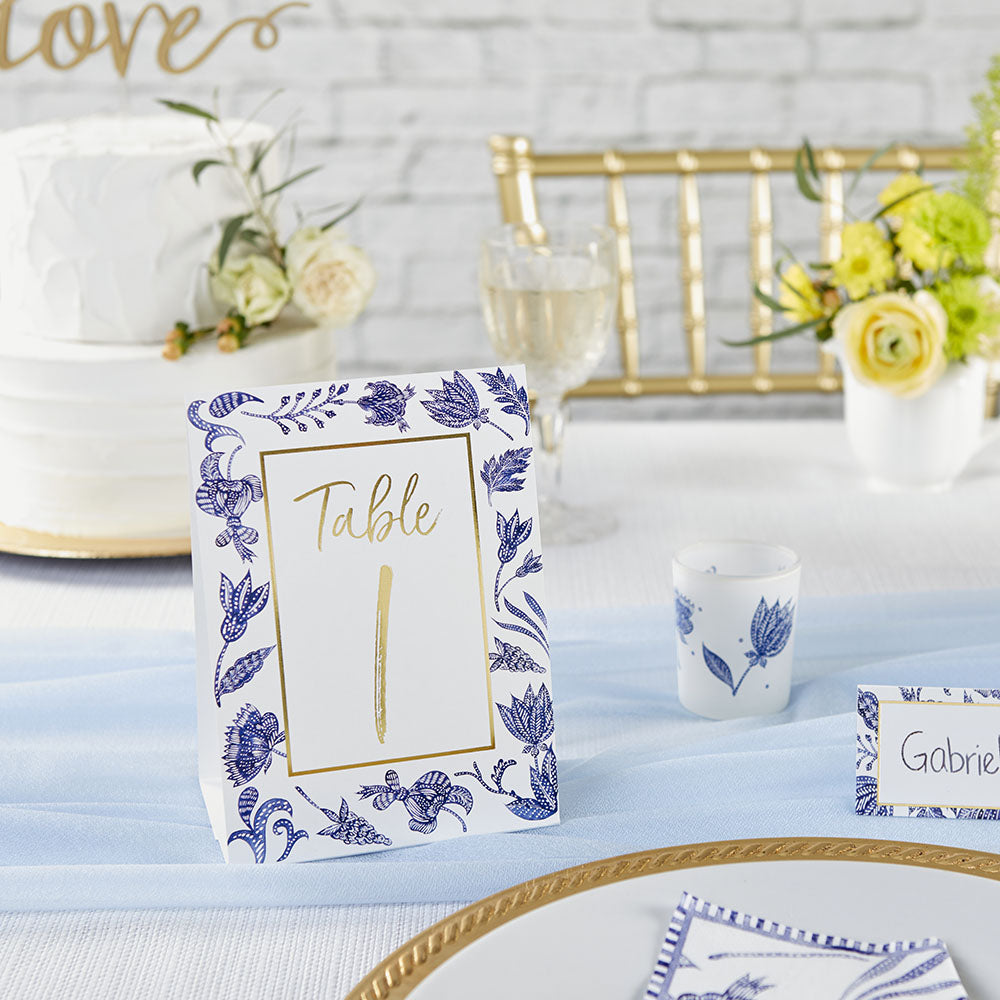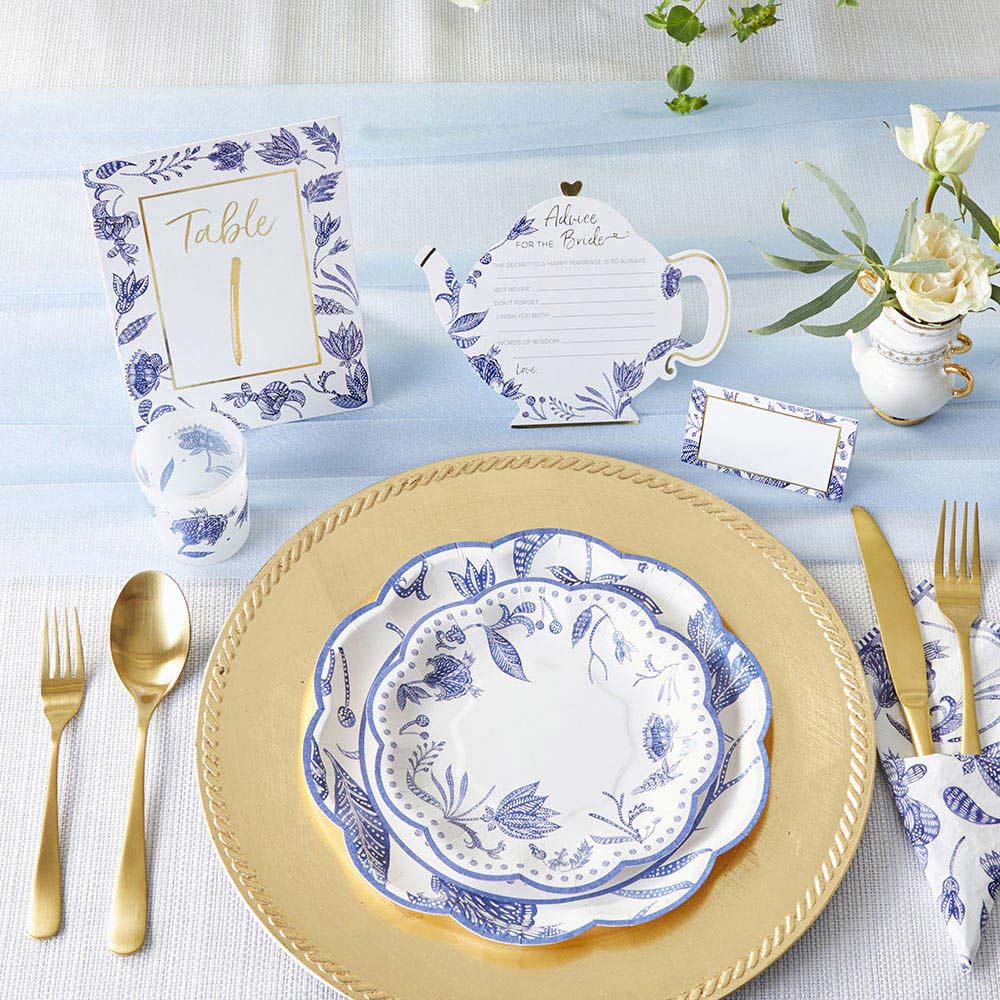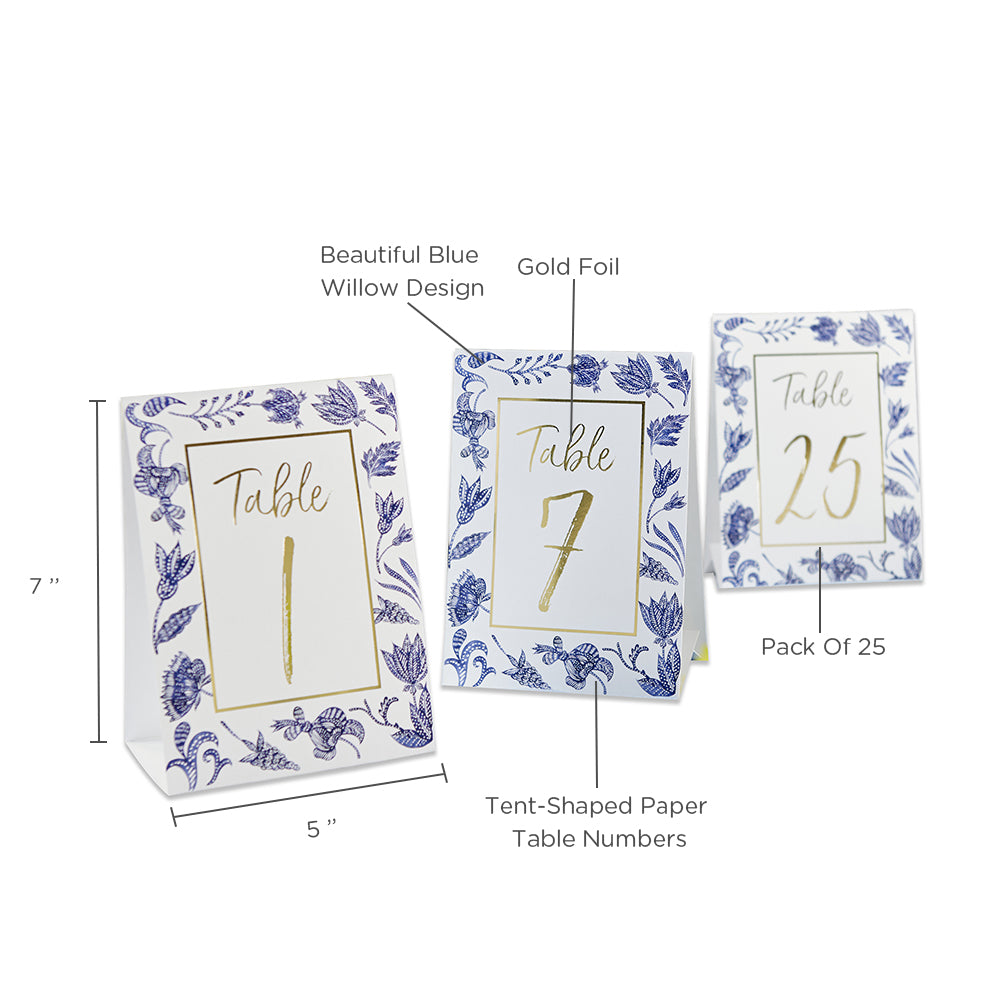 Just like Kate Aspen, our Blue Willow Wedding Table Numbers (1-25) are perfect for celebrating all occasions! We use the finest quality card stock to make sure you can store our table numbers and use them for years to come. Whether you are hosting your neighborhood card game, throwing a baby shower for your bestie, or having a big Sunday brunch you will find yourself reaching for your classy fine china design table numbers to help your guest navigate your party. They will not only remind you of your special day, but they will make even the most ordinary of events extraordinary.
Helping to guide your guest to their correct table for assigned seating, or organizing food stations encourages easy flow and facilitates a good time for your guests and for the host too. Plus being a generous 5x7 size makes them easy to see, but also easy to store away for future events.