Boho 2 Ply Paper Napkins (Set of 30)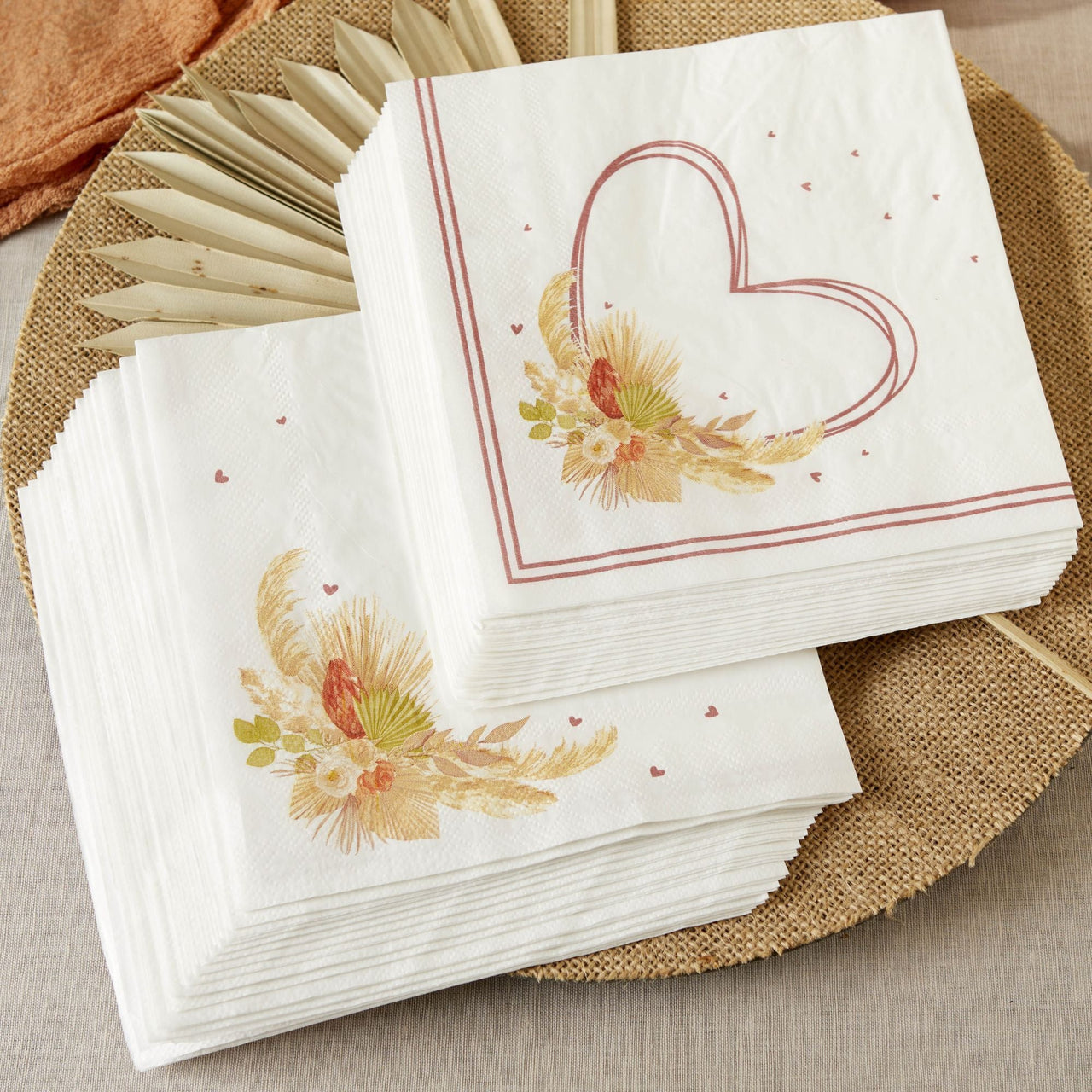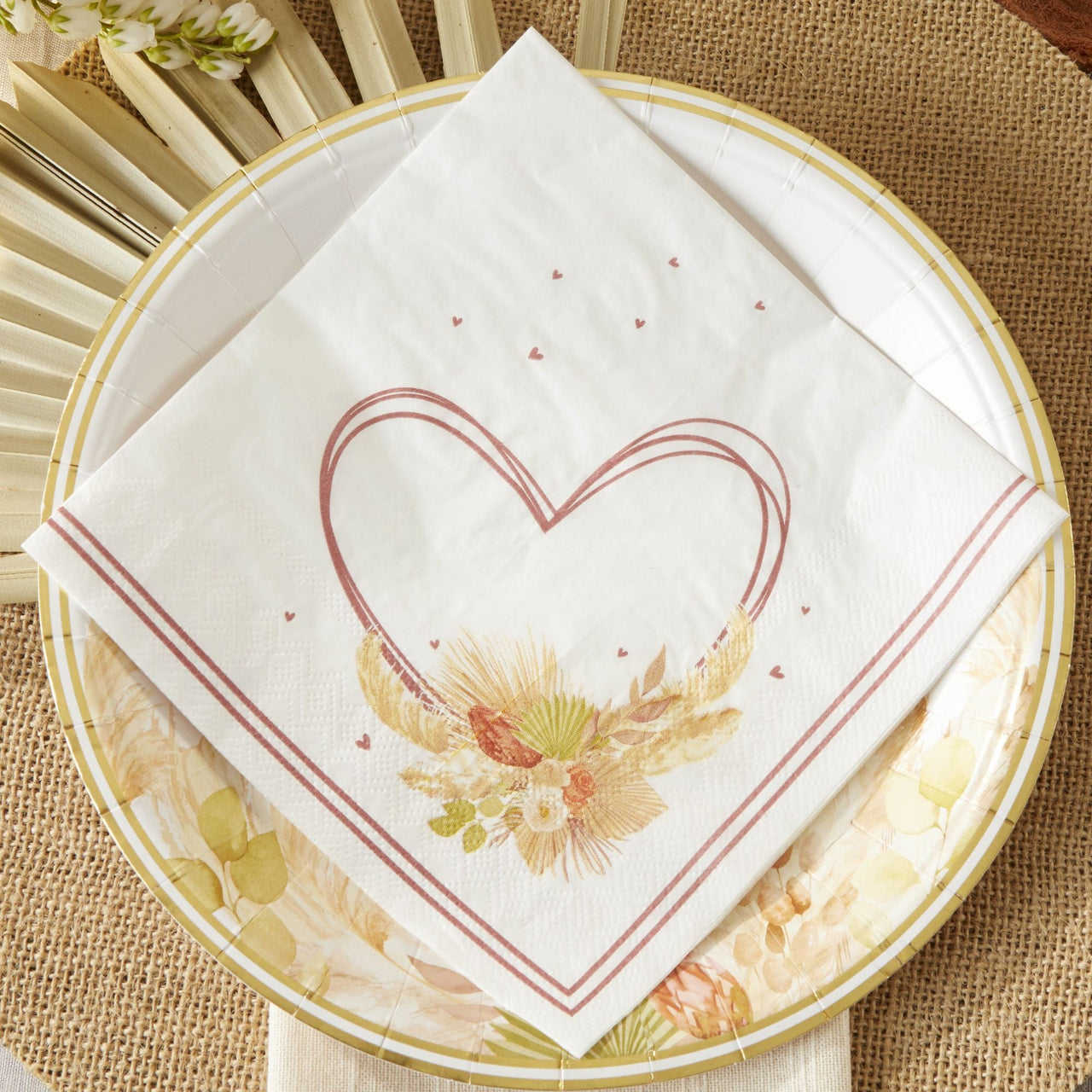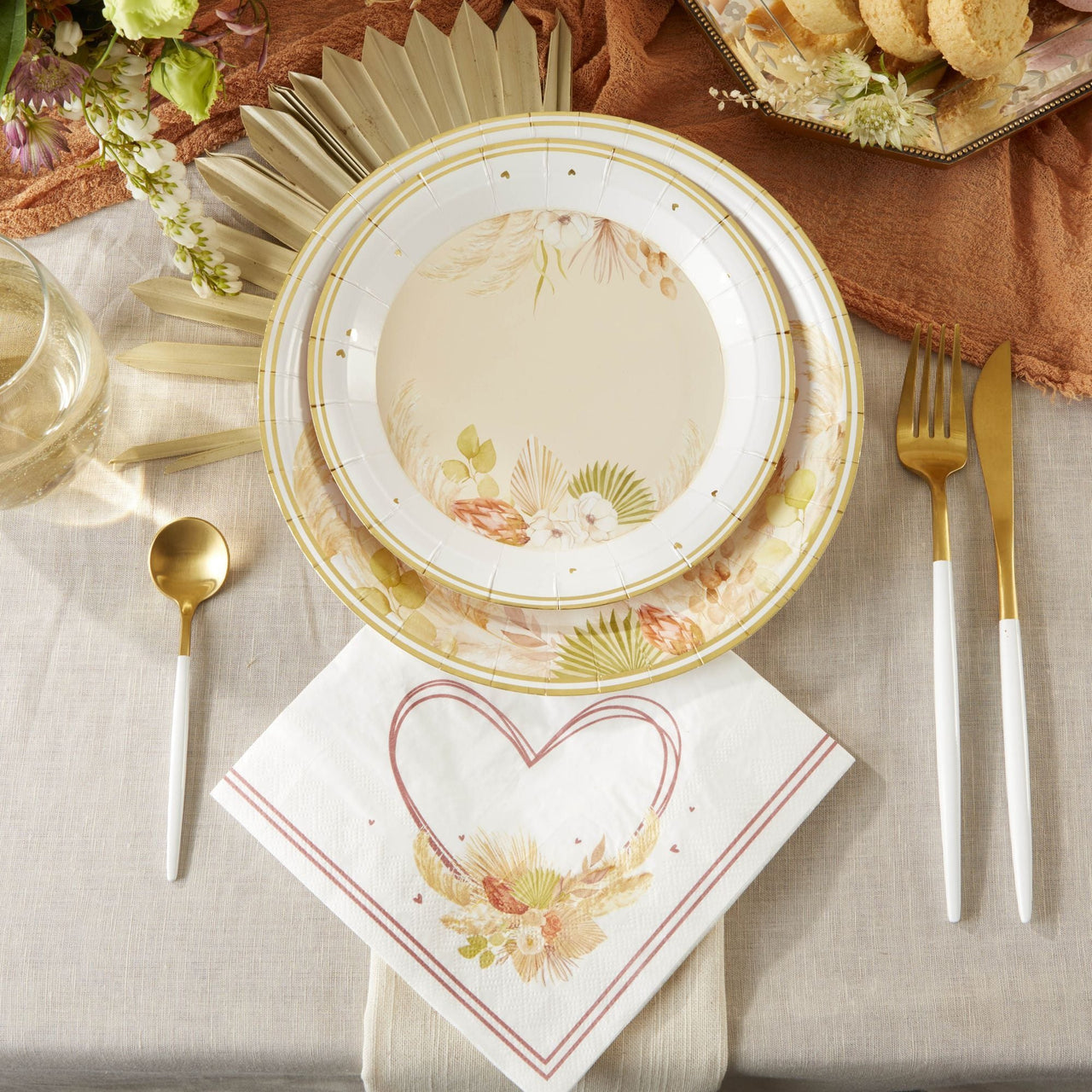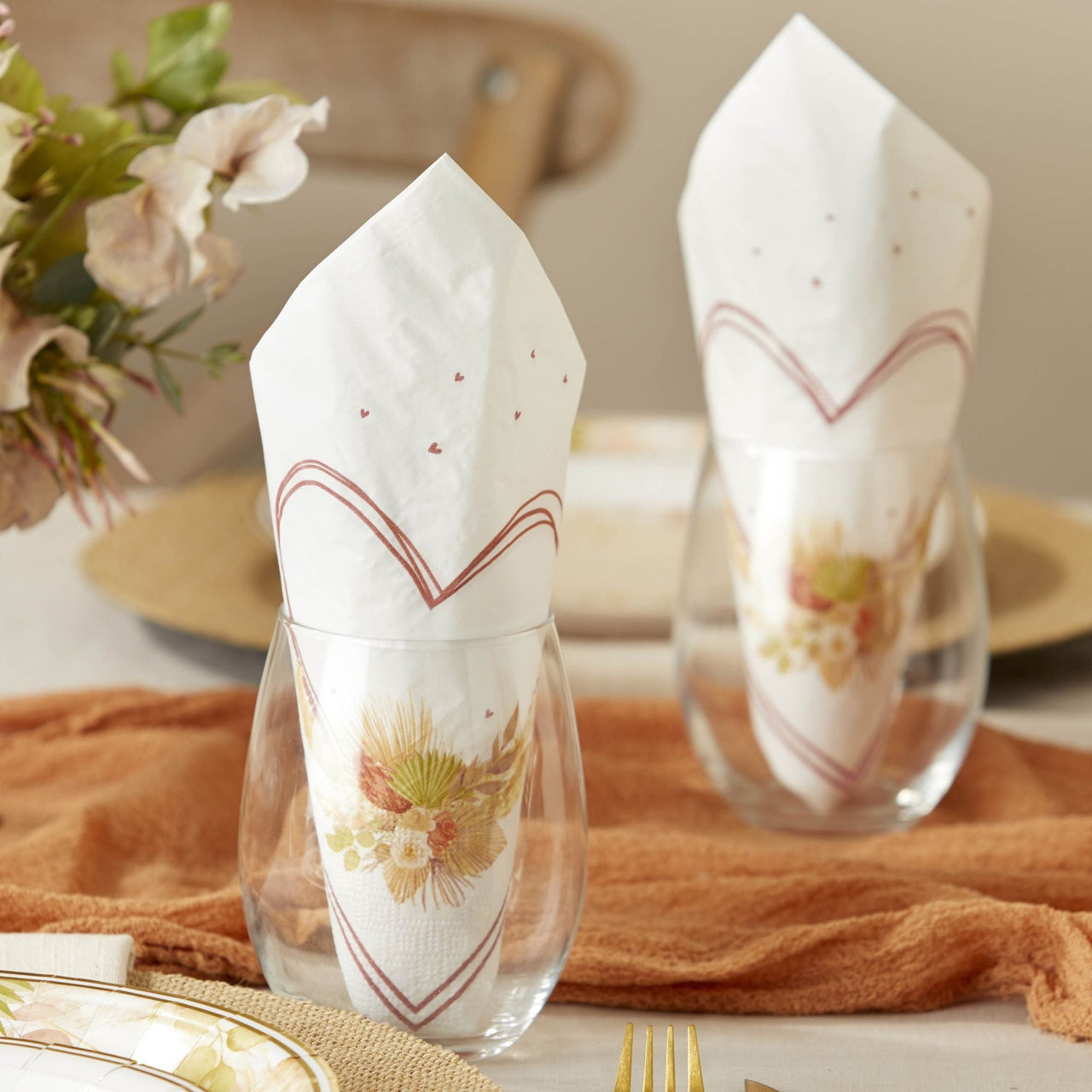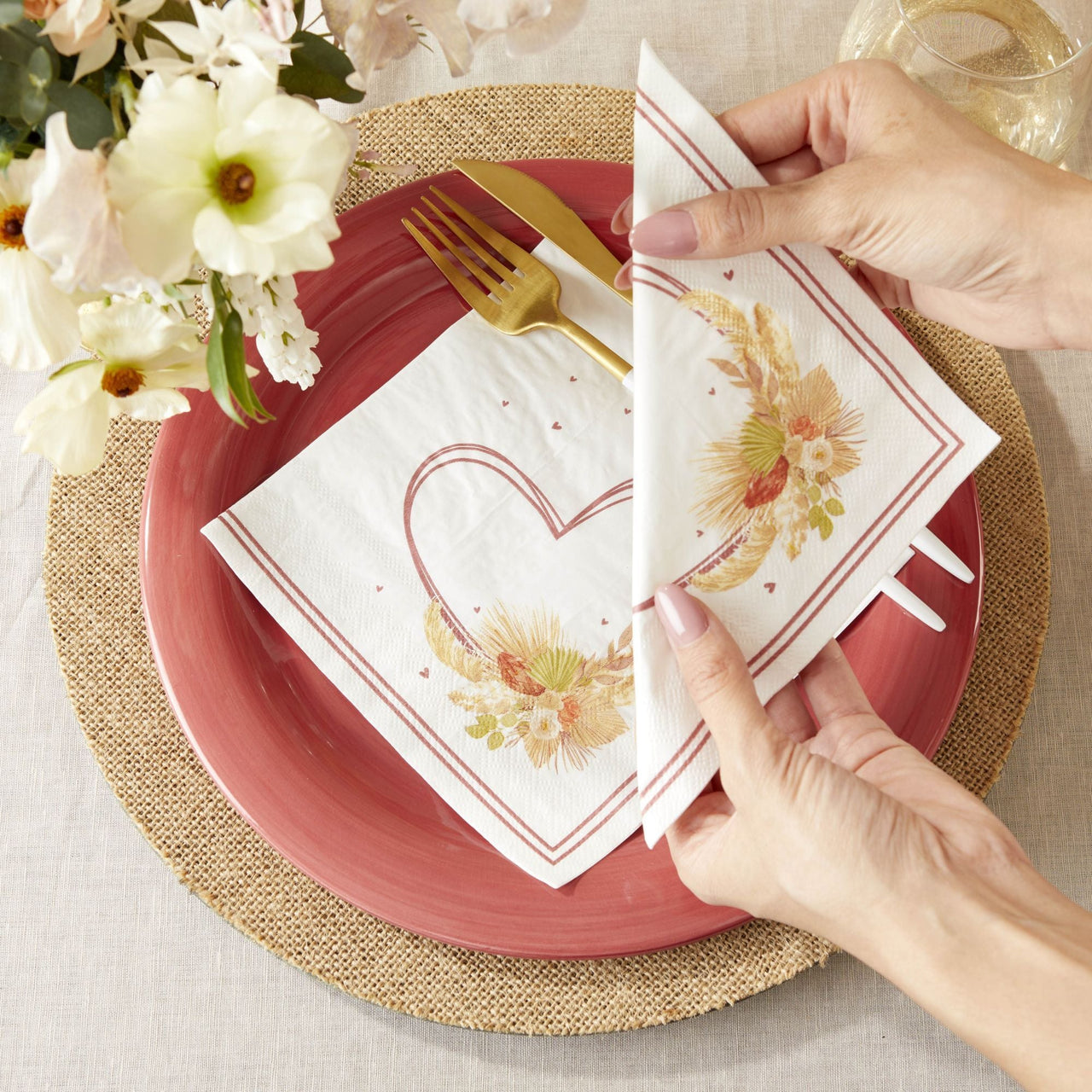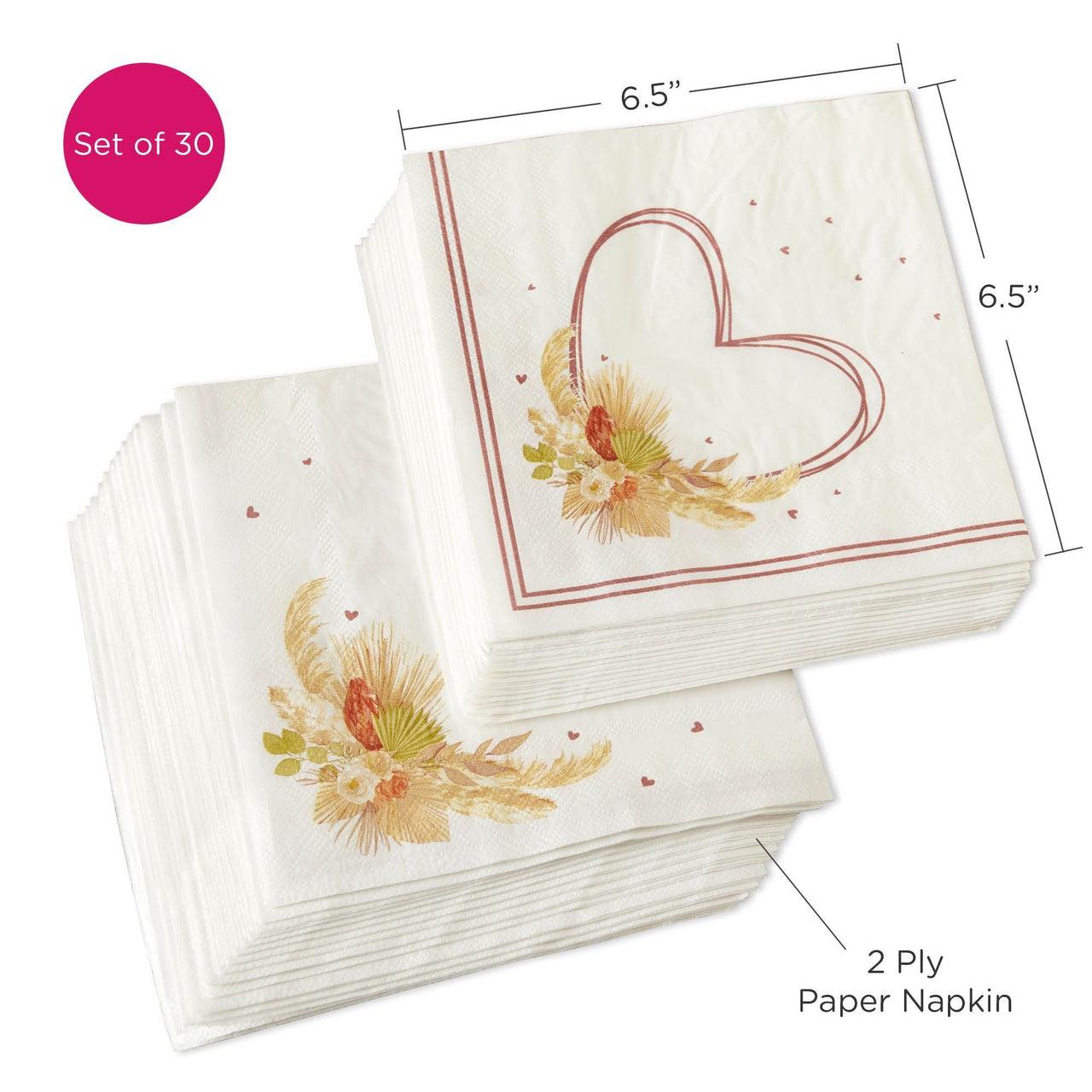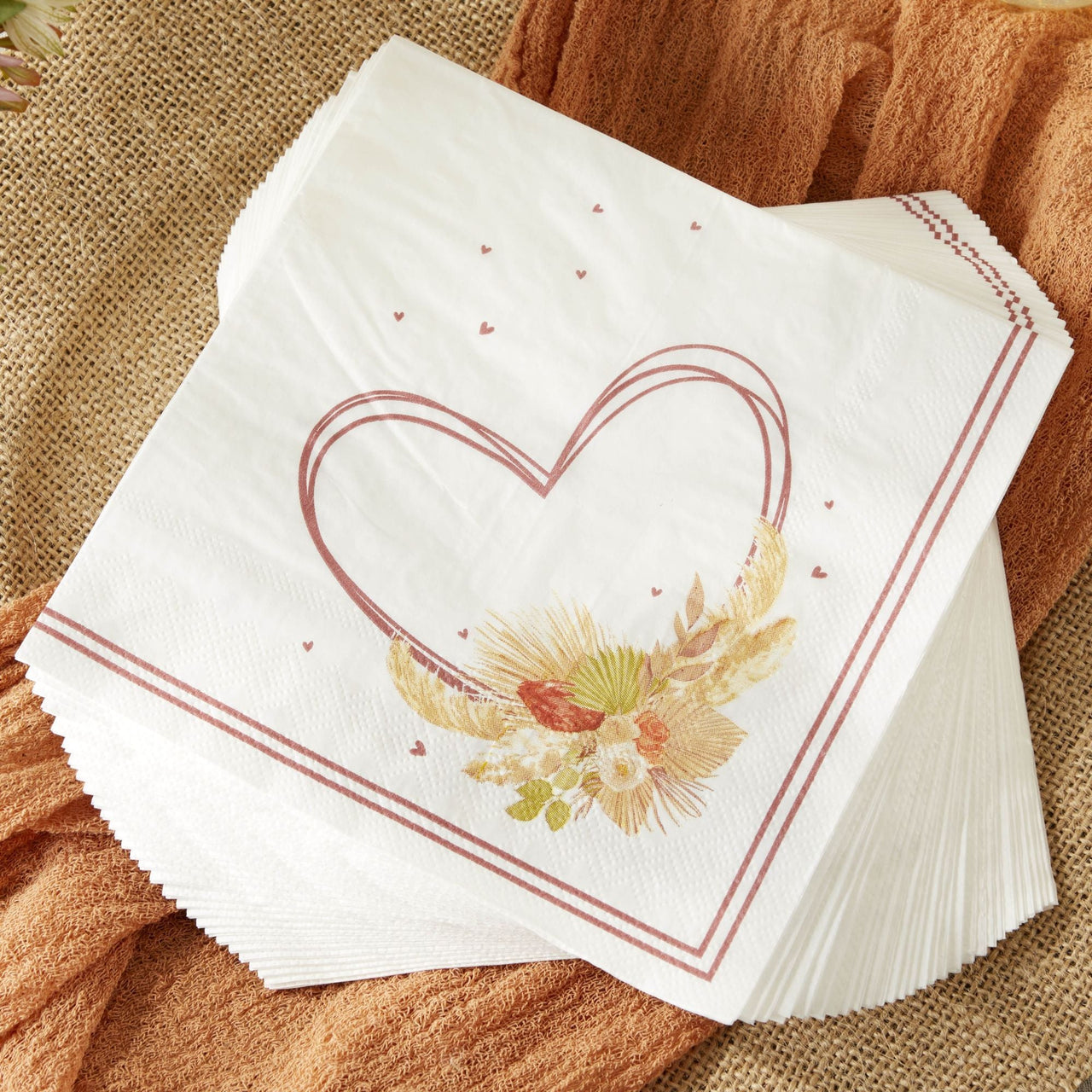 Napkins are a staple for your tableware that can be often overlooked, but it will be hard to forget with the Boho 2 Ply Paper Napkins by Kate Aspen. Bridal showers, wedding showers, and even engagement parties are perfect events to showcase these beautiful napkins. You can feel the love while using them. There is a large lined heart on one side with some floral hints as well as some smaller hearts. The same side also has a matching partial border to tie it all together. The other side of the napkin has a similar floral arrangement in the corner as well as some more smaller hearts scattered along.
They are decorative paper napkins which means they are printed on disposable material. Guests can wipe up their mess and then simply throw away the napkin when they are done. No more washing cloth napkins, or worrying about stains. As cocktail napkins, they make for great coasters to keep rings off of your tables allowing you and your guests to enjoy their beverages. There are so many uses for this set of napkins, so all you need to figure out is the rest of your tableware. It will be the first step in completing your boho themed party. Buy yours today!