Boho 7 in. Premium Paper Plates (Set of 16)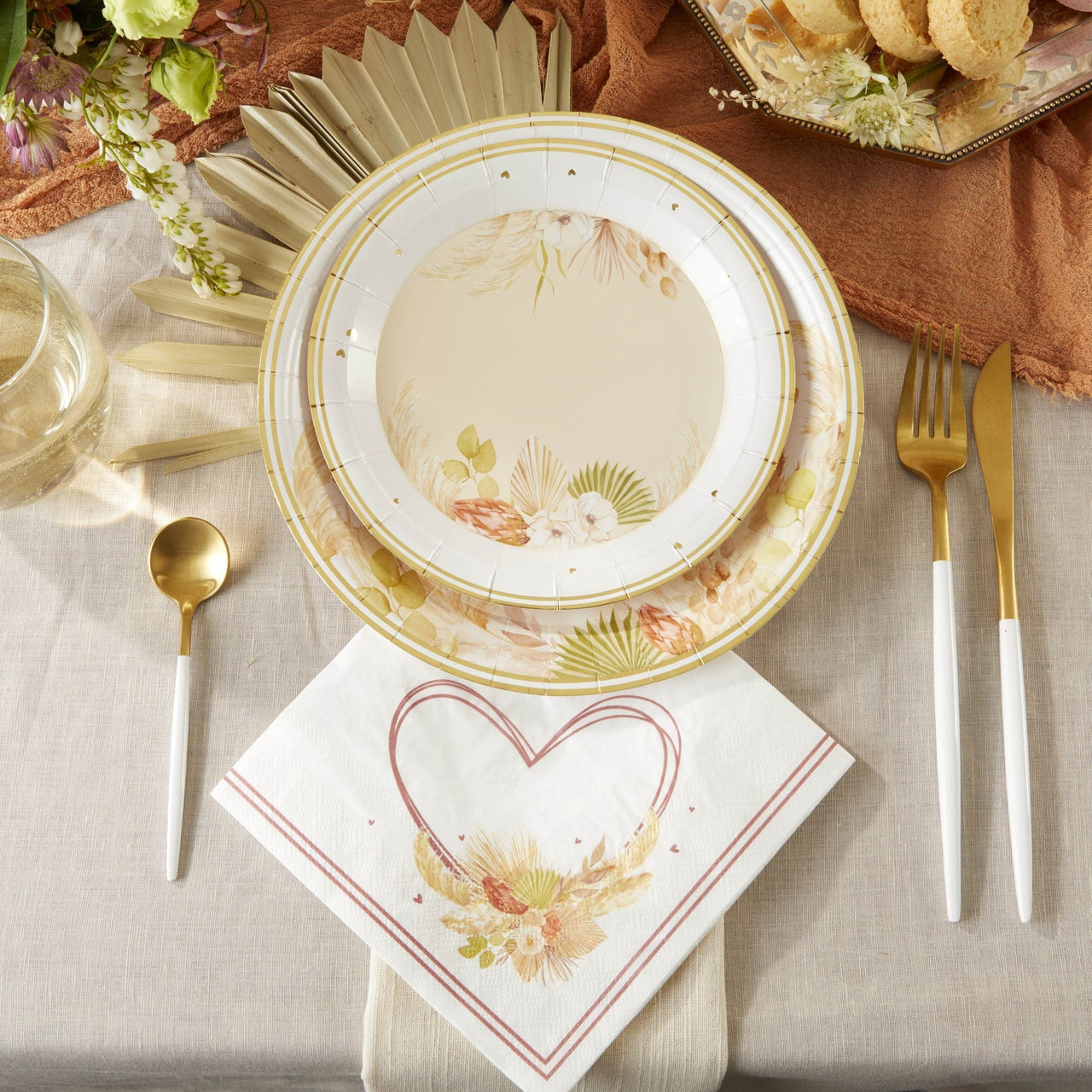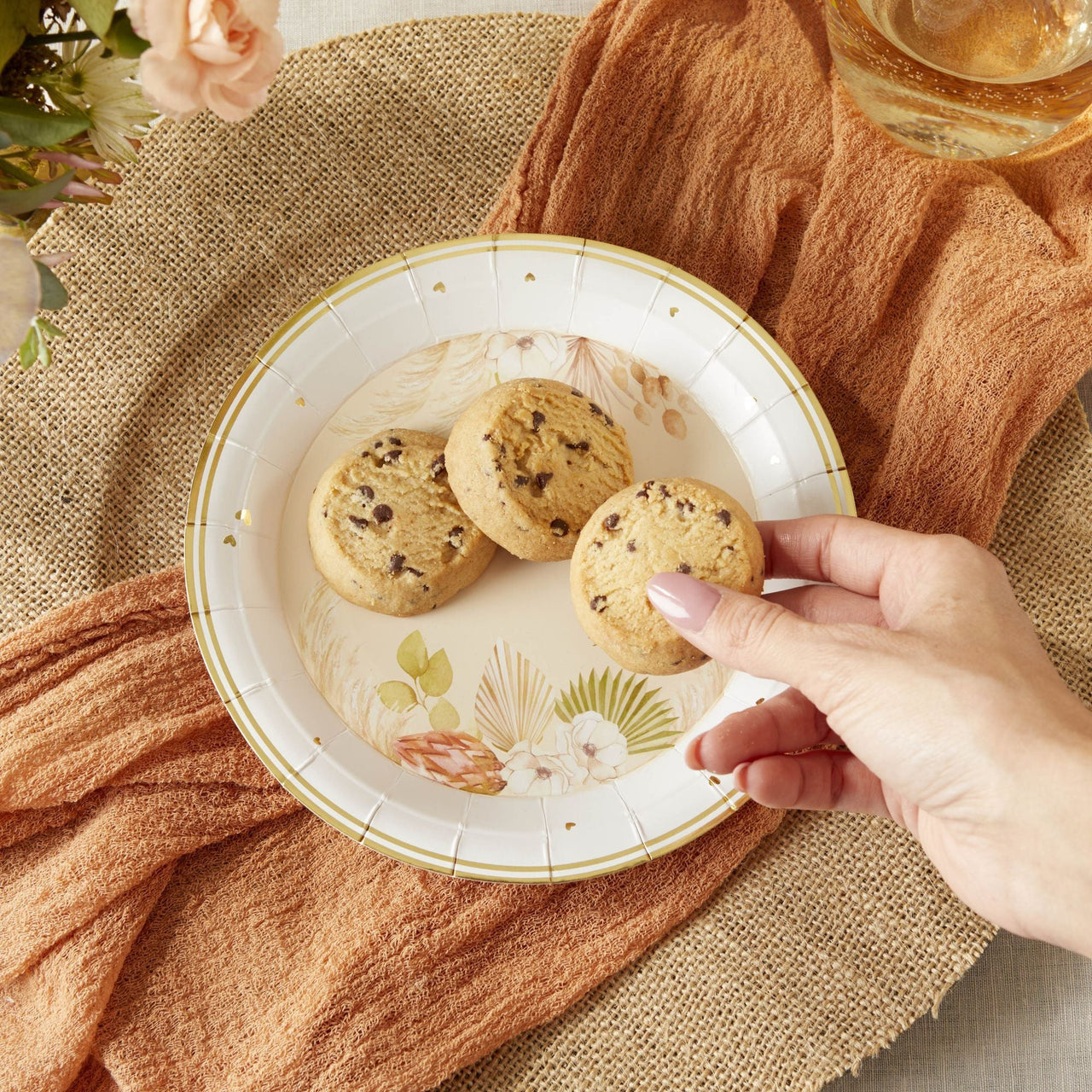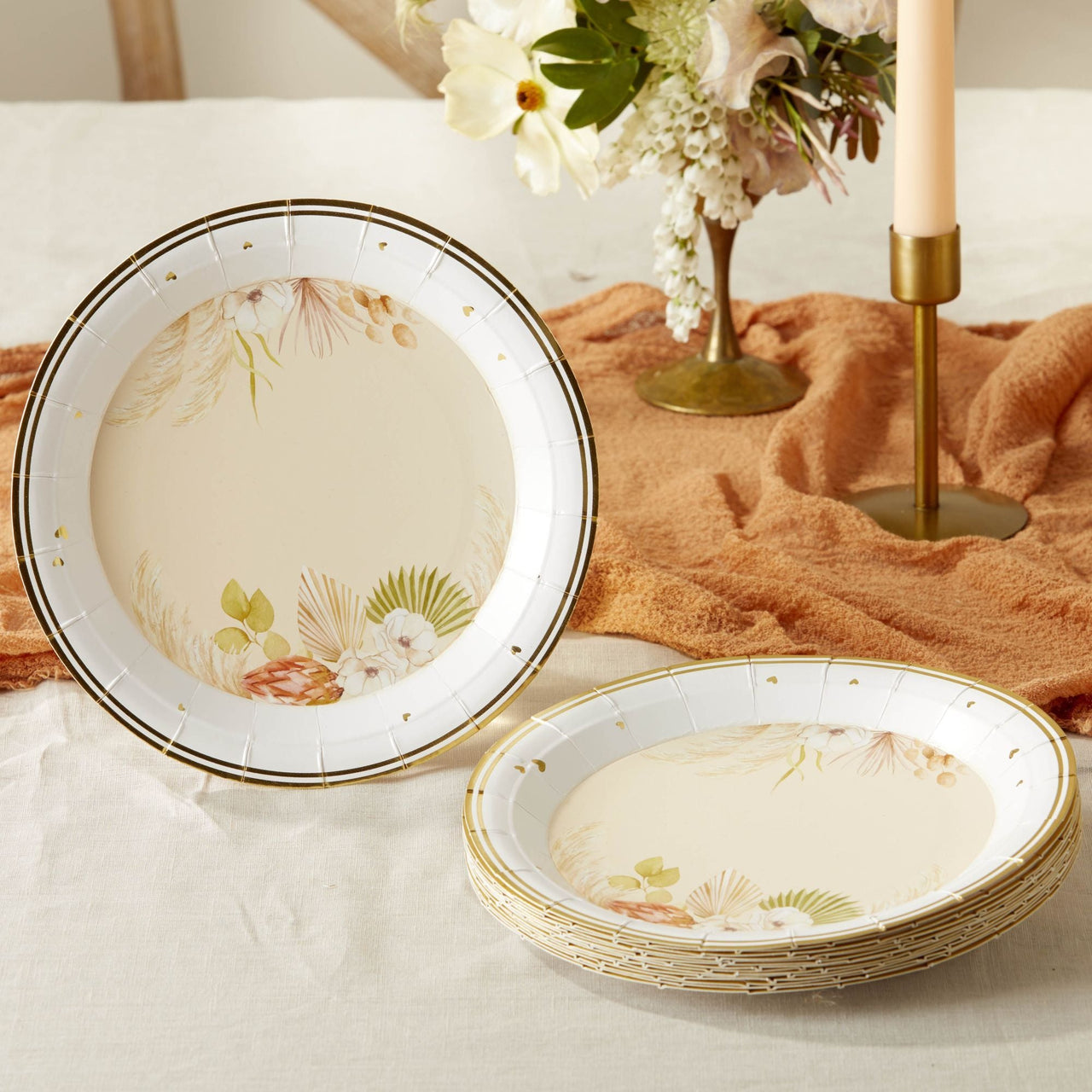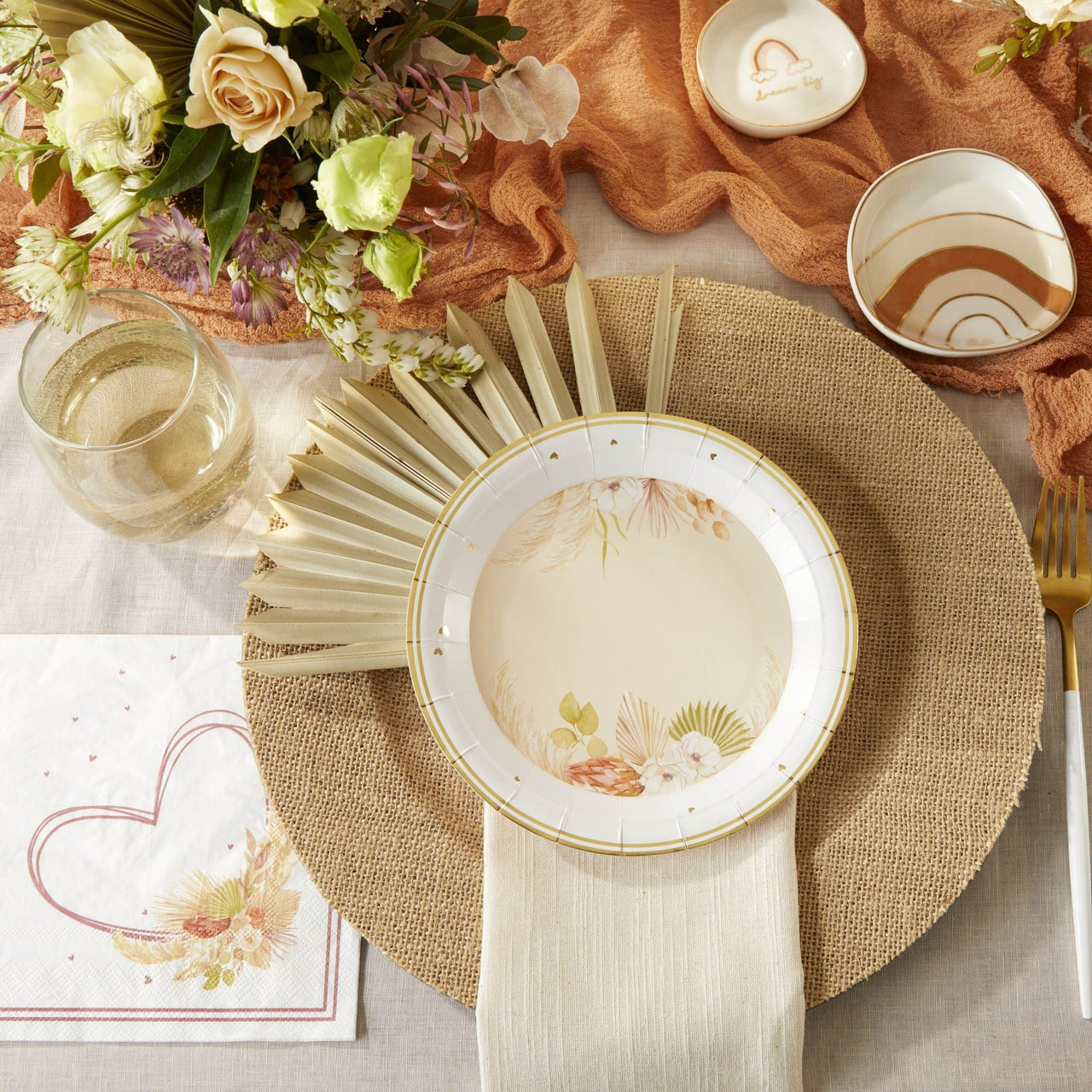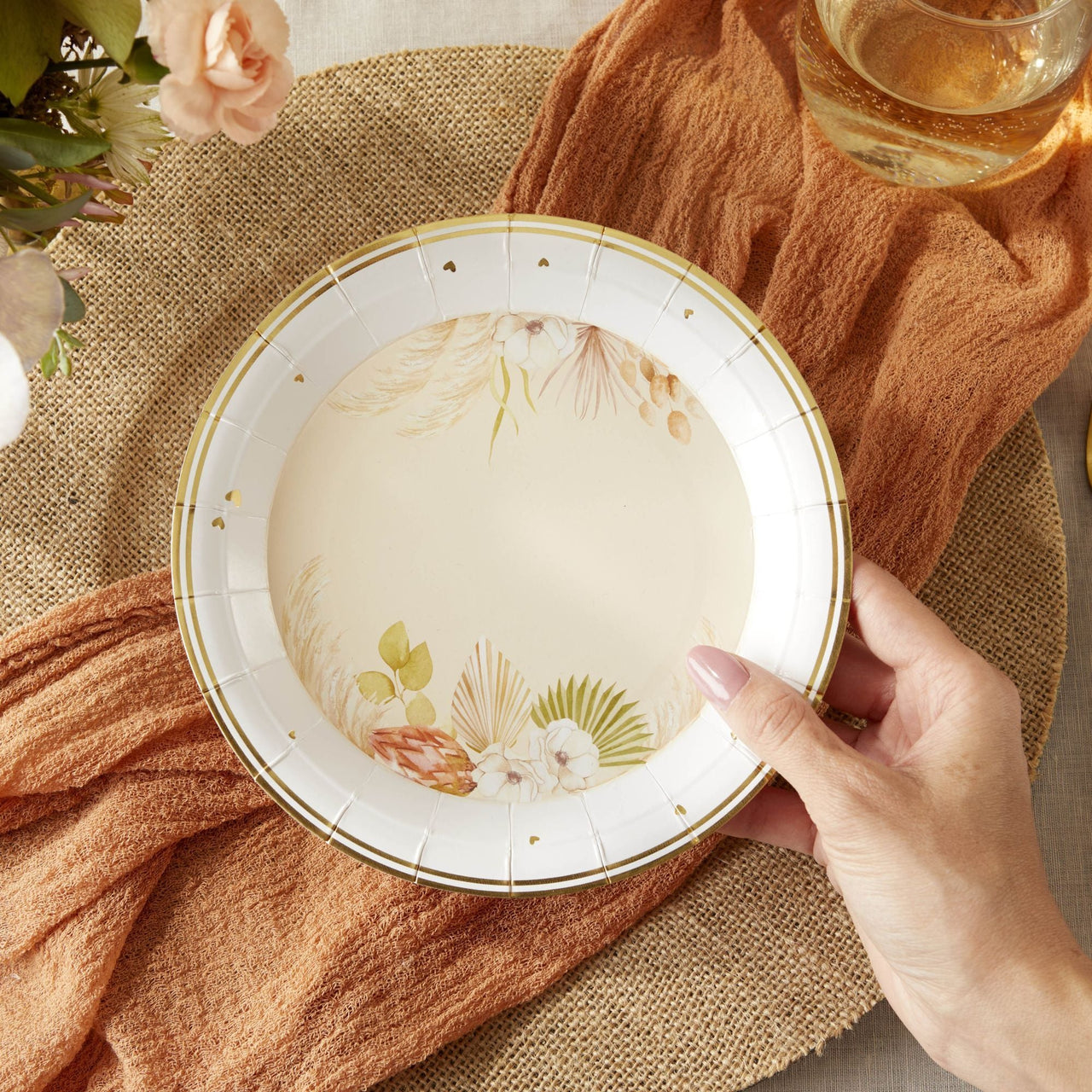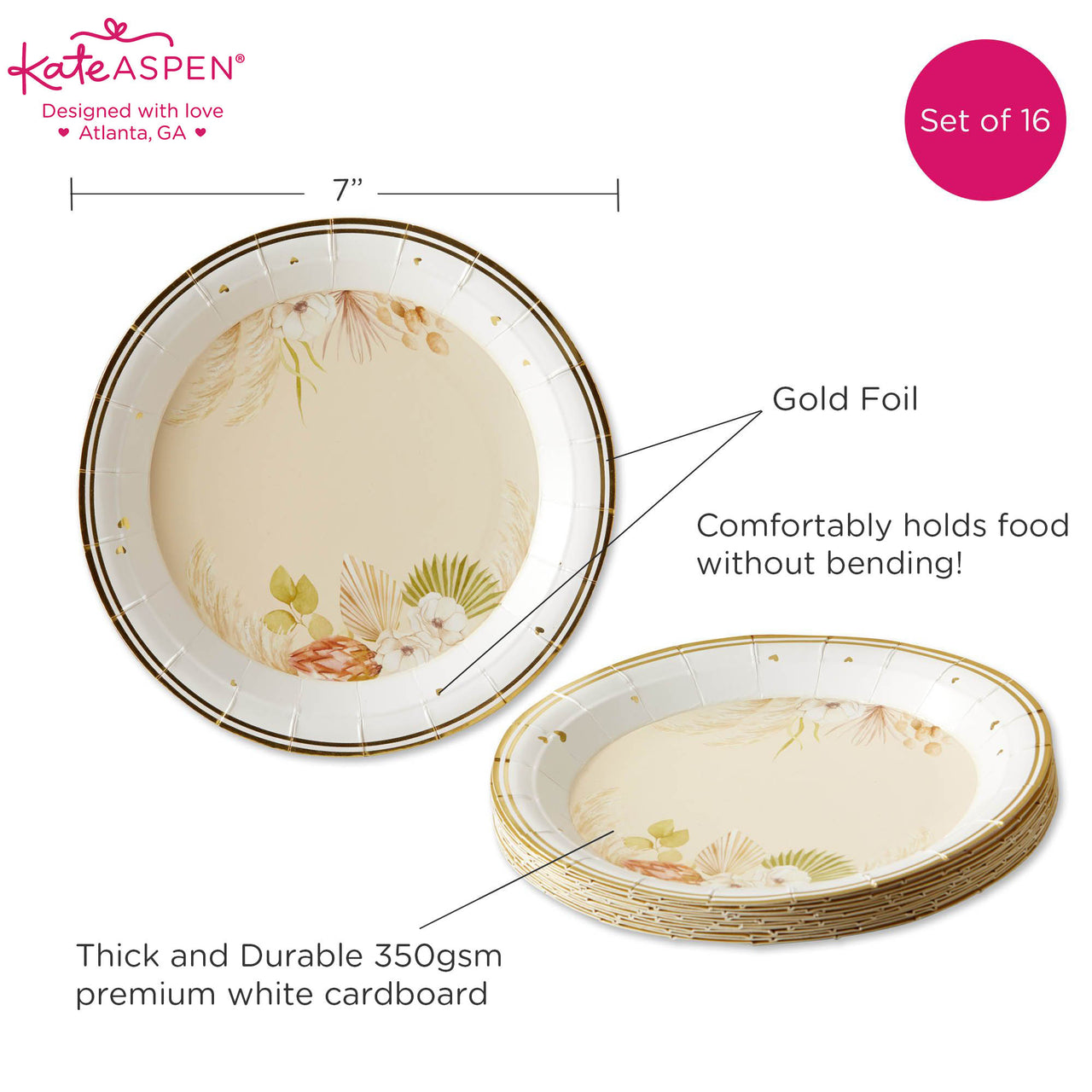 Boho 7 in. Premium Paper Plates (Set of 16) by Kate Aspen can be used for many different events such as bridal showers, wedding showers, engagement parties, or any gathering you might be hosting. The simple yet elegant design of the plates makes them so versatile. They feature a bold gold design with a center circle of gold, double gold foil trim, and tiny gold hearts in the white layer between those bold gold areas. There is also some greenery or floral accents with pampas grass, dried palms, and even eucalyptus in the middle gold center. The rustic feel on these plates will pair with the rest of your boho décor and tableware.
These beautiful plates are printed on a disposable paper plate, so they can be easily discarded when they are done being used. It is a quick and easy cleanup after a long day. You can also tuck any leftover plates away for your next party! Complete your tableware needs with these beauties. Get yours now and start planning the rest of your party today!