Boho 9 in. Premium Paper Plates (Set of 16)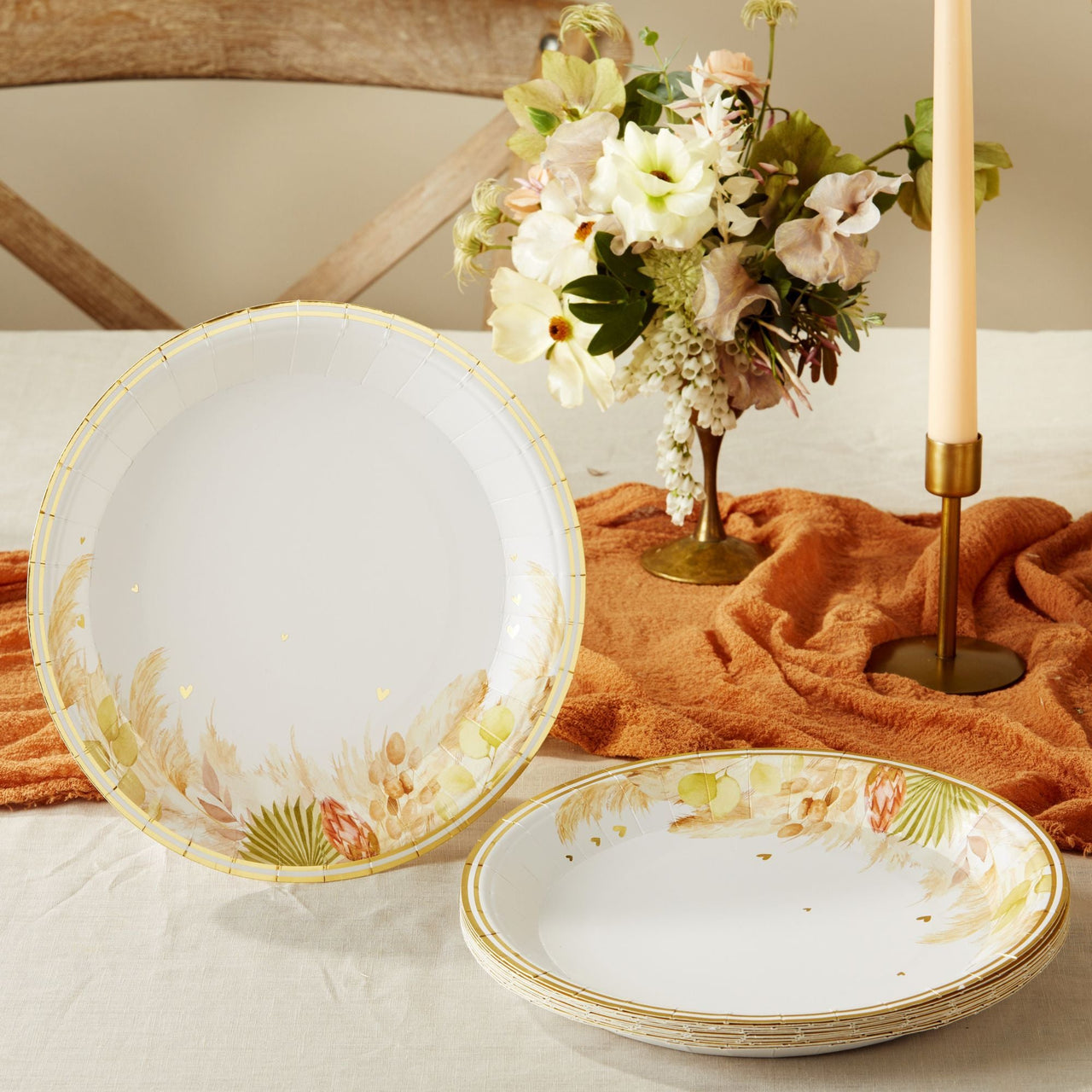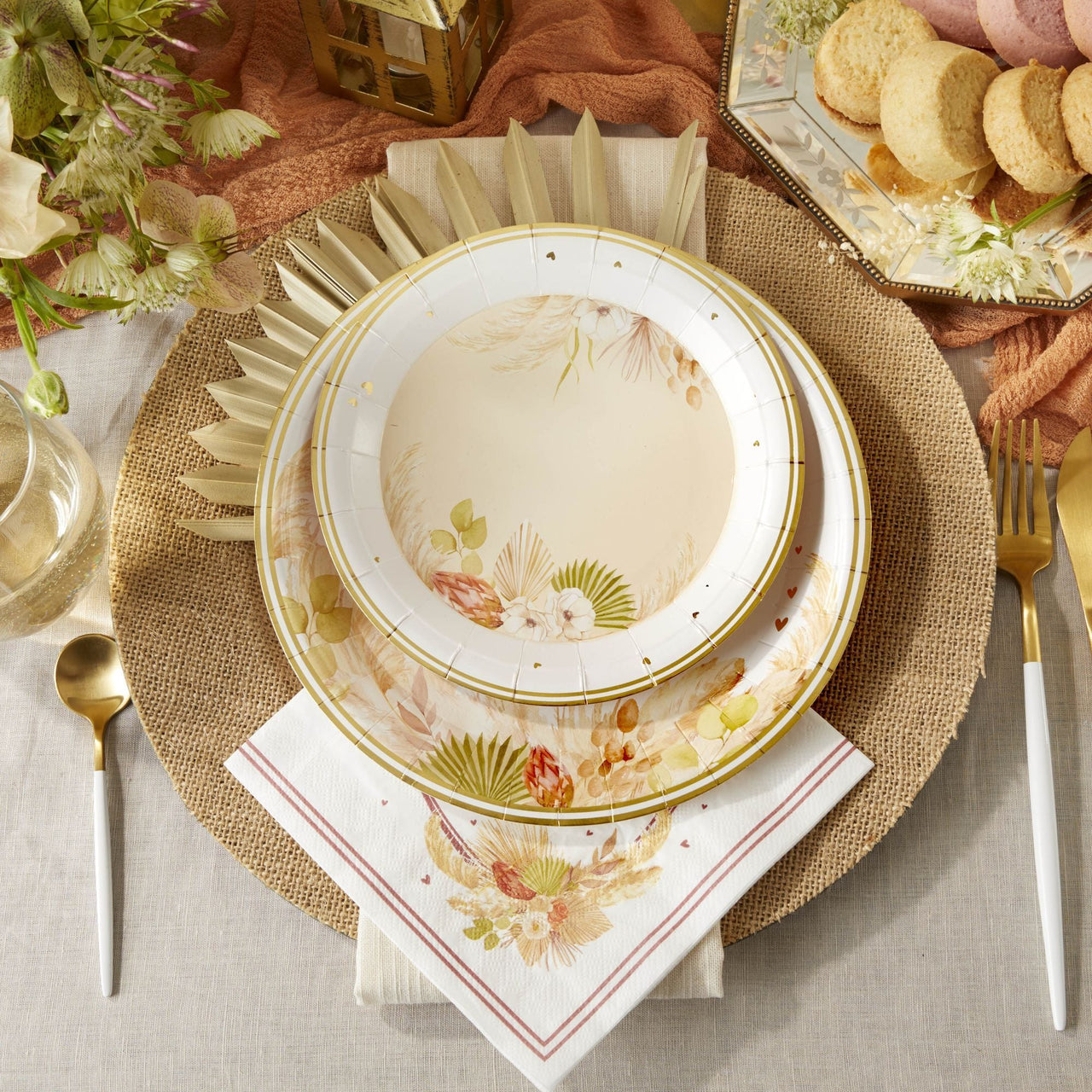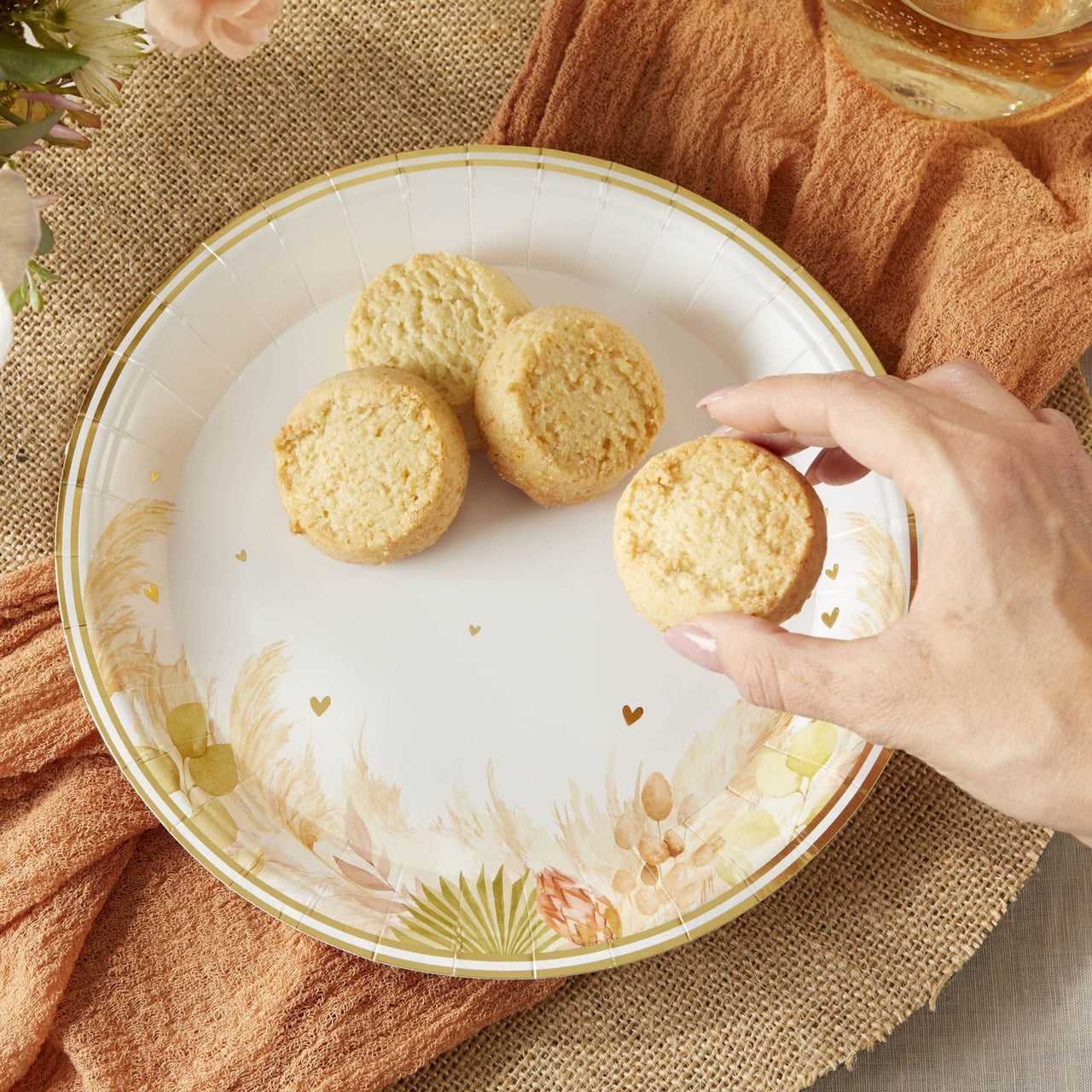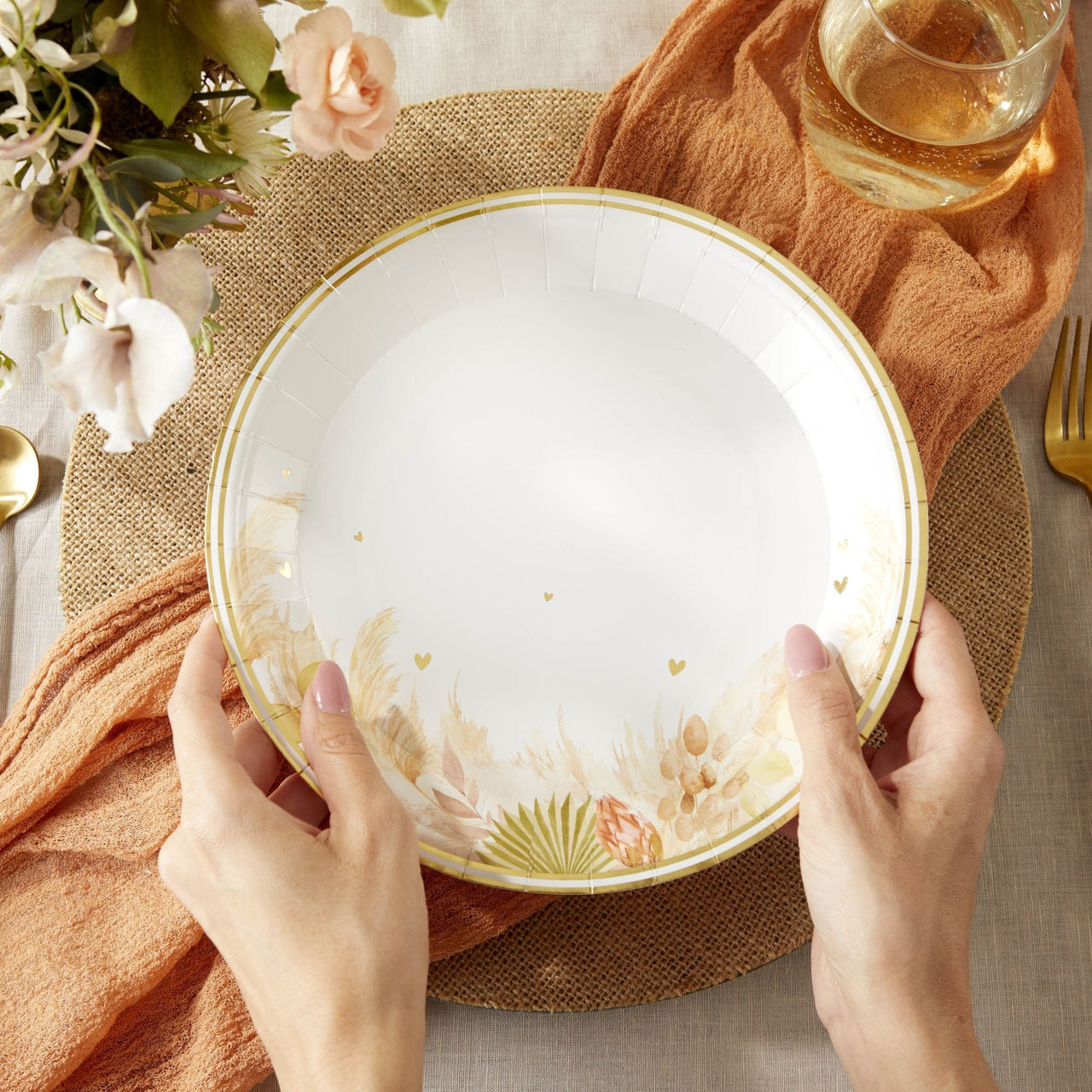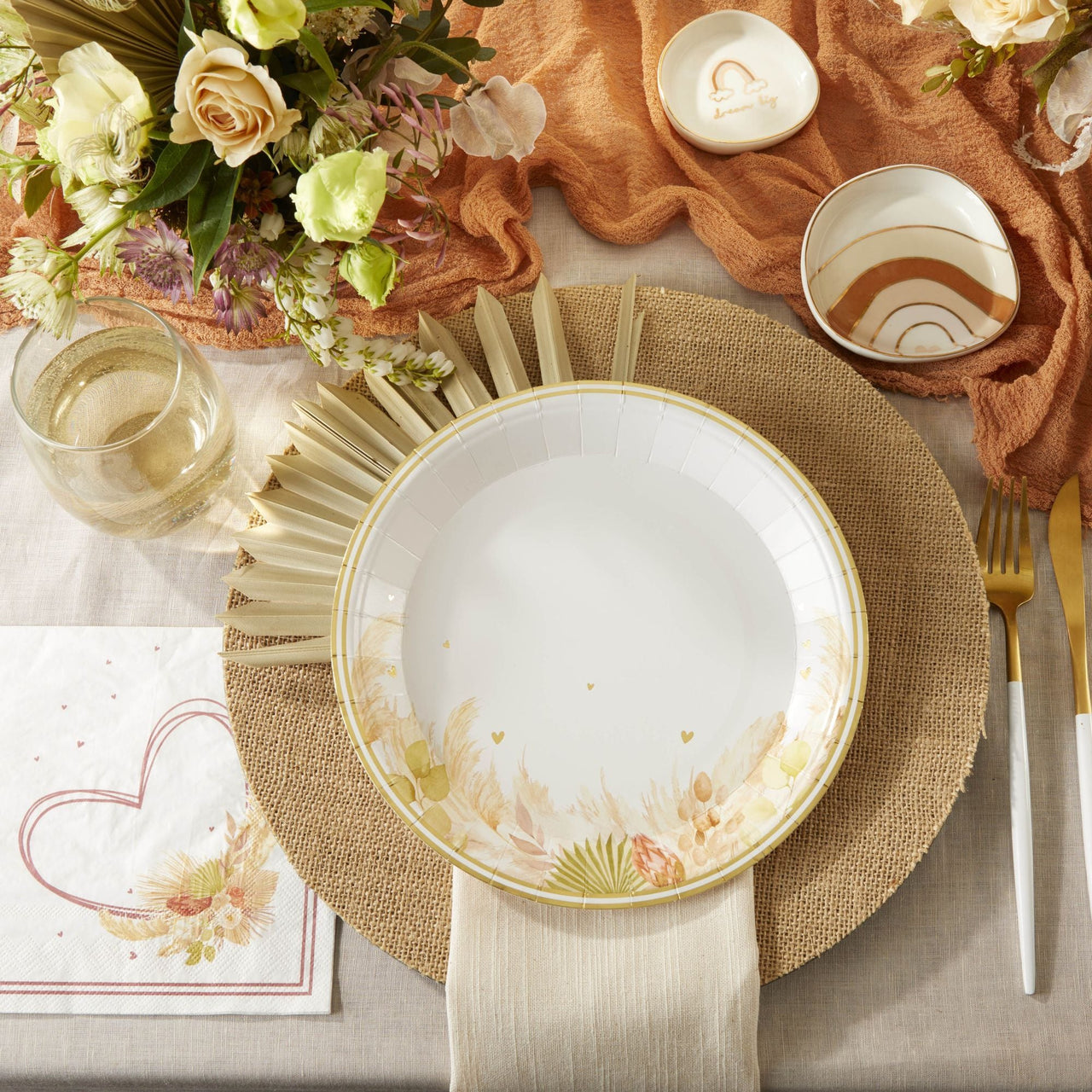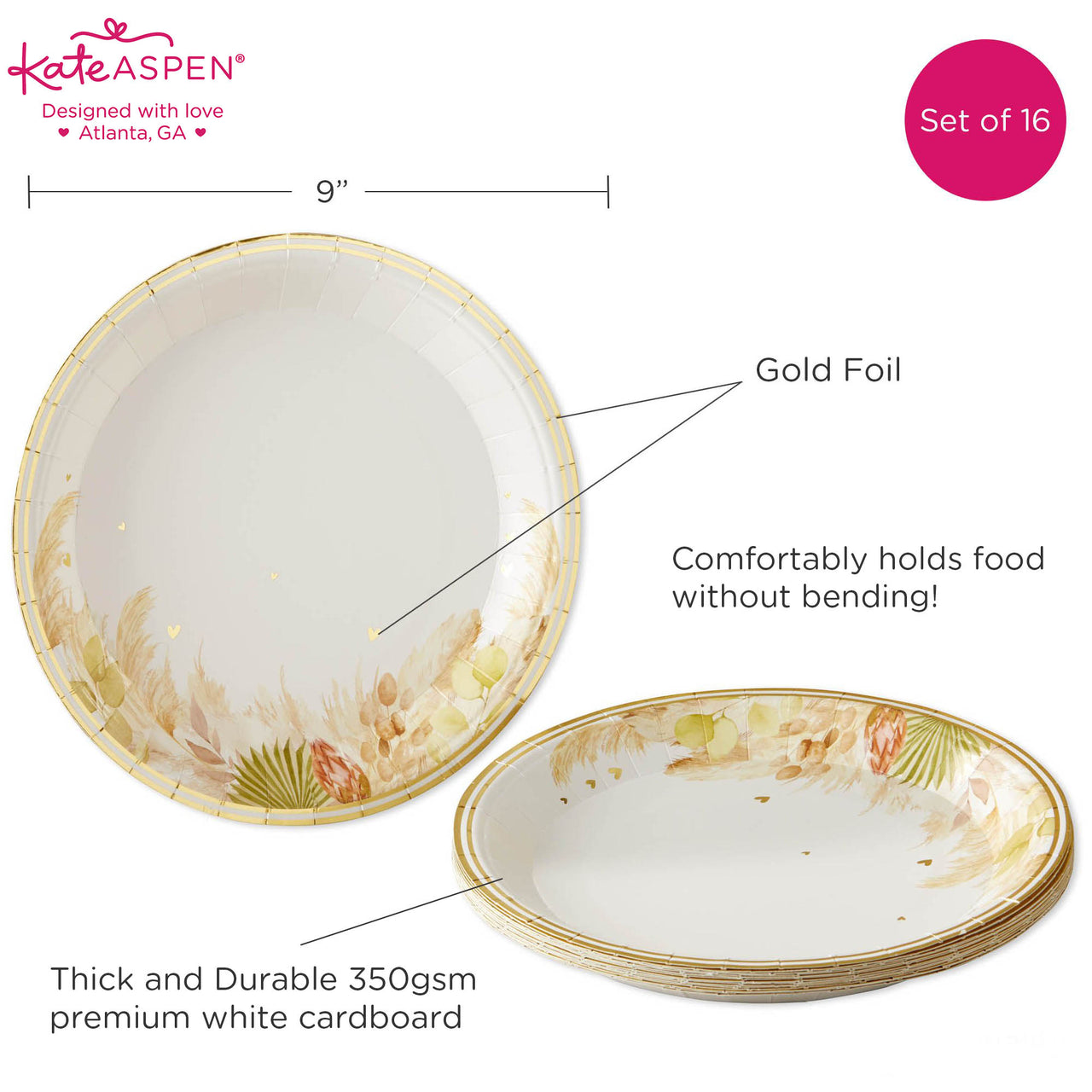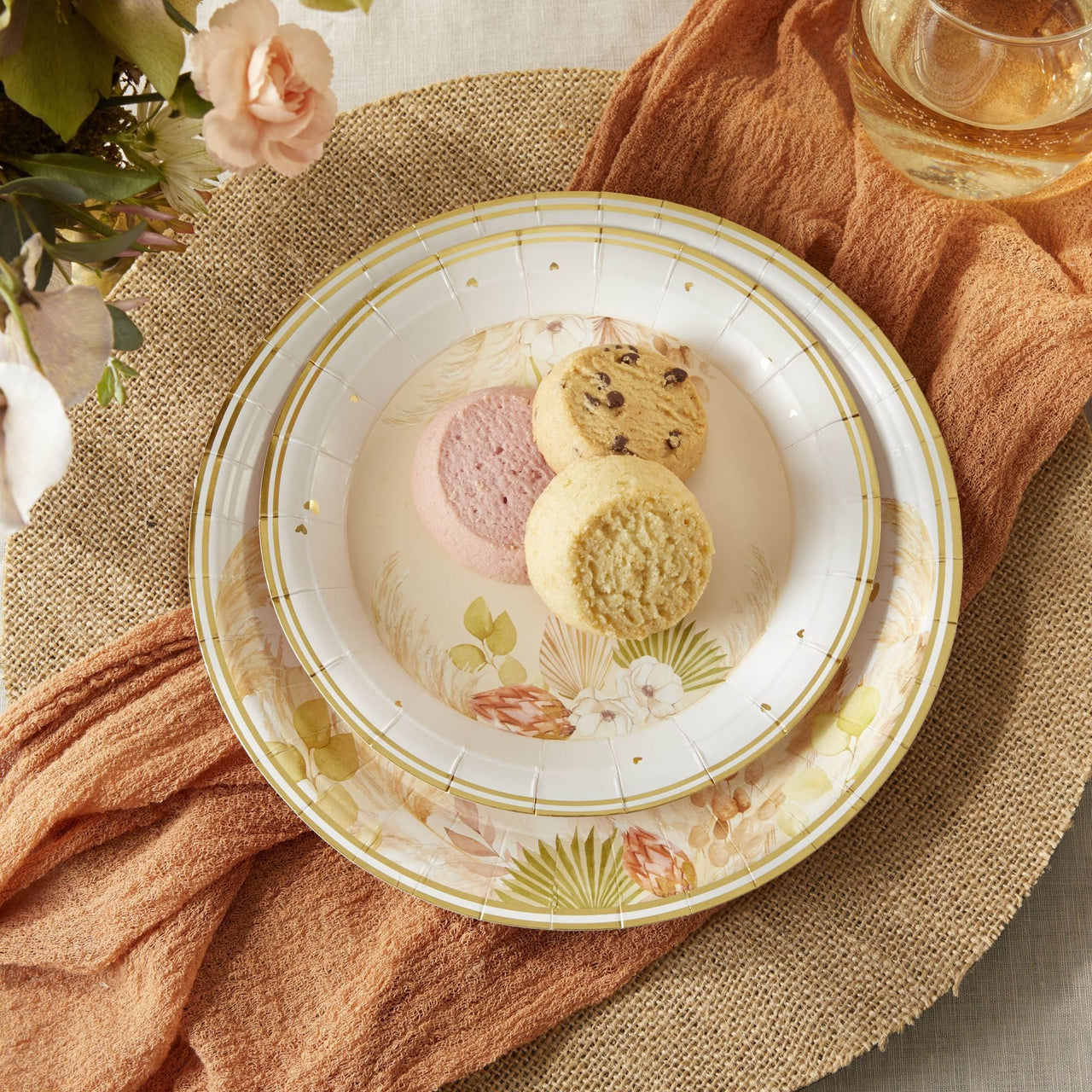 Looking for the finishing touches for your tableware? Look no further, Kate Aspen has you covered with the Boho 9 in. Premium Paper Plates (Set of 16). The large style decorative paper plates have an elegant twist on a regular, old paper plate. There is a double layer gold ring along the outside of the plates. One ring is found along the trim then the second is found just inside of the trim. Giving it a double gold accent. Near one side of the plate, near the edge, you can find an array of boho greenery such as pampas grass, dried out palms, and eucalyptus. The bouquet also has some flowers throughout allowing it to pop out even more.
The simple yet elegant design is perfect for any event you may be hosting. Wedding showers, bridal showers, engagement parties, and more! Guests can toss out their plates when they are done using them, and you can hold onto the leftover plates to use for the next event. No more boring wedding paper plates for your next event. Give your tableware as much thought as the rest of your decor, get yours now!