Boho Rainbow Baby 2 Ply Paper Napkins (Set of 30)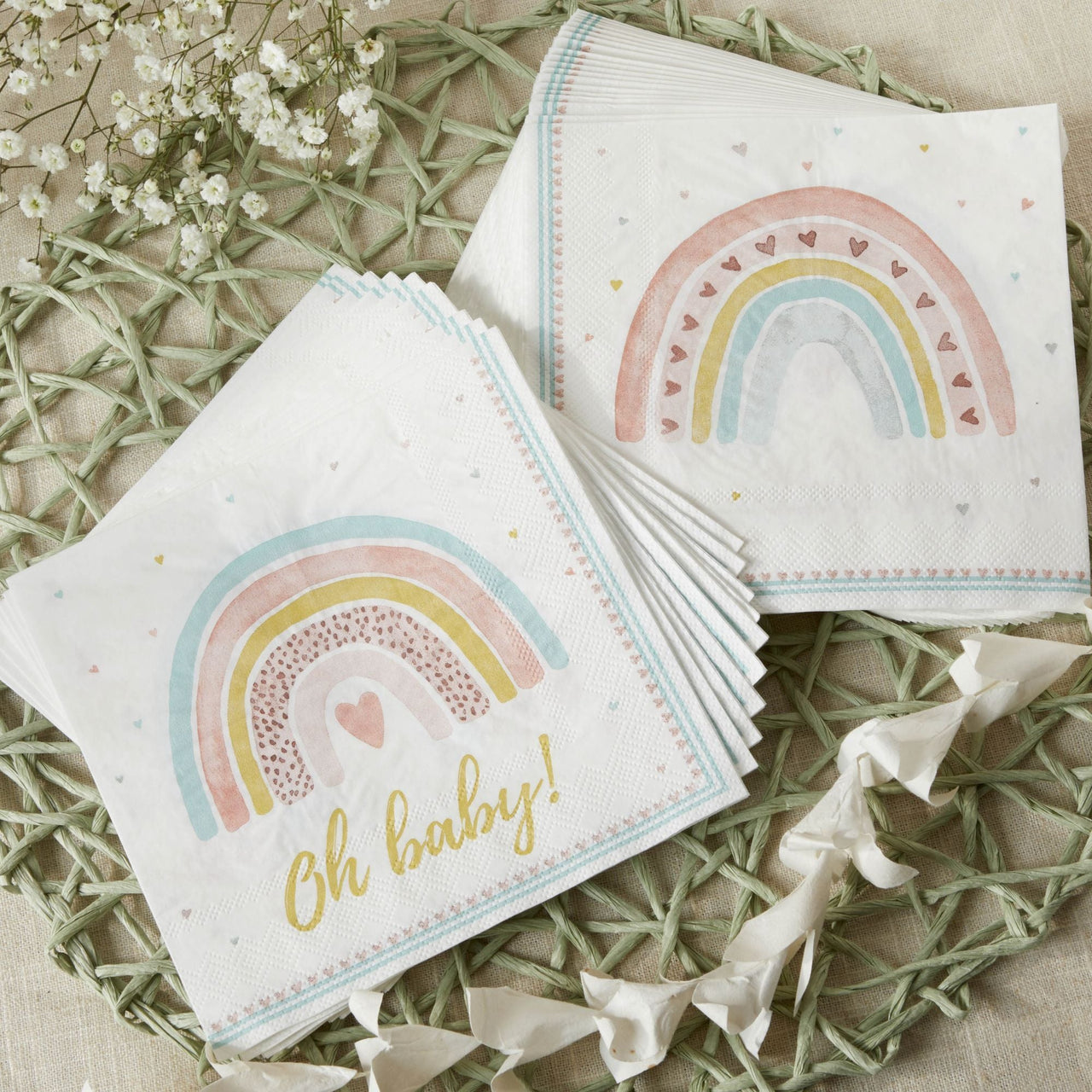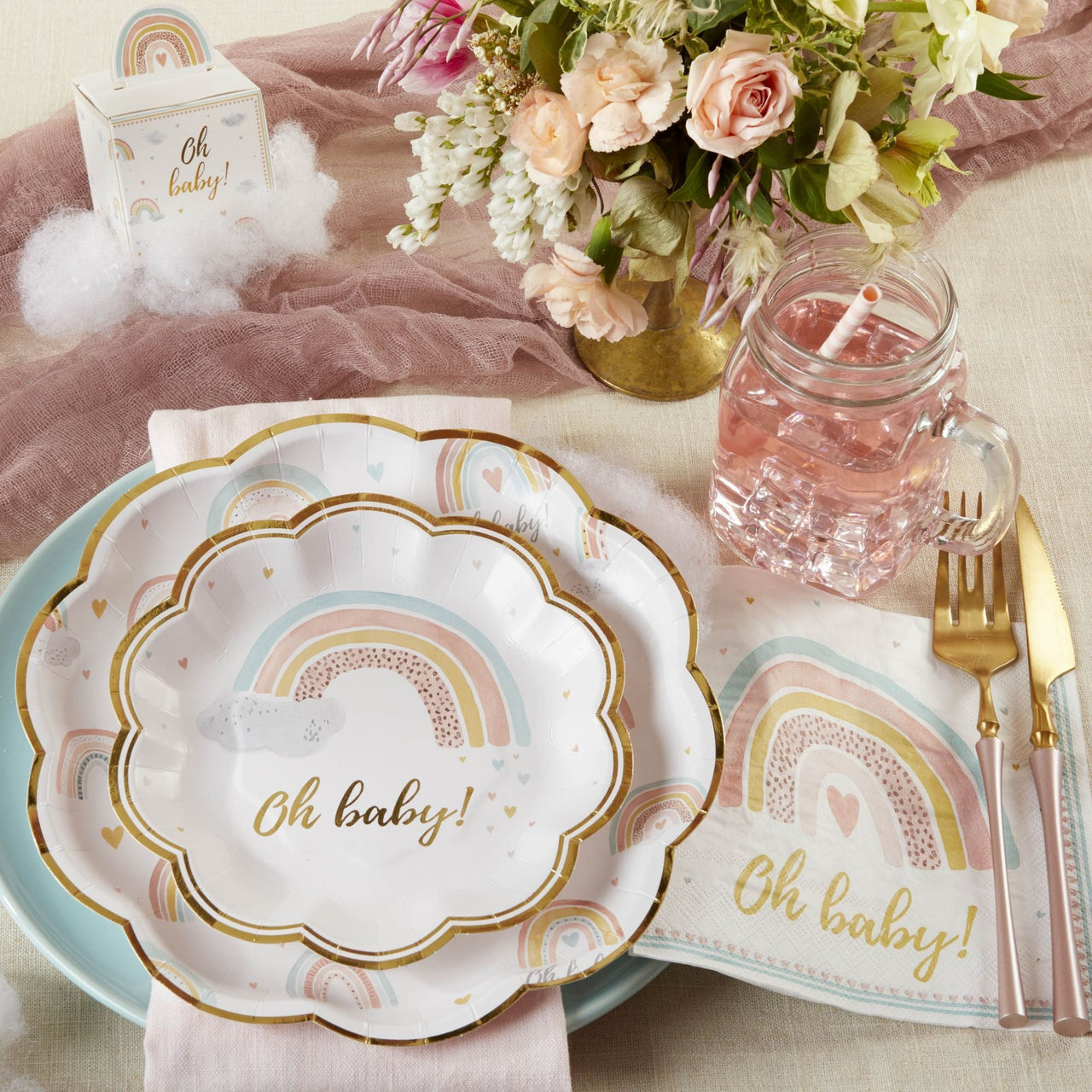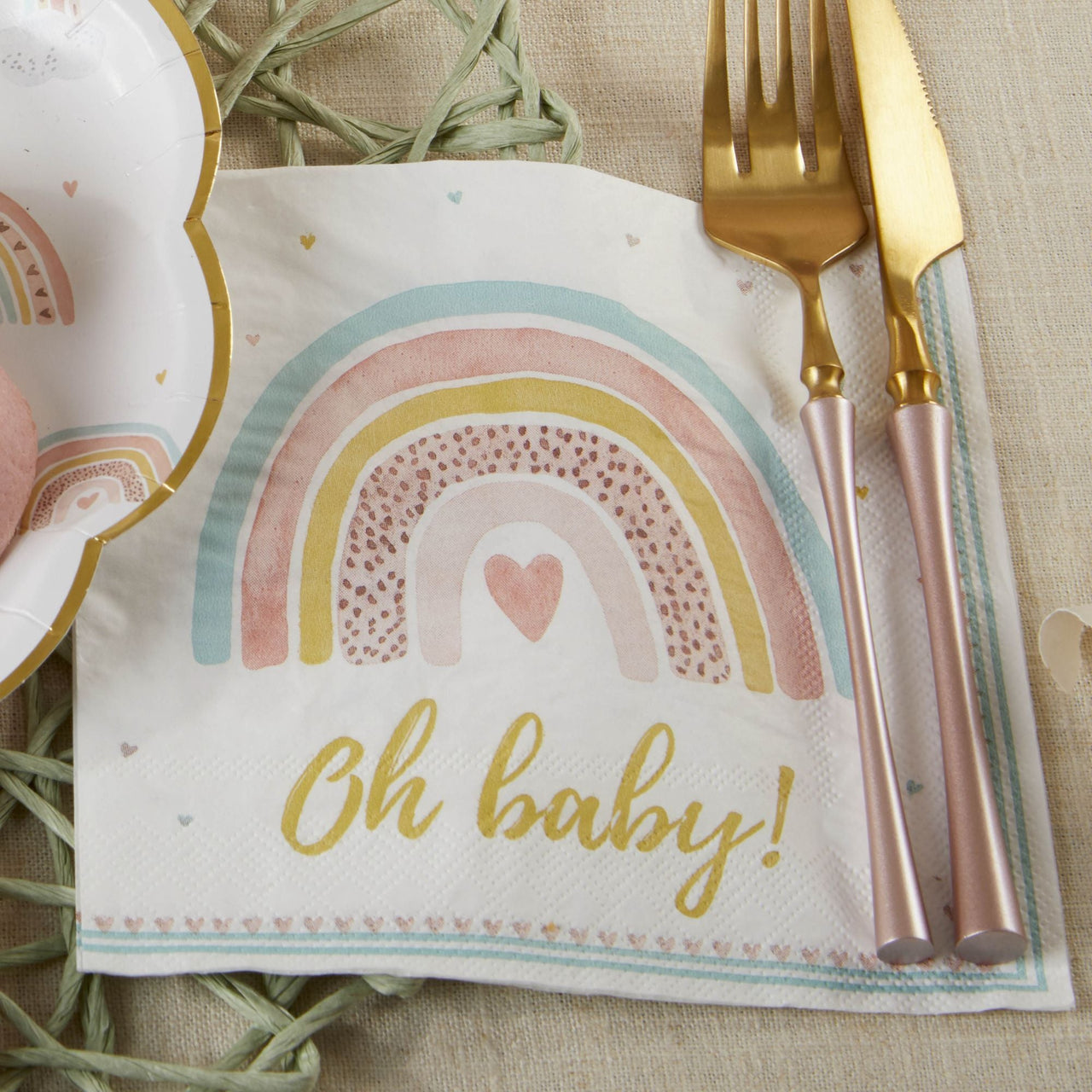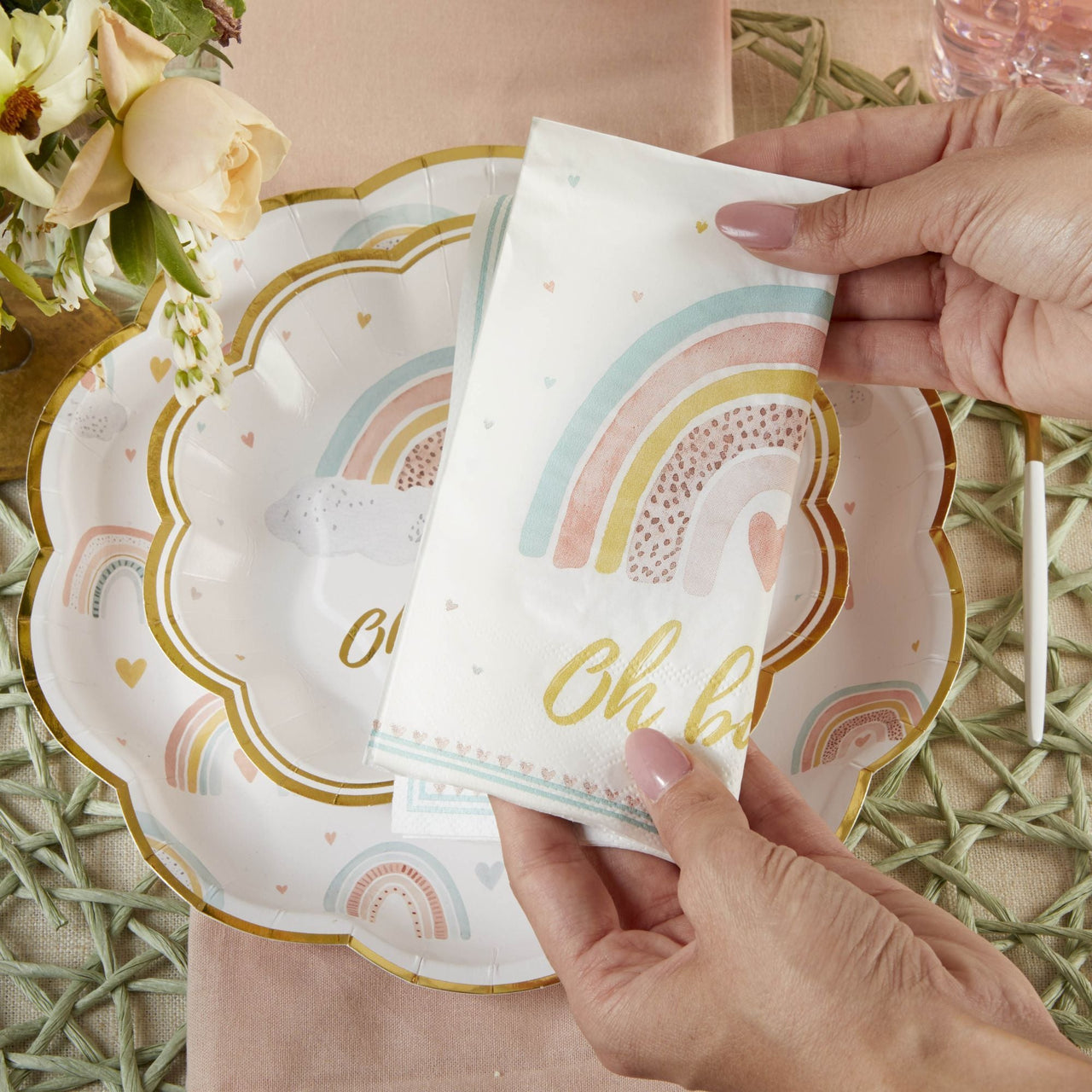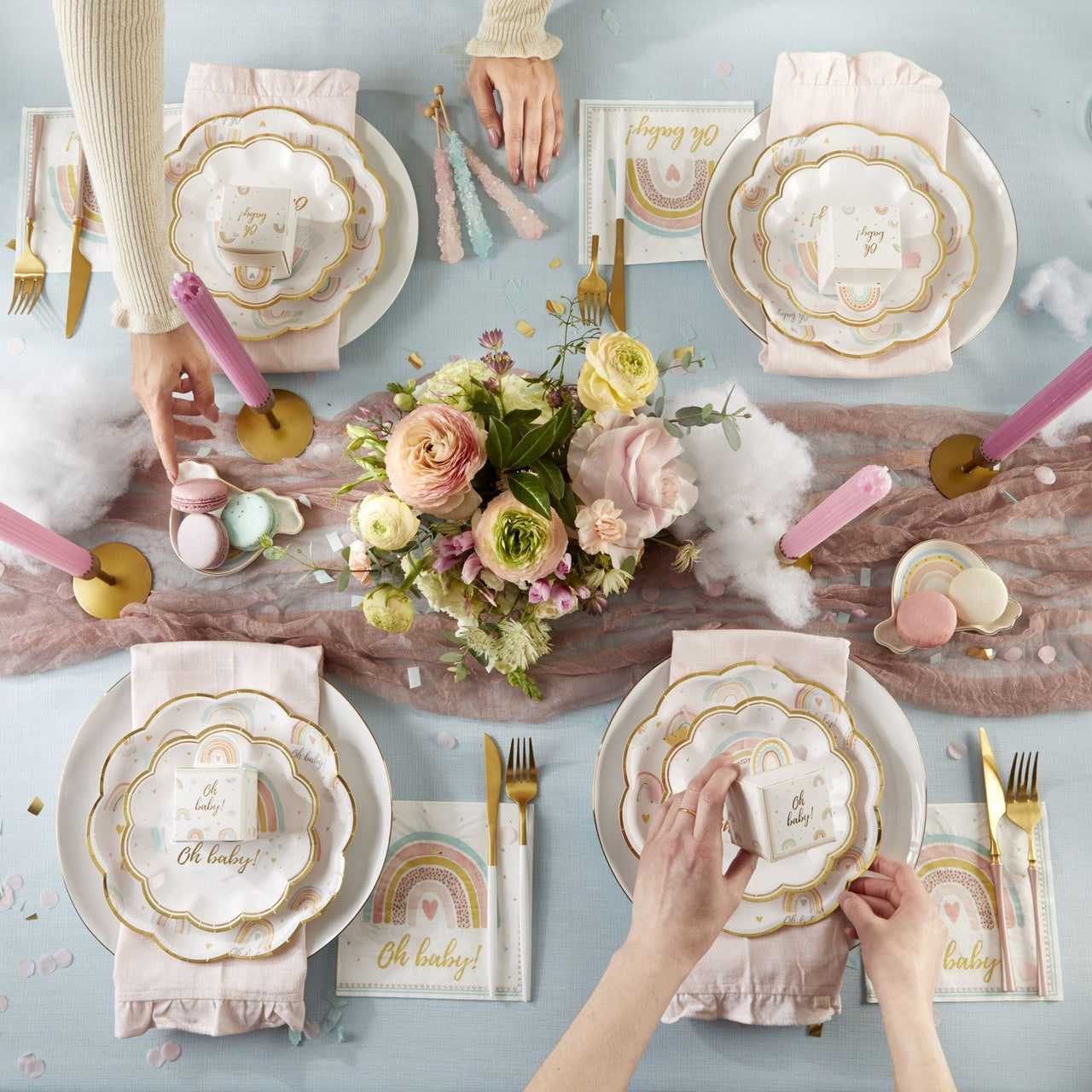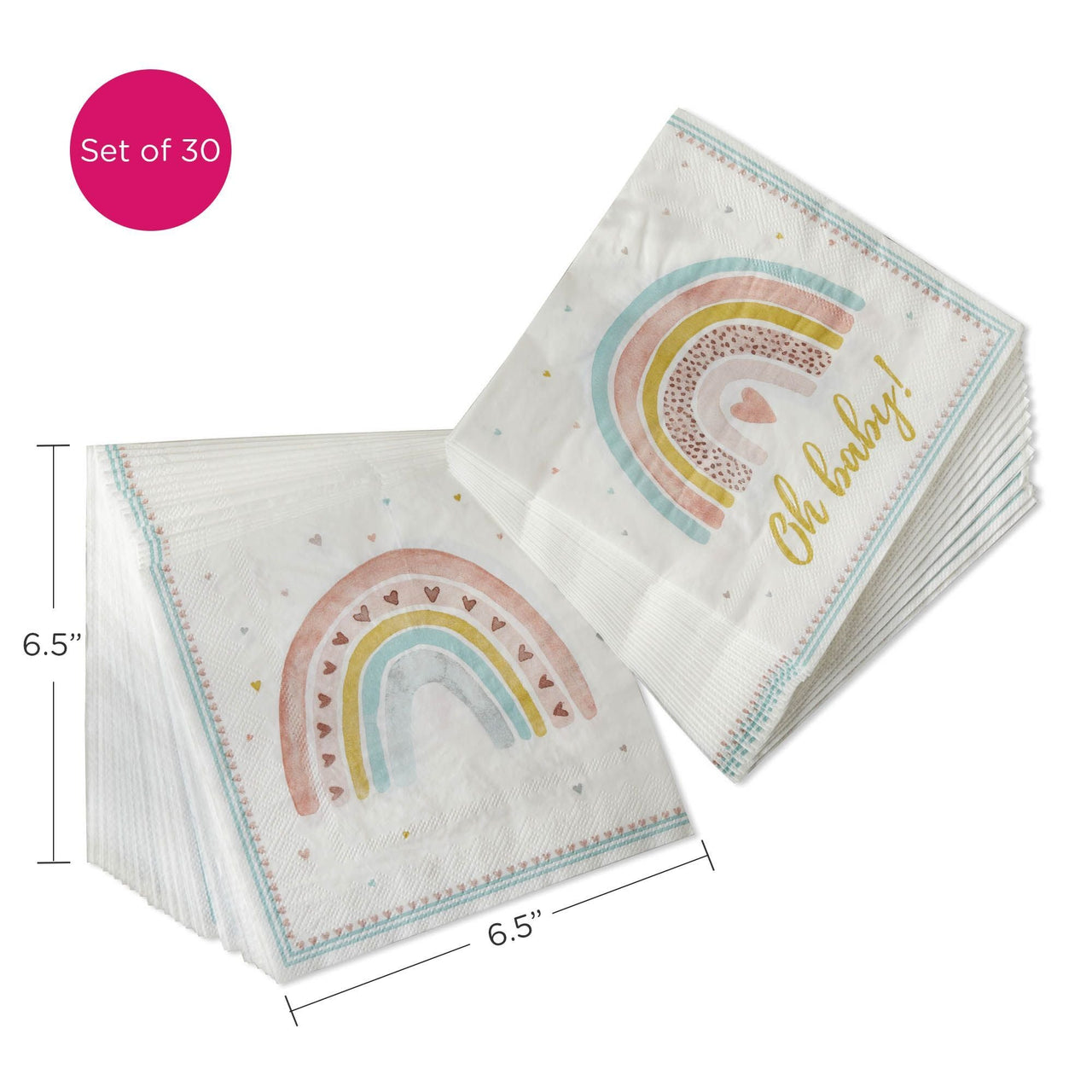 Add Boho Rainbow Baby 2 Ply Paper Napkins (Set of 30) by Kate Aspen to your next party's tableware. No matter what you might serve at your baby shower, disposable napkins will be a must. Guests will need something to use to wipe their mouths clean from eating all the tasty treats. They can also be placed under cups to help keep rings off of your tables and counters and are perfect for holding snacks. Napkins are the quickest way to clean up any mess that may happen because messes are inevitable.
Since you will need napkins at your party, you might as well make sure they are cute. These decorative paper napkins will go perfectly with your boho rainbow decor. Two different styles of rainbows can be found on this napkin, one on their side. The neutral colors allow for a gender neutral party, so they can also be used for your gender reveal party as well. These napkins combined with the rest of Kate Aspen's boho rainbow collection will complete your themed party. Get your party napkins today!