Boho Rainbow Baby 7 in. Premium Paper Plates (Set of 16)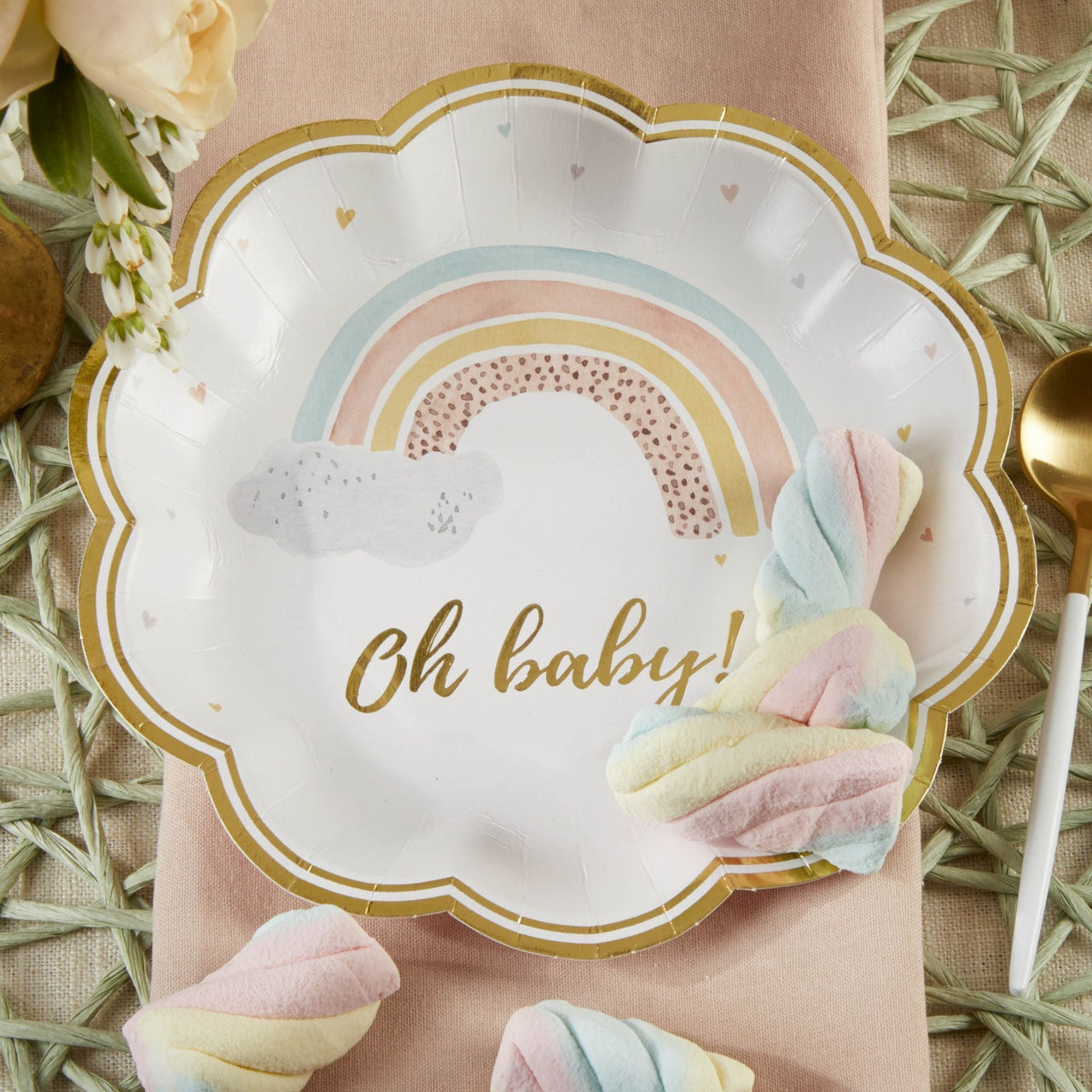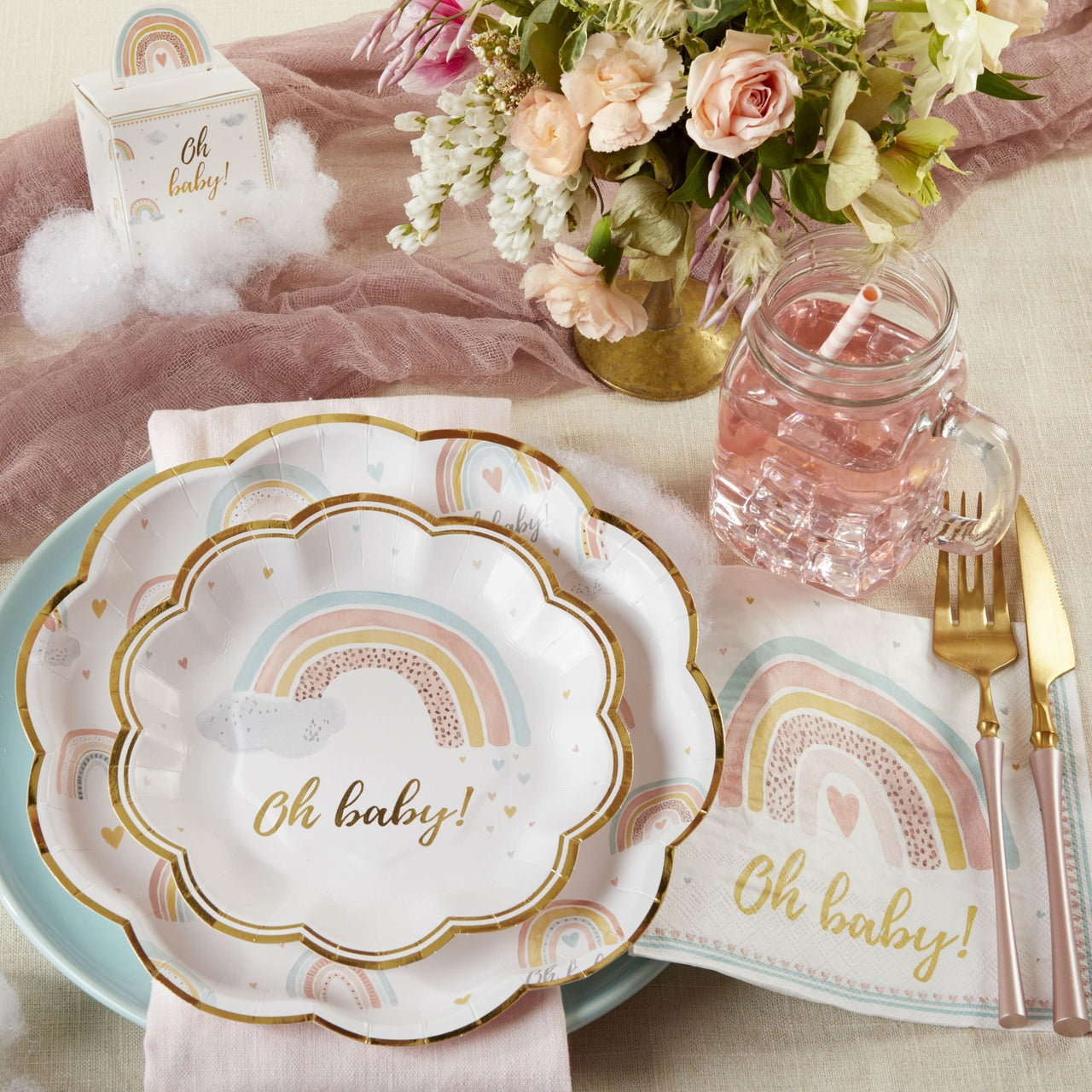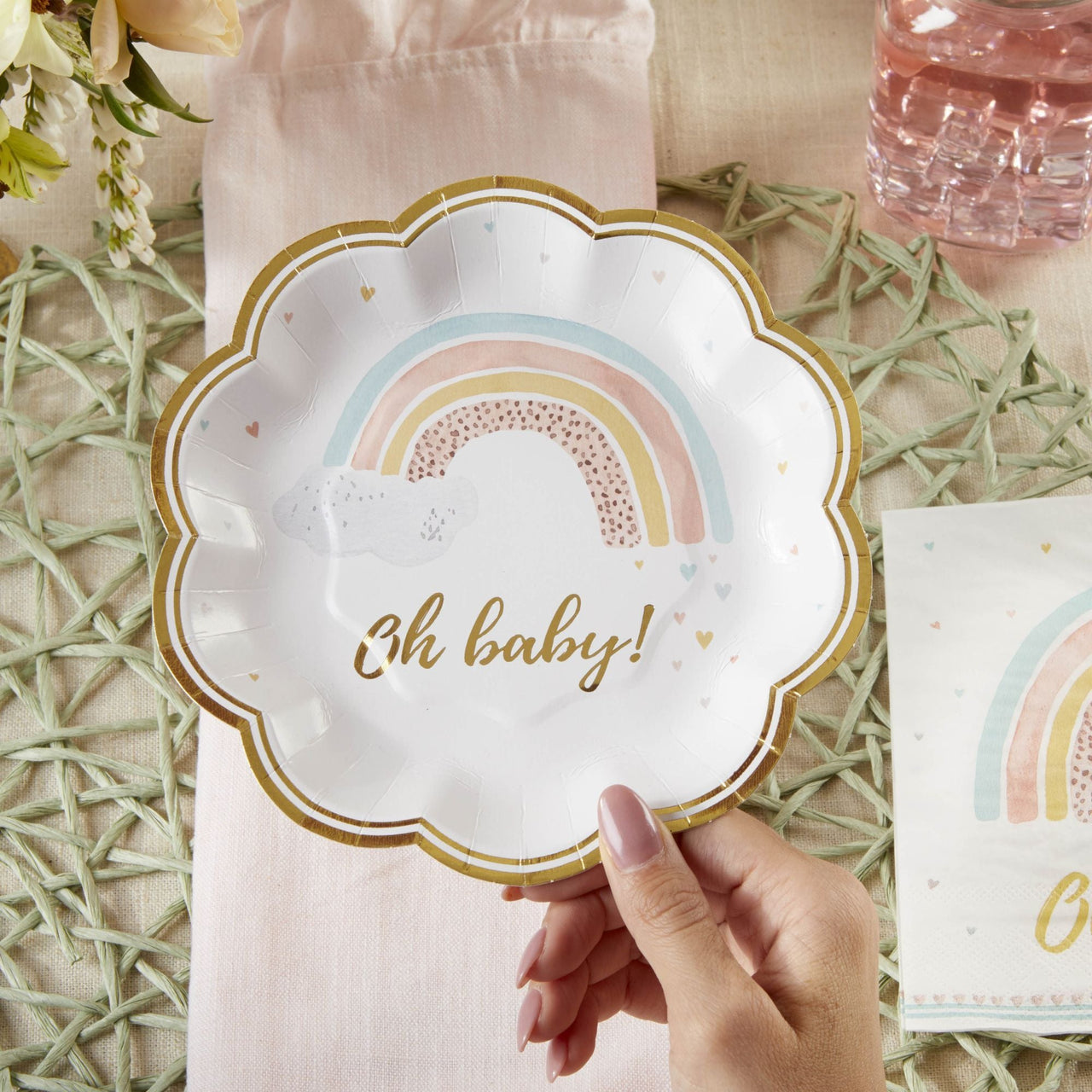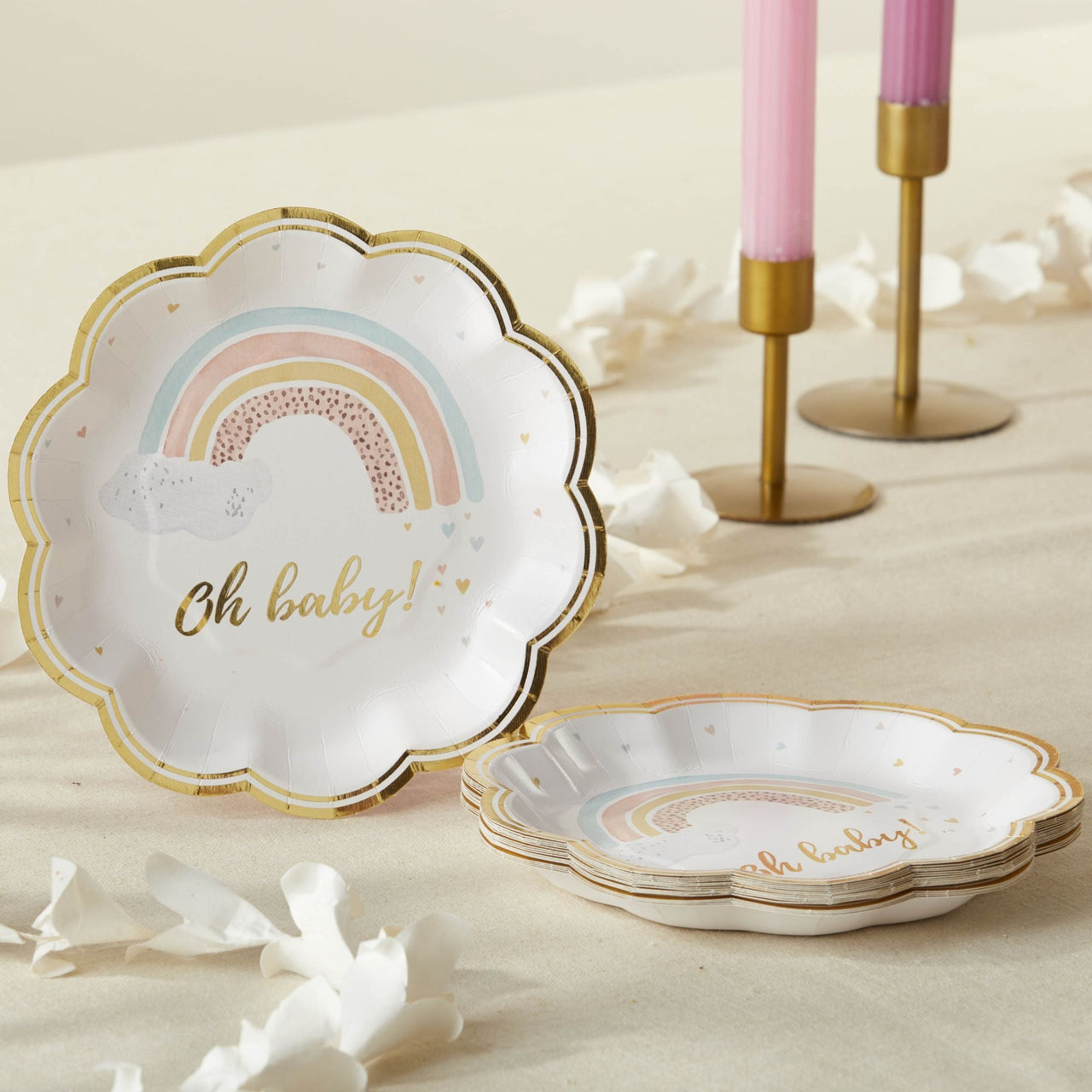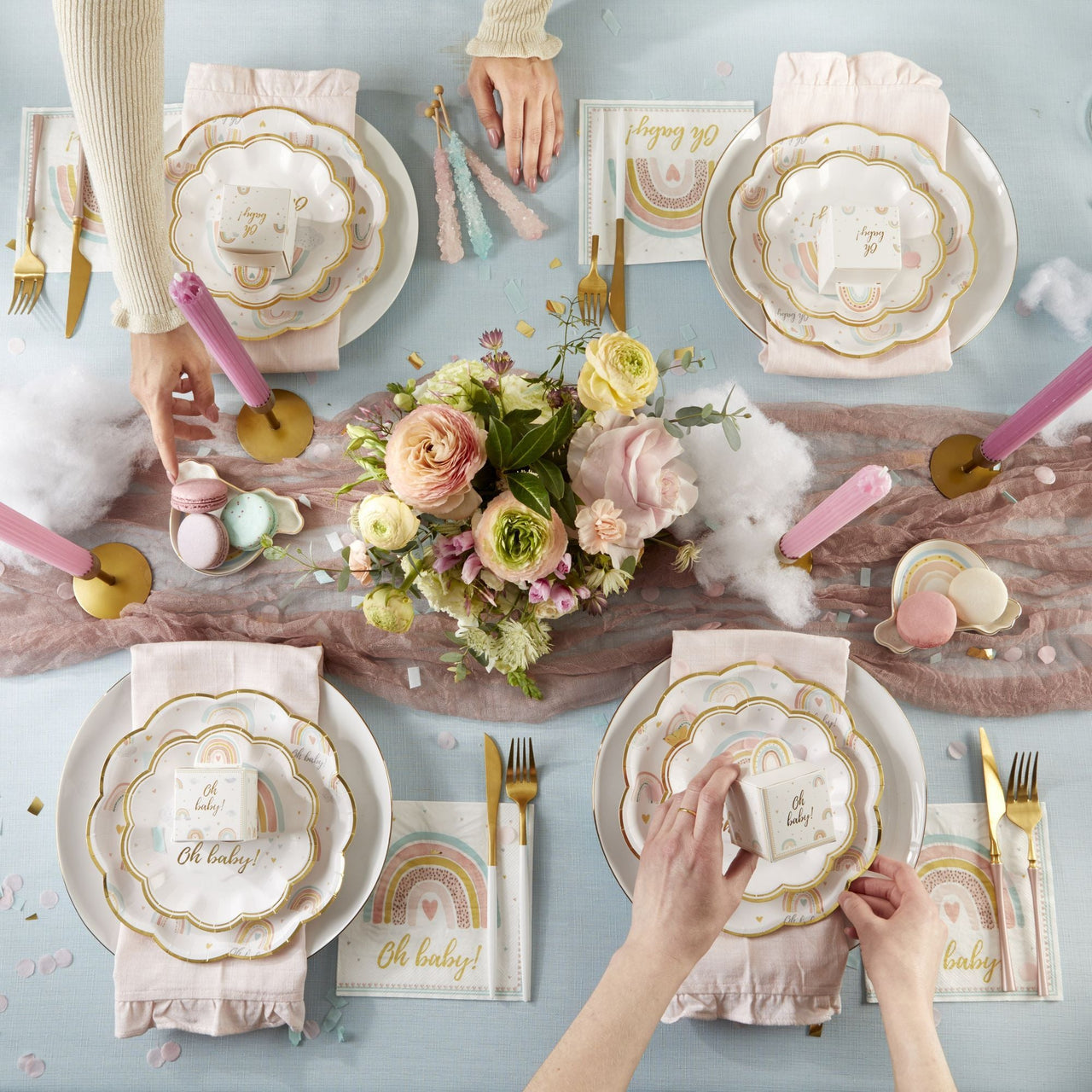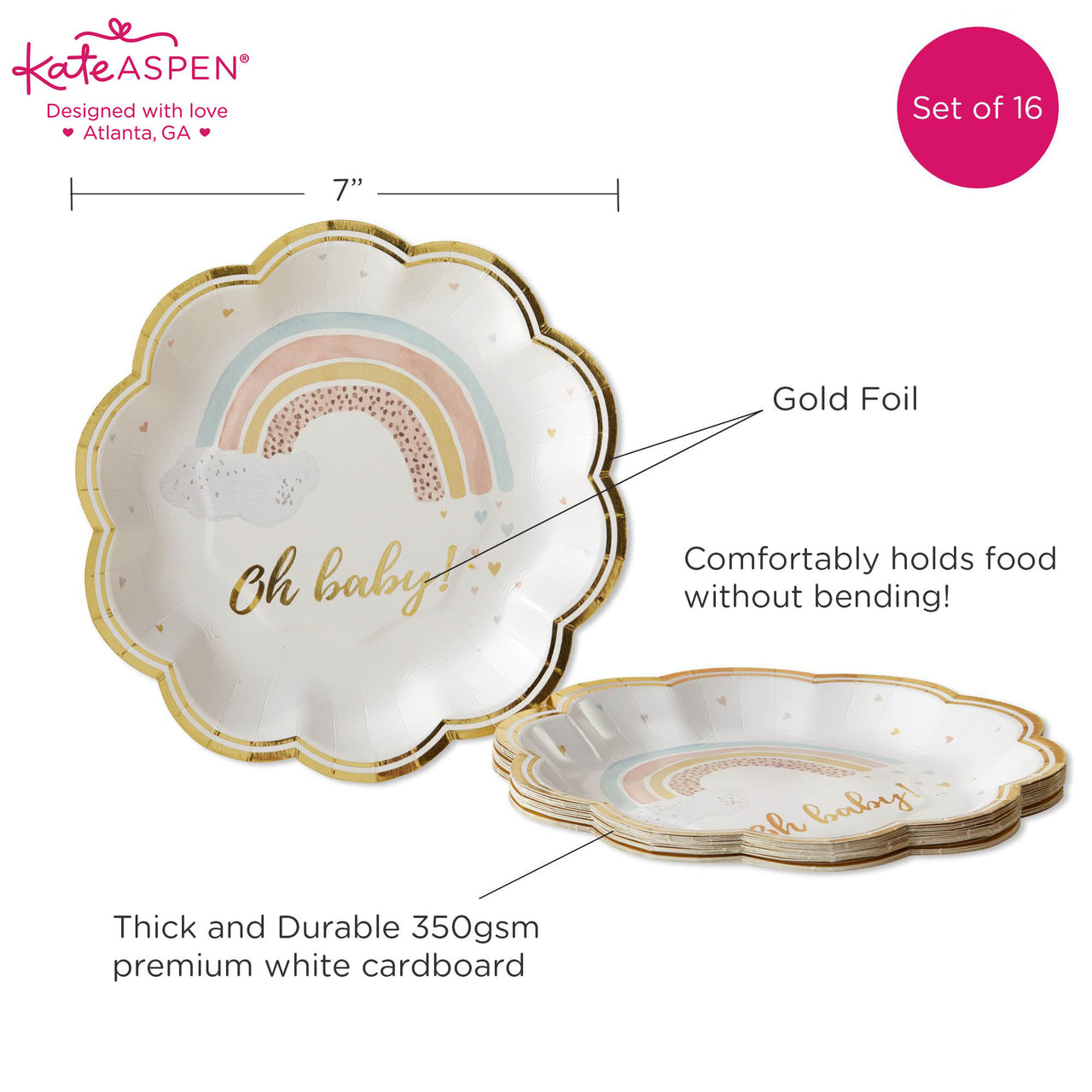 Make your tableware shine with the Boho Rainbow Baby 7 in. Premium Paper Plates (Set of 16) by Kate Aspen. The plate displays a large watercolor rainbow in the center. Matching colorful hearts are sprinkled around the rainbow. Gold accents are also found on the plate with a gold foil trim with "oh baby" in gold writing as well. The boho theme will continue through your tableware with these plates. They are just the right size. They are ideal for finger foods, appetizers, or desserts. It allows guests to not waste any food. Guests can go back and get seconds if they want some more.
The beauty of the plates plus the size are all reasons you need this plate, but it is not the only reason. All these great reasons also come on a disposable plate. It saves time during the cleanup after your baby shower. No more standing in the kitchen, washing all the dishes. Just throw the plates in the trash when the party is over. Guests can even take home some leftovers without having to return plates back to you. You will not find anything better, get yours now!