Boho Rainbow Baby 9 in. Premium Paper Plates (Set of 16)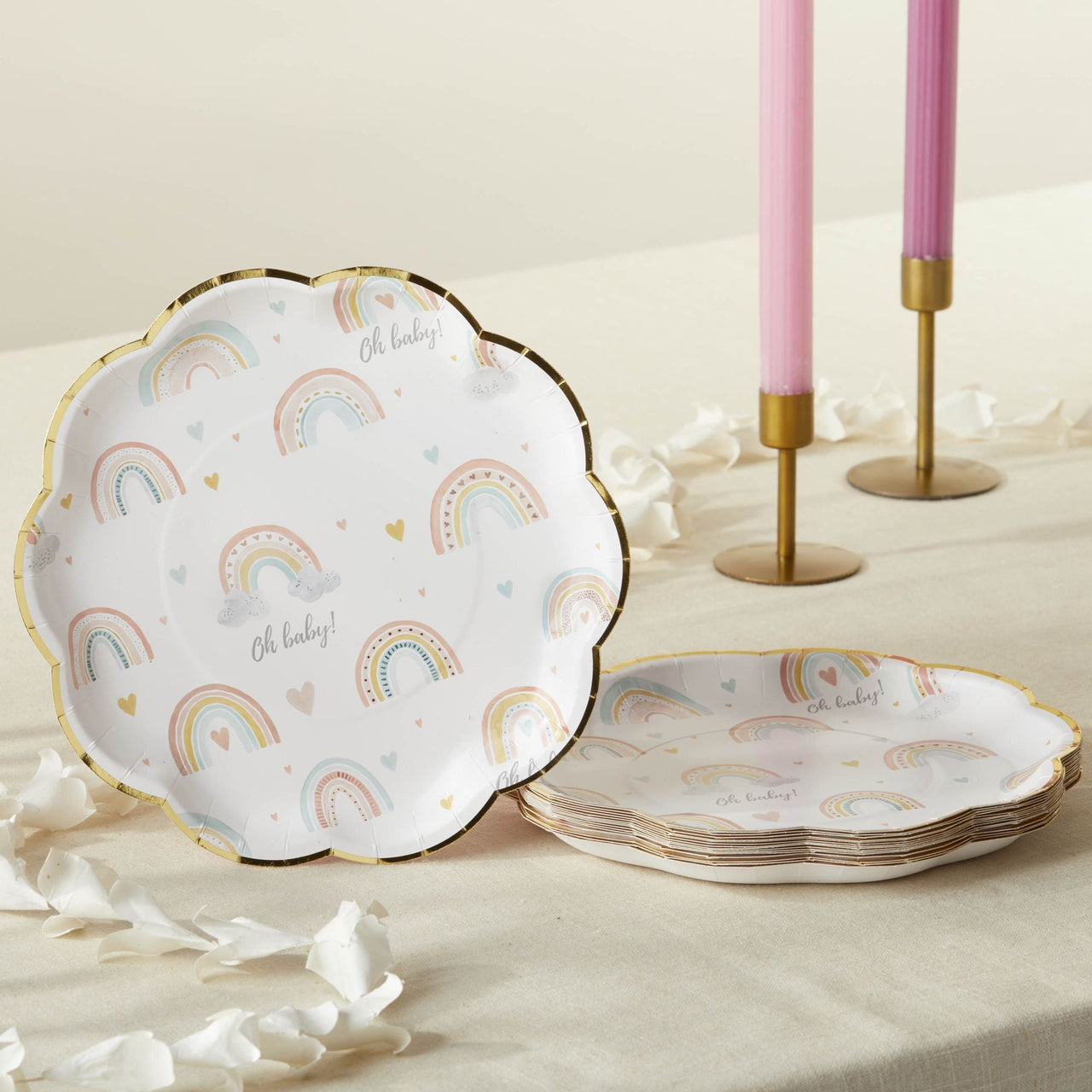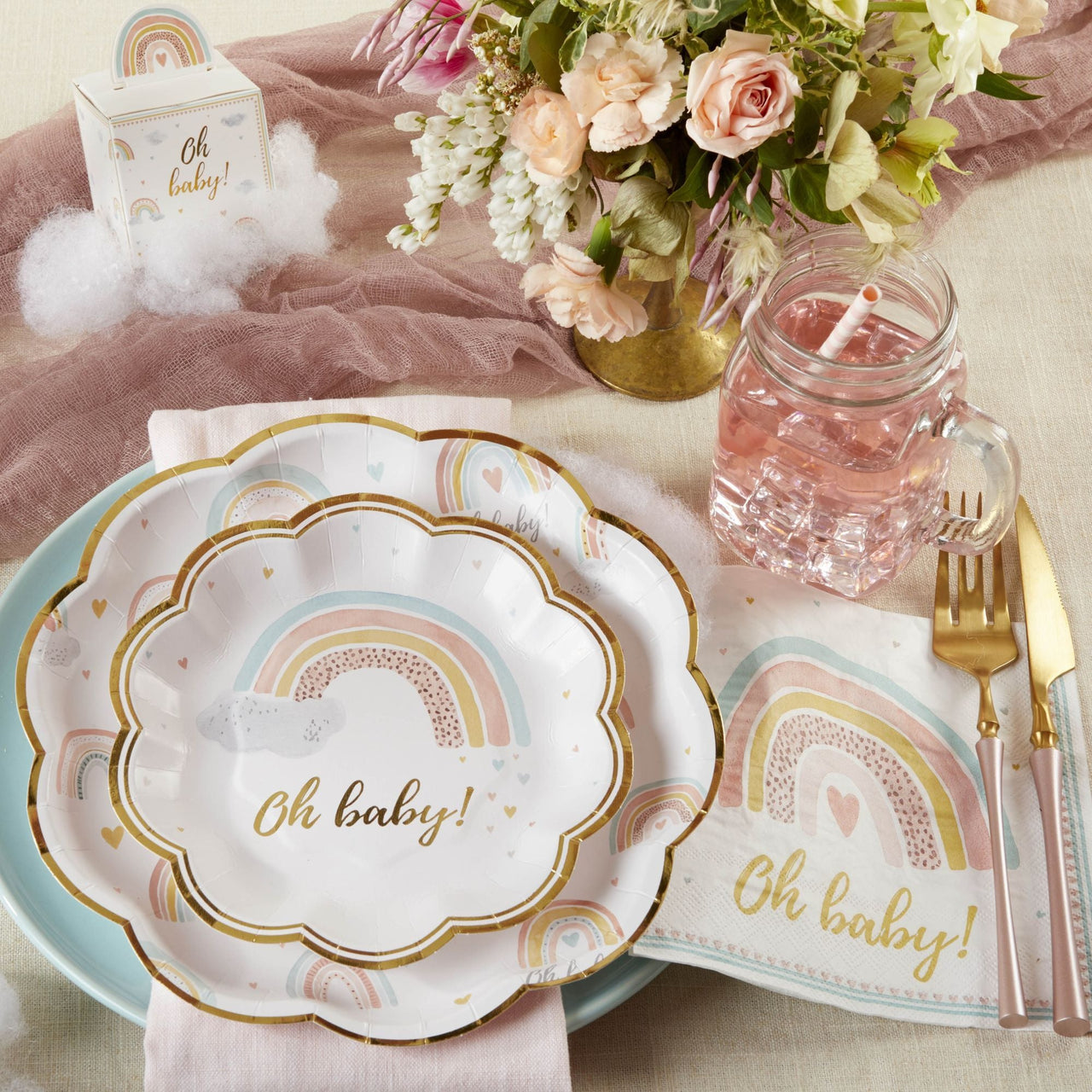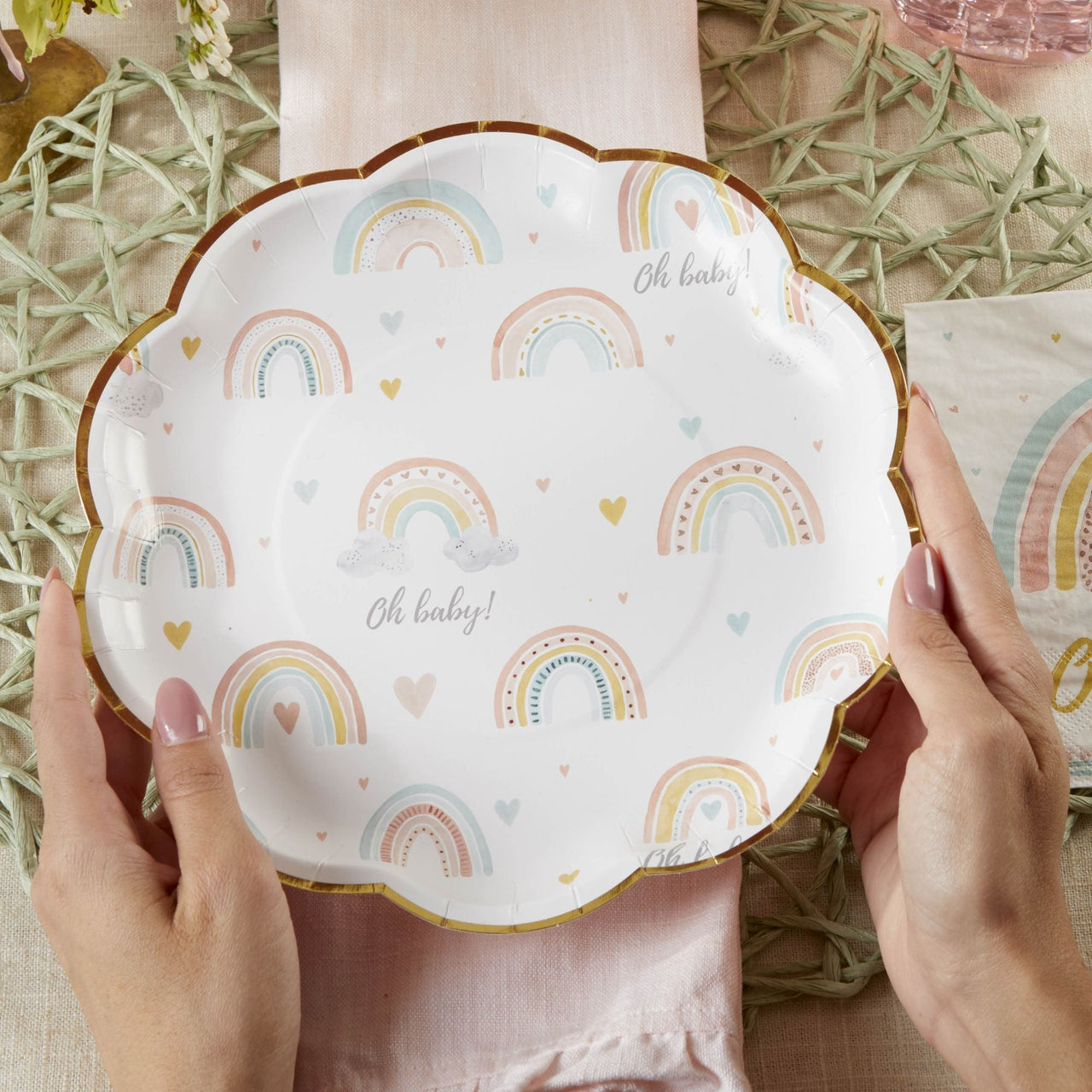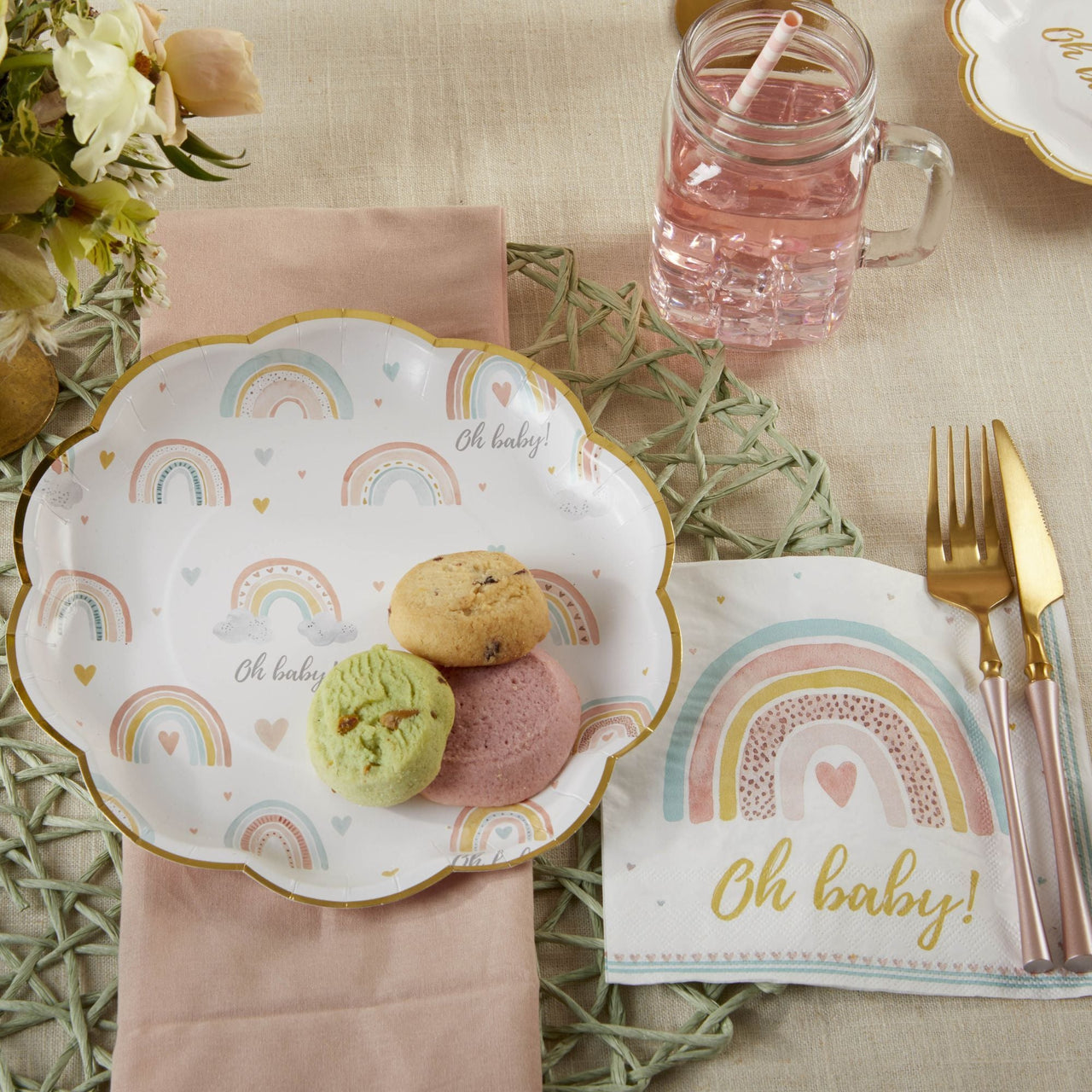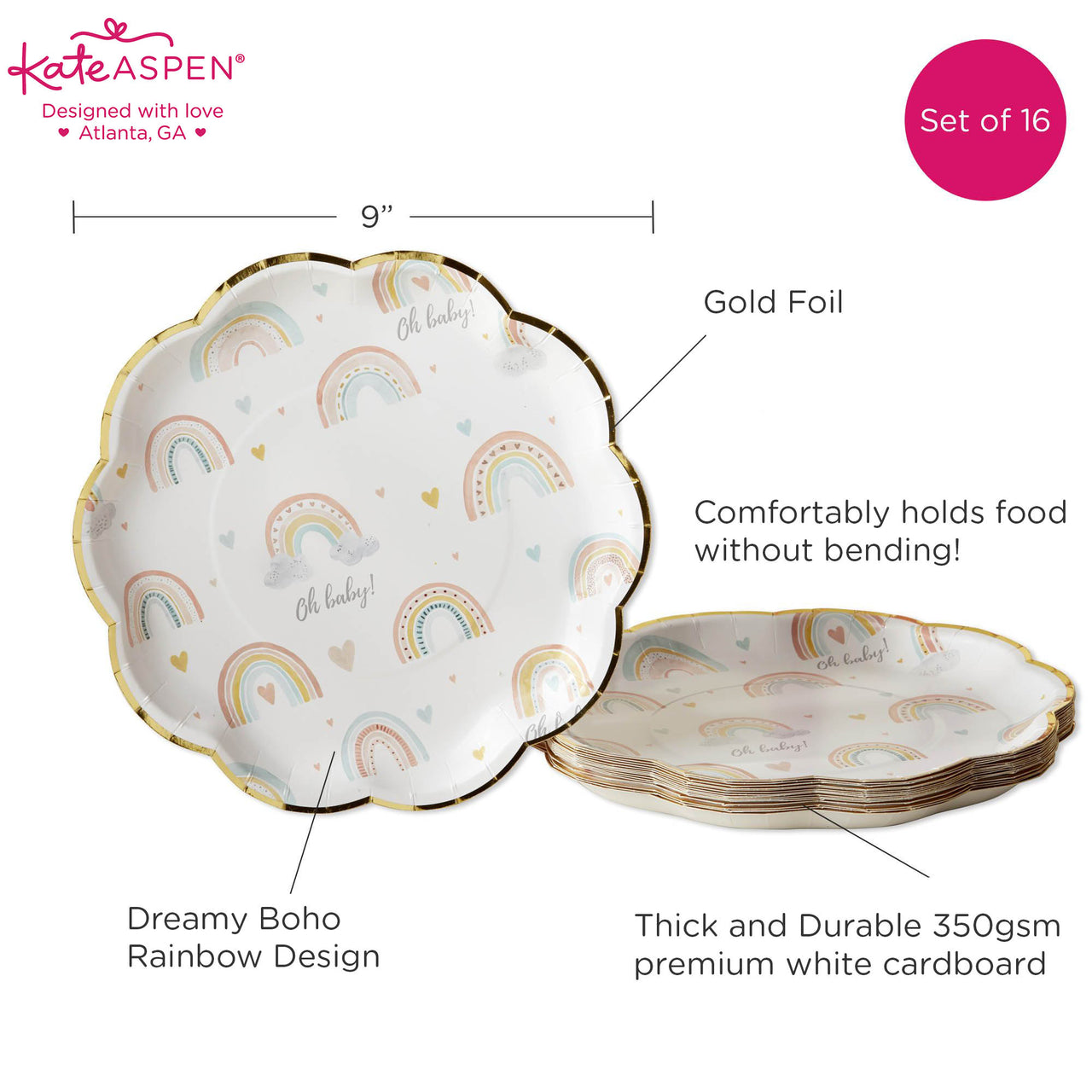 The Boho Rainbow Baby 9 in. Premium Paper Plates (Set of 16) by Kate Aspen will fit right into your dinnerware. Guests will come to your next baby shower to celebrate this spectacular occasion and the best way to bring everyone together is over some food. No matter what kinds of food you might be serving, these plates will fit all your needs. They are spacious enough to hold a meal, or they can hold various finger foods and snacks. The size is a great benefit to these plates, but they also have a simple, gender neutral design.
Different styles of boho rainbows are found throughout this plate with elegant gold trim. All these wonderful details come on disposable plates which makes cleanup after the party is over even easier. Just throw all the dirty plates into the trash. Beautiful, functional, and disposable, so you will be able to sit down and relax after throwing a successful celebration. Guests will be in awe of your attention to decorative detail all the way down to the plates. You will not find anything better, get yours now!