Boho Rainbow Baby Block Box (Set of 4)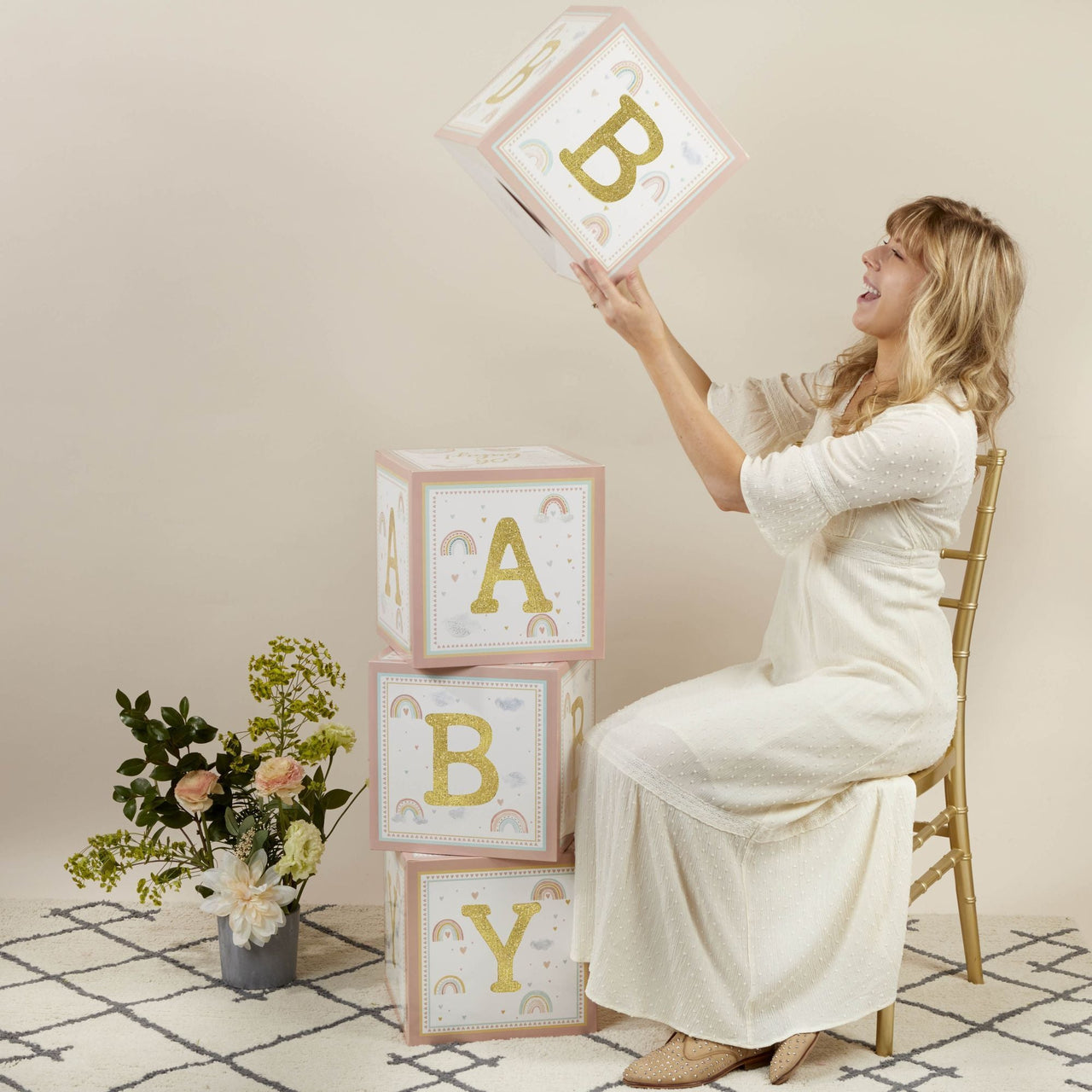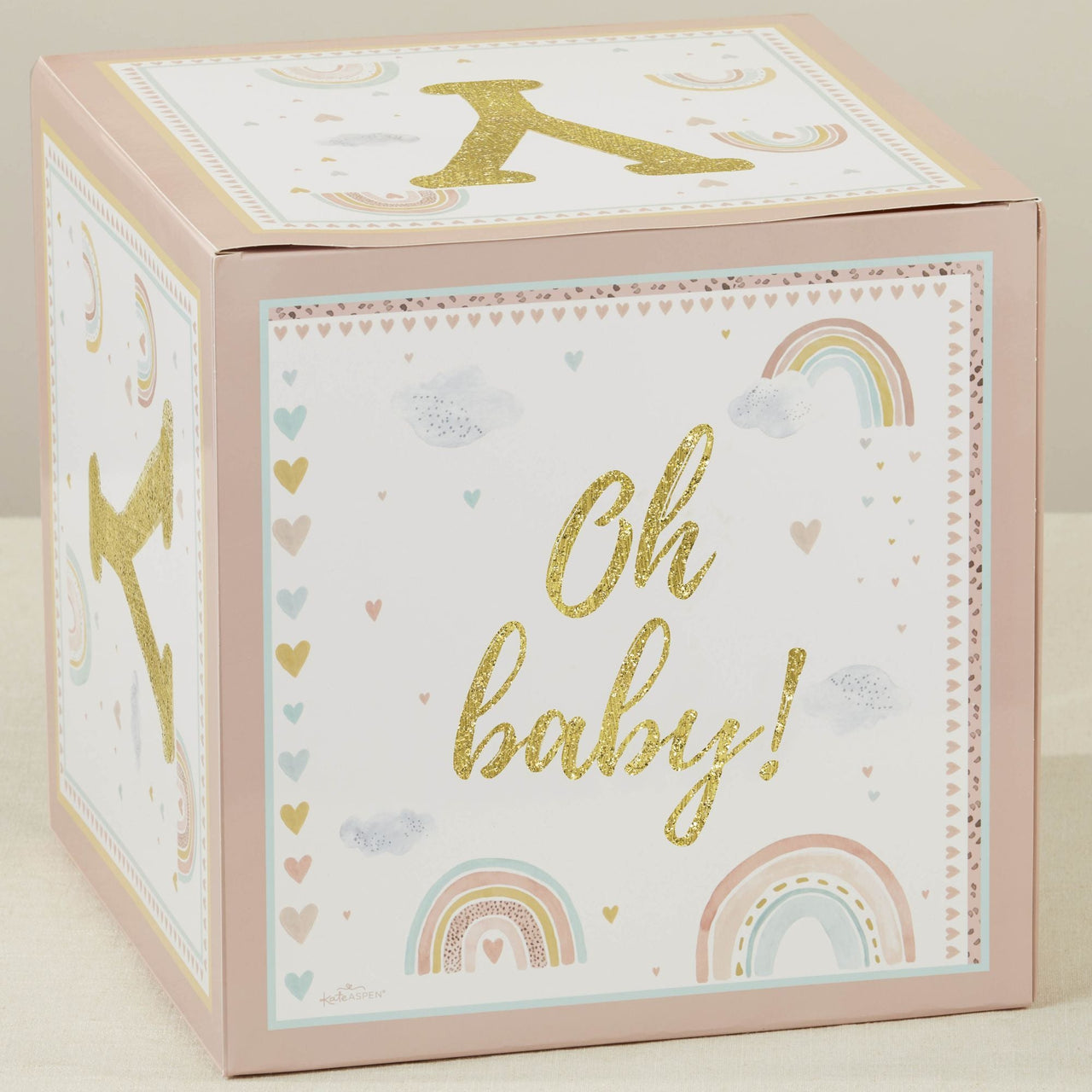 Finish out your boho themed baby shower décor with the Boho Rainbow Baby Block Box (Set of 4) by Kate Aspen. The boho style blocks have watercolor rainbows, clouds, and colorful hearts on each of them. Each block spells out the word baby in a gold font that gives an accent color for your decor. They are easy to assemble. It is just up to you on how you want to use them.
They can be set side by side on or on top of any table for decor, or you can spread them out. The boho blocks can also be stacked on top of one another. Stack them next to the mom-to-be while she opens presents for a cute decoration. It will also make for a great baby shower photo prop. Guests can pose for an unforgettable picture from a special day. There are so many ways to use these blocks in your baby shower decor. It will add some dimension and flow with all your boho rainbow decor. Your party needs these blocks to complete your boho theme!