Boho Rainbow Trinket Dish (Set of 3)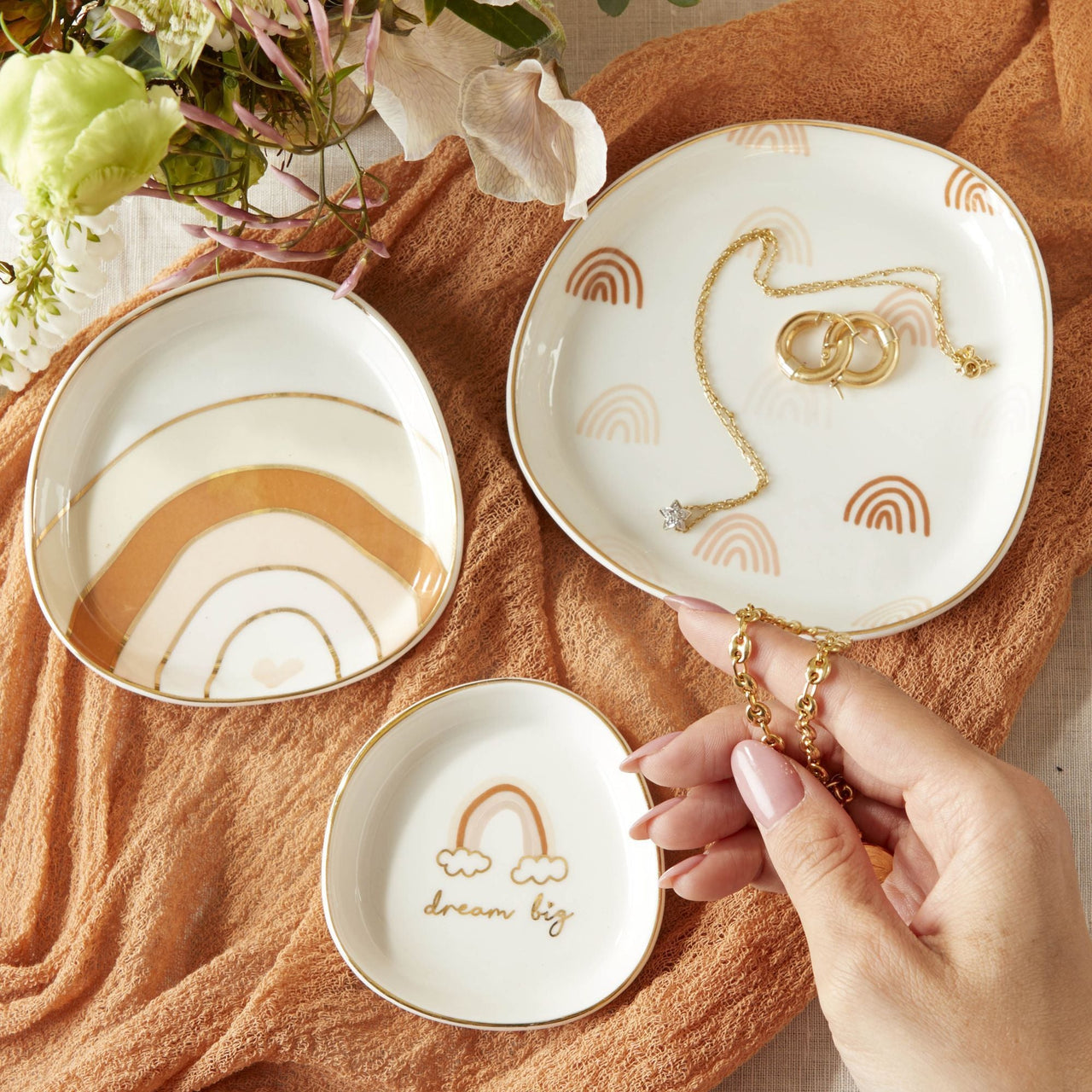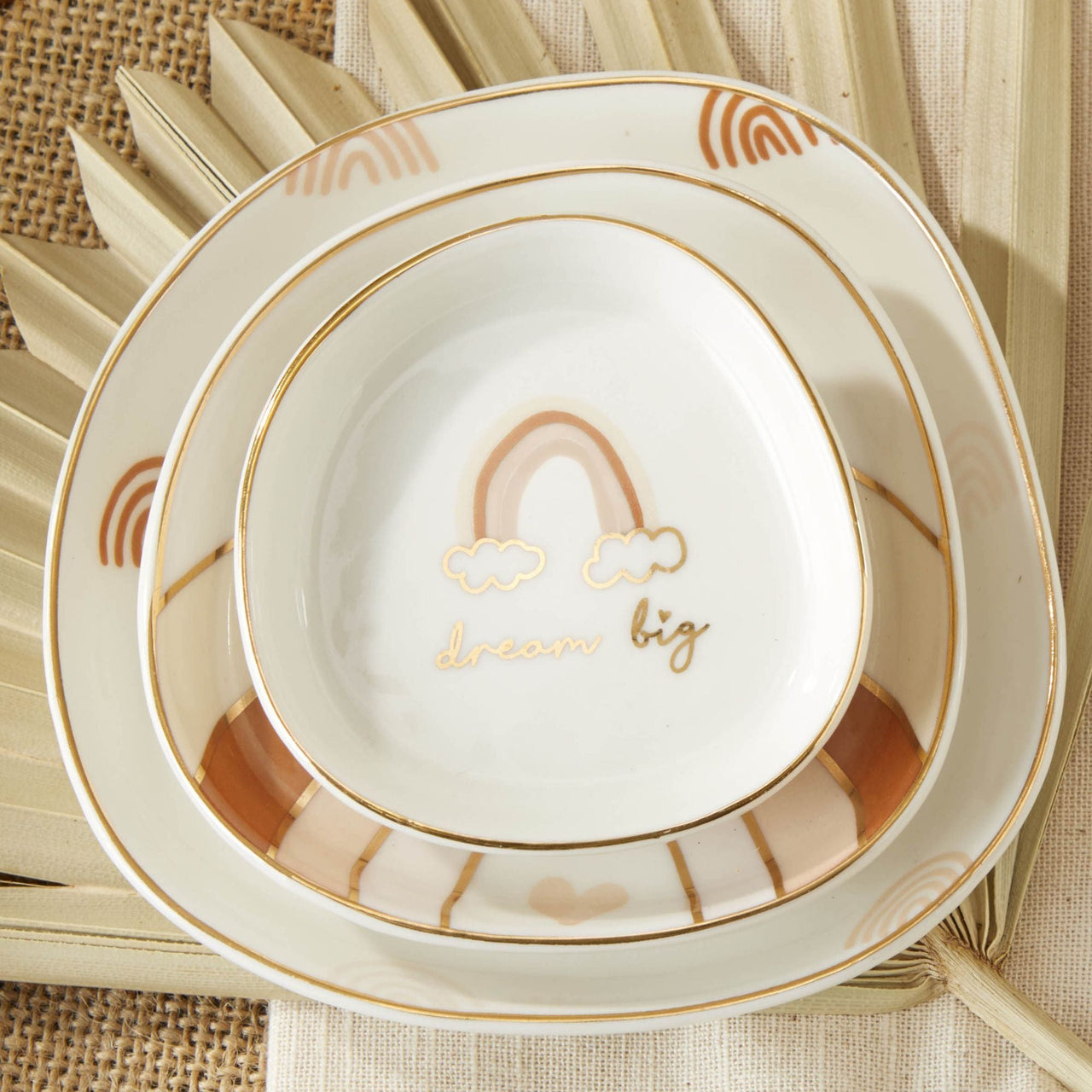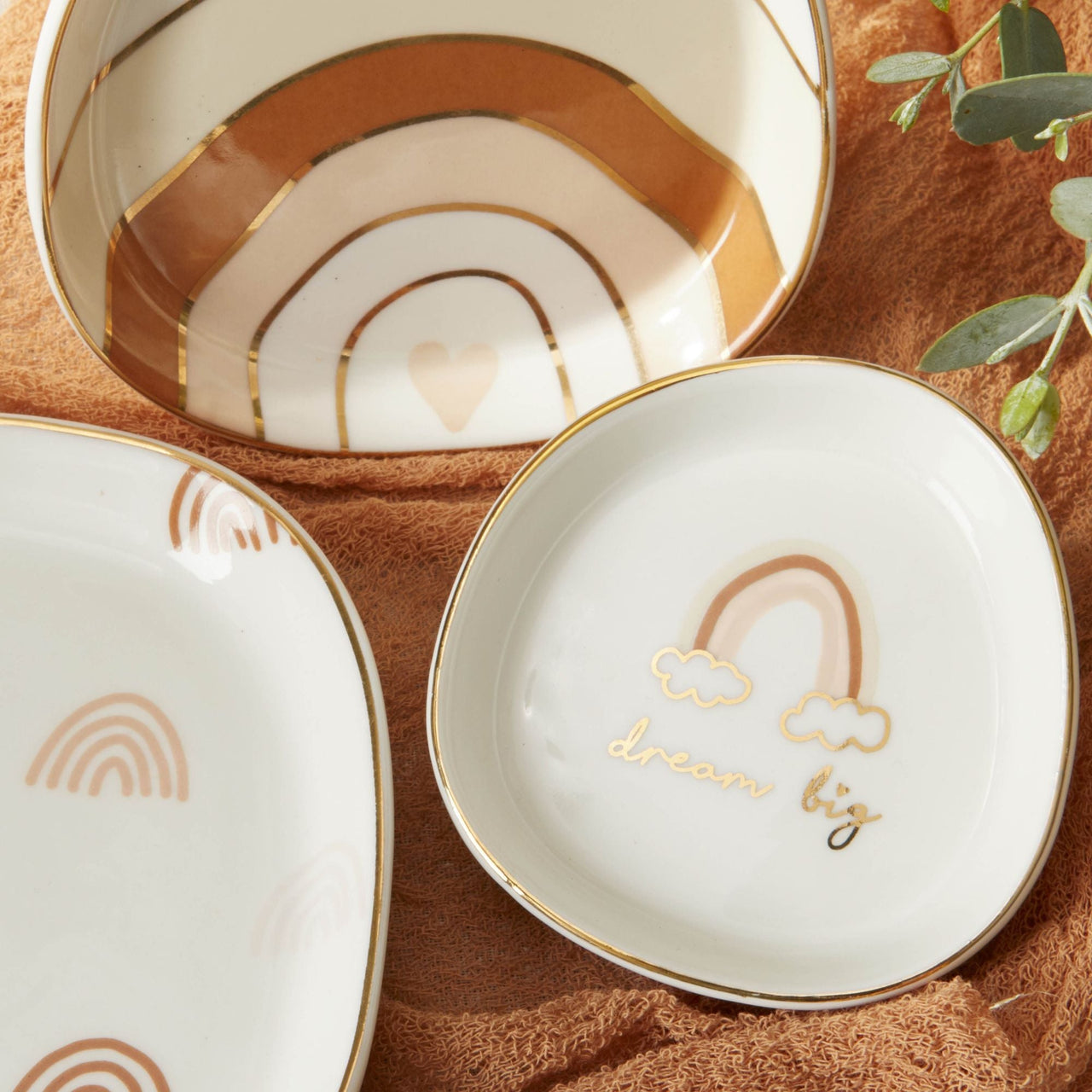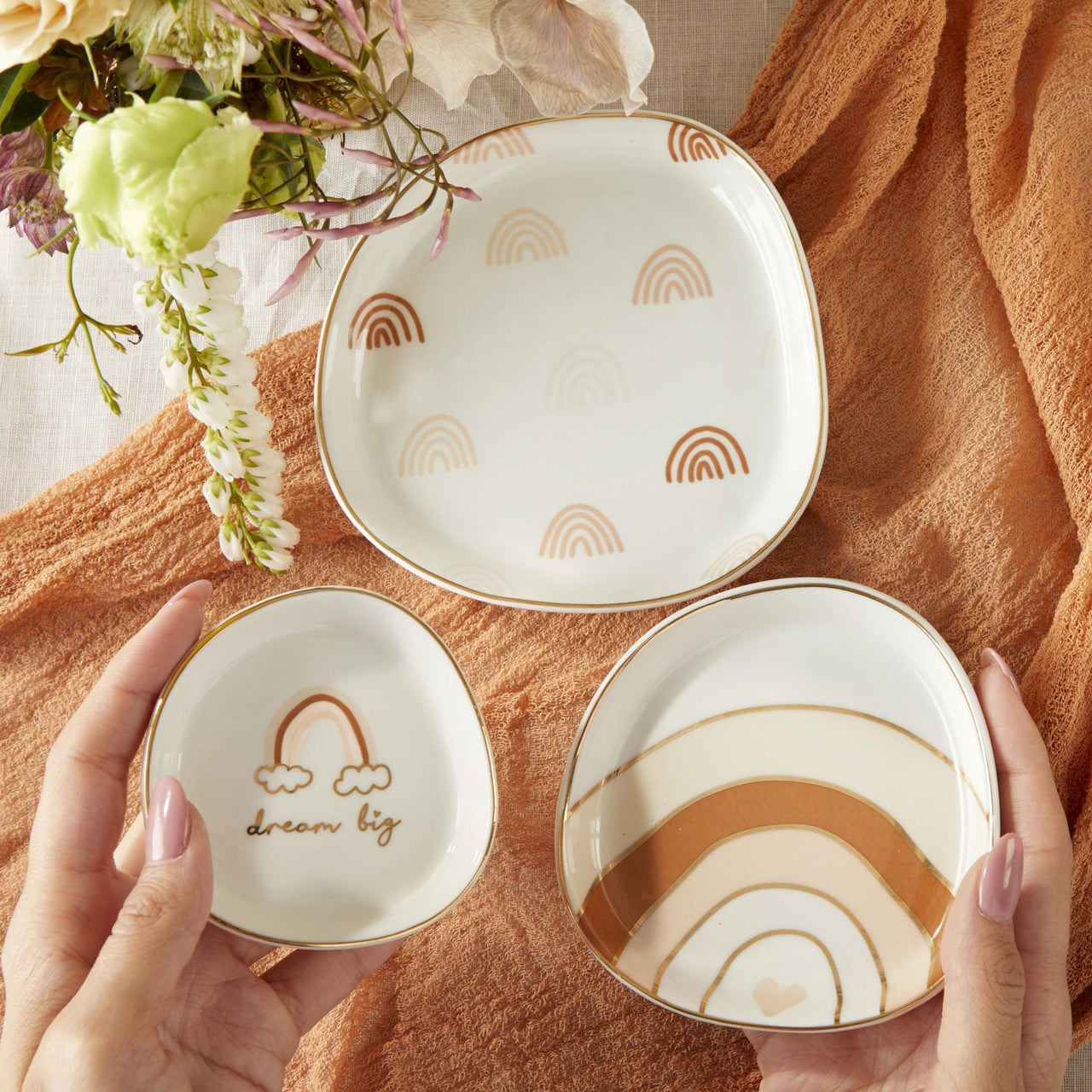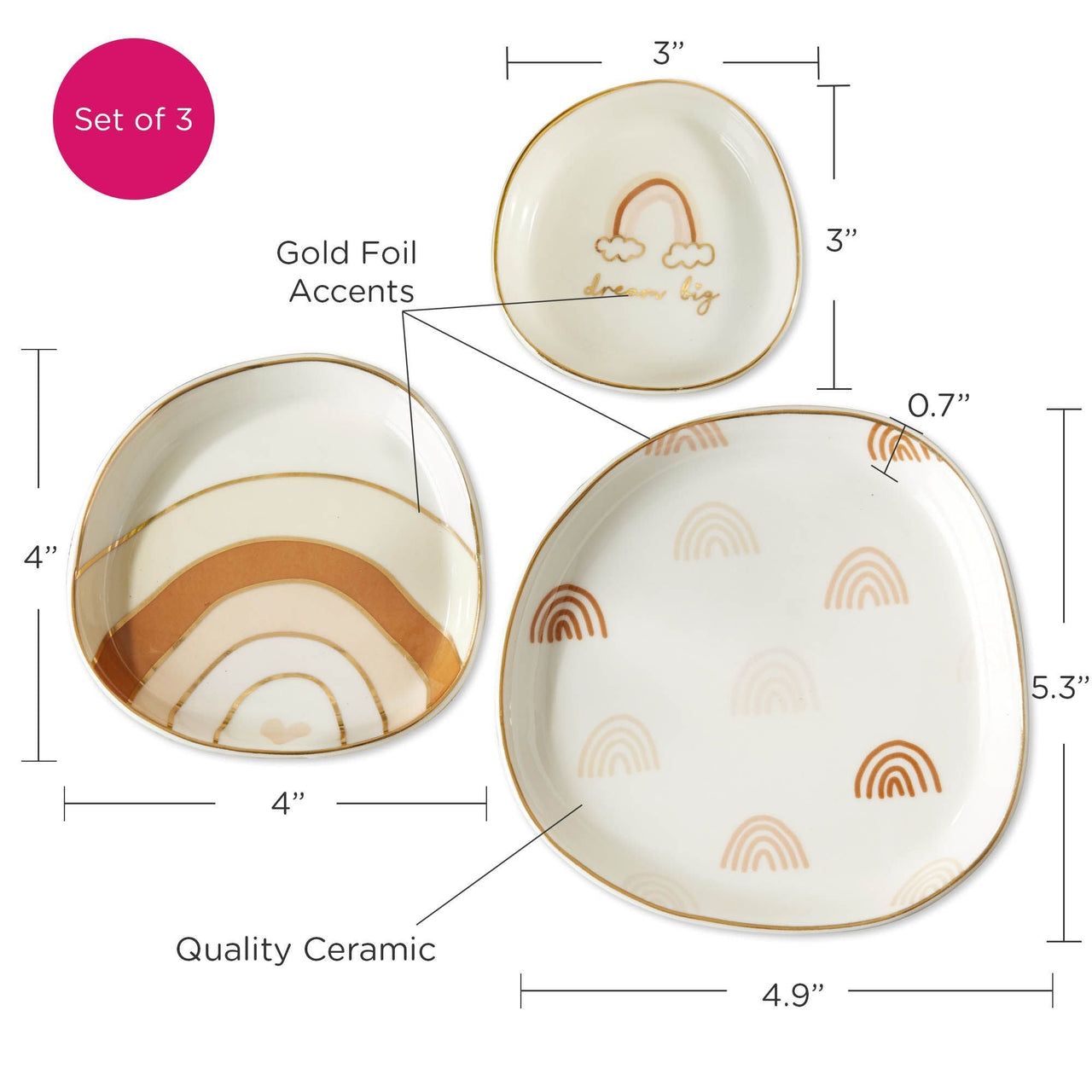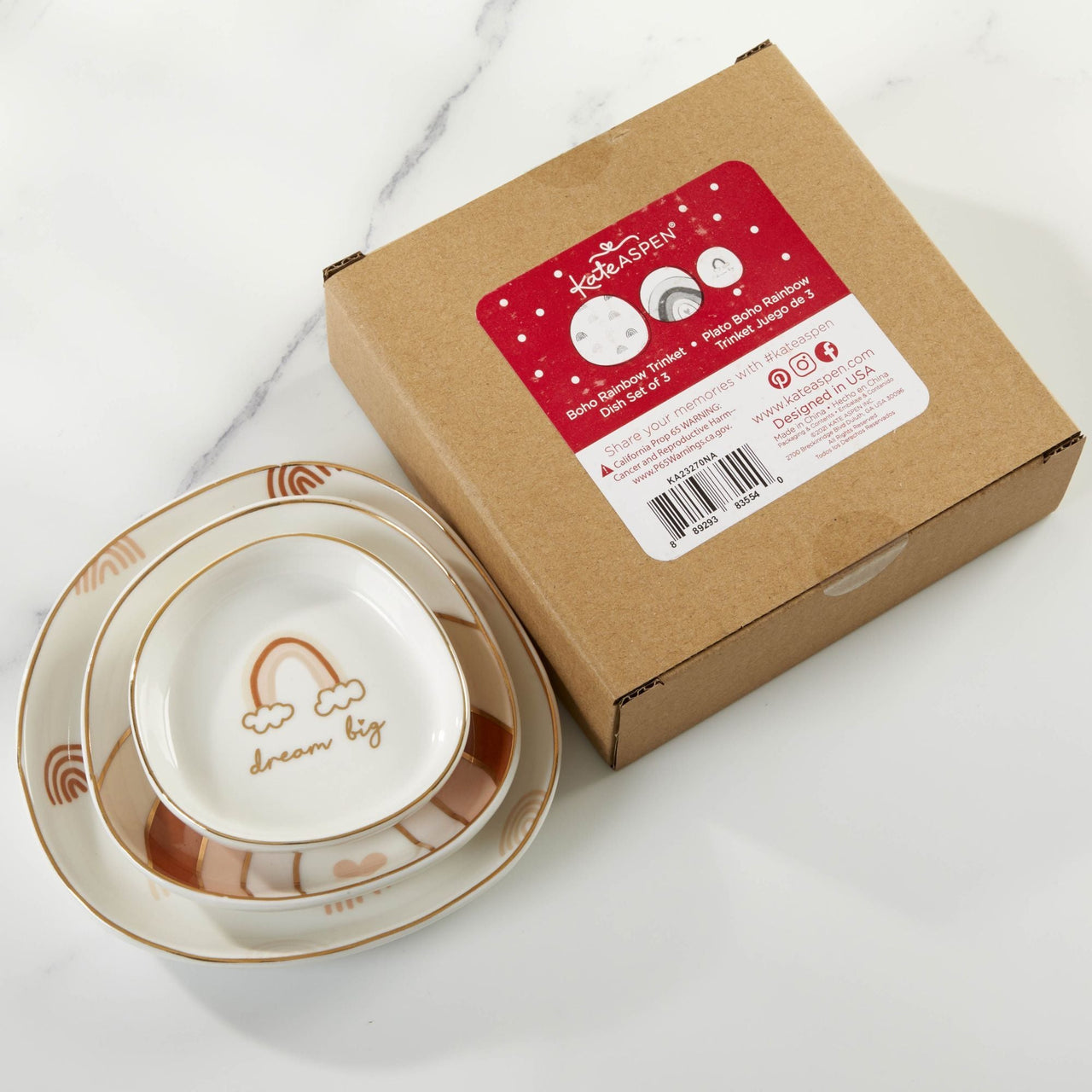 Kate Aspen delivers again with the Boho Rainbow Trinket Dish (Set of 3). Avoid clutter in your home or office with beautiful catchall dishes. That's right, these dishes can be used just about anywhere. They are ideal for your entryway to hold keys, wallets, and all the things you accumulate in your pockets throughout the day. Place in your room or bathroom to use as a jewelry dish, or just safe keeping while you wash your hands. Put them on your table for a simple candy dish or decorate with some candles as decor. They even work perfectly as a desk accessory. Any room in your home can use a cute rustic touch.
Need a good housewarming present? The neutral boho theme allows them to be an amazing gift for your friends or family. Beautiful, gold trim along the rim gives these dishes an accent color to tie into any decor. Three different sizes are included in the set, so there is just the right size for that specific place. There are so many ways to use these dishes for yourself or for others, so buy yours now. You will not regret it!