Botanical Garden Décor Sign Kit (Set of 8)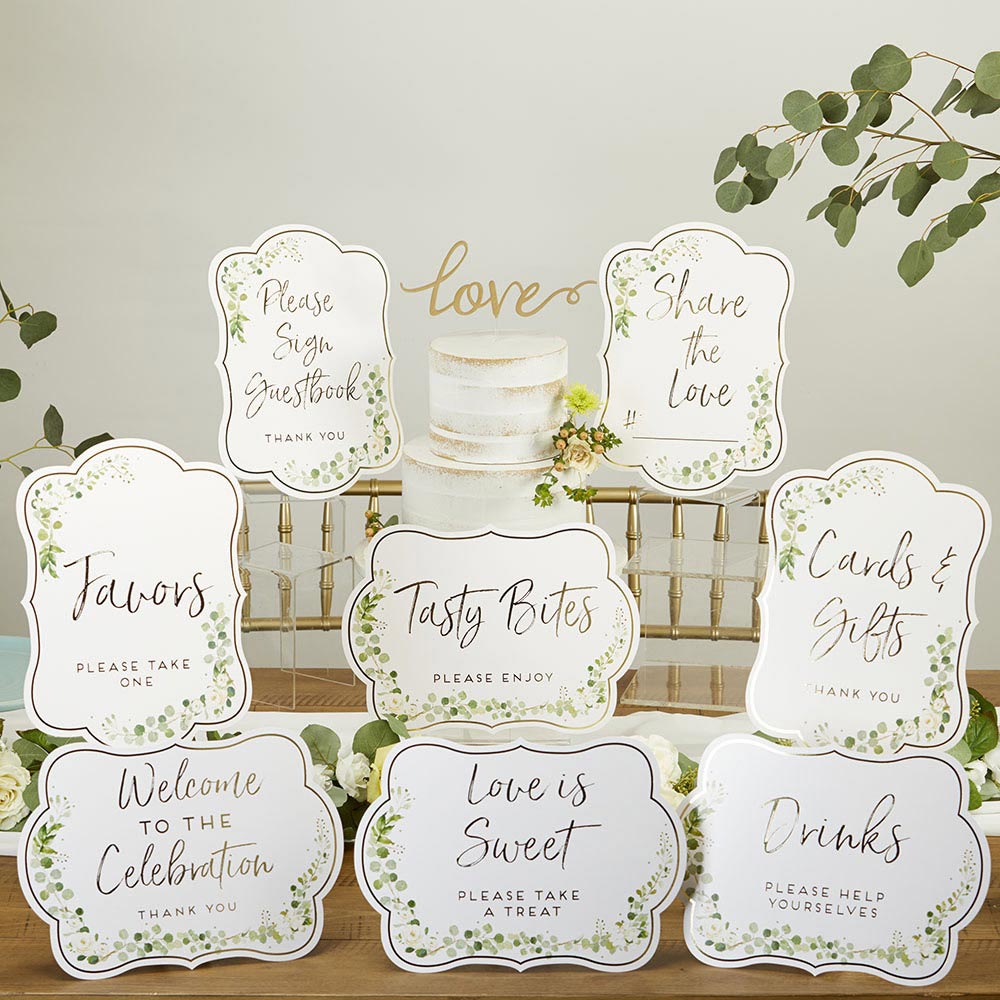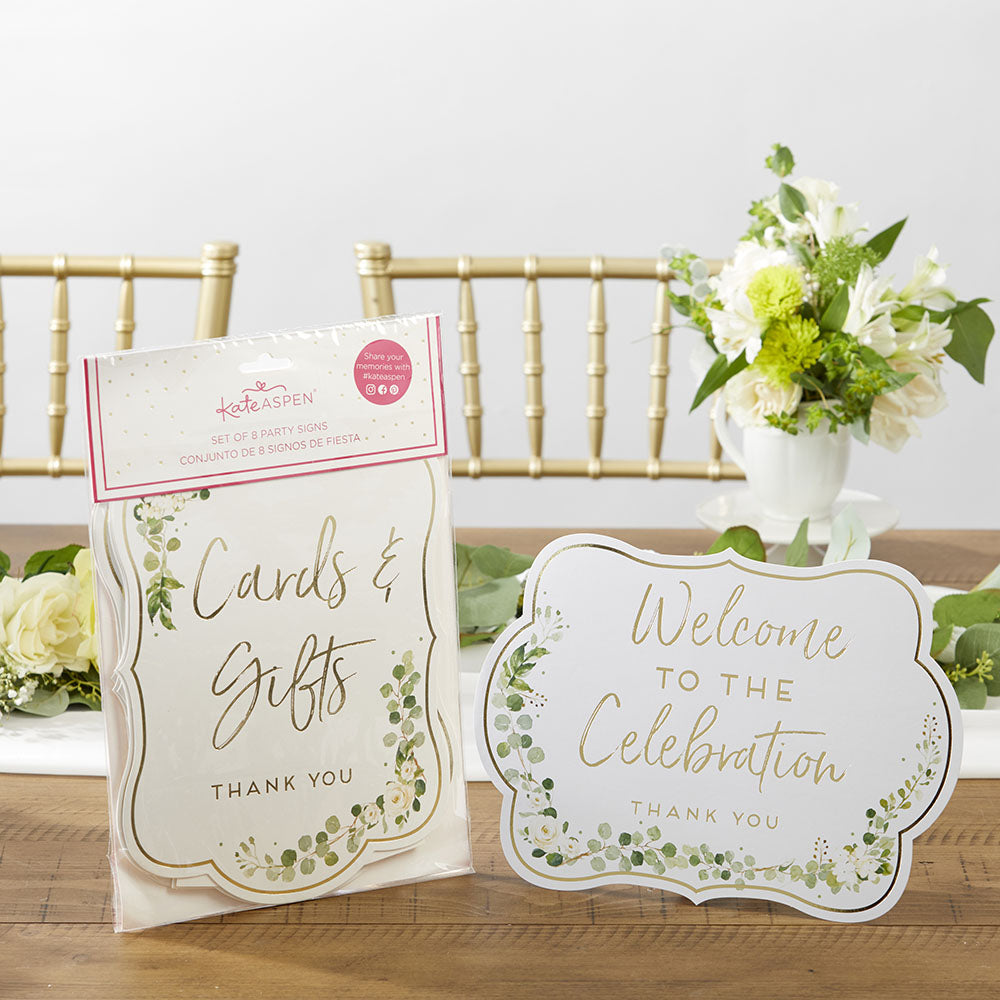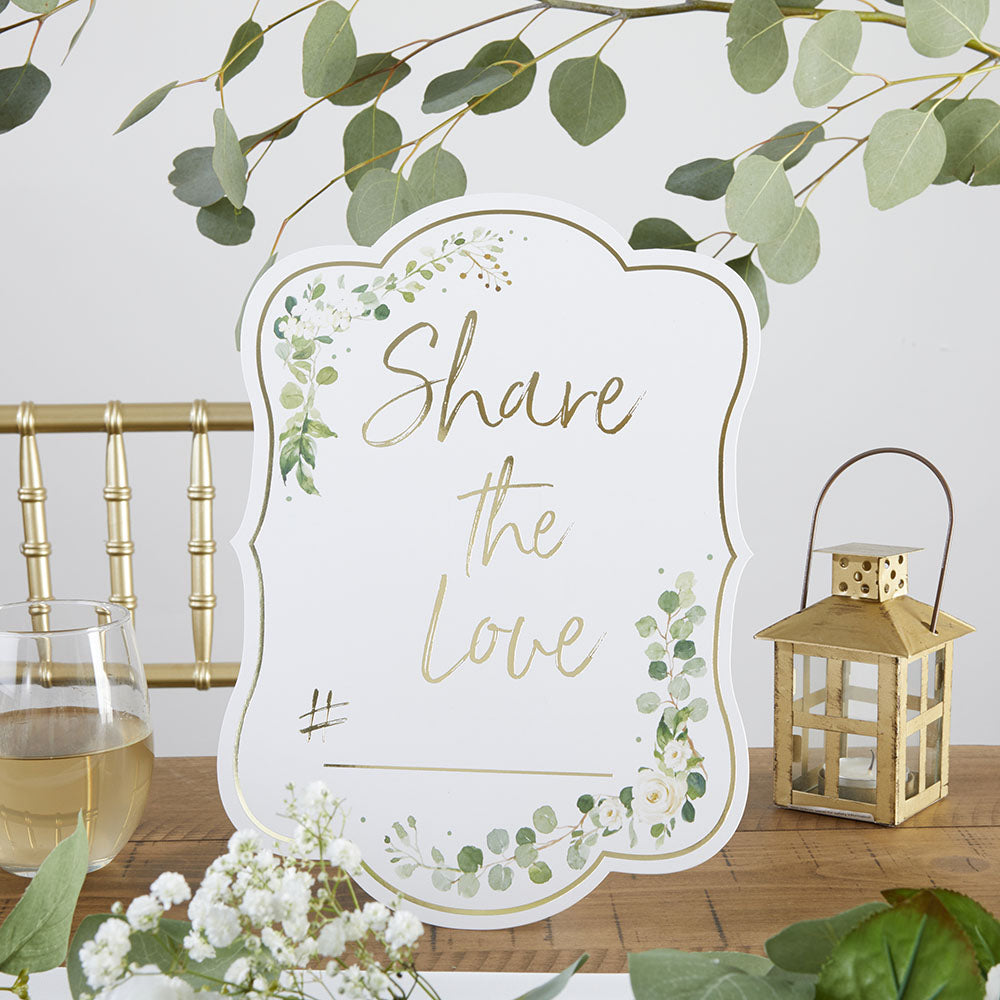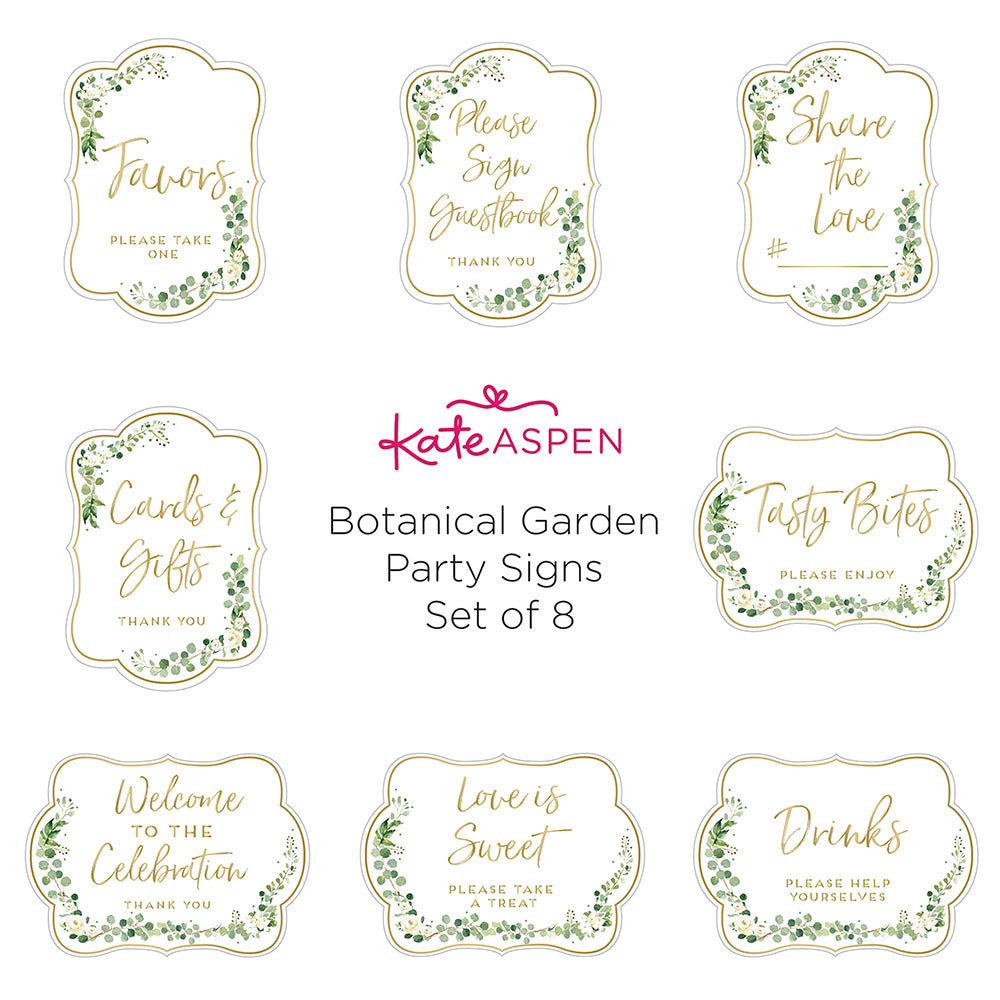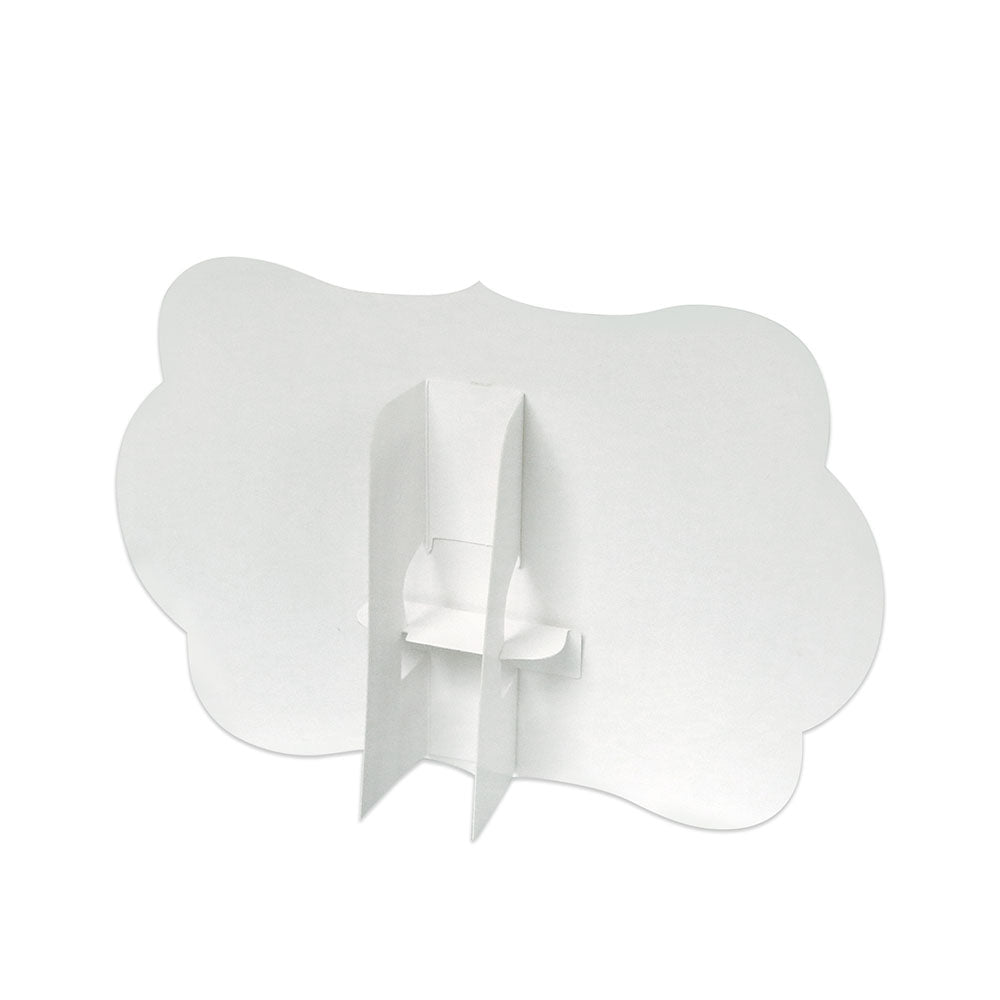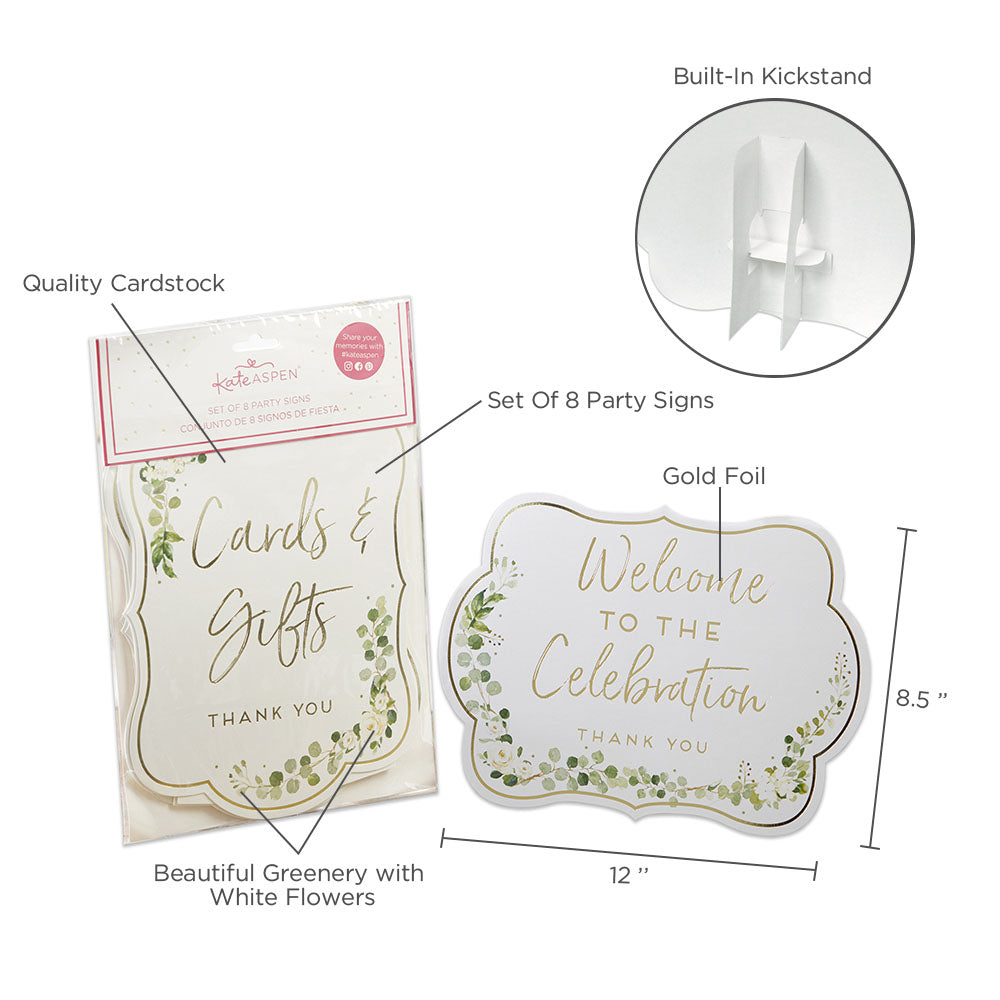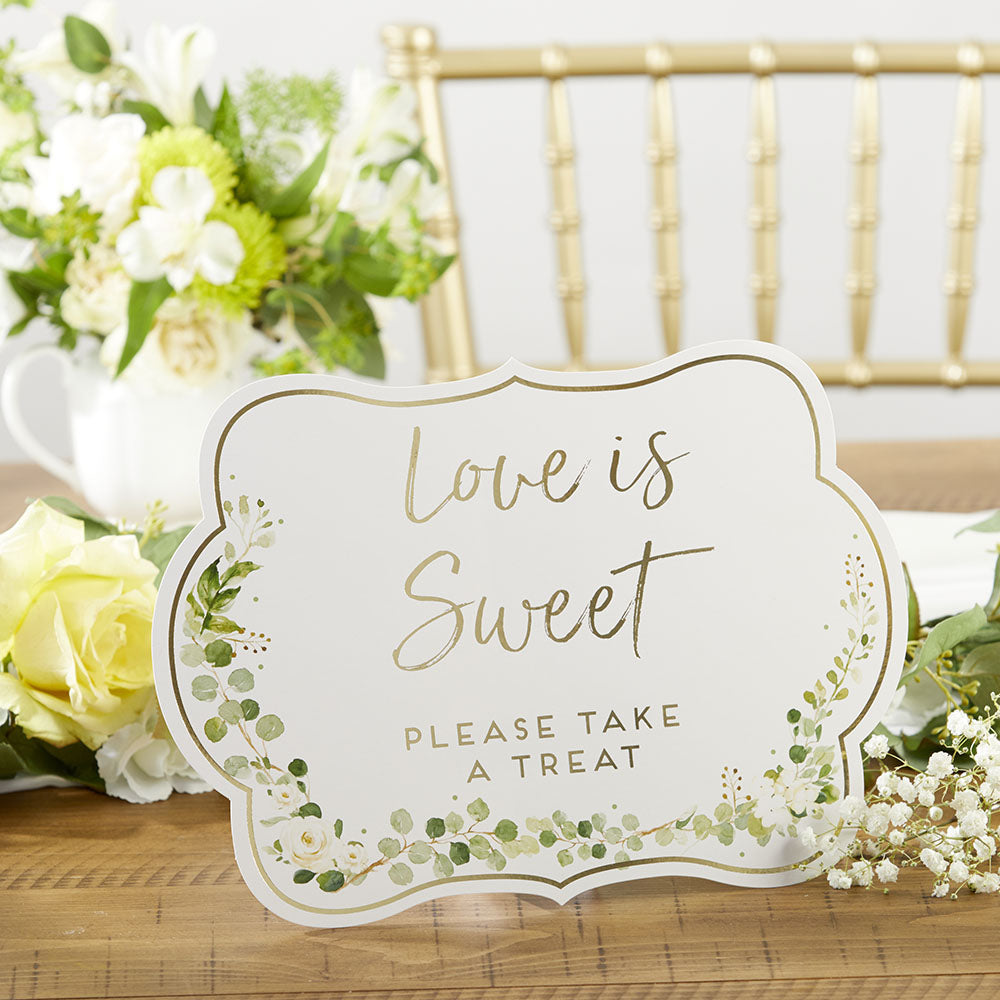 Our beautifully designed Botanical Garden Décor Sign Kit (Set of 8) was designed with both the host and the guest in mind. It is great to not have to worry about giving each guest a tour of the entire party. And now you don't! Our sign kit answers so many frequently asked questions while bringing the beauty of having an arrangement of green foliage and white roses and gold foil lettering and details.
This party décor kit includes 8 different pre-printed signs including: "Welcome to the Celebration", "Favors, Please Take One", "Please Sign our Guestbook, Thank You", "Share the Love, #______", "Cards & Gifts, Thank You", "Tasty Bites, Please Enjoy", "Drinks, Please Help Yourselves", and a "Love is Sweet, Please Take a Treat".
All signs are ready straight from the box and have a collapsible kickstand, making the party set up a breeze. Traveling to a destination bridal shower venue, or going to your besties house down the street for a champagne brunch, these party signs can come out of or back in the package in no time. Spend more time with your family and friends and enjoy your special occasion!