Botanical Garden Wedding Table Numbers (1-25)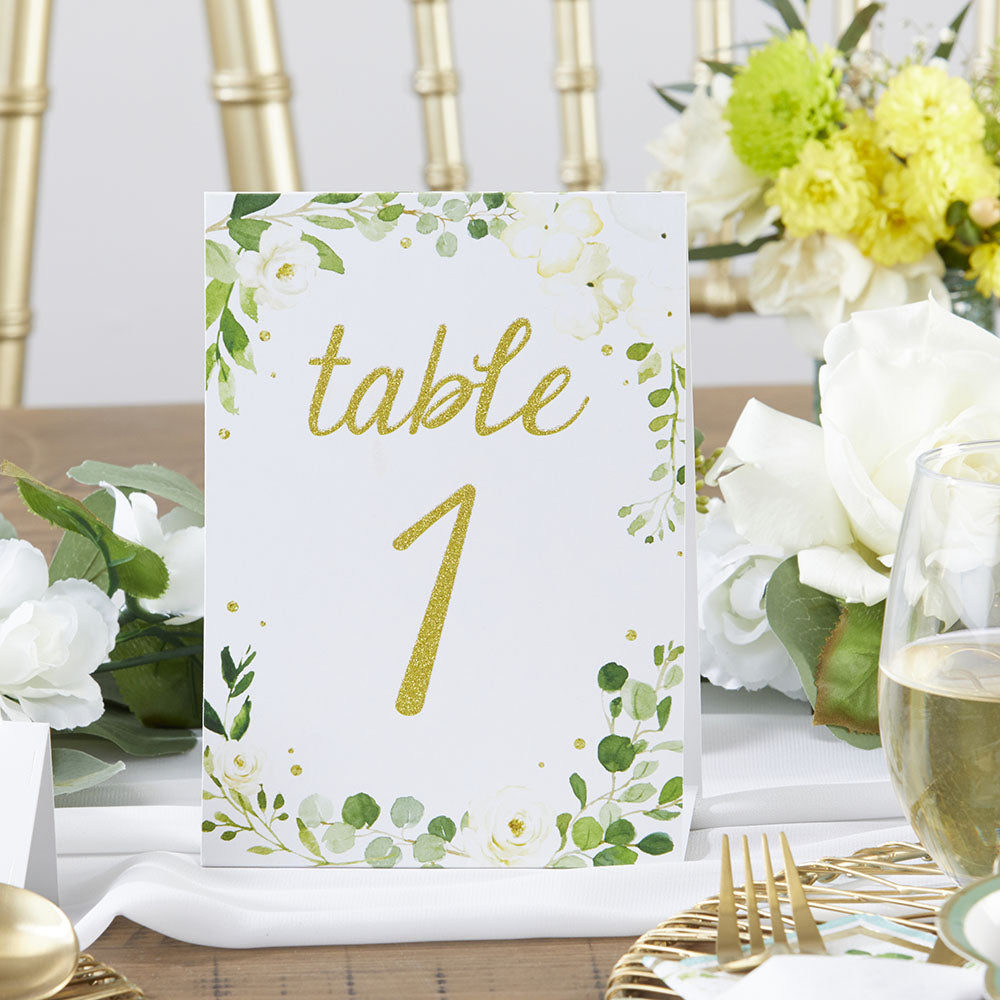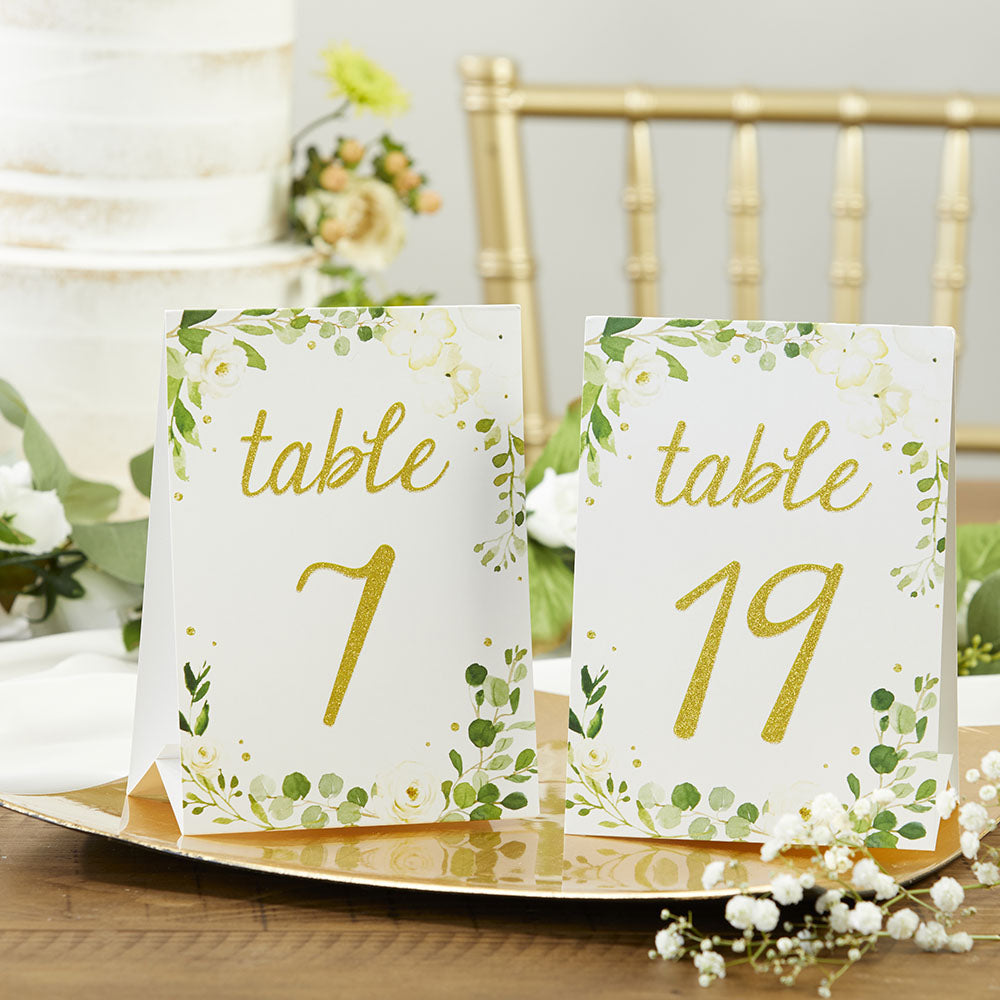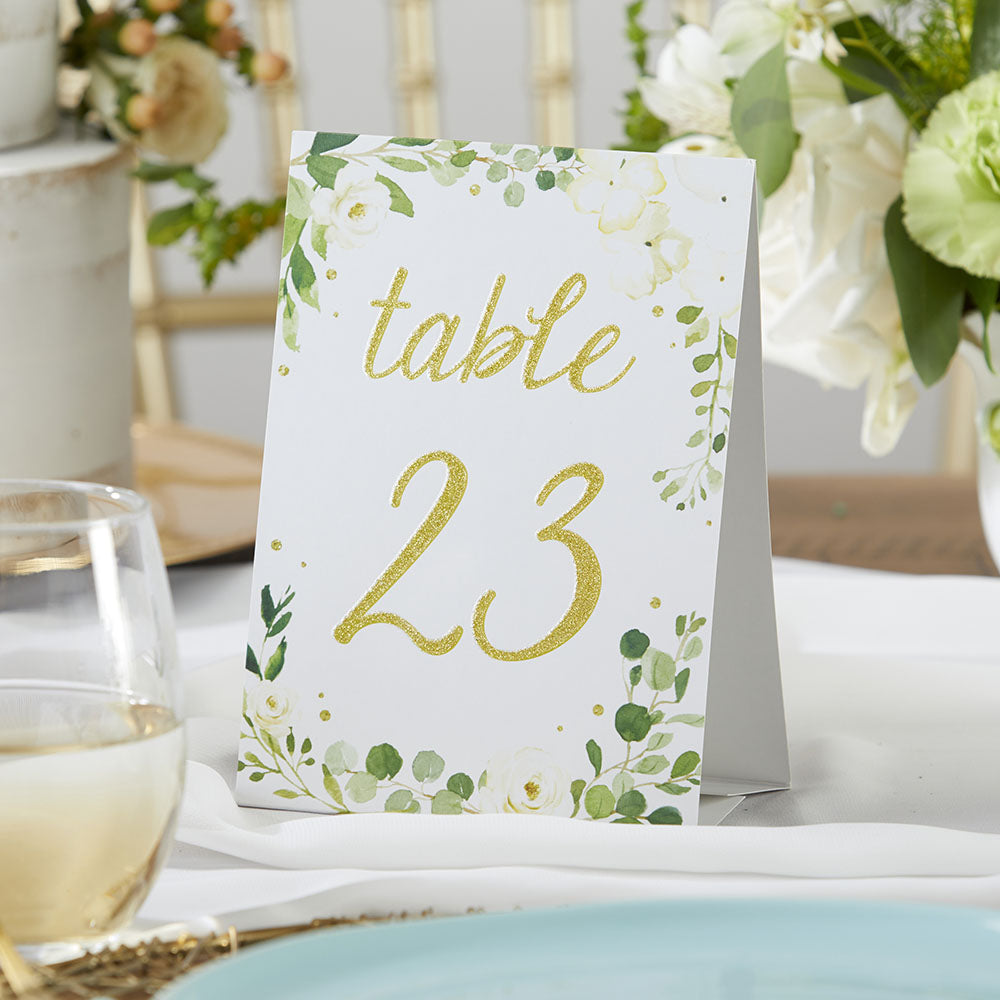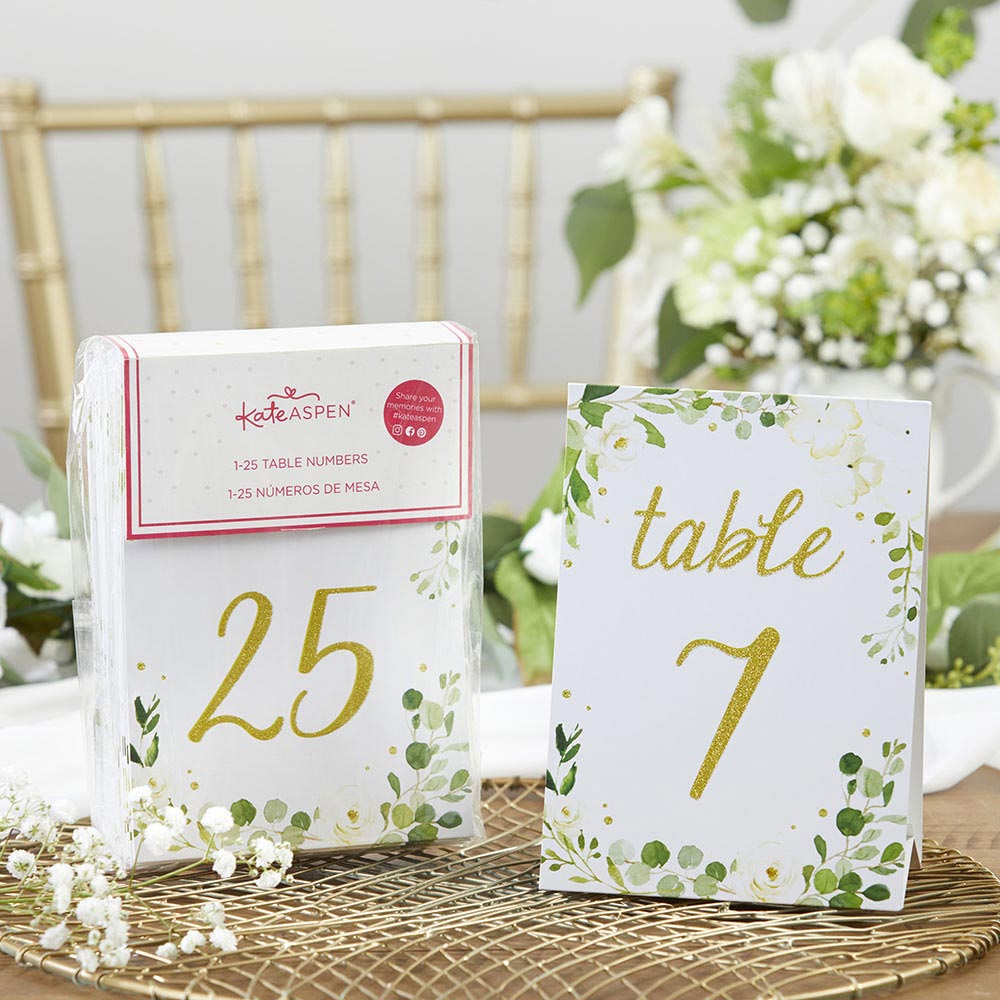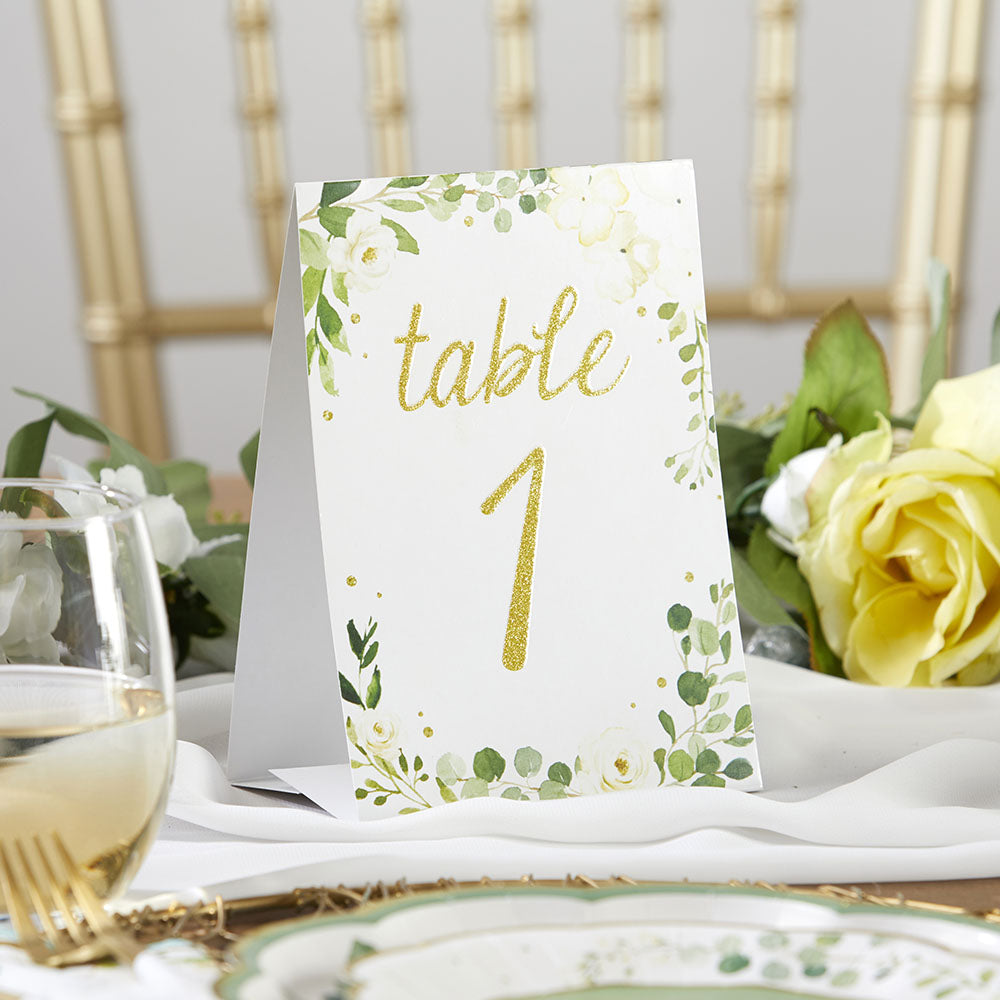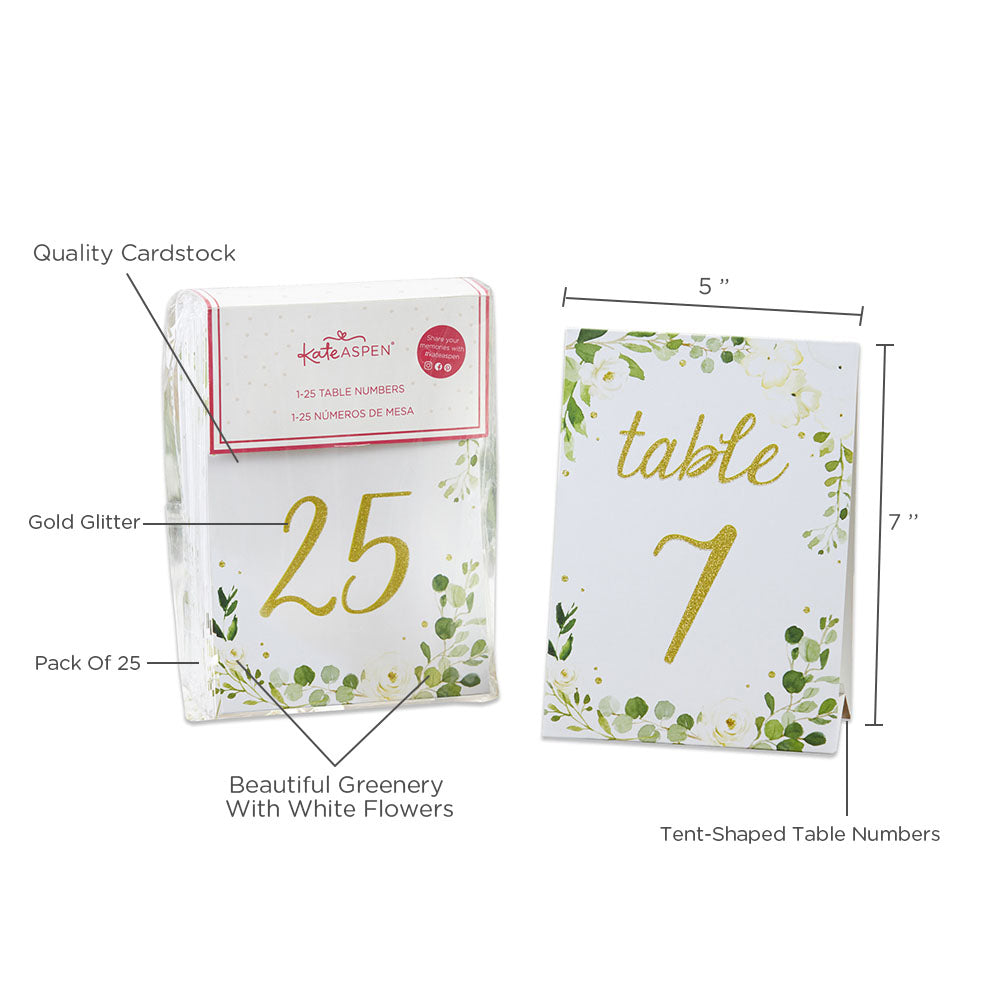 While you are planning your wedding and reception there is so much precious time and hard-earned money and energy spent on your friends and family making memories and building relationships that will last a lifetime. Our Botanical Garden Wedding Table Numbers (1-25) help to ensure that your guests don't have to worry about anything else, but making those memories. They are great at making it easy to navigate your party, seamlessly helping to bring security to your guests by making it clear where their table is.
The beautifully designed 5x7 heavy card stock is vibrantly saturated with greenery print, making these table numbers stand out and perfect for so many celebration themes. Whether you are having a baby shower outdoors at the park, a bridal brunch by the lake, or a wedding under the stars, our beautiful garden table numbers will fit seamlessly. Coming in a generous portion of 25, even at very large events, you will surely know that you will have enough to accommodate your venue.