Burgundy Blush Floral 7 in. Premium Paper Plates (Set of 16)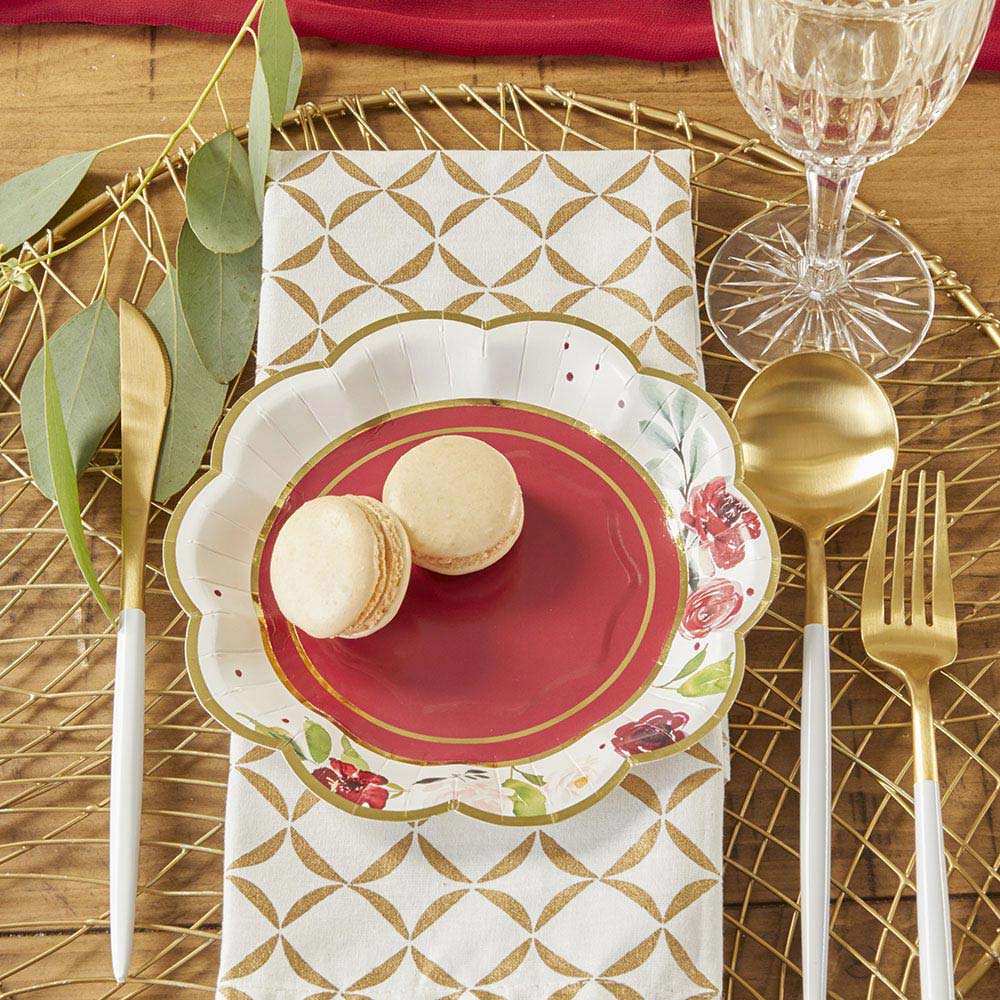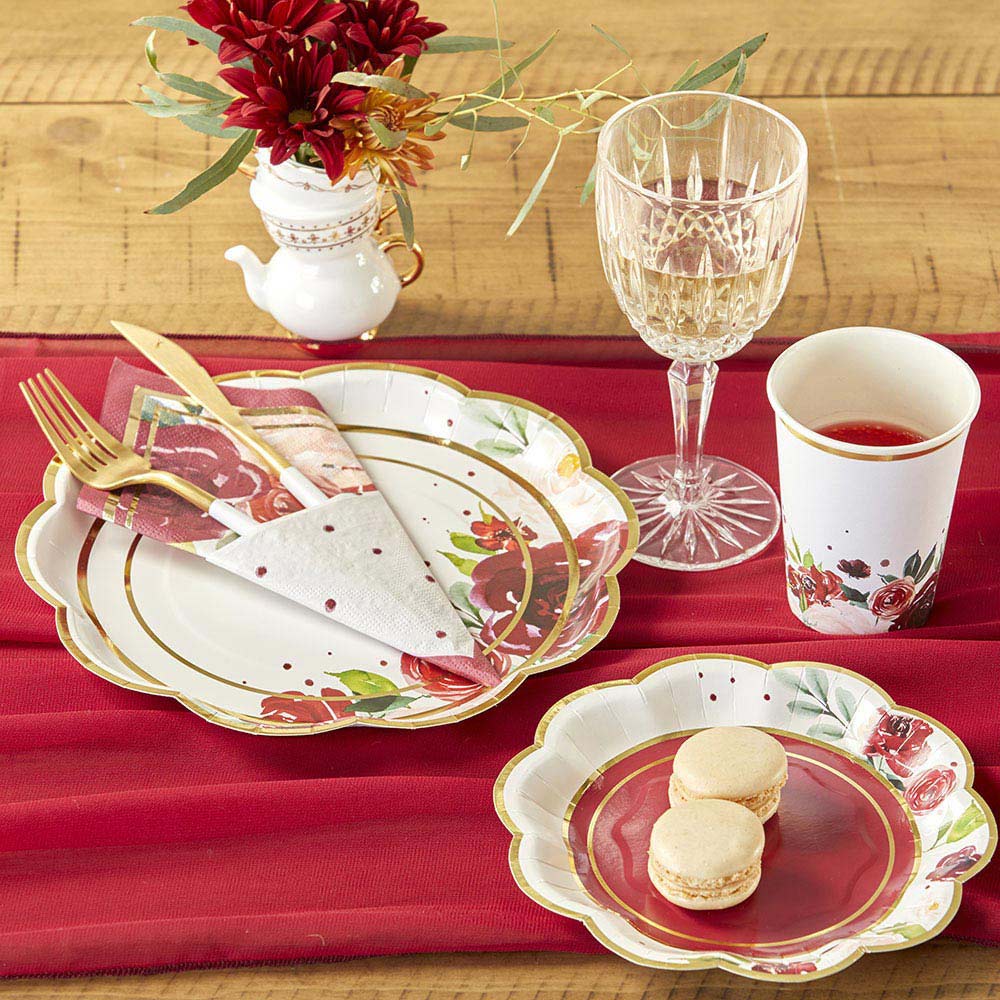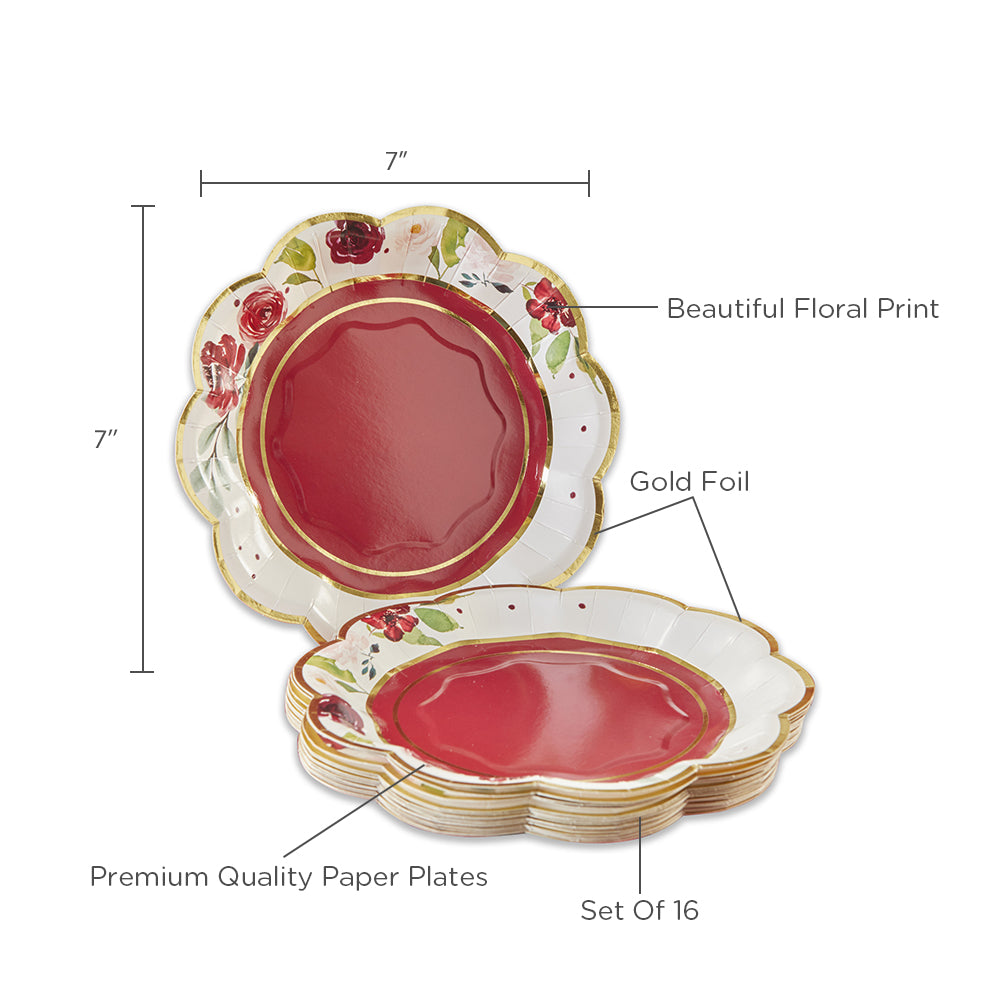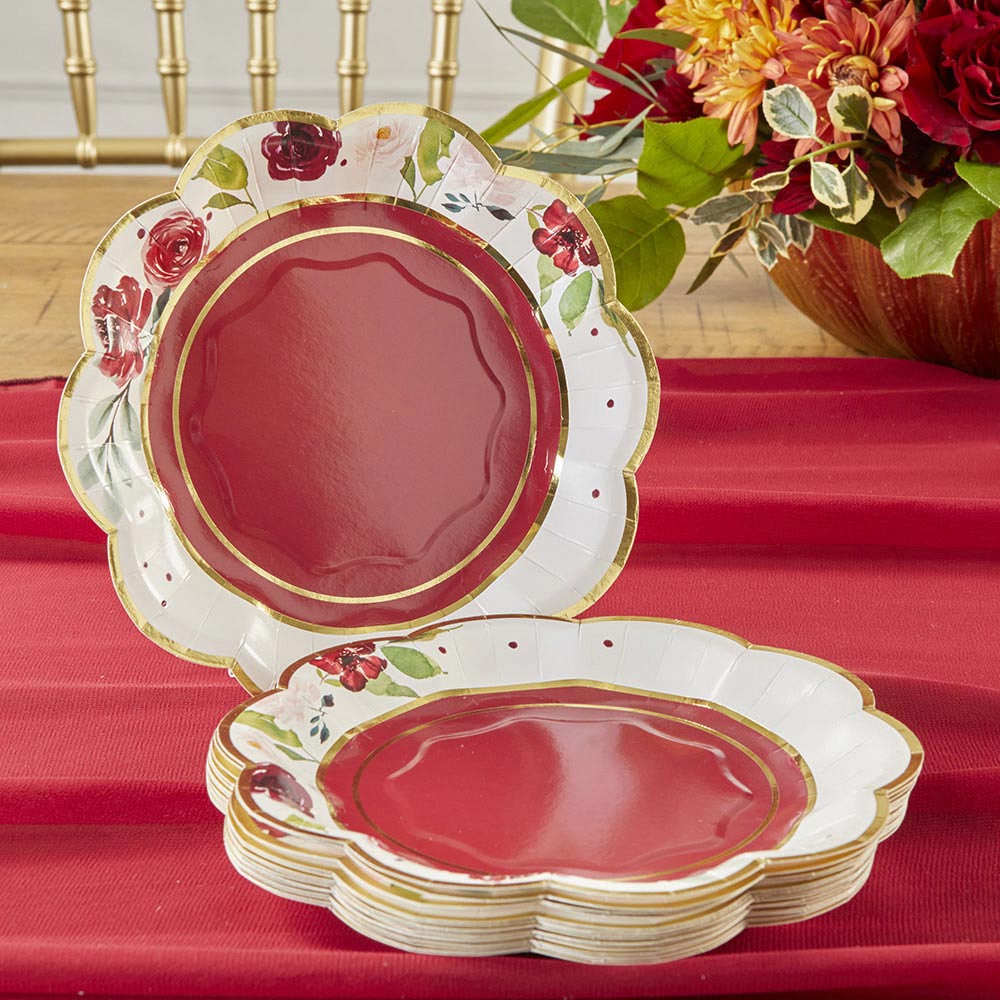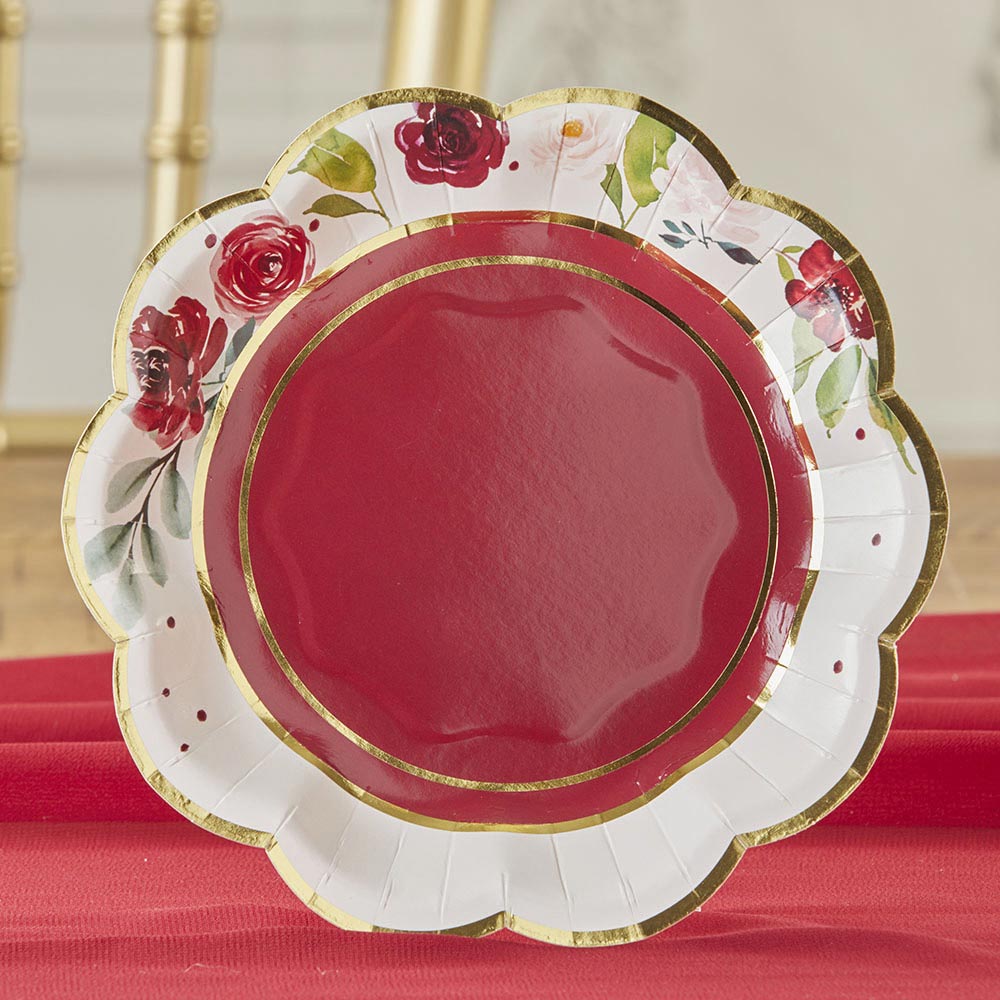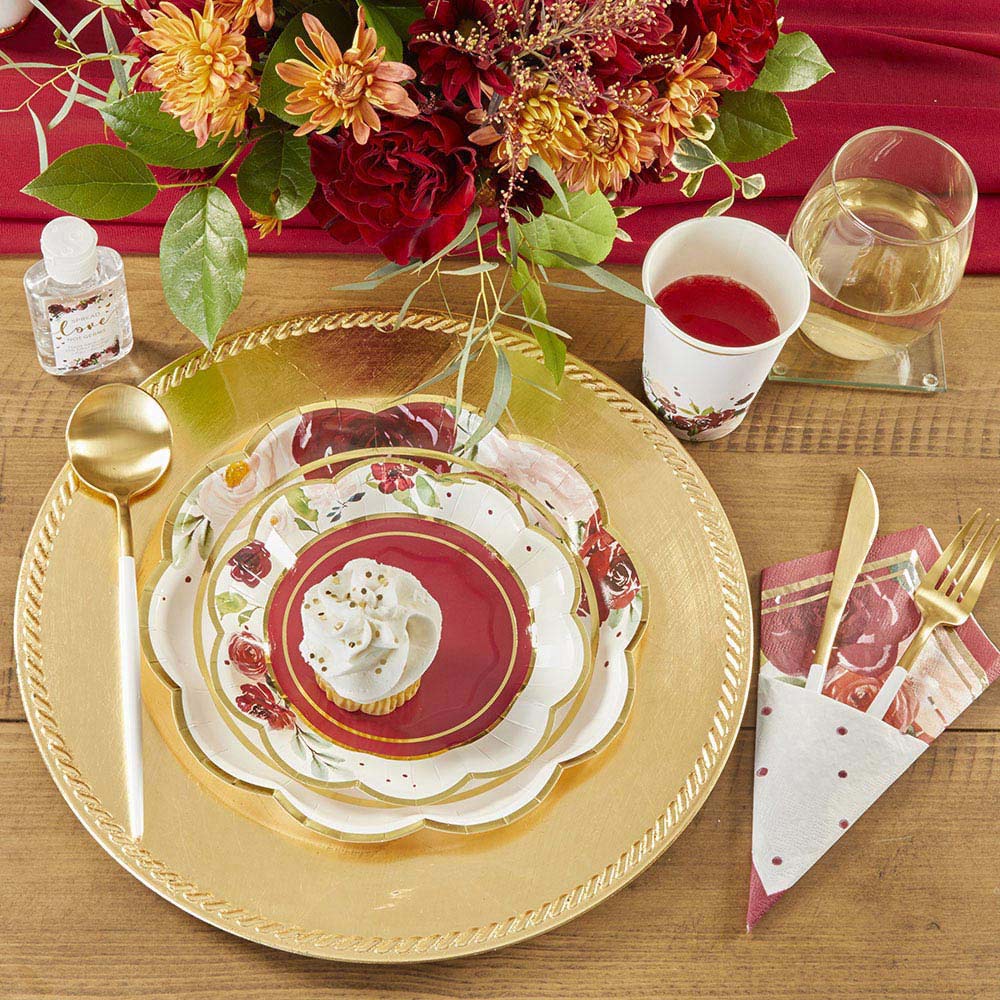 Crisp details and elegant floral make our Burgundy Blush Floral 7 in. Premium Paper Plates a work of art. With their rich fall floral theme and elegant scalloped edge design, you will have your guests gabbing about where to get some of their own. They will stand out on your table adding to the beauty of your tablescape and they come in a generous set of 16. Each set is shrink-wrapped packaged to ensure they will arrive without a blemish and ready to go right out of the package.
One of the many reasons our customers come back time after time is that our paper products are rich in color, always designed beautifully, and as sturdy as the top-of-the-line paper products. We take special care to make them fancy enough for the most formal affair but give you the ease of a high-quality paper plate helping the host have a good time too. There are so many decisions to make when hosting a special event. It is so nice to be able to always know that we will deliver a great product.