Burgundy Blush Floral 8 oz. Paper Cups (Set of 16)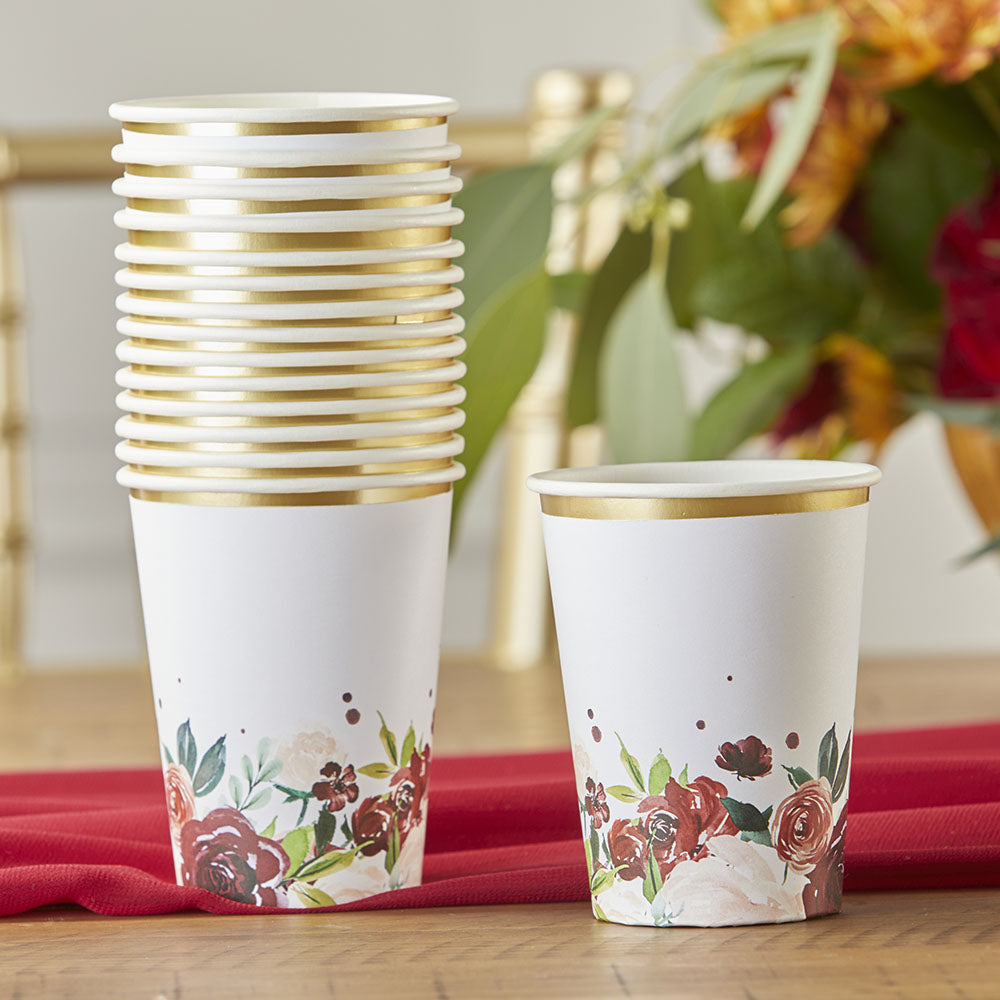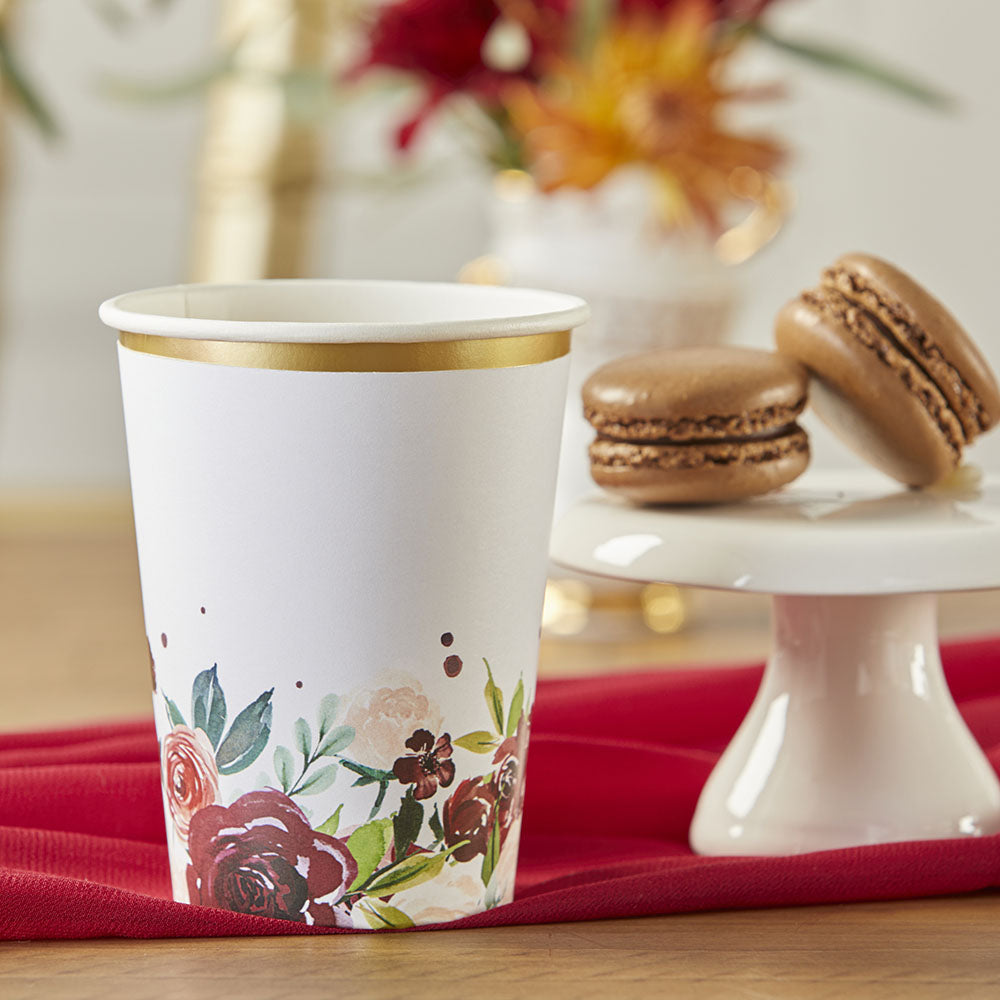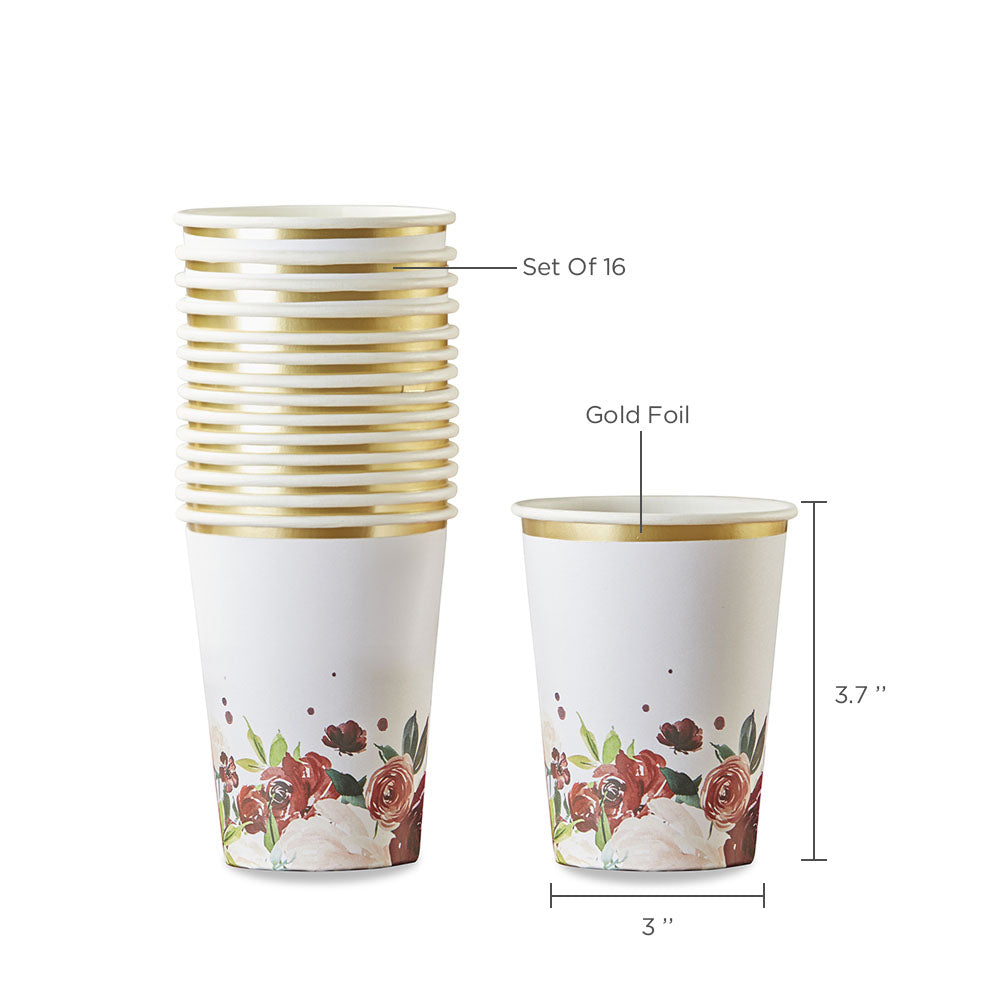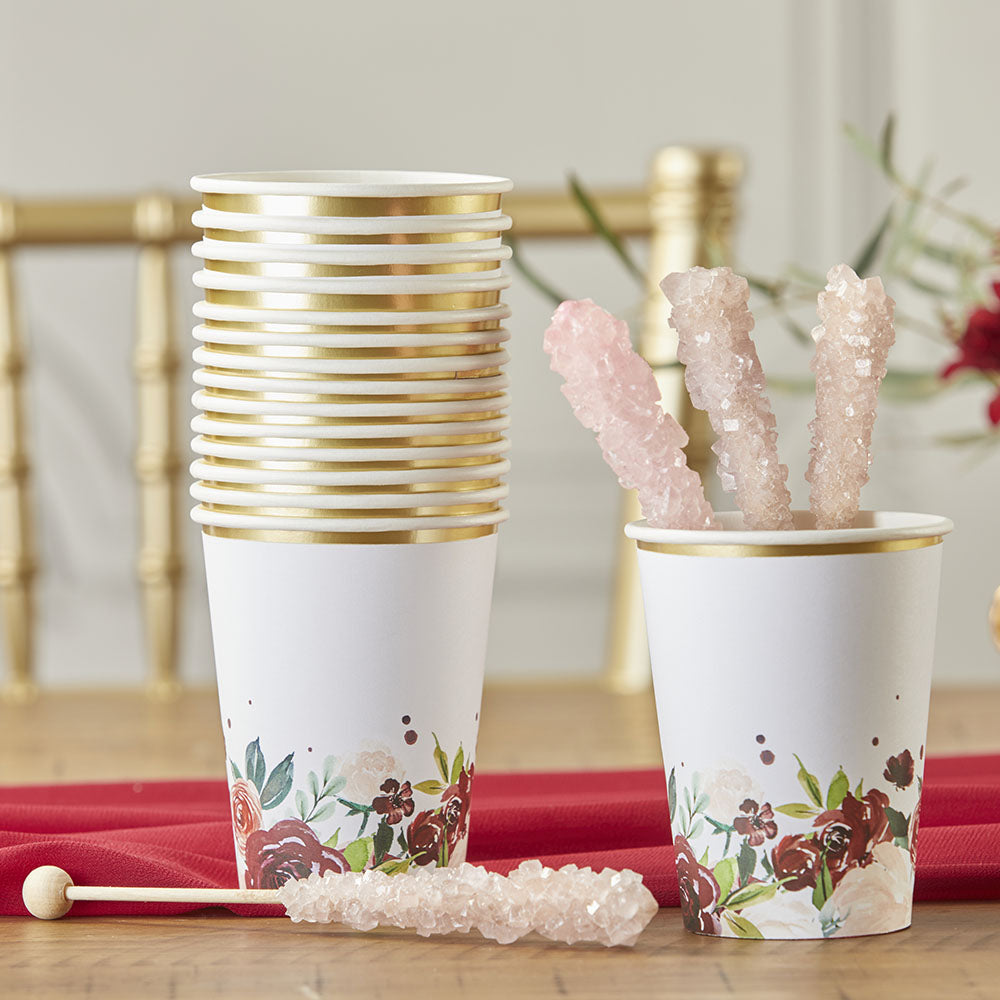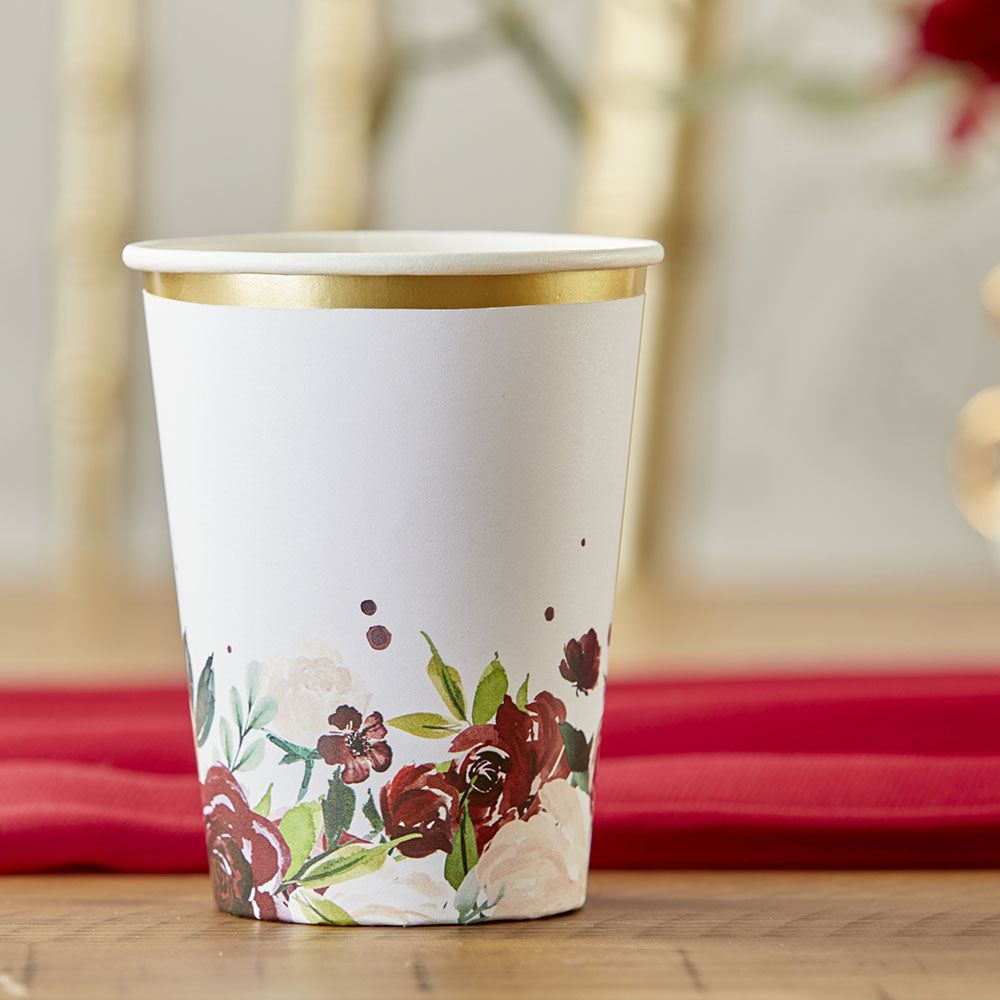 Our Burgundy Blush Floral 8 oz. Paper Cups are beautifully designed with the rich colors of burgundy and rose with gold foil detailing that really set them apart. These sweet little cups are ready to accentuate your décor and use right out of the package, sold conveniently in a set of 16, they will be perfect next to the punch bowl or the tea dispenser. Made of the highest quality paper makes these perfect to always have on hand because they will never leak, break or crumble, but also disposable for easy cleanup.
Our Burgundy Blush Floral collection designs each element to stand apart and with the rich color of burgundy, our cups make a statement all their own and easy for your friends and family to use. Looking more like fine china than paper cups, you will be proud to have your guest use them. Make sure you make a decision that is easy to make and move on knowing it is the right choice.