Burgundy Blush Floral Party Décor Sign Kit (Set of 8)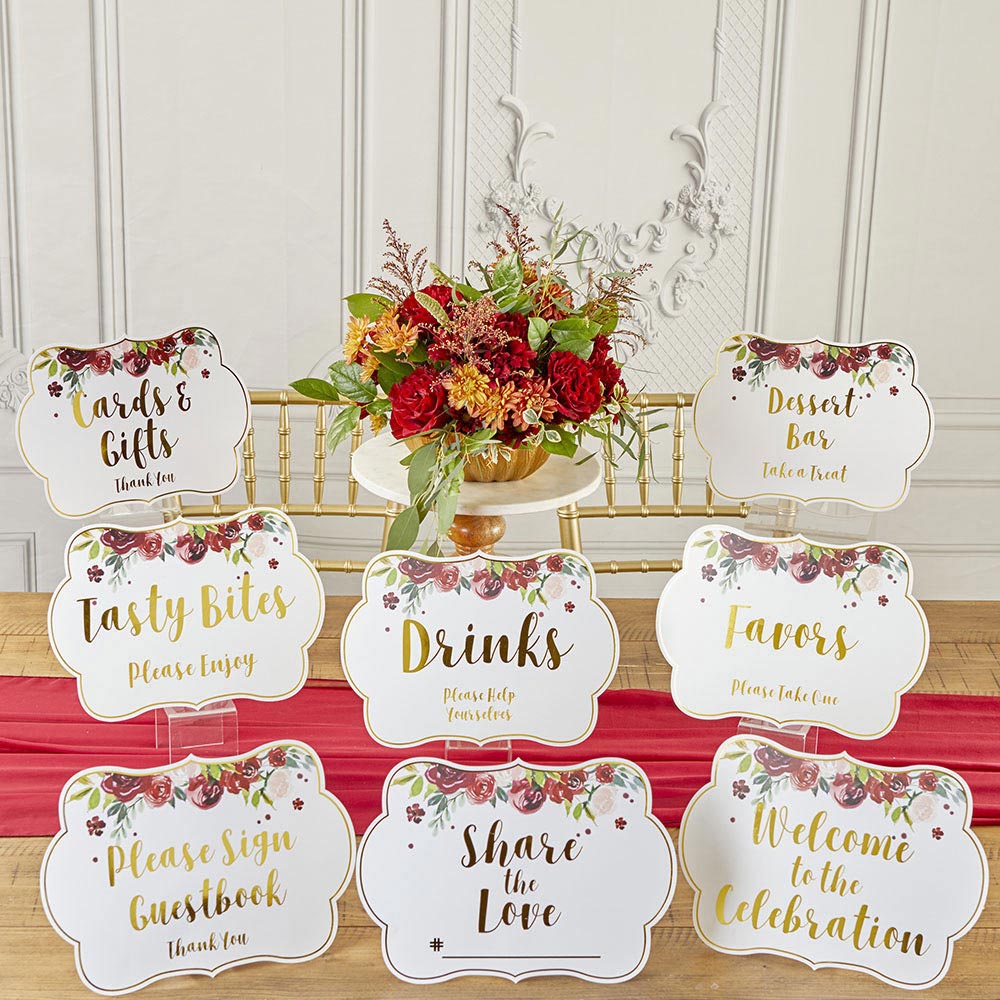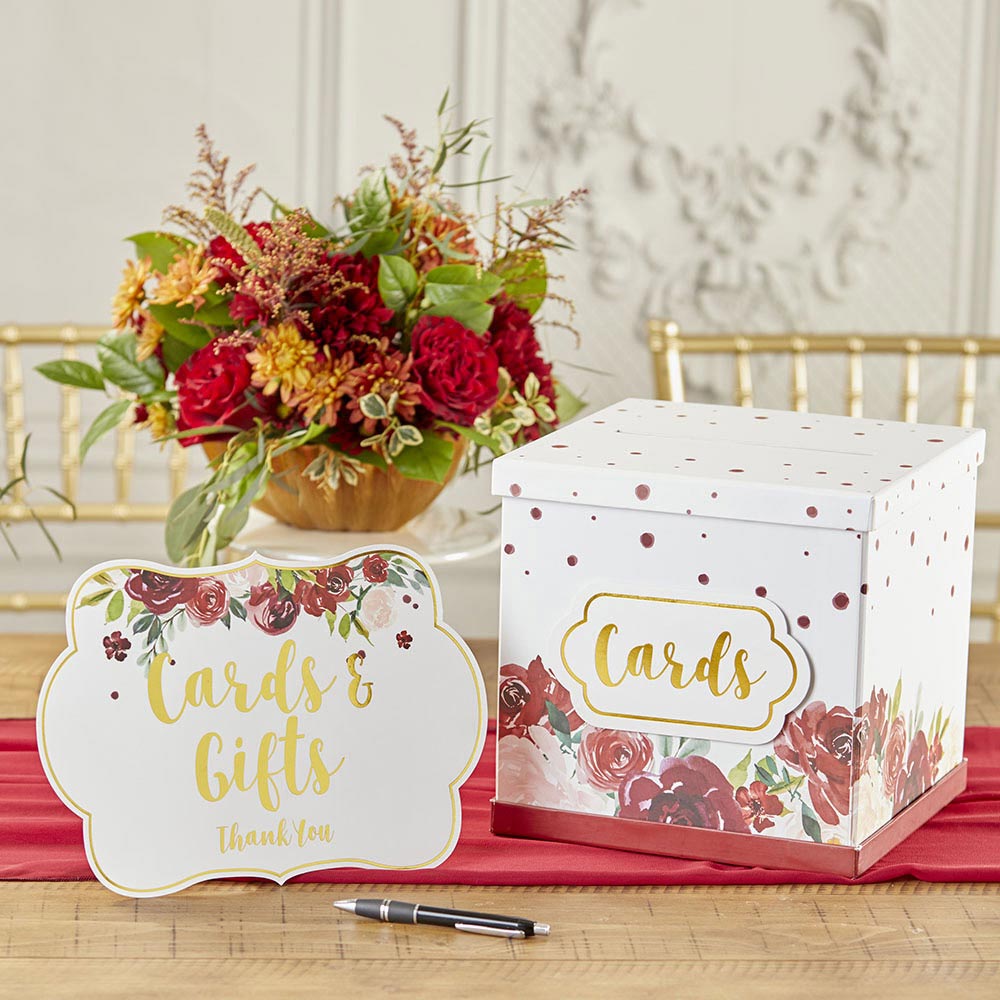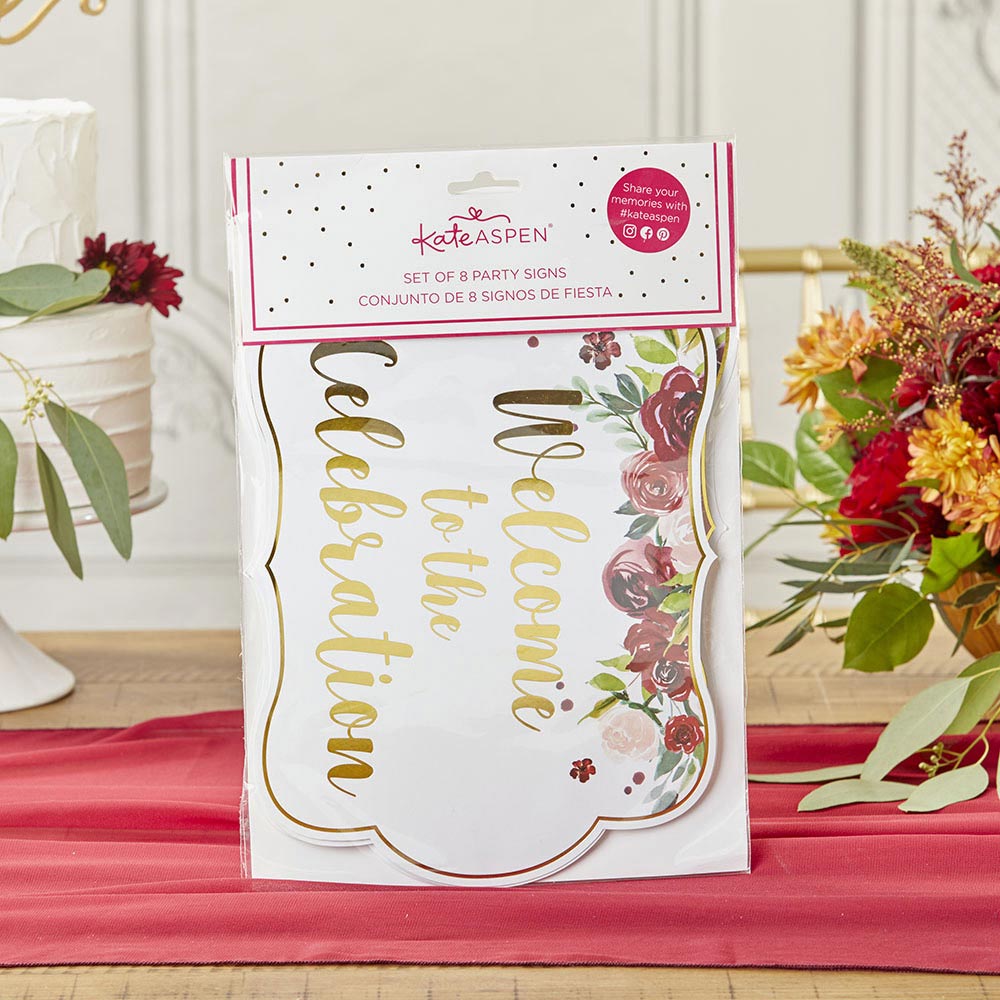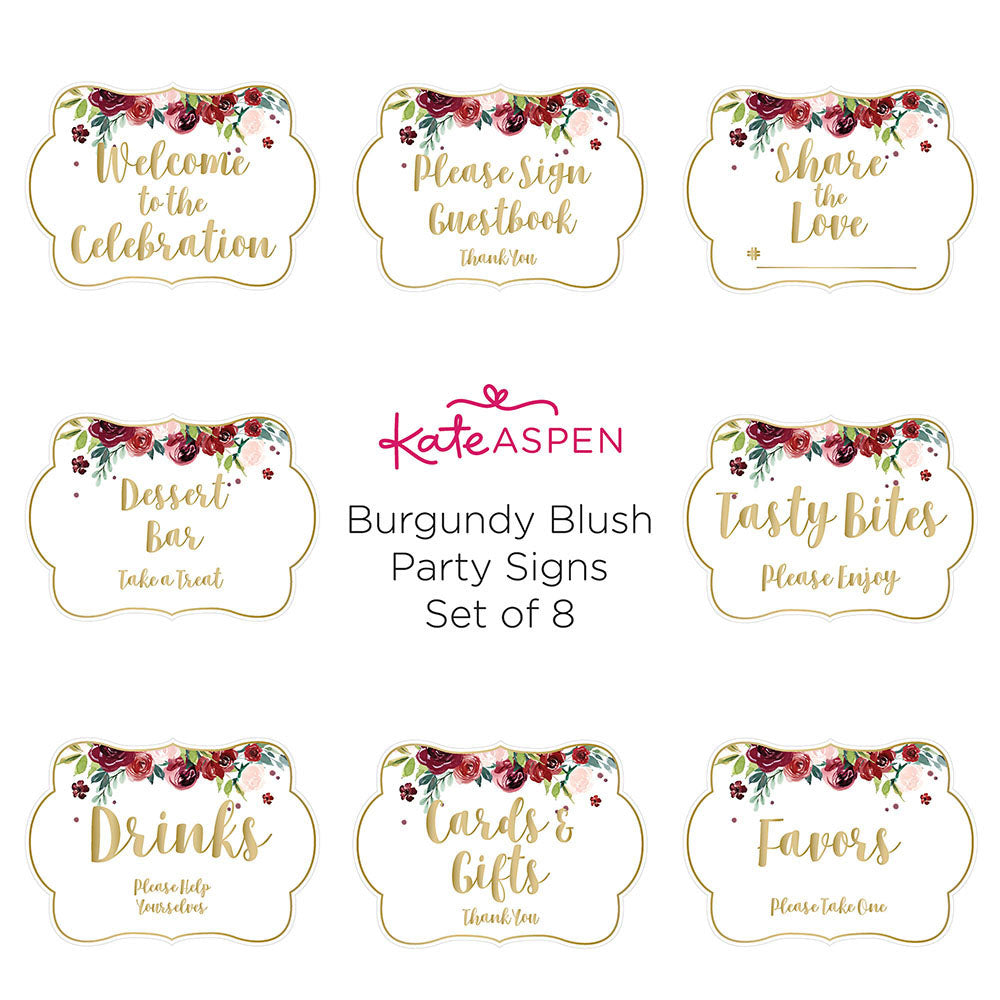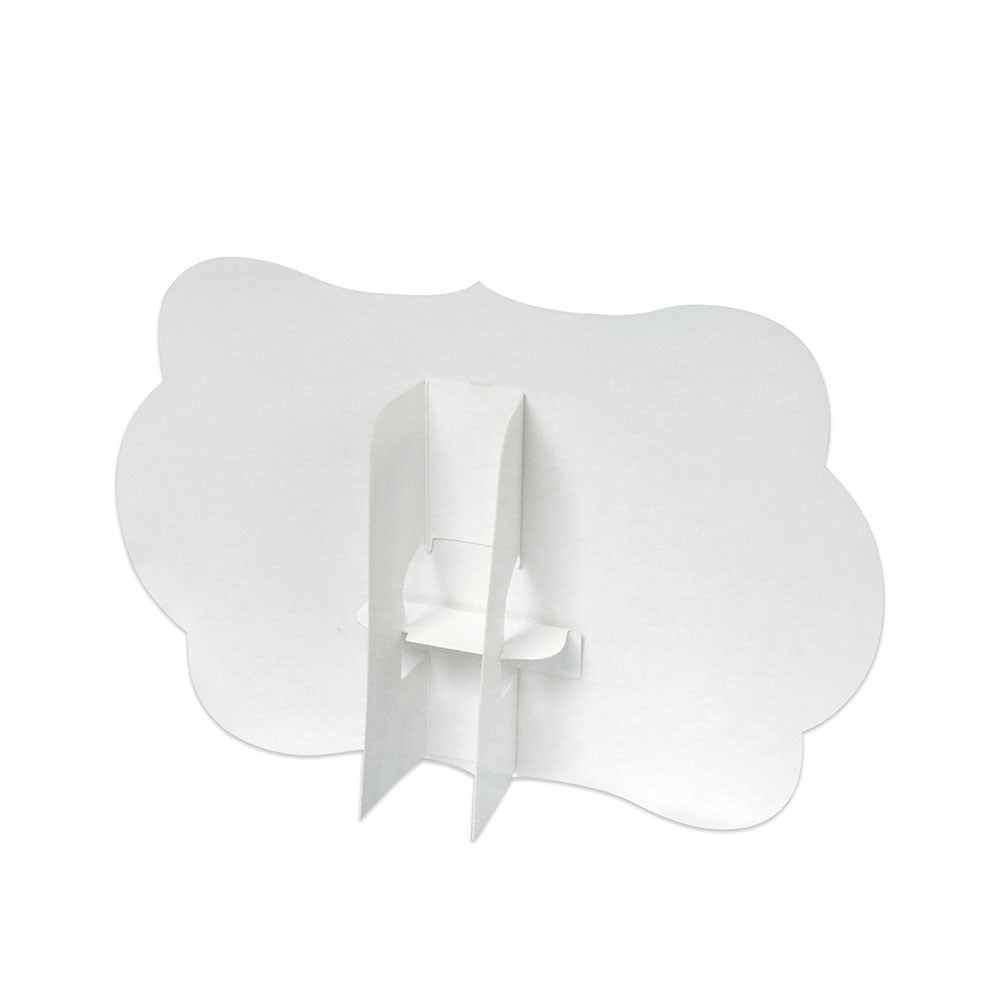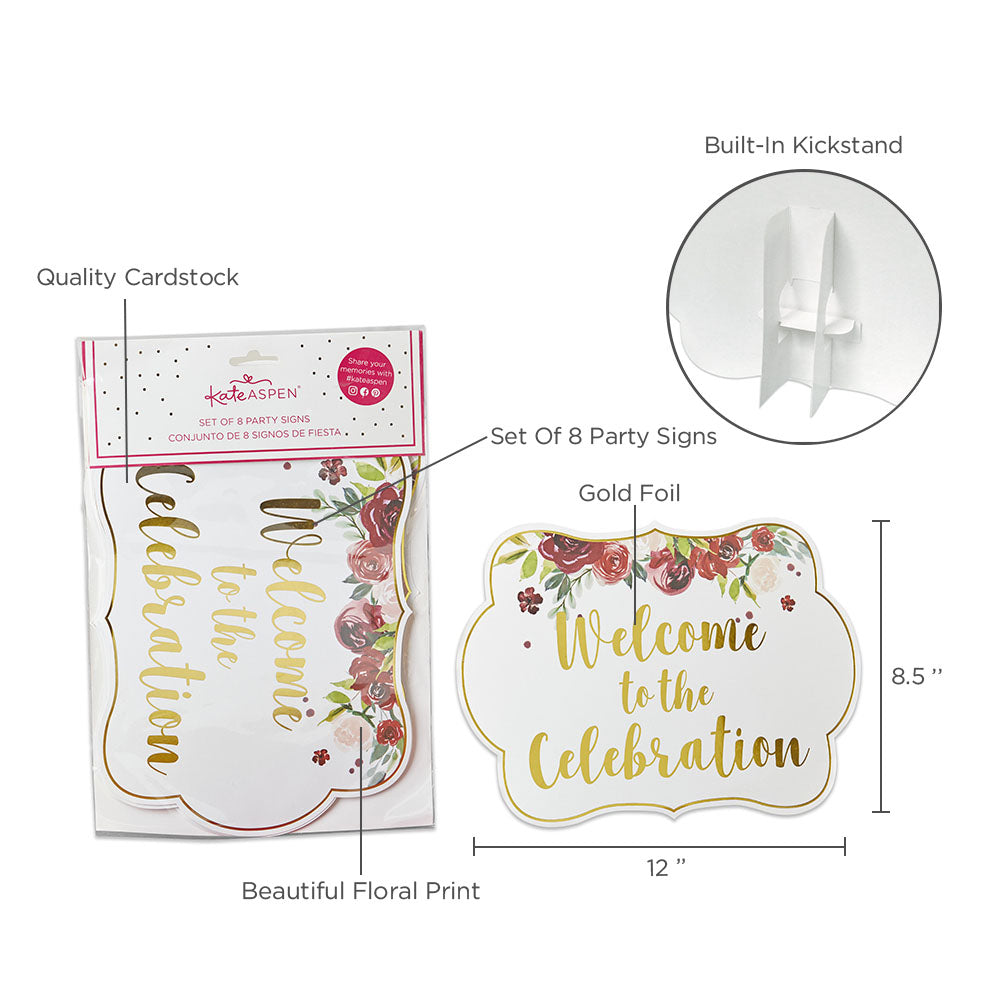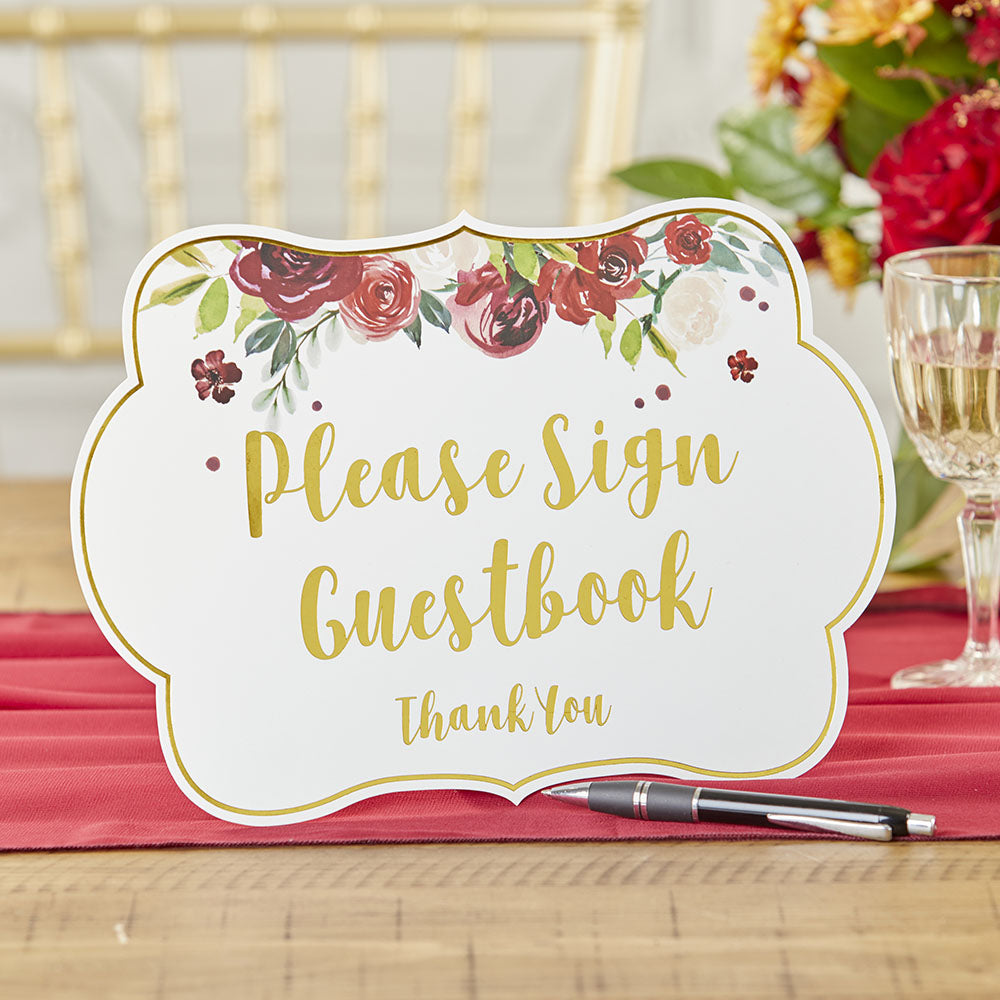 With our Burgundy Blush Floral Party Décor Sign Kit (Set of 8) your guest can navigate your party seamlessly. With the answers to the most asked questions like, "Where do we put the gift?", "Are these favors for the guest?," "Is there a guest book for us to sign?," and many more with these signs that read: "Drinks, Please Help Yourselves"; "Cards & Gifts, Thank You"; "Favors, Please Take One"; "Dessert Bar, Take a Treat"; "Welcome to the Celebration"; "Please Sign Guestbook, Thank You"; "Share the Love, #______"; "Tasty Bites, Please Enjoy."
Our signs provide the answer before the question has to be asked and they do it beautifully in our Burgundy Blush print with its rich fall and winter colors and the highest quality card stock. You will be able to use these for every occasion from wedding celebrations to baby showers and retirement brunches. Each card includes a collapsible kickstand in the back for added convenience and easy storage making these perfect for your entertaining staples.