Gold Frame Collapsible Acrylic Card Box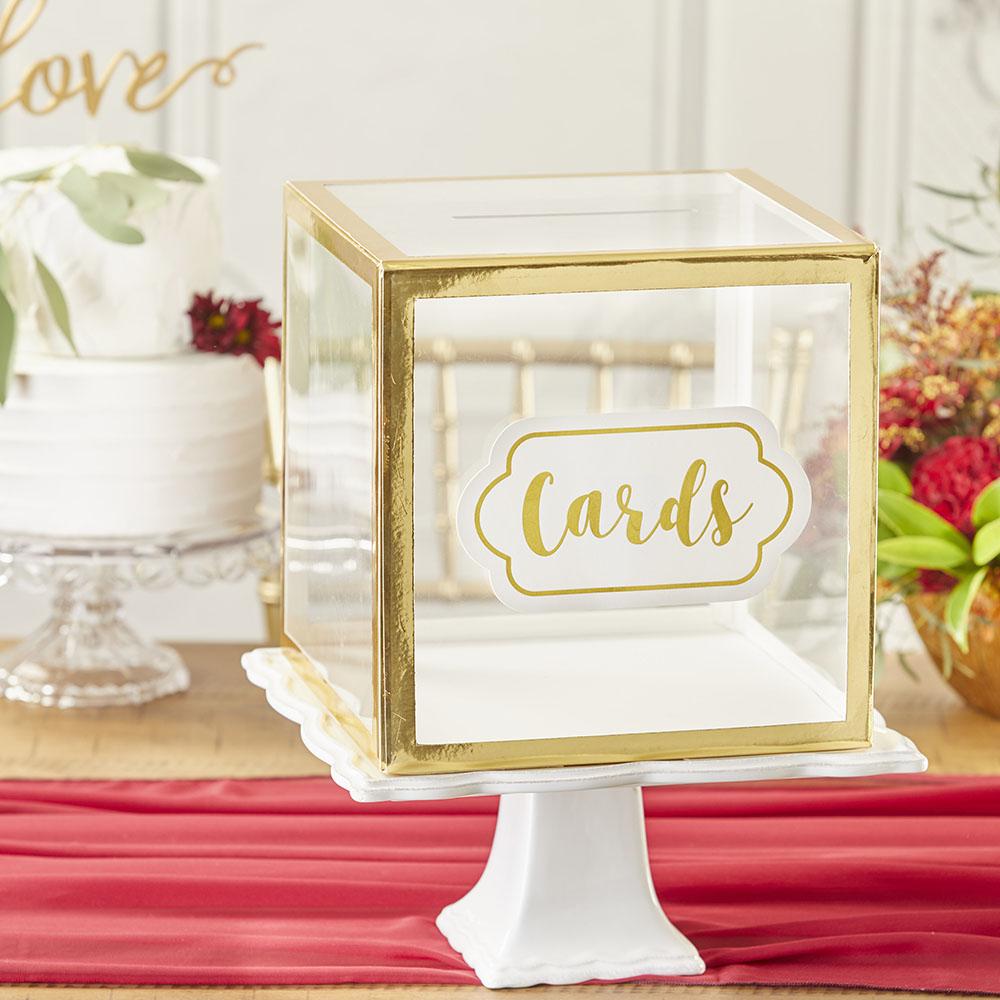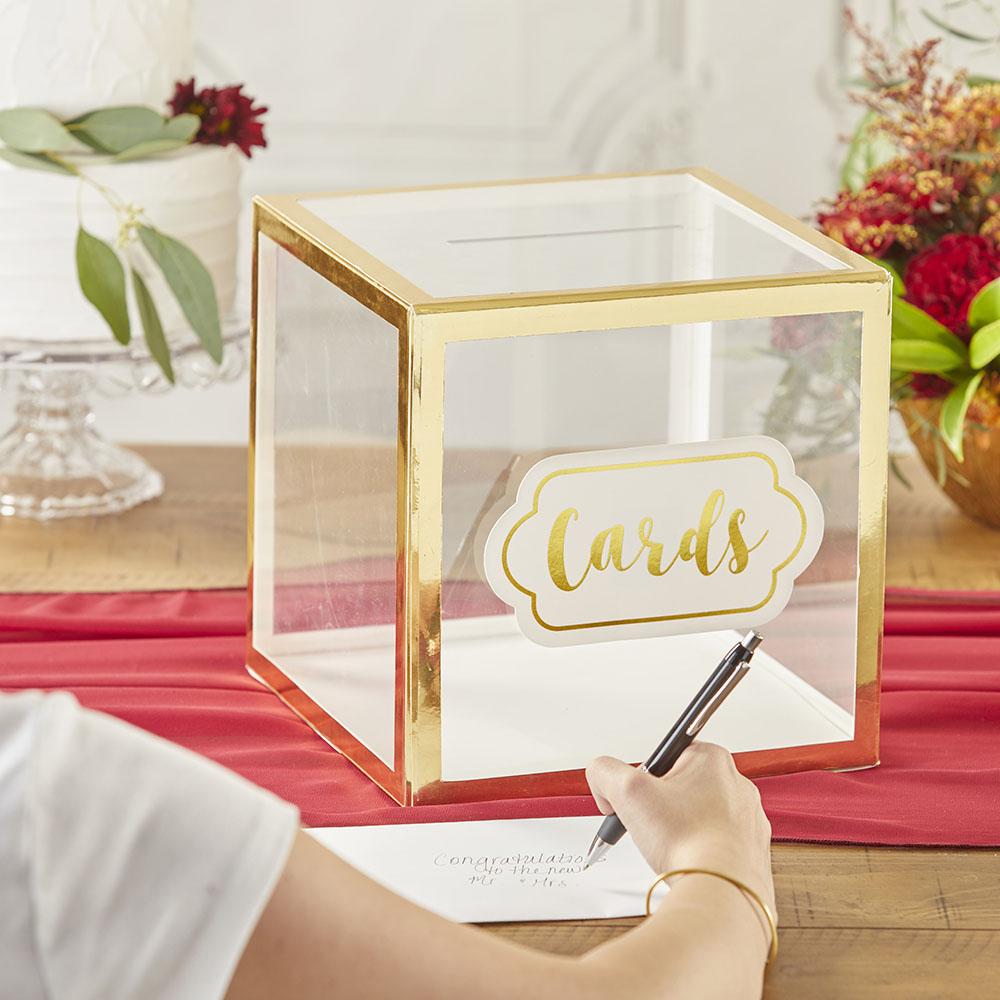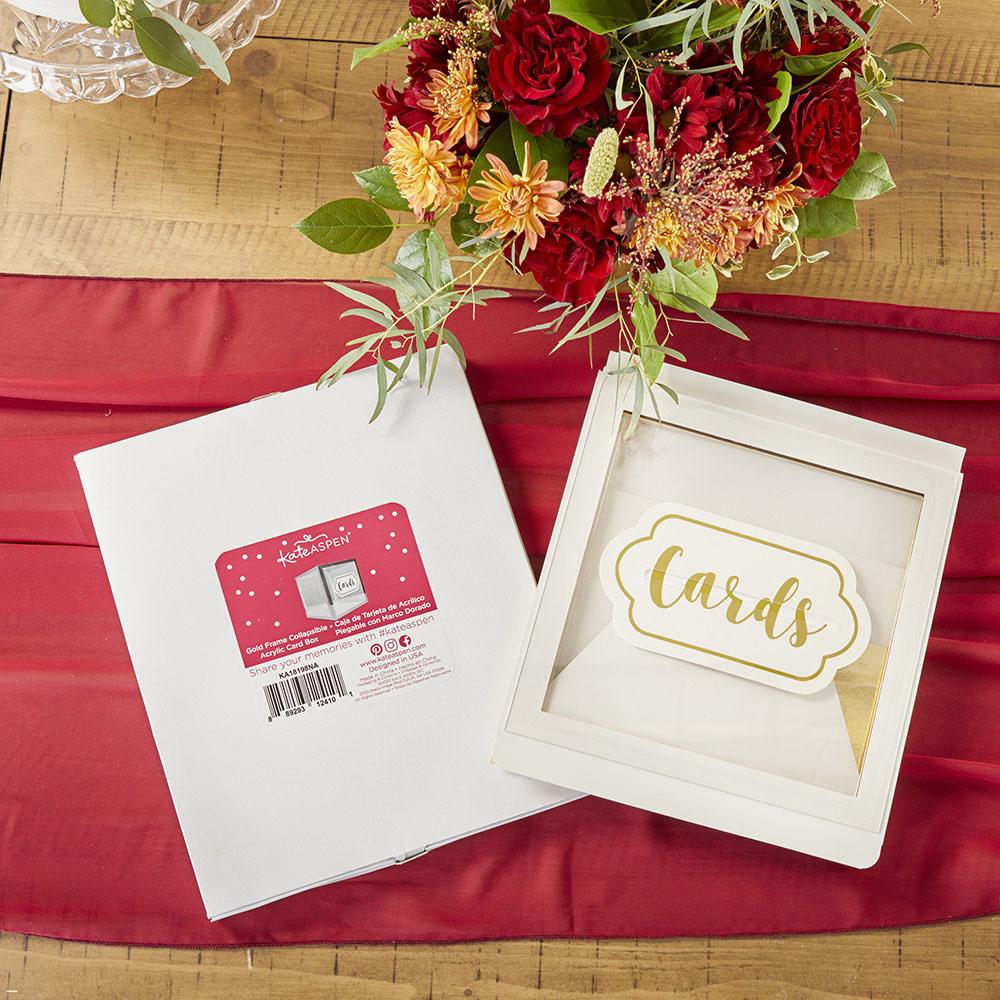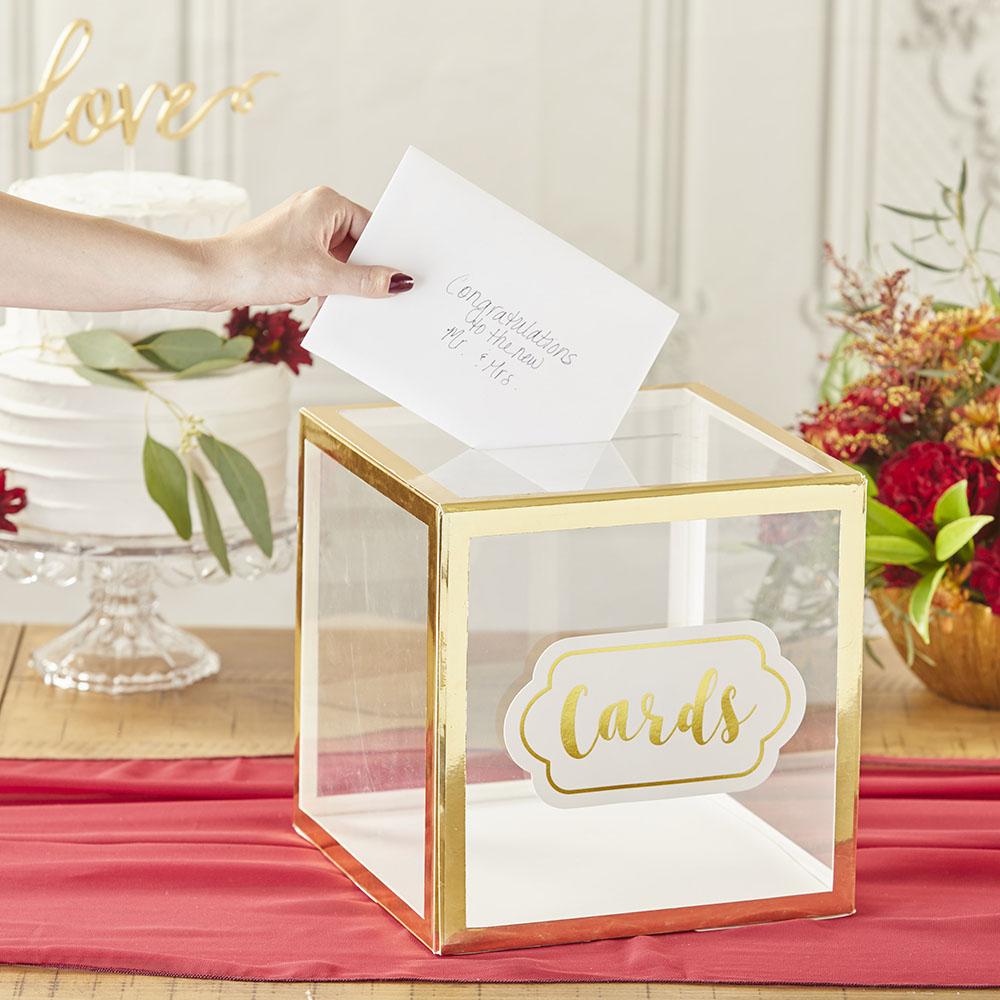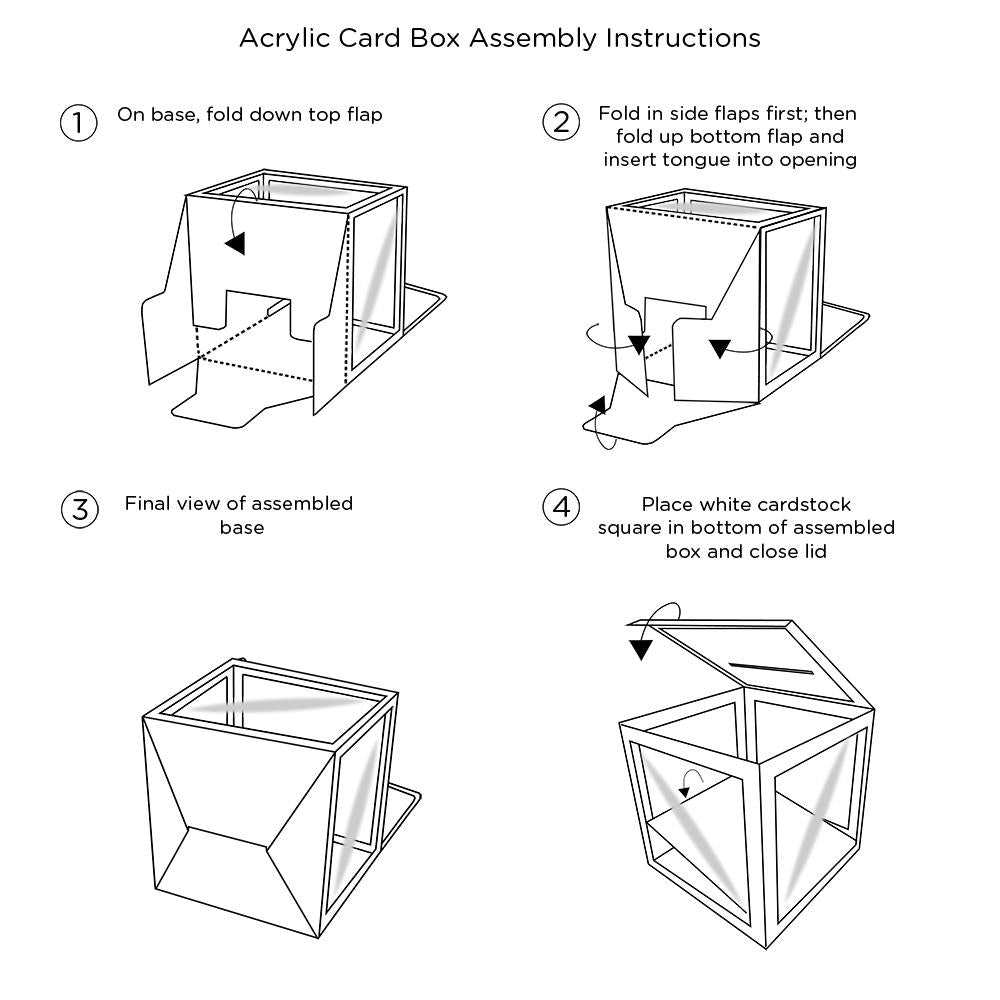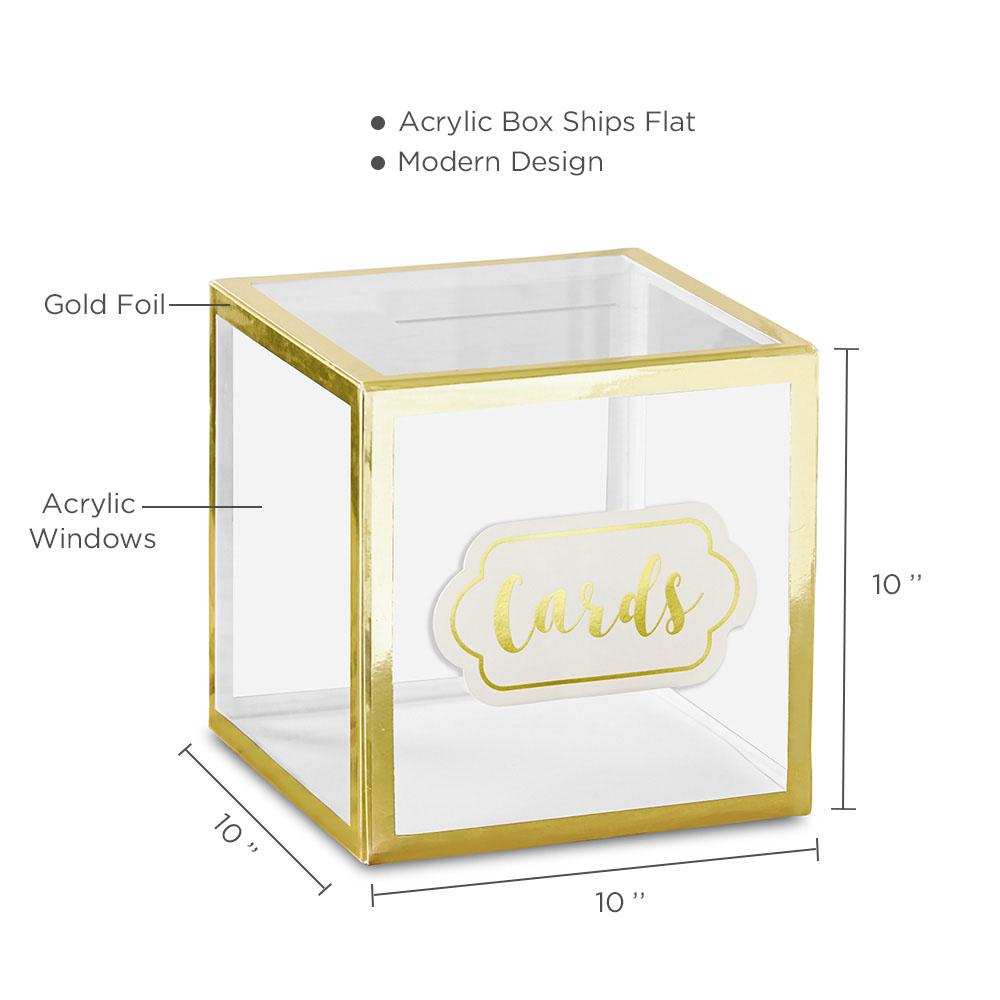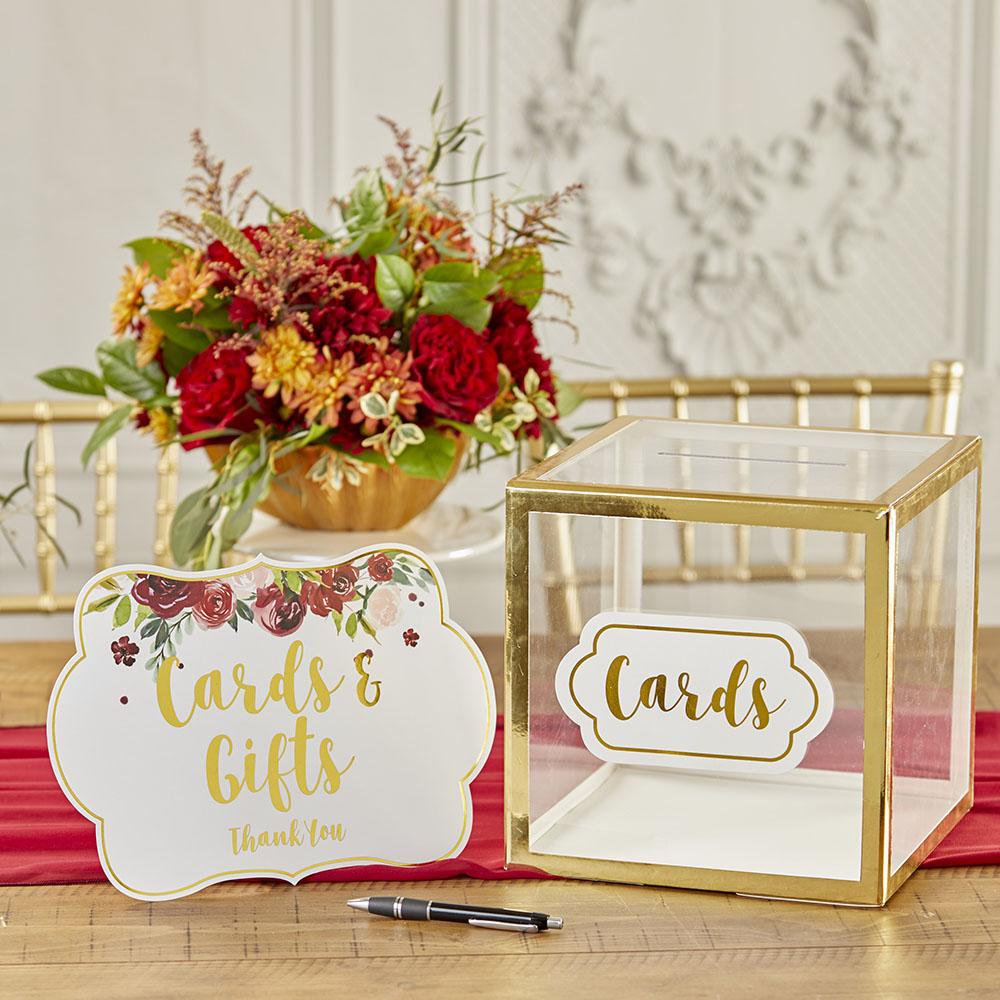 Our Gold Frame Collapsible Acrylic Card Box is the perfect place for all your cards to gather at your next celebration. With the universal gift being gift cards at today's events, having a card box is crucial. The simple and chic design makes this card box easy to use at every celebration. Perfect for any celebration from a birthday party, wedding reception, or even retirement dinner. Making this a box that you will take out for years to come and with the sturdy design and ease to collapse you will bring this out party after party.
The large 10x10 receiving box can safely collect and organize well wishes while simultaneously dazzling guests with its five clear faces, brilliant gold foil frame, and lovely gold and white card label showcased in front. The box is completely collapsible for easy storage when not in use, but always ready for life's next big adventure.