Doggone Cute Trinket Dish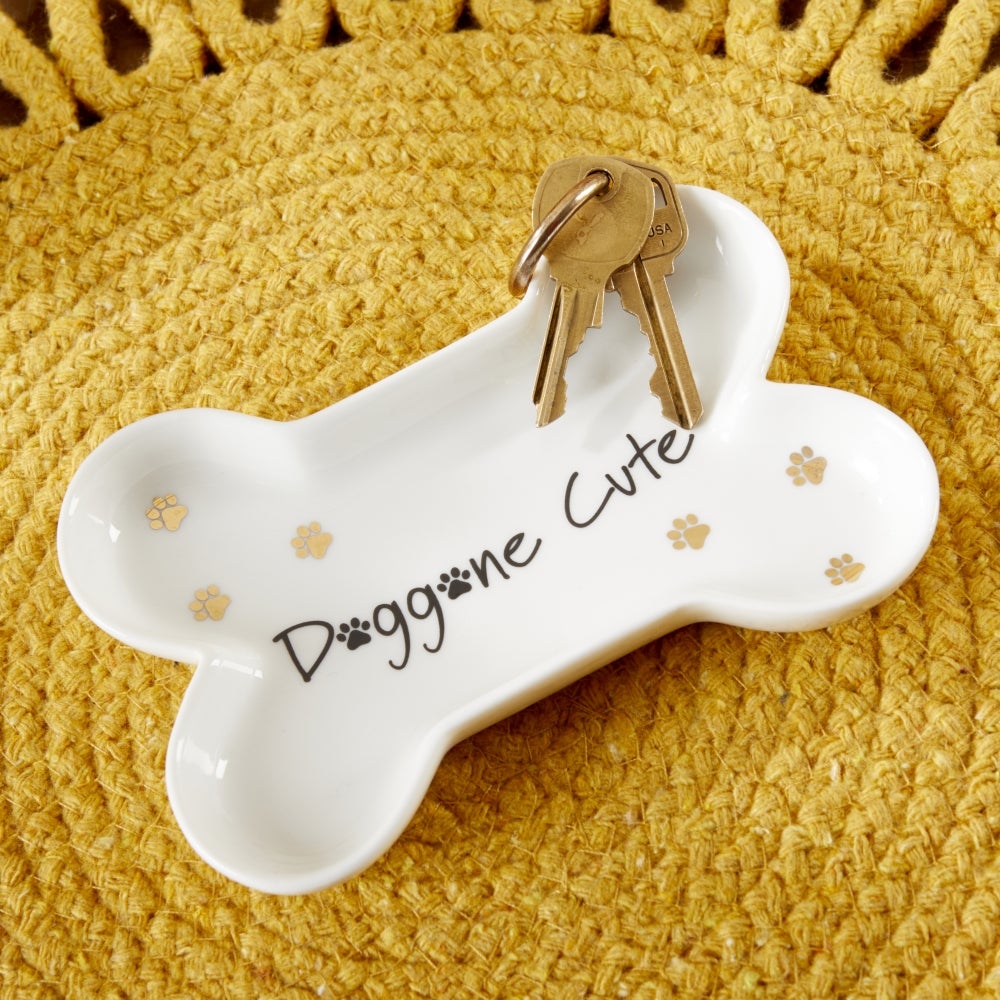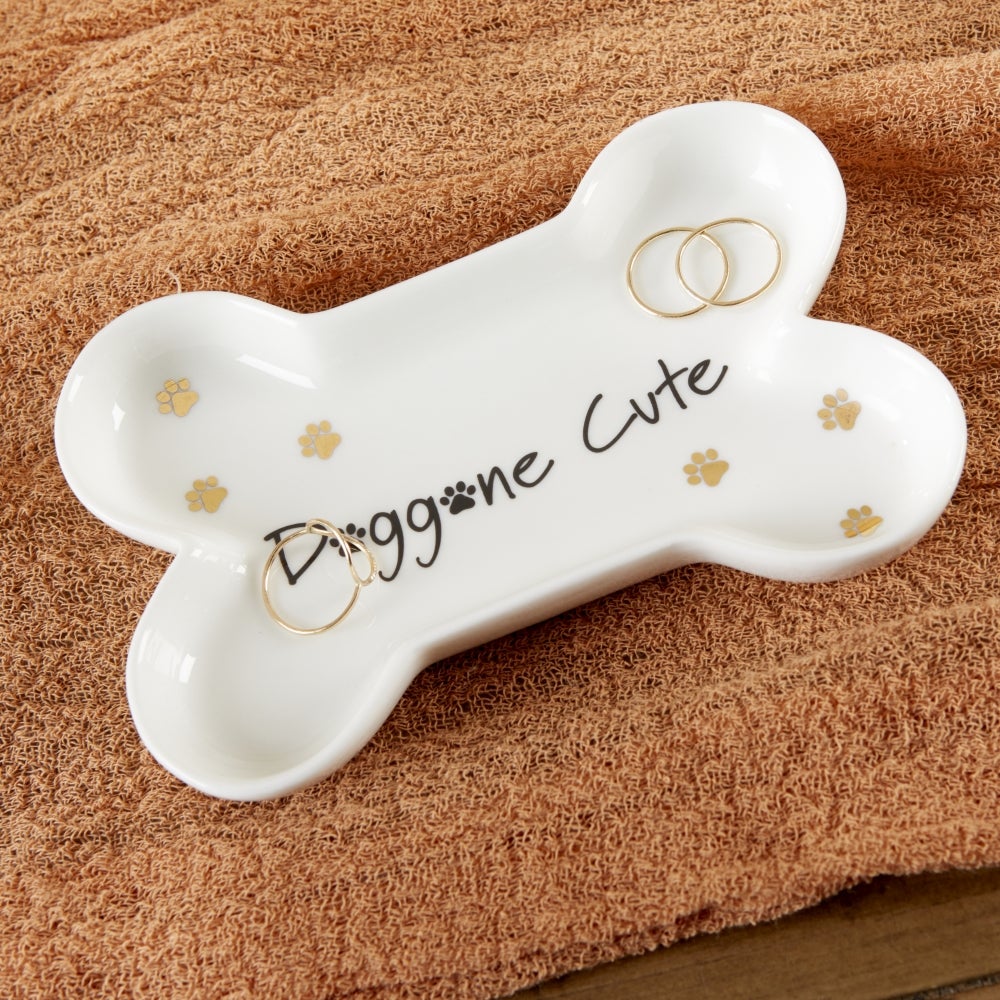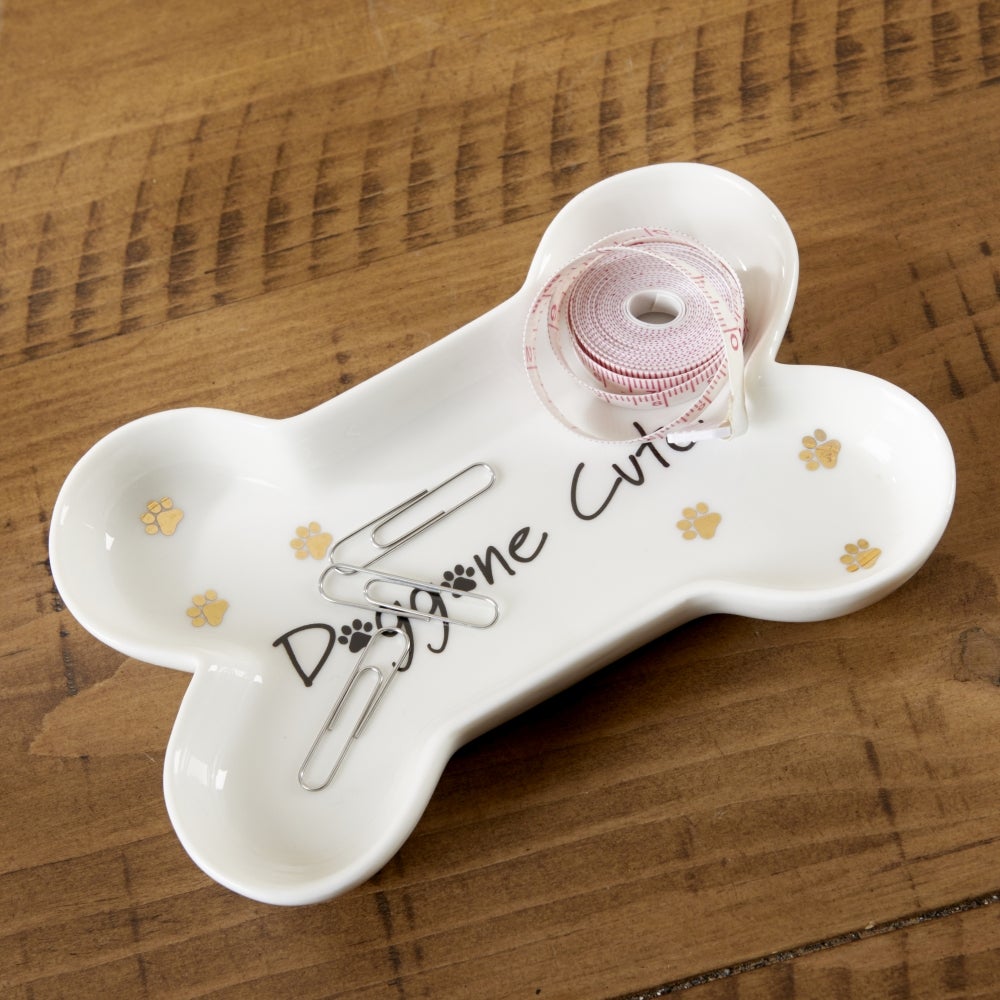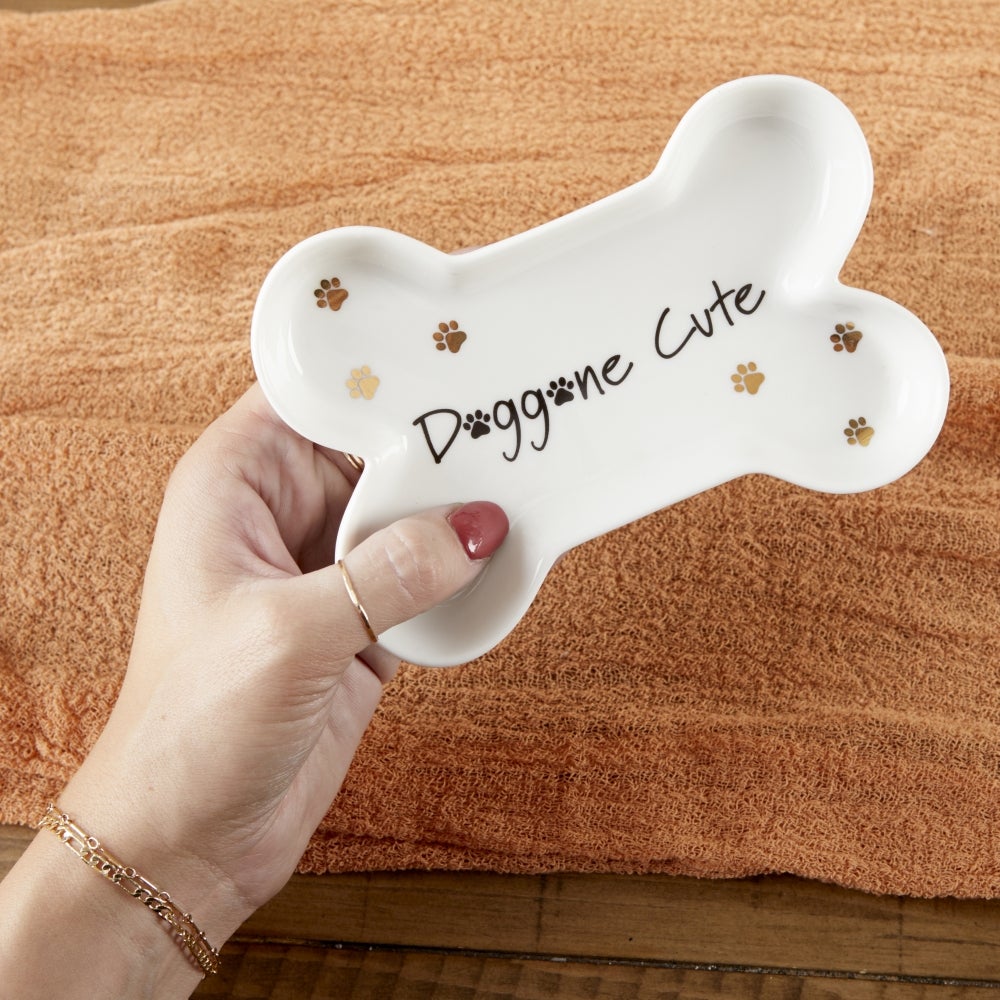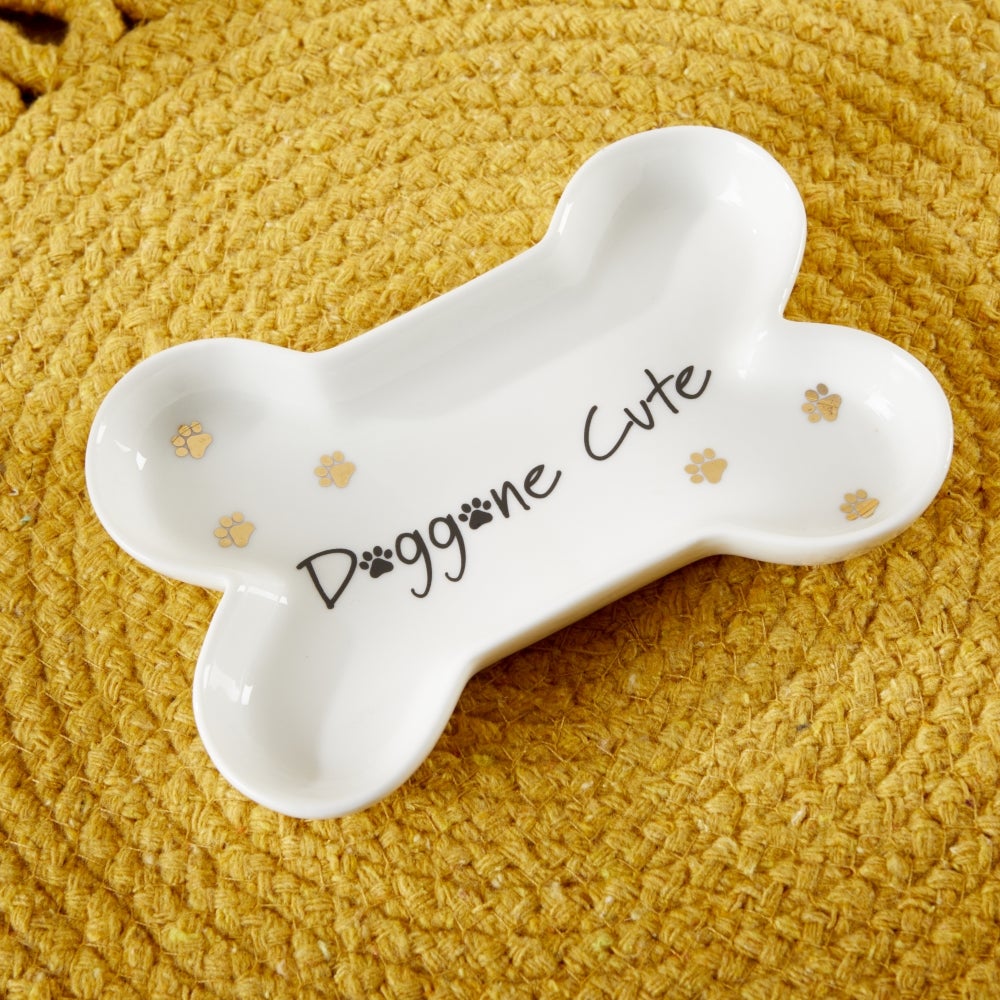 Come get your PAWS on our Doggone Cute Trinket Dish! It is just as doggone cute as its name. Be creative and use it as a ring dish holder or decorative tray. It could hold your keys and be showcased as a key tray in your entryway and will truly make a great first impression for house guests. Gift it to your favorite newlyweds who you know are party animals and would so appreciate this unique decorative dish. Don't forget about all your animal lover friends. It's a great housewarming gift for your besties as well. This versatile gift is so unique, cute, and fun at the same time.
The gold paw prints definitely add chicness to this trinket dish. It's a catch-all type of gift that works for anyone and everyone. It would be so cute, in fact, too DOGGONE cute as a ring holder for the bride-to-be. Add it to your bridal registry or gift it to your bestie at her bachelorette party. This jewelry dish can store all kinds of nice goodies your groom will gift you throughout the years. We hope you get your claws on this DOGGONE cute decorative tray before the rest of the litter!