Elephant Baby Shower 9 in. Premium Paper Plates - Blue (Set of 16)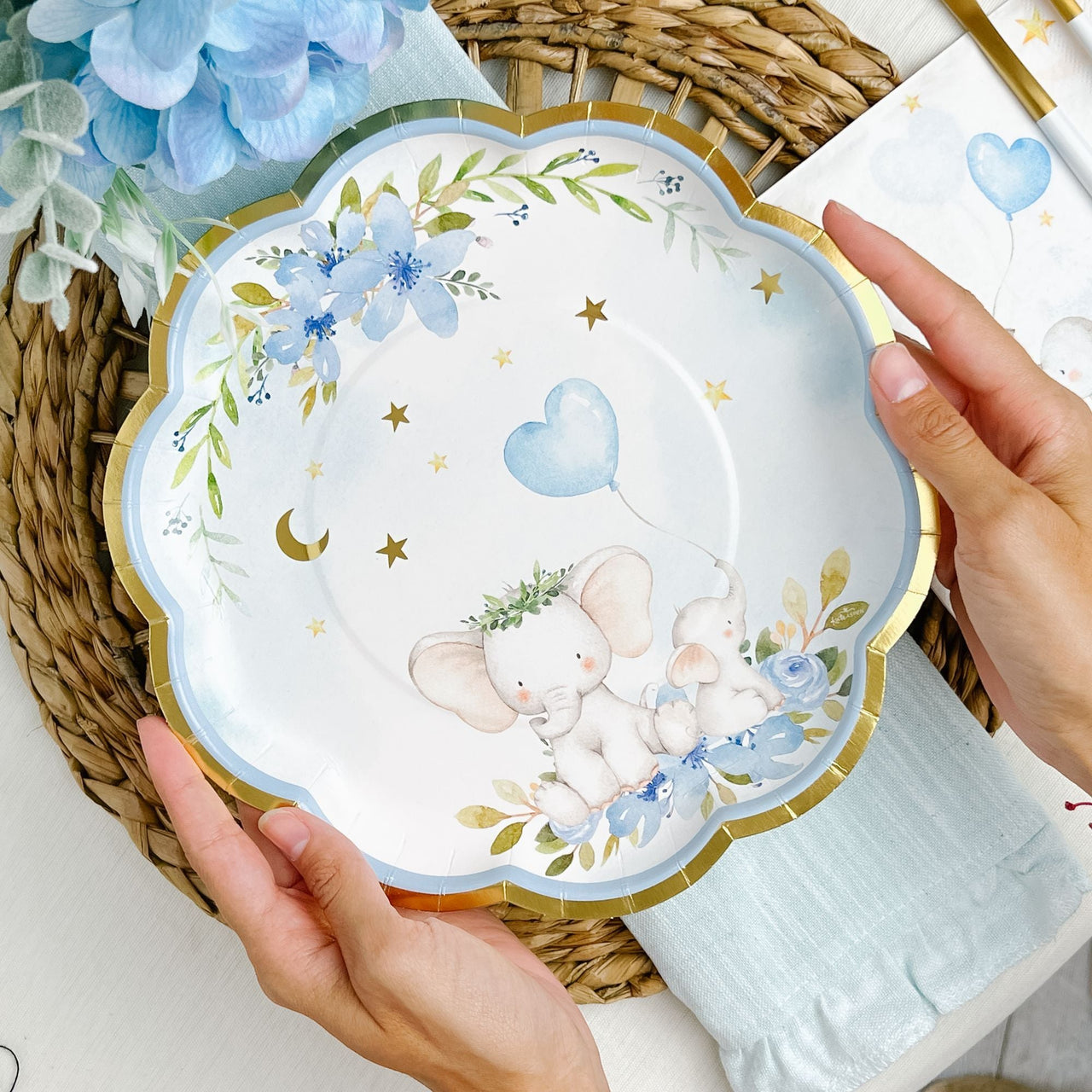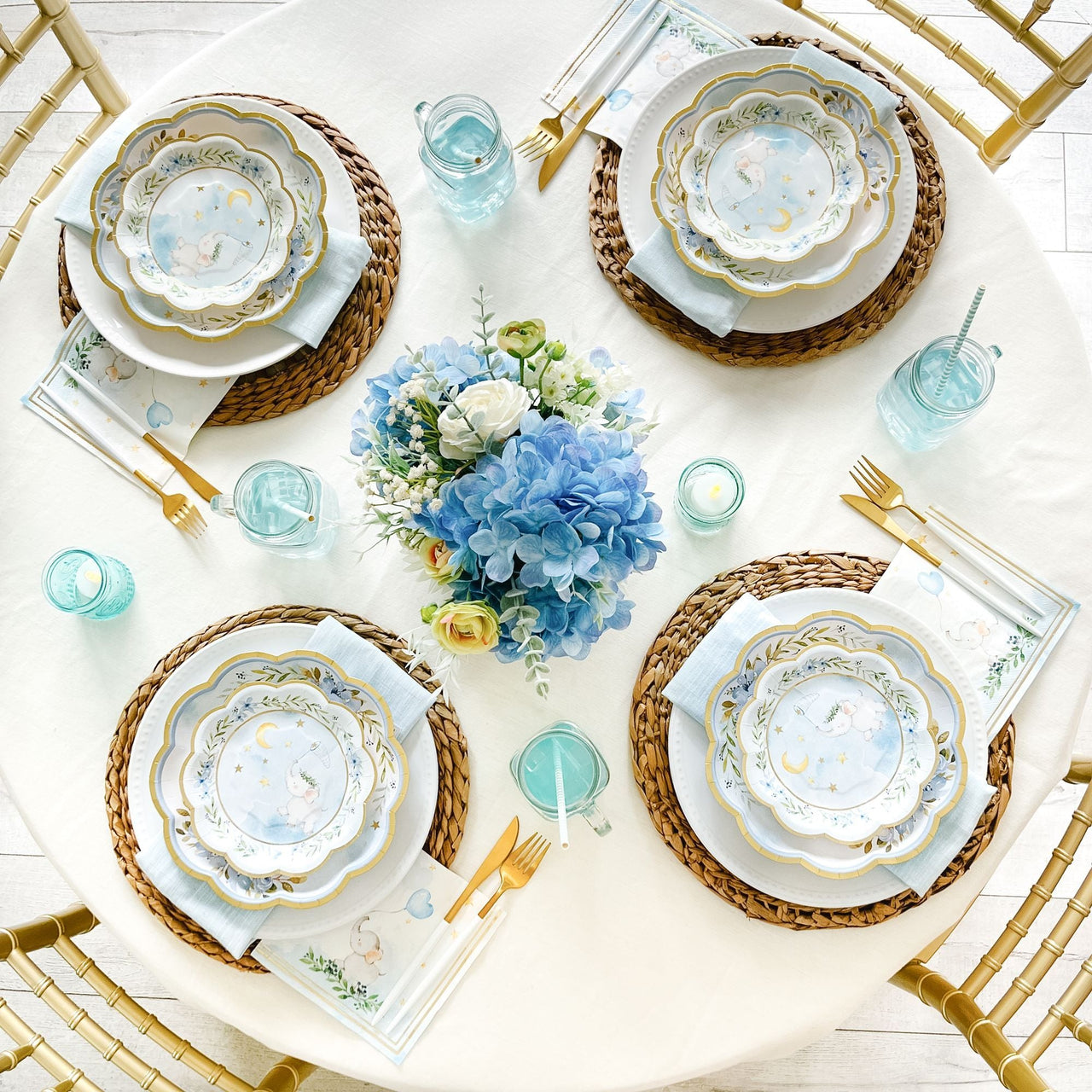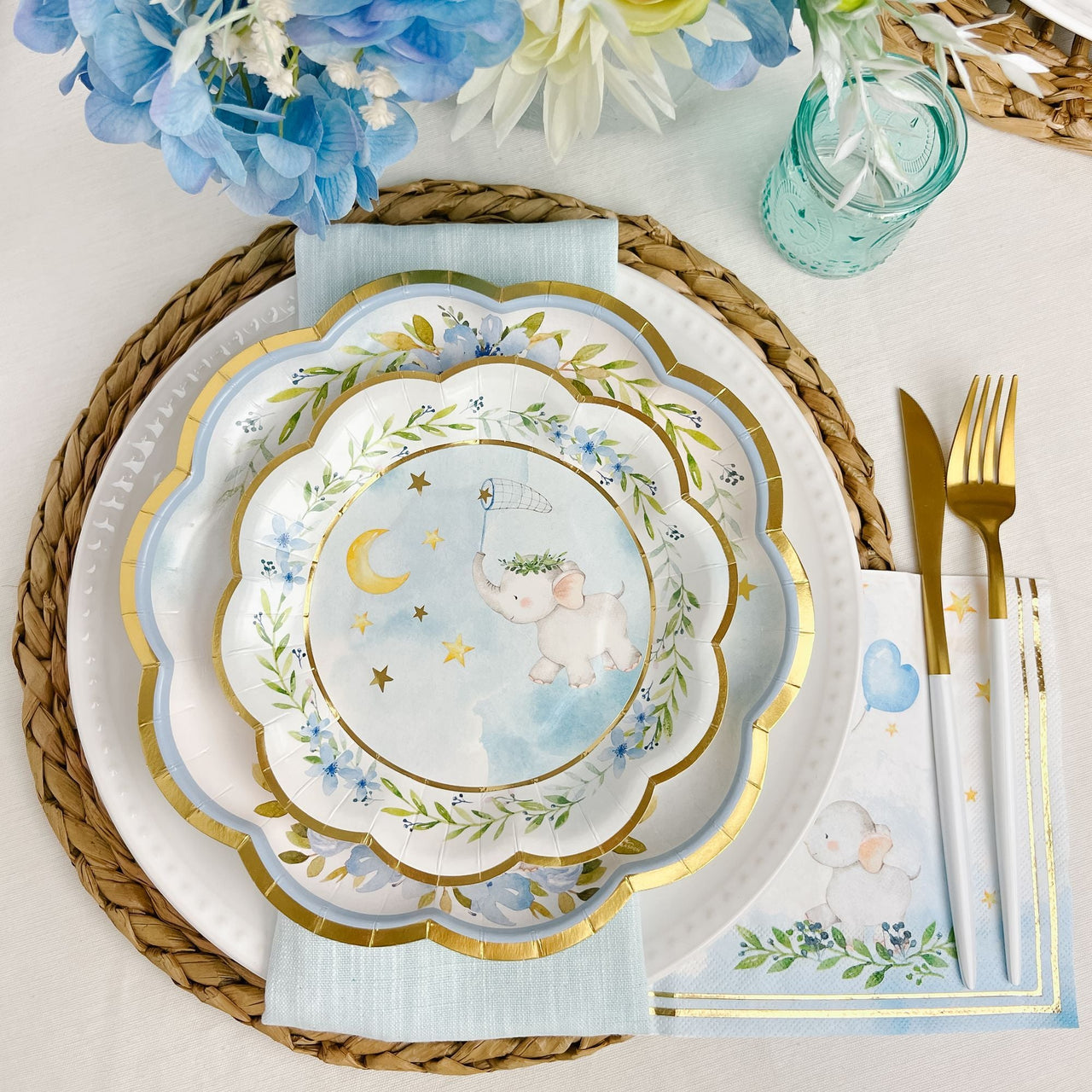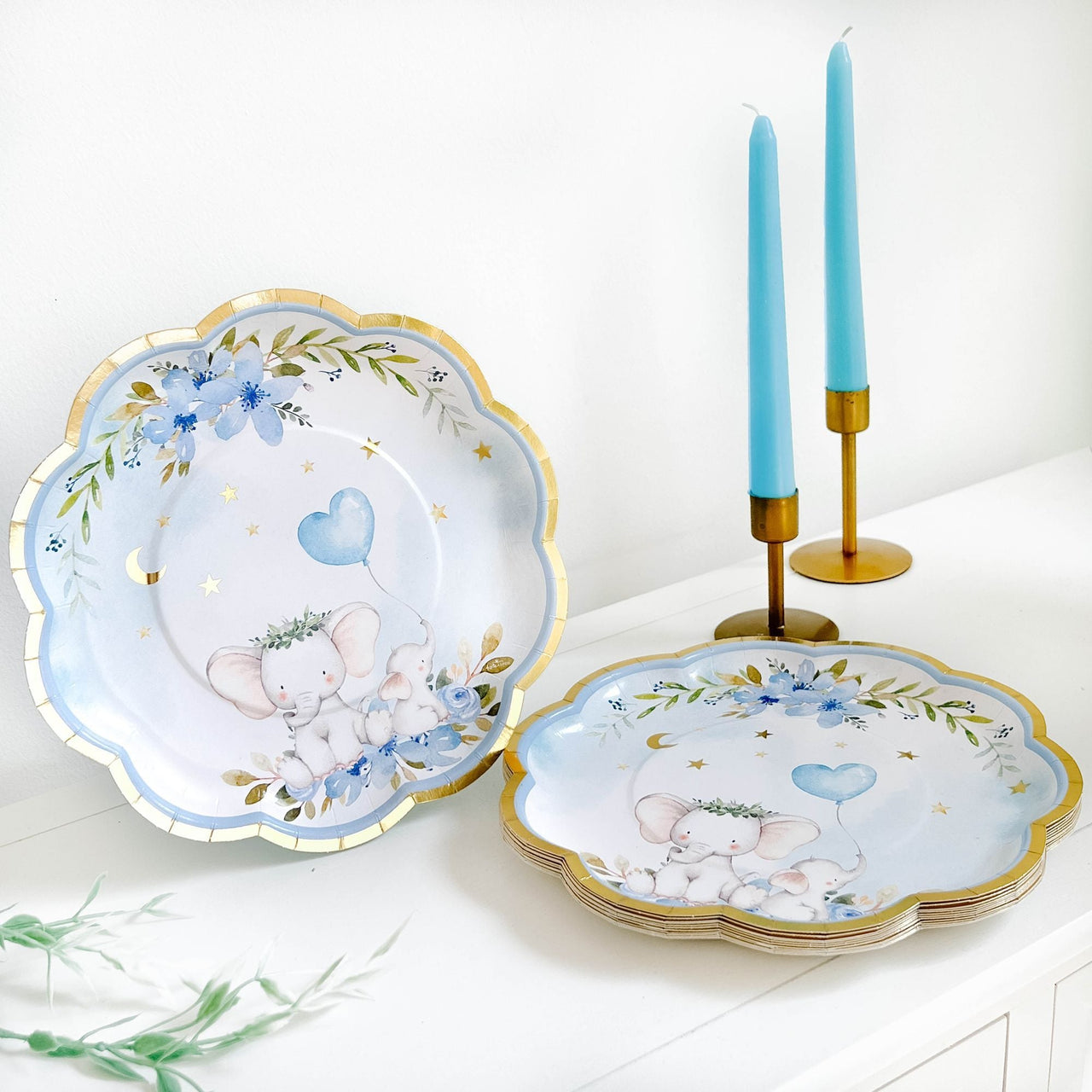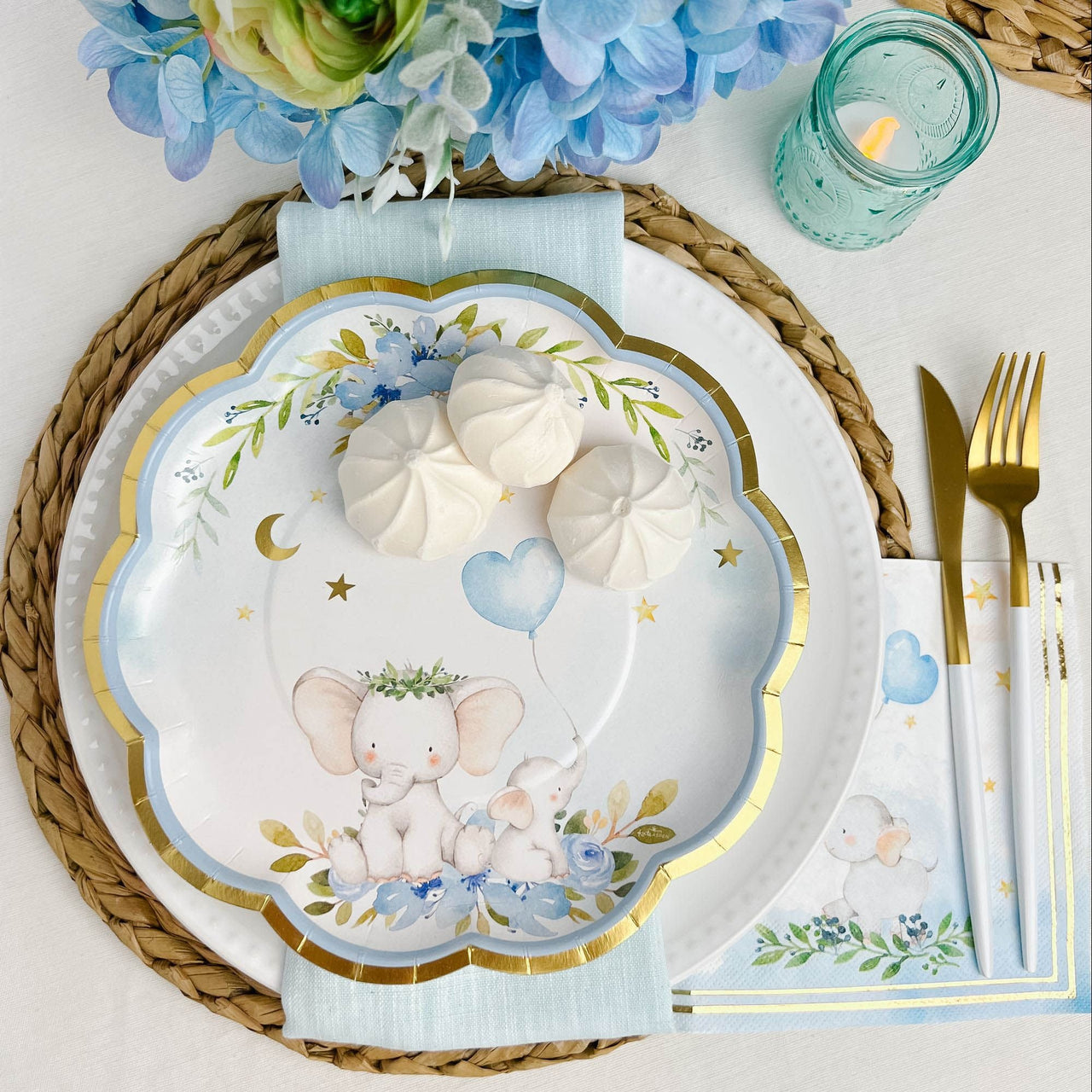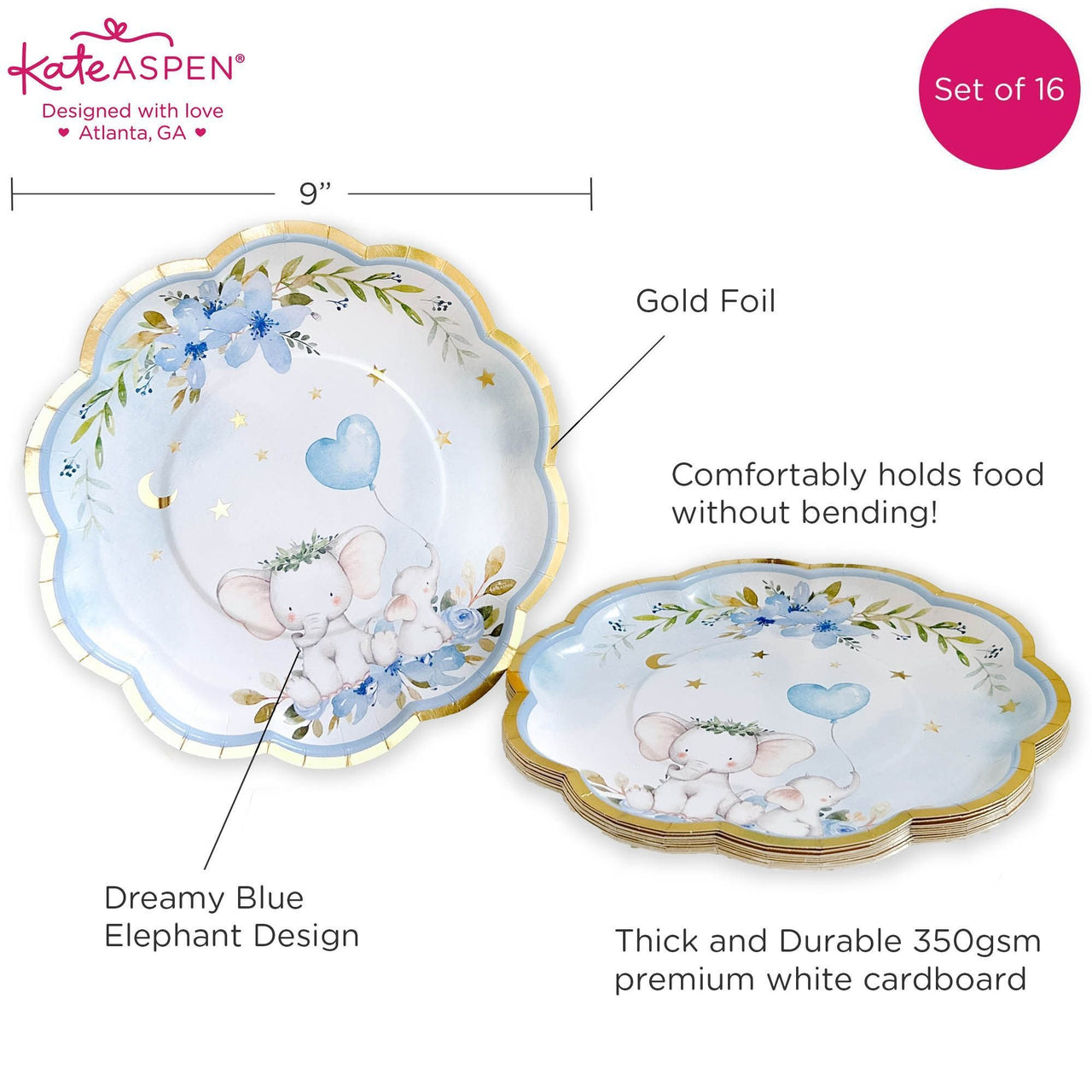 Our Blue Elephant Baby Shower 9 in. Premium Paper Plates are an absolute necessity for your baby shower! The blue shading makes them perfect for celebrating a baby boy baby shower. Pictured are two baby elephants, one holding a blue heart balloon, while the border is decorated with sweet blue floral, greenery, and a scalloped gold edge. Whimsical and delicate, perfect to make your party feel as special as your soon-to-be little peanut. We didn't just think about cuteness though - these plates are sturdy enough to hold all the food your party will offer! And don't forget the beauty of disposable plates. There is no need to worry about cleaning when celebrating someone so special. So when the guests are done, they simply throw them away!
We are sure that this set will have your friends and family in complete awe of the detail of your baby shower decorations. Stop worrying about the little things for your party because we have it all here for you! Opting for boring and poorly made tableware is not whimsical at all! So what are you waiting for? Get your set today. Your party deserves everything sweet and special!