Celebration of Life Memory Funeral Guest Book and Box for Memorial Service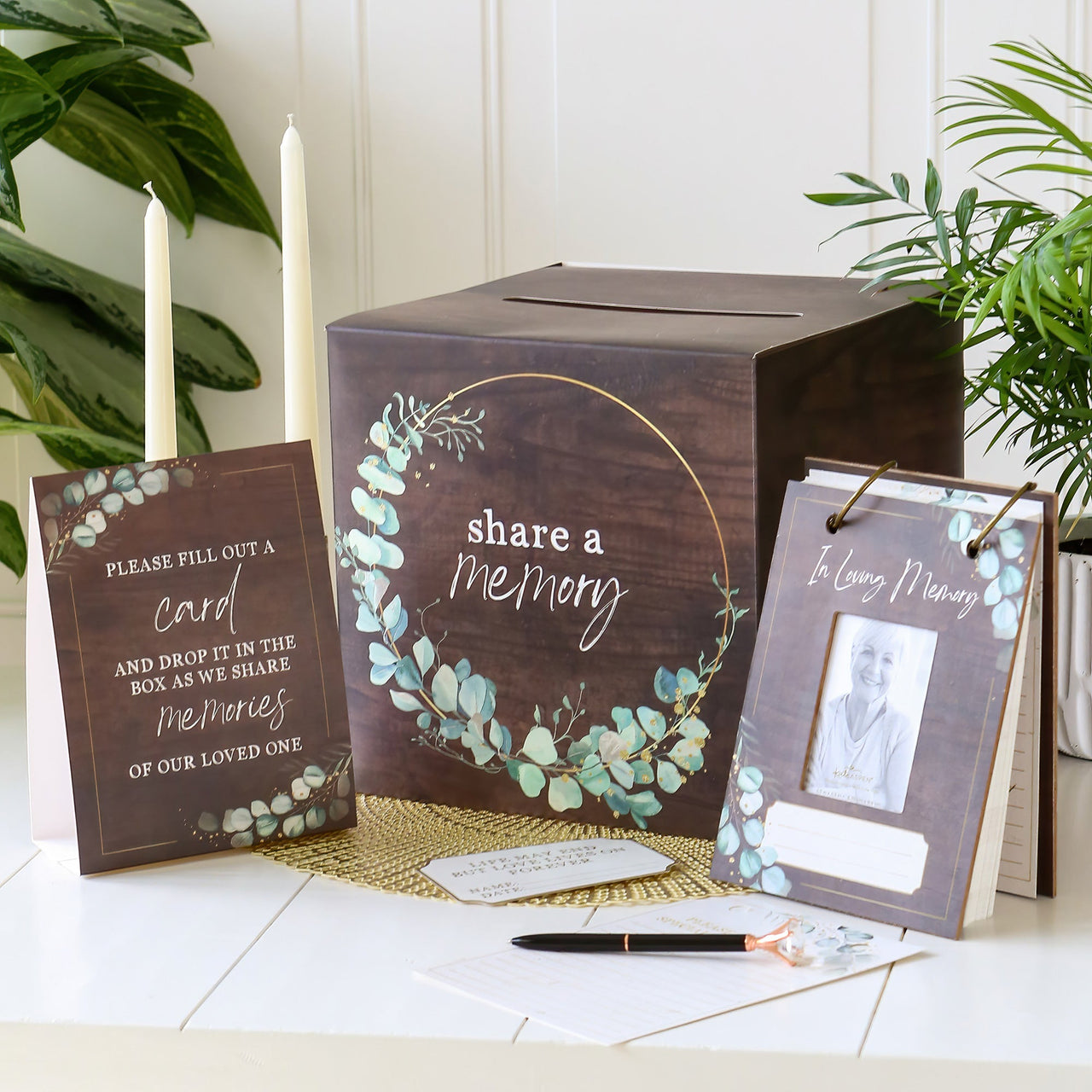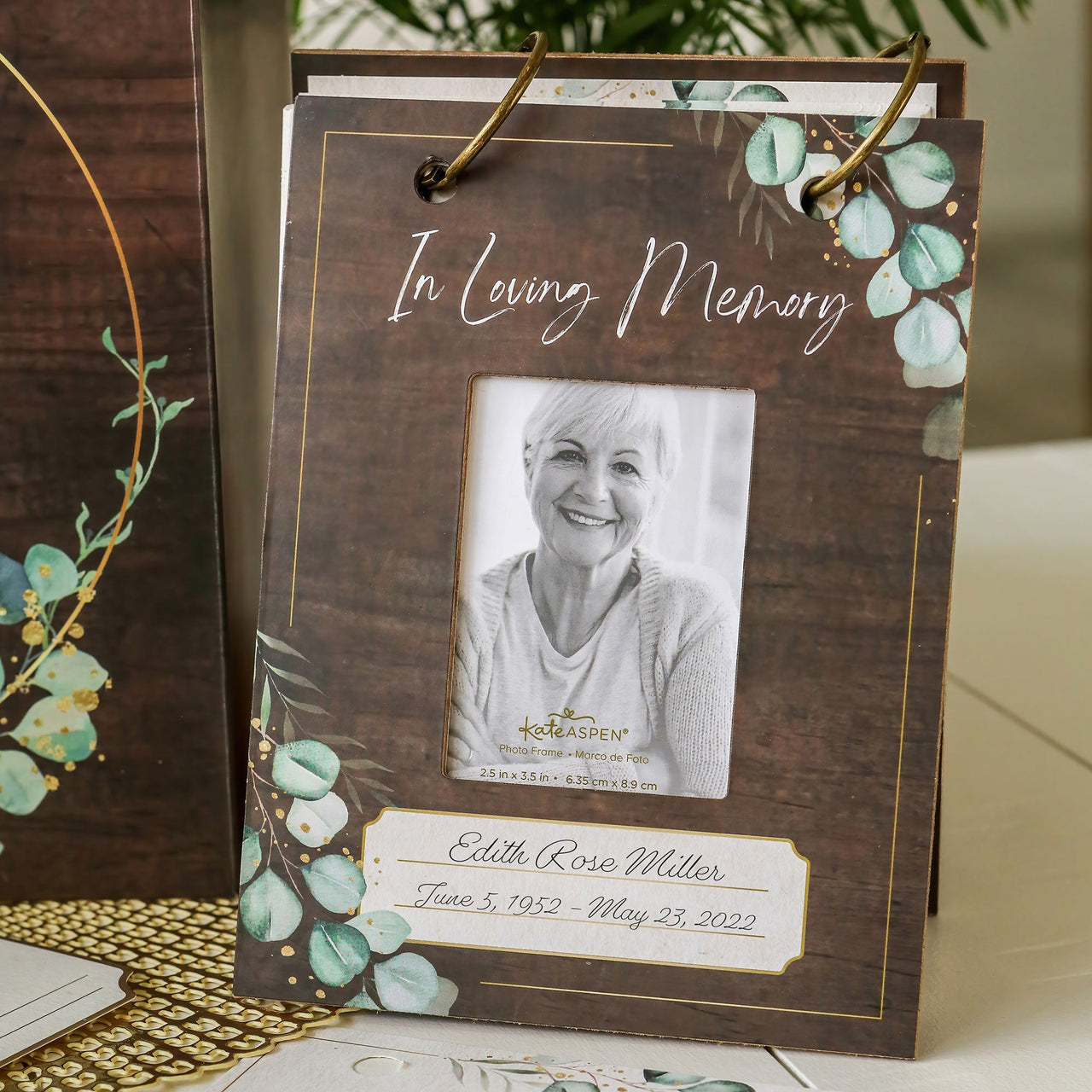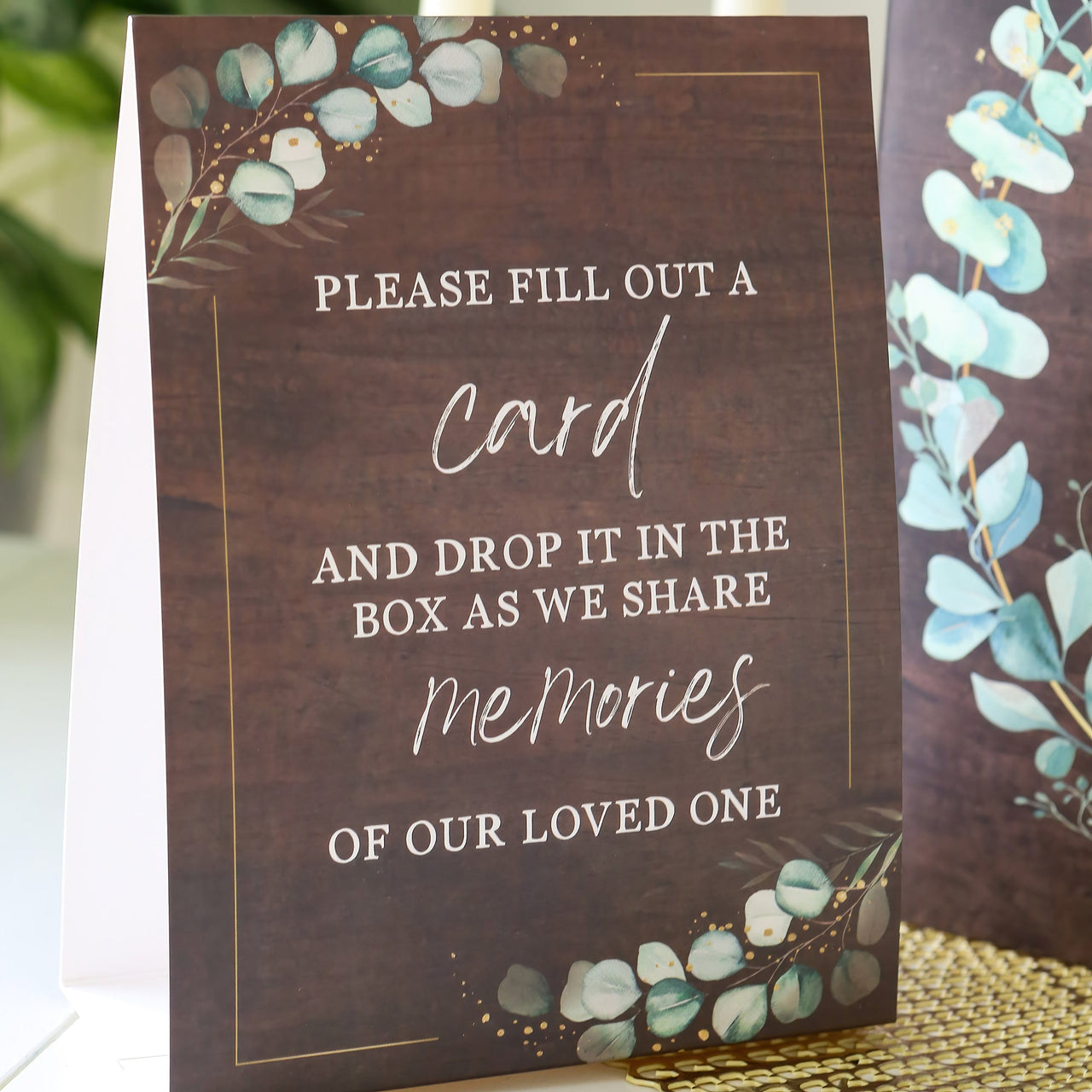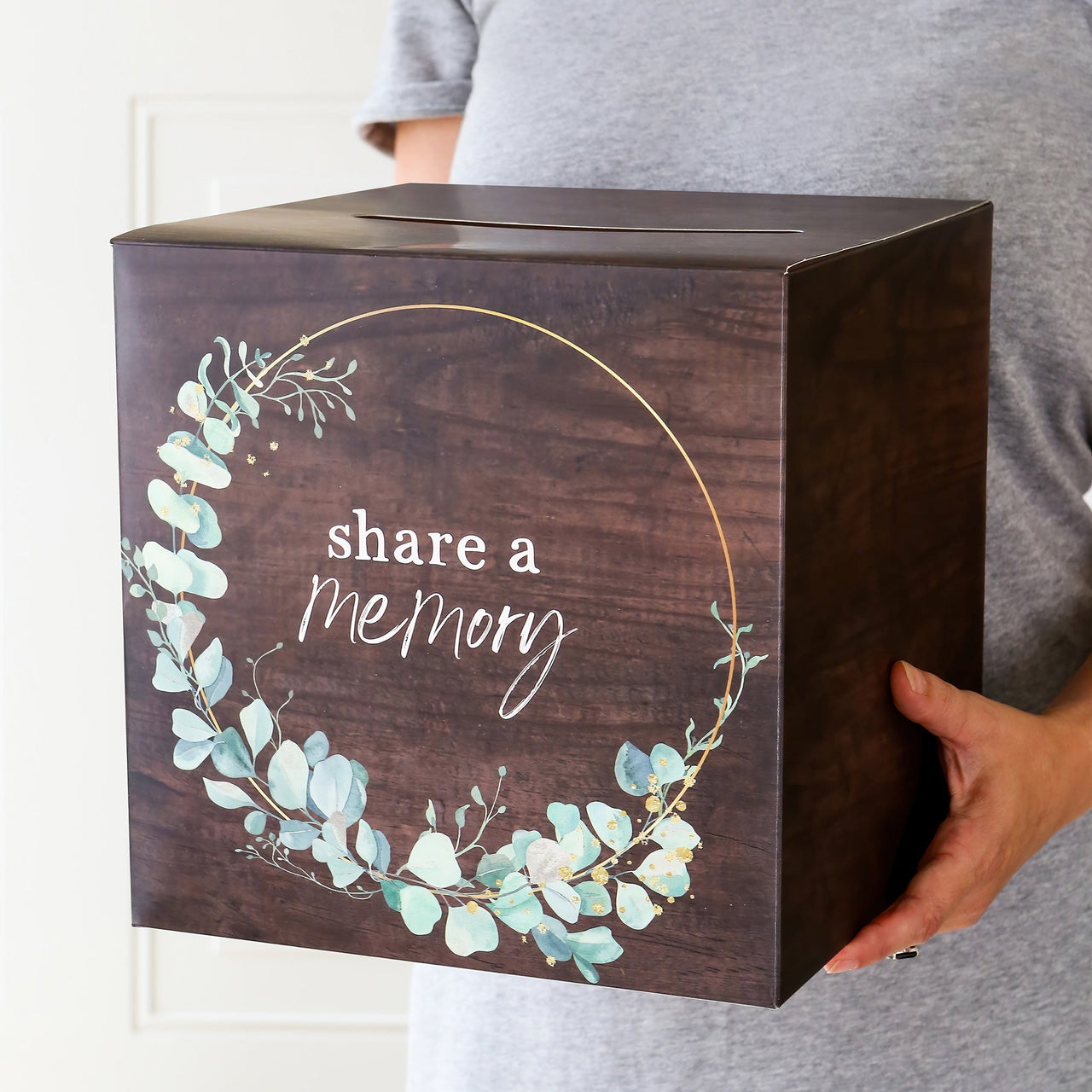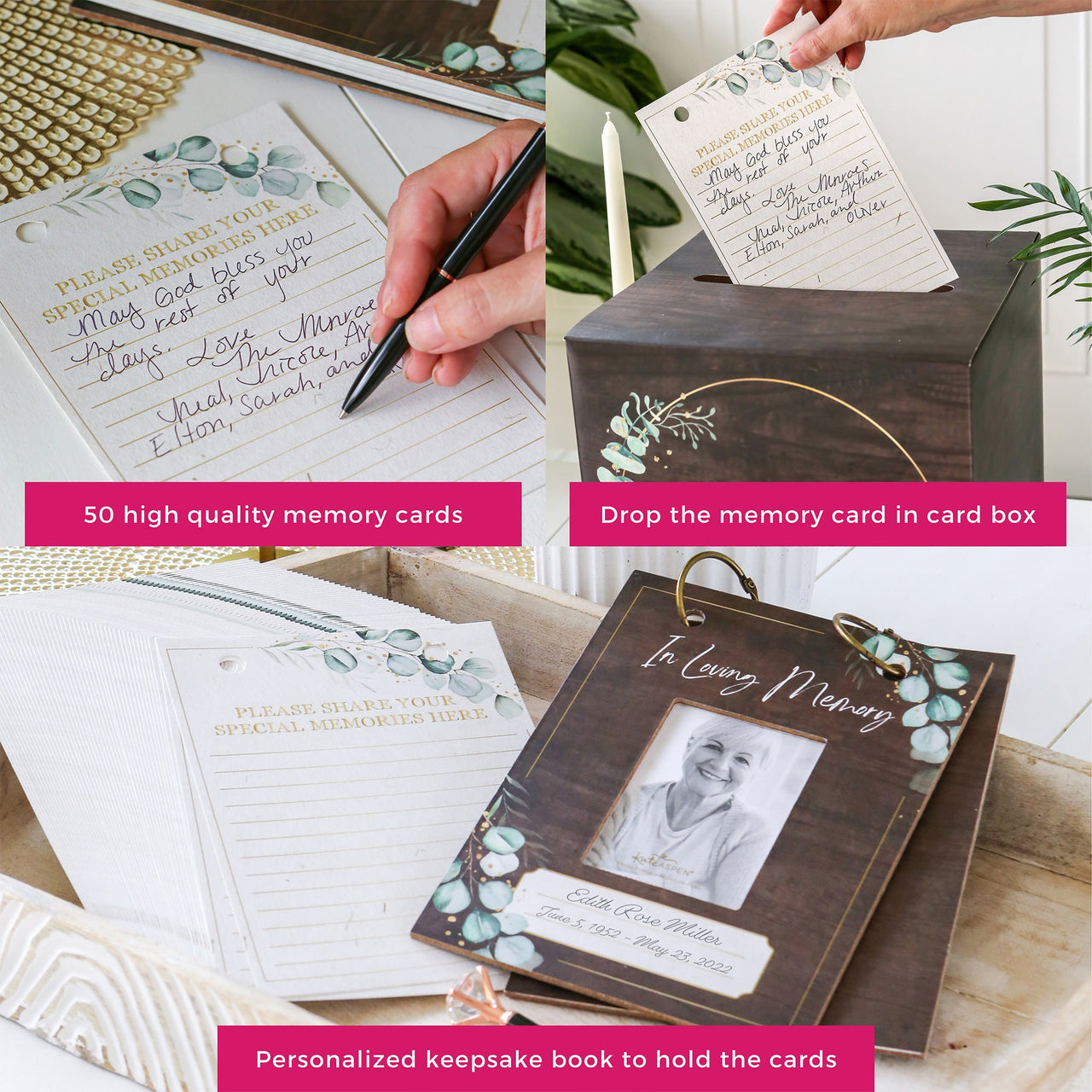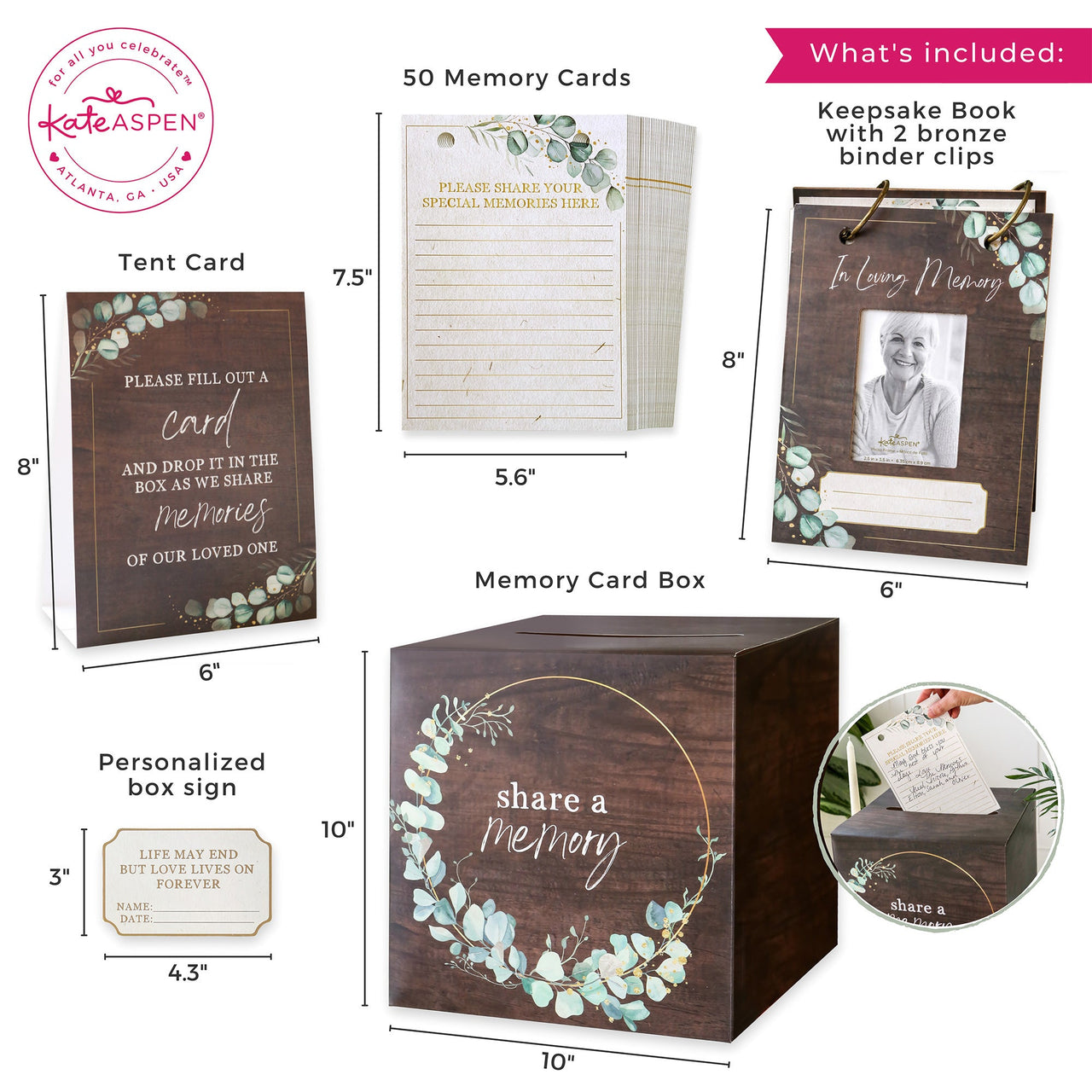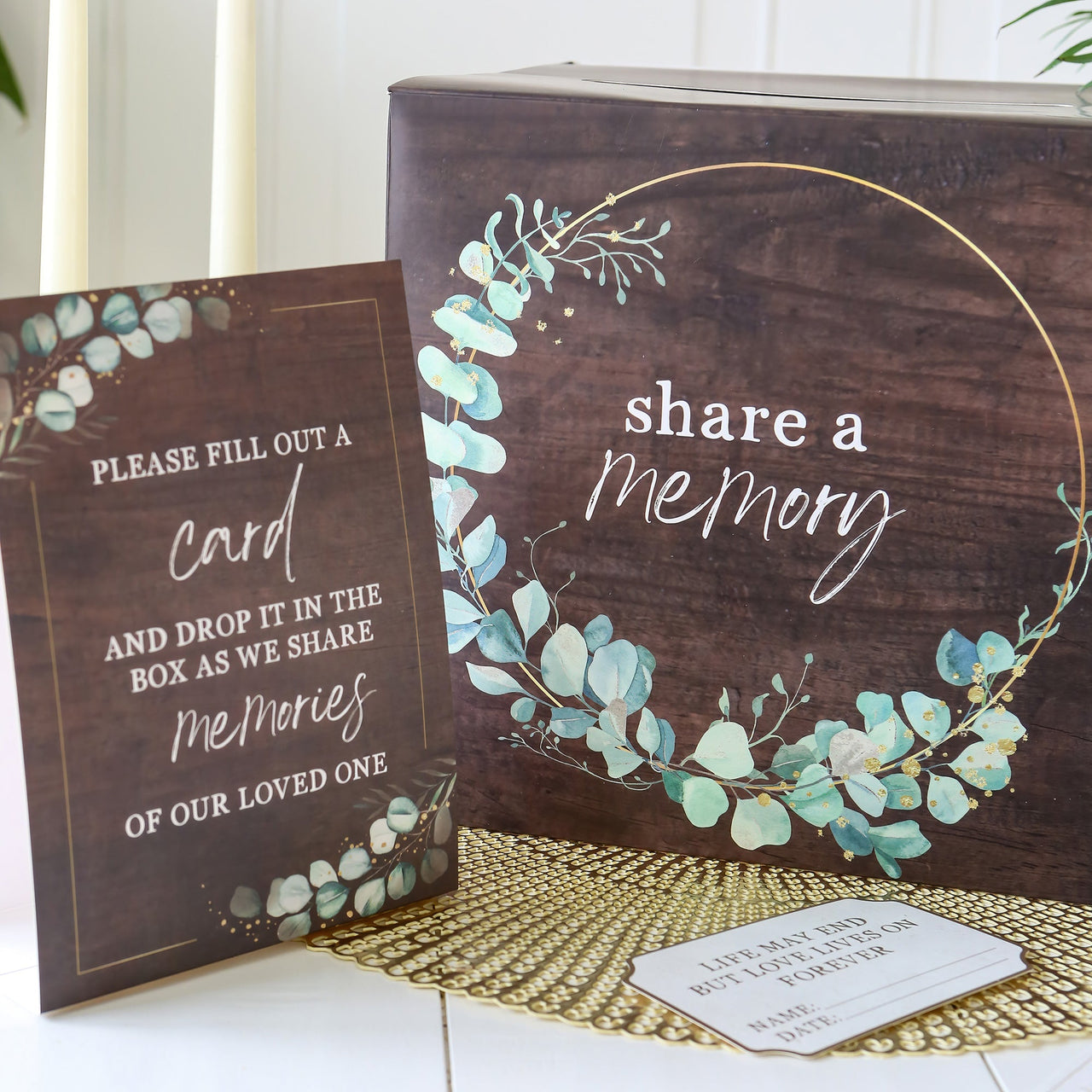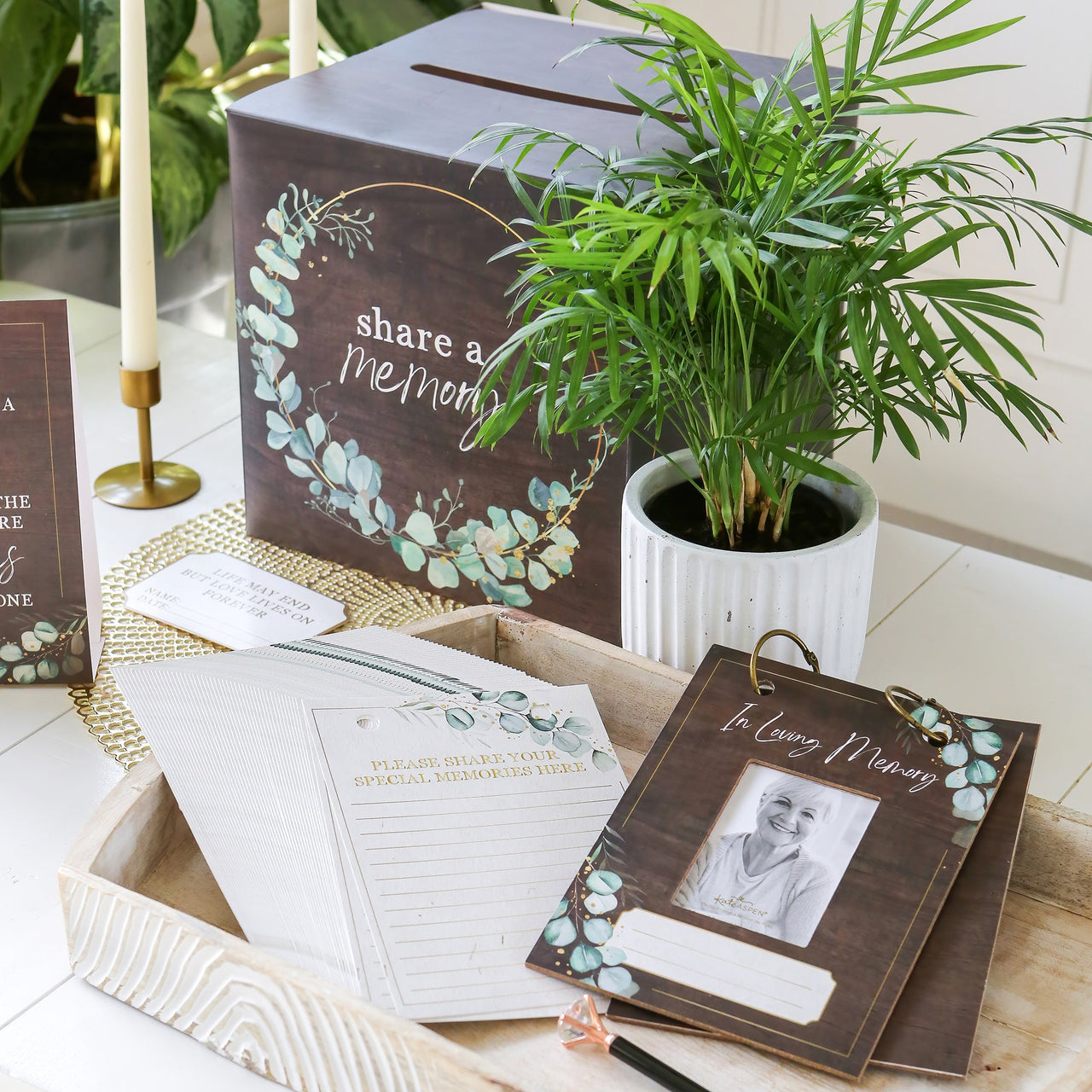 We wanted a way to better personalize a Memorial Service, A Celebration of Life, or a Funeral service. This is more like a beautifully designed all-in-one kit so you don't have to work so hard during a time of grief. Often times when we go to a funeral or memorial service we want a way to express our grief with stories or memories with loved ones and our Funeral Memory Book with box is the perfect way to hold these memories forever.
With a new take on a memorial guest book for celebration of life, we designed a well-built pop-up box where family and friends can put their bereavement cards and funeral prayer cards or they can write a memory or well wish on one of the 50 prayer cards included, we also include two funeral guest books that you can personalize with a picture on the front. The set also includes a sign to place on the table to help instruct guests on how to participate.
We know how hard losing a loved one is and how comforting and healing it can be to hear the stories of our loved ones and we wanted a way to hold onto that and a way to look back on those stories when we are grieving. We used the classic look of the wood grain so that it would match any aesthetic and look great amongst the flowers. When you get finished with the service and trying to pack up the card box doubles as a great way to store your cards and memories forever.