Geometric Ceramic Planter - Small (Set of 3)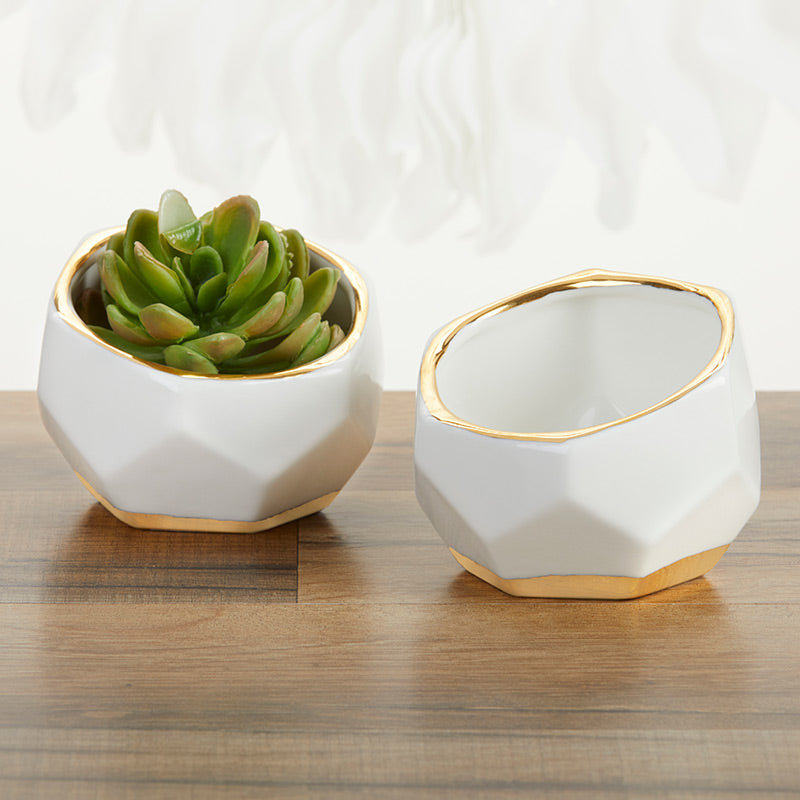 Looking for a special gift that is both useful and unique? Look no further than Kate Aspen's Geometric Ceramic Planter. This sweet planter is perfect for adding a pop of color to a tablescape or for giving as a thoughtful hostess gift. Its stylish design makes it a versatile décor item that can be used to hold a small plant, succulents, flowers, or even candies to create a stylish look on any table setting.
In addition to its decorative uses, the Geometric Ceramic Planter also makes a great gift for anyone who appreciates practical yet stylish home décor. It is a thoughtful way to show someone you care and is sure to make them feel special. Whether you're looking for a gift for a friend or a way to add a touch of class to your own kitchen, the Geometric Ceramic Planter is the perfect choice.