Harvest Gold Pumpkin Place Card Holder (Set of 6)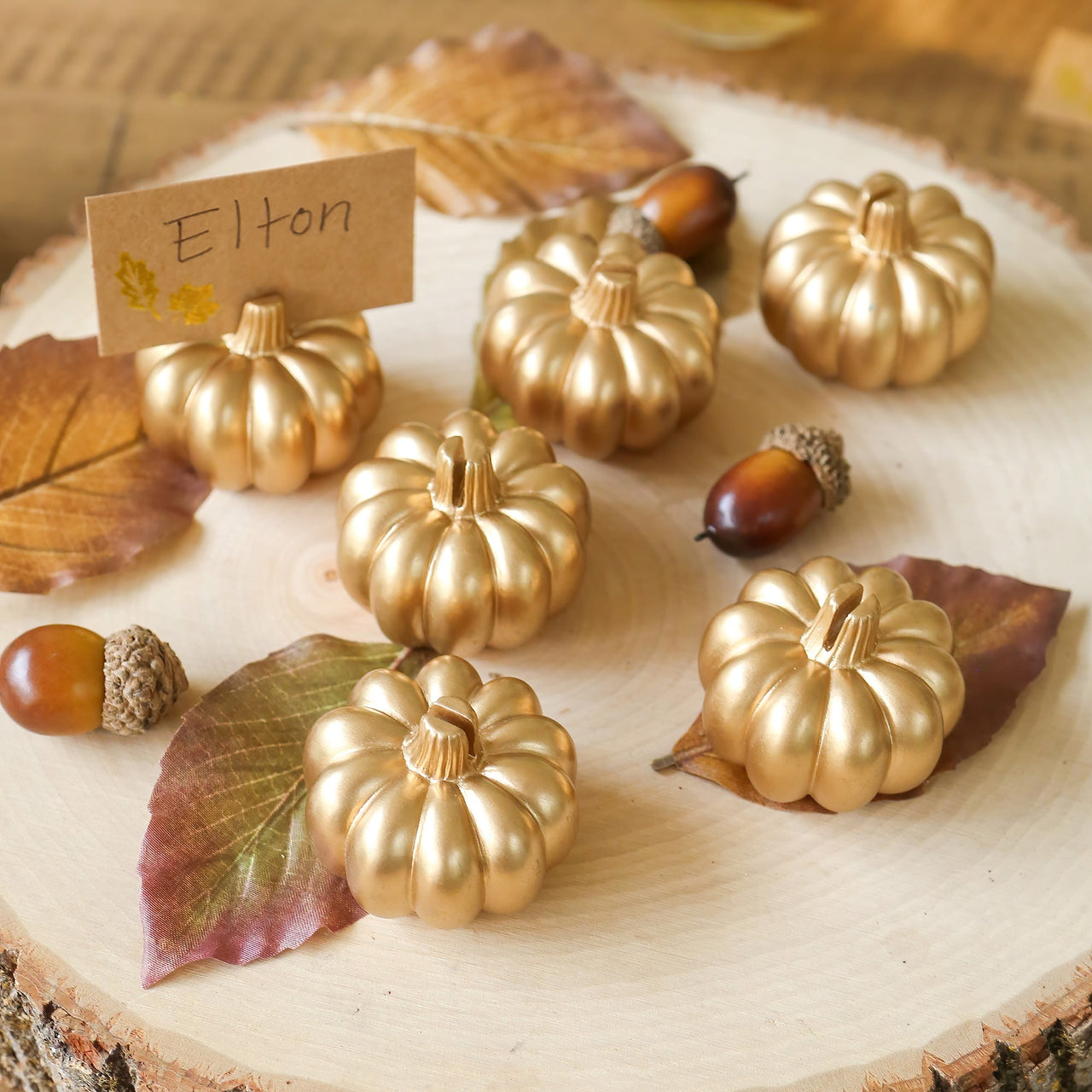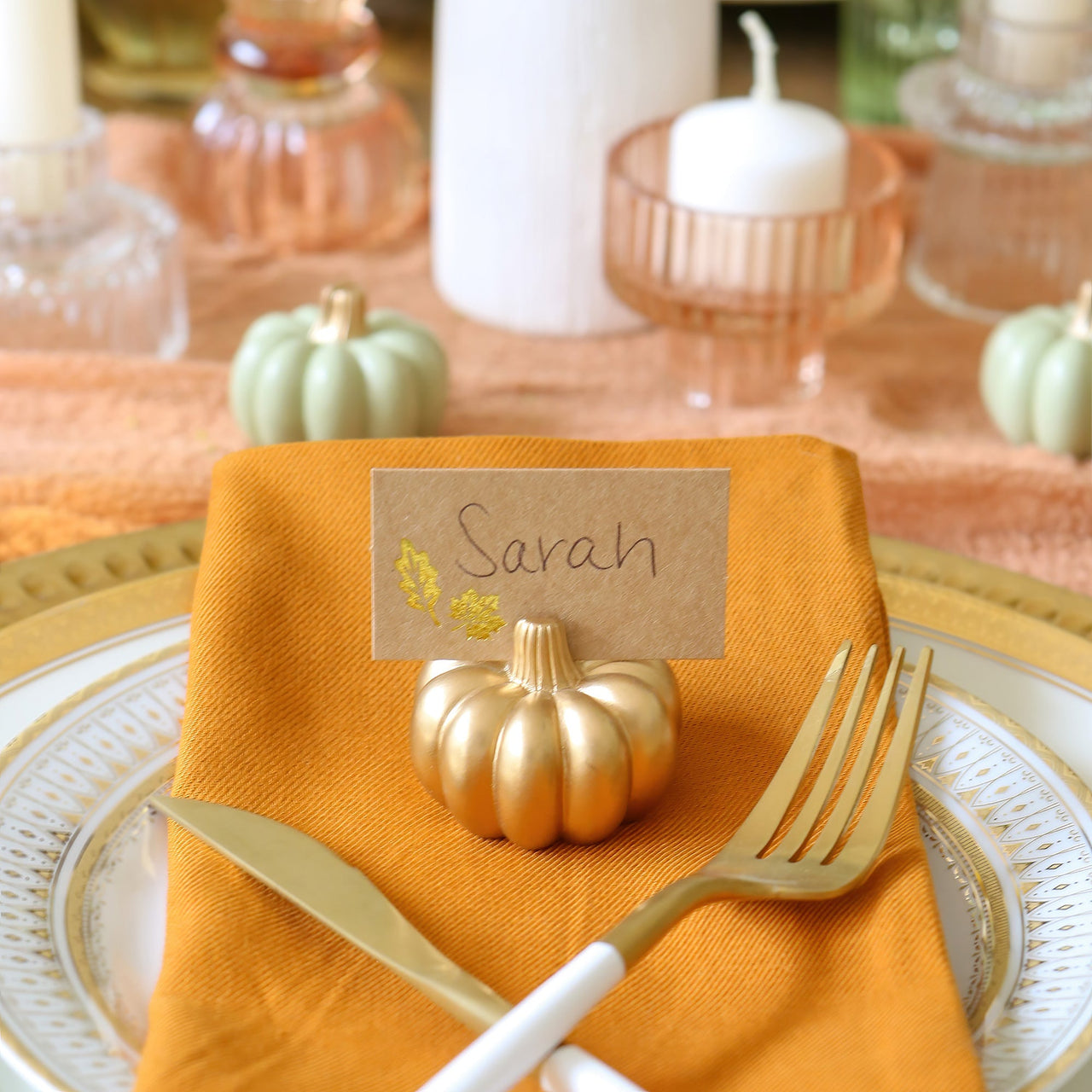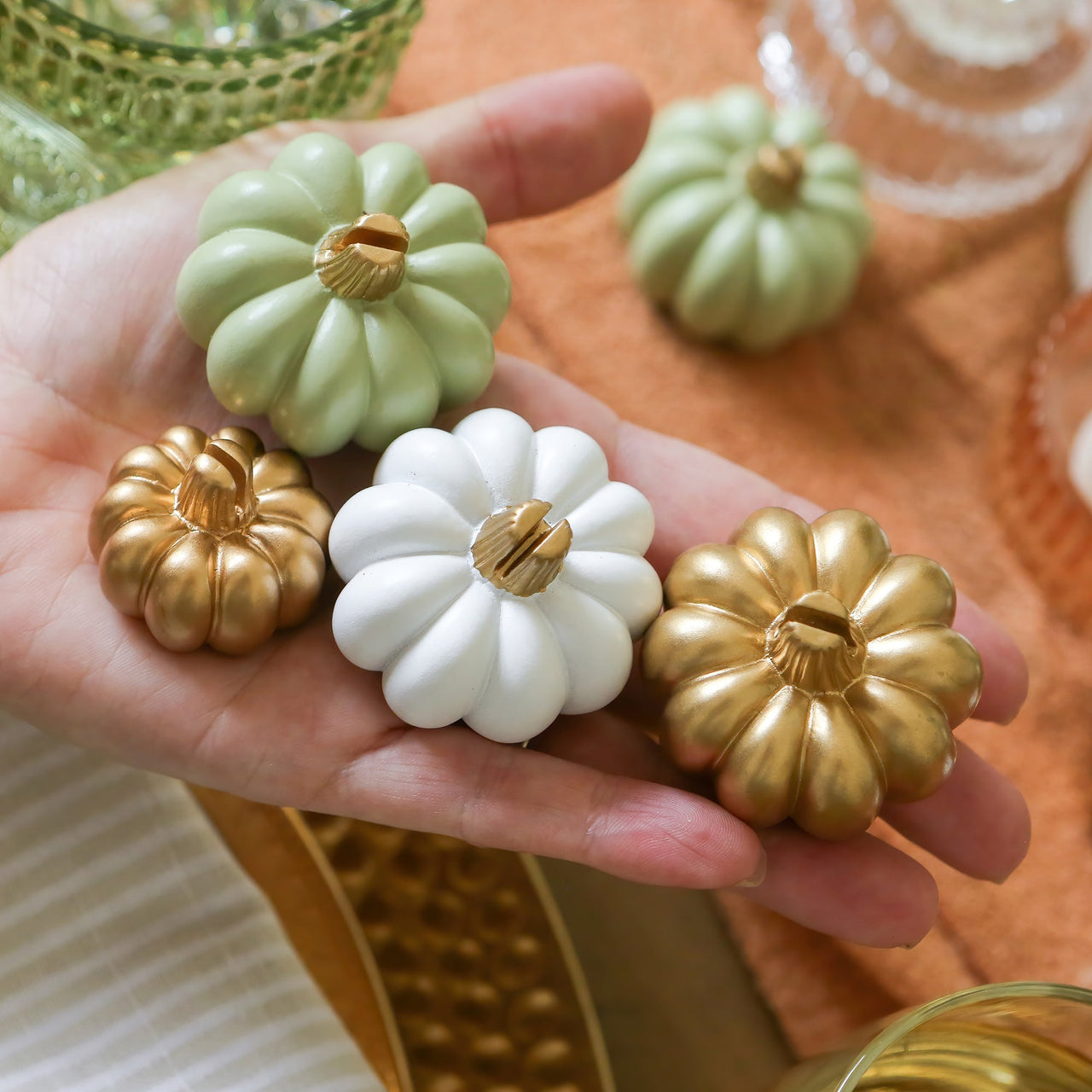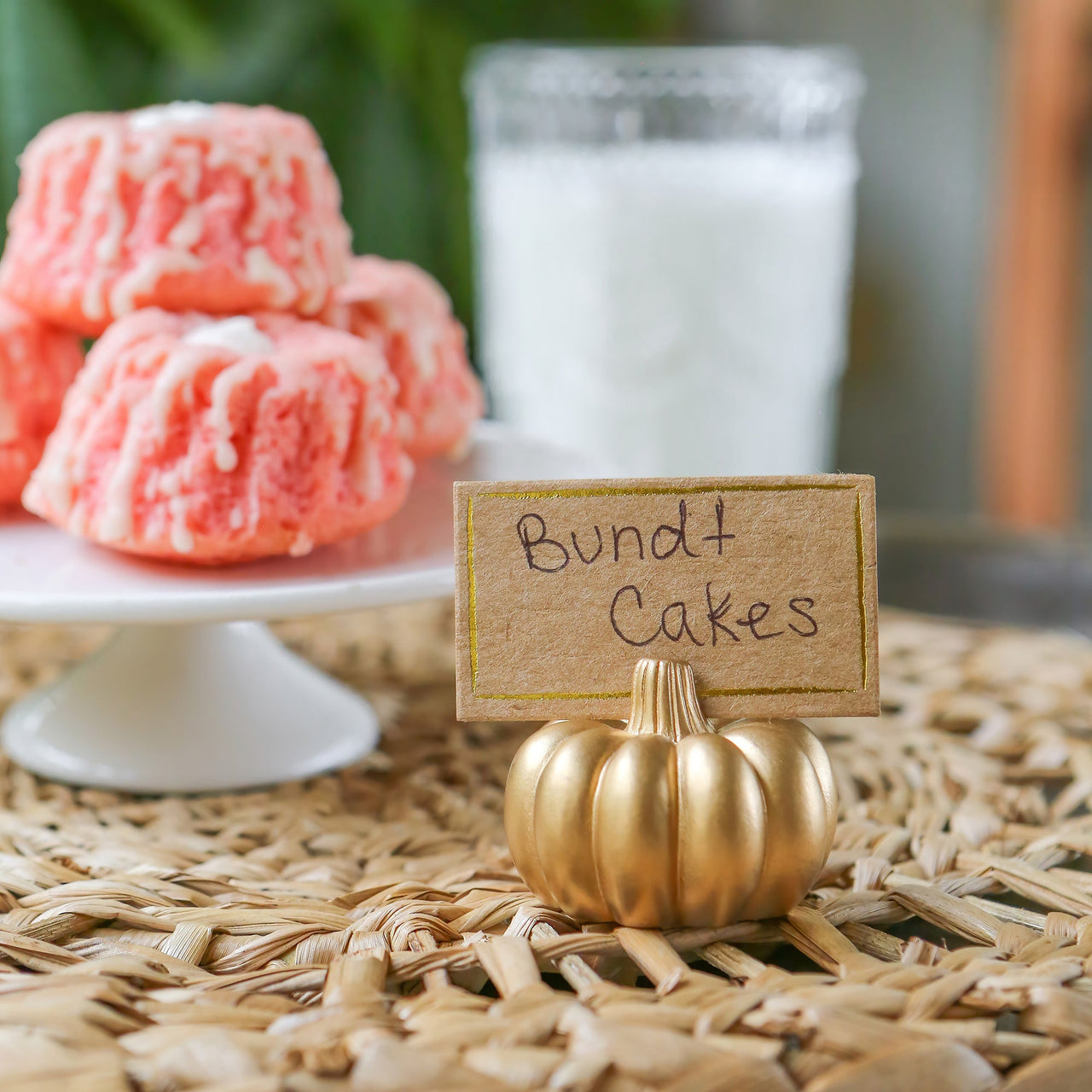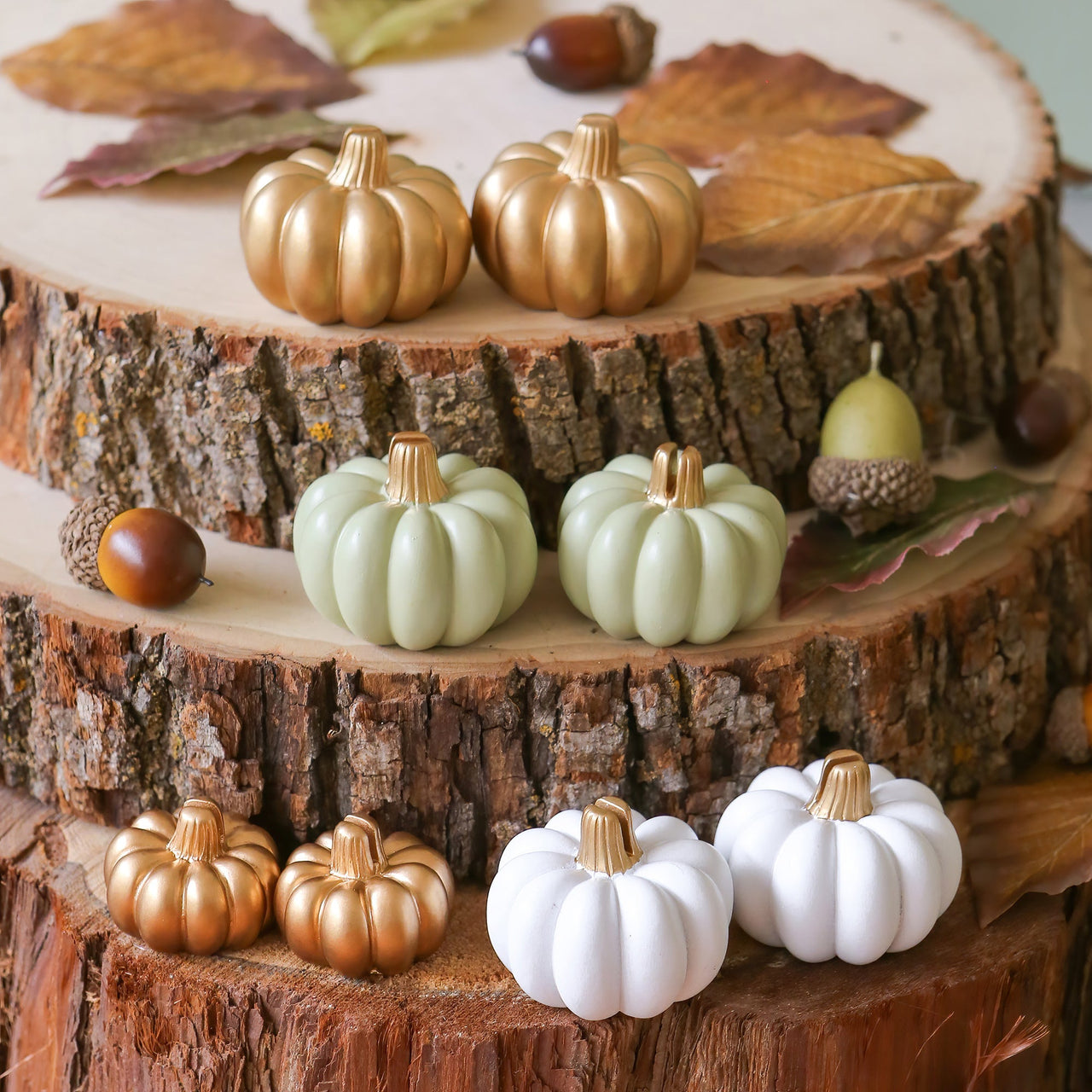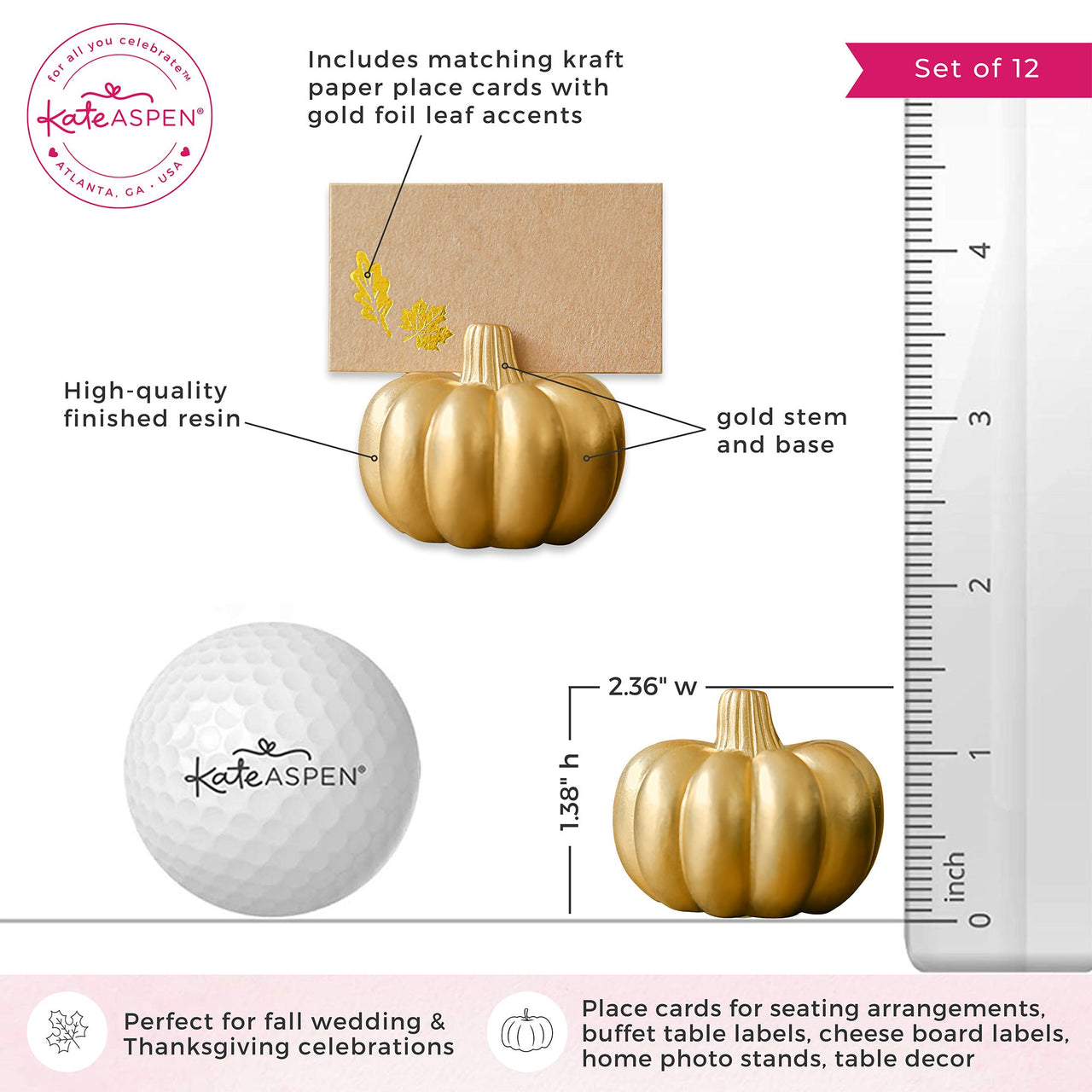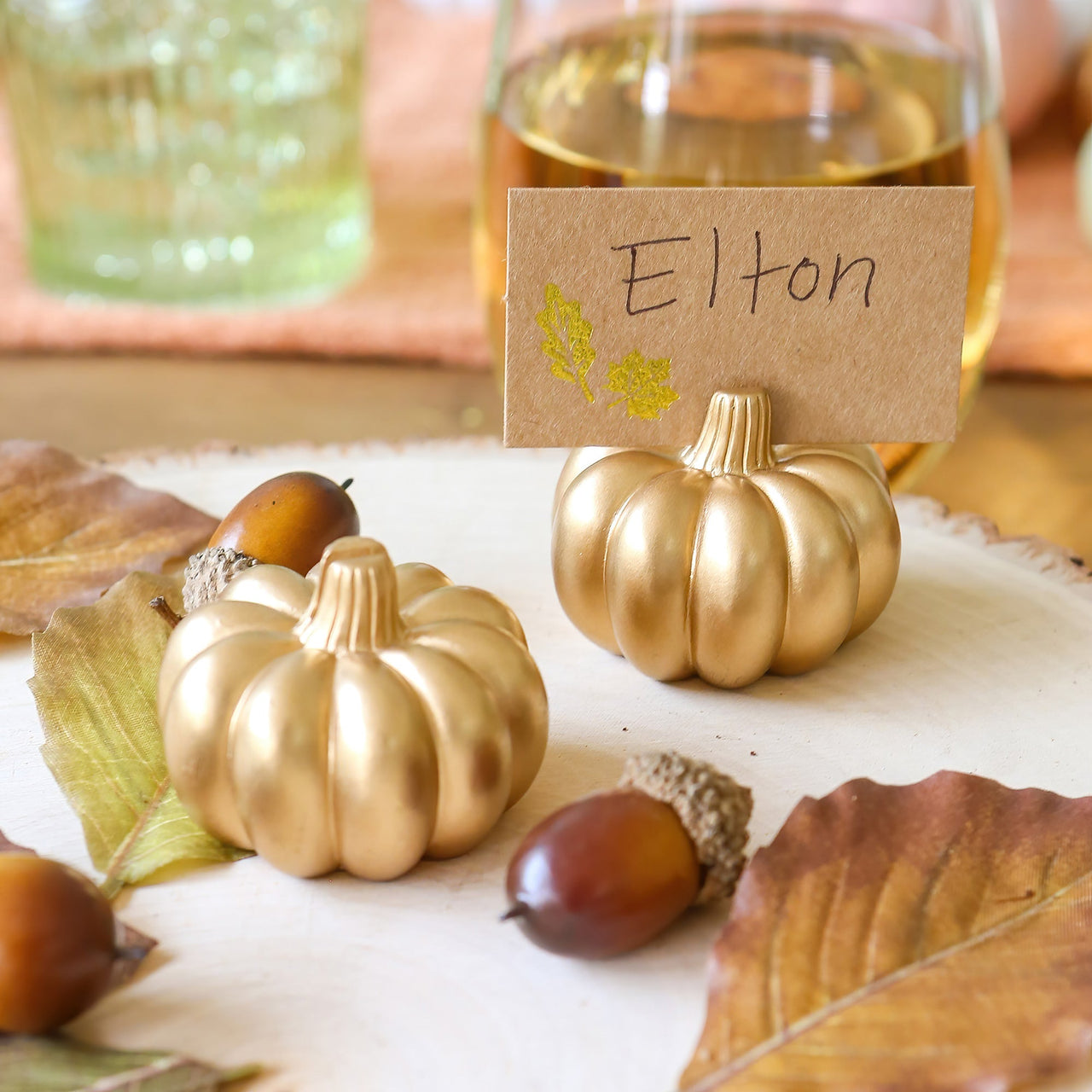 Our Golden Pumpkin Place Card Holders are the cutest multi-functional decorating tool! I say tool because you will be using these for all seasons for so many reasons. They are about 2 inches tall and come in a generous set of 6. Designed with the highest quality materials so that they last for years to come. They are great of course for Thanksgiving decorations to make seat assignments so that you can really facilitate the best holiday dinner conversations. Not only do they make great table decor, they are can also be used for a buffet-style meal so that you can write each dish's name and place it in front.
These pumpkin decor pieces are great to use at a rustic wedding reception for table number holders, table names, and labels for food or signature cocktails. Those are just the basics. Each Gold Pumpkin place card holder is great to use as photograph holders, which makes them great for teacher's gifts, extended family gifts, or for those coworkers you love. They are perfect for inspirational cardholders. The gold color makes them perfect for any design aesthetic. You will start finding so many ways to use them that they will stay out all year. Let us know how you use them.