Sage Green Pumpkin Place Card Holder (Set of 6)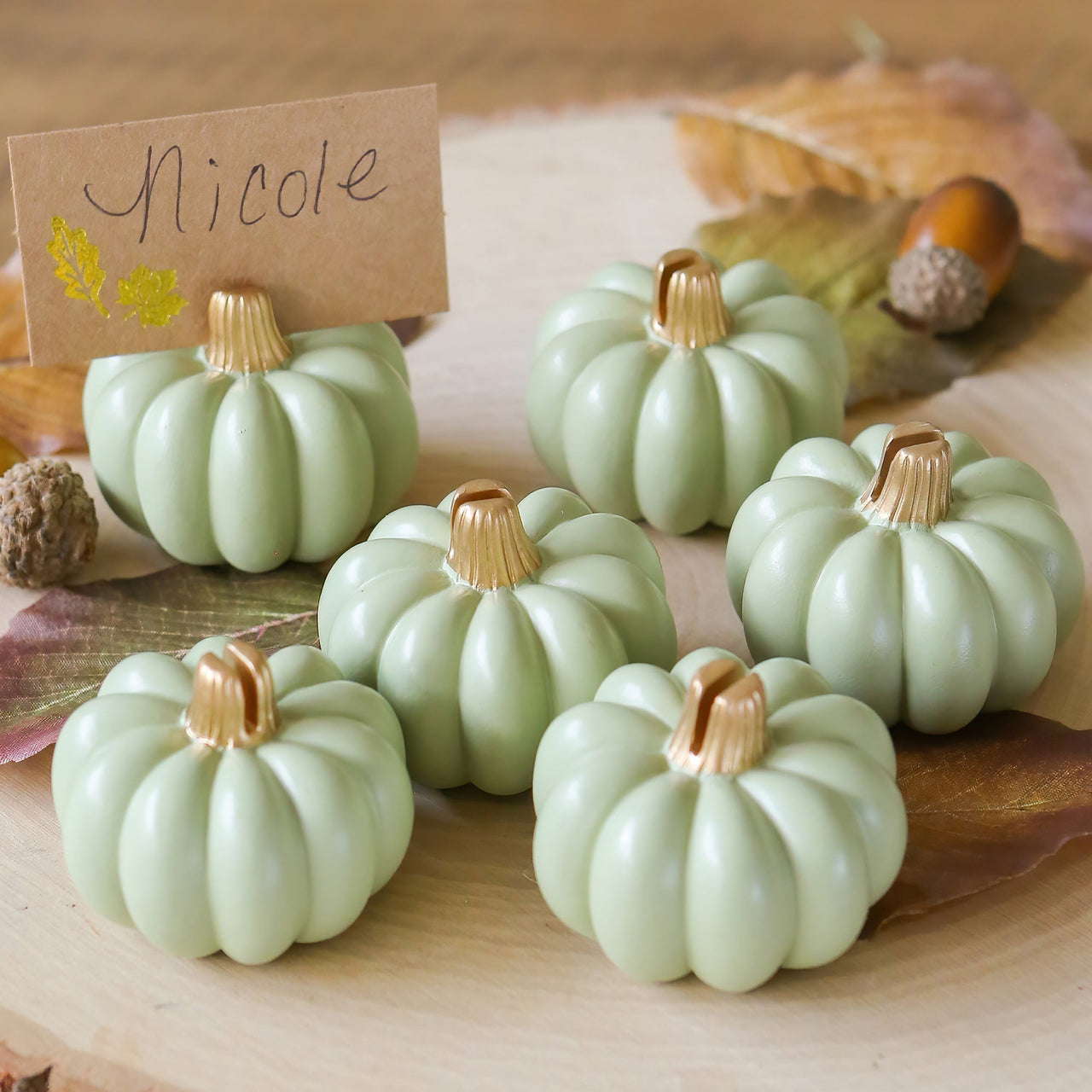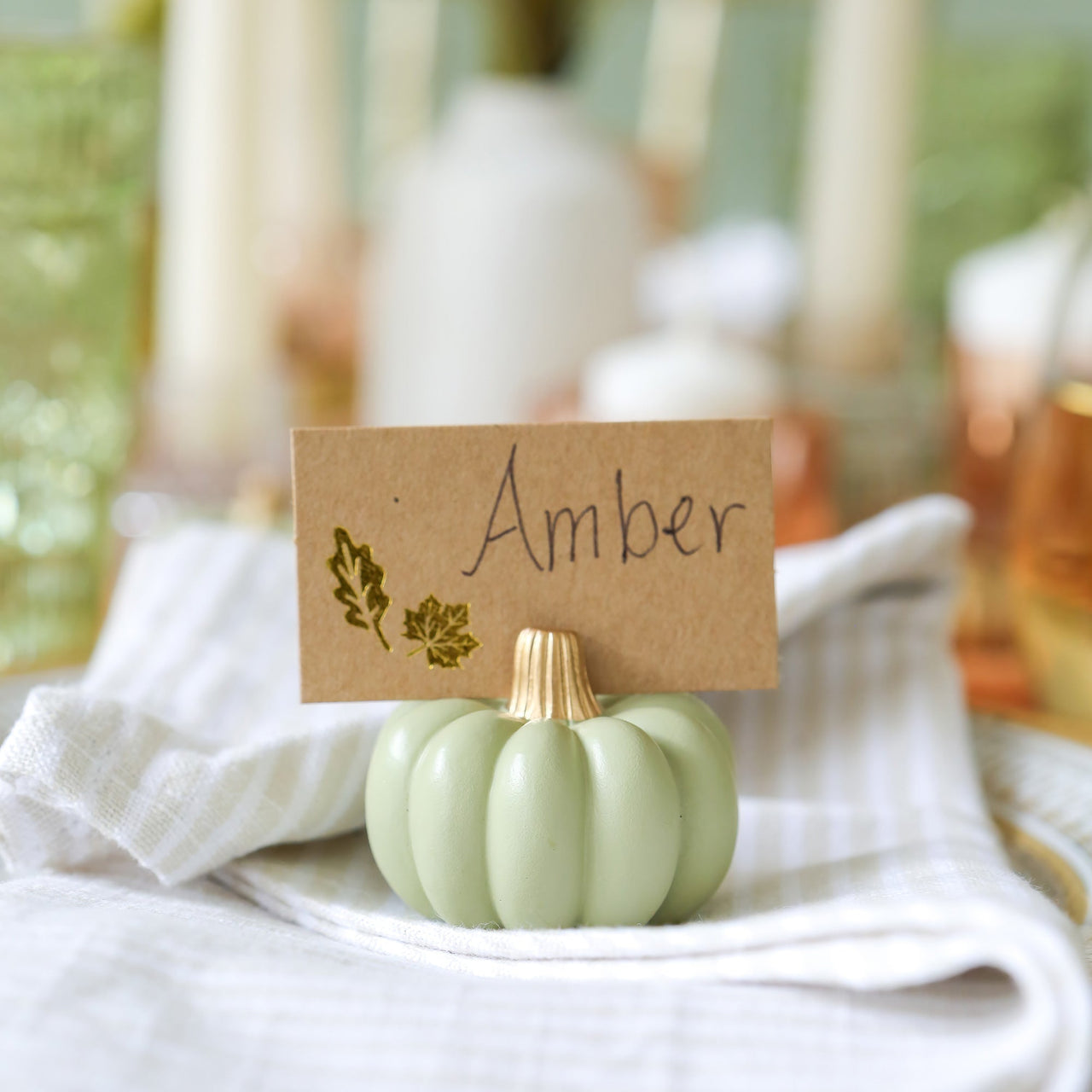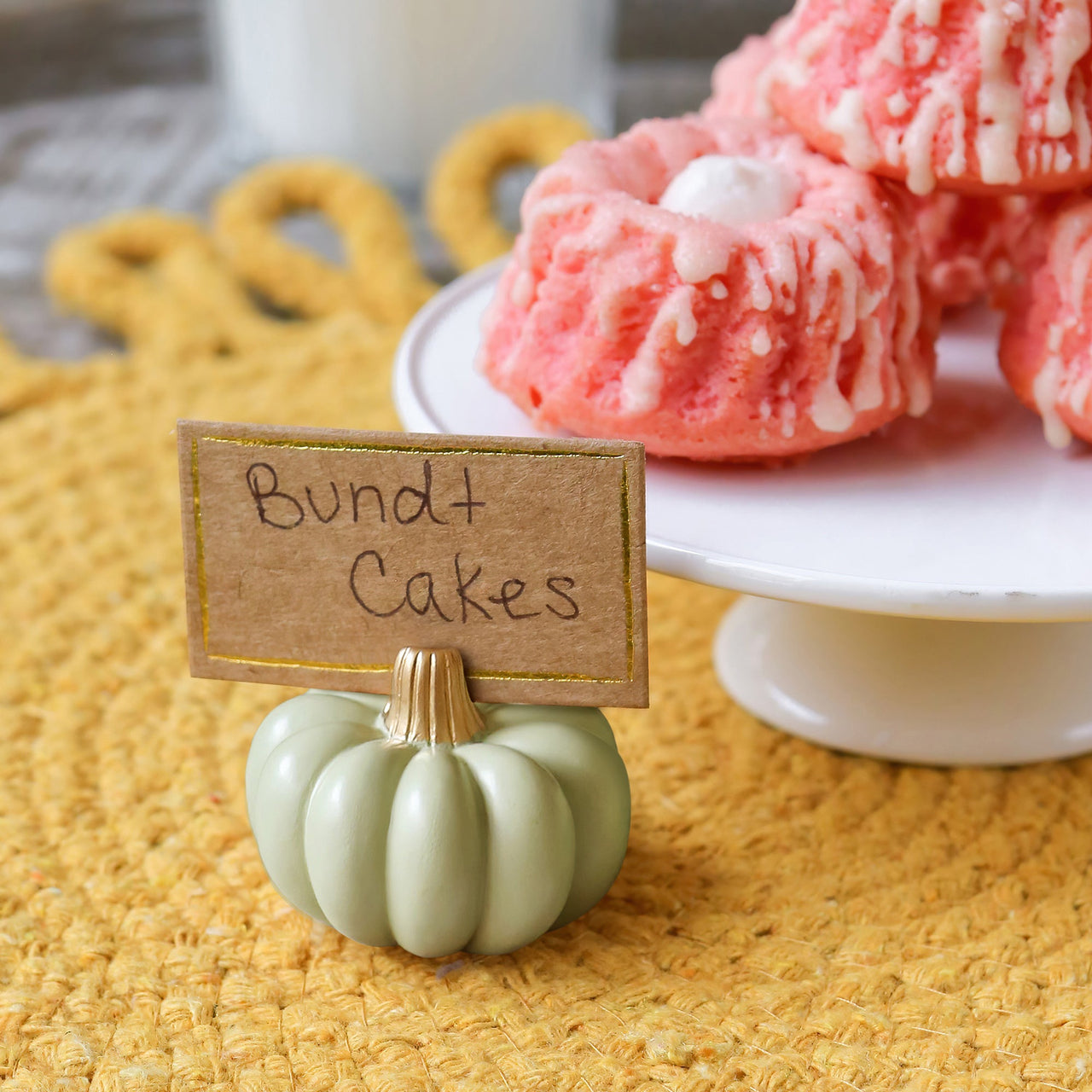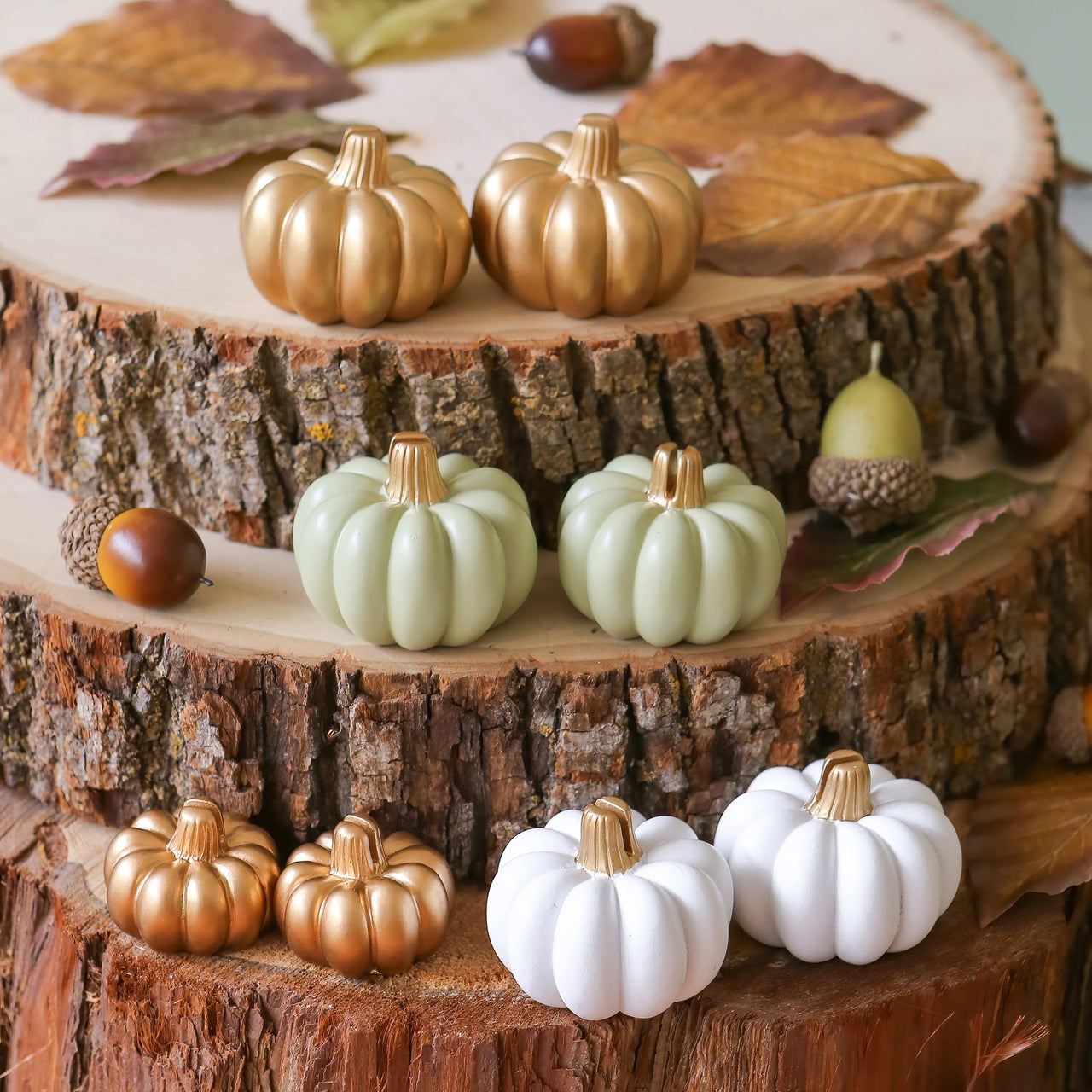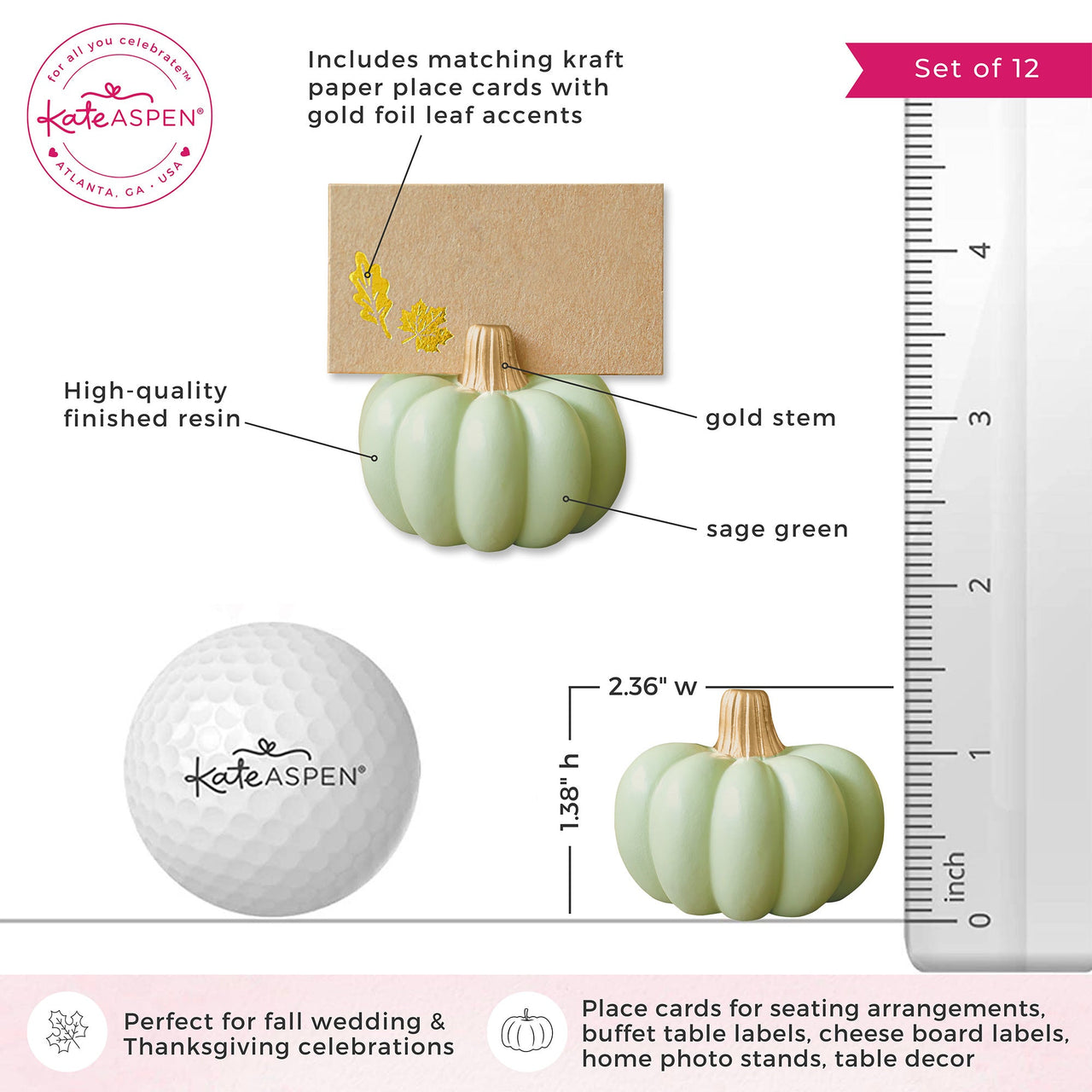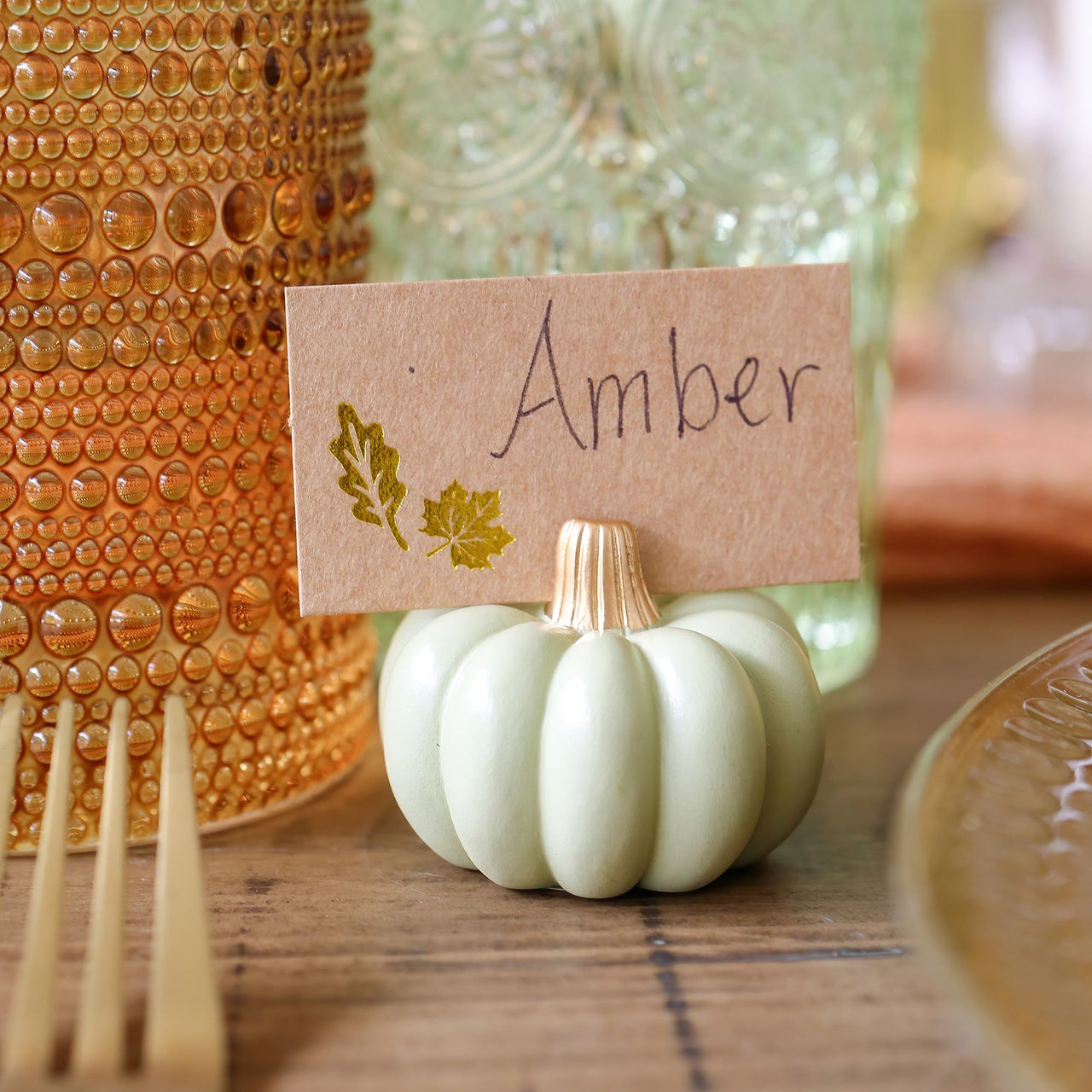 Introducing a new color to our favorite little heavy hitter. The green pumpkin place card holder is the newest USA-designed product that we couldn't wait to show you. Our pumpkin placeholders have already proved themselves as a great multifunctional tool that you can use year around. Now we upgraded them with a great all seasons color.
Our favorite uses for these cute pumpkin decor pieces is to include using them for Thanksgiving festivies. Put them at the top of each table as table number holders or at place settings and name place cards to coordinate the best conversations for family and friends. Use each card holder as food name cards for your dishes if you decide to do a buffet style Thanksgiving that we often have here in the South because we can not have a family dinner without having a potluck. We have to be able to identify each casserole! They are great to use as picture holders to upgrade your centerpiece with personal photos. And this is just for Thanksgiving. Now you see why they are such great heavy hitters.
With the beautiful green sage color, these can be used throughout your home to decorate bookshelves with pictures or use on your bedside table to display your favorite inspirational quote or bible verse.