Hanging Blue Jar With Fairy Lights (Set of 4)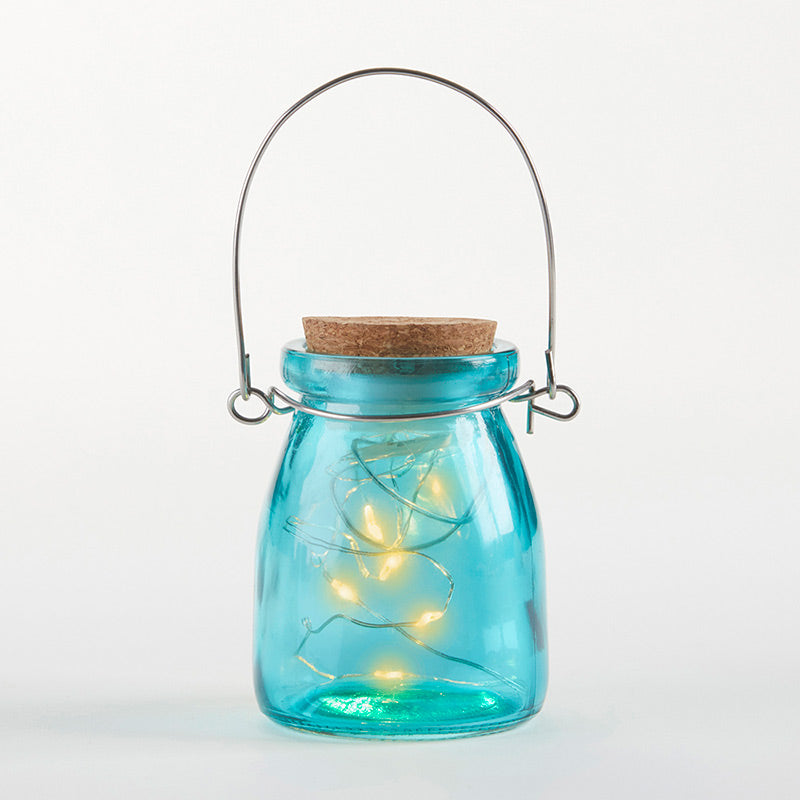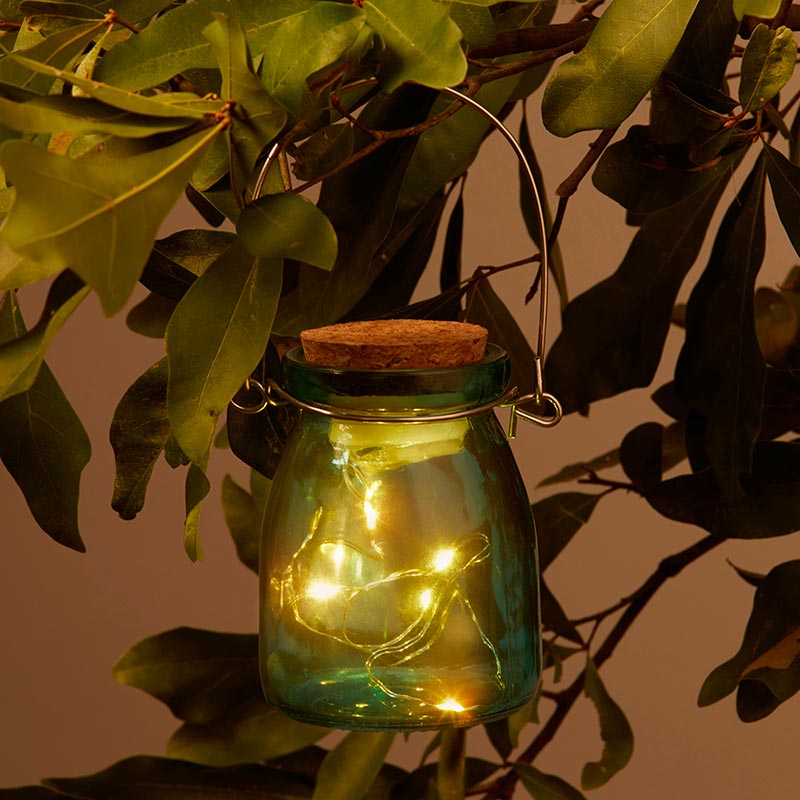 Bring a fantastic look to your wedding, shower, birthday party, or another special occasion with Kate Aspen's Hanging Blue Jar with Fairy Lights! The hanging blue jars contain a small string of fairy lights, creating decorative light that is perfect for lining wedding aisles, creating depth in centerpieces, or creating unique home décor. The Hanging Blue Jar with Fairy Lights comes in a set of 4, making it an easy option for affordable décor in larger weddings and celebrations. Each fairy light jar is separate from one another, allowing them to be hung or displayed anywhere you'd like! Also available in Clear.
Features and Facts:
Blue glass jar with cork lid and silver metal swing handle. Attached to the underside of the lid is a strand of white firefly" lights.
White box packaging.
Batteries Included.
Measures 2.5" w x 3.3" h x 2.5" d (5.1" h with handle).
Sold in sets of 4.
Hand wash jar only.