Hanging Clear Jar With Fairy Lights (Set of 4)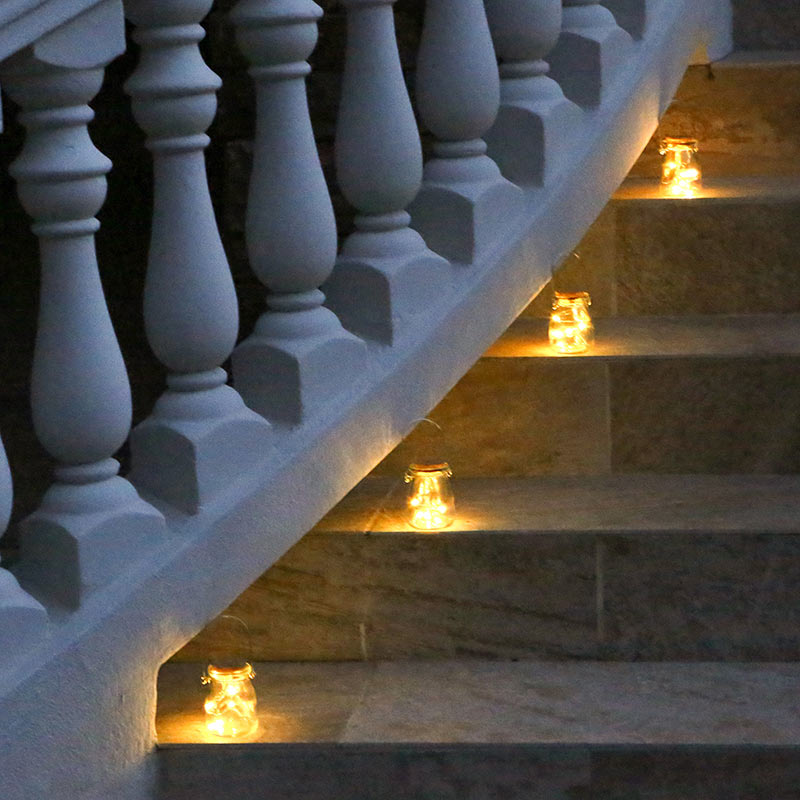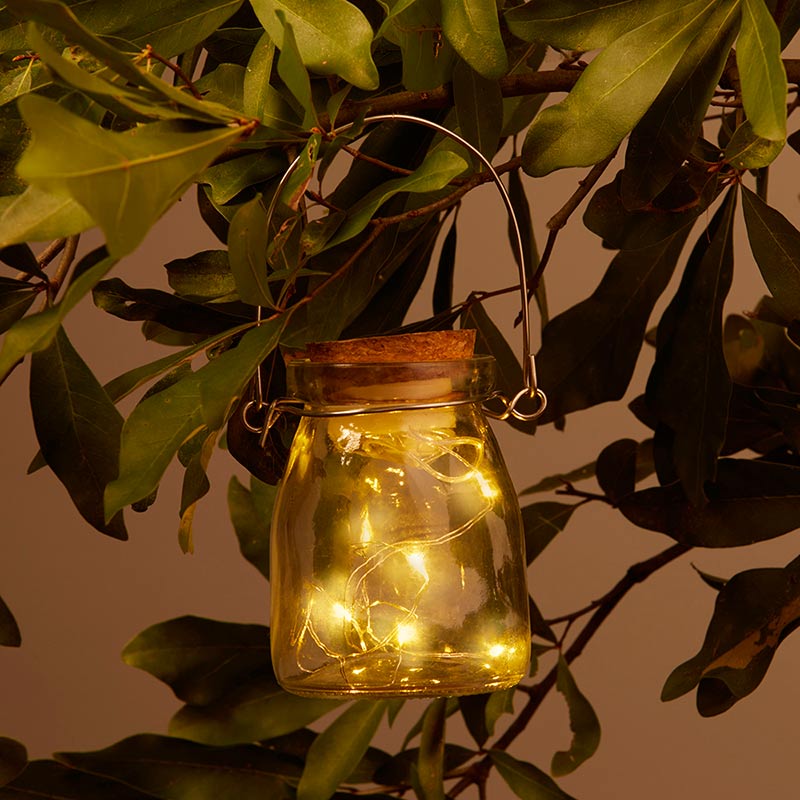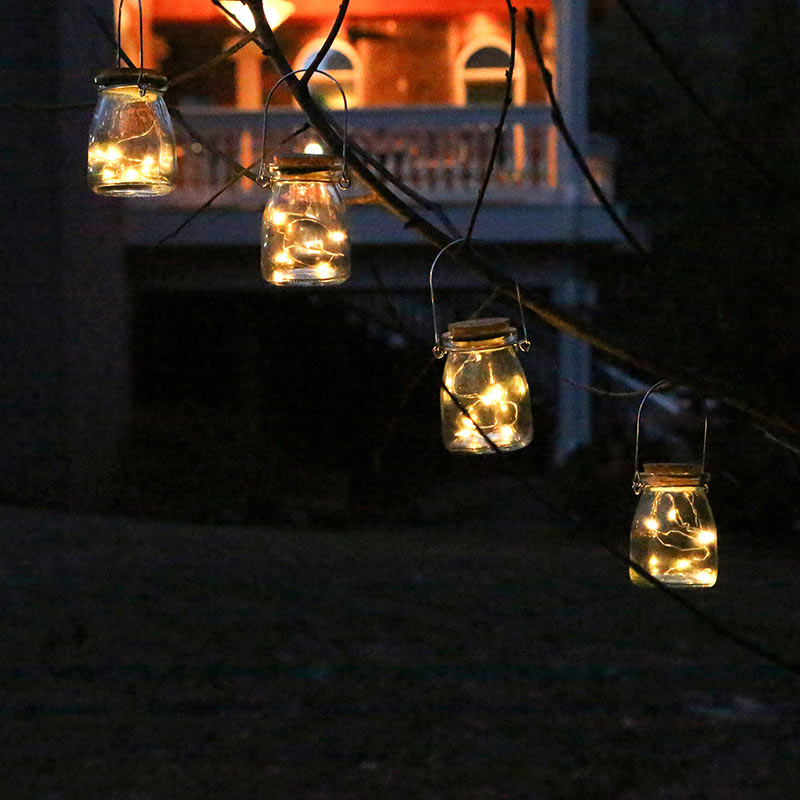 Twinkle twinkle little fairy lights - to create a sweet and sentimental atmosphere at your wedding, bridal shower or another special event, Kate Aspen's Hanging Clear Jar With Fairy Lights will look lovely no matter where you place them. Create stunning tablescapes and centerpieces or hang around the venue to accent different themes; with these stylish fairy light jars your decor has never looked better! Also available in Blue.
Features and Facts:
Clear glass jar with cork lid and silver metal swing handle. Attached to the underside of the lid is a strand of white firefly" lights.
White box packaging.
Batteries Included.
Measures 2.5" w x 3.3" h x 2.5" d (5.1" h with handle).
Sold in sets of 4.
Hand wash jar only.