Heart Shaped Trinket Dish - Medium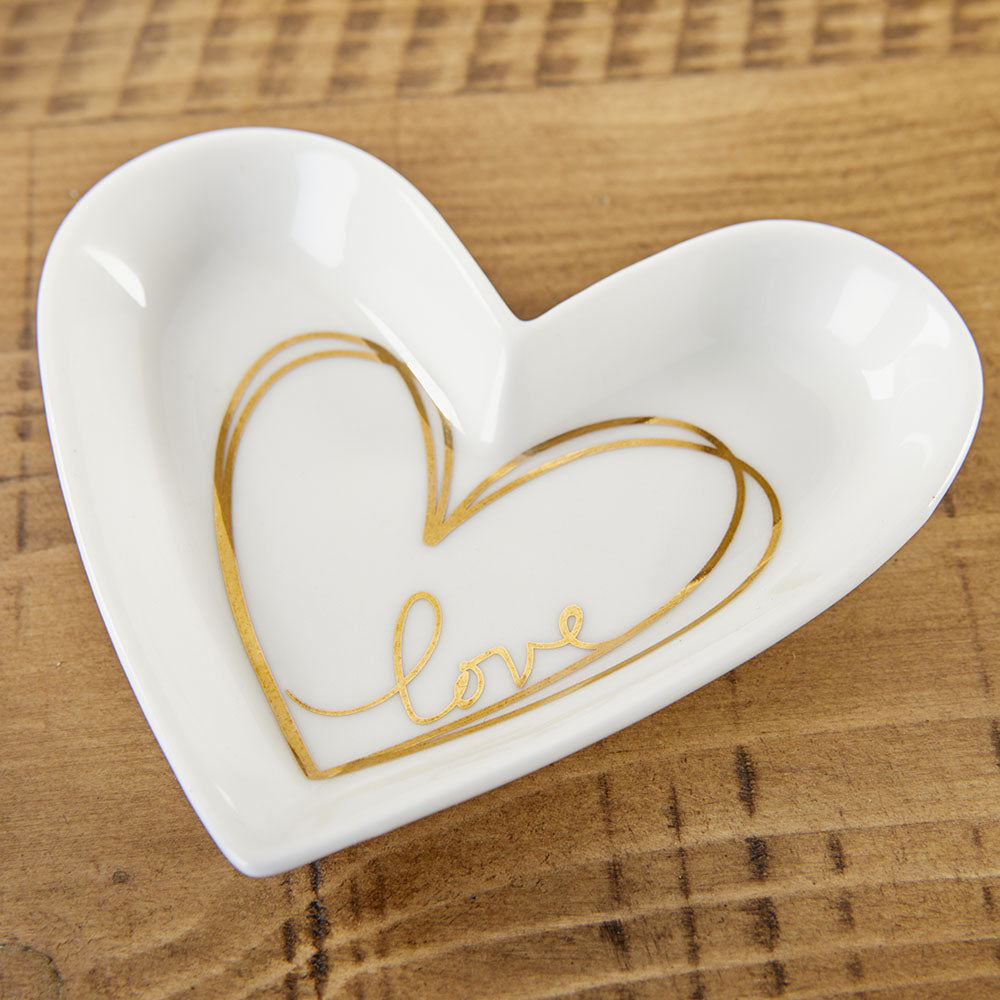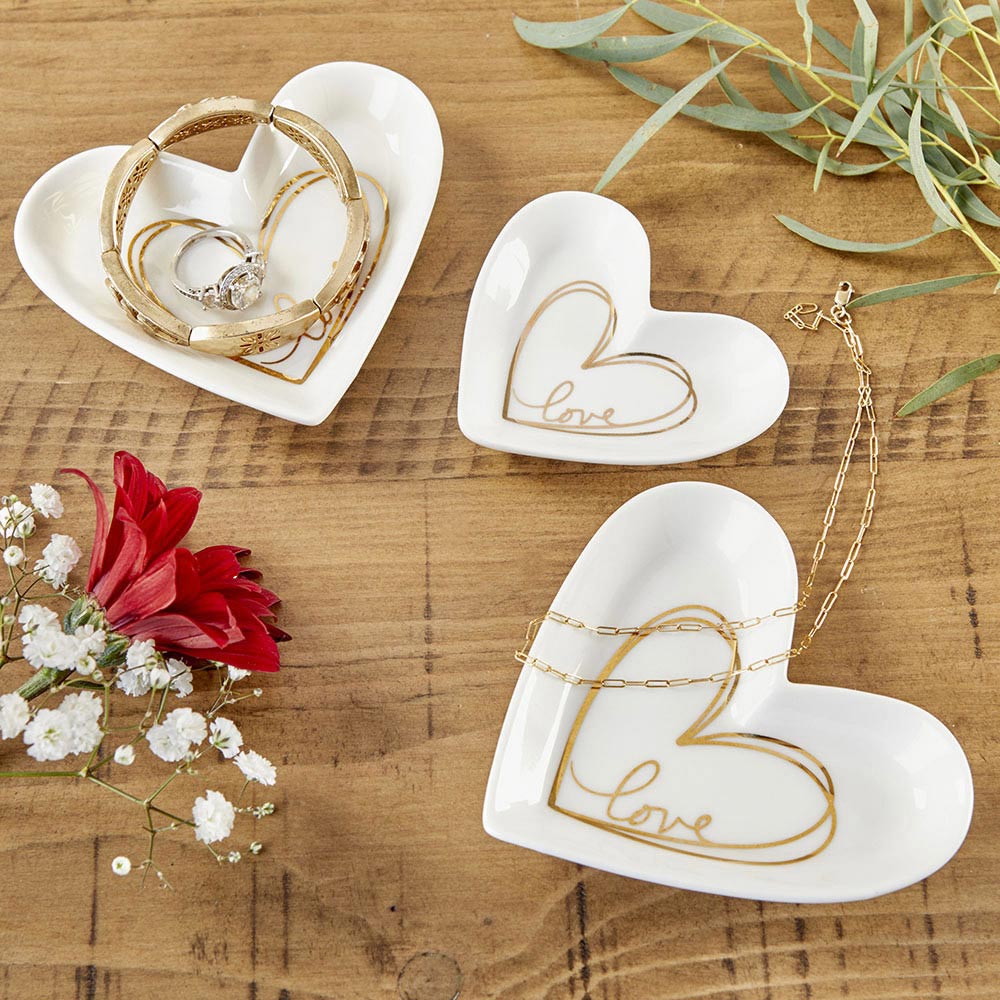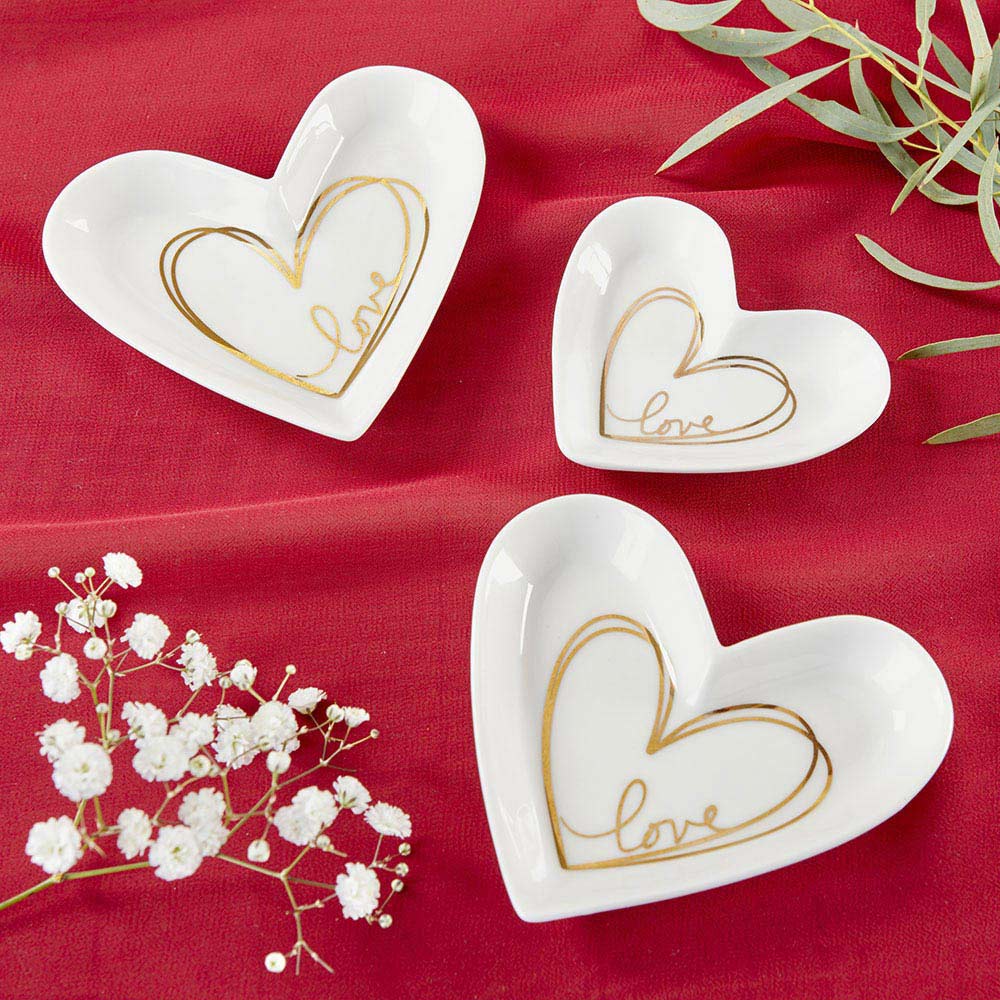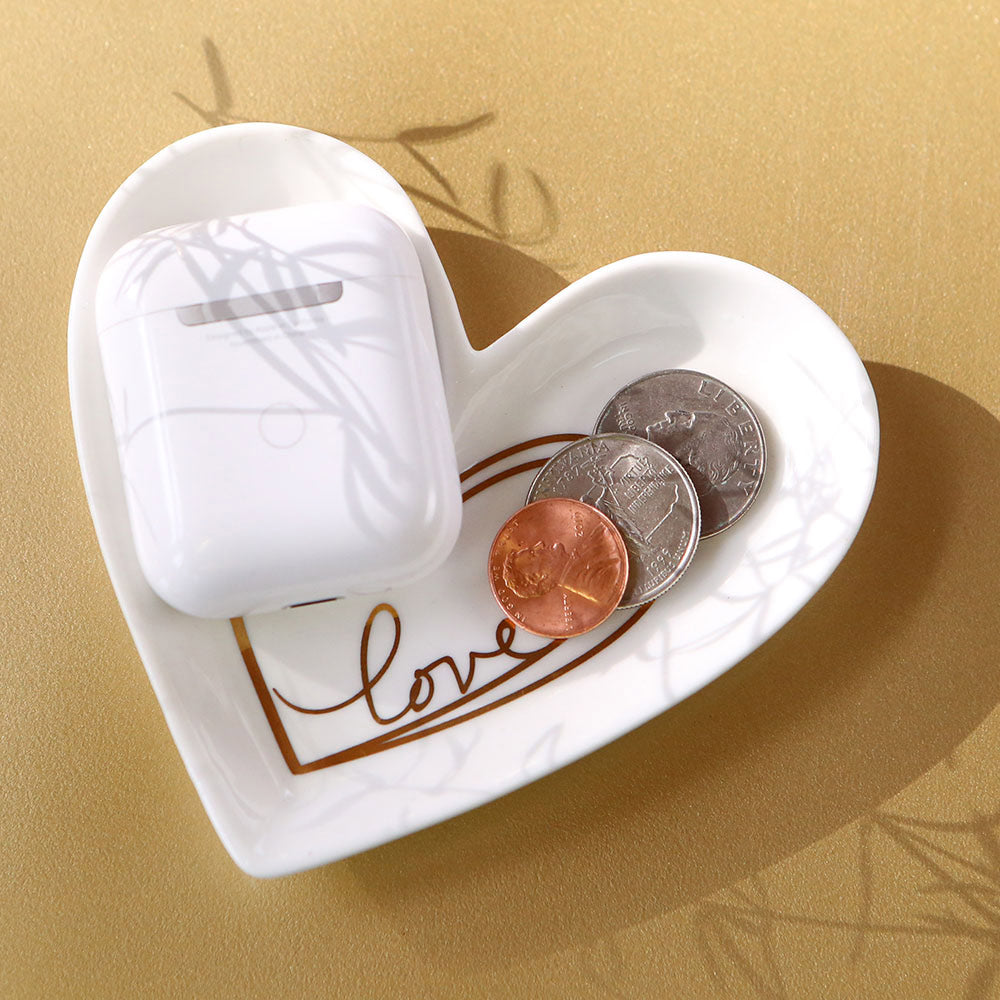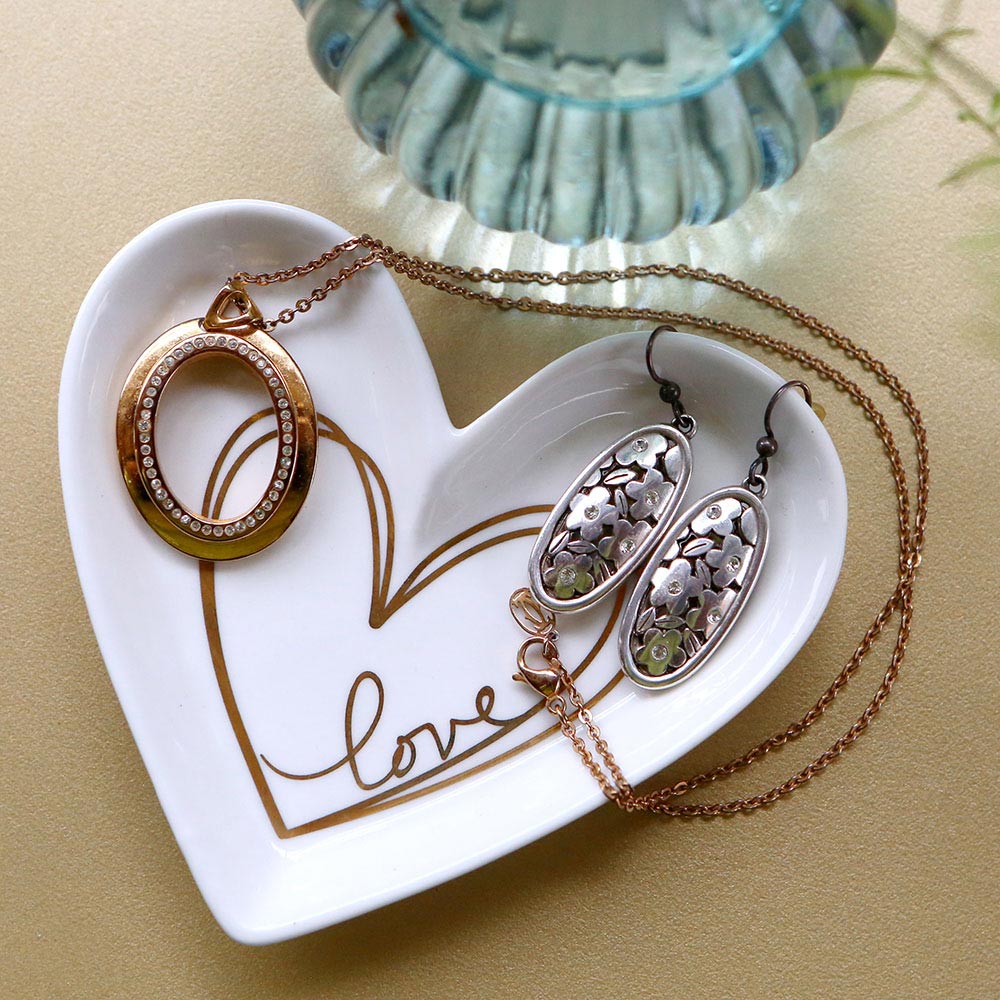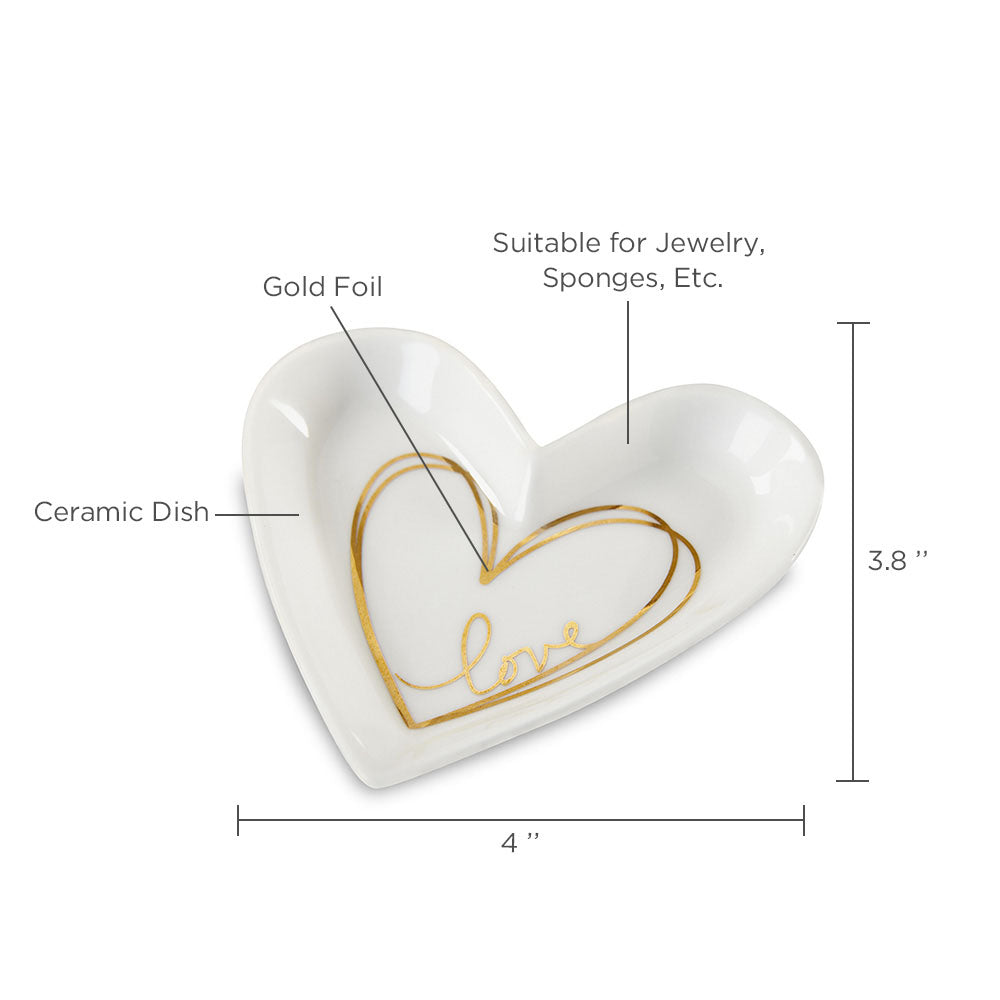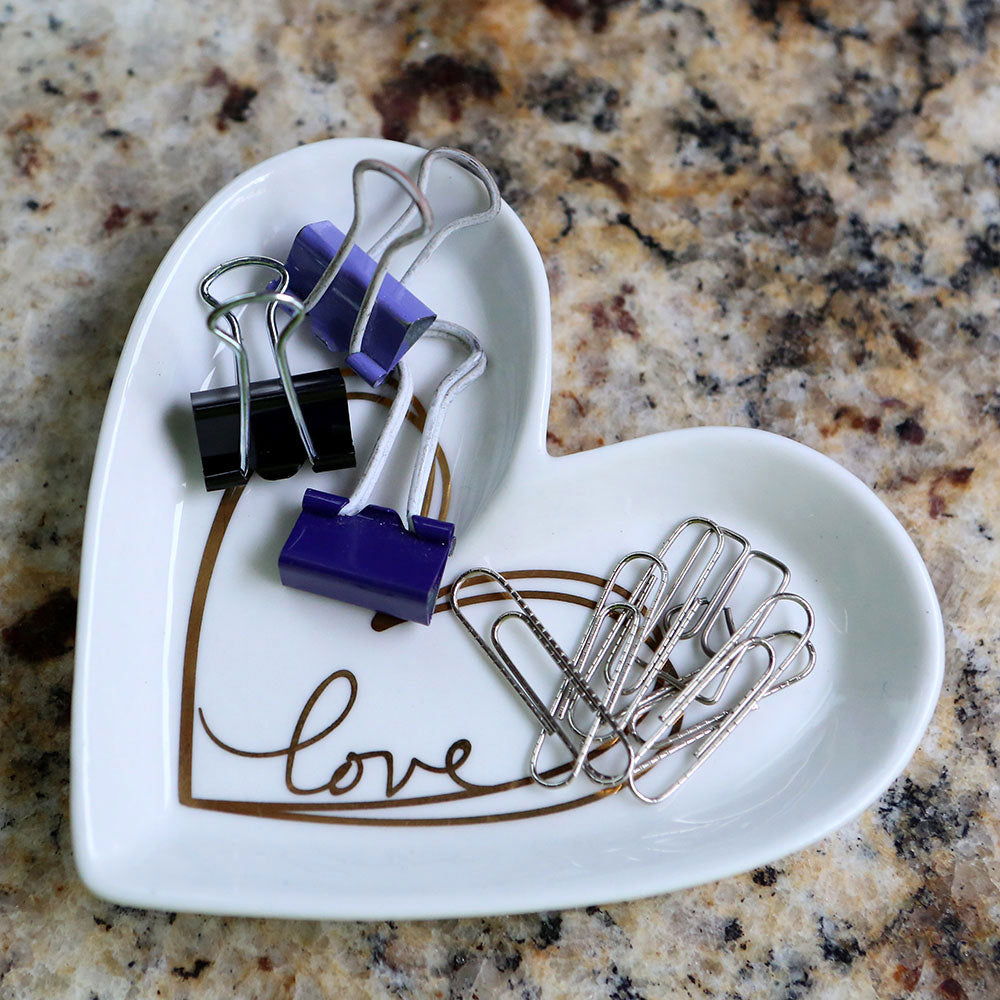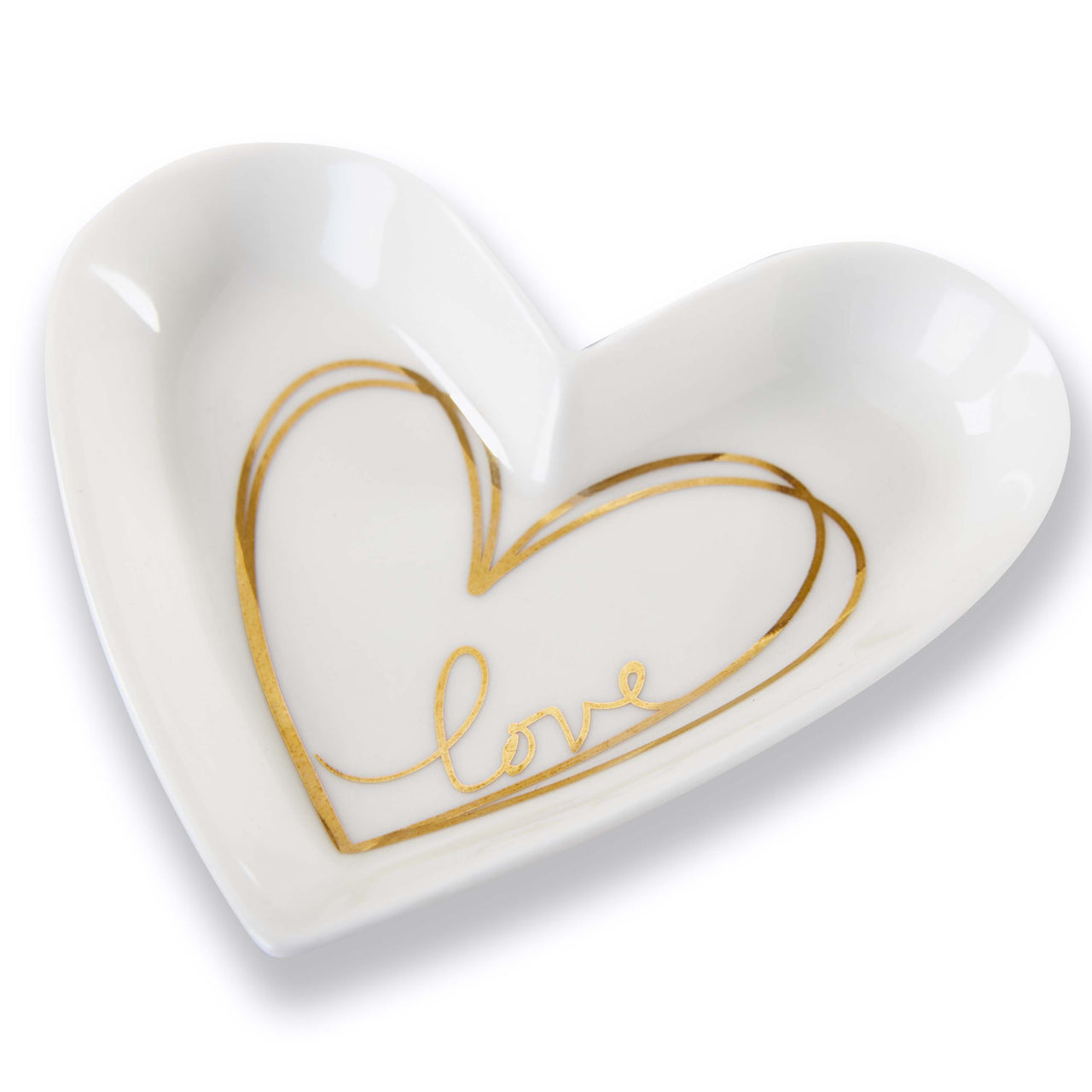 Our Heart Shaped Trinket Dish is the perfect gift for your wedding party or just a special gift for yourself to decorate your home. These charming heart-shaped trinket dishes are completely versatile and look amazing no matter what room in the house they adorn. Great to use on the tables where your guest is sitting to rest their seating card, making the gift unobtrusive, while adding beauty to your table. They are great in the home when placed near your sink to place your rings while washing dishes, on the bathroom counter for safekeeping your special jewelry before washing your face, or as a cute desk accessory for wrapped candies.
Kate Aspen trinket dishes can go anywhere making them the gift that you will be sure that your loved ones will use again and again. We have seen them on bedside tables and bookshelves making them one of those gifts that you know will be loved and cherished for years to come. Made with fine ceramic and accentuated with gold details adds glamour to your gift. How are you going to use our Heart Shaped Trinket Dish?
Also available in size small. Check out our Heart Shaped Trinket Dish - Small for a matching gift set.