LED Blue Hexagon Distressed Lantern (Set of 2)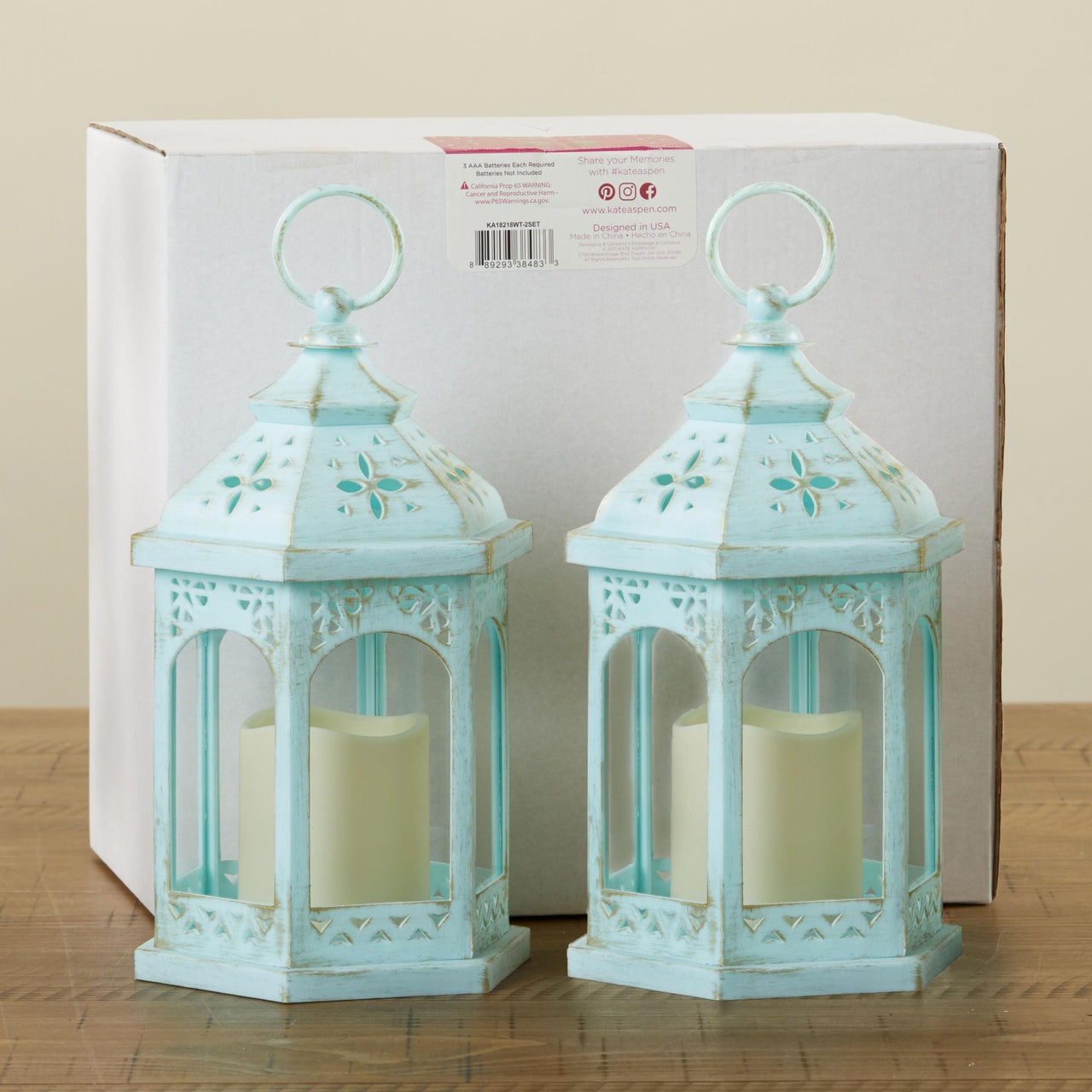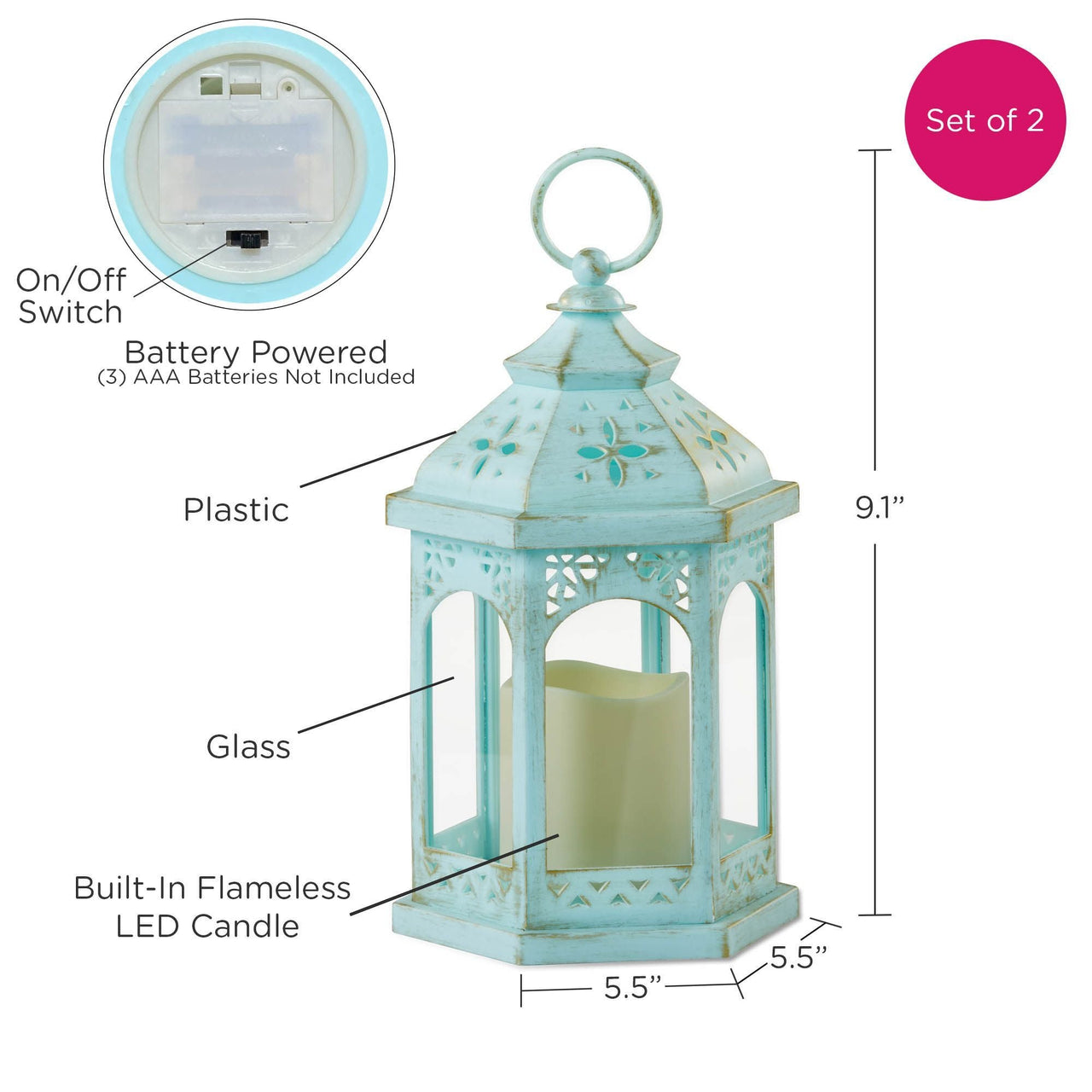 What is better than one lantern? Two lanterns, and the LED Blue Hexagon Distressed Lantern (Set of 2) by Kate Aspen take the cake! These lanterns are matching, so they go together perfectly no matter where you decide to place them. With their unique hexagon shape, it will add just enough dimension to your room decor. The lanterns also come in a beautiful blue color. Add it to your blue, farmhouse themed room or make it the pop of color your décor needs to set it over the top. There is a hoop on the top of these lanterns, so you can hand them on a hook or set them on any flat surface. The lanterns are also battery operated. No more fear of an open flame. It will give off a warm glow with no wax mess or fire hazard.
The decorative lanterns not only make for excellent home decor. They make for beautiful wedding décor as well. Use to line your wedding aisle as you walk down to the love of your life. Also, use them for wedding reception decor. Your rustic wedding will need country centerpieces for tables to put the finishing touches on your decor. The happy couple can then take them home for décor that has a memory from your beautiful day. What more could you ask for? Buy yours now!