LED Vintage Decorative Blue Lantern - Marrakesh (Set of 2)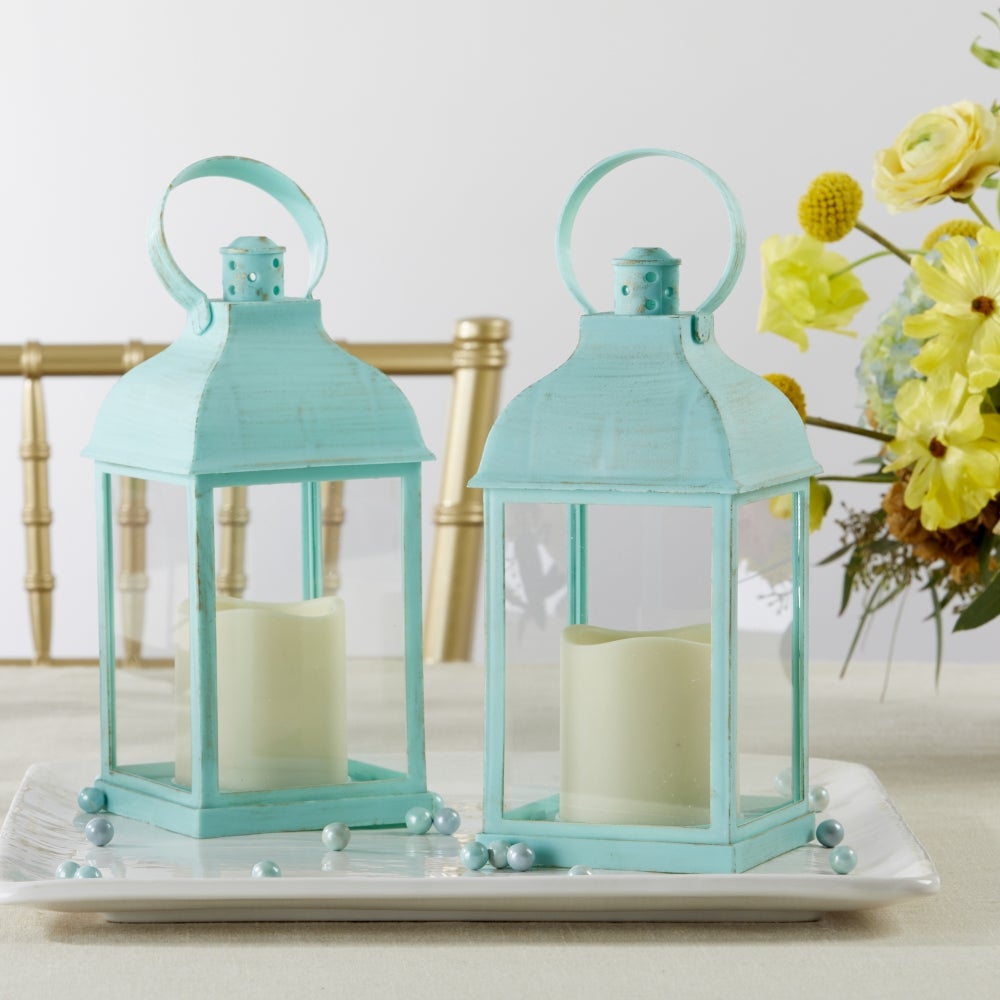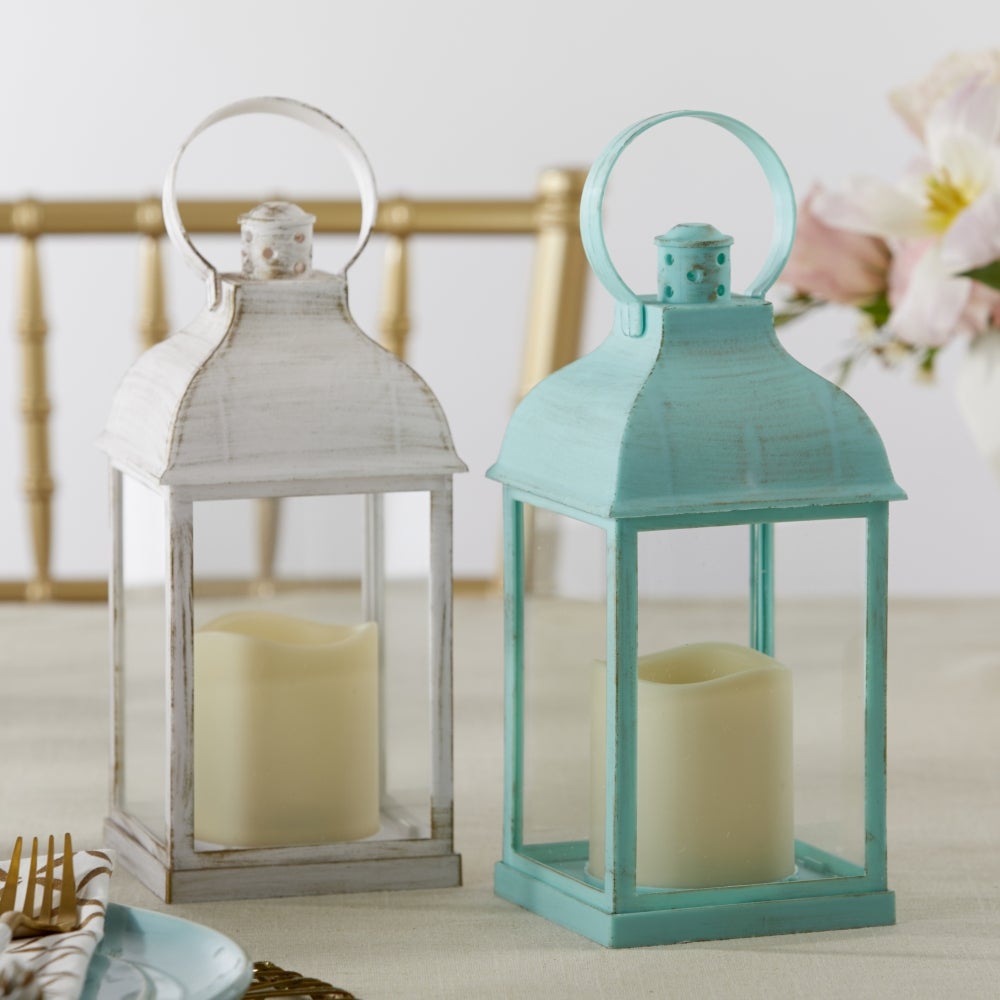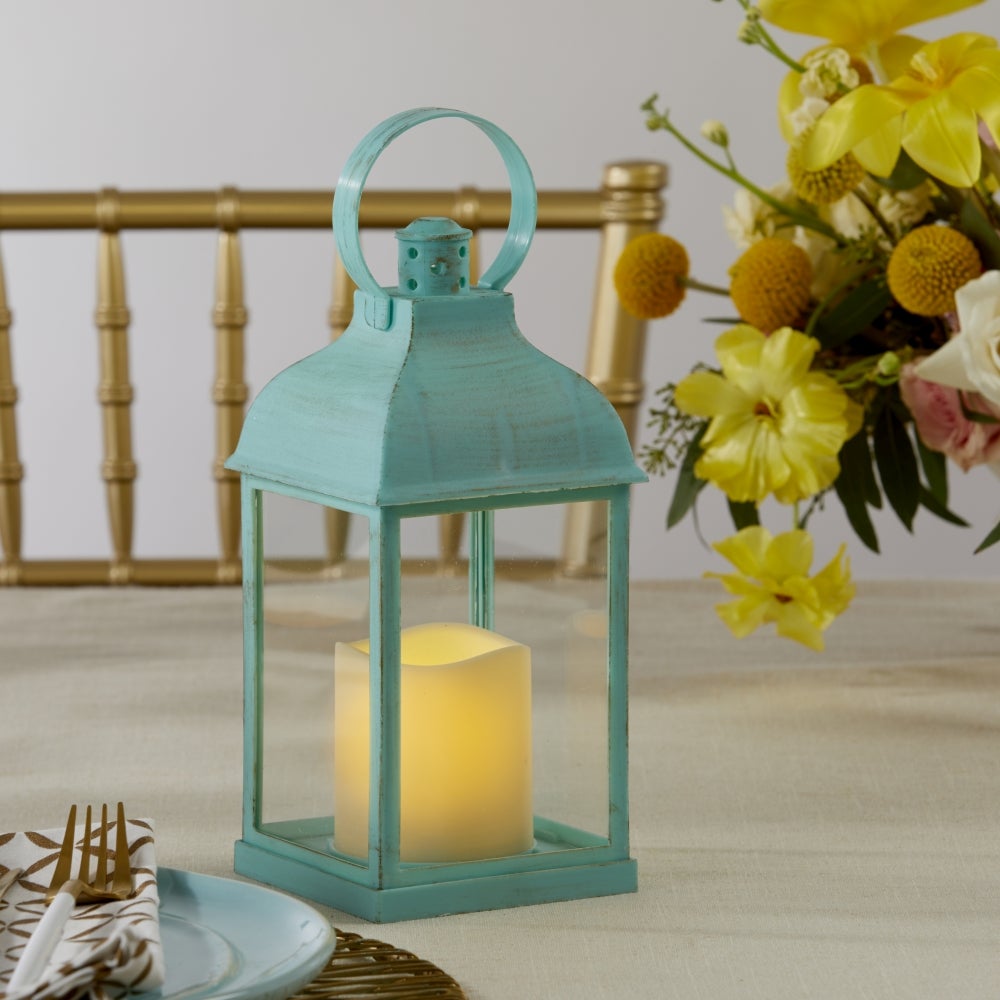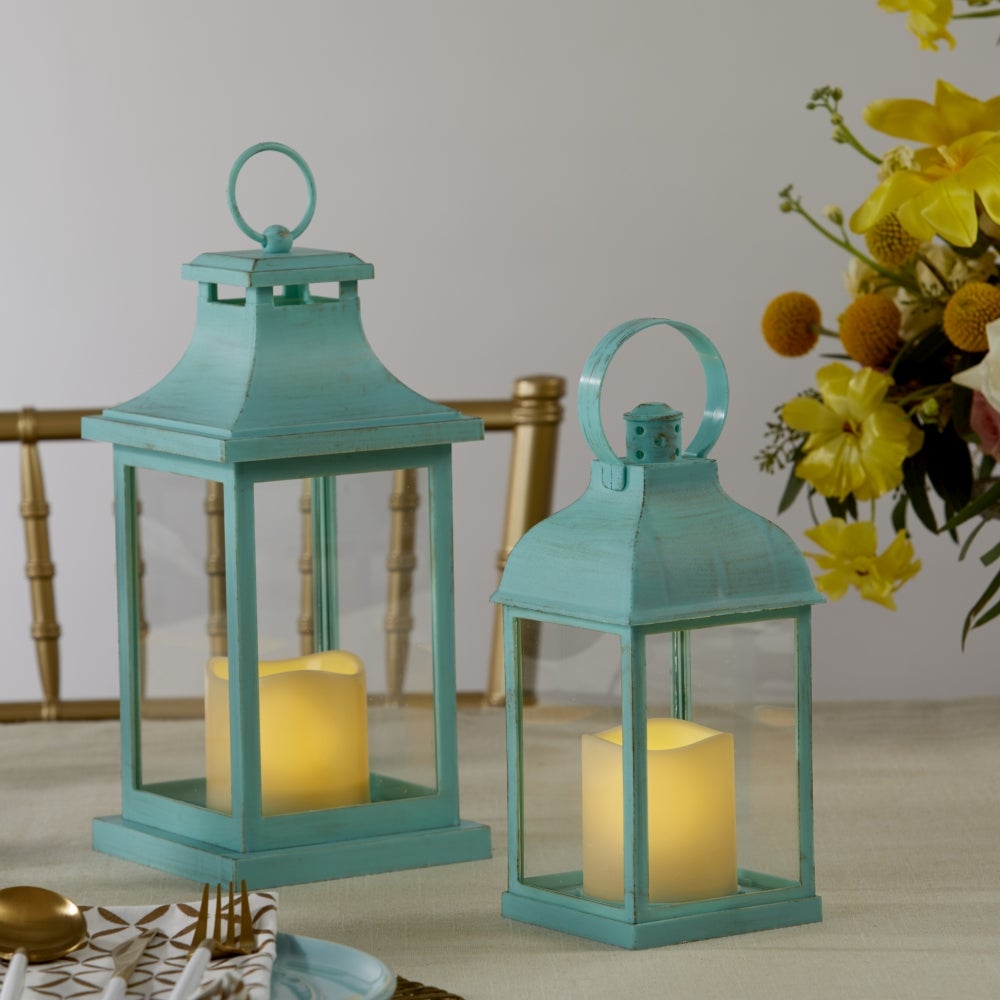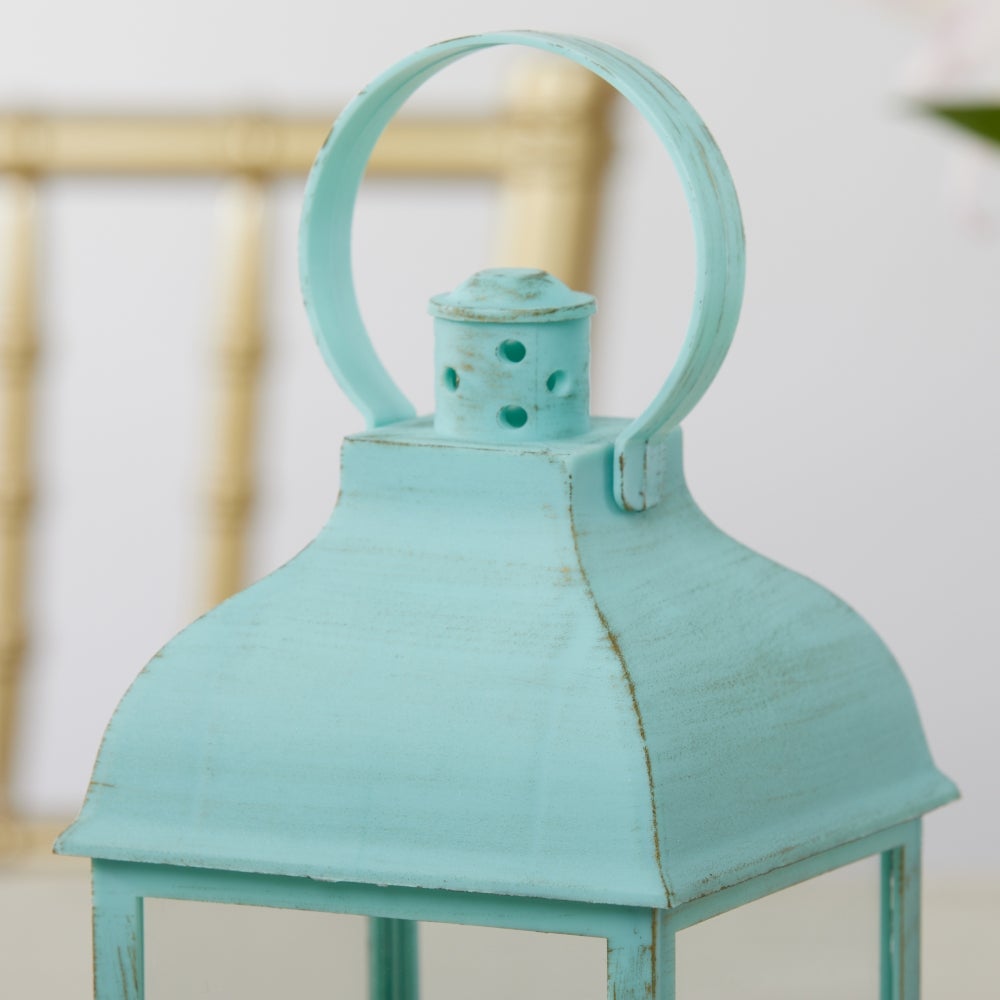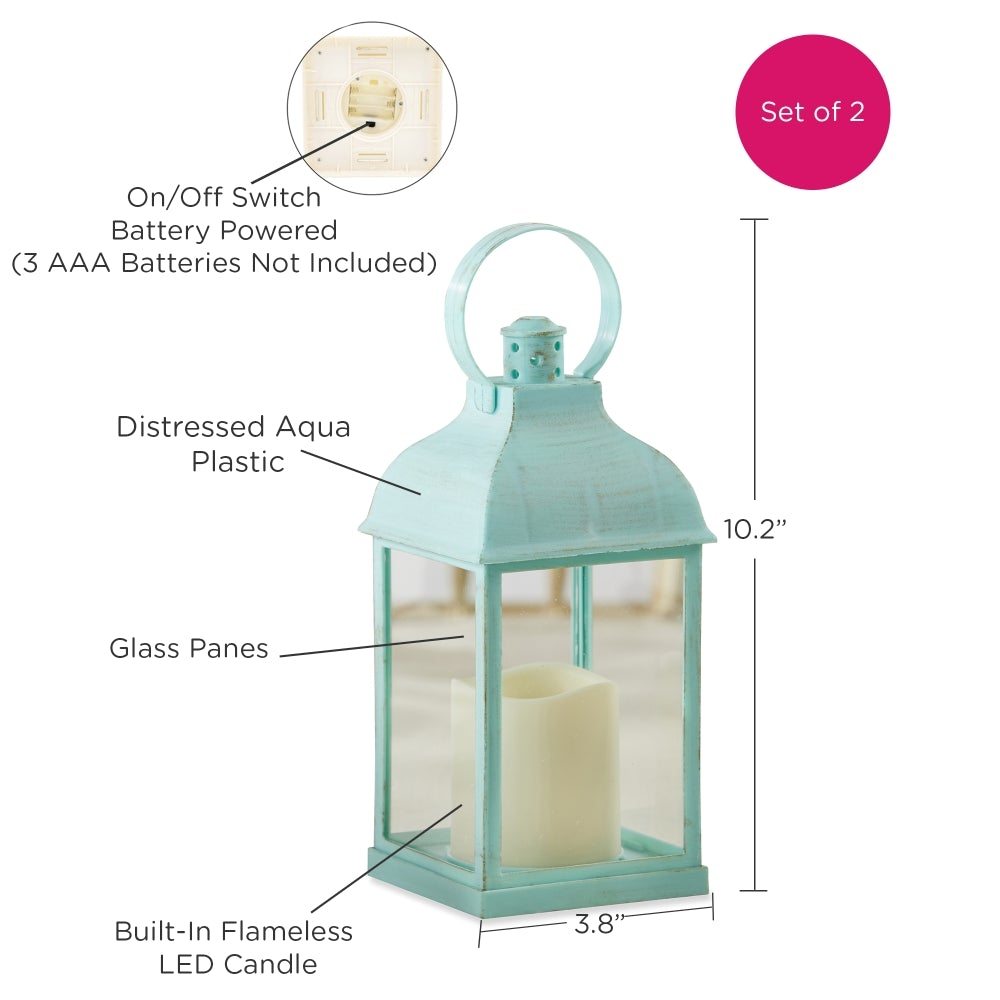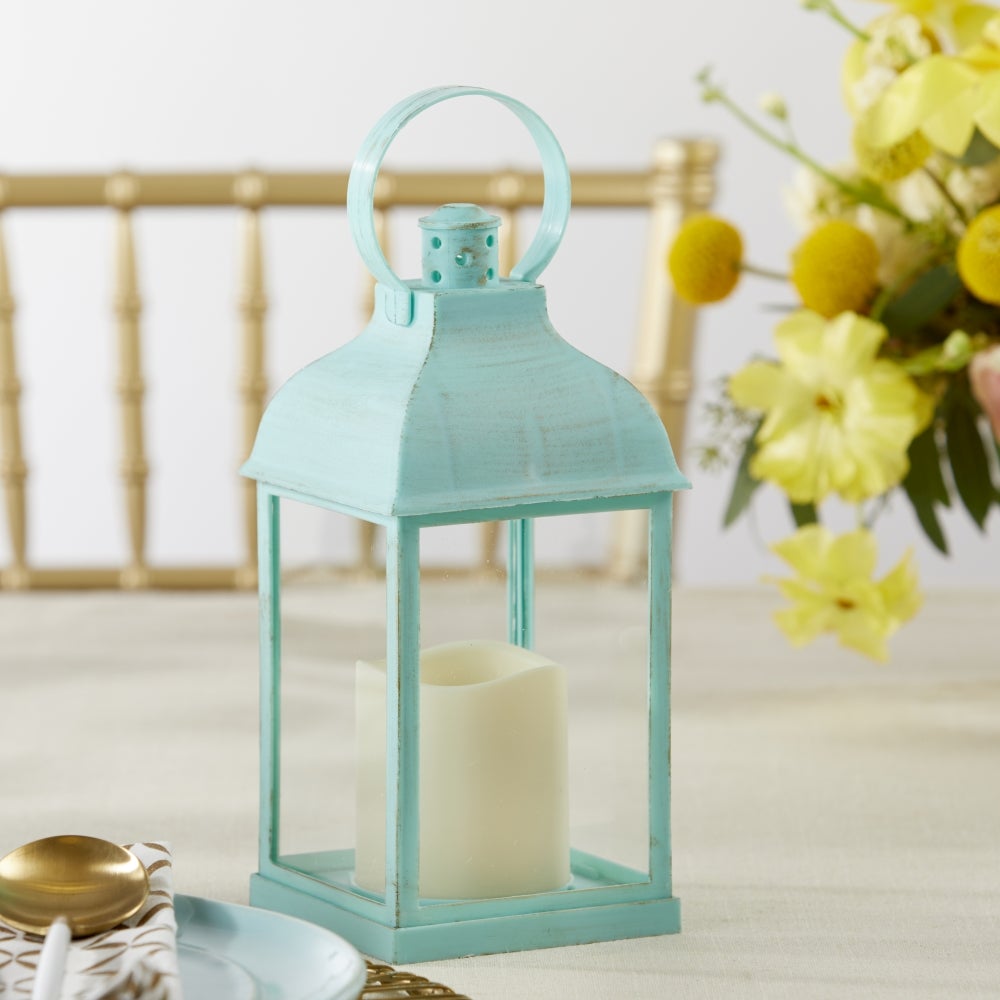 Bring style and light into your home with our Marrakesh LED Vintage Decorative Blue Lantern (Set of 2). This distressed lantern will look beautiful in any home, as a wonderful addition to your home decor. These plastic lanterns come with an LED candle so all you need to do is add batteries and voila, your room will be lit up. If you love rustic decor, these are made for you. We love these decorative lanterns as you can put them in any room to brighten and add flare to your decor.
The vintage-inspired pieces are made in a beautiful shade of blue, making you feel like your swimming in the Mediterranean. The two LED's are a pillar candle so you won't need to buy any candles that will wear off. You can utilize these as wedding decorations as well. They would be perfect for centerpieces or placed atop the gift table. Lanterns are also popular during rehearsal dinners or henna celebrations in Indian weddings. These would be the ideal option for a Henna night, commonly known as Mehendi in East Asian weddings. This indoor lantern set will be a keepsake for you and is likely to be borrowed by all your friends and family. Make these yours today!