LED Vintage Decorative Distressed White Lantern - Manchester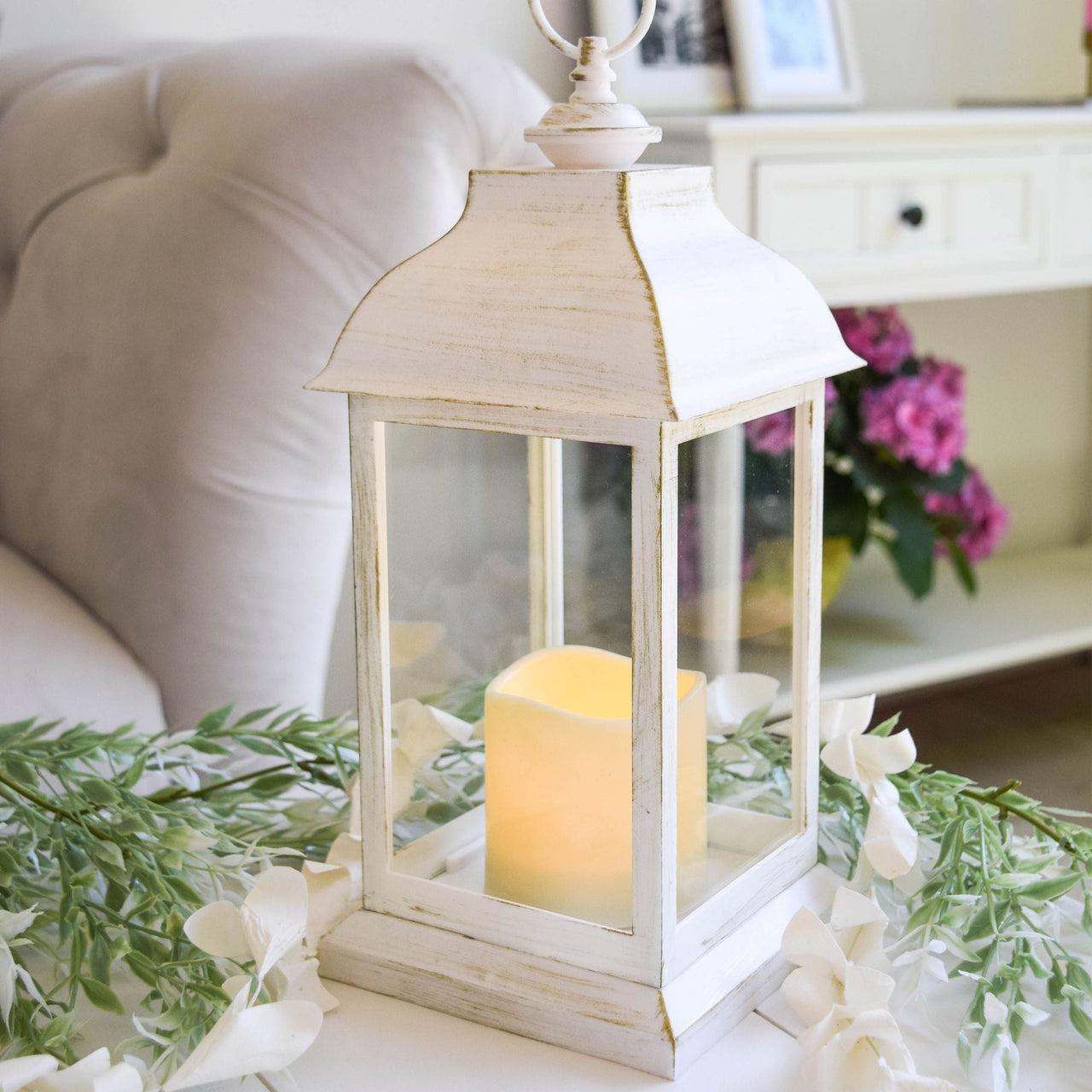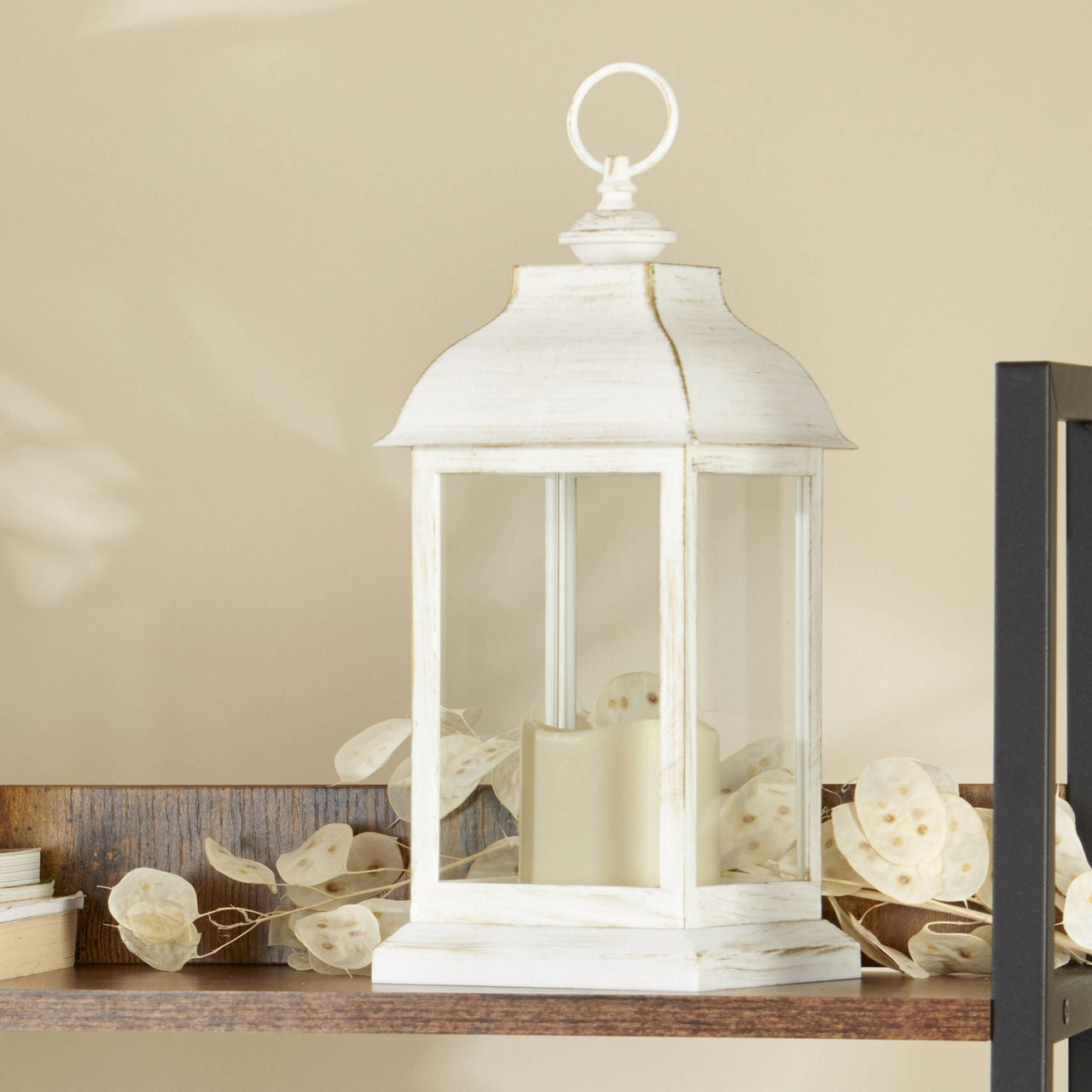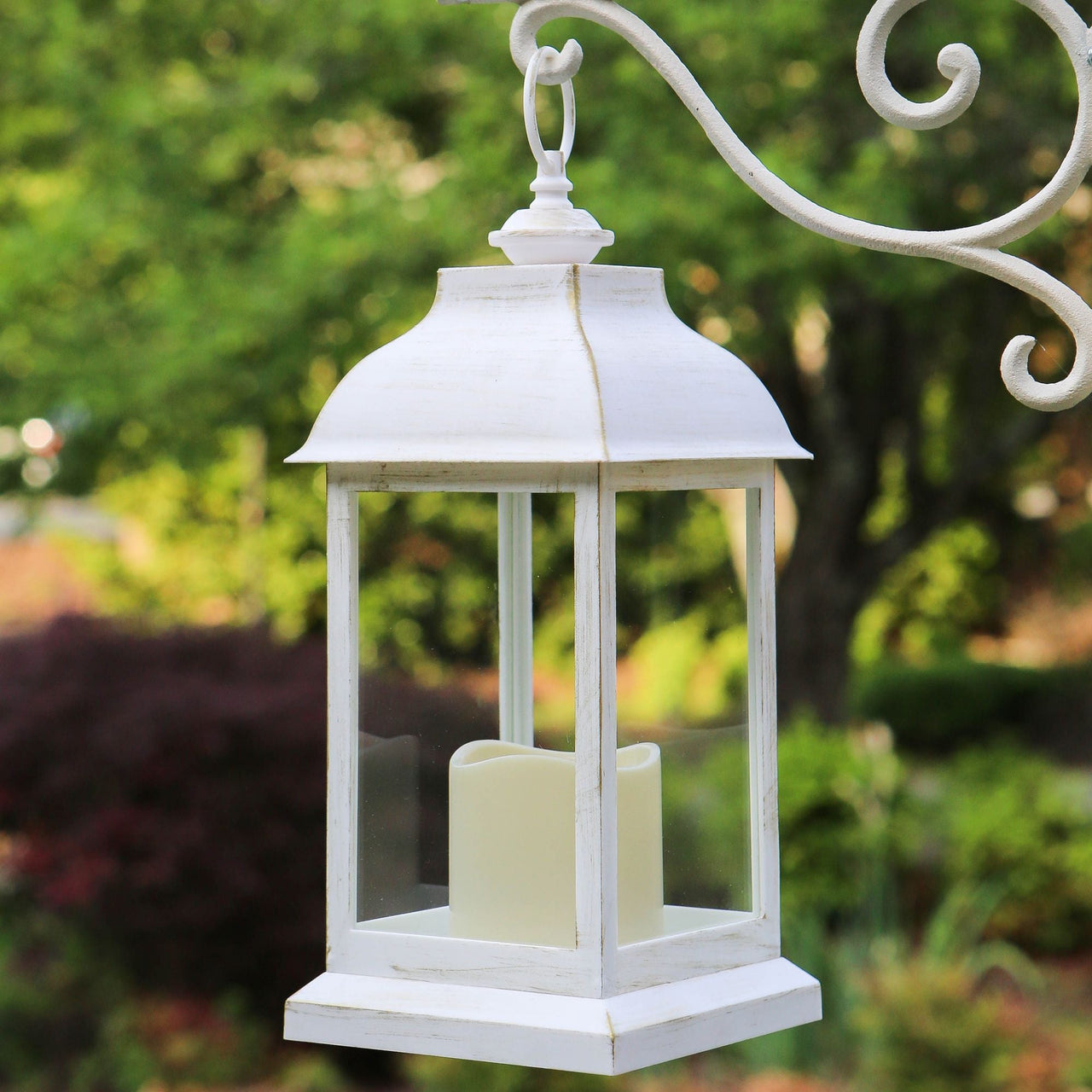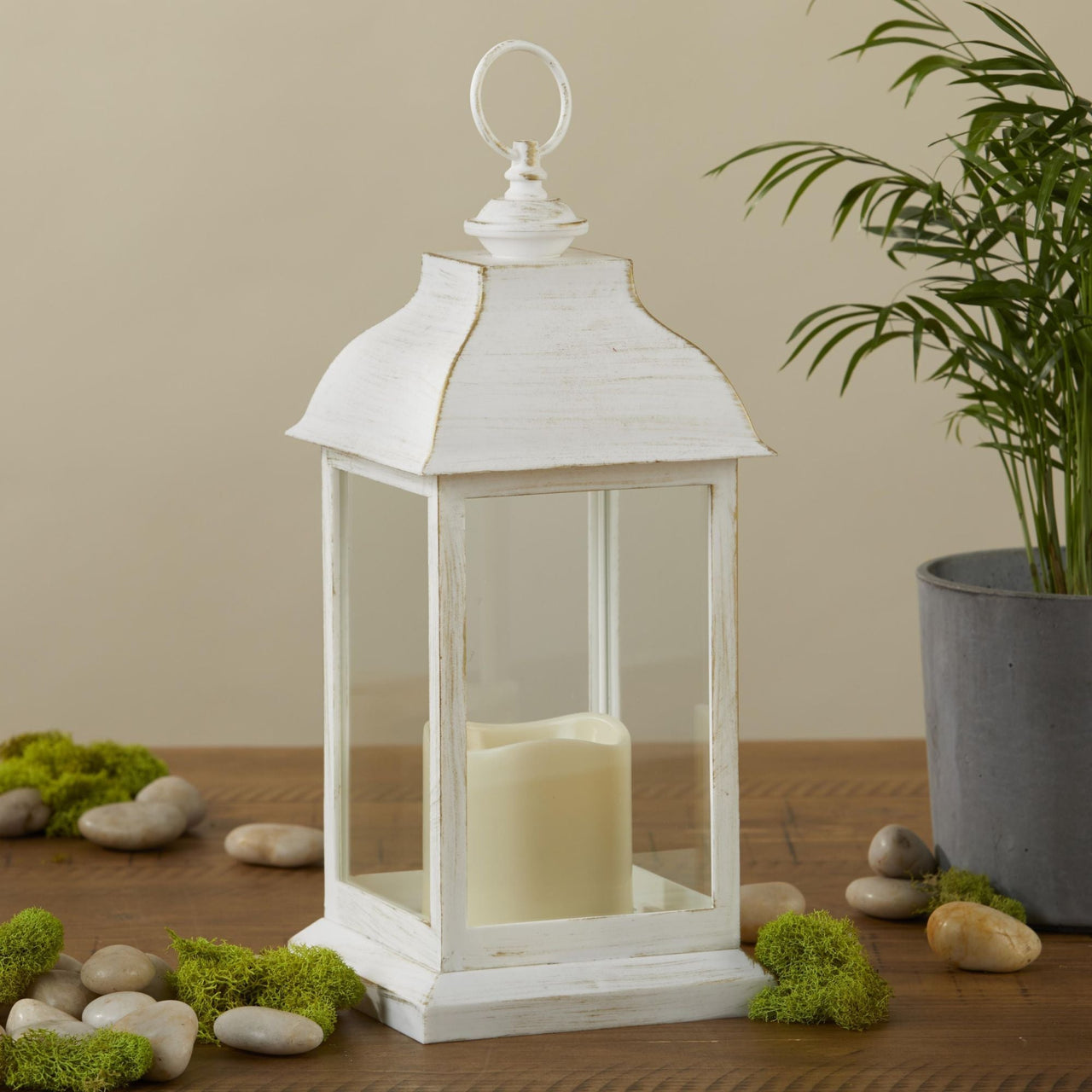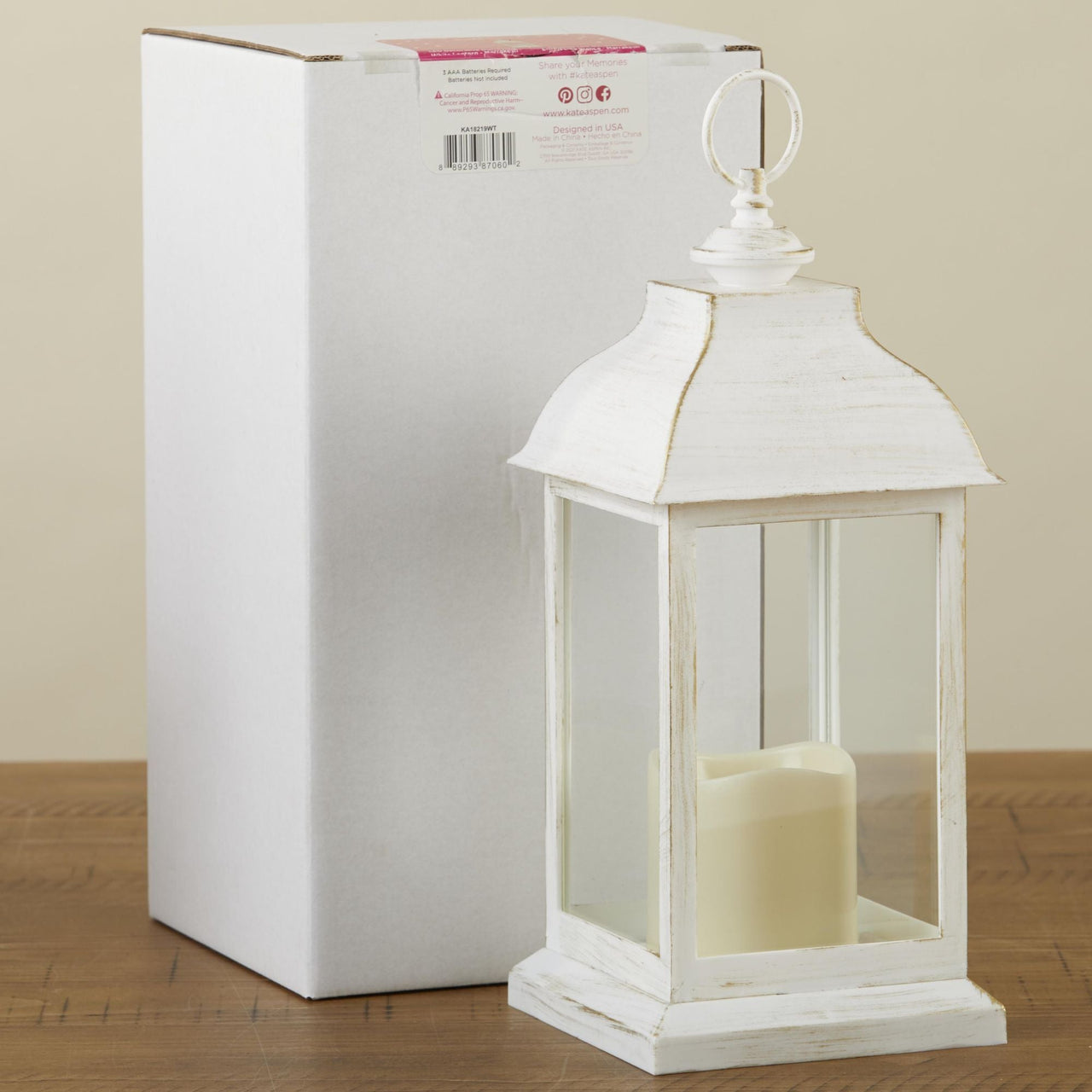 Kate Aspen delivers rustic styled farmhouse décor with the Manchester LED Vintage Decorative Distressed White Lantern. The lantern has a neutral white color that has been distressed to not be overbearing or harsh on the eyes. It will simply blend into all the décor your home or event already has. The LED candle inside allows for your home or space to be filled with a warm romantic glow. You get the feel of a real candle without any mess from the wax. You can find a loop on the top of the lantern allowing for so many different styling options. Set the lantern on a flat surface to add some light to any room, or hang it on a hook by the loop. Personalize the lantern by adding some flowers or greenery to the loop. Add a bow to tie in your color scheme.
Since the candle is LED, it can be used indoors or outdoors. It has dual purposes. Add into your wedding décor for when you walk down the aisle. Then move them inside for your reception. The options are endless when it comes to using this lantern. Your home or party needs this to finish out your decor!