Marble Ceramic Phone Amplifier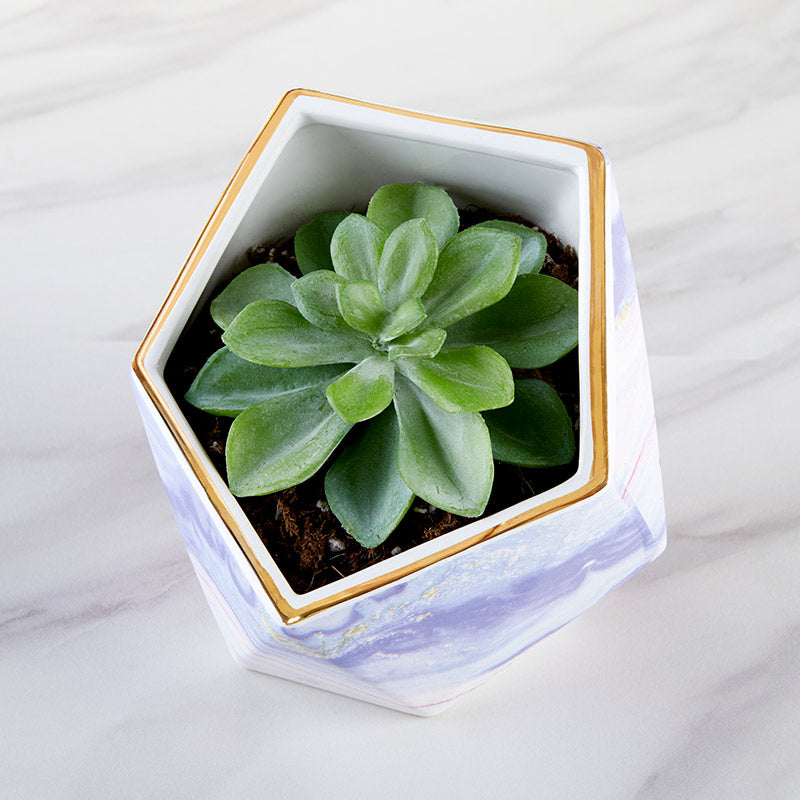 Kate Aspen's Marble Ceramic Phone Amplifier will hit every trendy note. With its clean geometric lines, gold leaf detail and modern marble print this boom bowl will rock every person who owns a cell phone. Just simply place your smart phone inside this bowl amplifier and experience the power of an additional speaker without having to plug one in. Its chic design adds an element of decor to every desk or counter top and its versatile shape makes it the perfect planter.
Features and Facts:
Ceramic faceted shaped bowl/sound amplifier with faux marble print. Marble print is purple, pink, blue and gold. Gold foil on the rim.
Phone amplifier measures 6.2 w x 5.7" h x 6.2" d.
Packaged product measures 6.2" w x 5.2" h x 6.2" d.
Wipe clean.
Gift quality packaging with belly band in a white box.
Sold individually.