Meant to Bee Ceramic Honey Pot with Wooden Dipper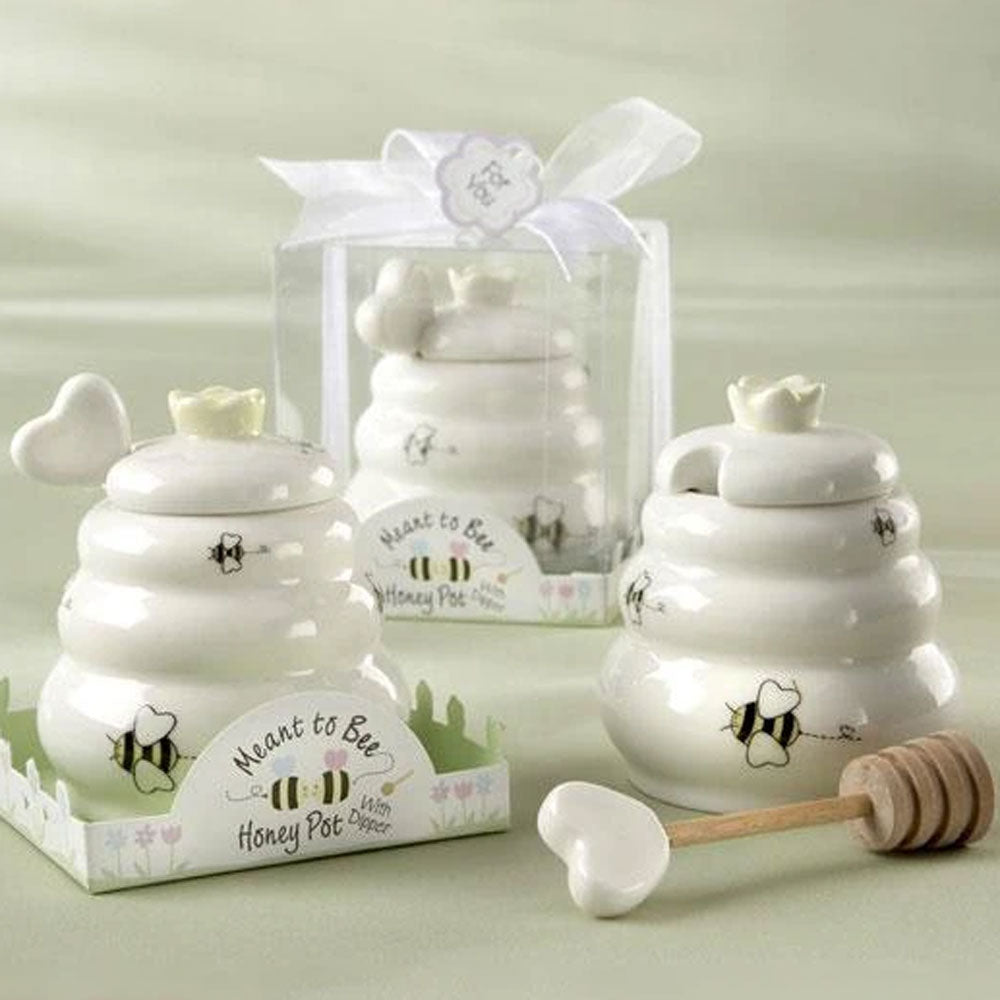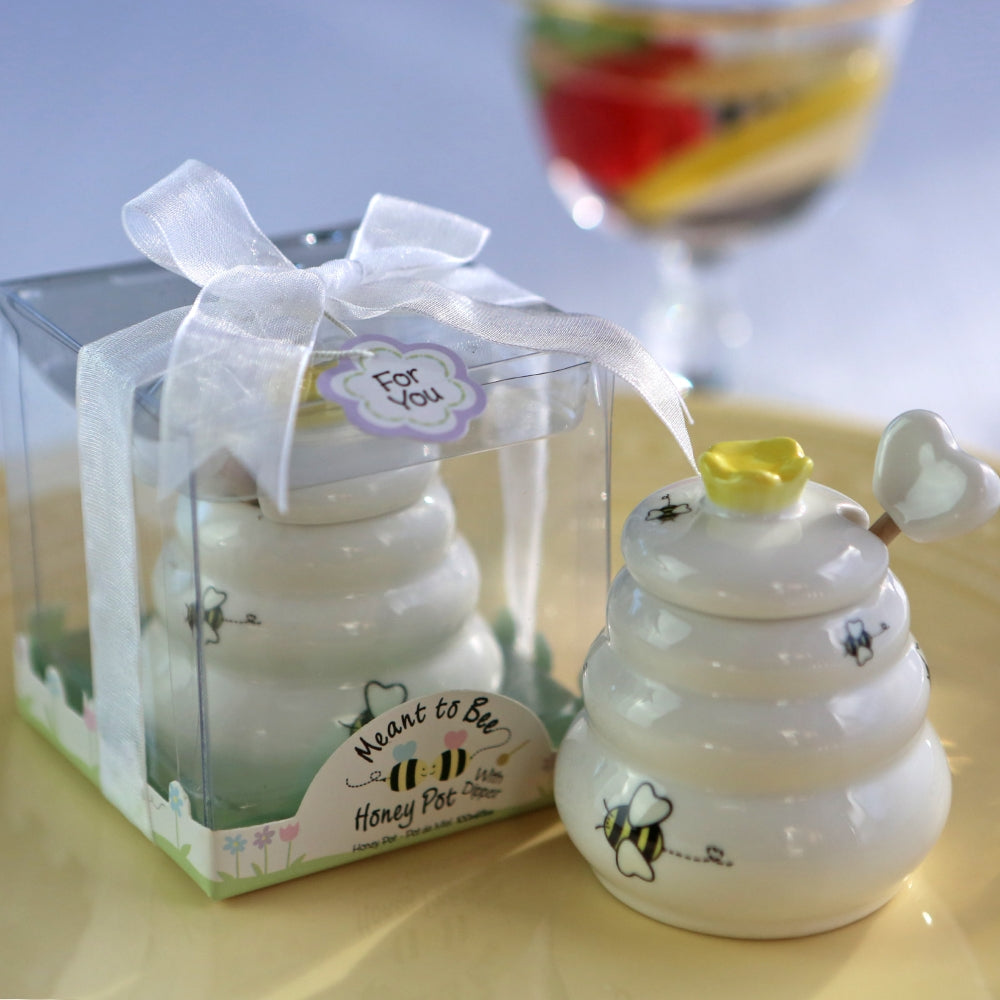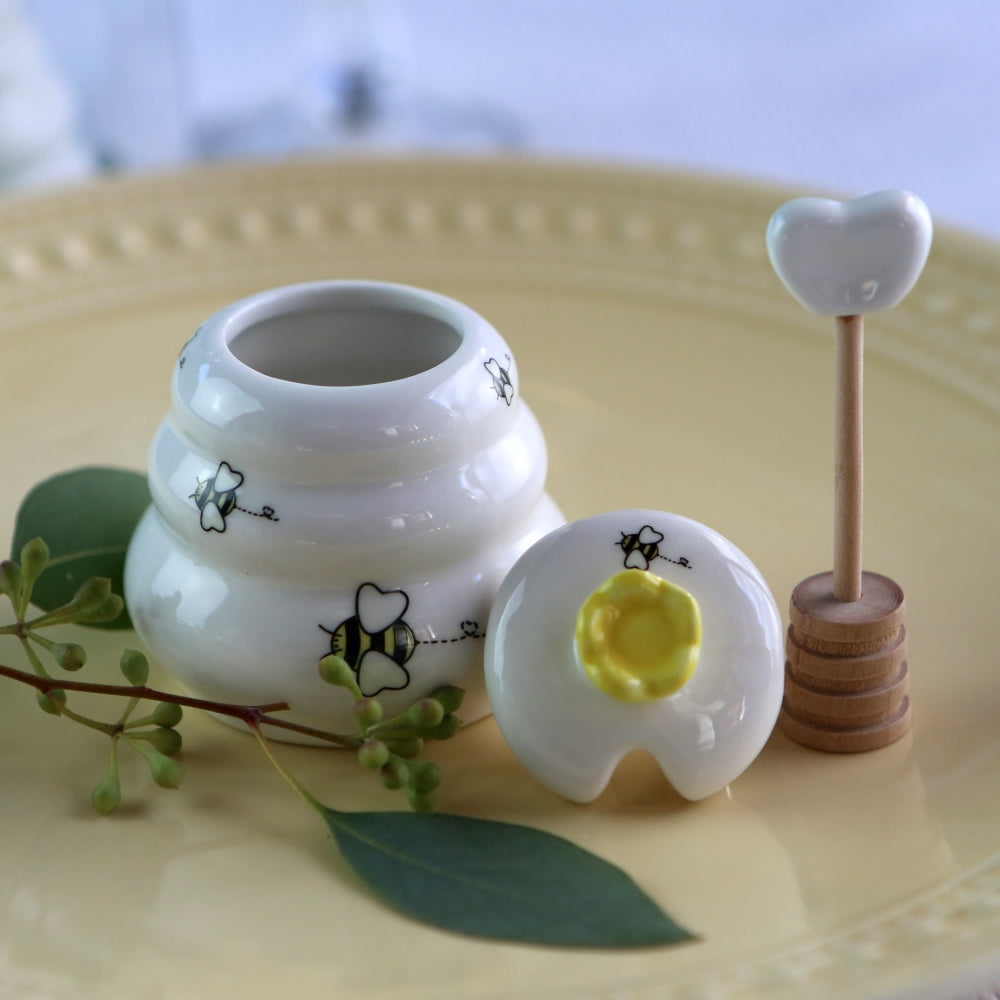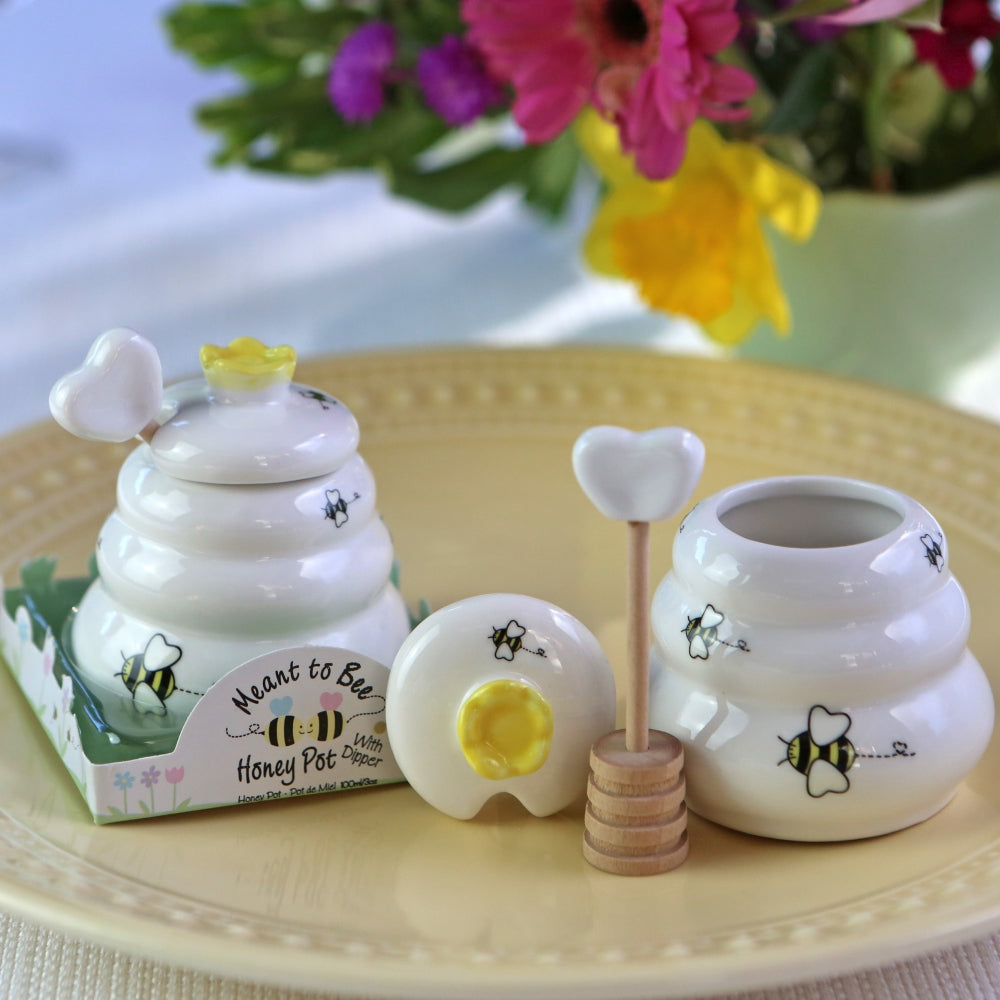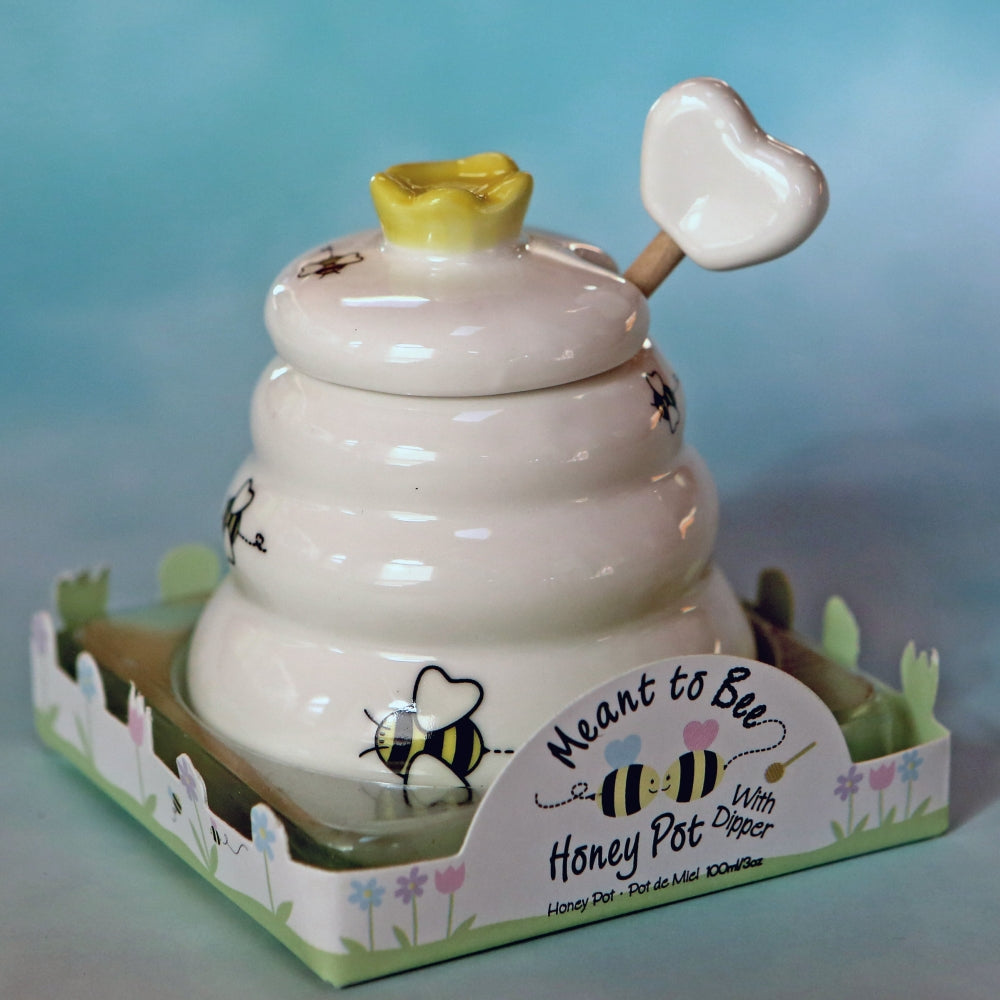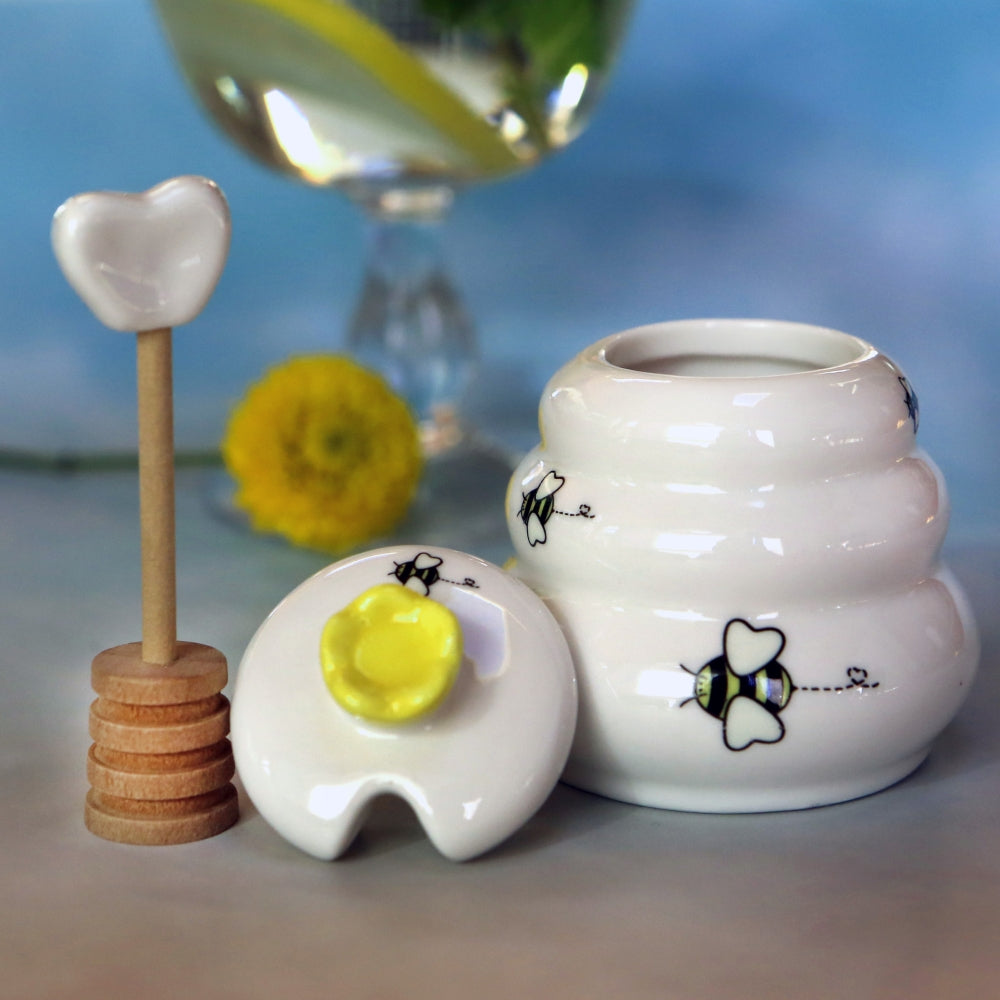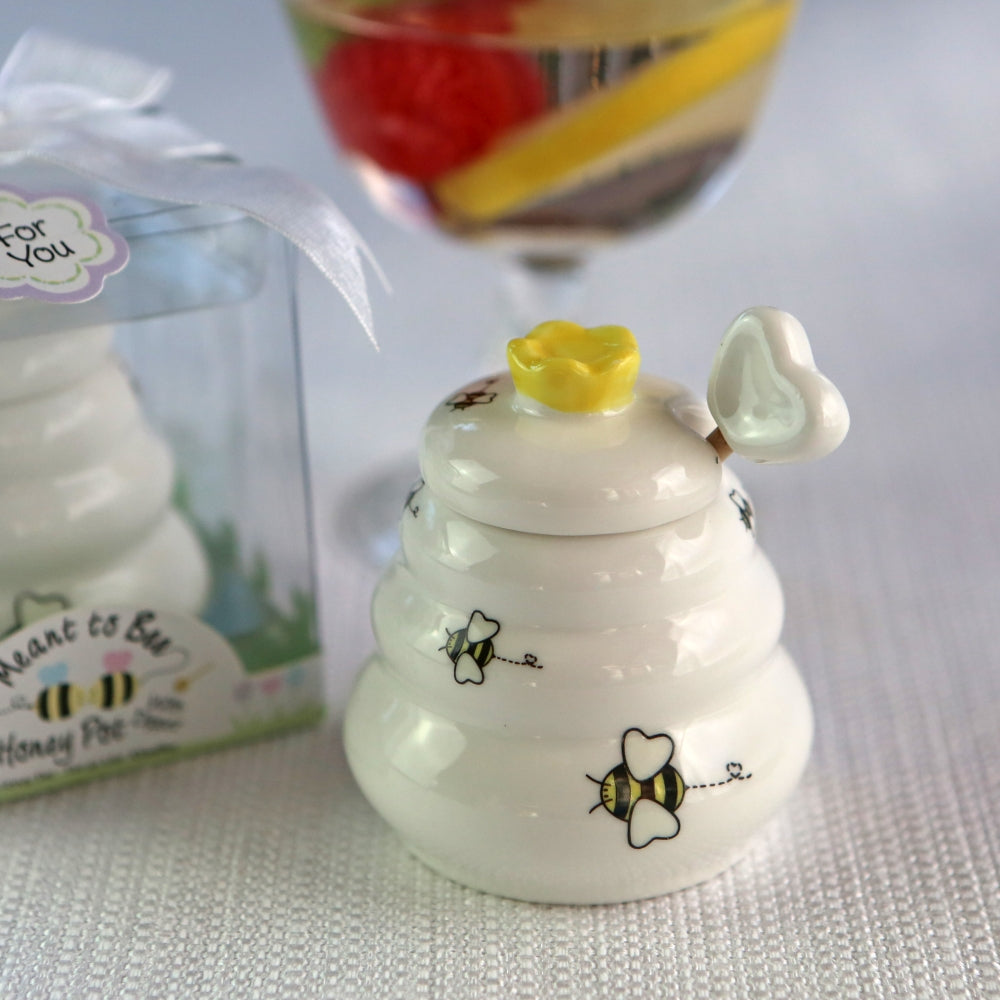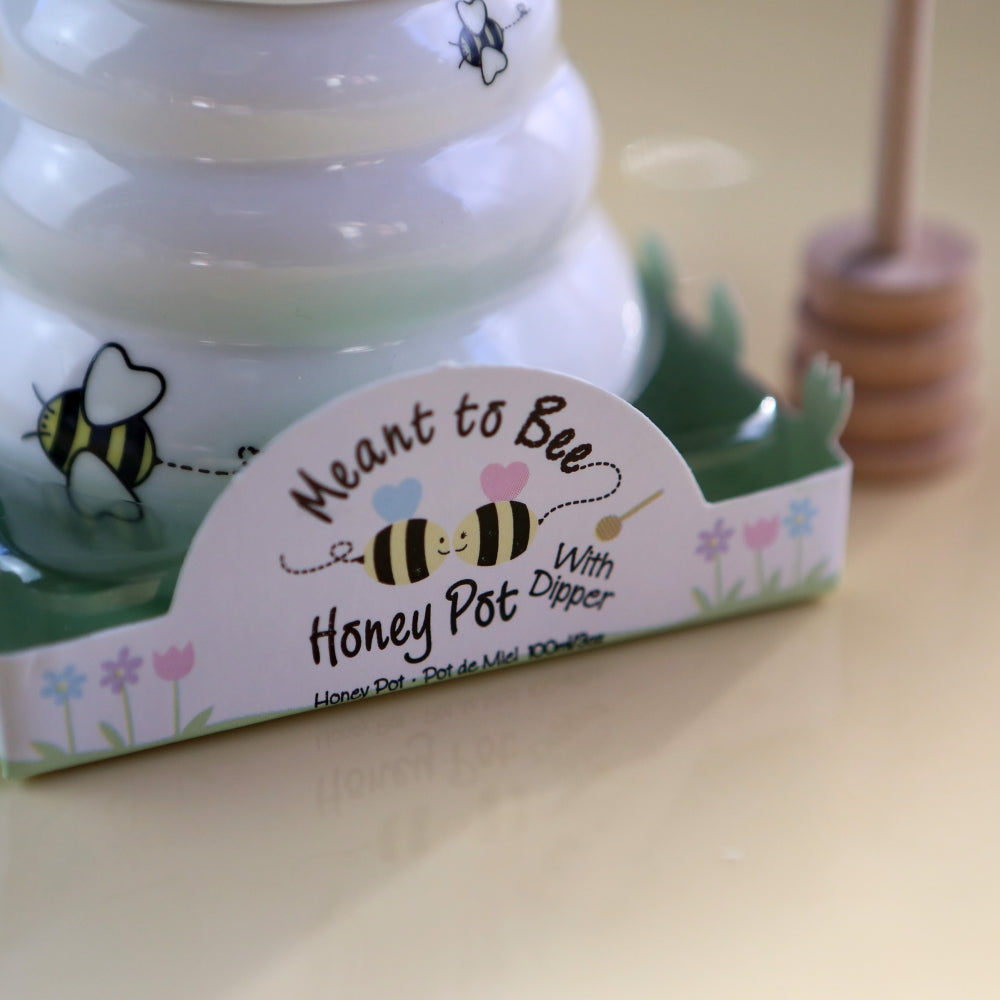 Can anything bee" sweeter than your love? Surely not, and the buzz at Kate Aspen says our "Meant to Bee" Ceramic Honey Pot is deliciously sweet inside and out, so it's a splendid complement to your affair!

Little yellow-and-black bees zoom around this wedding-white, beehive-shaped honey pot—a favor dripping with charm and practicality. There's a notch in the lid where a white, fingertip-sized, ceramic heart attached to a wooden dipper provides easy access to the golden treasure your guests will pour within. The honey pot, which measures 3" high x 2.75" in diameter, is bee-utifully presented in a 3" x 3" x 3.25" clear gift box with a glorious garden of pastel purple, pink and blue flowers at the bottom, highlighted by an enamored bee couple amid the words "Meant to Bee" and "Honey Pot with Dipper." A sheer, white organza ribbon, and bow, along with a flower-shaped "For You" tag makes this favor a sight to bee-hold.